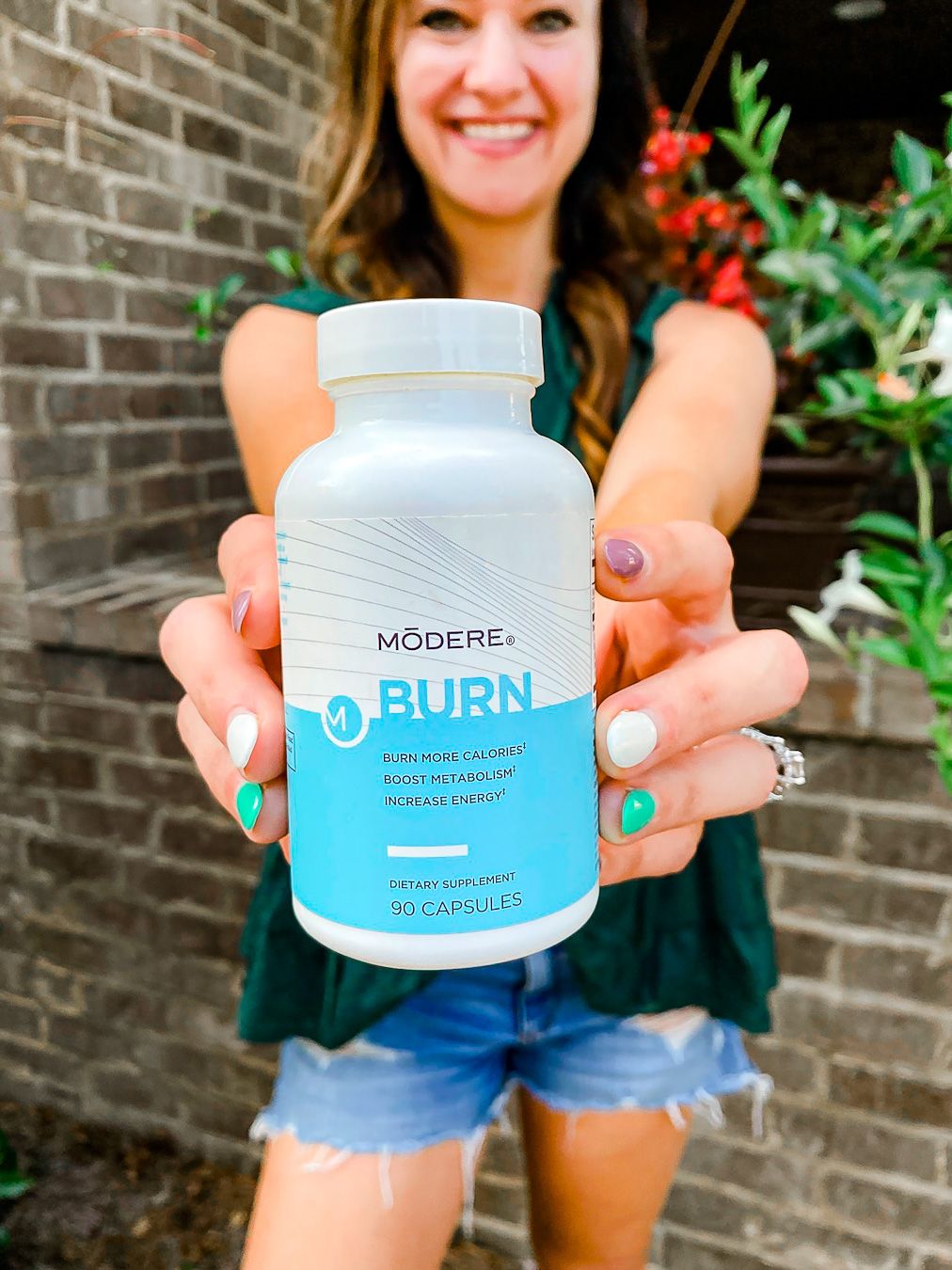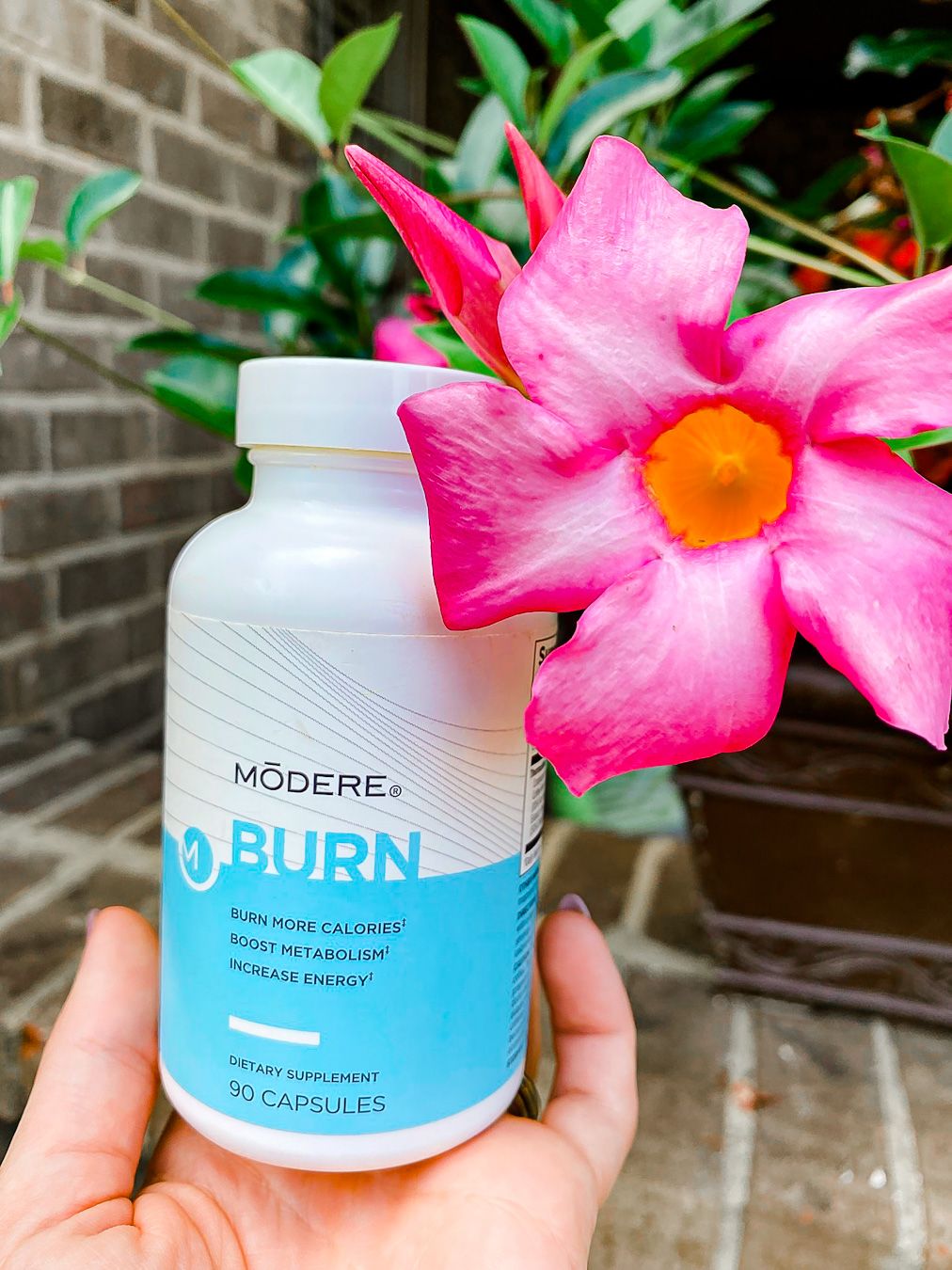 Shop The Modere Burn Review HERE! Use CODE HEATHER For $10 OFF!
You guys already know that I use and love my liquid collagen and my Trim (liquid collagen plus CLA for targeting fat). However, every time I take my Burn pills or apply the Body Firming Foam from the same clean company, y'all ask me things like "What's the difference between Burn and Trim?" or "If you had to choose one which would it be?" so I'm hoping to answer some of those questions today!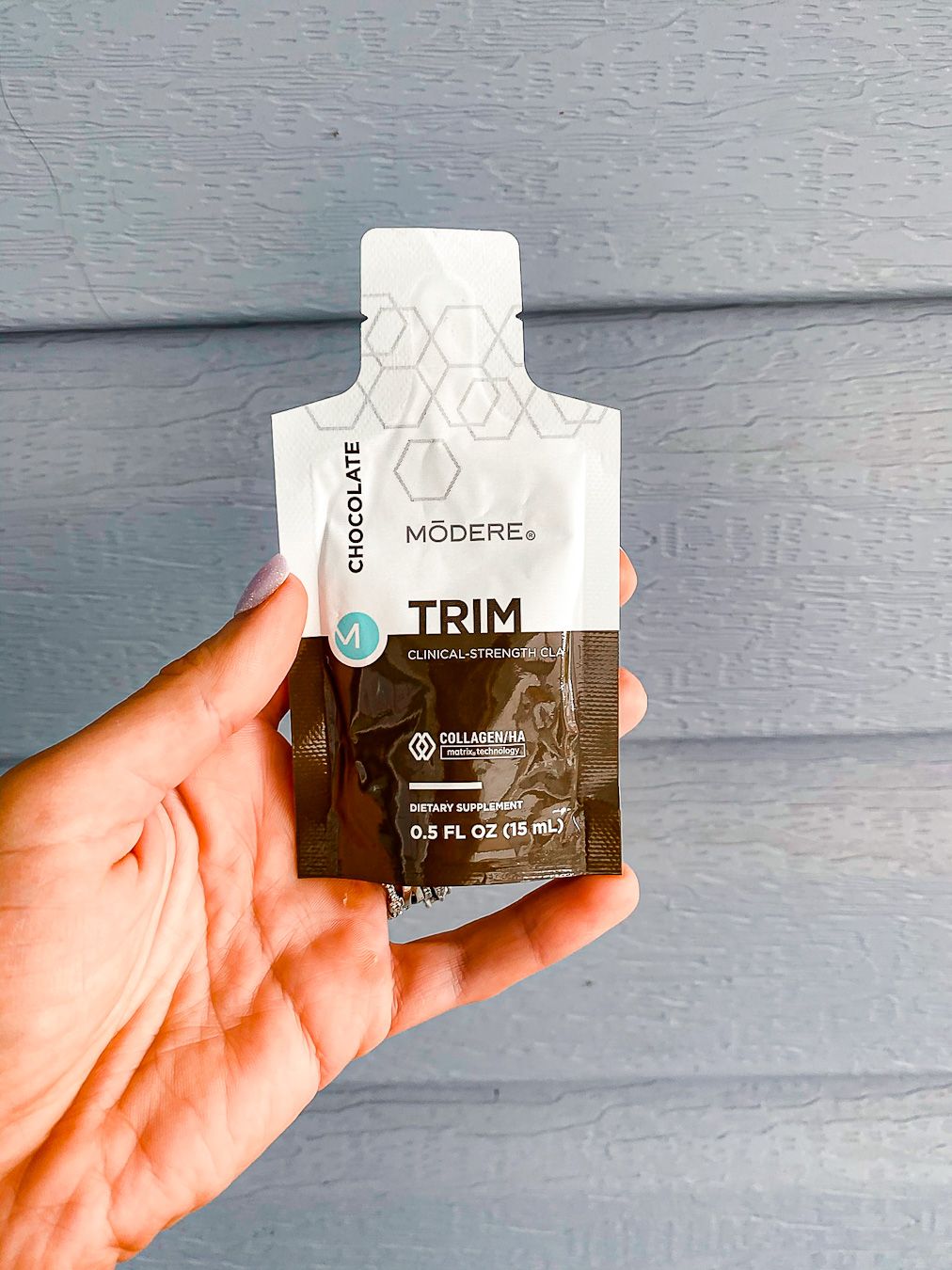 Honestly, if I could only choose one between Trim or Burn, I would choose Trim because you're getting liquid collagen, too. If you haven't read my post about my experience with liquid collagen and how much it has helped my hair, my joints, etc, CLICK HERE to read! If you haven't read about the benefits of Trim, you can click here to read that post!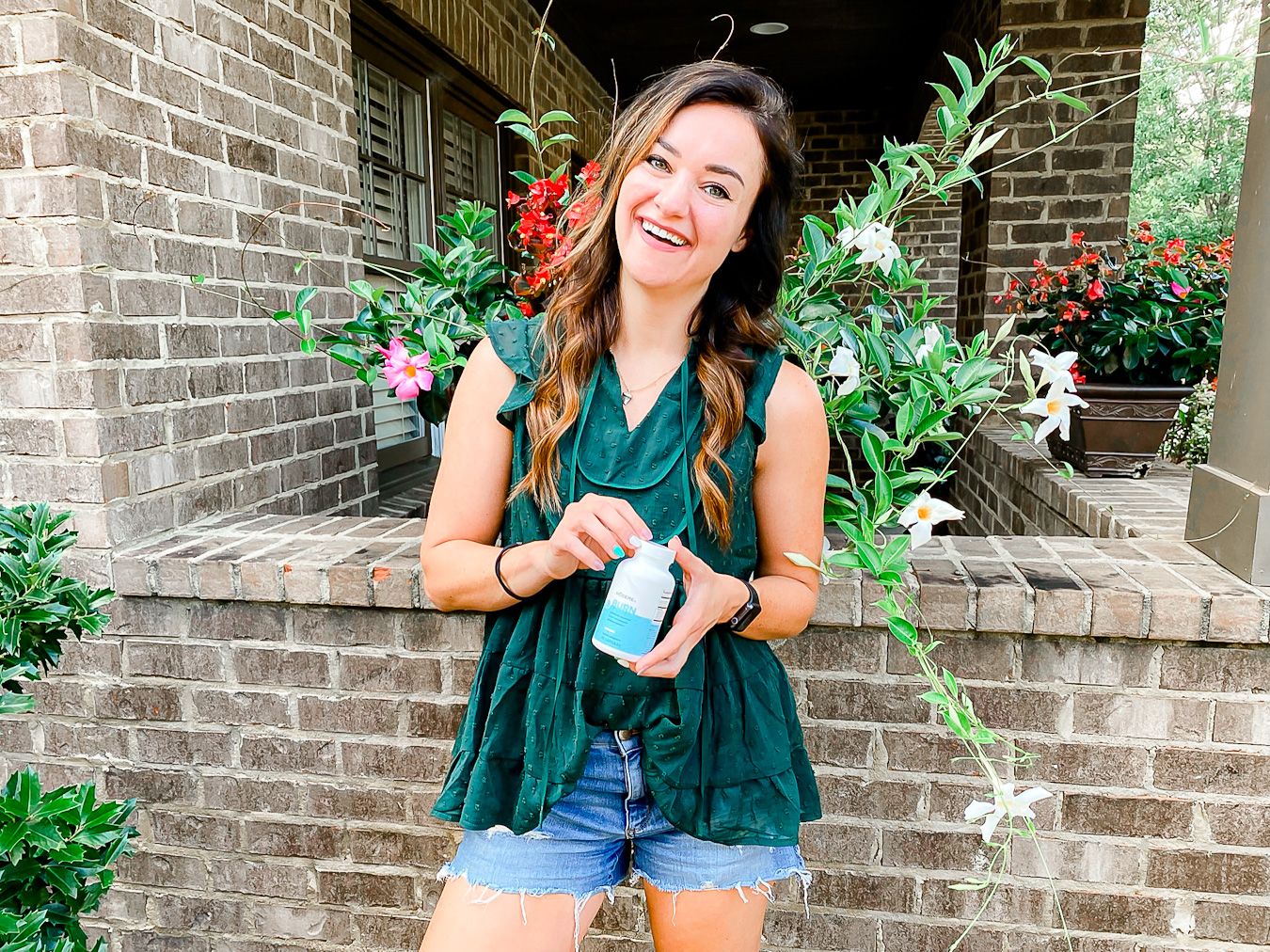 Shop The Outfit Here: Use code HEATHER40 for 40% off my top!

Benefits Of Liquid Collagen
Improves joint mobility and lubrication*
Reduces joint discomfort*
Promotes healthy cartilage and connective tissue*
Improves muscle tone*
Reduces wrinkles from the inside out*
Increases skin's collagen content*
Improves skin's hydration, firmness and elasticity*
Reduces hyaluronidase – an enzyme that can make your skin age*
Promotes healthy hair, nails, gums and eyes*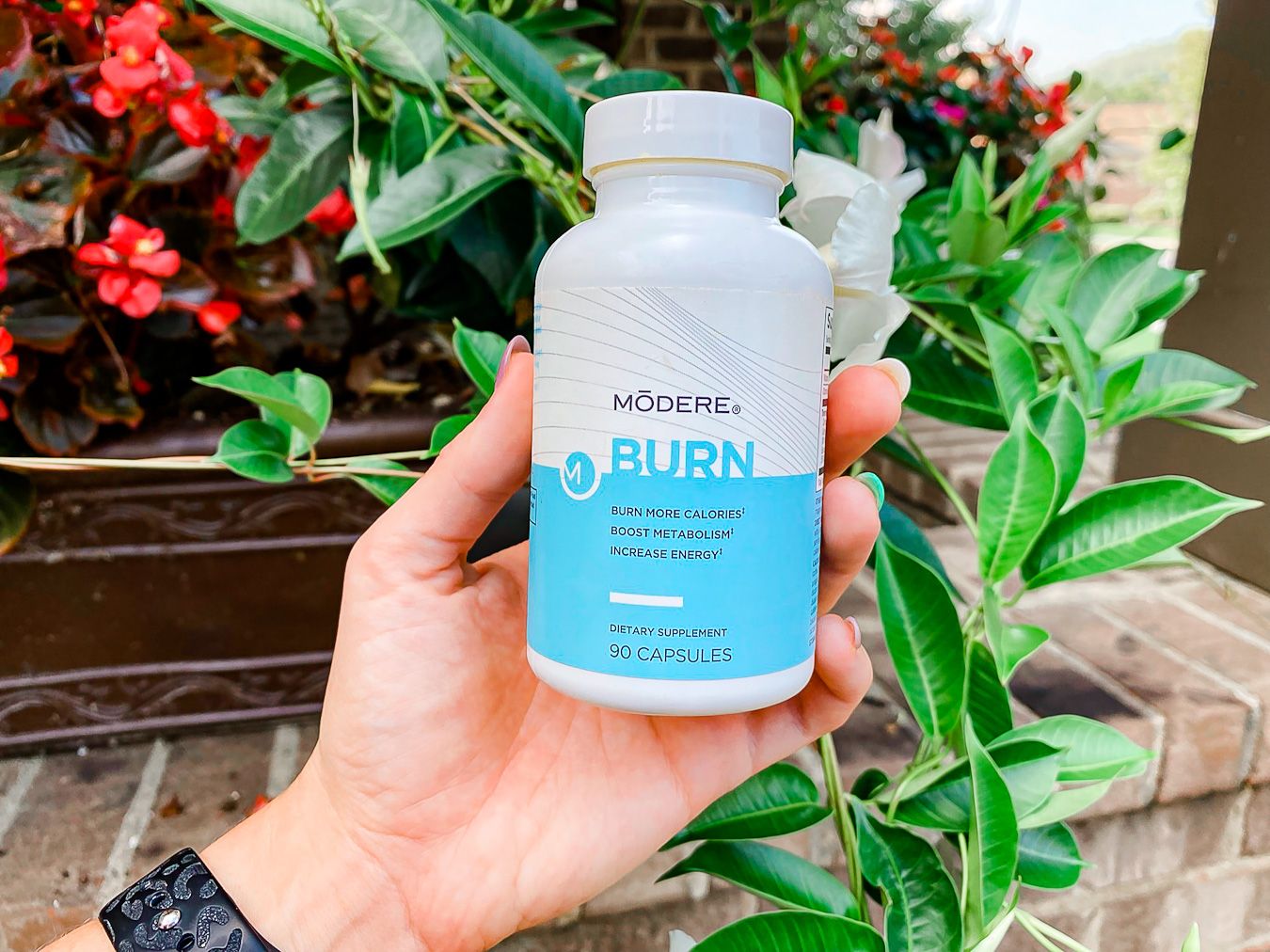 Having said that, I take Burn because when I wanted to try Trim, the bundle I ordered was the Lean Body System which is: Trim, Activate, and Burn. Those 3 products combined are supposed to be excellent for helping you detox. One of my friends told me she uses it every month and loves it so I figured I'd give it a shot since I was loving the liquid collagen. It's been over 6 months that I've been taking Burn so I thought I could speak more to it now! I keep it in my purse and take 2 pills a day. The bottle says you can take up to 3 a day. Then to help me reduce the signs of sagging skin or cellulite I use the Body Firming Foam.
Benefits Of Modere Burn
Boosts metabolism*
Helps maintain healthy blood sugar levels to reduce unwanted cravings*
Increases energy*
Burns more calories*
As always, you should consult with your doctor before adding in any supplements! I personally use this one and believe that the combination of working out, eating healthy, AND taking supplements is why I am seeing results. I struggle with cellulite on my legs now that I am aging and it has helped minimize that for me, so I wanted to share the breakdown of how I use these products!
However, HEAR ME SAY THIS: It is so important to drink 8 cups of water a day, exercise 30 min or more several times a week, and take care of your body. Your body is a temple and God only gave you that ONE body to take care of! The solution is NOT just supplements – they are meant to enhance what you are already doing.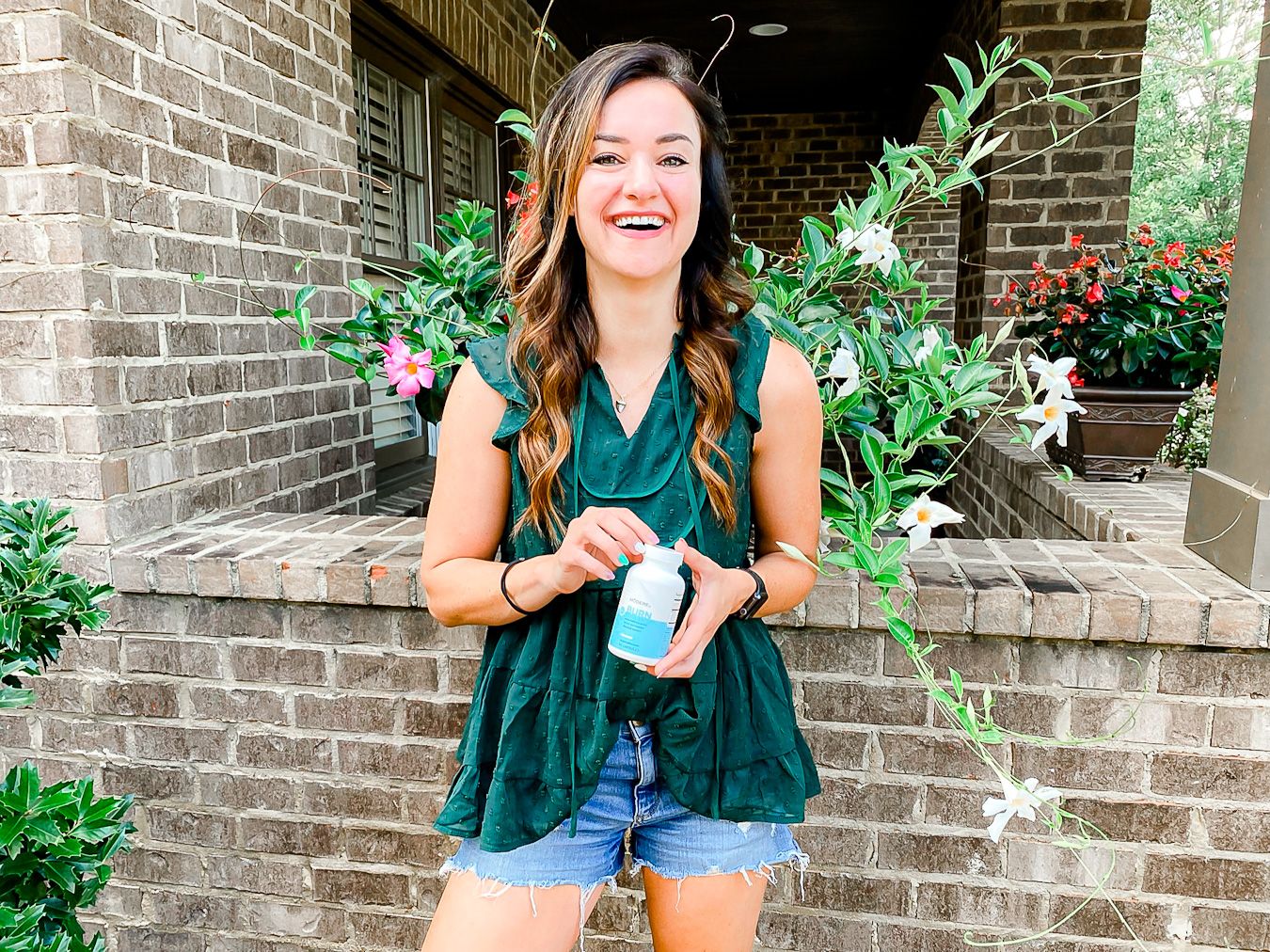 When I Take These Products:
AM: I take Trim when I break my fast, and take one Burn pill
Early Afternoon: I take another Burn pill
PM – I take Pure liquid collagen after dinner
Click here to read more about the supplements and vitamins that I take!
If you have any questions please send me a message on Instagram!
Click Here For More Posts My Favorite Healthy Products:
Pin This Modere Burn Review For Later!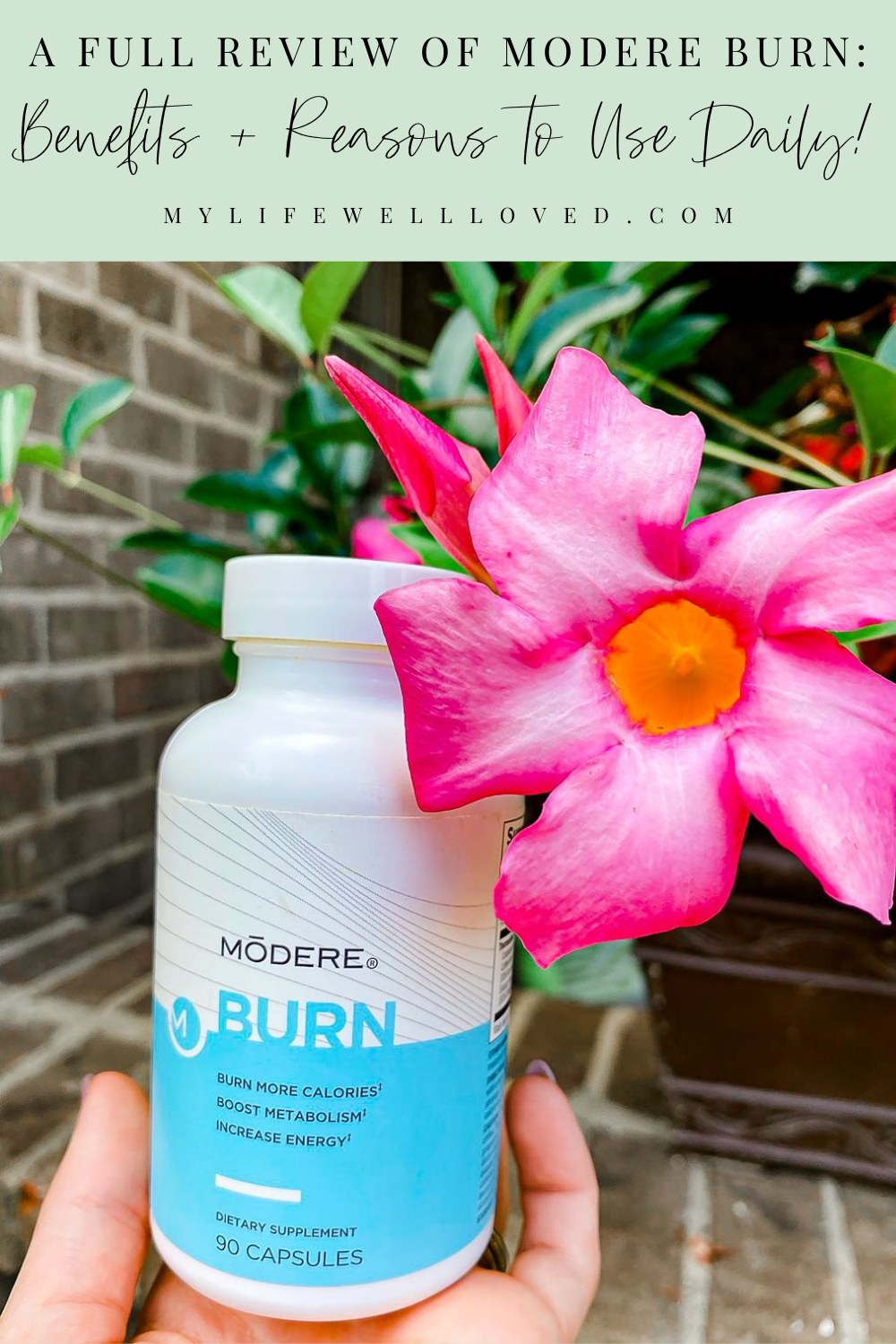 Heather Brown helps busy mamas of young littles who are caught in the hustle to find encouragement in their journey to true health, from the inside out, starting with the heart. Read her journey of learning to live a life well-loved
HERE!