Favorite Items for Easter Baskets

Leyton's first Easter is coming up and we are so excited! I've been Googling and searching Pinterest for Easter basket ideas for 6 month old little boys and haven't found very much. The items recommended for babies seem to be too little for him and toddler ideas are typically a little too advanced, so I'm going to share what I'm creating for Leyton's Easter basket and hope that it helps some of you mommas out with kids around the same age. And, for your shopping convenience, all you have to do is click the links below or in the bottom widget to do all your shopping from home this year…that may be the best gift yet in this post.
One of the things that Easter signifies is getting ready for summer and therefore the swimming pool! We have a swimming pool in our neighborhood, so I thought it could be cute to do a swimming themed Easter basket. I found a baby float, baby flip flops, swim trunks and a matching sunblock shirt and a baby hat at consignment sales or Facebook trading sites that will definitely make their way into his basket, but here's some of my other favorite ideas I've seen or decided to add to Leyton's basket this year.
Easter Basket Ideas for 6 Month Old: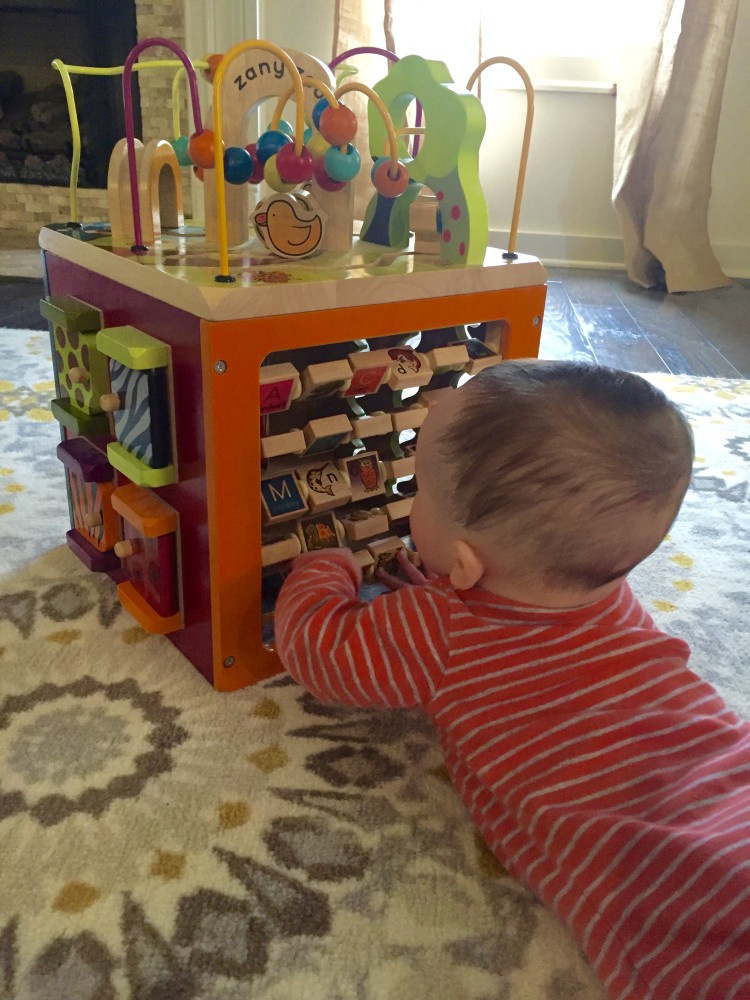 We are excited to teach Leyton the real reason for Easter in the coming years. We are thrilled we get to celebrate that Christ is risen!! "He is not here, for He has risen just as He said." Matthew 28:6
If you want even MORE ideas, make sure you check out my Baby Gift Guide I did a few months back, Twelve & Six's Girls's Easter Guide or Best Easter Books for Babies from my friend Ashley. I'd love to hear your Easter ideas for little ones below in the comments! What are you getting your little one for Easter? And do you have any Easter traditions?