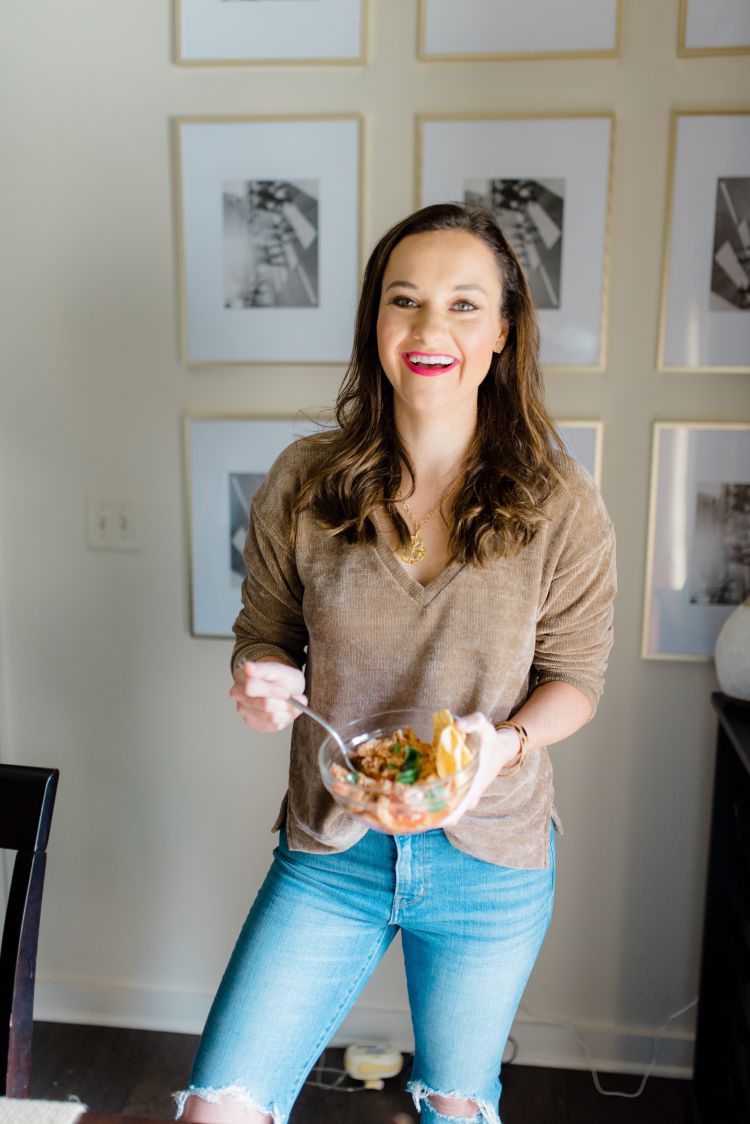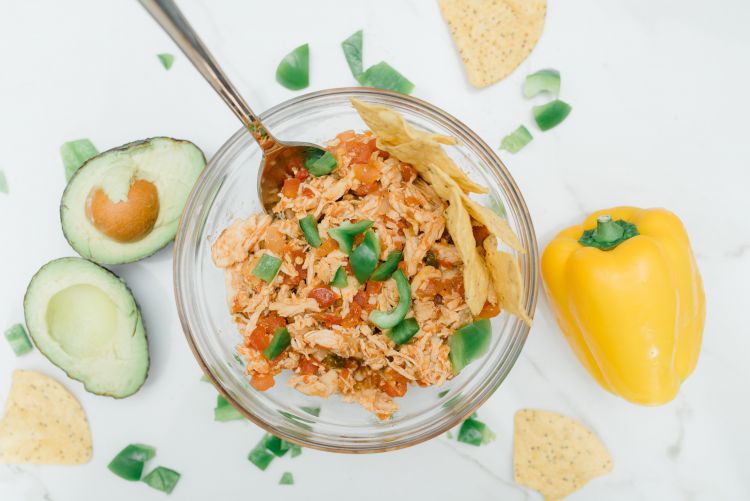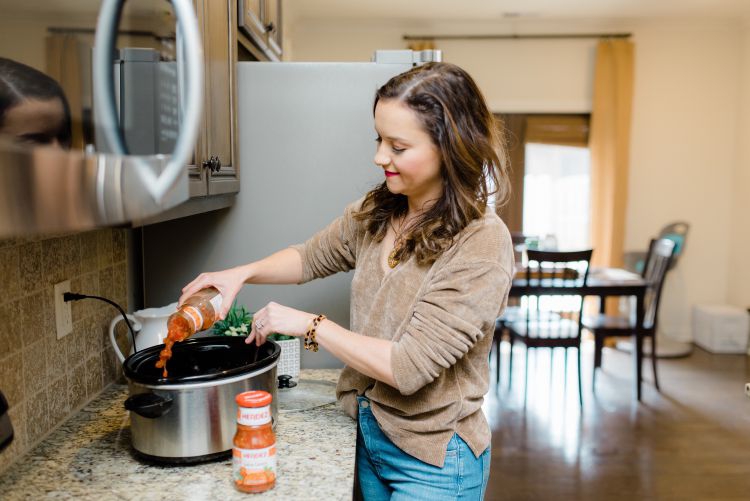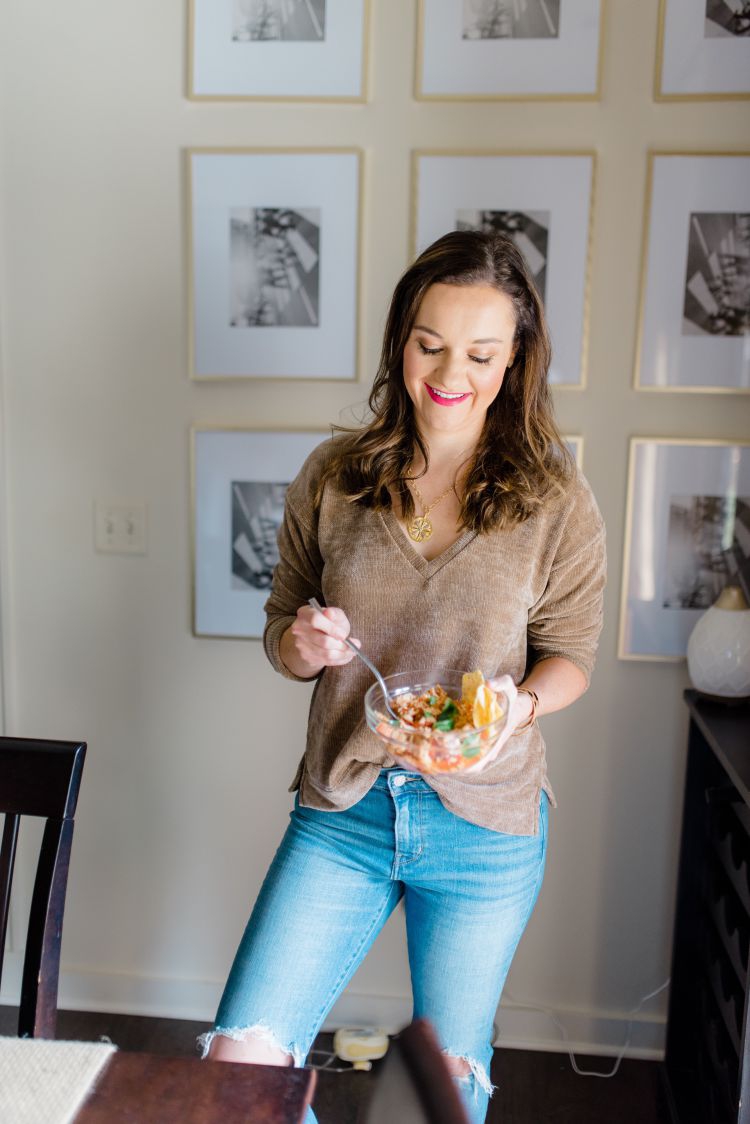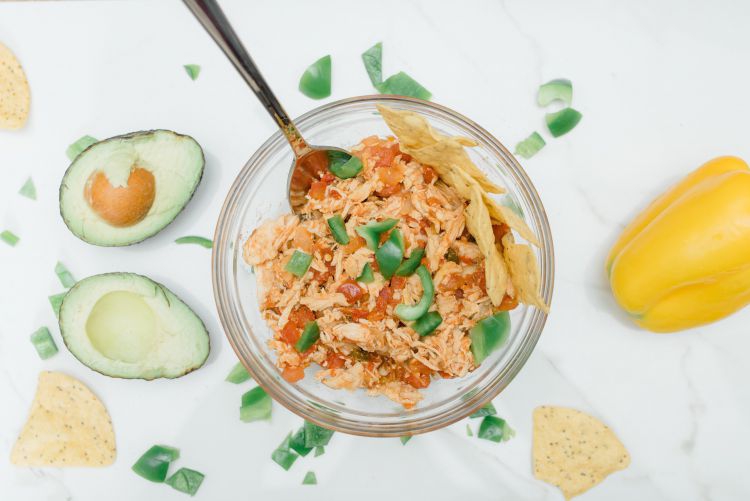 SHOP The Carb Conscious Crock Pot Chicken Recipe HERE: Top // Jeans // Bracelet // Necklace – use code HeATHER20 for 20% off // Lip Color // Crock-Pot // Kitchen Table and Chairs // Gold Frames // Glass Bowl // Turquoise Patio Chairs
Photos by Eric and Jamie Photo
Faster Way To Fat Loss is in FULL swing! It was my first time traveling this month while on the program and I have to say it is crazy how easy it was to maintain my macros while dining out every meal. I am all about splurging and balance in life but I was amazed by how I was able to stay somewhat on track amidst a fun weekend in Dallas!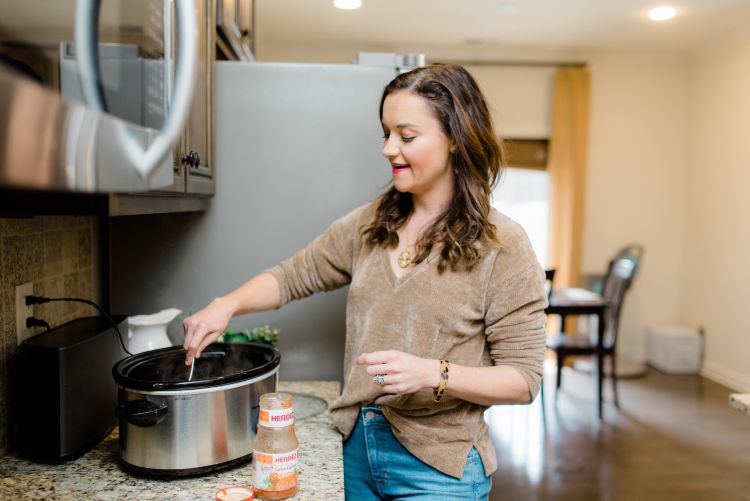 The 5 Reasons To Start Faster Way To Fat Loss and Ultimate Faster Way To Fat Loss FAQ was such a hit! It has been so great sharing with y'all why I decided to start the program and what I am loving about it so far. So many of you have asked how the program is affecting my everyday life – energy, hunger, etc. I am actually feeling GREAT! I have also loved answering all your questions!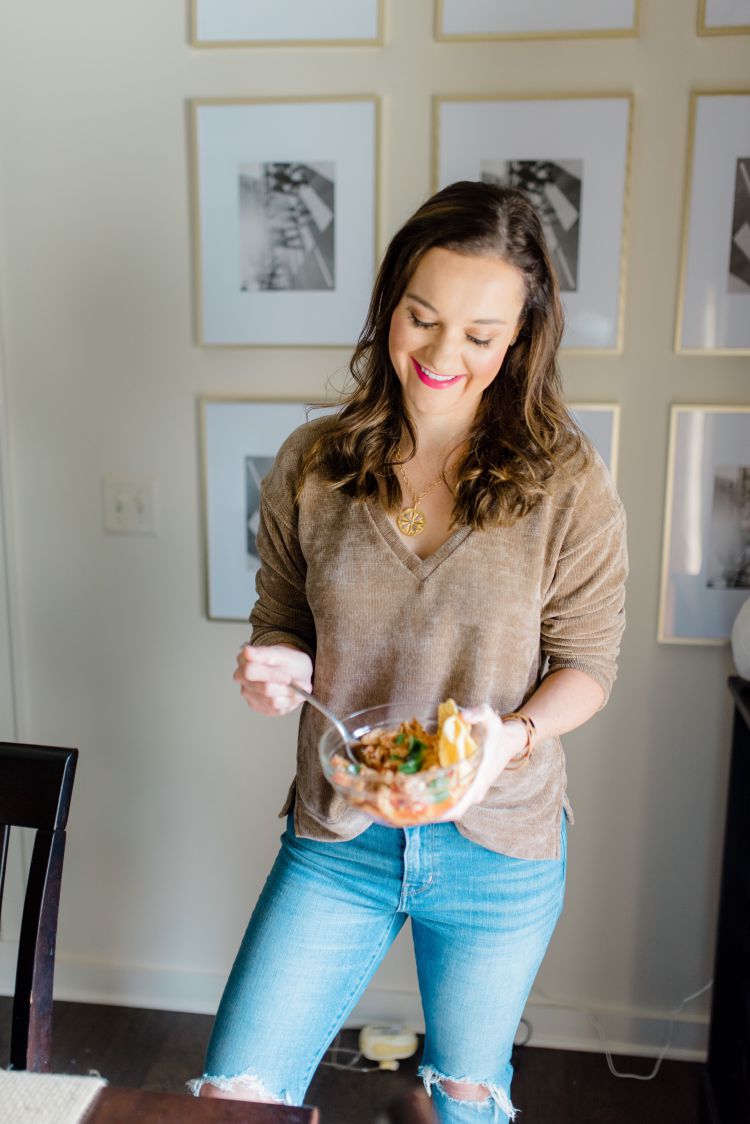 On the days we focus on fewer carbs, I try to pack my meals with protein and healthy fats. Even while nursing, I am still able to get full on these days and am surprised at how much I can eat. A few of my favorite carb-conscious snack ideas include:
Beef Jerky

Nuts

Avocado Drizzled in Balsamic Vinegar or Olive Oil & Sea Salt or Everything but the Bagel seasoning

HERDEZ® Salsa

on just about anything! 😉

Protein Shakes

Protein Bars

Trader Joe's Crispbread

Food Should Taste Good Chips has lower carbs than you'd think!

Berries

Nut Butters

Hard-Boiled Eggs

My coach also shared this AMAZING low carb dessert with me that I cannot wait to try!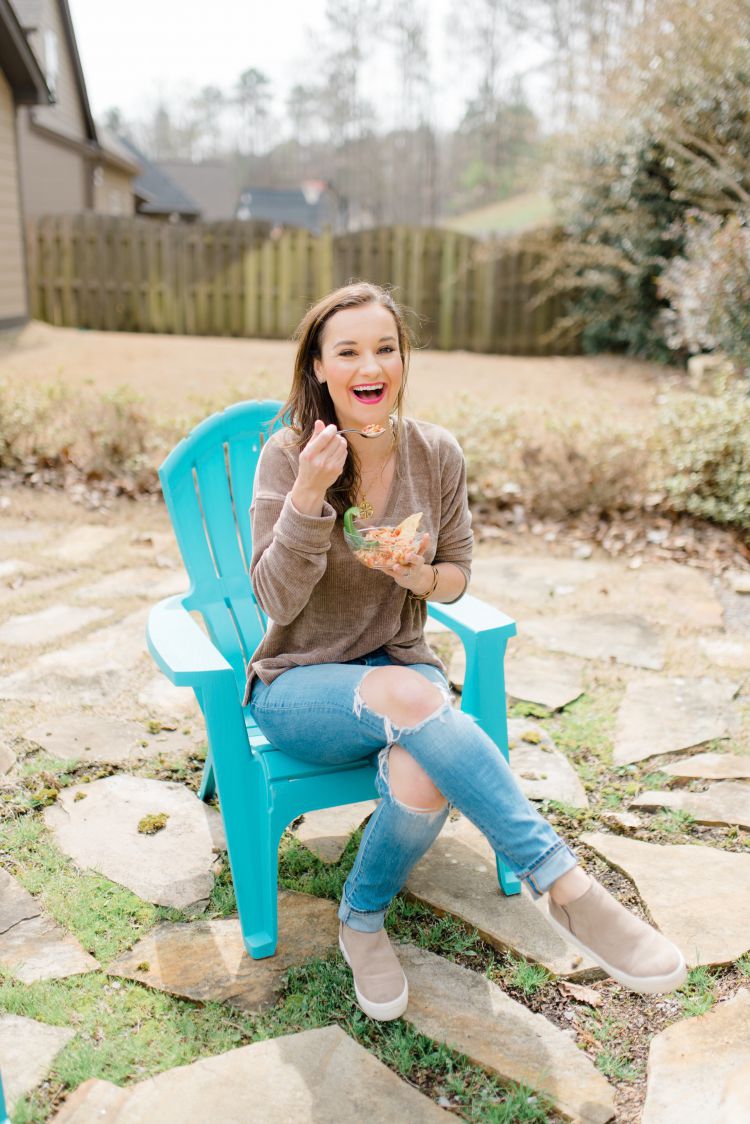 Now that I have shared a few of my favorite snacks to get me through the lower carb days, I want to share my new go-to carb conscious crock pot chicken recipe! I am sure HERDEZ® Salsa is already a household staple in your home like it is in mine. I don't know about you but we thrive off of chips and salsa. Since I need to avoid chips on days with fewer carbs, I decided to spice up my chicken with the salsa in the crockpot and serve with cauliflower rice! This was a HIT!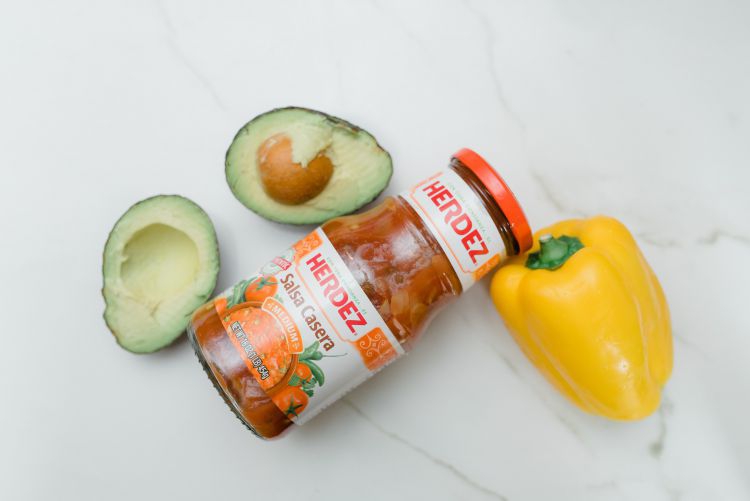 HERDEZ® Salsa is the #1 salsa brand in Mexico and a staple in Mexican kitchens for over 100 years. I love using this salsa because the ingredients are clean – fresh, simple, and represent the heart of everything a salsa should be! We recently paired the HERDEZ® Salsa Casera with the chicken and it truly tastes homemade! No matter your heat tolerance, the Salsa Casera is available in mild, medium, and hot! You can find Salsa Casera and the rest of the HERDEZ® line in the Mexican food aisle in stores nationwide!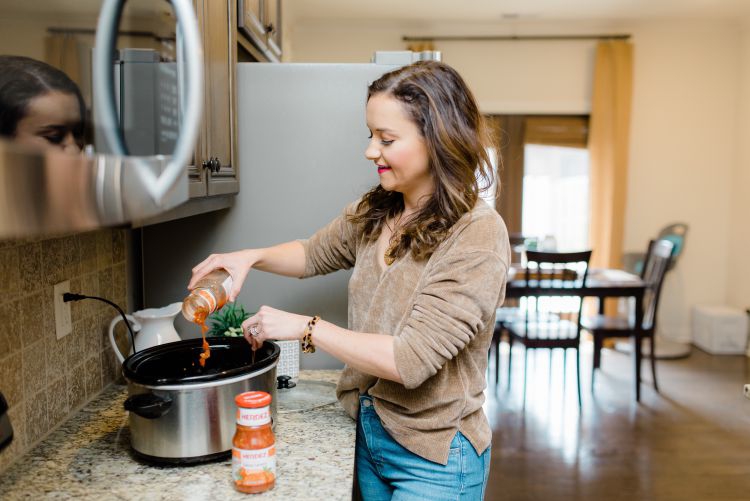 Carb Conscious Salsa Casera Chicken Recipe:
I have included details on how to make this recipe below! It is SUPER easy and quick! I have also provided several ways to serve the chicken. It is very versatile and is great for family dinner, dinner for 1, or feeding a crowd 🙂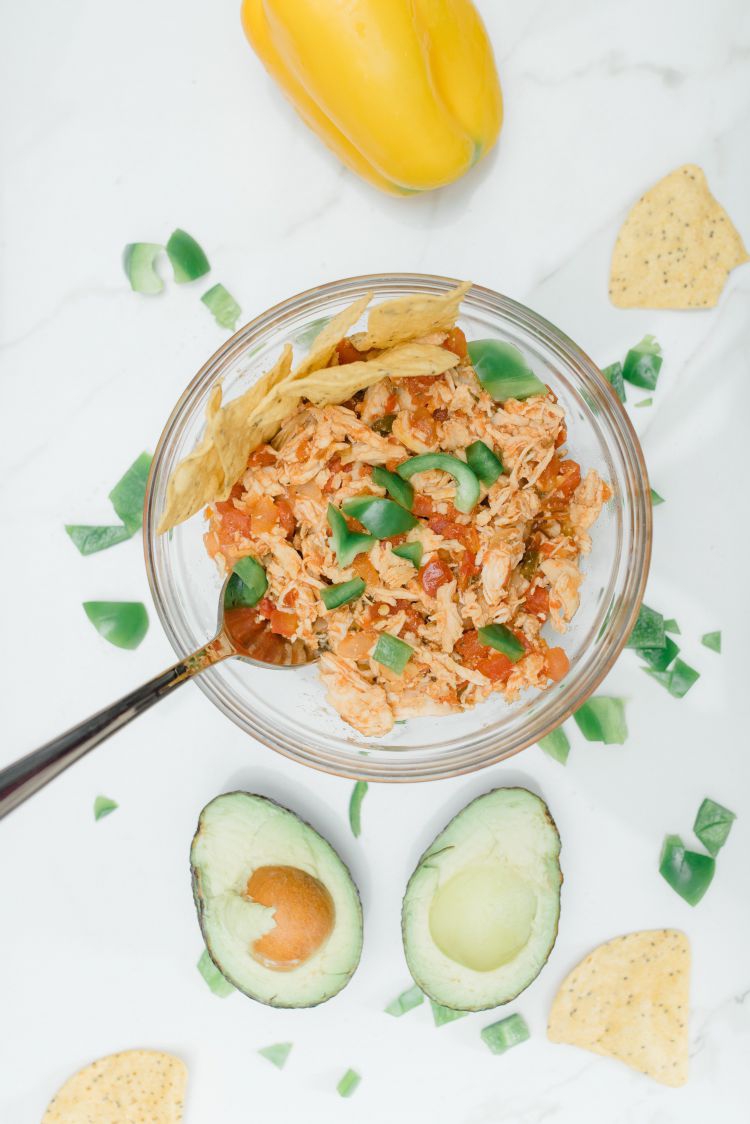 Carb Conscious Salsa Casera Chicken
Prep time:
Cook time:
Total time:
Ingredients
2lb Chicken Breast or Tenders (can be frozen)
HERDEZ® Salsa Casera
Cilantro for Garnishing
Avocado for Garnishing
Cauliflower Rice, optional
Bell Peppers, optional
Tortilla Chips, optional if not low carb
Taco Shells or Tortillas, optional if not low carb
Instructions
Place chicken in crockpot, frozen or thawed
Pour jar of salsa over the chicken
Cook on low for 4-6 hours
Remove chicken from sauce and shred
Garnish with chopped cilantro and sliced avocado
If you are prepping a carb conscious meal, serve over cauliflower rice or slices of bell pepper
If you are looking to eat more carbs, serve with tortilla chips, taco shells, or tortillas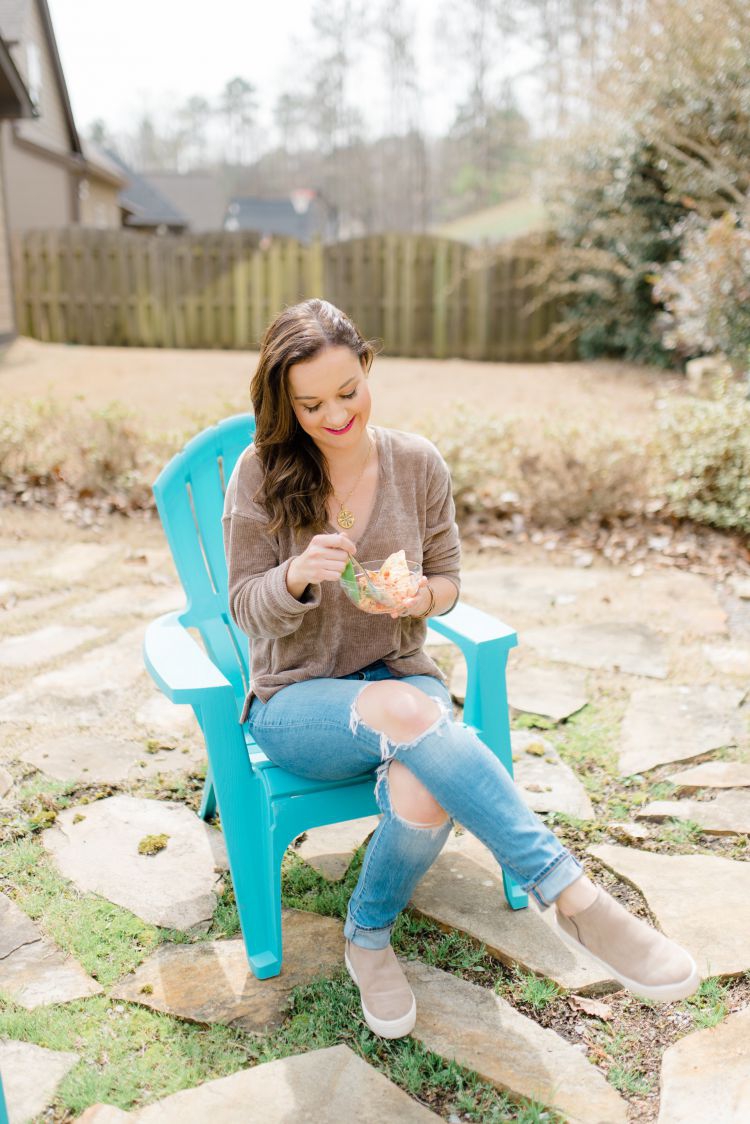 Looking for more dinner ideas on days you are eating fewer carbs? My Faster Way To Fat Loss Coach has some great suggestions!
Buffalo Chicken Salad
Breakfast For Dinner: Eggs, Bacon, Avocado, and Berries!
Chicken and Veggies
Ground Beef, Low Carb Marinara, and Zucchini Noodles
What is your favorite carb-conscious dinner or snack idea? I would love for you to share in the comments below!
Check Out More Recipes HERE:
SHOP Carb Conscious Crockpot Chicken Recipe Here:

PIN The Post For Later!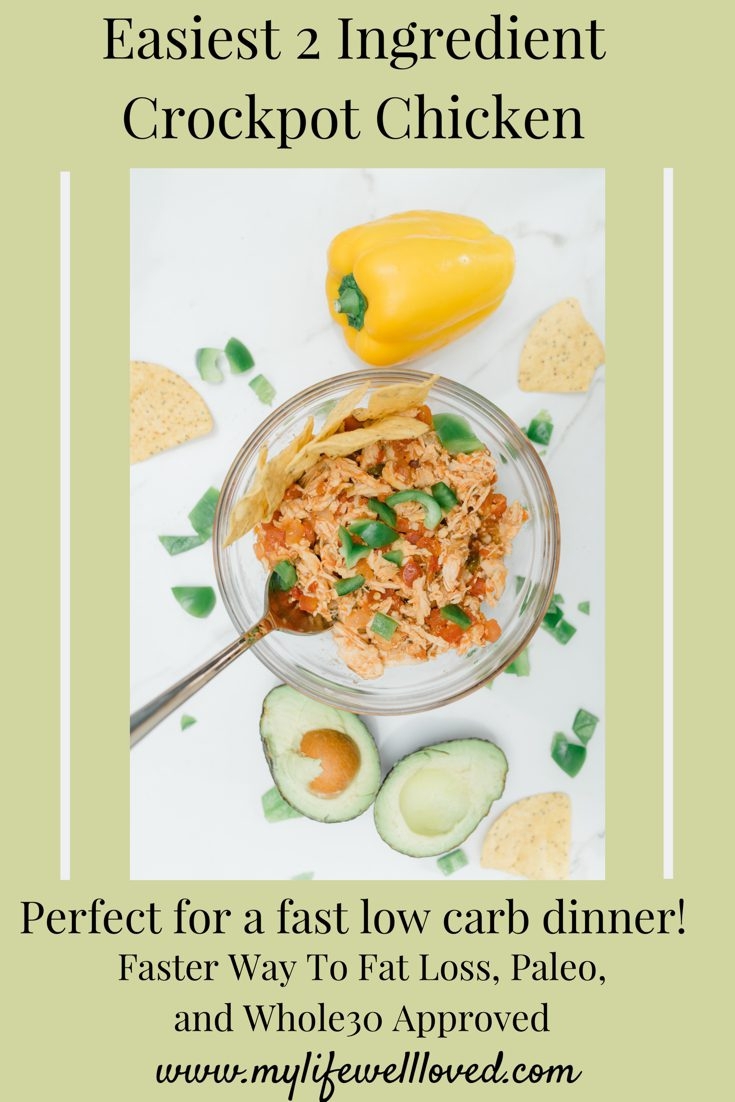 Heather Brown helps busy mamas of young littles who are caught in the hustle to find encouragement in their journey to true health, from the inside out, starting with the heart. Read her journey of learning to live a life well-loved
HERE!