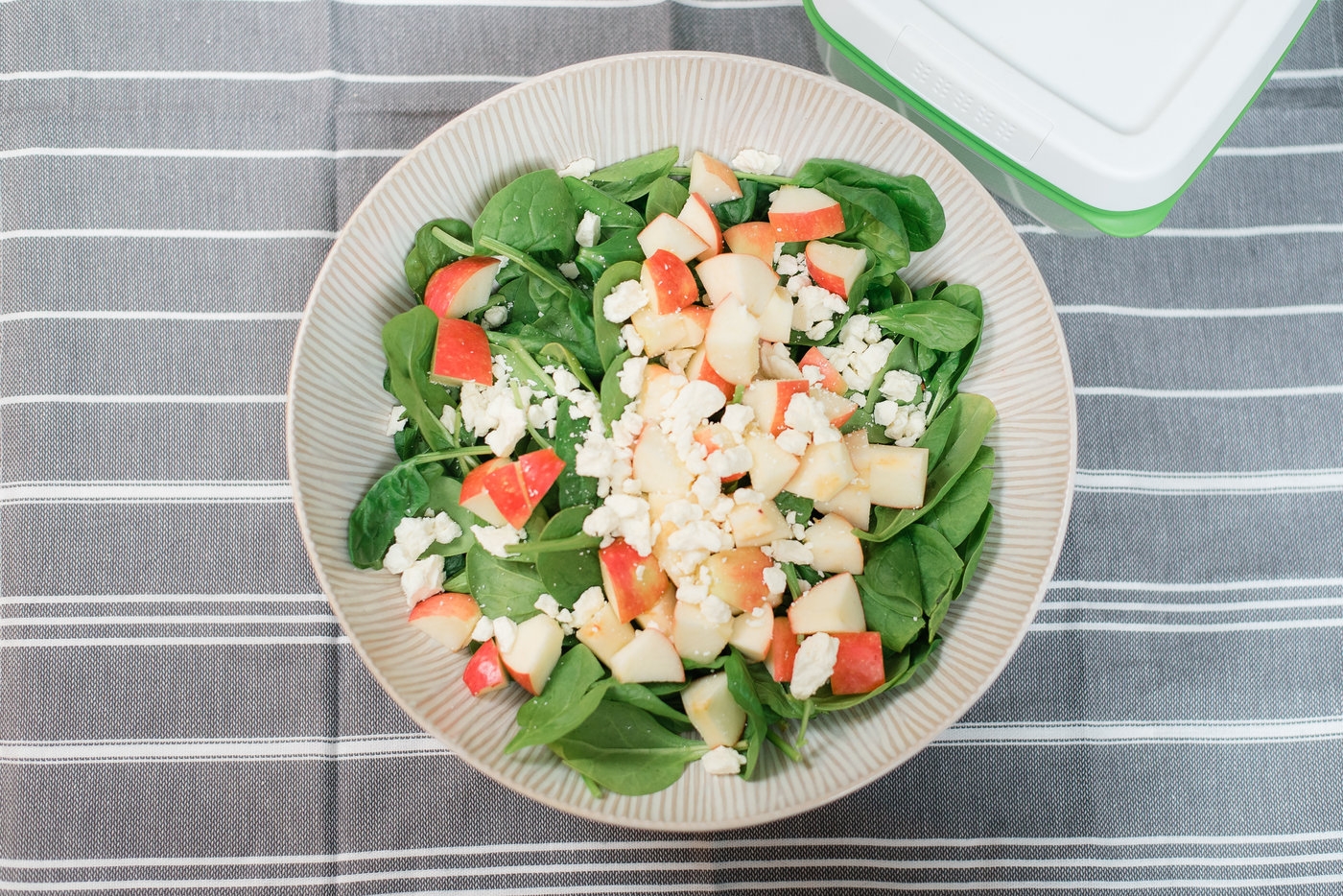 SHOP The Apple And Spinach Salad Recipe HERE: Serving Bowl // Produce Keeper Container
Photos By Eric + Jamie Photo
Thank you to Quality Of Life Supplements for partnering with me on this post.
The next tasty recipe in our summer salad series is this power-packed apple and spinach salad. Charged with superfoods like leafy green spinach, this salad is good for the body and the soul with the sweet and satisfying crunch of crisp apple. Yummy!
Eating well helps me feel my best. Supplements are also a great way to keep your health at it's best. One specific brand I've been trying lately is Quality Of Life. These supplements help boost your mood, they aid in stress relief (amen!), and increase energy – yes, please! When I'm at home with my kiddos, more energy and less stress couldn't sound better! You can shop their Serenelle supplement HERE! Don't forget to use my coupon code HEATHER10.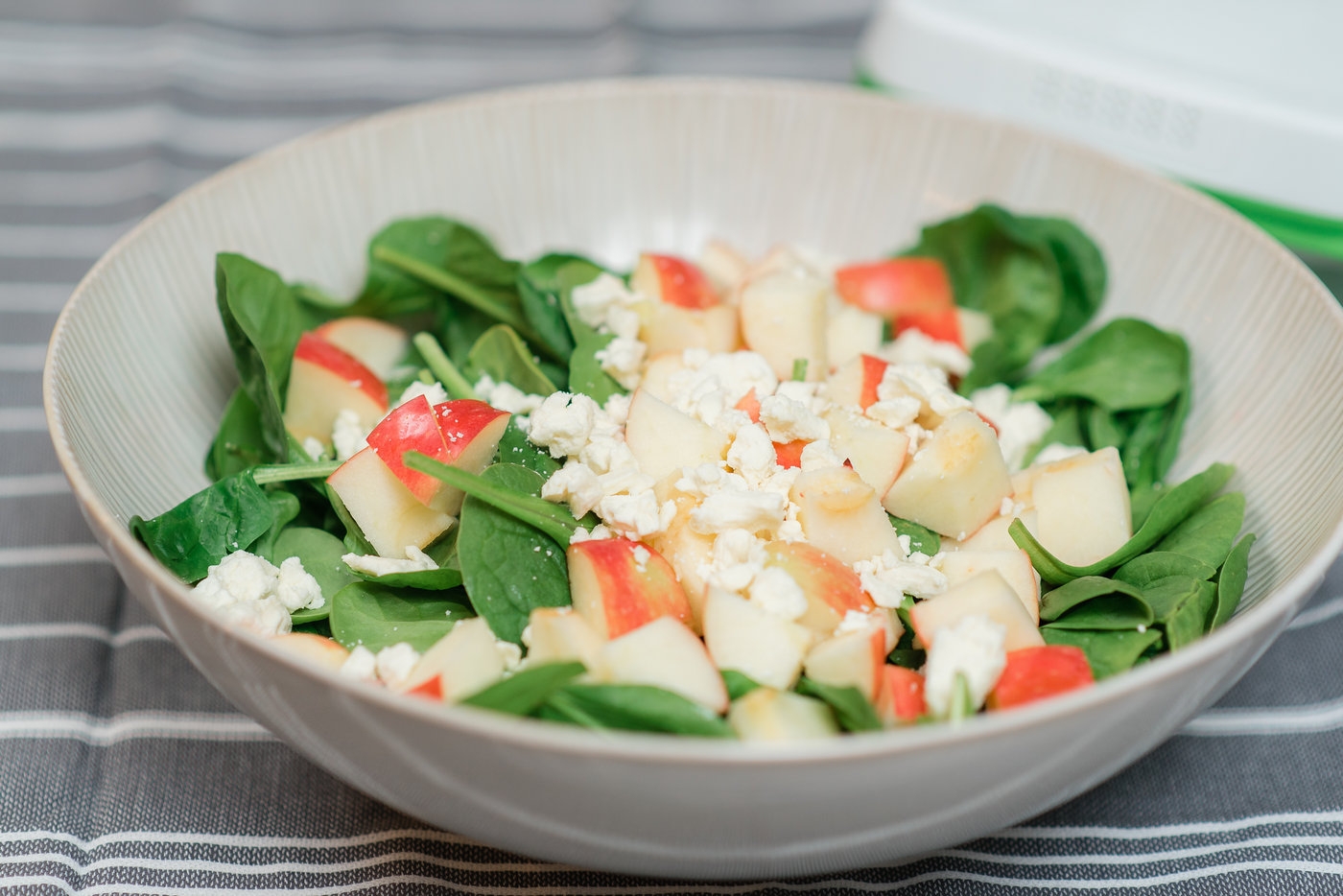 For the recipe, I used red apples in my salad but of course you can use any of your family's favorite apples. I love making this recipe as a side to burgers on the grill or as a simple lunch you can make ahead and enjoy throughout the week. One of my favorite parts of making this salad is I can find everything I need at my local Aldi grocery store. Y'all know my love for Aldi runs deep!
If you are a fan of meal planning and prepping for your week ahead, this recipe is perfect to add to your rotation. You probably already have most of the ingredients in your fridge right now!
When you meal plan, you set yourself up for success for your week ahead. On the weeks I fail to meal plan, I truly feel the added weight and stress of figuring out what is for dinner about 20 minutes before everyone starts screaming for food! Just setting aside 10 or 15 minutes at the beginning of the week can make a world of difference for your mealtime throughout the week. If you haven't tried it out yet, I highly recommend.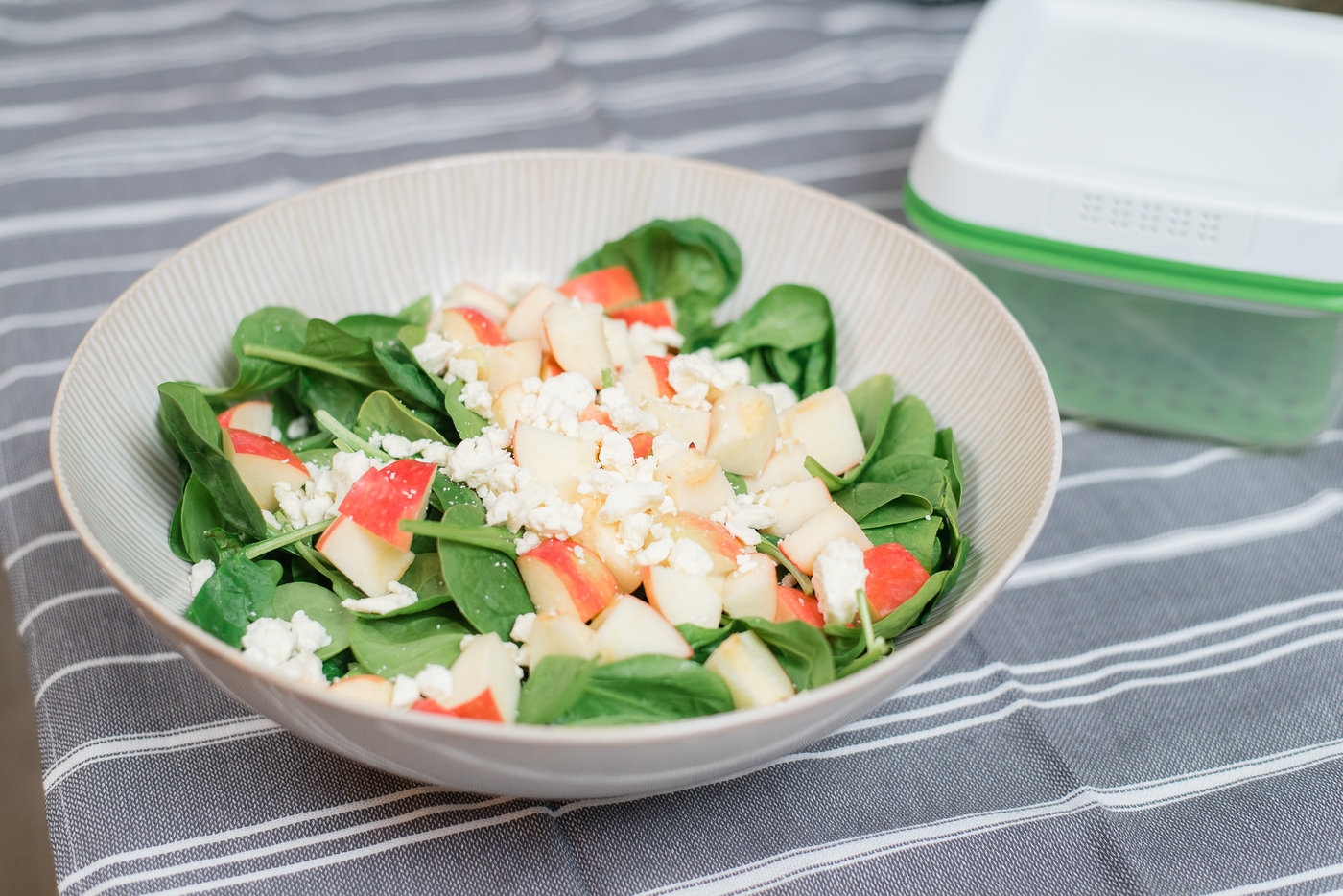 Apple And Spinach Salad Recipe:
MACROS:
Total Calories: 153
Carbohydrates: 13 grams
Fat: 9.1 grams
Protein: 5.7 grams
Check Out More Recipes HERE:

Whole30 & Paleo Buffalo Chicken Sweet Potatoes // Whole30 Chicken Chili Verde // Keto Beanless Chili
SHOP The Apple And Spinach Salad Recipe HERE:

PIN The Recipe For Later!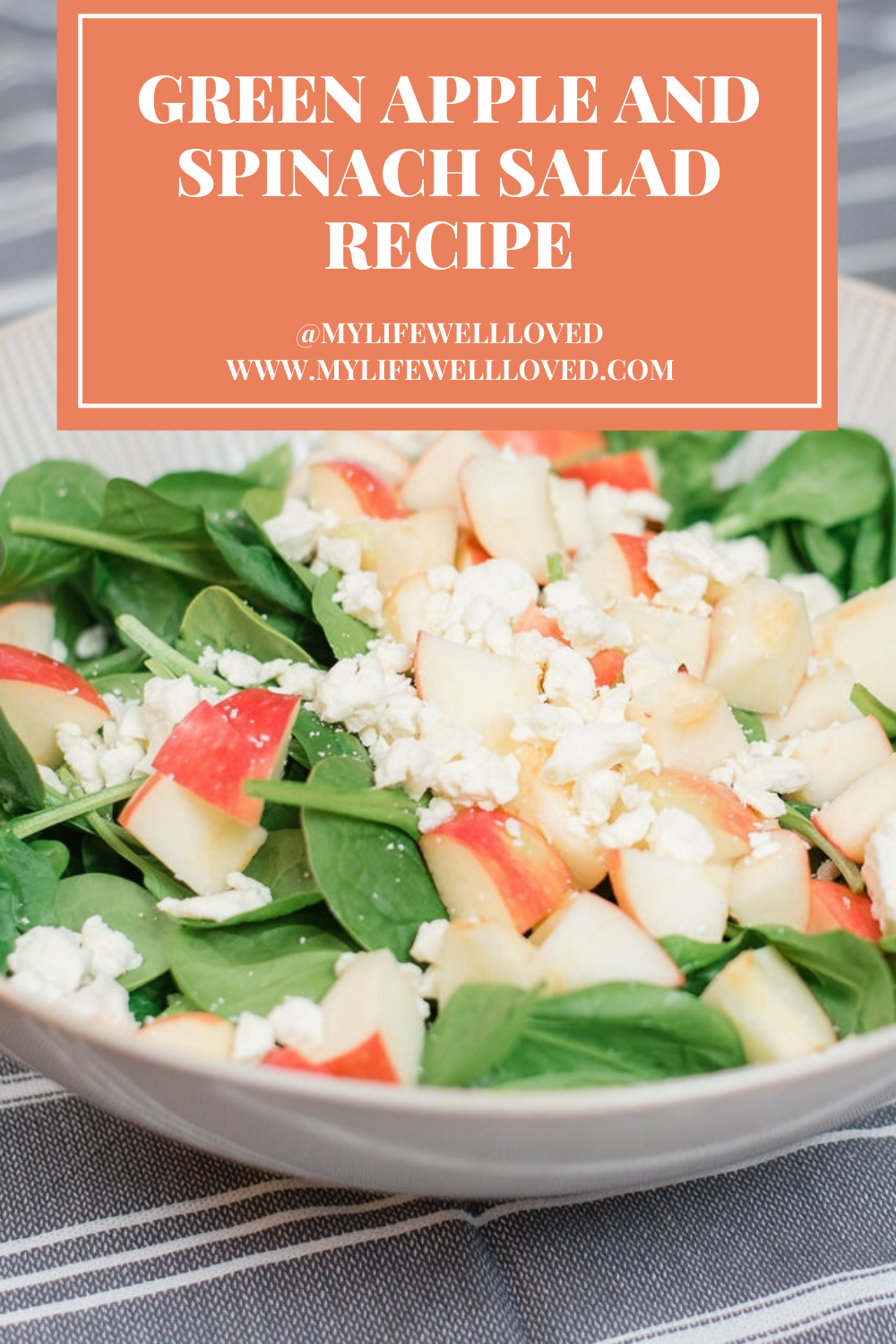 Heather Brown helps busy mamas of young littles who are caught in the hustle to find encouragement in their journey to true health, from the inside out, starting with the heart. Read her journey of learning to live a life well-loved
HERE!