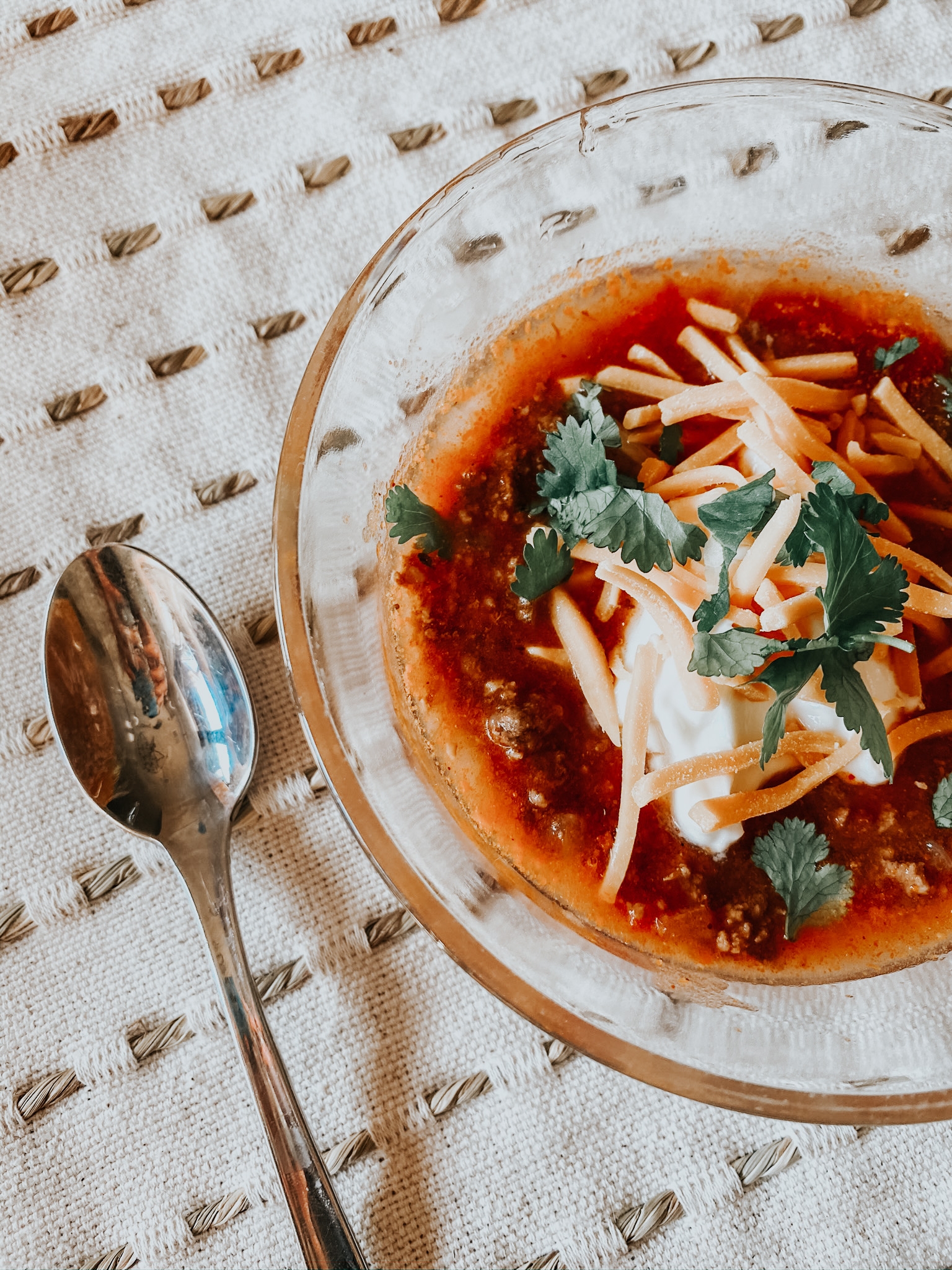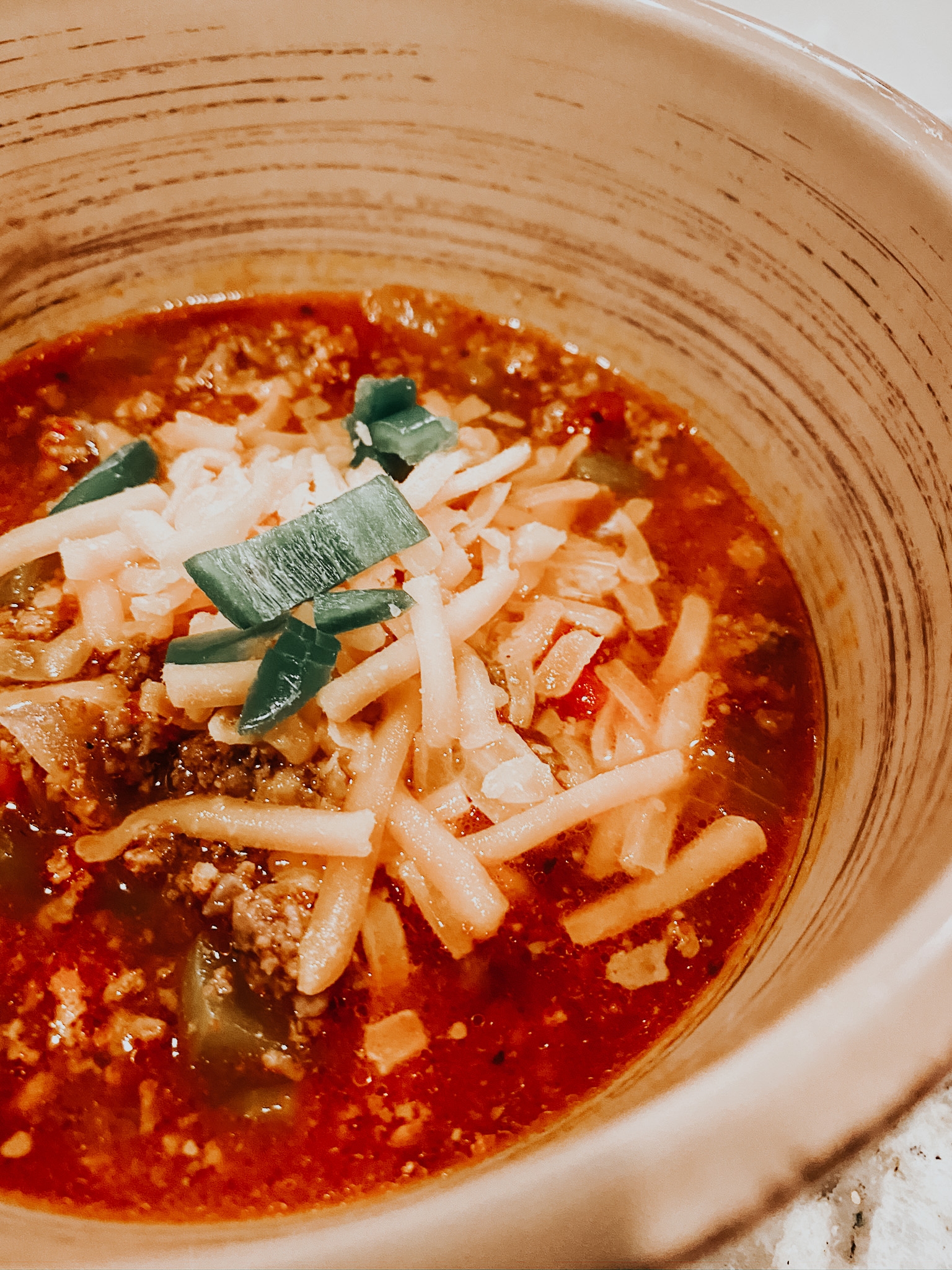 Do you love a warm, homemade chili recipe to warm you up on cold nights? Me too! My beanless chili keto recipe is not only ideal for low carb day, but it's also great for entertaining and simplifying weeknight dinners!
Keeping this chili warm in the crockpot means you can prepare it ahead of time and serve it for your family or for guests! I recently made it for my supper club/small group and it was a hit! This would also be a great recipe to serve during your fall game-day get togethers. What I love about the recipe is it is easy to double and freeze 1/2 for later. 
Some not-so-low-carb toppings can make it fun like chips or you can let everyone create their very own delicious chili creation with cheese, sour cream, guacamole, etc.
I love when y'all try out my recipes and share! Please tag me so I can see! Hearing your feedback is something I absolutely love! 
Check Out More Recipes + Meal Planning Posts HERE: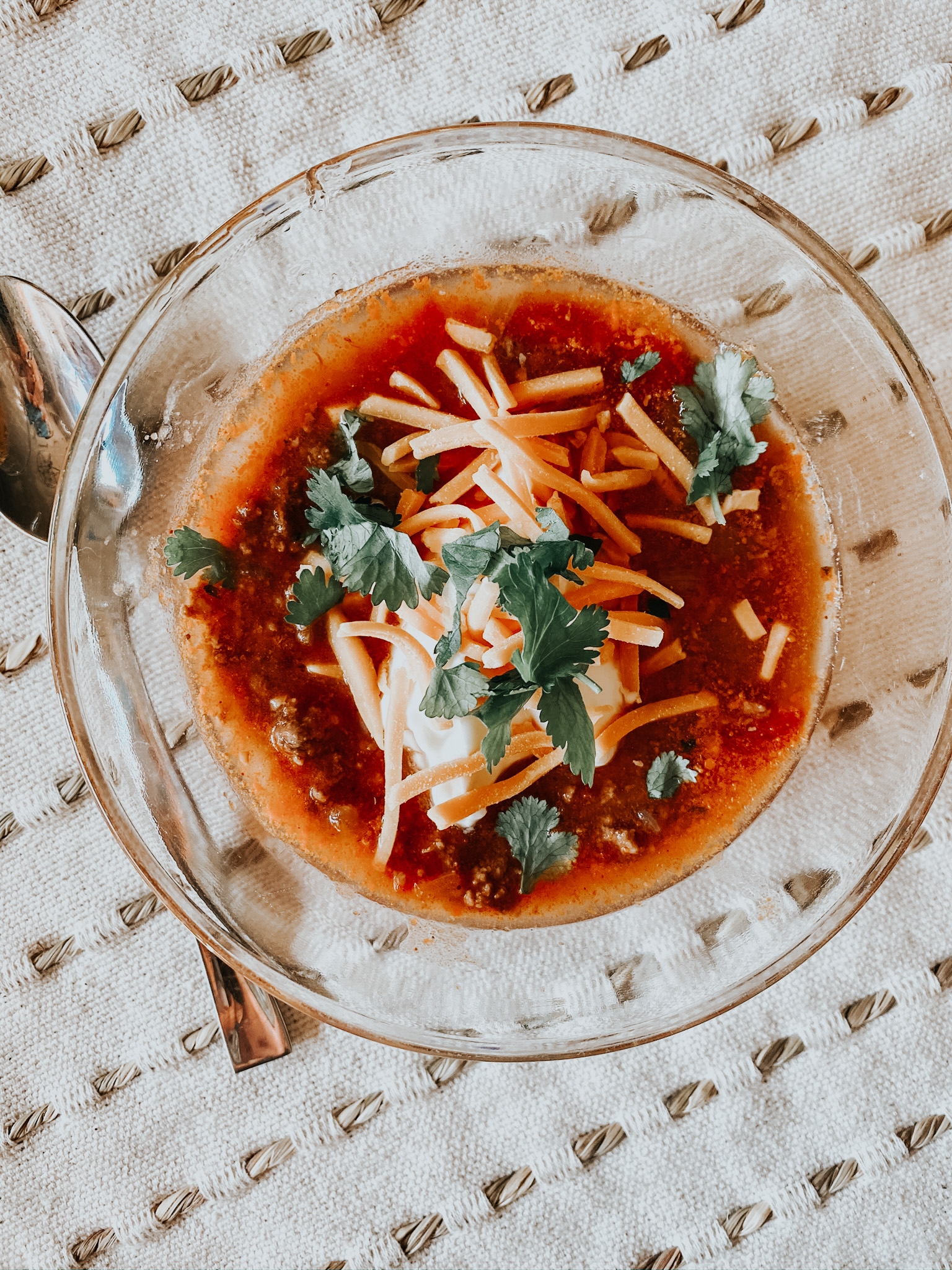 Easy Beanless Chili Keto Recipe:
Easy Beanless Chili Keto Recipe for your Crock Pot
Ingredients
Green Peppers
Onion
Ground Beef
Minced Garlic
Diced Tomatoes - 2 cans
Tomato Sauce - 1 can
Instructions
Cook beef and drain.
Cook diced green bell peppers and onion together with ground beef.
Add tomatoes and tomato sauce once beef is cooked.
Cook and then transfer to slow cooker to stay warm.
Season with salt, pepper, chili powder, cumin.
Top with cheese, cilantro, sour cream, or whatever your favorite toppings are.
Serve with chips.
Can double or freeze half to make for later.
SHOP The Beanless Chili Keto Recipe HERE:

PIN The Recipe For Later!