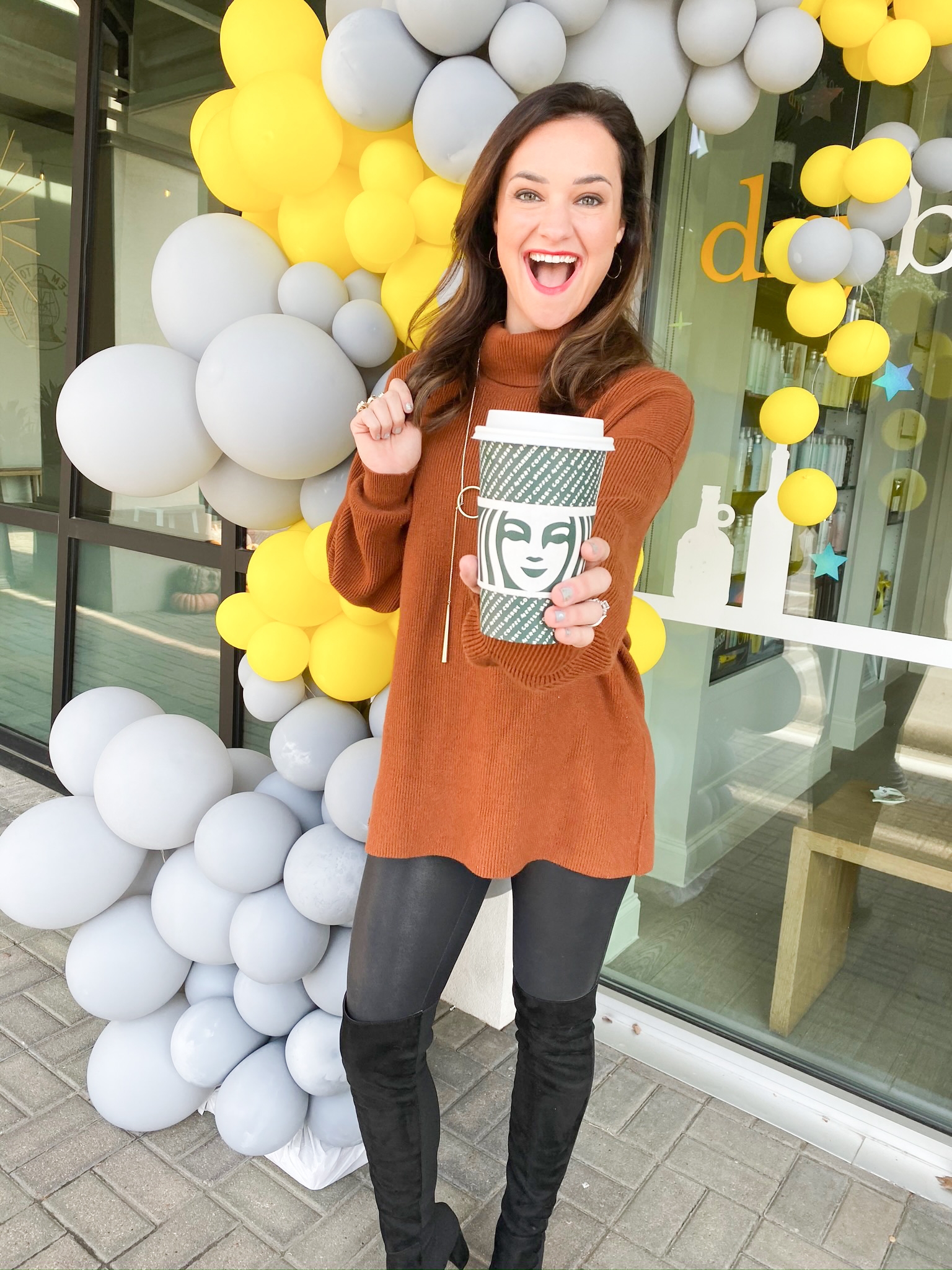 SHOP The Best Holiday Drinks At Starbucks Post HERE: Free People Tunic Sweater(On Sale 30% off) // Dupe Free People Tunic Sweater // OTK Boots // Spanx Faux Leather Leggings // Leggings Dupe // Necklace // Ring // Lip Color with NYX Creme Brulee on top! // Earrings
CLICK HERE TO DOWNLOAD THE HOLIDAY WORKOUT PRINTABLE!
Join the Facebook Accountability Group HERE!
Sign up for FWTFL next round 12/30 and for the FIRST TIME EVER Alex McCune is offering a FREE $10 gift card to Starbucks with sign up. They NEVER offer discounts or incentives.
Week 4…whoop whoop! Can you believe we are already more than half way through our challenge? It seems kind of hard to believe, doesn't it?! I have had such a blast participating right along with y'all. And I don't know about you but I have been feeling really strong! I've had more energy, a greater ability to say no to treats but more than that, I don't feel guilty or slowed down if I don't say no.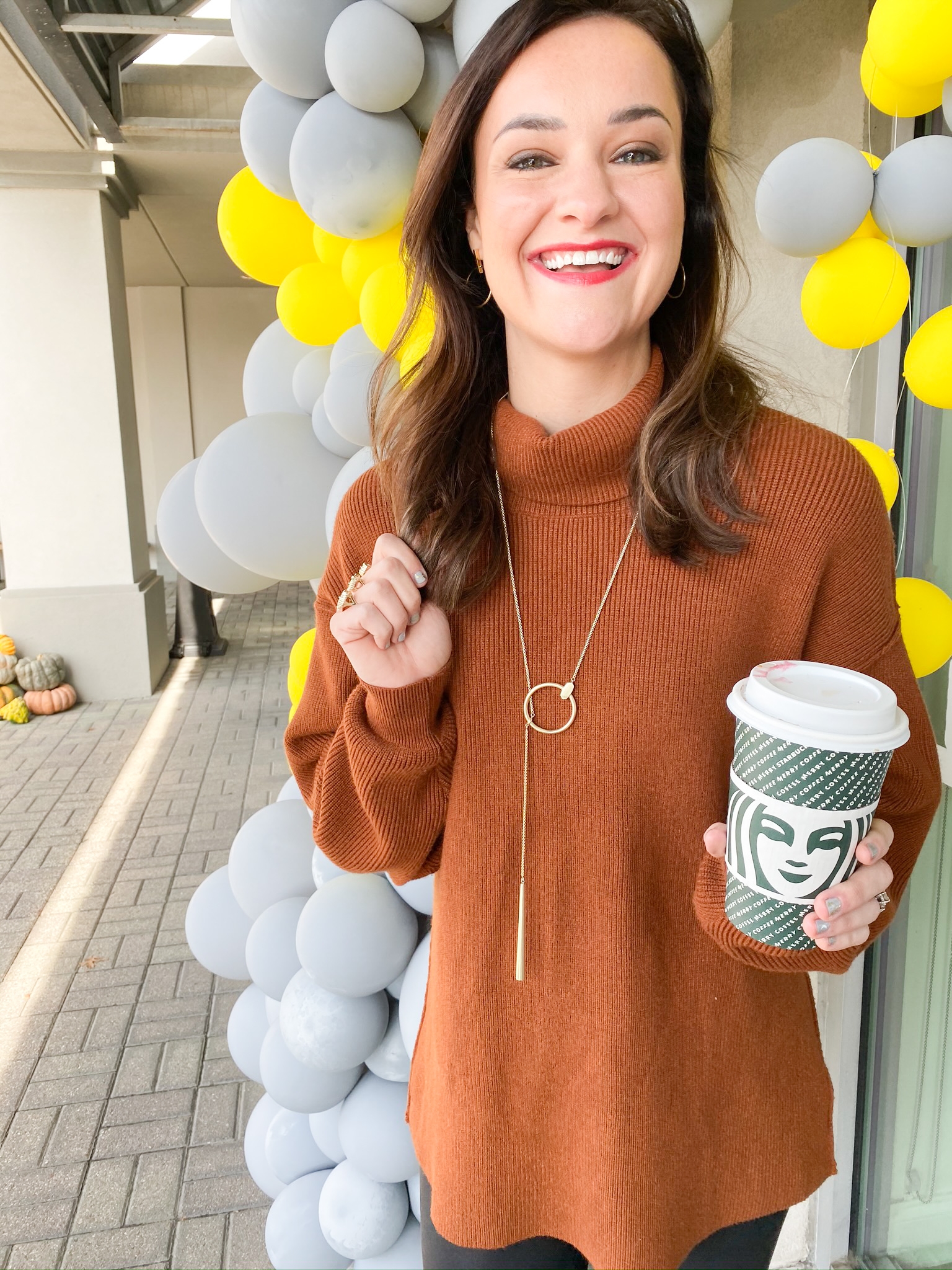 At this half-way point, and Thanksgiving week (yay!), this week will look a little different. We, very realistically, understand that for most of you, this week is a big one. It's going to be busy for everyone with kids out of school, prepping for Thanksgiving meals, decorating for Christmas, and shopping all the amazing sales! Because of this, we are changing things up just a bit.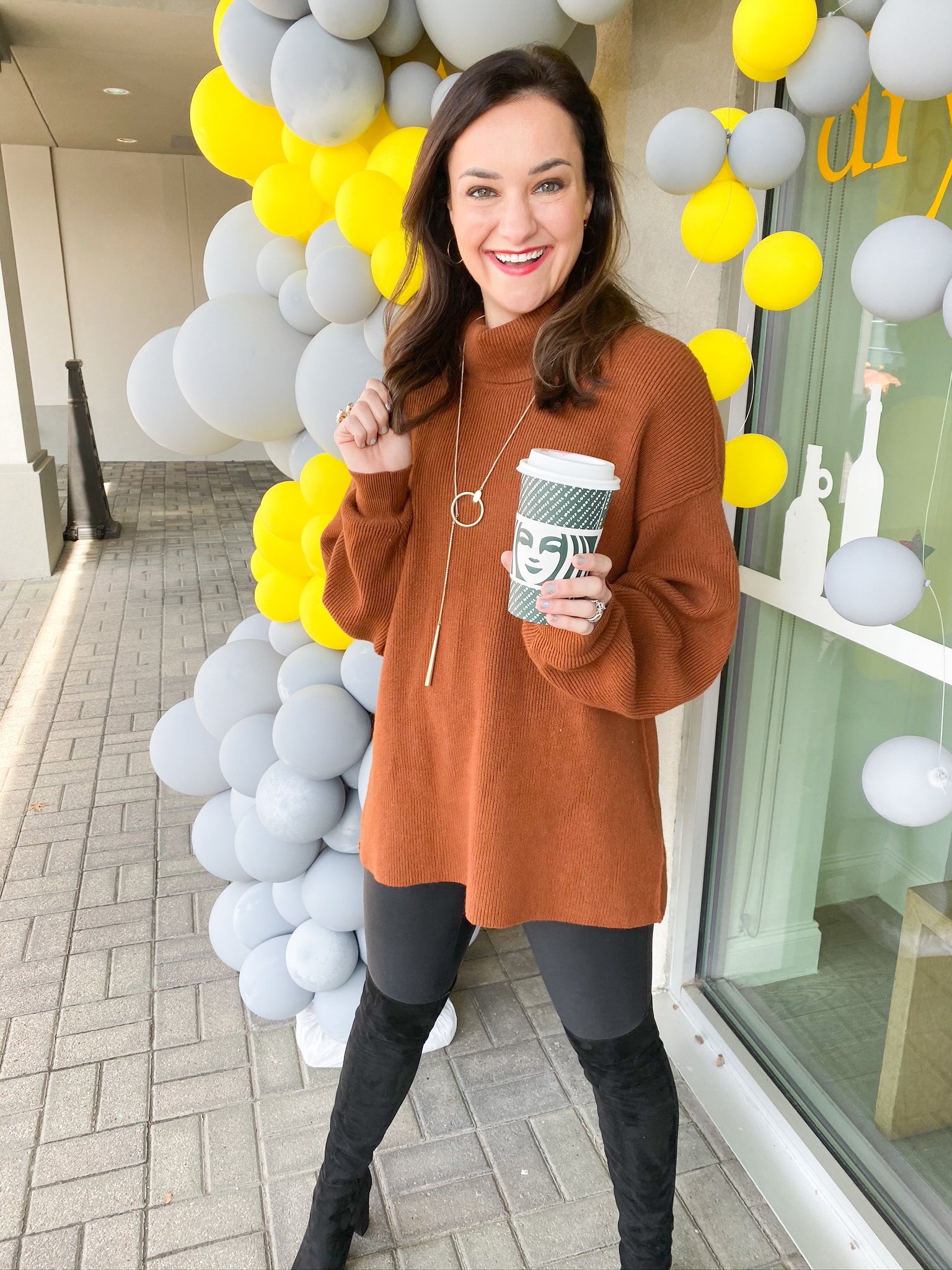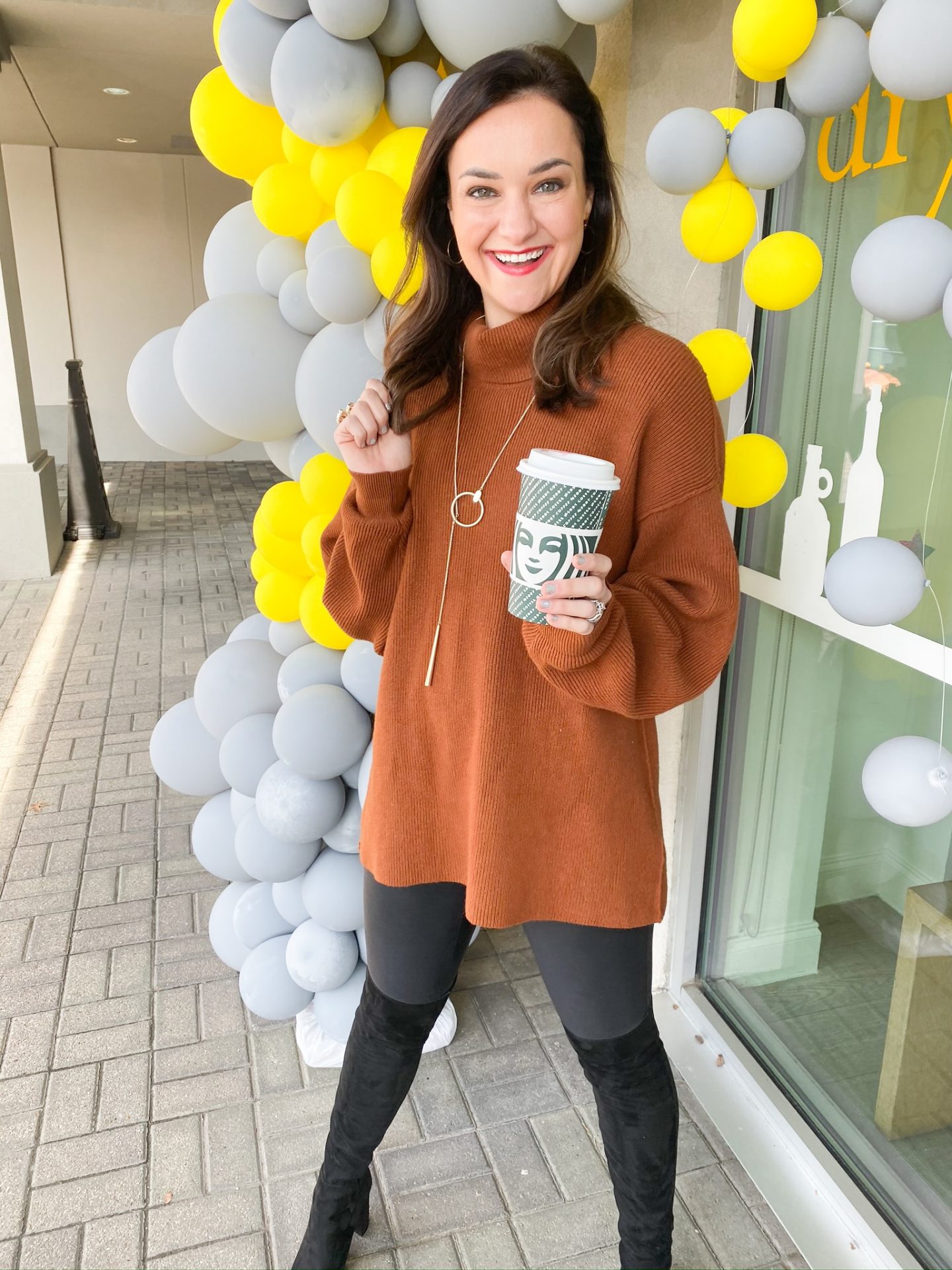 We still want y'all to try and shoot for these goals this week but even if you just hit one or two, that's great! It's going to be very low-pressure this week all-around. Because of this, I thought it would be extra fun to share with you some of the best holiday drinks to order at Starbucks to fuel you through the busy week ahead!
Since you are sure to be doing lots of traveling this week and taking care of ALL the prep work that comes with Thanksgiving, you're probably going to be needing a few (or 10) coffee stops. If you happen to drop by Starbucks, I've got you covered today. I'm sharing some of the best holiday drinks at Starbucks and I'm sharing all of the macros as well so you can fit these in and feel guilt-free!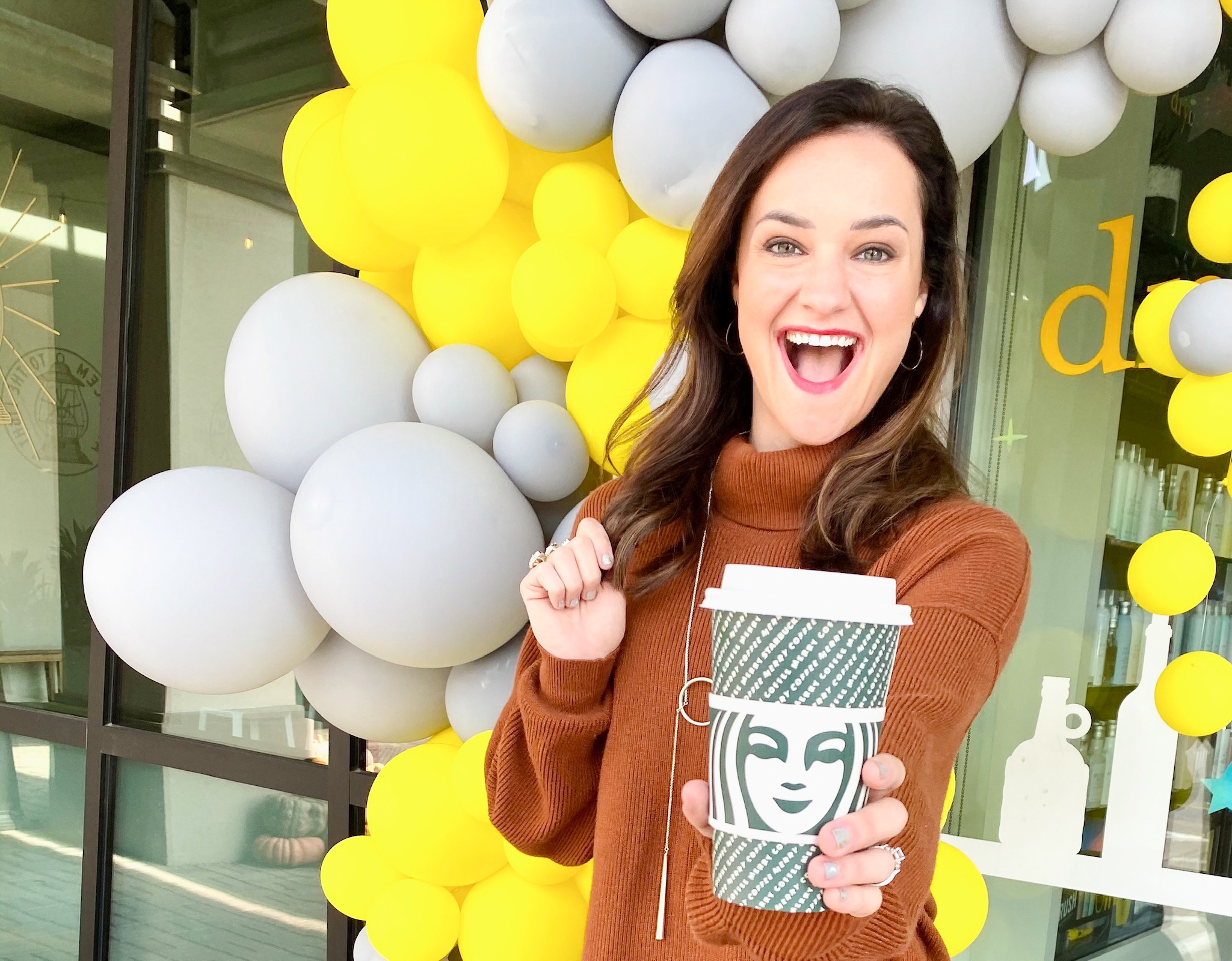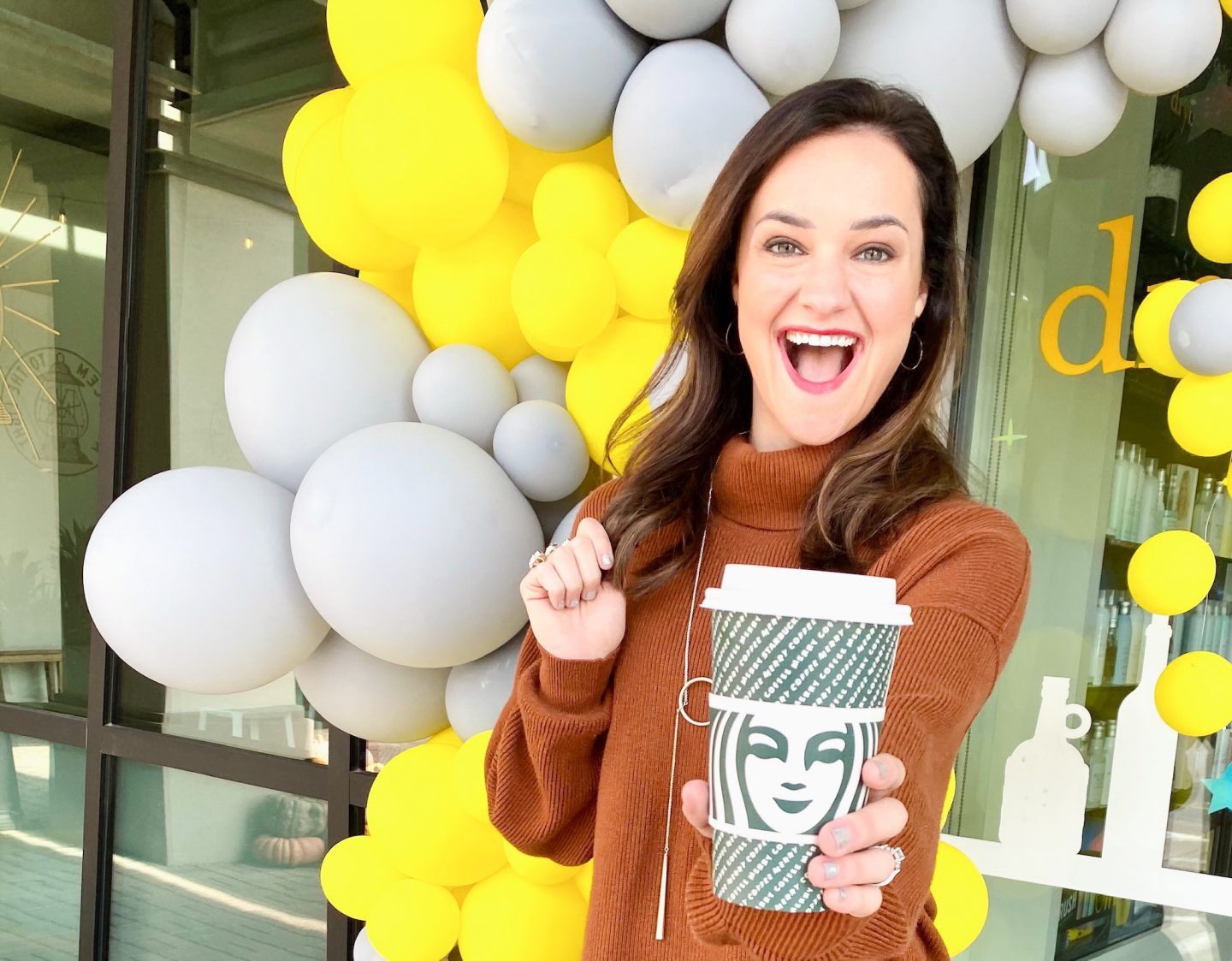 The Best Holiday Drinks To Order At Starbucks + Macros
I think that fall and winter are easily the best times for specialty coffees at Starbucks. They get the flavors just right and are just so reminiscent of the season, right? This time of year, some of the most popular drinks and their macros are:
Peppermint Mocha(Grande) = 15 Fat / 63 Carbs / 13 Protein
Caramel Brûlée Latte(Grande) = 13 Fat / 70 Carbs / 13 Protein
White Chocolate Peppermint Mocha(Grande) = 15 Fat / 57 Carbs / 15 Protein
Since these are some of the most popular, I wanted to share how you can still indulge in a sweet treat but NOT kill your macros doing so! Here are tips on how you can order these yummy drinks in a lighter version:
Caramel Brûlée Latte:

Order a smaller size
Ask for non-fat milk
Hold the whipped cream
Ask for fewer pumps of caramel syrup

White Chocolate Peppermint Mocha (can also be done in a similar way for the regular peppermint mocha):

Order regular coffee
Add one pump of peppermint
Add one pump of white mocha
Ask for light cream

For many of the holiday drinks, just by getting a shorter version instead of a grande or venti, you can cut those numbers nearly in half!
MY PERSONAL FAVORITE Holiday Drinks At Starbucks
Peppermint White Mocha with 2 pumps of sugar-free cinnamon dolce
Christmas Blend coffee + vanilla powder + Splash of half and half
Peppermint Cream Cold Brew (Ask for only 1-2 pumps for avoiding extra sugar!)
Looking for more Starbucks drink recommendations? Check these out!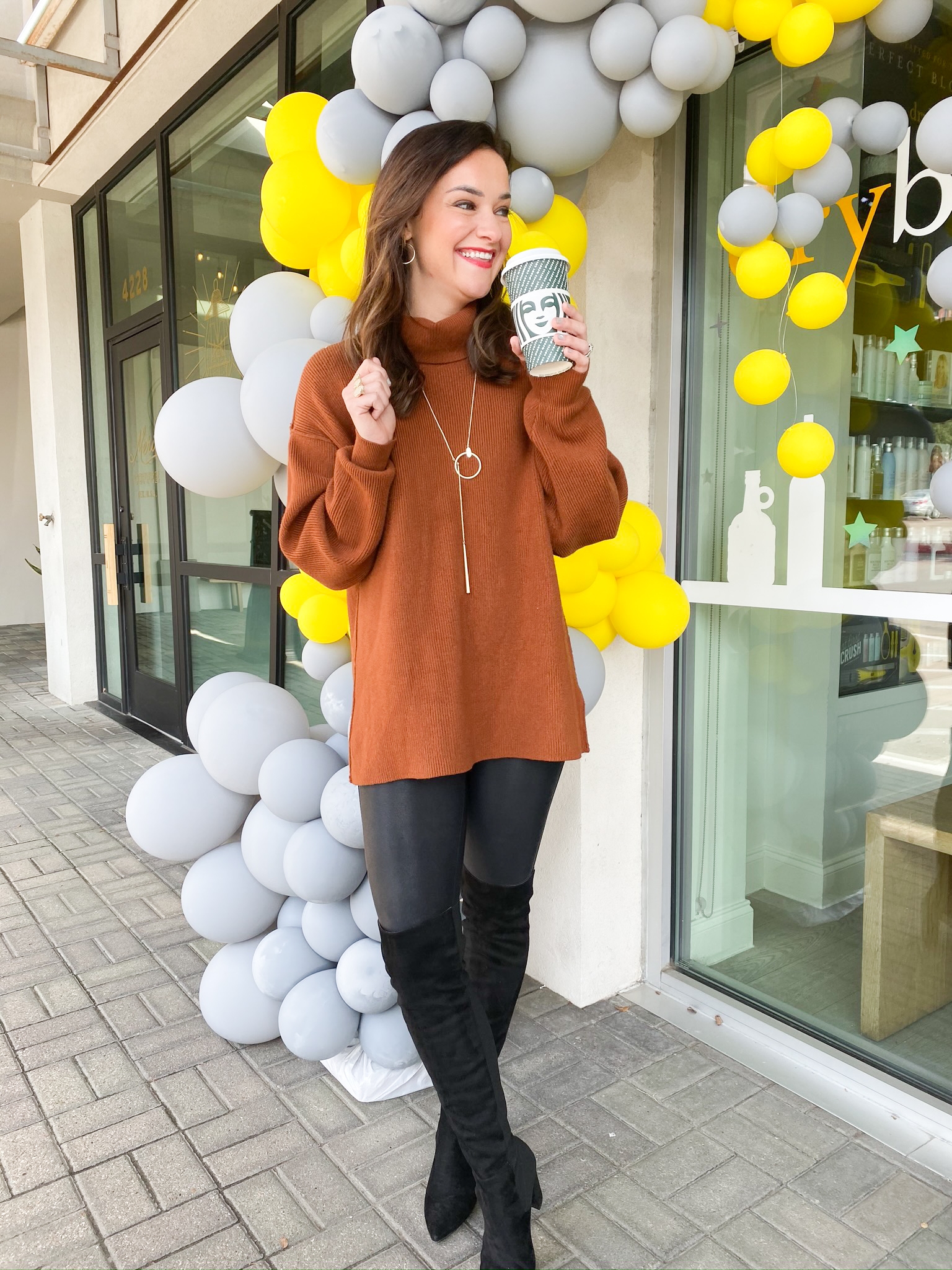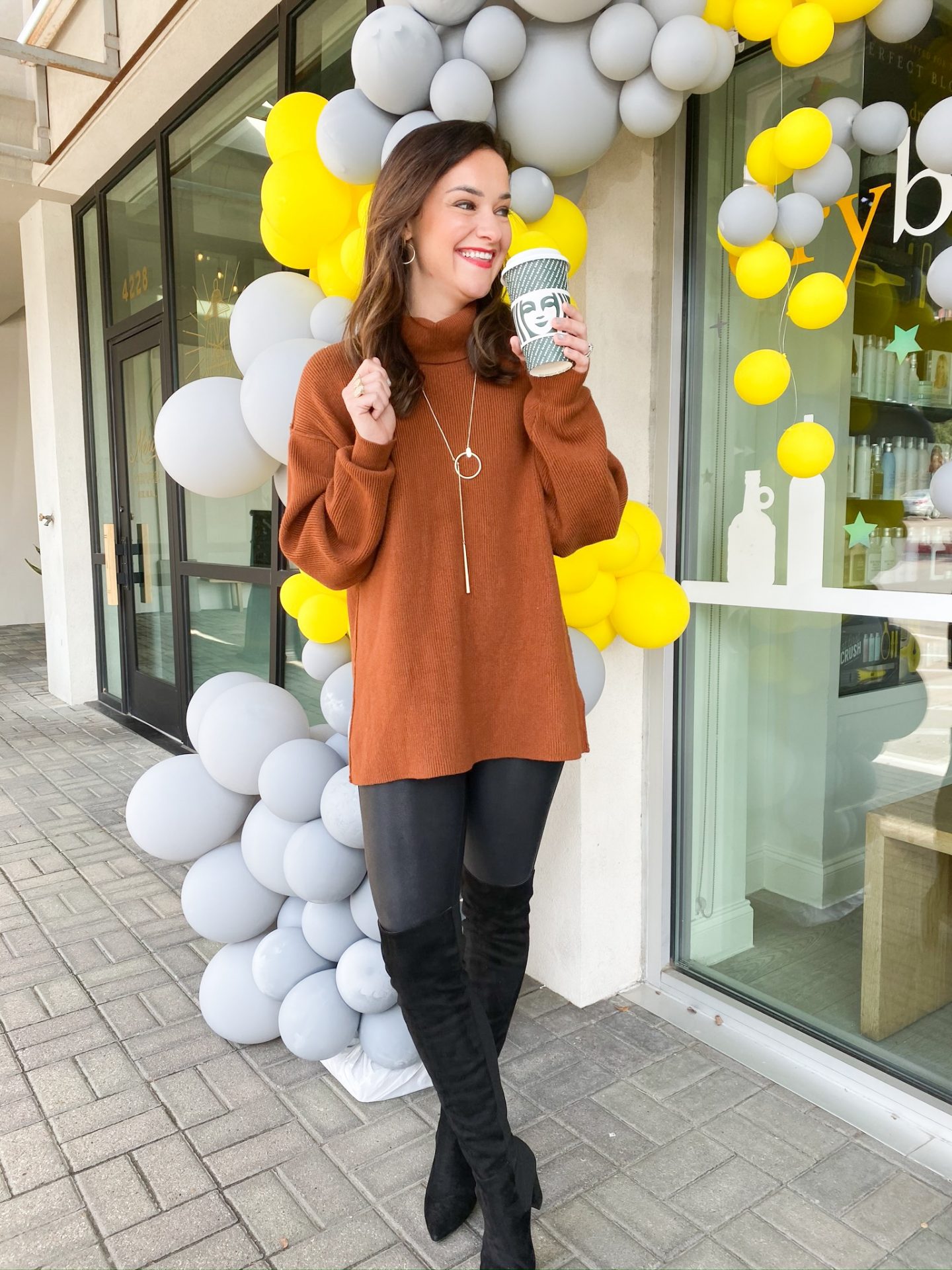 Holiday Honey Hustle Challenge Guidelines
Again, these goals are meant to be doable and flexible with your schedule – especially this week! If you know you have an upcoming Friendsgiving or other holiday party, save your cheat meal!
I know that many of you and your families participate in annual "turkey trots", or you get your cardio rushing around the mall on Black Friday. Let this count as your exercise and feel no guilt about it! We want this week to be a fun one for y'all and so, as I said, get in a holiday workout if you can, follow these guidelines as best as you can and just enjoy yourself!
Drink 8+ Cups Of Water Daily:

I know that some of y'all live for a good daily to-do so you can find my water challenge here with a printable daily water tracker!


Workout 3-5x Per Week:

F

ind 3-5 workouts that you enjoy: walk, run, fitness class, etc.


Complete The Holiday Honey Hustle Daily Challenge 3-5x Per Week:

Scroll down to find these challenges!


Limit To 2 Cheat Meals Per Week:

With all the delicious indulgences the holiday season brings, feel free to treat yourself 1-2 times per week! Otherwise eat CLEAN (think shopping the perimeter of the grocery store eating whole foods like meats and veggies). High protein, low sugar for EVERY single meal (Think all natural foods, paleo-ish, tons of veggies, clean eating)


Fast 16 Consecutive Hours Daily (Optional):

You all know how much I have really thrived while doing intermittent fasting since I've been doing Faster Way to Fat Loss. If you're curious about what Intermittent Fasting is, check out this post where I explain everything!

CLICK HERE TO GO BACK TO WEEK 1
CLICK HERE TO GO BACK TO WEEK 2
CLICK HERE TO GO BACK TO WEEK 3
CLICK HERE TO JUMP AHEAD TO WEEK 5
CLICK HERE TO JUMP AHEAD TO WEEK 6
CLICK HERE TO JUMP AHEAD TO WEEK 7

Holiday Honey Hustle Challenge Group Accountability & Giveaway Information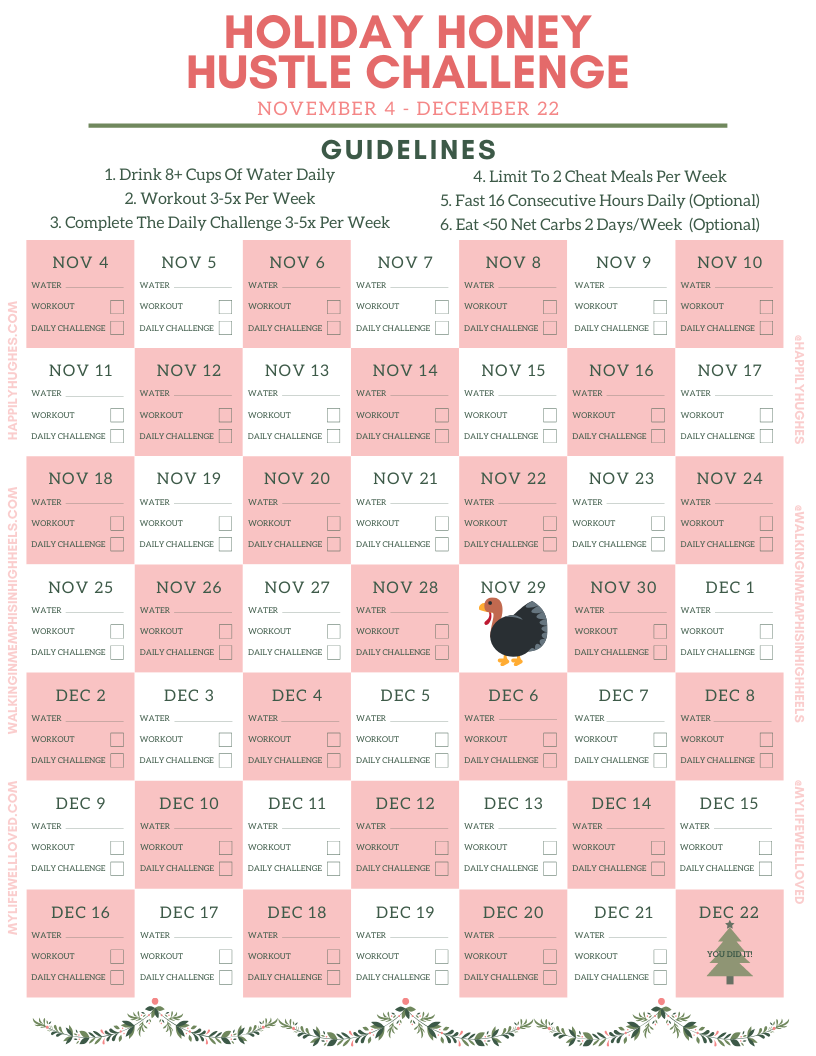 Something I loved about this challenge in years past is the accountability. We created a Facebook group designed to be a source for accountability, discussion, and encouragement! If you haven't joined the group yet, click HERE to join!
As you're participating in the challenge, be sure to tag all of us on social media! You can find Jess at @happilyhughes and you can find Laura at @walkinginmemphisinhighheels. BE SURE you are tagging! We will randomly select a winner from those who are tagging us! Make sure to also use the hashtag #HolidayHoneyHustleChallenge when you share your workout, healthy meal, water intake, or anything else!
SHOP The Best Holiday Drinks At Starbucks Post HERE:

PIN The Best Holiday Drinks At Starbucks Post For Later!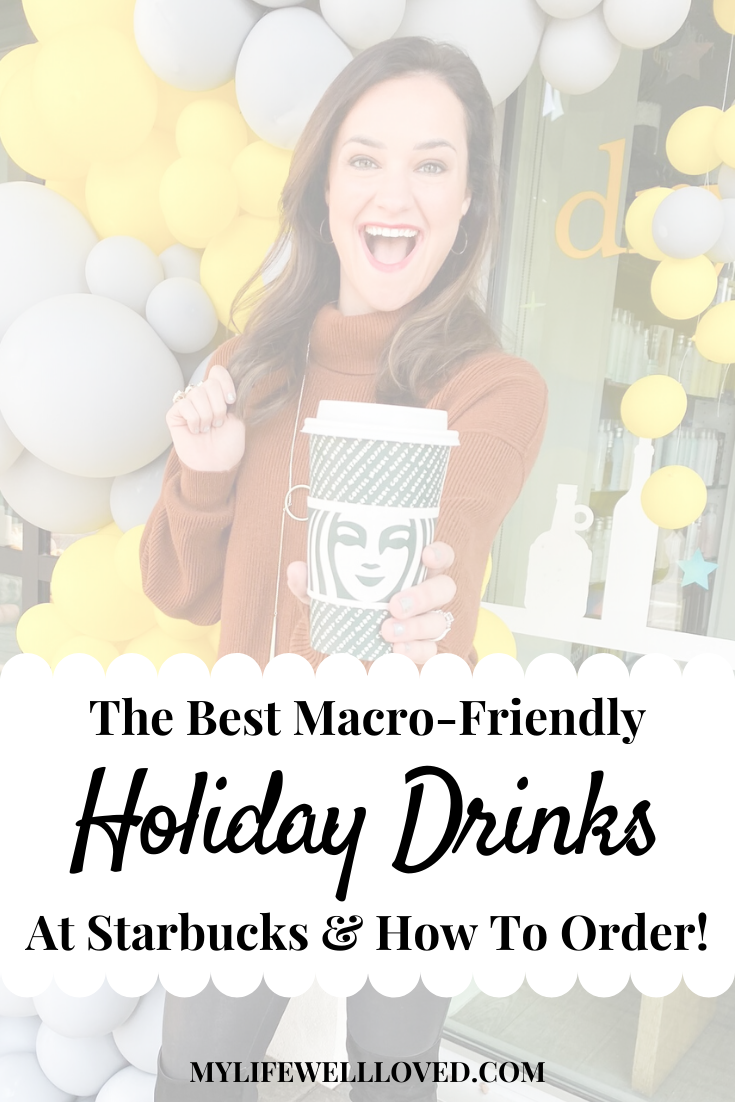 Heather Brown helps busy mamas of young littles who are caught in the hustle to find encouragement in their journey to true health, from the inside out, starting with the heart. Read her journey of learning to live a life well-loved
HERE!