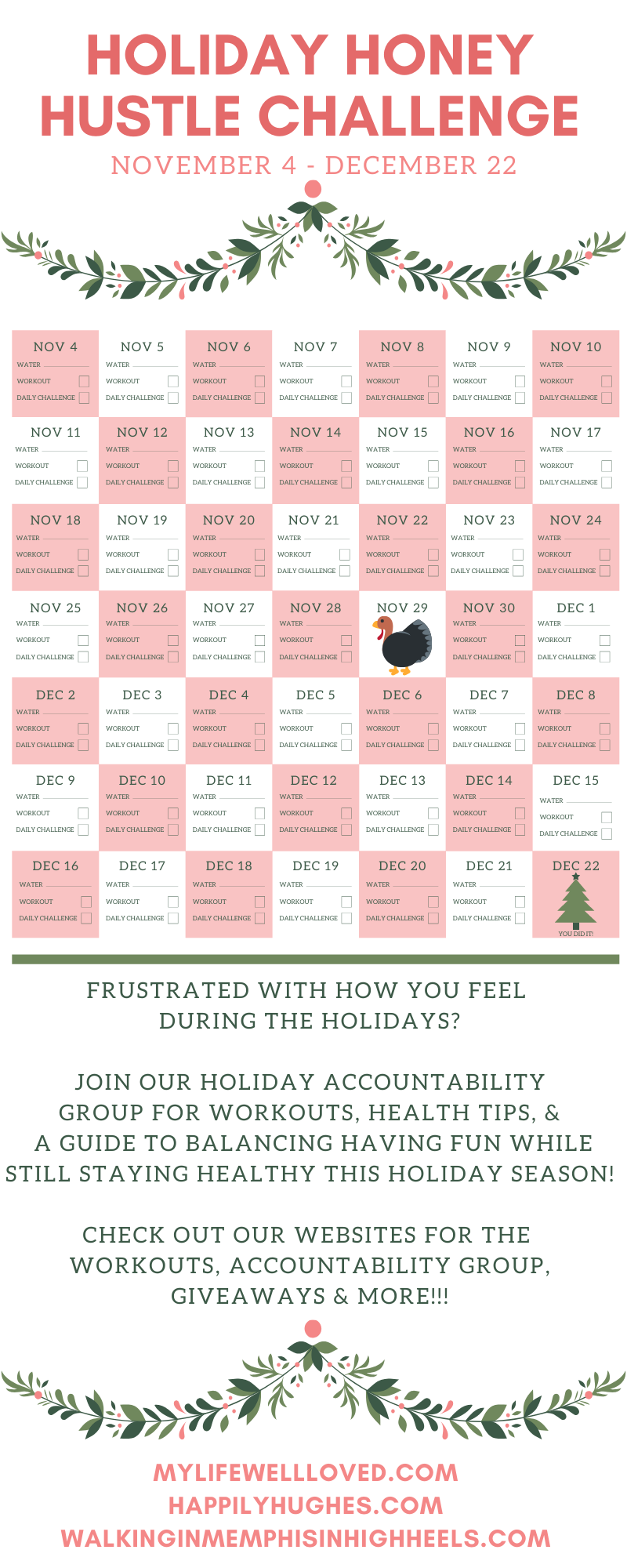 CLICK HERE TO DOWNLOAD THE HOLIDAY WORKOUT PRINTABLE!
Join the Facebook Accountability Group HERE!
Sign up for FWTFL next round 11/11 and for the FIRST TIME EVER Alex McCune is offering a FREE $10 gift card to Starbucks with sign up. They NEVER offer discounts or incentives!!!
Y'all survived the very first week of our Holiday Honey Hustle Challenge! I am so proud of you! How is everyone feeling after the first week? Did you like the daily challenges and getting to see what everyone was sharing?

SHOP Holiday Workout: Holiday Honey Hustle Challenge Week 2 Post HERE: Cozy Plush Top // Leggings // Shoes // Bracelet
I know I personally really enjoyed reading the discussions in our Holiday Honey Hustle Facebook group. Watching all of you amazing women come together to support one another is just so magical. Keep it up, y'all!
If you missed anything from last week, or if you're just joining us now, be sure to head back to the post from week one! Make sure you have a good handle on the goals and what you can expect from this challenge. There is some valuable information over there so definitely check that out if you haven't already!
CLICK HERE TO JUMP TO WEEK 3
CLICK HERE TO JUMP TO WEEK 4!
CLICK HERE TO JUMP TO WEEK 5!
CLICK HERE TO JUMP TO WEEK 6!
CLICK HERE TO JUMP TO WEEK 7!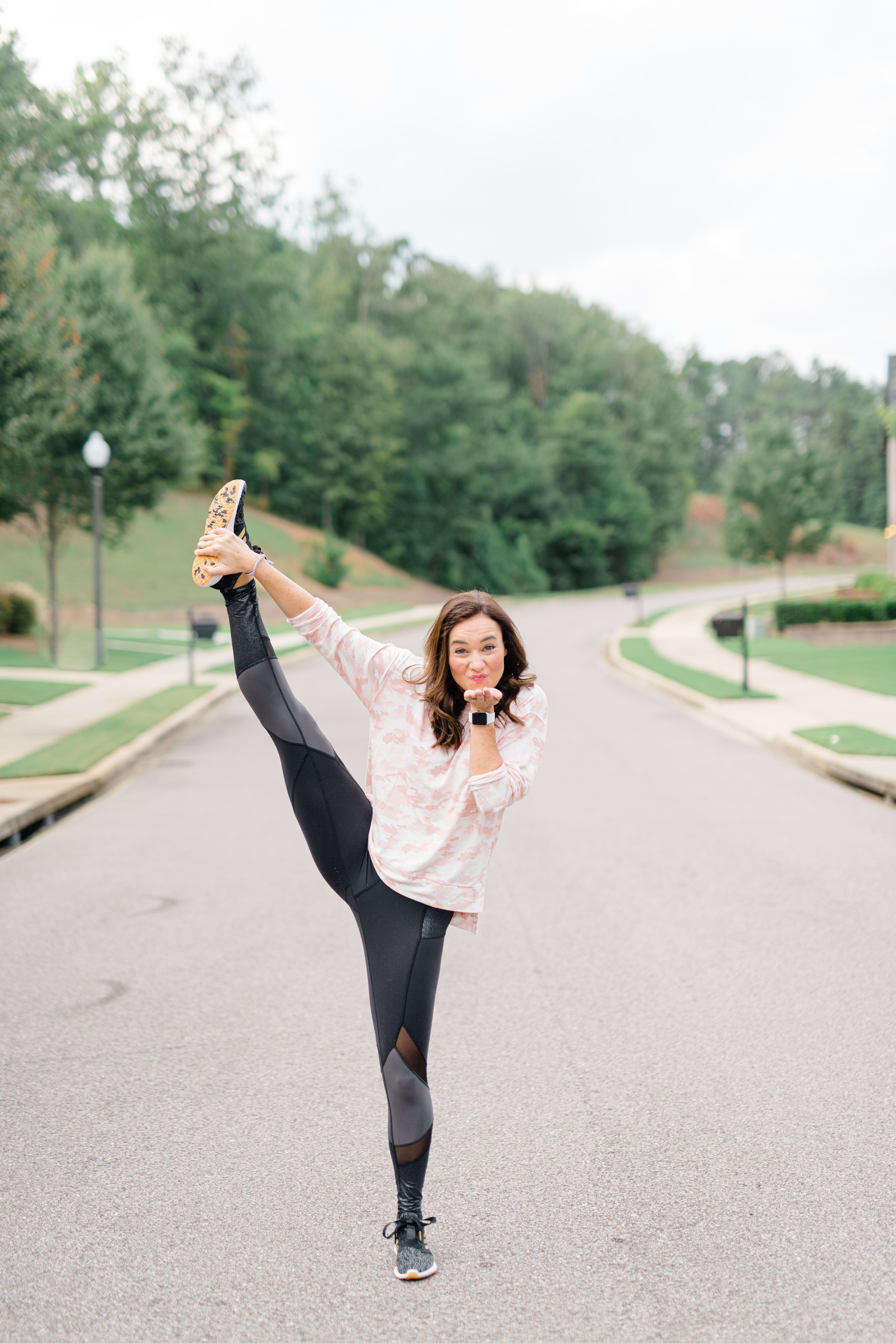 Holiday Workout Week 2 Daily Challenges
I'm really curious to hear what exercises you found last week that you really enjoyed! Did you try something new? Make sure you are sharing in our Facebook group and on Instagram using the tag #HolidayHoneyHustleChallenge.
The Holiday Honey Hustle DAILY CHALLENGE is to be added to the end of your workout each day! Each day of the week, we will have a 30-90 second "finisher" focused on a specific muscle group – arms, booty, core, legs, or upper body.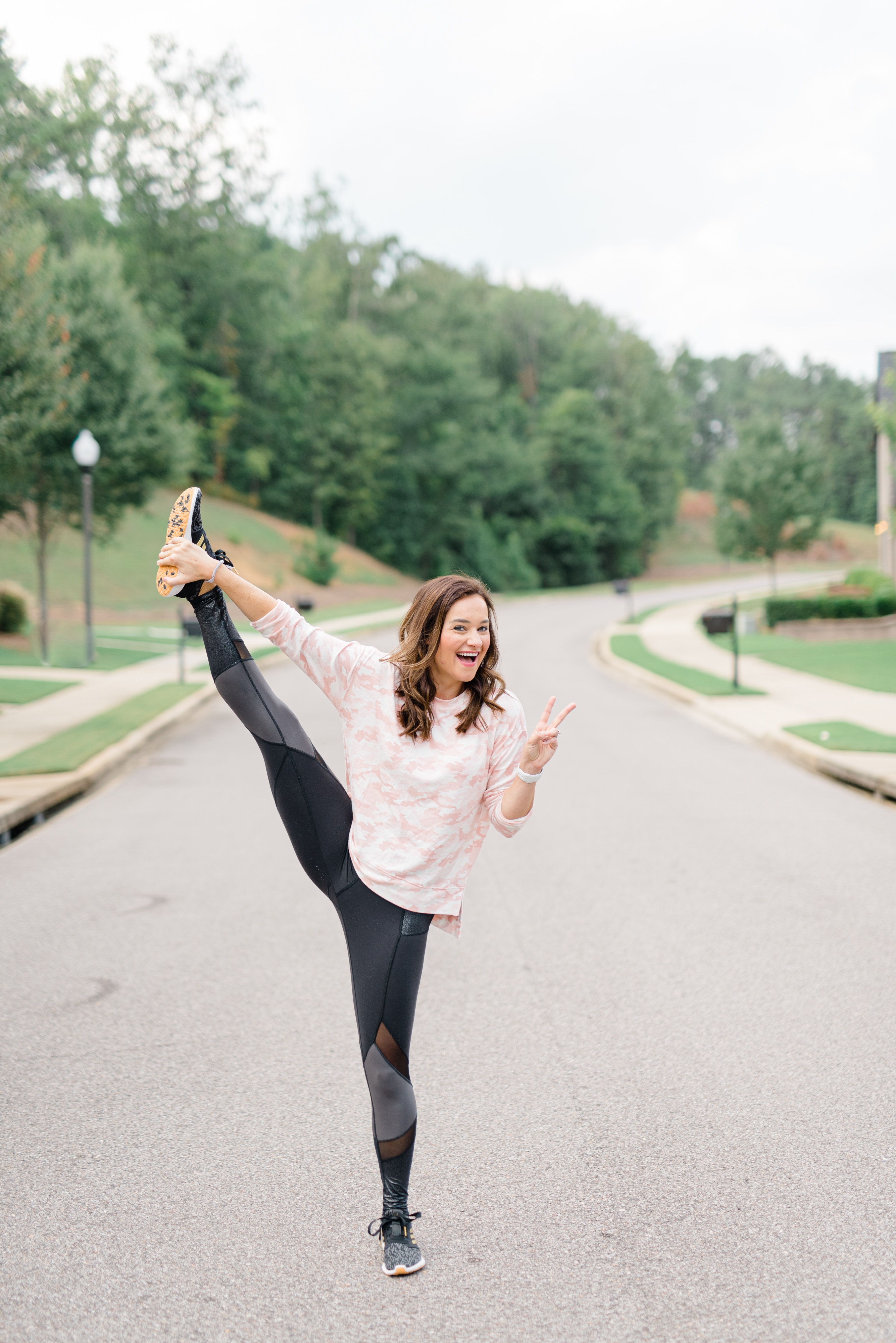 The finishers will start out at 30 seconds for Week 1 and 2. Aim to see how many reps you can do of that particular day's exercise in 30 seconds. By the end of the program, we will be doing 90 second challenges and the goal is to continue gaining strength and stamina each week to do more reps for longer periods of time!
Daily Challenges
MONDAY: 30 seconds burpees (arm)
TUESDAY: 30 seconds glute bridges (booty)
WEDNESDAY: 30 seconds toe touches (core)
THURSDAY: 30 seconds Sumo squats (legs)
FRIDAY: 30 seconds crab walks (upper body)
SHOP The Holiday Workout Post HERE!

Download The Holiday Workout Calendar To Stay On Track!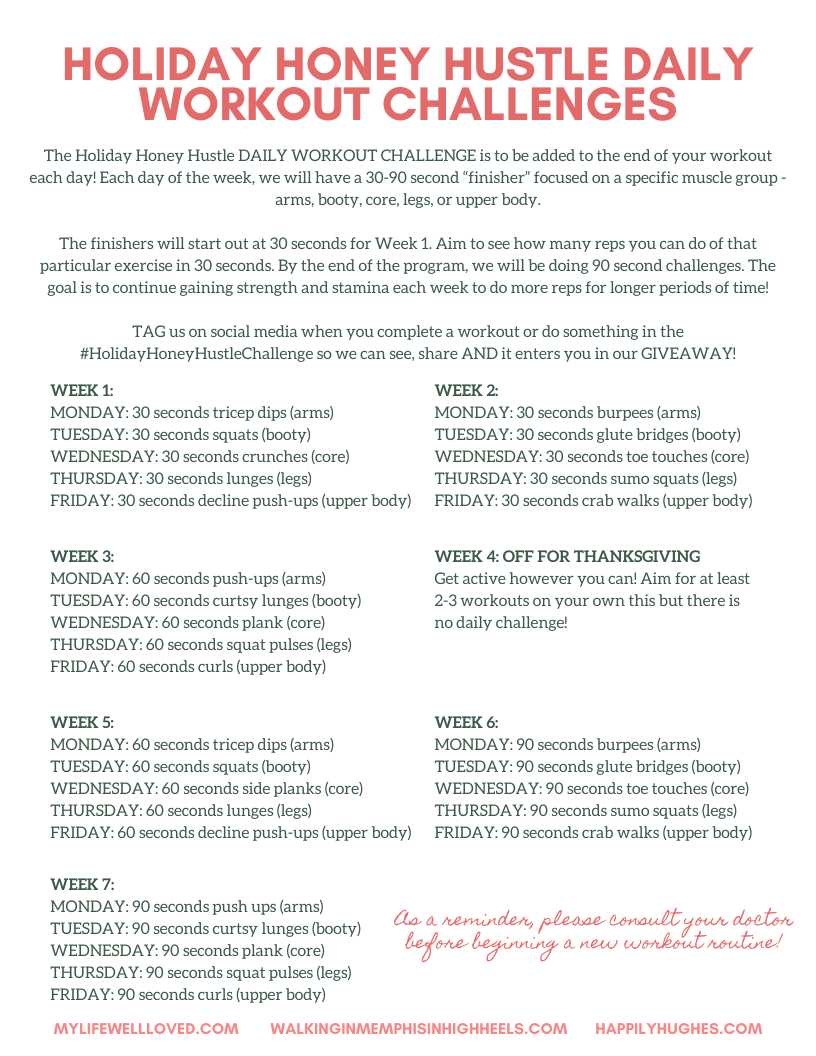 Group Accountability & Giveaway Information
Something I loved about this challenge in years past is the accountability. We created a Facebook group designed to be a source for accountability, discussion, and encouragement! If you haven't joined the group yet, click HERE to join!
As you're participating in the challenge, be sure to tag all of us on social media! You can find Jess at @happilyhughes and you can find Laura at @walkinginmemphisinhighheels. BE SURE you are tagging! We will randomly select a winner from those who are tagging us! Make sure to also use the hashtag #HolidayHoneyHustleChallenge when you share your workout, healthy meal, water intake, or anything else!
PIN The Holiday Honey Hustle Week 2 Post For Later!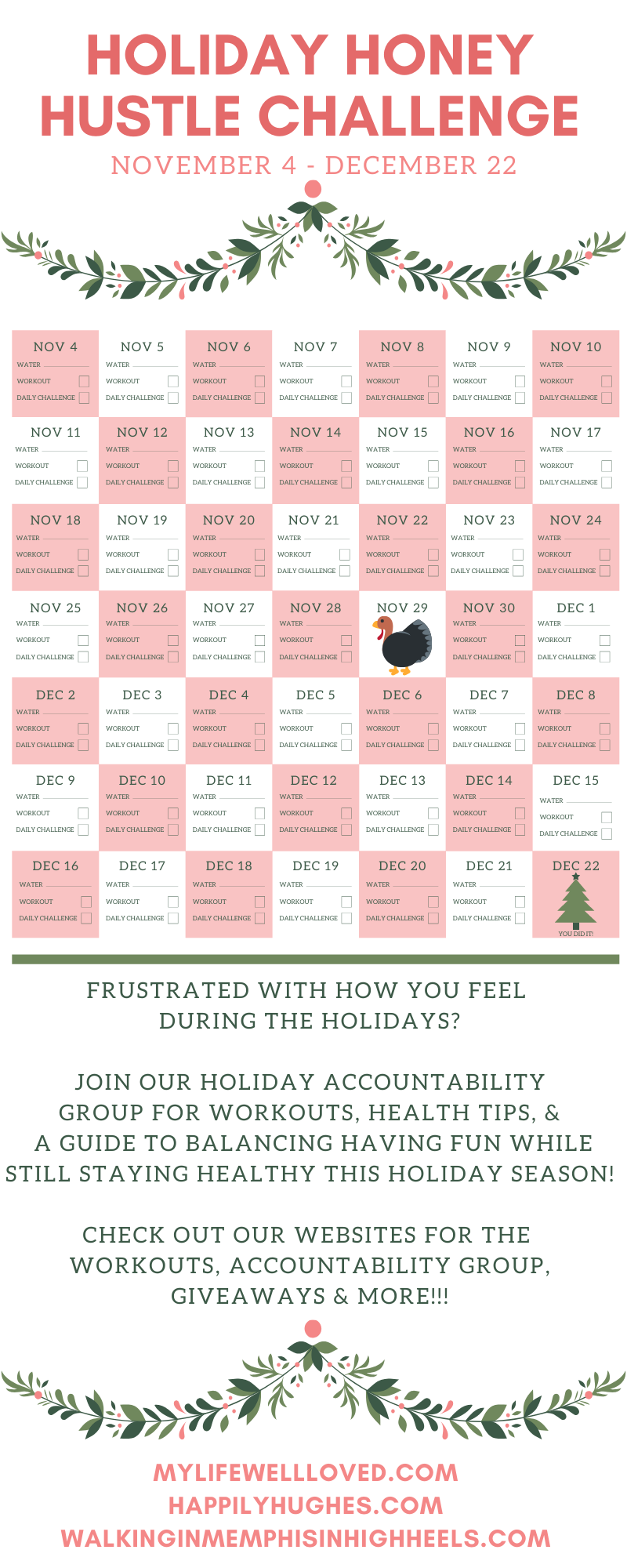 Heather Brown helps busy mamas of young littles who are caught in the hustle to find encouragement in their journey to true health, from the inside out, starting with the heart. Read her journey of learning to live a life well-loved
HERE!