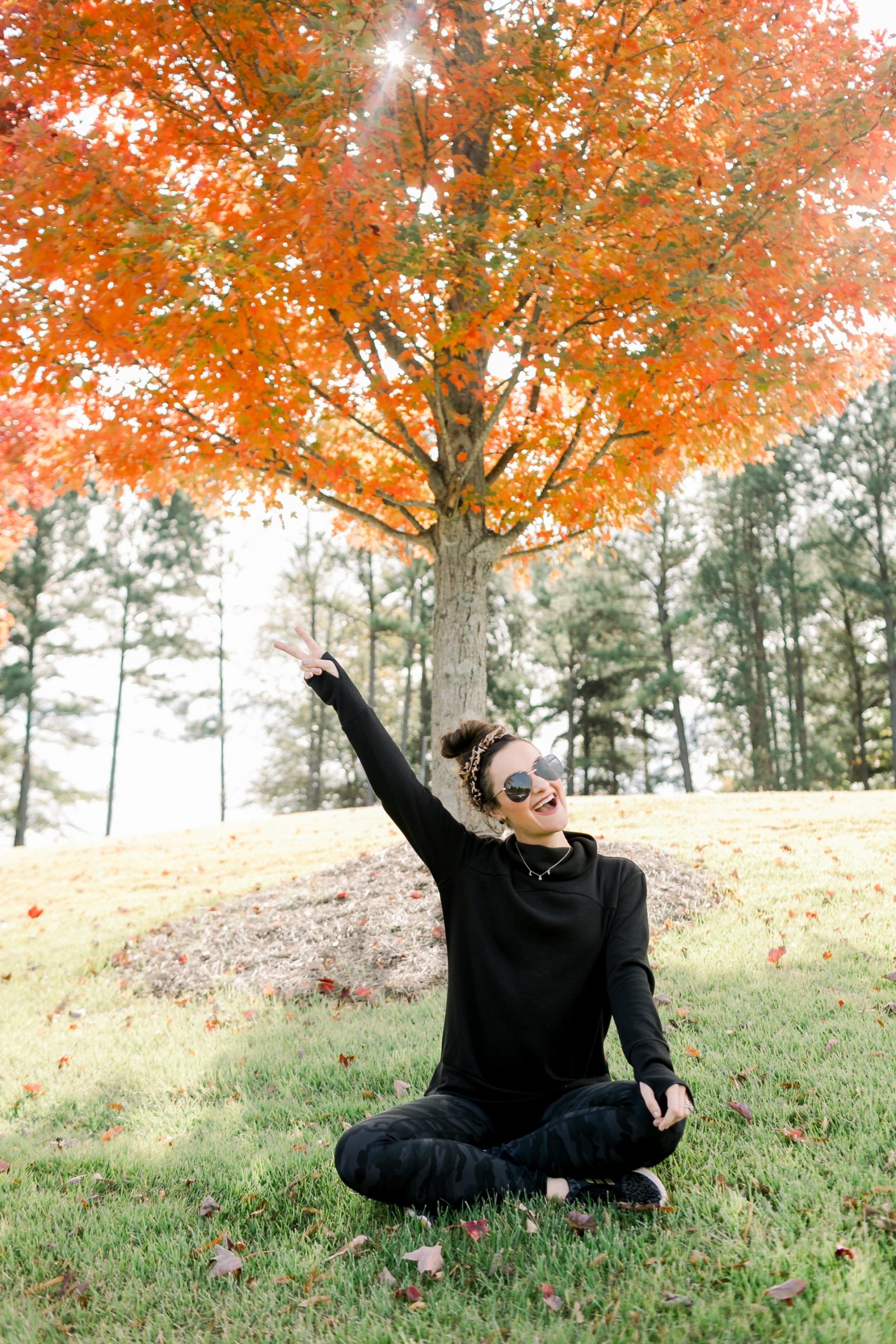 Join the Facebook Accountability Group HERE // If you're just jumping in, be sure to go back and check out Week One , Week Two , Week Three and Week Four // Click here to head to Week Six and Week Seven! // Sign up for FWTFL next round 12/30!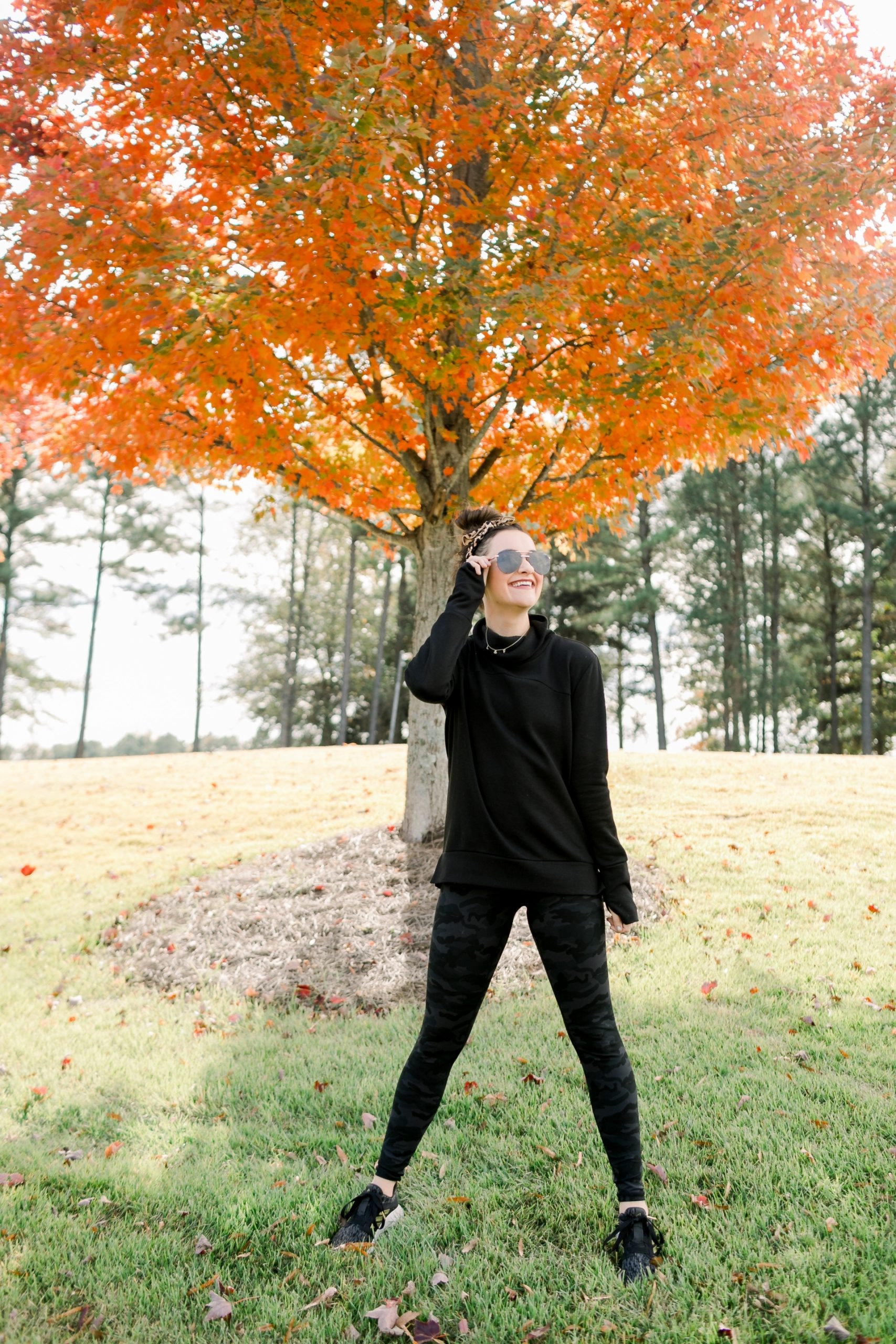 Well, we made it through Thanksgiving and now we are on the home stretch of our Holiday Honey Hustle Challenge! Only 3 more weeks left – let's finish strong ladies! I hope you enjoyed yummy food, treated yourself after 4 weeks of hard work, and maybe got a delicious (healthy/lighter) Starbucks holiday drink from my list of recommendations!
Since Christmas is practically here, I thought it would be fun to share a list of upbeat CHRISTMAS songs for your workouts this week!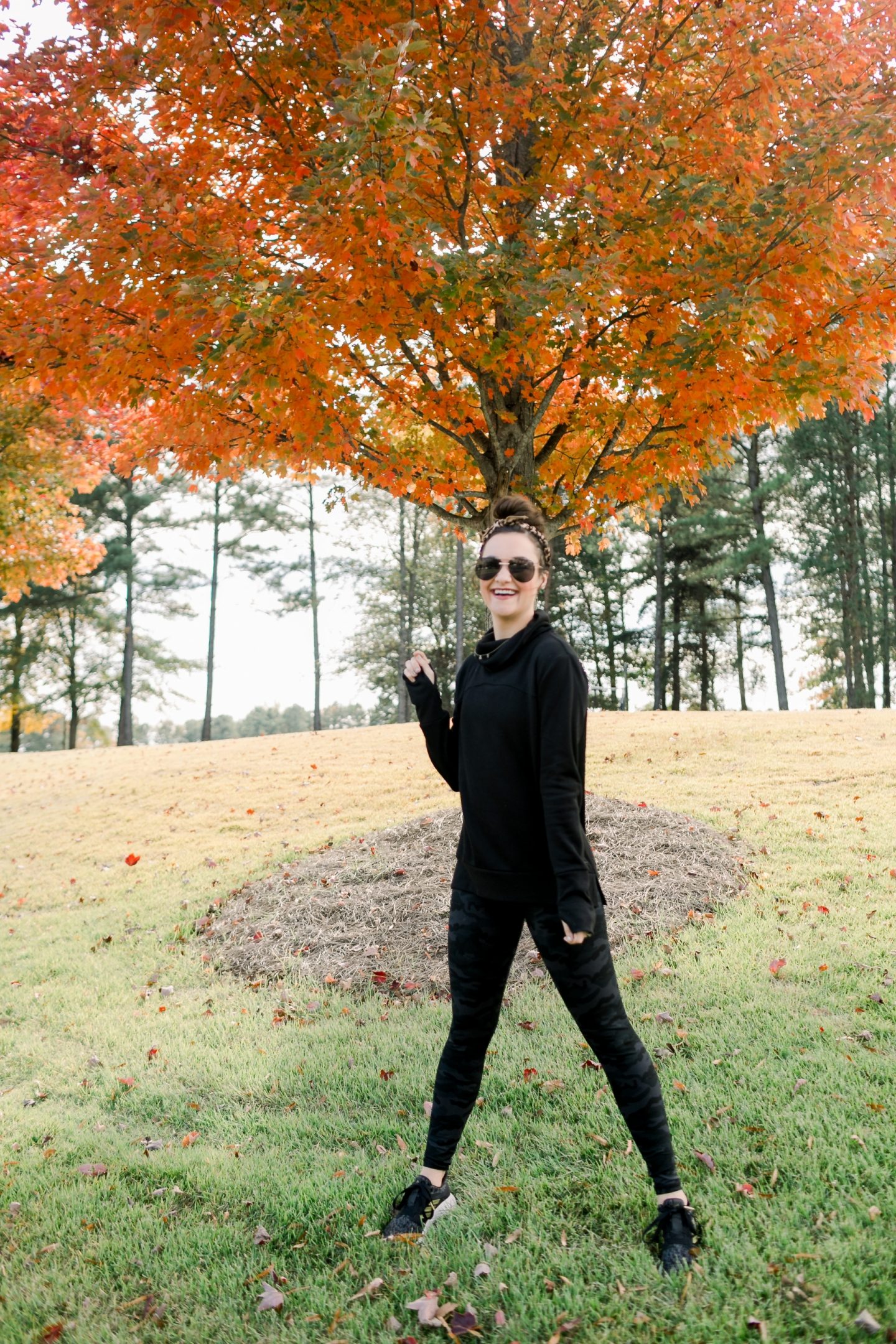 The Best Upbeat Christmas Songs For Your Holiday Workout
For me, a good workout playlist is totally essential for getting my sweat on! I have my everyday workout playlist but during this season, I think it's really fun to change things up and get my sweat on while listening to some really catchy, upbeat holiday songs while I'm working out!
That's why I've created one for y'all that I know you're going to go crazy over! It has a really great mix of old and new holiday songs – and overall, the best upbeat songs for working out!
Your Holiday Honey Hustle Challenge Workouts This Week
The Holiday Honey Hustle DAILY CHALLENGE is to be added to the end of your workout each day! Each day of the week, we will have a 30-90 second "finisher" focused on a specific muscle group – arms, booty, core, legs, or upper body.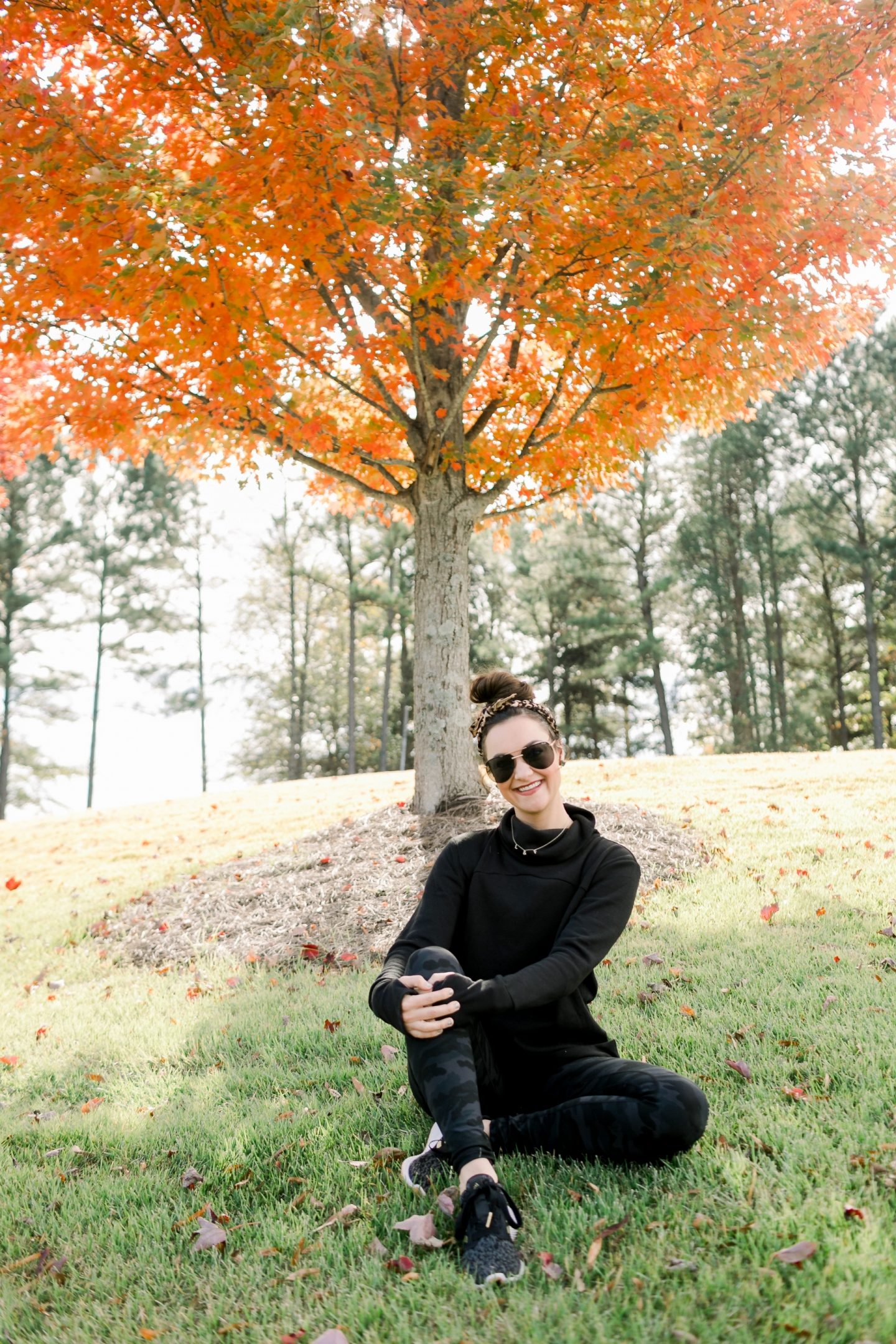 This is our last week doing 60 second finishers and next week we will start doing 90 seconds! Just remember the goal is to continue gaining strength and stamina each week to do more reps for longer periods of time!
MONDAY: 60 Second Tricep Dips

TUESDAY: 60 Seconds Curtsy Lunges

WEDNESDAY: 60 Seconds Plank

THURSDAY: 60 Second Squat Pulses

FRIDAY: 60 Second Curls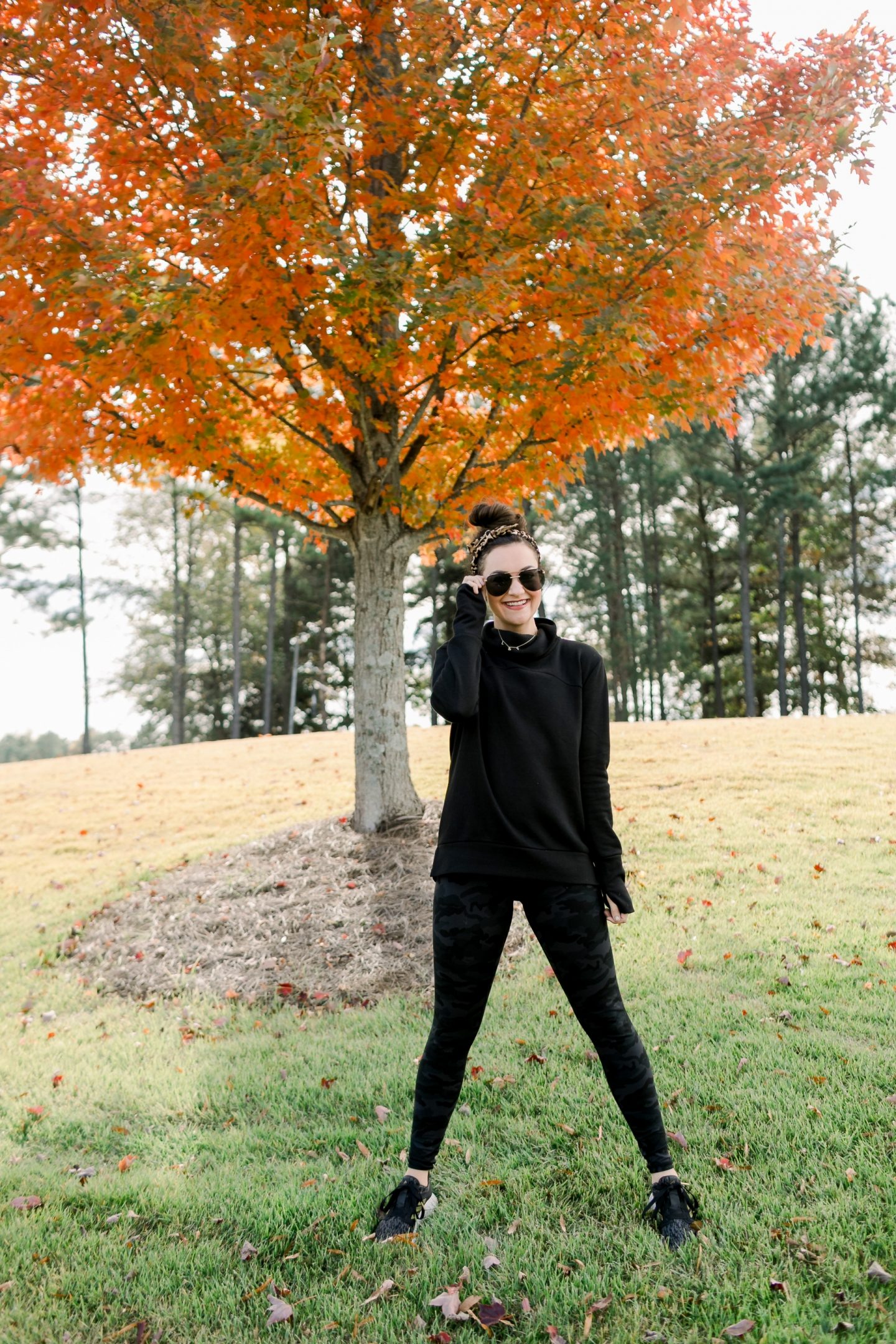 Group Accountability & Giveaway Information
Something I loved about this challenge in years past is the accountability. We created a Facebook group designed to be a source for accountability, discussion, and encouragement! If you haven't joined the group yet, click HERE to join!
As you're participating in the challenge, be sure to tag all of us on social media! You can find Jess at @happilyhughes and you can find Laura at @walkinginmemphisinhighheels. BE SURE you are tagging! We will randomly select a winner from those who are tagging us! Make sure to also use the hashtag #HolidayHoneyHustleChallenge when you share your workout, healthy meal, water intake, or anything else!
SHOP The Upbeat Christmas Songs Post HERE:

PIN The Upbeat Christmas Songs Post For Later!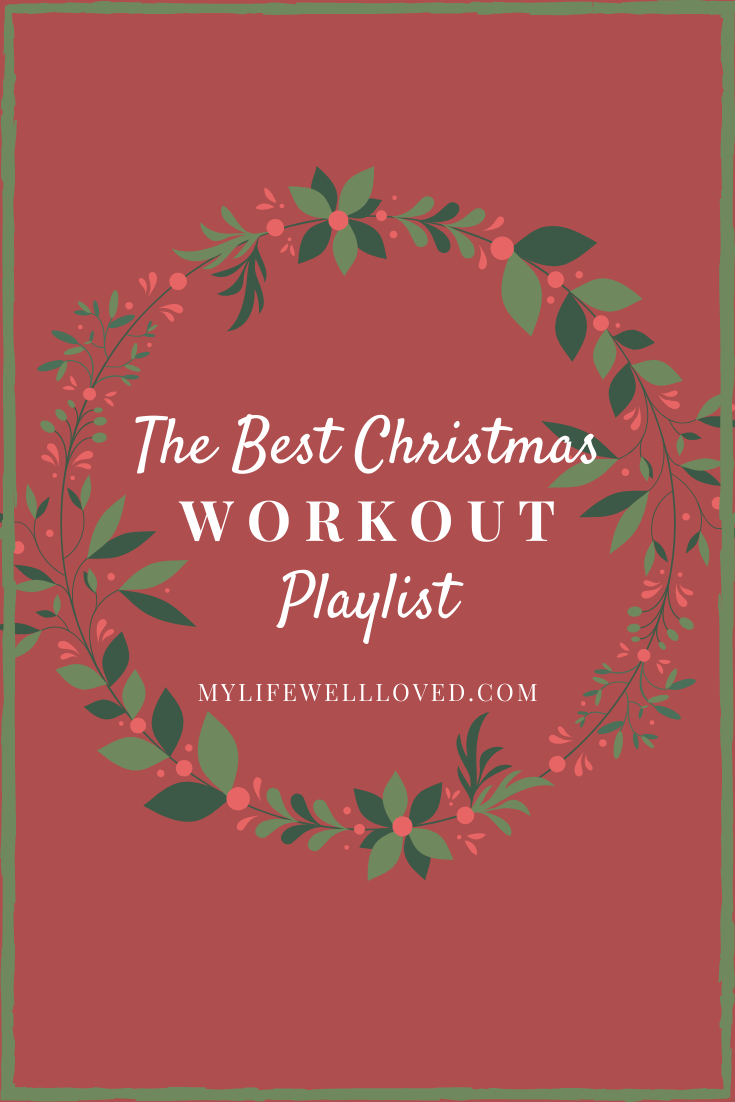 Heather Brown helps busy mamas of young littles who are caught in the hustle to find encouragement in their journey to true health, from the inside out, starting with the heart. Read her journey of learning to live a life well-loved
HERE!