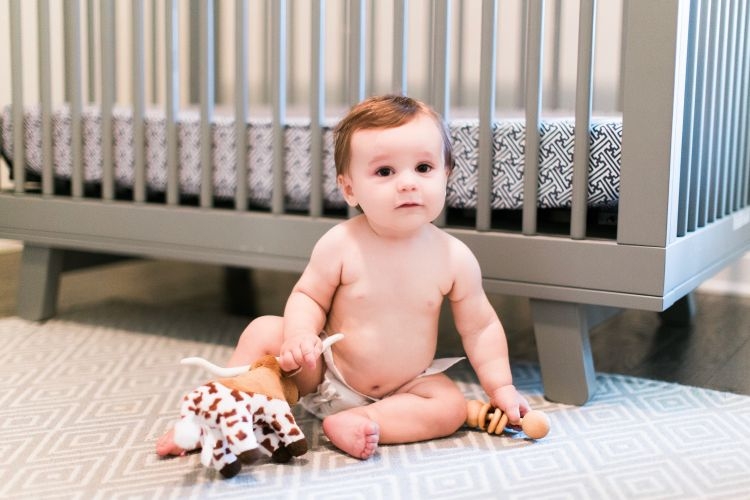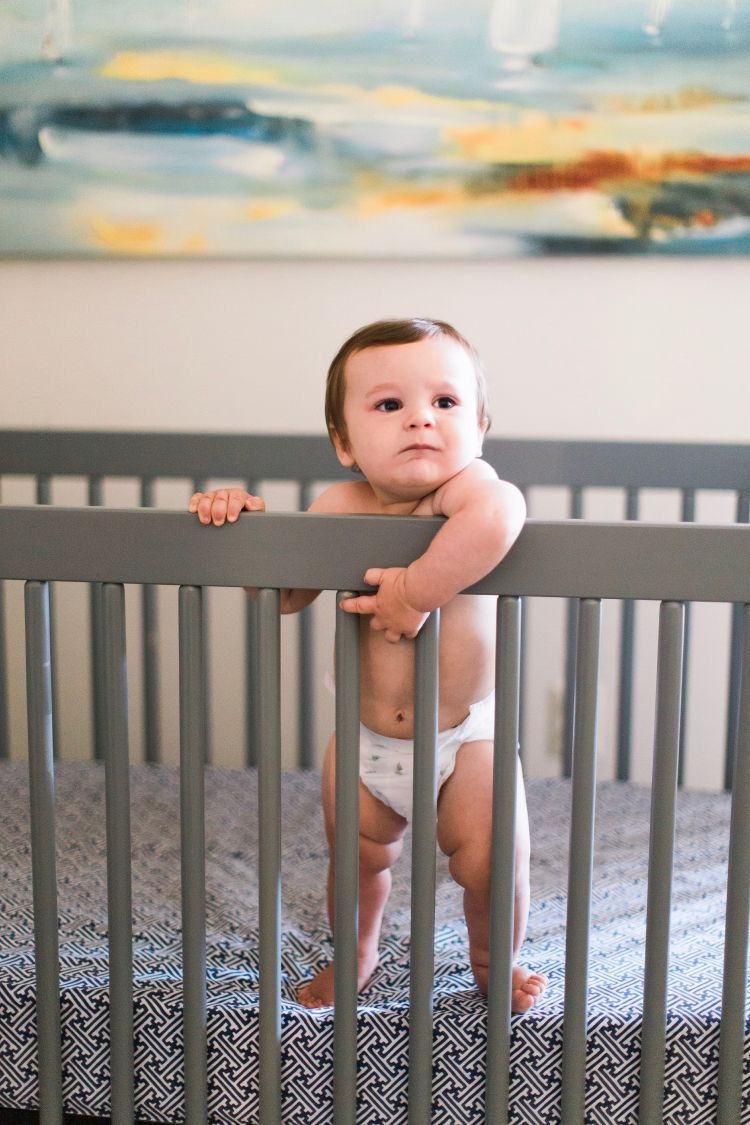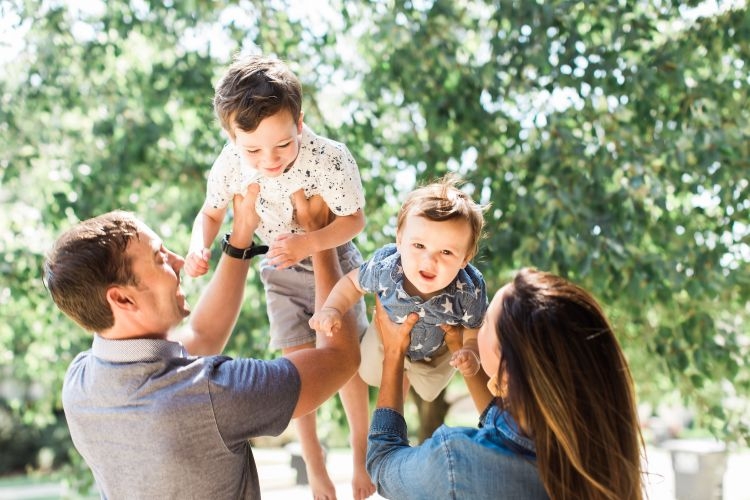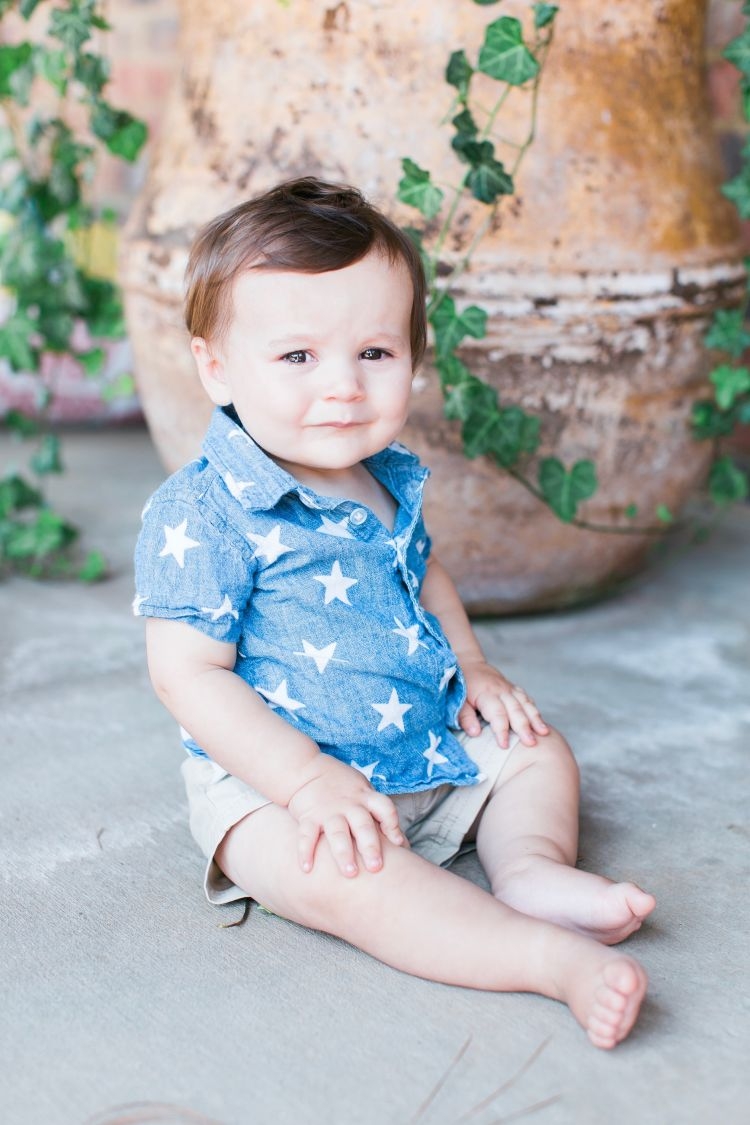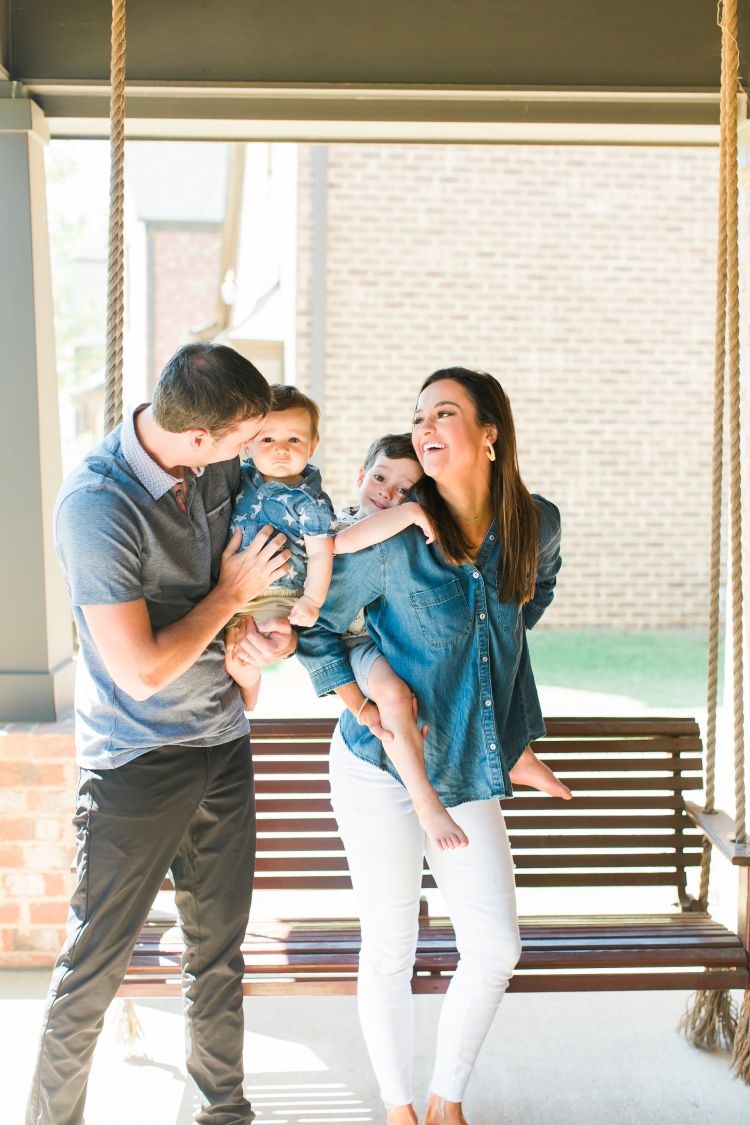 SHOP The Letter To My One Year Old Photos: Finn's Crib //Similar Nursery Glider // Liverpool Denim Collared Shirt // Spanx White Denim // Amazon Earrings // Leyton's Rockets of Awesome Shirt // Finn's Carter's Onesie // Finn's Star Shirt (similar) //Eric's Lululemon Pants // Eric's Nordstrom Shirt
Photos by Magen Davis Photography
Dear Baby Finn,
I can't believe the day I have to write this letter is here. Have to/get to….I can't decide which one to say to be honest with you. I get to write it to you because you are growing and healthy and for that I am incredibly grateful. I have to write this letter because somehow this sweet first year has already flown by me with the cruel speed that only the first year after a baby can bring.
You have been an overwhelming blessing and JOY to us this year. Since the day you were born, I quickly learned how my heart found a place to fit you in it…despite how worried about that I was before you were out of my belly.
Every morning, I get to come in and quietly hold you in your rocking chair and nurse you. In those still moments (other than you grabbing my fingers or reaching for my hair) I get to just be with you my little Finnster and I'll forever treasure memories of the moments that are just me and you whether it be nursing or laying on the ground taking videos laughing.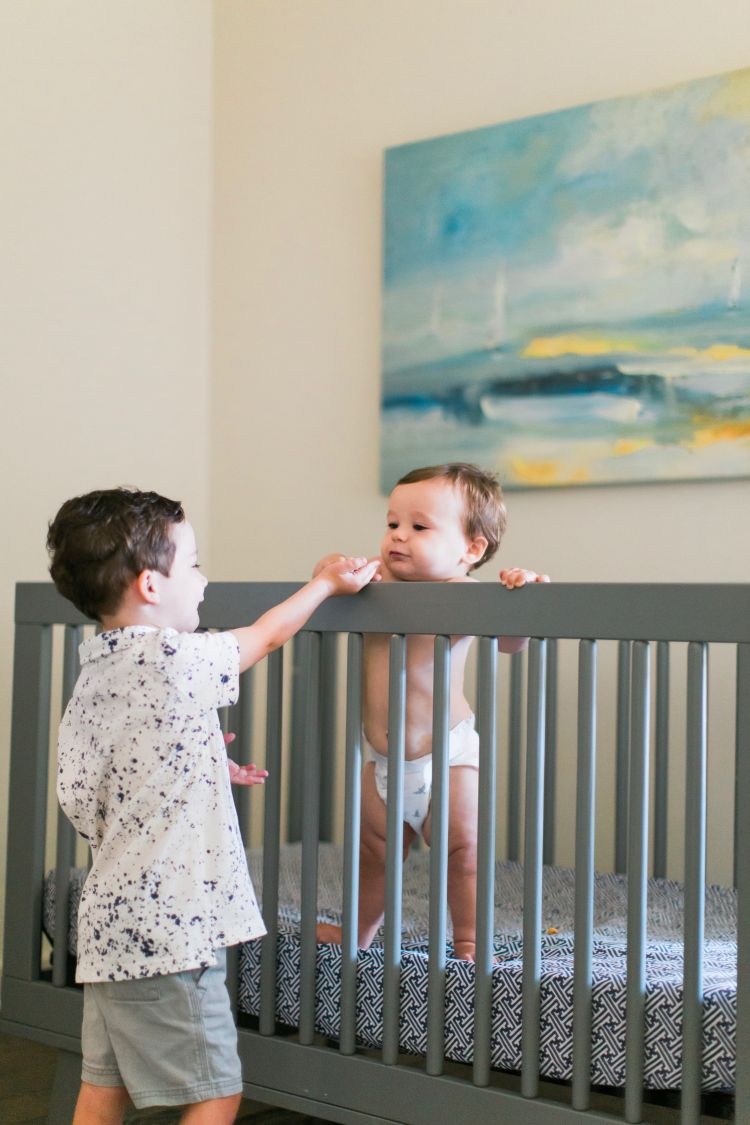 Waking you up with your baby bedhead, and sleepy thumb sucks are super sweet. Your brother can't wait to rush in and "see if you're asleep," turn off your sound machine and help me get you up. Leyton loves it when I let him crawl in the crib with you and "wrestle" and jump! You can't wait for me to pick you up and let you start reaching for my hair, my earrings, my mouth and anything else you can grab for!
Some of my favorite moments from the time you were first born to now are watching you fall asleep on me or waking you up. The way you stretch and reached out of your swaddle, yawn and rub those sleepy eyes are enough to make my mama heart swell. I will always be here for you, my love. To watch you. To cheer you on. To love you and encourage you.
The nights that you would fall asleep on my chest in those first few months were precious…parted lips, long black lashes gently cascadin over your closed eyes, your little newborn baby smell, the softest skin and your jet black hair are enough to make me swoon.
My heart just swells up every time I pick you up my little rolly one…or when you scream out at me for more food (you can be quite demanding 😉 ) or when you crawl over to me, pop up on your knees and start to crawl up my leg wanting to be held.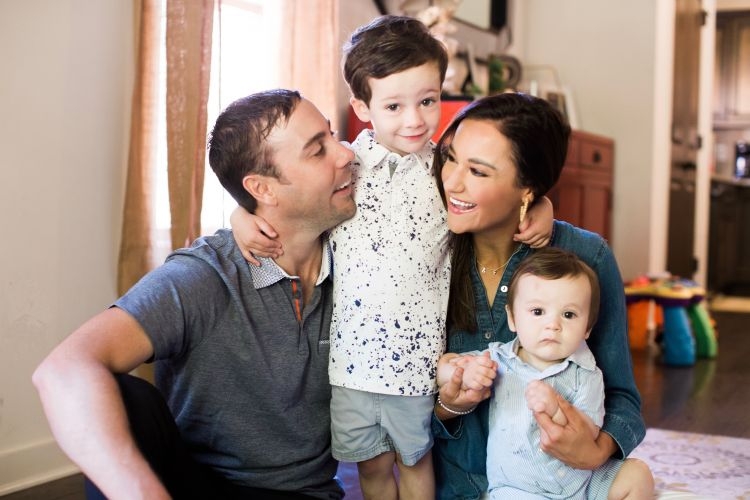 How do I even begin to process that you are one? 12 months? A full year of being here on this earth with us.
Finny Finnster, I've had one year of feeding your voracious appetite. One year of hand slaps on the table or slamming your hands together instead of fingers for more. One year of diaper changes. One year of breastfeeding. One year of getting to know you, your likes, your dislikes, and what makes you giggle or grunt. One year of watching brotherly hugs (and jealousy already). One year of pulling Leyton's hair (which he loves and encouraged first). One year of pinching your rolls. One year of stroking your nose. One year of smelling your scent. One year of my heart moving to a new beat that holds both you and Leyton there. One year of laughter at your giggles, fussing with that single curl that popped up in the back of your head, and so much more.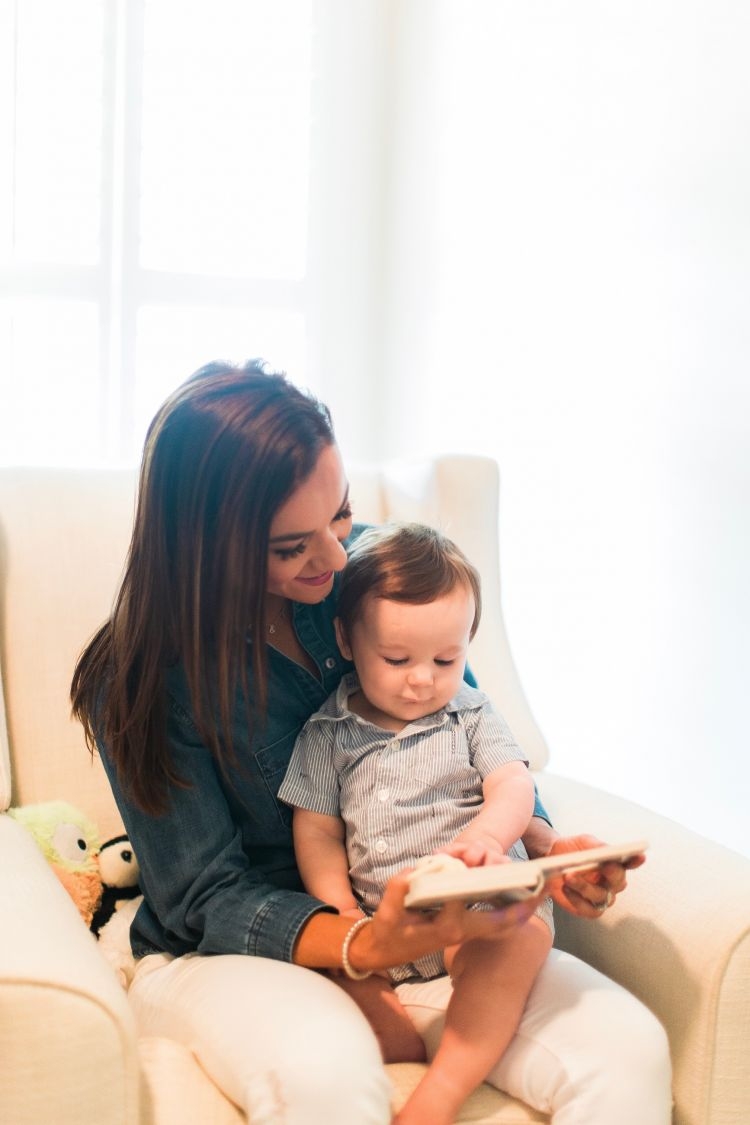 Even on Leyton's fill in the blank Mother's Day card to me, it says, "My mom laughs when… and he filled in "at Baby Finn." Thanks for bringing the belly laughs even more frequently Finny Finnster. We love you and we are grateful for the gift of your presence in our home and in our hearts. I can't wait to see what this next year brings for you, big boy!
I pray that your heart will become brave, kind, fun-loving and God-honoring. I pray that you come to know the Lord and His everlasting love for you. I pray that you will know how much we love you and feel treasured. Our love for you is boundless, Finny Finnster, and I want you to know the Lord's love for you is 10,000 times that. You are perfect in His image, my sweet baby boy. I love you to the moon and back.
xoxo,
Mommy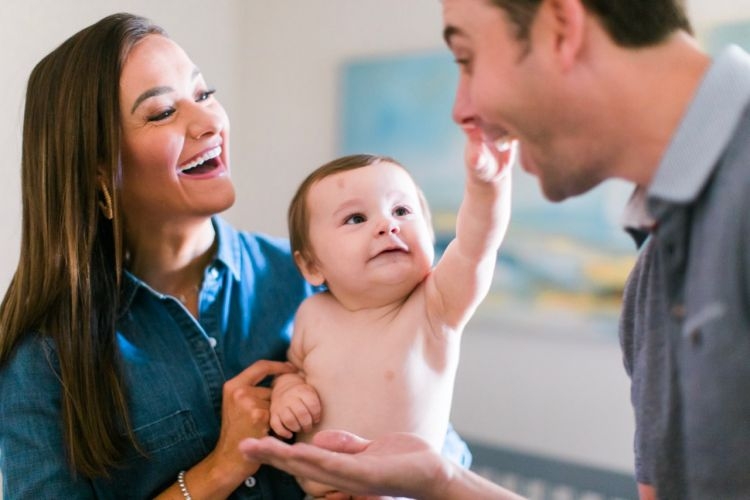 Baby Finn's First Year Video:
Cue the tears for mama!
A Round Up Of Finn's First Year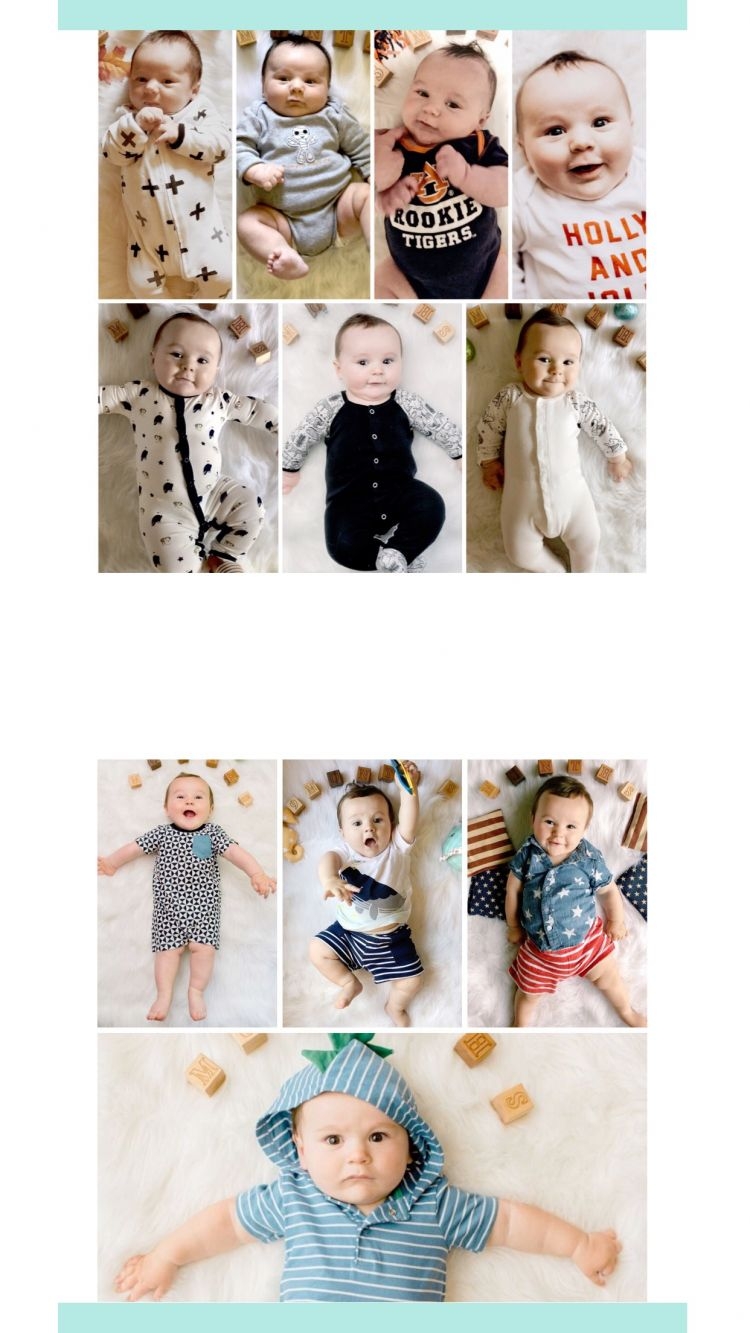 GIVEAWAY
In honor of Finn's 1st Birthday, I have rounded up a few of our favorite brands to host a giveaway! You can see everything included below or by clicking the links: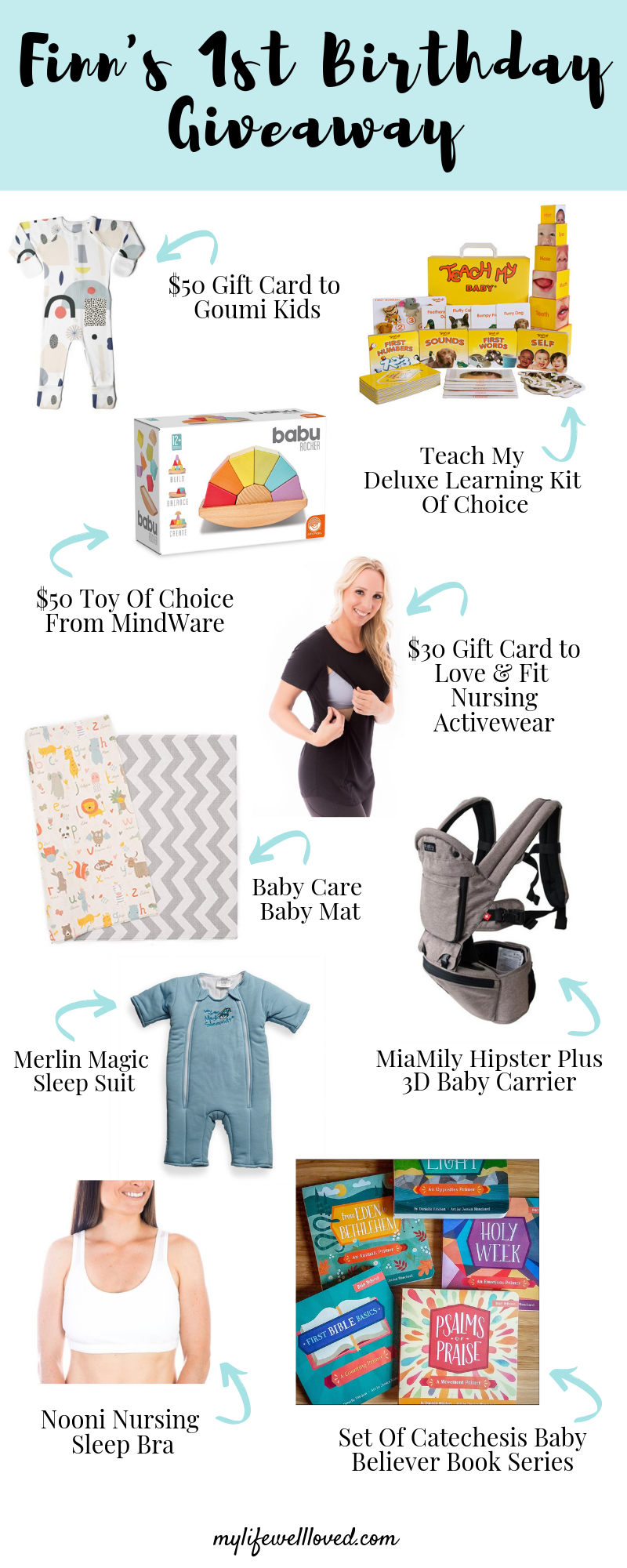 ENTER THE GIVEAWAY HERE:
SHOP The Letter To My One Year Old Post HERE:

PIN the Letter To My One Year Old Post for Later!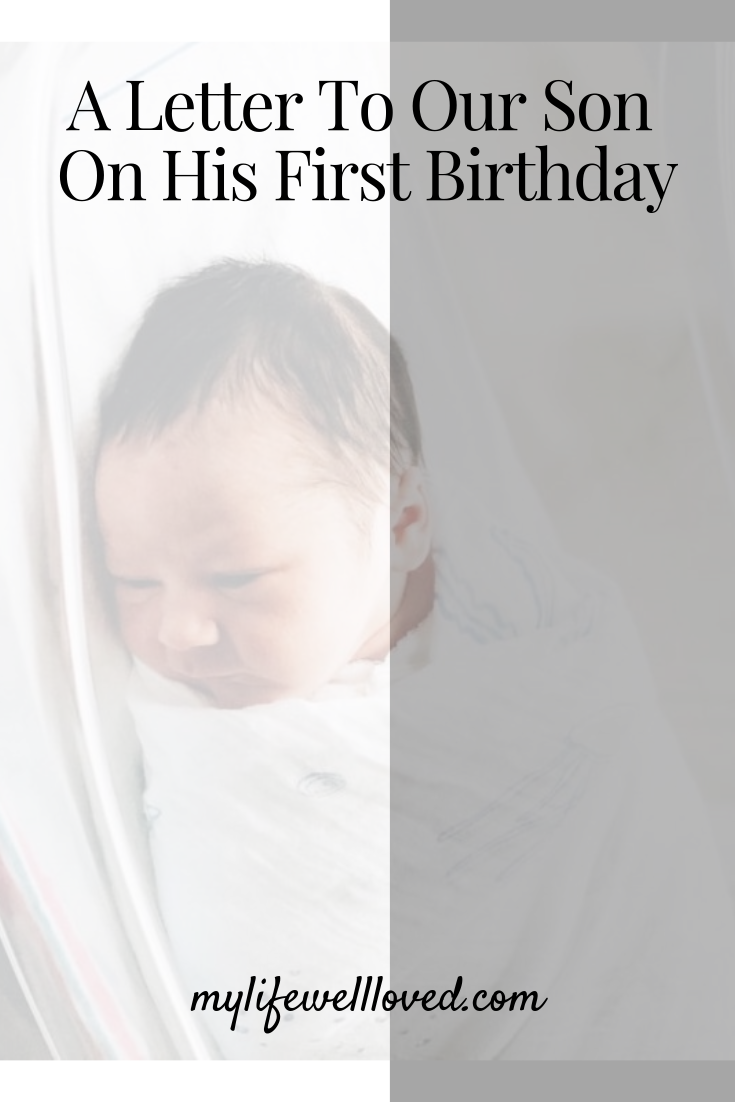 Heather Brown helps busy mamas of young littles who are caught in the hustle to find encouragement in their journey to true health, from the inside out, starting with the heart. Read her journey of learning to live a life well-loved
HERE!