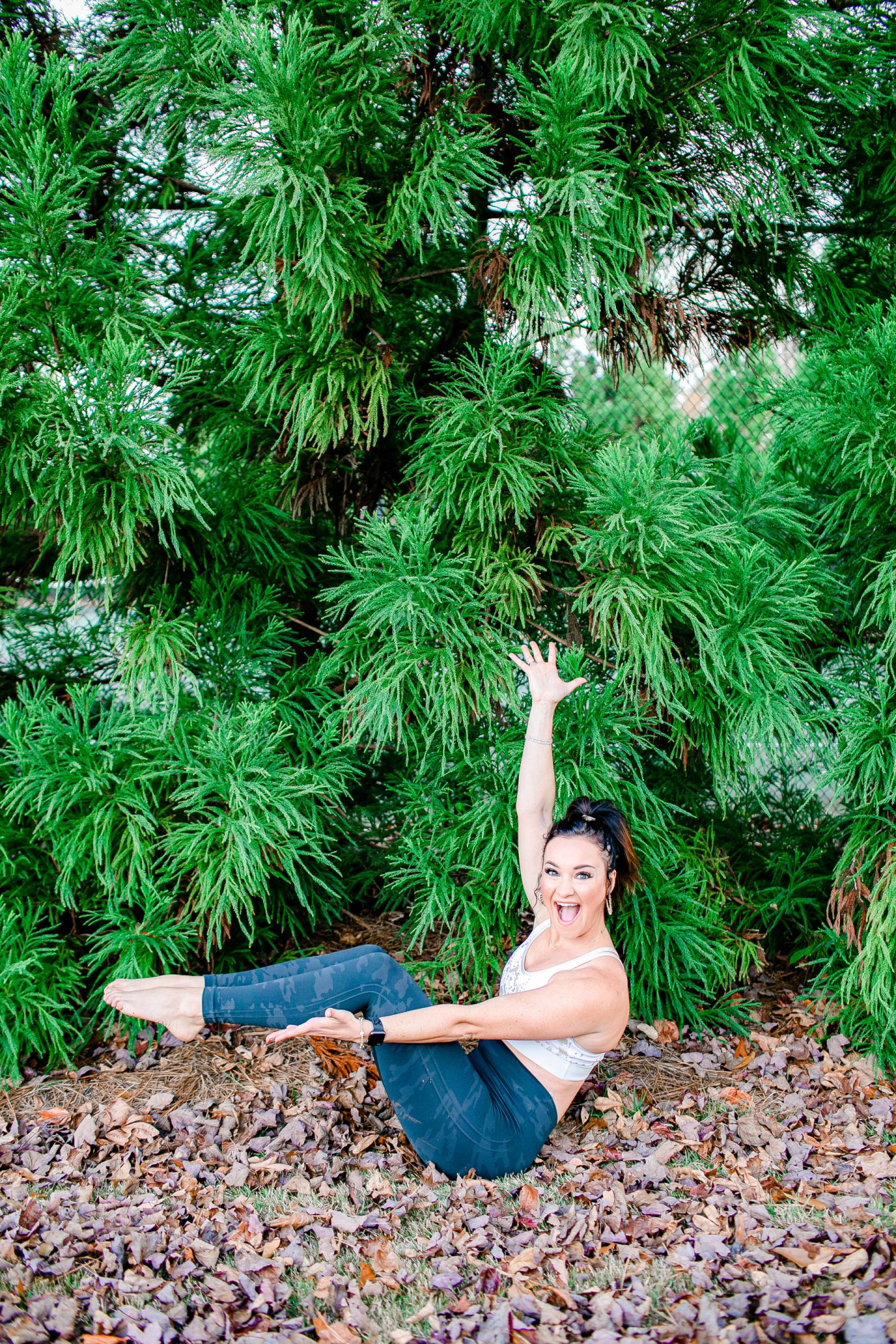 Keep scrolling for my best health hacks below! Shop the essentials I love for living a healthy lifestyle here: Under Desk Elliptical I Use To Keep My Heart Rate Up When Working From My Desk HERE // Leggings // Sports Bra // Hair Ties // Apple Watch Band
Photos by: Mary Kate Steele
Did y'all know that May is National Women's Health Month? It should come as no surprise that I would be paying homage to this! I talk SO much about physical and mental wellness. The fact that there is an entire month dedicated, not only to just health, but WOMEN'S health… that's huge!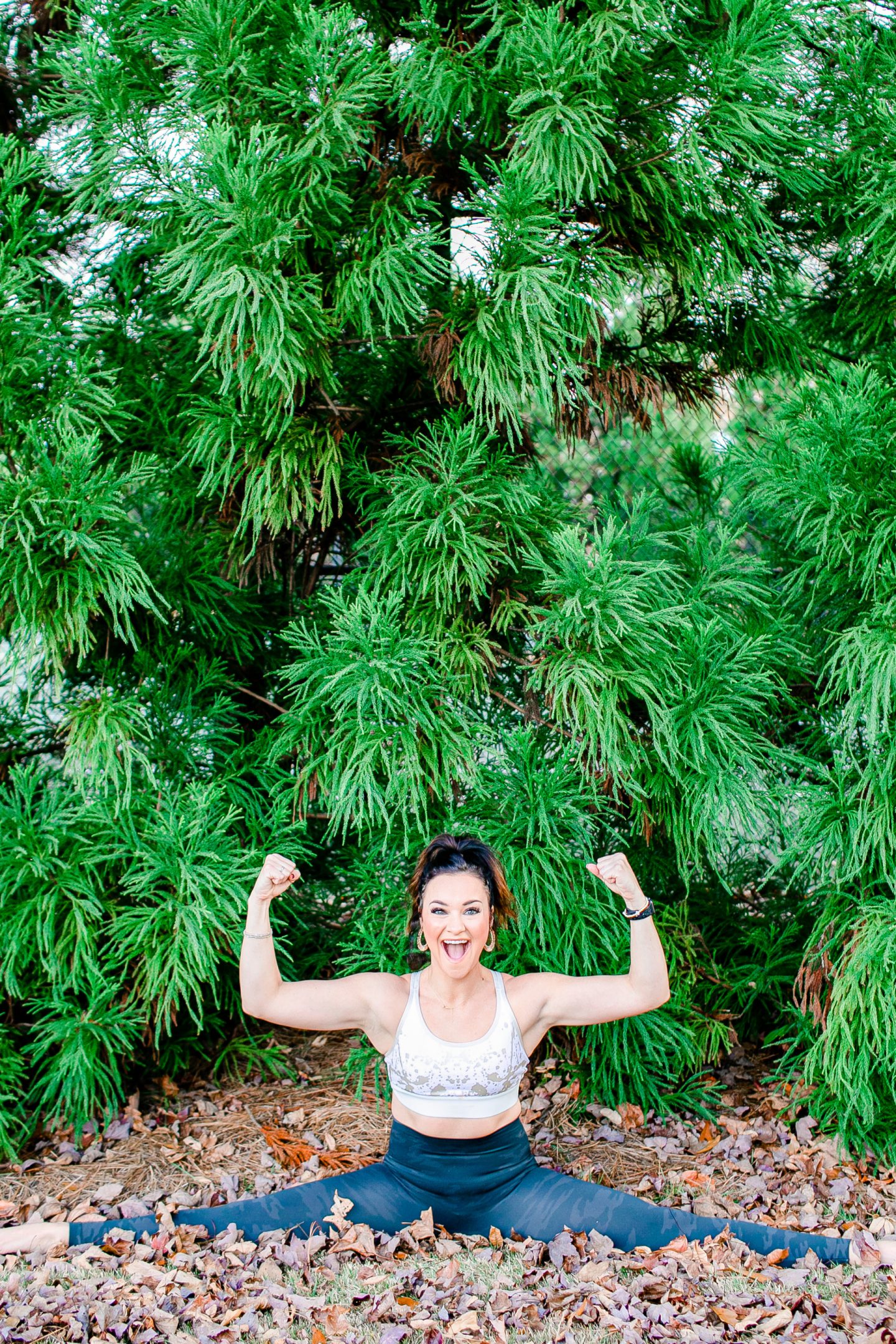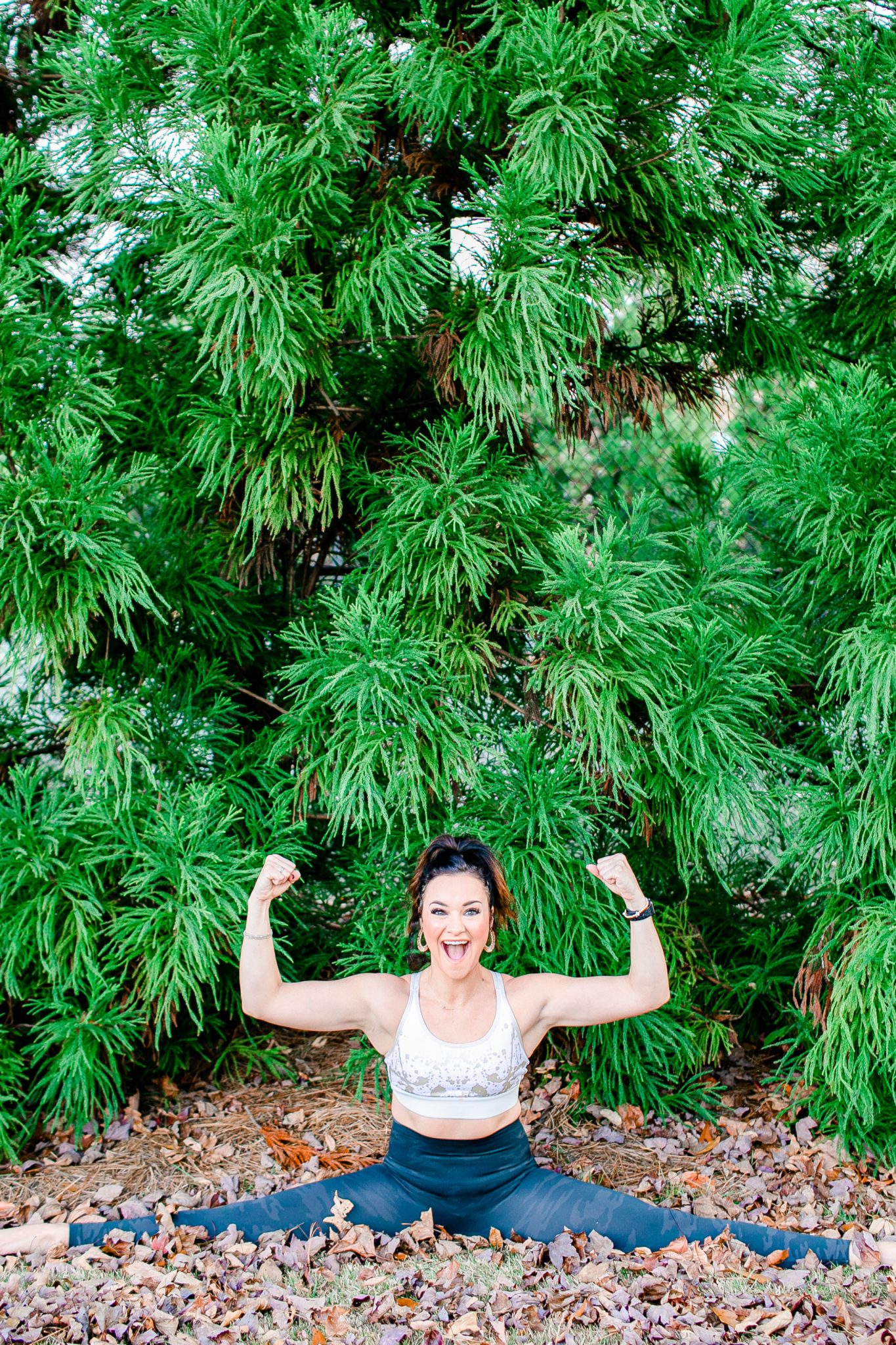 The goal of the observance of this month is to help encourage women to make their health a priority. So often, women are caretakers. We focus so much on other people's needs, the tiny humans, our husbands… everyone else but us. So this month, I encourage you to really take a deep dive into YOUR health, make it a true priority and take care of YOURSELF a bit more this month (and really always… but especially during Women's Health Month).
My Personal Health Journey:
I have always been somewhat of a health conscious person. I've learned so much about health and wellness along the way in different seasons and life phases. I first picked up tips and tricks on the topic of meal planning and eating HEALTHY (on a budget) when I worked at eMeals. Then I became a Pure Barre instructor and learned more about training the physical body.
From there, I got pregnant with Leyton and of course that changed my body and I had to adjust how I worked out postpartum and how I took care of my mental health as I walked through postpartum depression.
When Leyton was little, I worked with a personal trainer through Home Fit and they introduced me to Intermittent Fasting. Not long after my second pregnancy and having Finn, I began FASTer Way To Fat Loss and learned all about macro counting and carb cycling. While this tightened up my nutrition more than EVER before, I began at Burn Bootcamp where I have focused on building muscle, decreasing my body fat percentage, and doing so amongst a group of amazing women who keep me accountable.
In terms of MOVEMENT, my days consist of Burn Bootcamp, aiming for 10k+ steps per day via walks and cycling on my under desk elliptical, and some days I skip Burn and catch a barre class for a little slower paced movement!
I've also done multiple rounds of Whole30, tried Paleo, no sugar, and most recently did a 45 day detox under recommendation of my chiropractor who literally teaches so much about taking care of my body! And that's one thing you should know about me, I LOVE learning more about health! It keeps me sharp and pushes me to be better!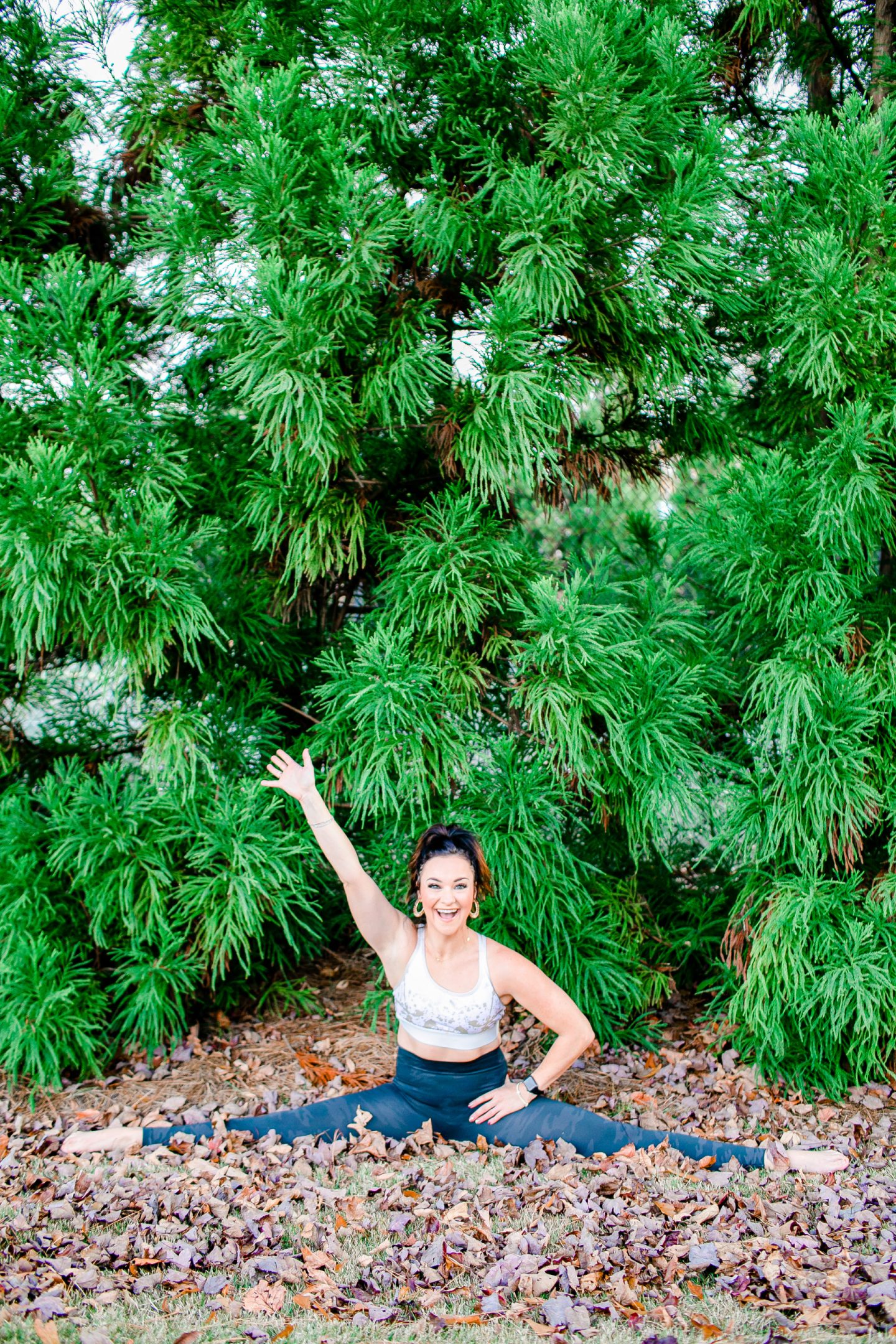 One thing I love about working towards a "healthy lifestyle" is you never reach the end goal.
We equate being "healthy" to "fitting in the size pants I've wanted to be in" and while that may be a great perk of health, that's not the end goal. The end goal is functionally taking care of your body well so that we can prevent disease, prevent injuries, and be a good steward of the body God has given us!
Today I wanted to share some big doses of encouragement, all of my favorite health and wellness resources, and much, much more. ❤️
If you're looking for more content from some of my favorite girlfriends, definitely go and check out Brendt from She Gave It A Go! On her blog, she's sharing a post on summer coffee recipes that are must-try with your gal pals!
Plus, my girl Laura over at Walking in Memphis in High Heels is sharing some amazing tips on how to focus on your health this month – be sure to go check that out, it's a must-read, for sure!
My Best HEALTH HACKS: #1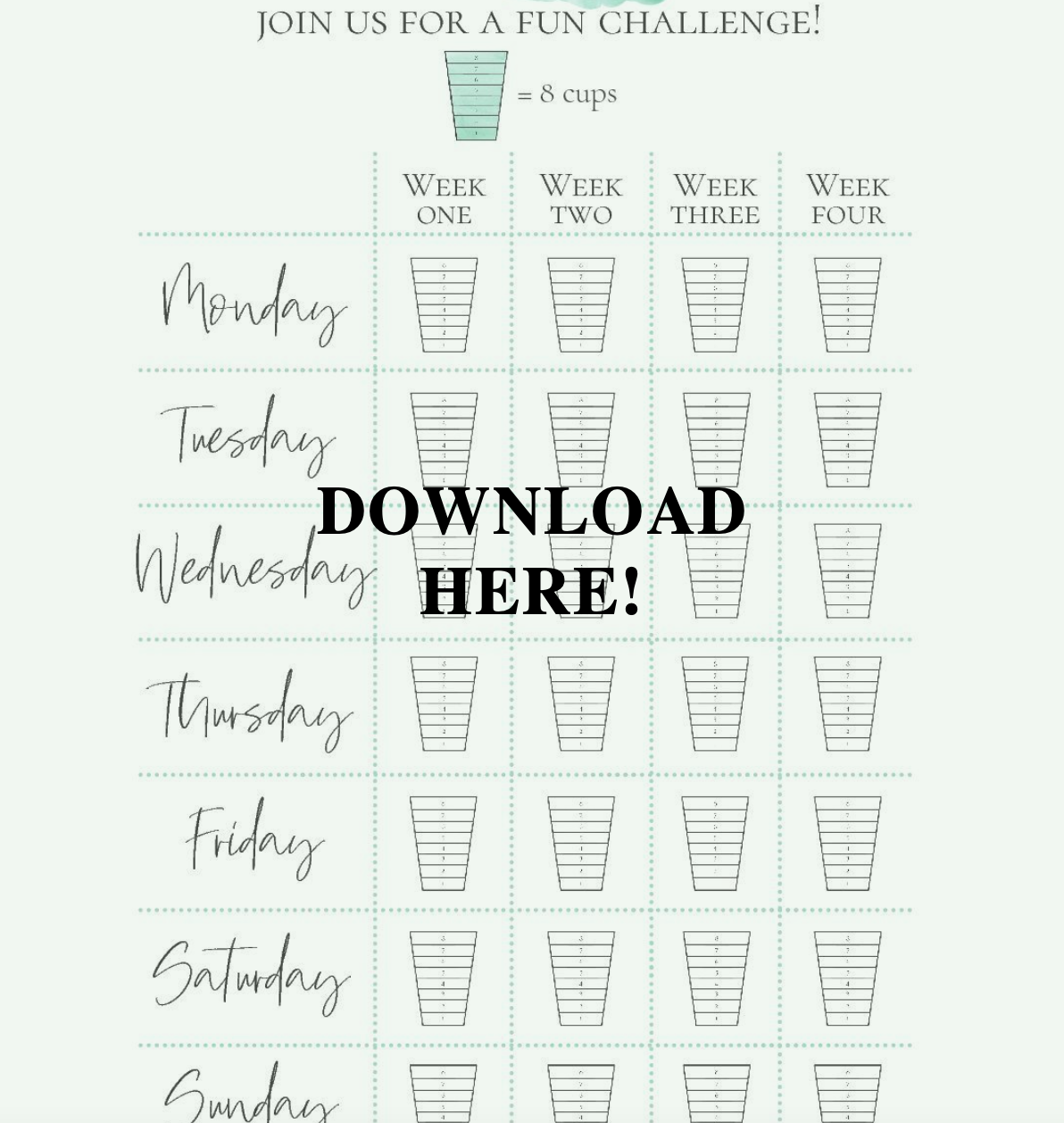 Stay Hydrated
I won't go into it too much, because I've talked about it over and over again here, but hydration is KEY to feeling your best! My holy grail "hack" to drinking more water is just having a water bottle I love. I have a free water tracker you can have on your fridge or your desk to help you tally how many how much you drink on a day to day basis.
Not sure how much water you should be drinking daily? The way I've always been told to calculate it is to take your bodyweight and cut that in half, whatever that number is, that's how many ounces of water you should be drinking a day. So for example, if you weight 130lbs, half of that is 65 so you should drink 65oz of water daily.
My Best

HEALTH

HACKS:

#2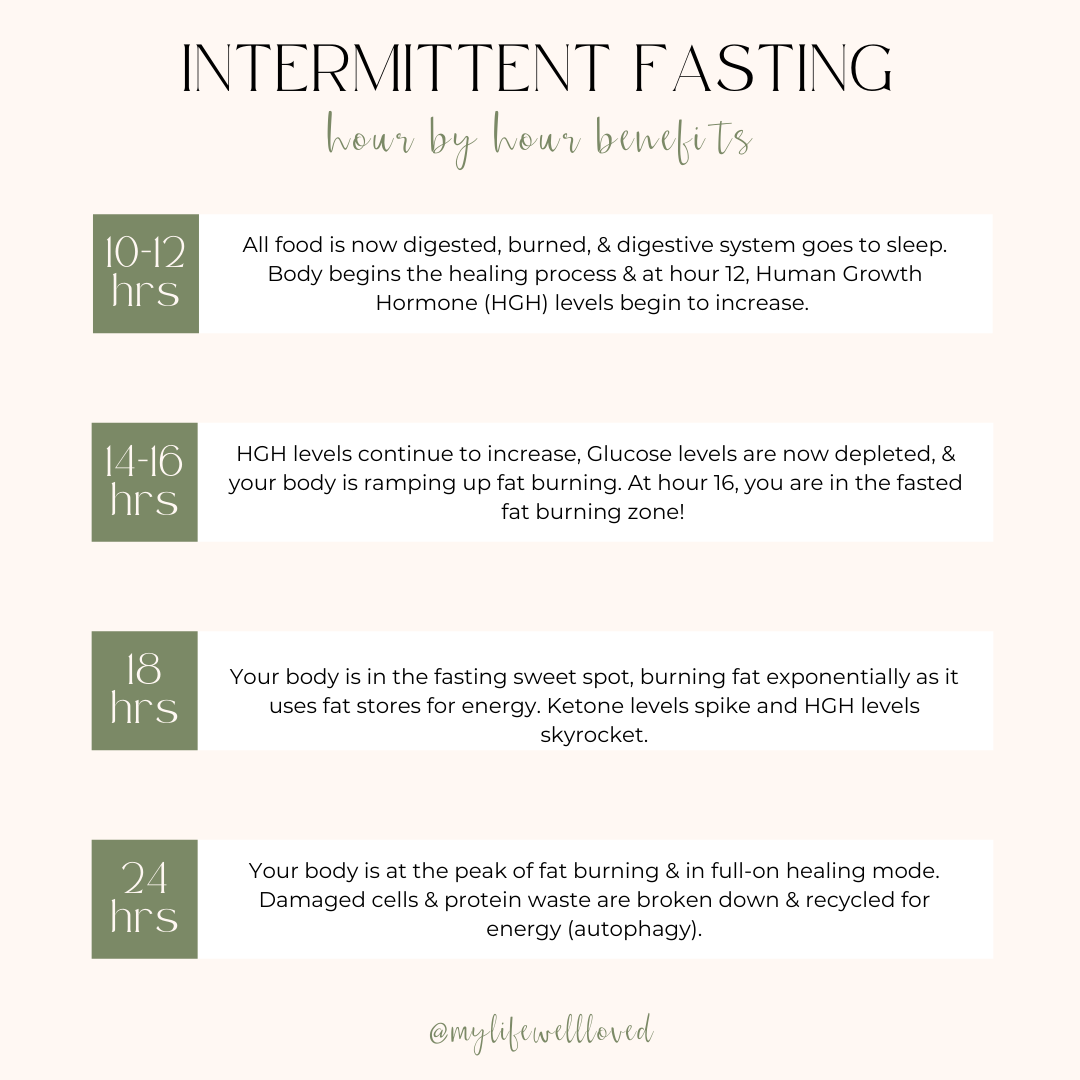 Try Intermittent Fasting
Another relatively easy step you can take in your health and wellness journey is testing out intermittent fasting. It was such an amazing way for me to drop pregnancy weight after Finn. It's also a HUGE pillar of FASTer Way to Fat Loss (click HERE to find out when the next round starts!)
It's important to know that Intermittent fasting is not a diet. It's more so an intentional block of time when you eat your meals for the day. You're not eating any more or any less than you typically do; it's just the timeframe you eat within. The reason this matters is because the longer your body goes without intaking food, the more healing that can happen. The consecutive hours of your body at rest, (not having to digest food the more), gives your body time to burn fat.
My Best HEALTH

HACKS:

#3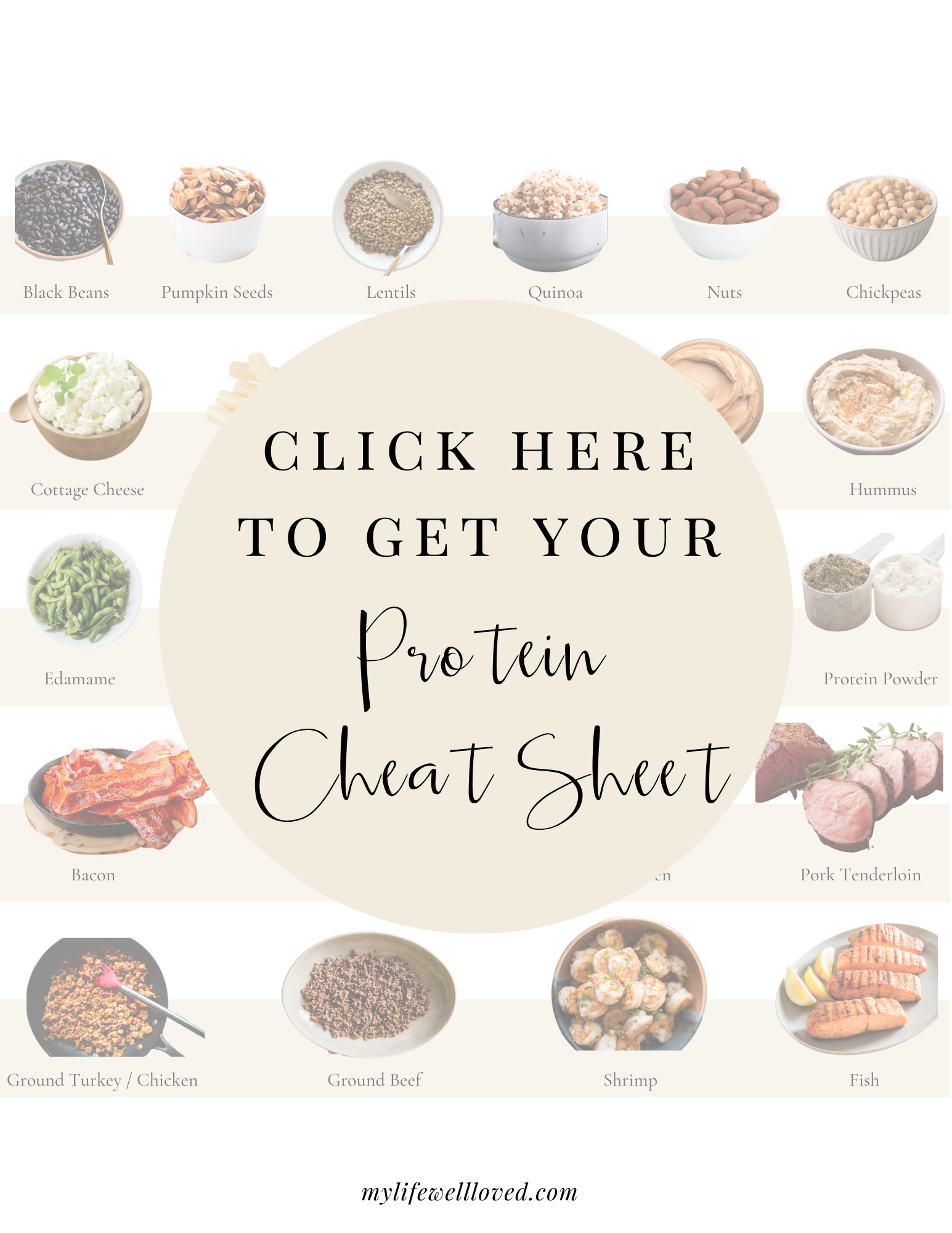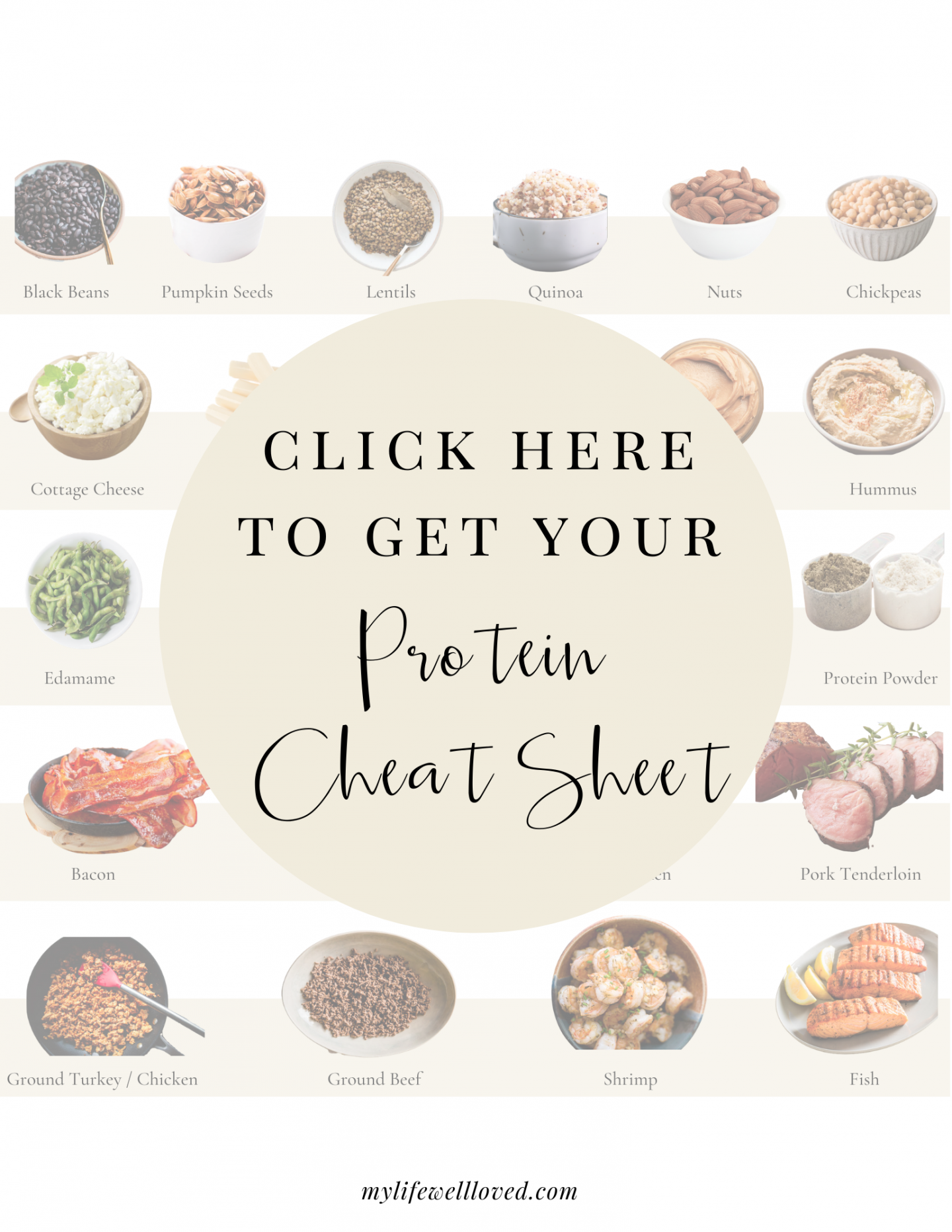 Eat Enough Protein
Did you know that consuming the right amount of protein can actually decrease heart attack and coronary disease in women? Protein plays such a huge role in our day to day energy, weight management, and overall wellness. If you're finding that you're constantly feeling weak and fatigued, take a look at how much protein you're getting.
What's crazy is that I recently read a study that said that 50% of women don't know if they don't get enough protein into their diet. If you're not sure if you're getting enough protein here's how I've been told to calculate it: Multiply your weight in pounds by 0.5-1.2 and use that number as a general gauge of how many grams of protein you should be getting.
So many of the foods we "enjoy eating" are packed full of carbs and fat. And, while carbs and fats aren't bad for you, it's really critical to ensure you're eating enough protein on a daily basis. I have a cheat sheet of my favorite protein resources I keep in my kitchen so I can make sure every time I make a grocery order, we have those items on hand for our lunches, breakfasts, dinners, etc.
My Best HEALTH

HACKS:

#4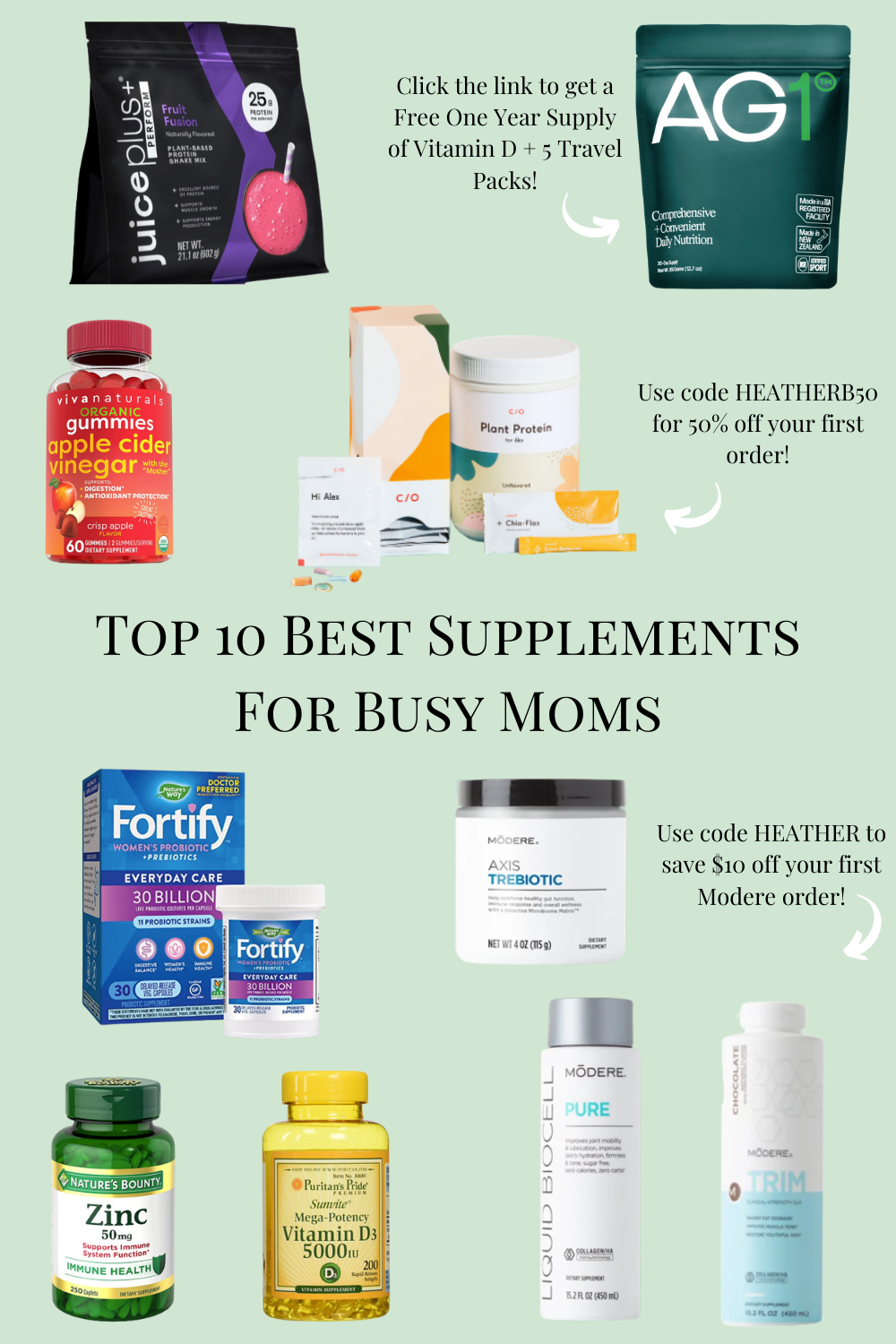 Take Your Supplements
Finding a supplement routine is so critical to your health. Of course, your diet makes up quite a bit of vitamins and minerals that you're intaking but it is not always all-inclusive. Supplementing with additional vitamins and supplements is critical. You can find my personal favorite supplements and what I take each day rounded up right HERE!
My Best HEALTH

HACKS:

#5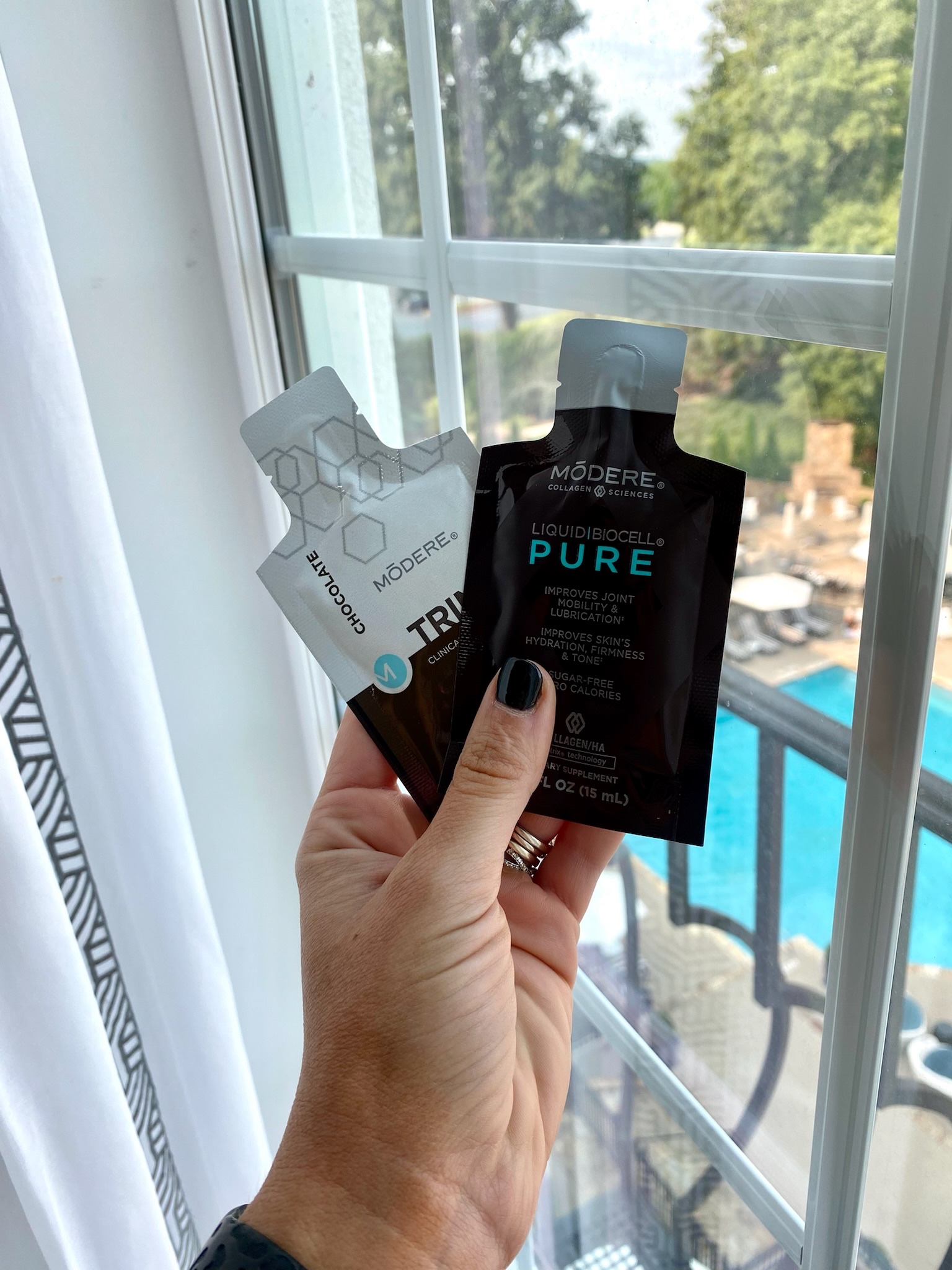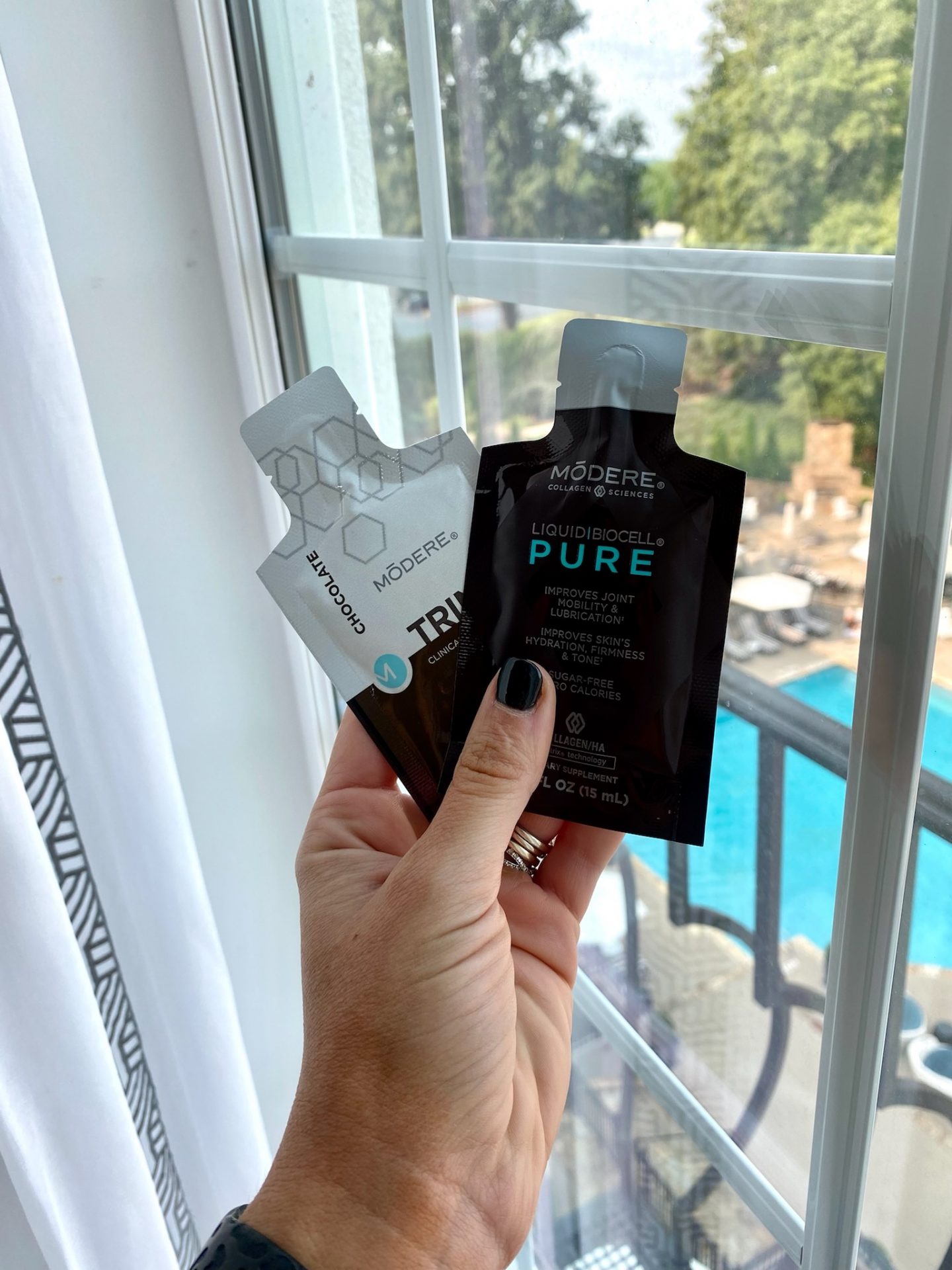 Try Taking Collagen
I have taken collagen off and on, in powder form for several years. However, in February 2020, I started taking liquid collagen and the results have been more than I can imagine. You can see my whole journey with collagen, including before and afters, here!
My joint health is improved
Better hair health
My nails have never felt healthier
My Best HEALTH HACKS: #6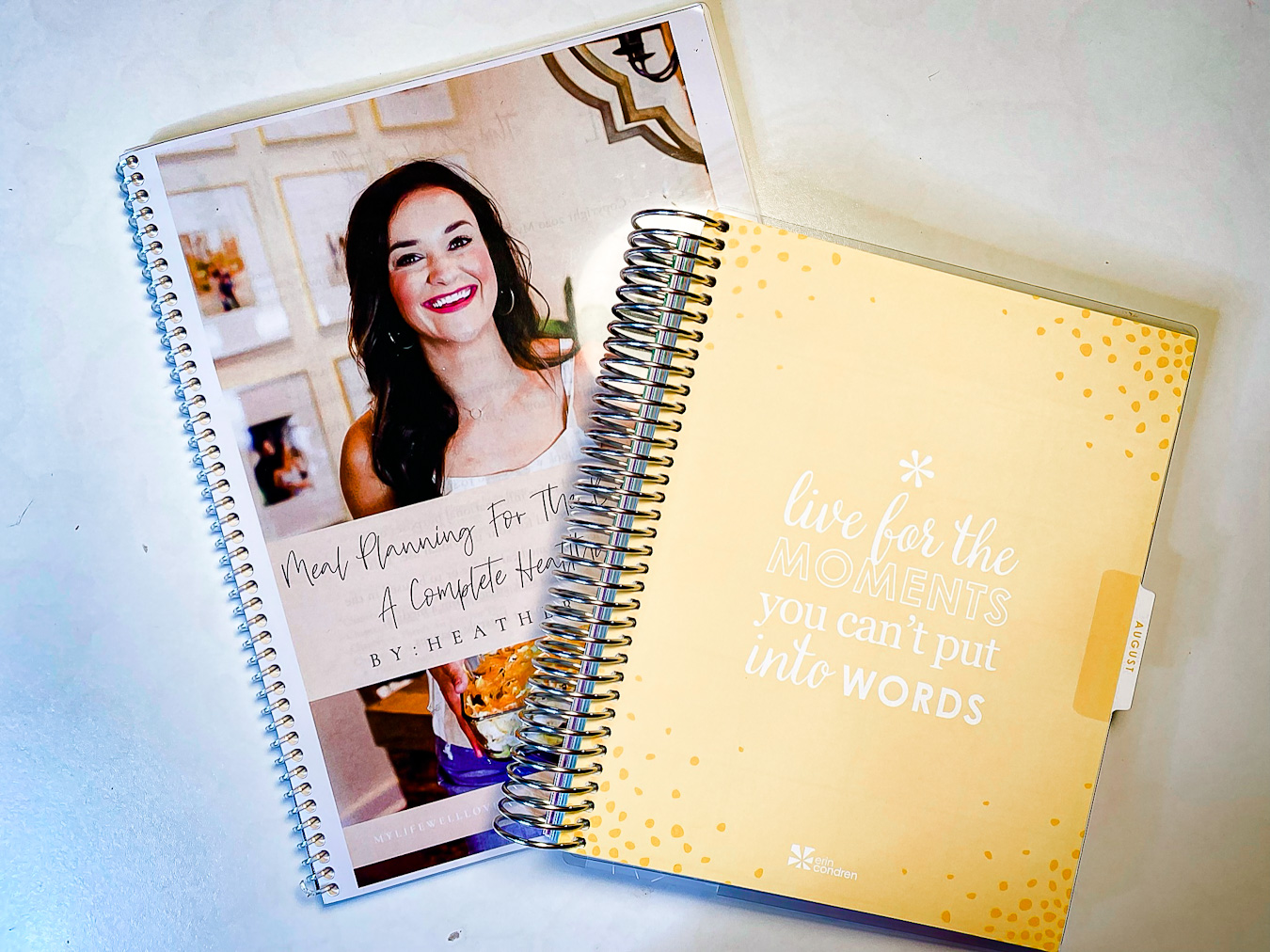 Meal Planning = SUCCESS
If you fail to plan, you plan to fail — This is an expression that I came across years ago and have never forgotten it. It applies to so many things in life but I love applying it to my meal planning journey! Meal planning has made such a massive difference in my life and the hundreds of y'all who have already purchased my Meal Planning eBooks!
Sitting down before the week kicks off is an important part of setting yourself up for success. In my meal planning eBooks, I've included an exact step-by-step on how to make HEALTHY, budget-friendly choices at the grocery store that will leave your whole family satisfied at dinner! These eBooks are such a testament to the fact that you CAN eat healthy and NOT break the bank or spend hours in the kitchen planning really extravagant meals. It's all about clean, simple, cheap options.
GET 3 BONUS HEALTH HACK FREEBIES HERE:
SHOP The Best Health Hacks Post Below:

PIN The Best Health Hacks Post For Later!
Heather Brown helps busy mamas of young littles who are caught in the hustle to find encouragement in their journey to true health, from the inside out, starting with the heart. Read her journey of learning to live a life well-loved
HERE!