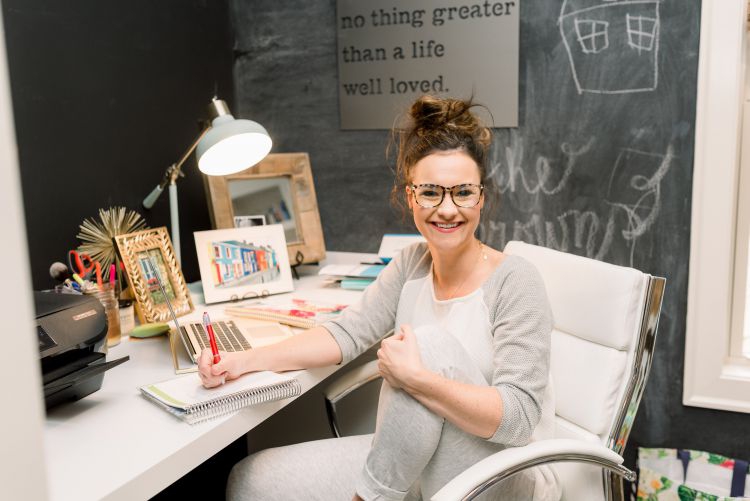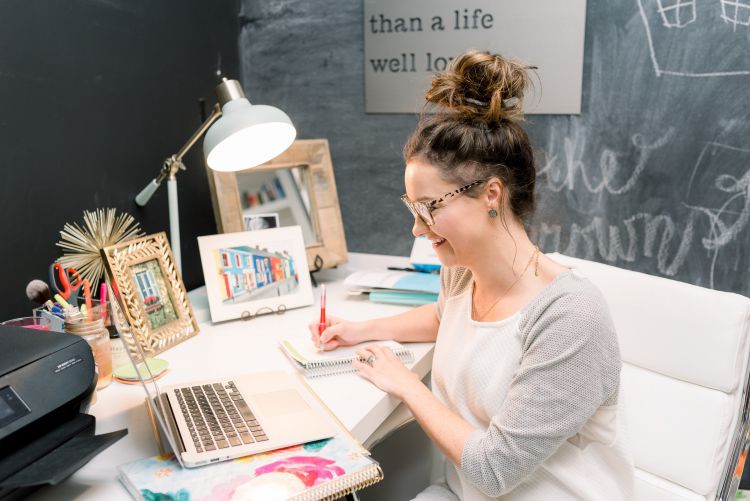 Shop the How To Save Money Each Month Photos: Sweater // Joggers // Planner // Laptop//Blue Light Blocking Glasses
Thank you to Regions Bank Members FDIC for sponsoring this post!
Photos: Eric and Jamie Photo
Saving money can feel like an uphill battle. Over the last 10 years of marriage, Eric and I have gone to the drawing board multiple times to determine how to save money each month. HOW?! Especially as we planned to buy a house, our big trip to New Zealand, baby Leyton, and most recently baby Finn, we found ourselves getting creative and figuring out how to save money each month here and there for our next big life event. Although we aim to find common ground on finances, Eric and I do have disagreements at times too – we certainly are NOT perfect in this area of our marriage. We both share a little bit about expectations and how we handle financial disagreements in this Marriage Q&A Post!
Today I want to give you 10 easy and doable tips for how to save money each month as well as a fun announcement for my friends in the Madison, Alabama area! If you are looking for more money-saving posts, be sure to read this post from a couple years ago where I shared how we save up for date nights, travel, and other luxuries! Also, if you are pregnant or planning for a baby soon, I encourage you to read my 6 Ways To Save Money When Having a Baby!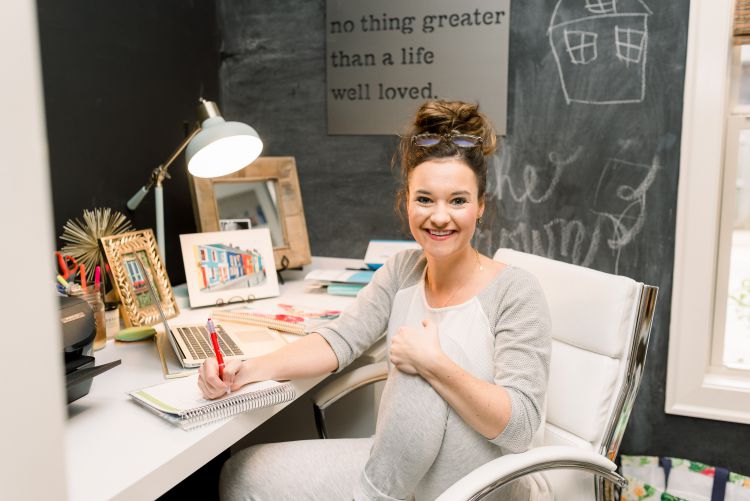 Tips for How to Save Money Each Month
#1 – Find a good bank!
If you haven't found a bank you love, don't be afraid to switch! You should find a bank that personally cares about your financial objectives and your banking, whether you are single, a family, a business, you name it! Regions Bank has almost 1,500 branches across the South, Midwest, and Texas! If you have one near you, I would encourage you to check it out! Their products and services are aimed for their banking customers to focus more on life and worry less about money!
#2 – Get on the same page with your spouse!
This can be a tricky one because I heard from many of you that you are trying to save up to move, for baby, to buy a car, etc. but you are married to a big spender. I encourage you to continue pursuing those financial conversations with your spouse and come up with a budget that feels right and comfortable for both of you! If you still feel as though you can't find a common ground on finances, I would recommend reviewing the resources Regions Bank offers for just about every life stage you and your spouse might be in!
#3 – Set a budget and decide how to keep up with it!
Whether you are a paper and pen kinda gal or a lover of spreadsheets, find a way to document your spending! One of the most eye-opening things you can do is write down every single transaction you make in a month. Having a bank like Regions with an app makes it easy and convenient to quickly pull up your transactions and document! Regions also has the perfect calculator feature for Auto, Budget, Debt, Home Equity, and Mortgage that will help you understand how much you can afford, pay off, or should budget for! Doing this, you can see where the money is going and just how many times your card is swiped (eek!). Having set budget goals for gas, grocery, entertainment, etc. can really help hold you accountable!
#4 – Meal plan and cut food cost!
You knew I couldn't go this whole post without mentioning meal planning and cutting your grocery bill! I have SO many blog posts written on this topic. Try switching to a more budget-friendly grocery store like Aldi (see my favorite clean eating picks HERE) or bulk-buying at Costco (see my favorites HERE)! Also, try buying groceries based on what is on sale. If you find a BOGO deal, stock up and freeze/save the extra for the following week!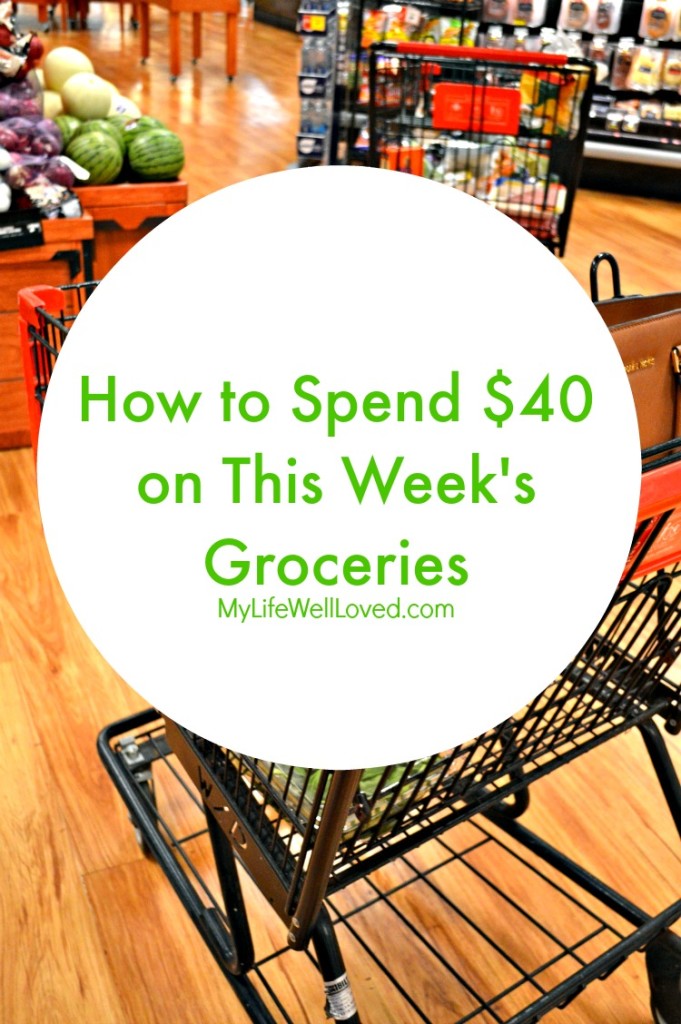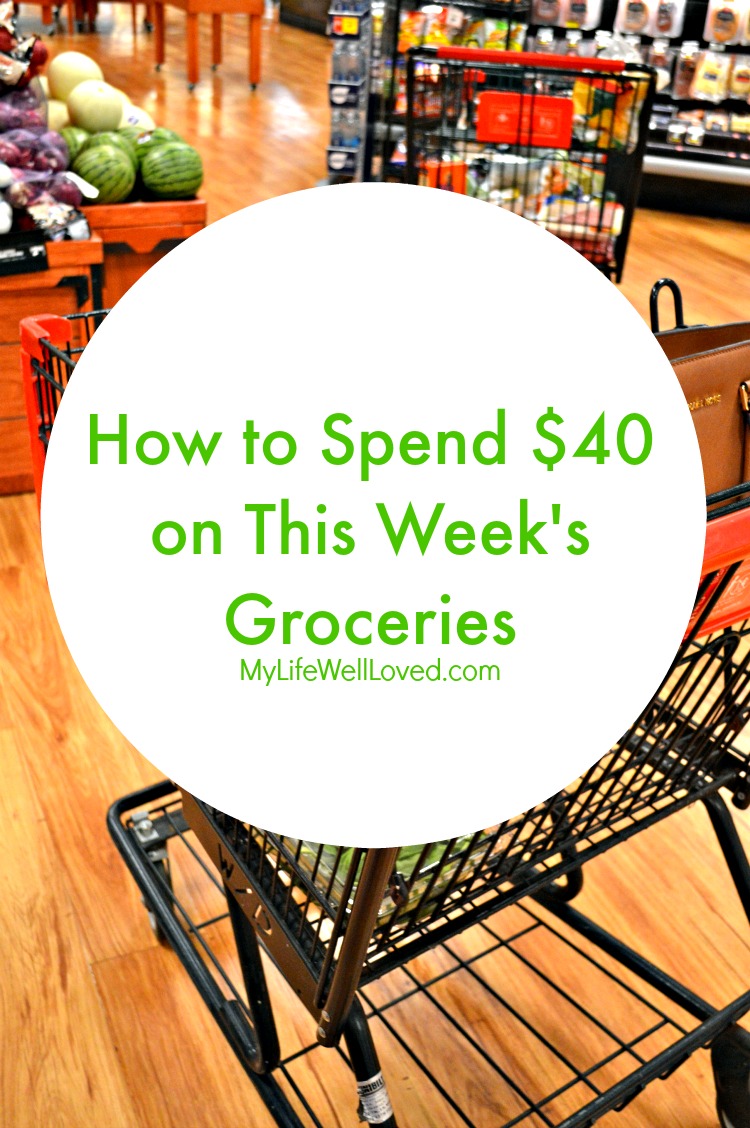 Try my $40 grocery budget challenge or my meal planning tips! Another tip I have is to have a "cook from your pantry/freezer week". If we are trying to save money one week or we are about to be traveling and don't want to buy a lot of groceries that will inevitably spoil while we are gone, we will see what meals we can come up with from what we already have on hand in our pantry and freezer! An example of this type of meal could be 7 Can Taco Soup, burrito bowls with rice, ground beef/grilled chicken, beans, etc. The options are endless and it is fun to get creative and see what meals you can come up with!
#5 – Try cutting cable!
Netflix? Hulu? Spotify? Evaluate what all is on recurring subscriptions and decide if it is actually worth the money you are spending on it. If your cable and Internet is combined, maybe look into a plan that is just Internet and think about switching over to a streaming service like Sling, Philo, Youtube TV, or Playstation View.
#6 – Try a no spend month!
If we are really trying to save up before a big trip or before baby, we will have 1 month where we try to spend NOTHING! Other than groceries, gas, and fixed costs, we try to stay away from purchasing drinks, coffee on the go, no shopping, eating out, movies, etc. These type of months really teach you to appreciate what you have at home as well as help reign in the spending 🙂 If you are looking for more ideas on how to prepare for big life events, check out Regions Bank Personal Insights – I especially love the Growing Family page which shares all about how to save money with a family at mind.
#7 – Search Google for coupons!
I'm not saying to be a crazy coupon lady but it is always good to double check if there is a coupon to use for a purchase you are already planning to make. To do this, just google Store Name + Coupon and see if anything comes up! Whether you are at the grocery store, hardware store, or at the mall, it never hurts to save a little with a coupon! Another idea is to find a bank card like Regions that has a cash back or reward program! Who doesn't want to be rewarded for their everyday purchases?
#8 – Trade babysitting with friends & neighbors!
If you are following me on Instagram, you know that we trade off babysitting with our friends and neighbors. Instead of us all paying for a babysitter every time we want to go on a date night, out with friends, or a work event, we trade off babysitting for our friends and neighbors! Because it is an equal trade, there is never the need to pay for a sitter!
#9 – Stay in instead of going out!
Unless you are cooking a 5 course gourmet meal at home for all your friends, I can promise staying in will always be cheaper than going out. For at-home date nights, we love to pick up a bottle of wine or other favorite drink, make a delicious charcuterie board, and rent a movie.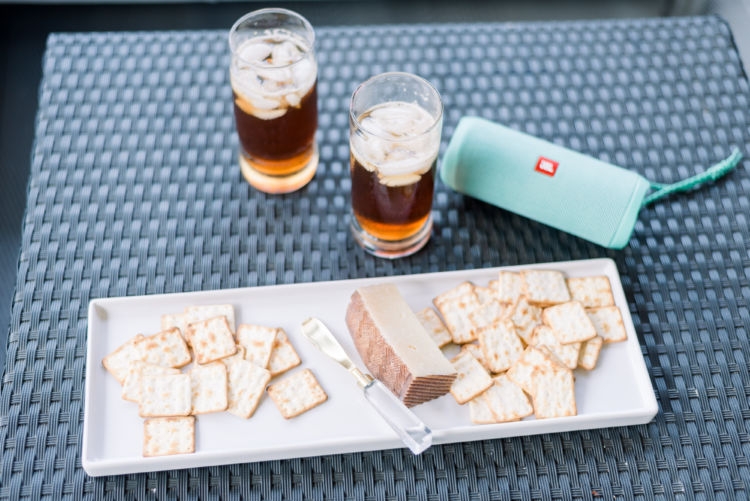 Or I have so many other at-home date night ideas here in this post! If we are wanting to go out with friends but are trying to save money, we will invite everyone over and decide on what we are cooking and providing and ask everyone to bring either drinks or side dish. By the time you add up your parking/valet/Uber, dinner ticket + tip, drinks, and then movie tickets/snacks or other post-dinner entertainment, date nights and outings with friends can be SO expensive!
#10 – Pick up a side job!
I understand this one is easier said than done but even a little bit of extra income can go a long way, especially when you are planning for a big life event or change! Now that we are moving to a virtual world, there are so many jobs that can be done from-home or through an app. Consider driving for Uber, Lyft, Shipt, InstaCart, etc. If you have a unique skill set, think creatively about how you can use that to easily bring in passive income. If you are thinking about starting a small business, Regions Bank has you covered! Not only are they great for personal banking but they also have tons of resources dedicated to small businesses!
Regions Bank in Madison, Alabama:
As I mentioned above, finding a good bank is crucial! It can be hard to determine which bank to go with and which will help guide you in obtaining your financial objectives, consulting, saving, etc. Regions has online banking, a mobile app, and face-to-face bankers who are all ready and happy to personally serve YOU! One thing I love about Regions Bank is the many resources they provide their banking clients.
If you are in the Madison area of Alabama, I am excited to share that there is a new branch opening today (2/4/2019)! For more details about the location and address, see below 🙂 This new location is packed with advanced technology and innovative features that will cater to parents, families, employees, and businesses. A few of the new branch features include Video Banking ATMs, DepositSmart ATM, Facial Recognition and Fingerprint Technology, and Regions Virtual Concierge!
Bradford Creek
8863 Highway 72 West
Madison, AL 35758
SHOP the How to Save Money Each Month Post:

PIN the How to Save Money Each Month Post for Later!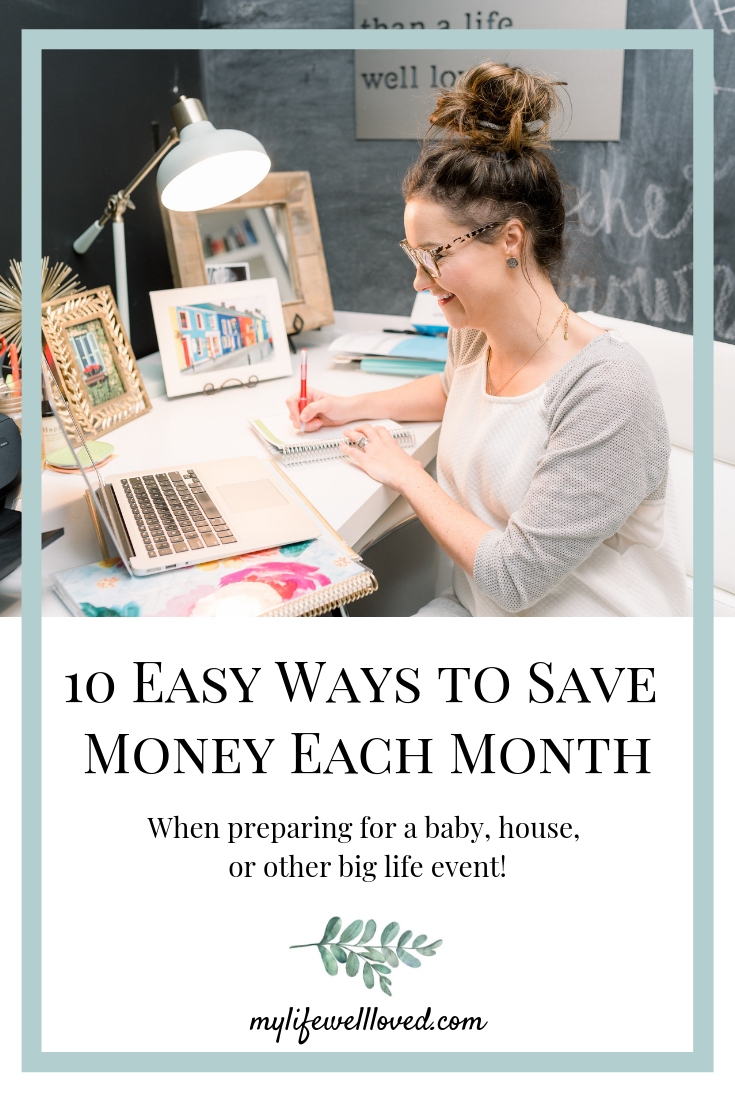 Heather Brown helps busy mamas of young littles who are caught in the hustle to find encouragement in their journey to true health, from the inside out, starting with the heart. Read her journey of learning to live a life well-loved
HERE!