The Best Food To Buy At Costco: Top 100+ Healthy Costco Recommendations From Moms post was originally published in November 2017 and updated in July 2020.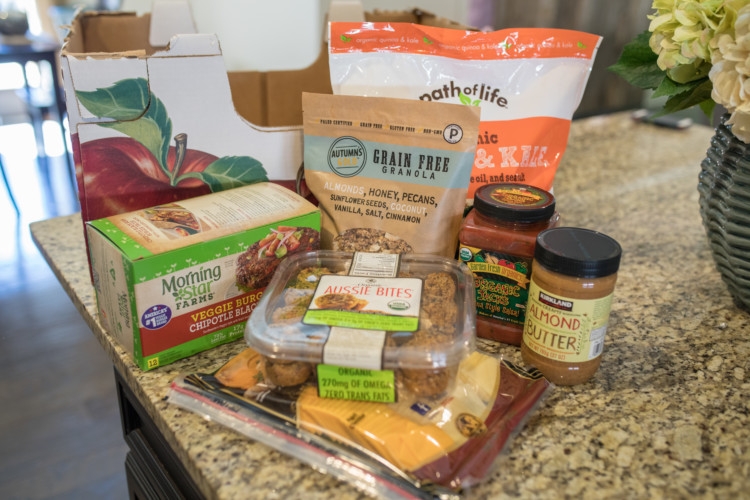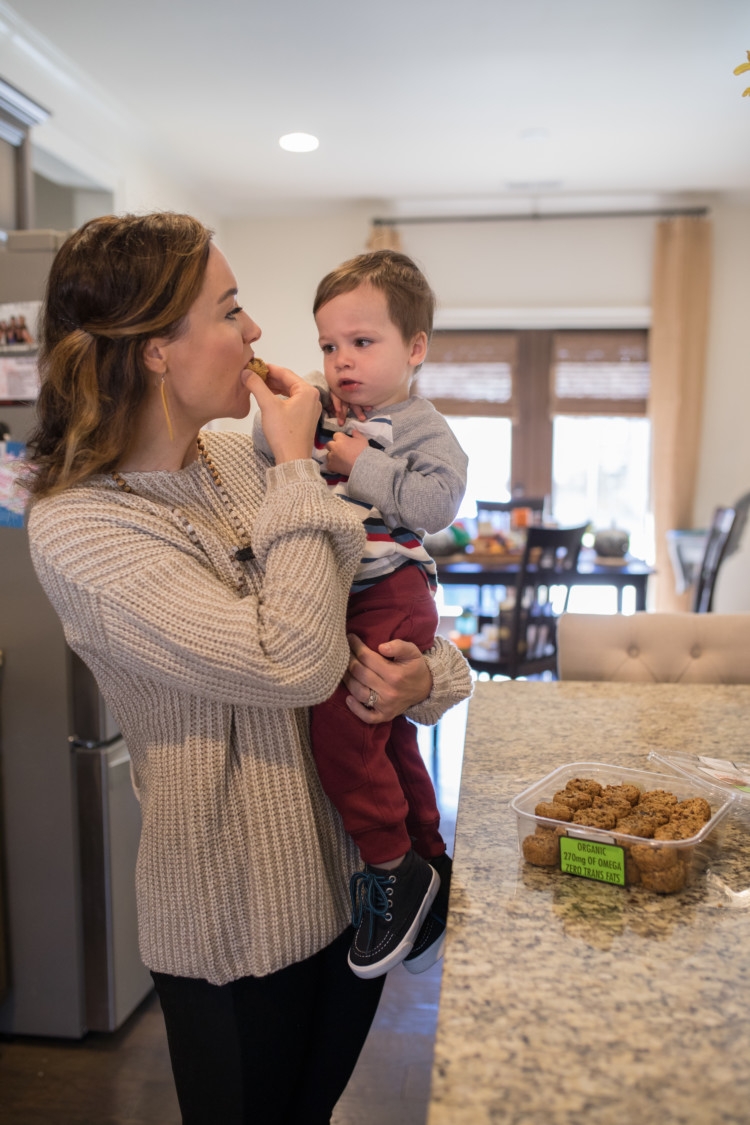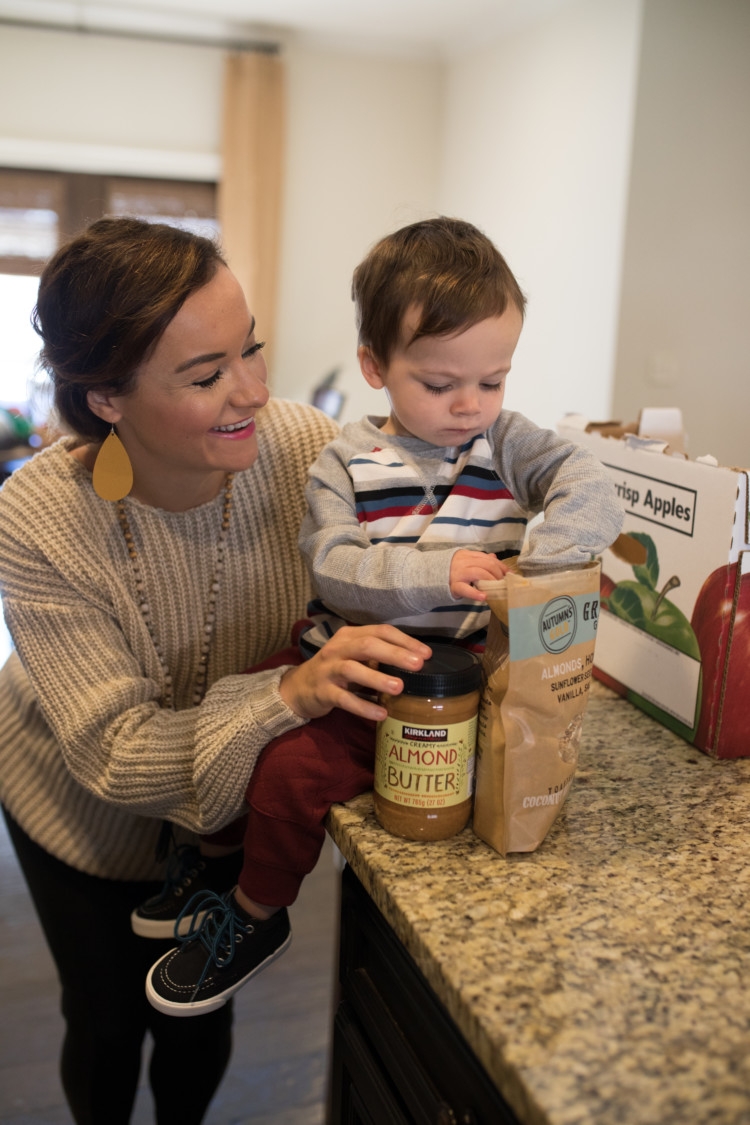 Shop The Best Food To Buy At COSTCO Post HERE: Similar Sweater // Lululemon Align Legging Dupe // Similar Leather Earrings //  Leyton's Outfit 
Photos: Casey Marie Photography
COSTCO is a store that you guys are passionate about! I was FLOODED with responses when I asked for your best food to buy at Costco recommendations. You guys had so many good healthy ideas that I had never seen or heard of that I promptly had to hunt these items down in the store.
We got a COSTCO membership about a year ago and have loved it especially for diapers, wipes, gas for our cars, and whenever we host parties in our home. I always love reading posts about the best things to buy at COSTCO and clearly you guys are into it too.
You all may remember a while back that I shared about Shipt and our best tips for saving money on groceries. Well, I'm so excited to tell you that Shipt now services COSTCO! How awesome is that?! There are so many of my friends that don't go to COSTCO as often as they'd like because it's just too far out of the way, but this certainly solves that dilemma!
Top 100+ Best Food to Buy at Costco (Healthy Picks):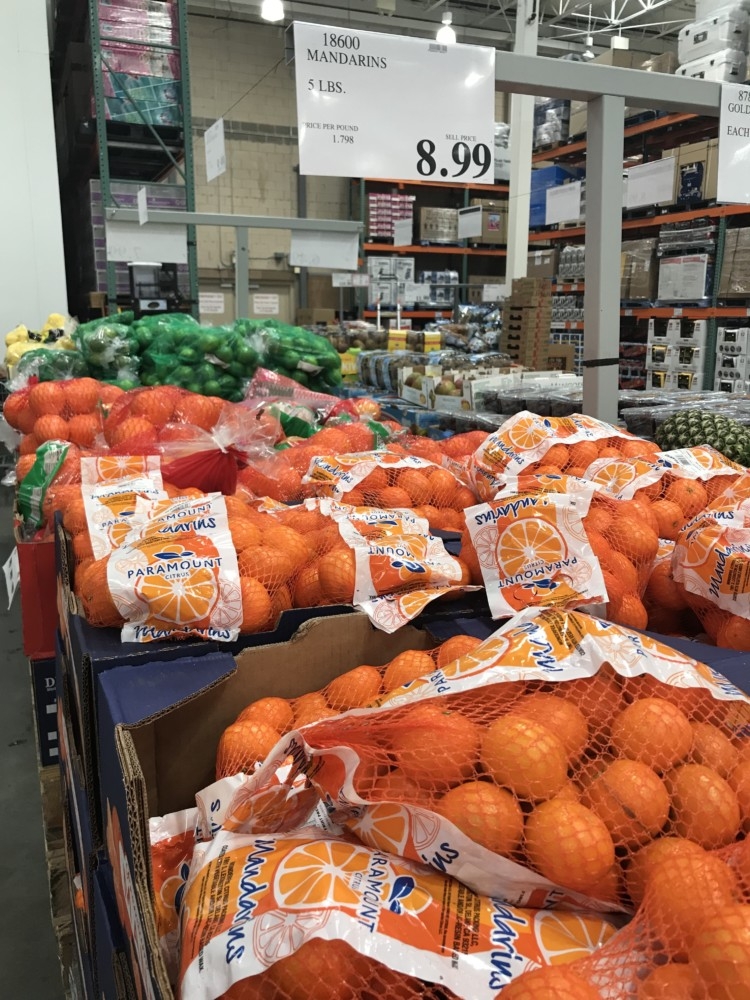 Produce:
Butternut squash
Apples
Cucumber
Broccoli
Bananas
Organic mixed greens bin
Organic baby spinach bin
Baja salad mix
Kale salad mix
Green beans
Celery
Bell peppers
Kirkland stir fry vegetable blend
Bag of romaine lettuce heads
Fresh Brussel sprouts
Stuffed peppers
Kale and quinoa microwaveable bags
Organic spinach
Sweet kale gourmet salad
Raspberries
Blueberries
Blackberries
Strawberries
Carrots
Bananas
Apples
Avocados
Kale
Pre-cut butternut squash
Costco brand applesauce pouches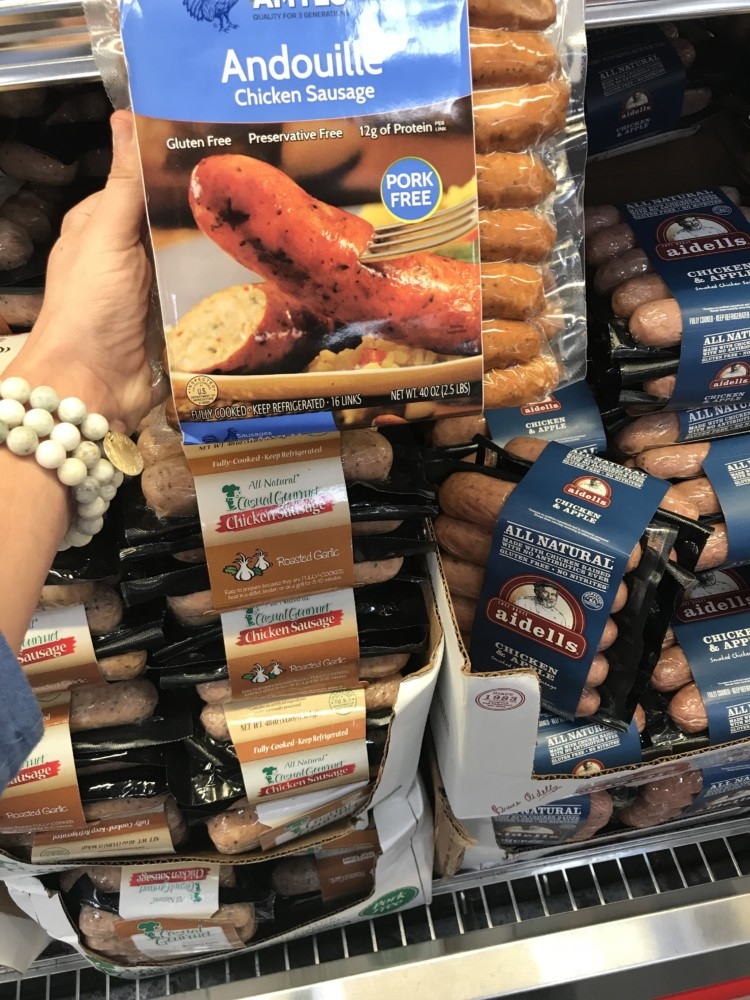 Meat:
This tip from Grace was too good not to share: We buy ALL our meat there and separate it out and freeze it. For the ground beef/ ground turkey we cook the whole package and separate it out in 1.5 to 2 cup amounts and freeze it. It is plenty of meat for spaghetti, tacos, add to soups, etc. and it saves a ton of time with meal prep!
Aidell's flavored chicken meatballs- a neighborhood favorite for parties!
Organic superfood burgers
Albacore wild tuna
Chicken breast
Lean ground turkey
Lean turkey pepperoni stick
Angus steak tips
Frozen fish
Morningstar chipotle black bean burgers
Kirkland's organic beef
Coleman organic chicken packs
Salmon
Garlic chicken wings
Whole 30 bacon
Frozen tilapia
Shredded pre-cooked pork (whole 30 approved)
Quinoa/ grain burgers
Aidells apple chicken sausage
Kale and mozzarella chicken burgers (We already buy and LOVE these!)
Lamb rack
Beef
Rotisserie chicken
Bags of Cooked, shredded rotisserie chicken meat: I could make a list a mile long but I think my very favorite is the bags of cooked, shredded rotisserie chicken meat. I always keep a few packs in my freezer for casseroles and soups. -Eve
Aidell's or Amy Lu chicken apple sausages
Organic young chickens
Canned salmon
Texas Smoke House full cooked BBQ rubbed split beef brisket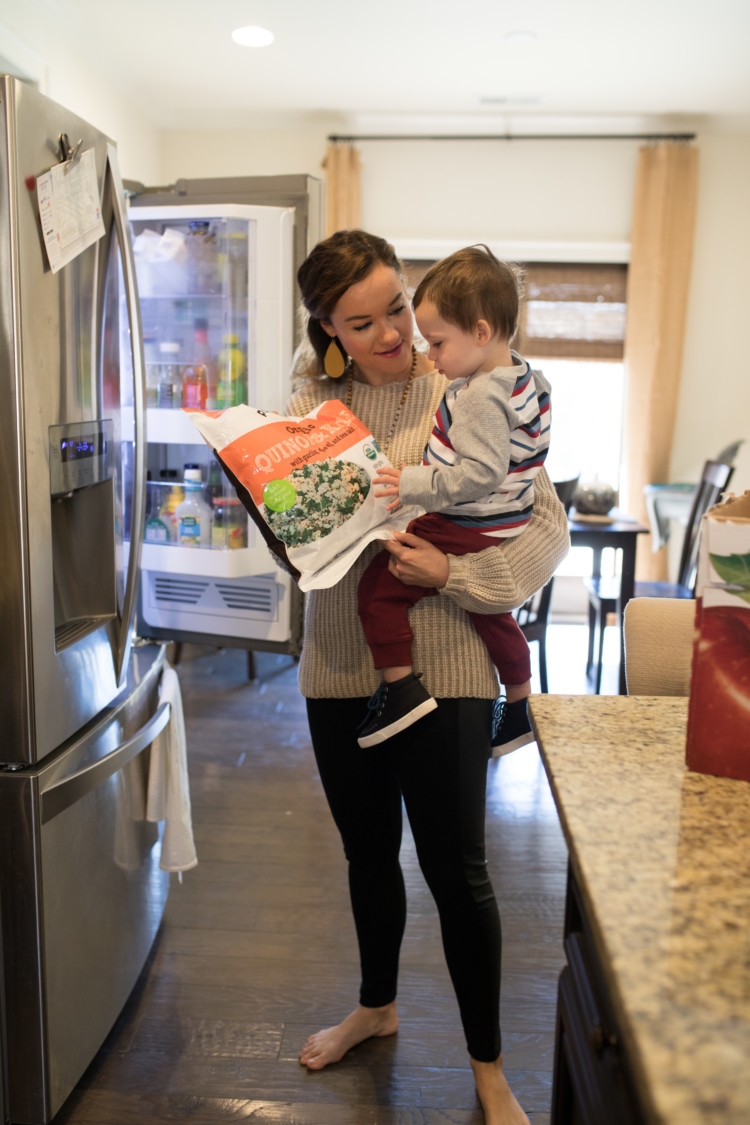 Frozen:
Frozen fruit
Frozen Kale & Quinoa Packets (We add sea salt, pepper & EVOO)
Frozen broccoli florets
Frozen broccoli, peas, green beans
Veggie bowls
Muffins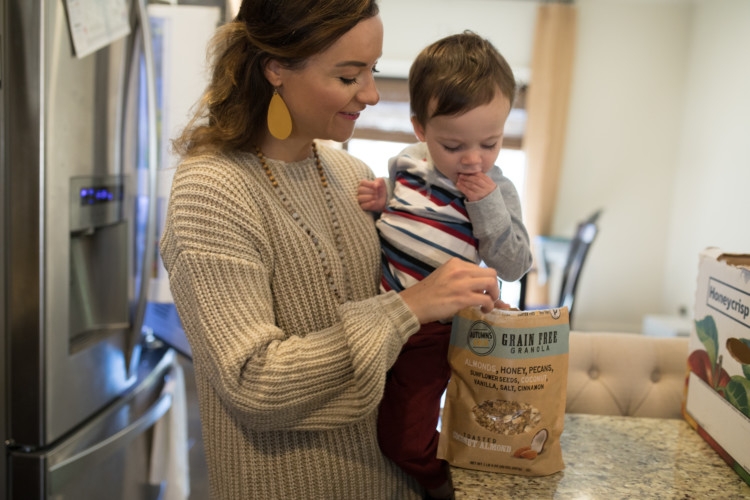 Dry Goods:
Steel-cut oats
All-Natural Peanut butter
Almond butter
Little big bread
Squirrely bread
Extra virgin olive oil
Cartons of tomato and red pepper soup
Paleo granola
Chosen Foods avocado oil
Kirkland's k-cups
Dave's killer bread
Kirkland's creamy almond butter
Vanilla extract
Coconut oil
Pasta sauce
Cholula hot sauce
Bread
Oatmeal
Black beans
Canned tomatoes
Orgain Organic protein powder & organic muscle milk drinks
Tortilla chips
Taco seasoning
Cinnamon
Organic maple syrup
Organic marinara sauce
Kirkland organic chicken stock
Almond flour
Avocado oil or coconut oil mayonnaise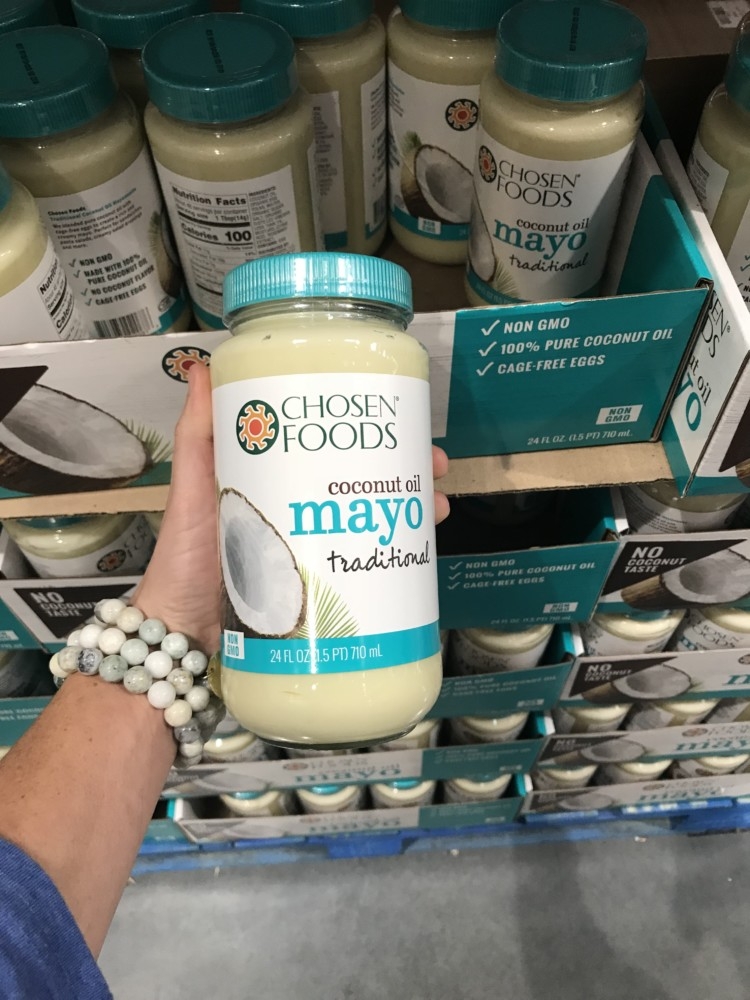 Pasta/ Rice:
Cauliflower rice
Organic edamame spaghetti
Organic quinoa
Wild rice/ quinoa blend
Brown rice pasta
Seeds of Change organic quinoa and brown rice packets
Edamame noodles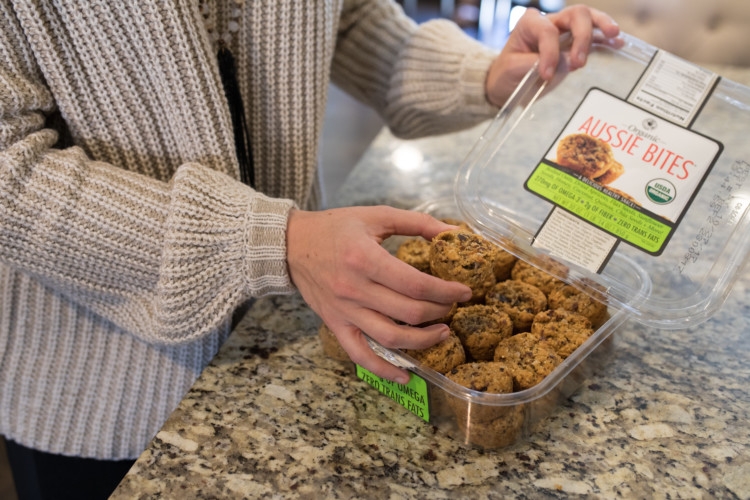 Snacks:
Organic Aussie Bites (We just bought these for the first time and loved them! Tastes like a healthier version of a cookie.)
Nature Valley granola cups
Harvest Snaps sneapea crisps
Mary's Gone Crackers original crackers
Unsalted mixed nuts
Raw almonds
Raw walnuts
Robert Irvine's fit crunch
Kirkland protein bars
Sunrise energy bars
Kodiak cakes
Dark chocolate and coconut covered almonds
Pumpkin/chia crackers
RxBars
Fig bars
Nut assortment
Garden lite veggie muffins
Organic dates
Walnuts
Kind bars
Lara bars
Cashew clusters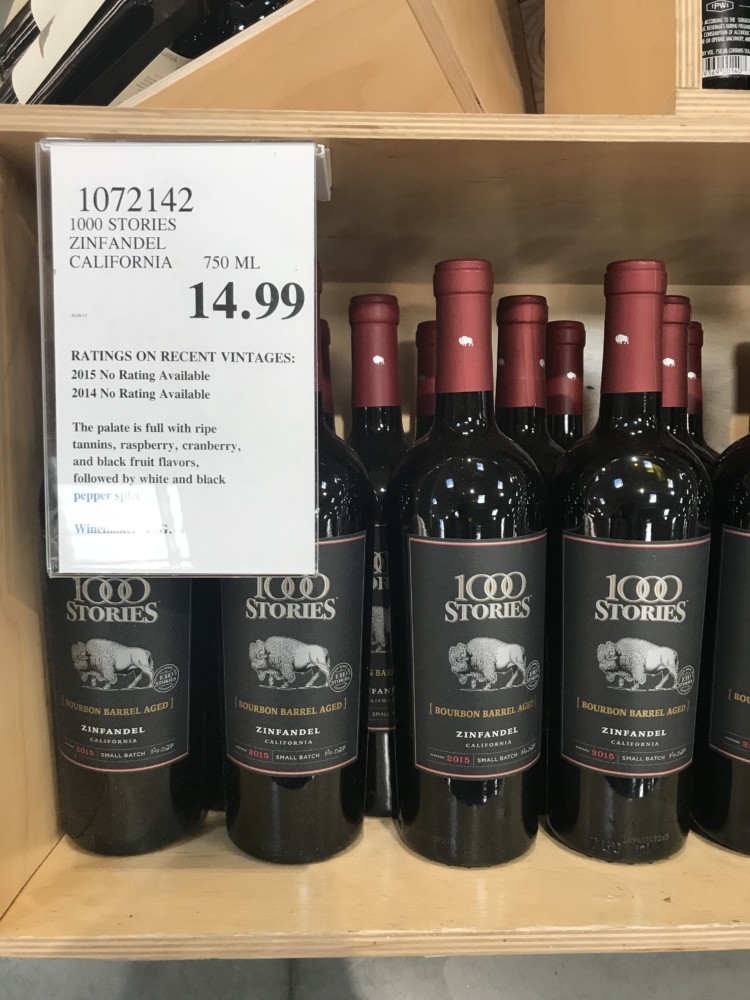 Beverages
Bottled green tea
Perrier
Kombucha
Coffee
Wine
La Croix
Dairy/ Refrigerated:
0% Greek yogurt
Eggs
Liquid egg whites
Coconut milk
Individual guacamole cups/ hummus cups
Fresh salsa (Our favorite brand is Garden Fresh Organic's Jack's.)
Organic milk
Eggs
Kids yogurt smoothies
Hard-boiled eggs
Kirkland chicken tortilla soup- soooo good and hearty. Only available during fall and winter.
Blocks of cheese / When you host a party, the pre-sliced cheese tray is FAB!
Butter / Kerrygold
Organic apple sauce pouches
Non-Food Items:
Kirkland's baby wipes (The quality of these is hard to beat!)
Kirkland's diapers
Baby formula
Dog supplies
Did I miss anything?! Leave a comment and let me know below and I may add it to the list!
Thank you to shipt.com for kindly sponsoring this post. All opinions are 100% honest & completely my own.

Check Out More Posts Like Best Foods To Buy At Costco HERE: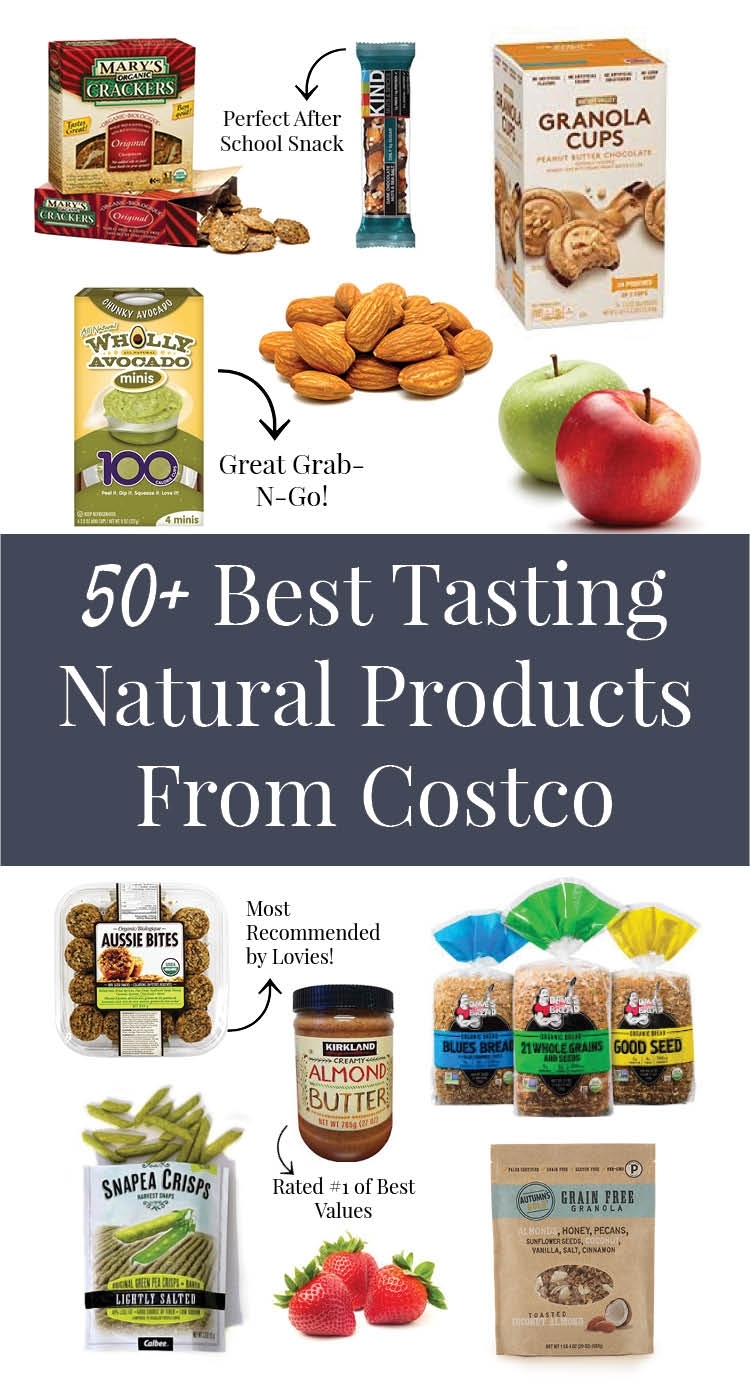 Heather Brown helps busy mamas of young littles who are caught in the hustle to find encouragement in their journey to true health, from the inside out, starting with the heart. Read her journey of learning to live a life well-loved
HERE!