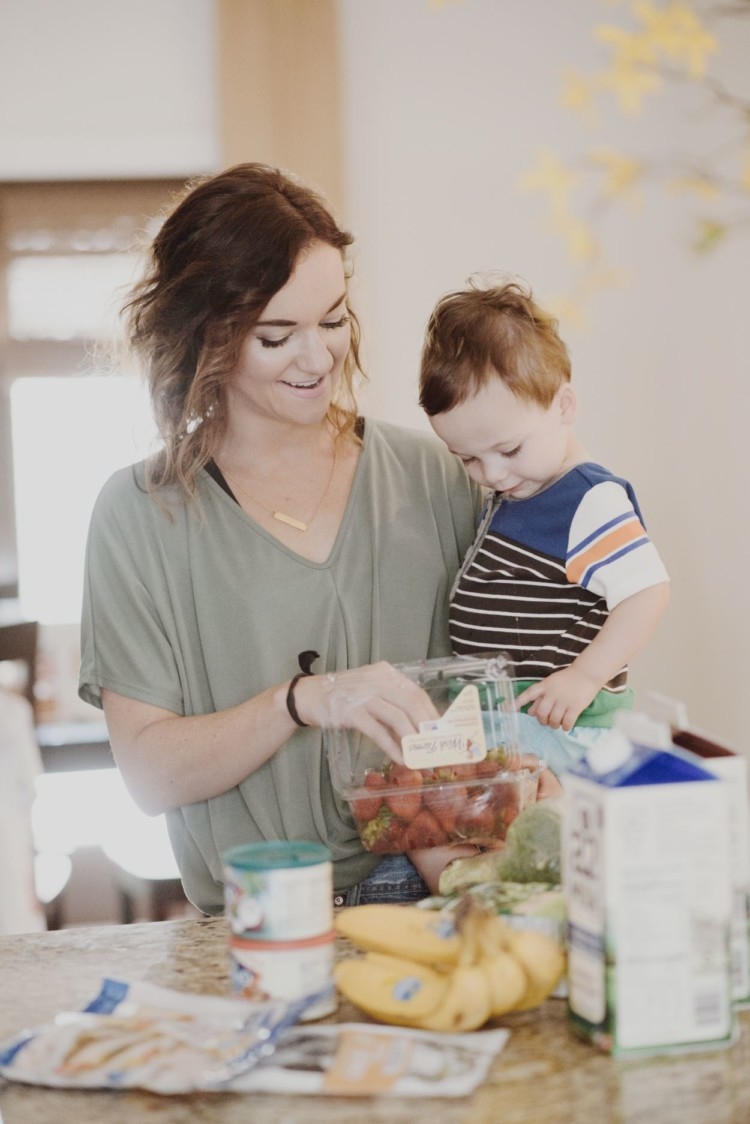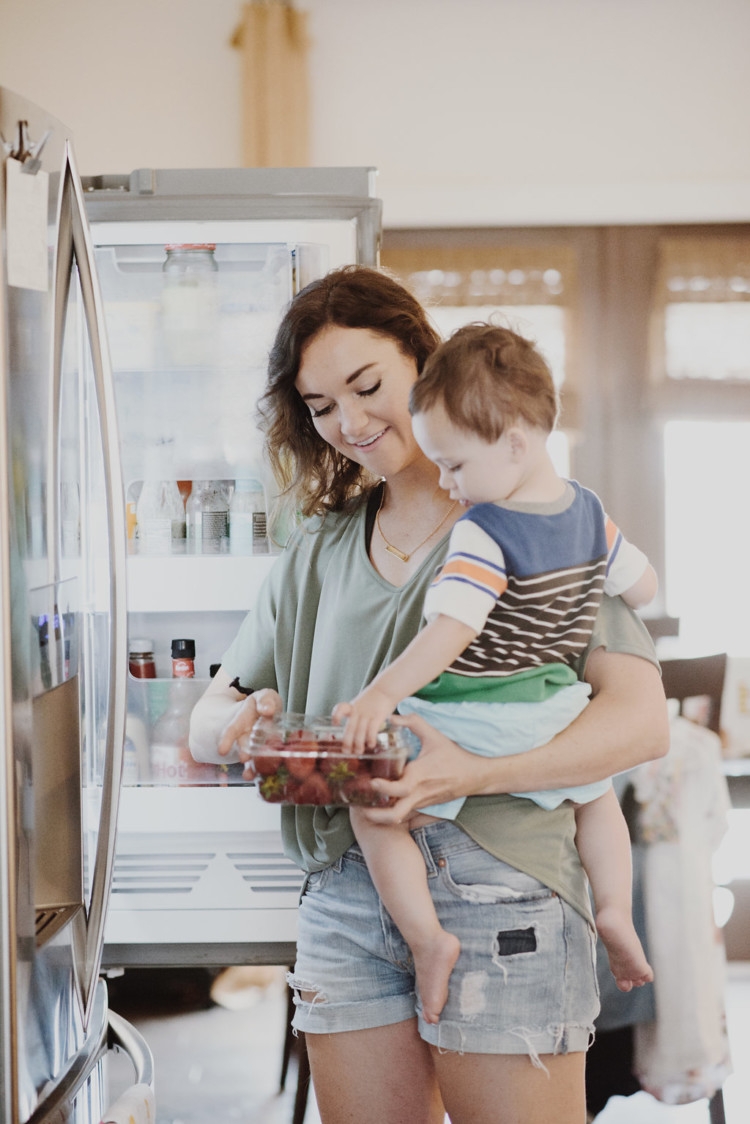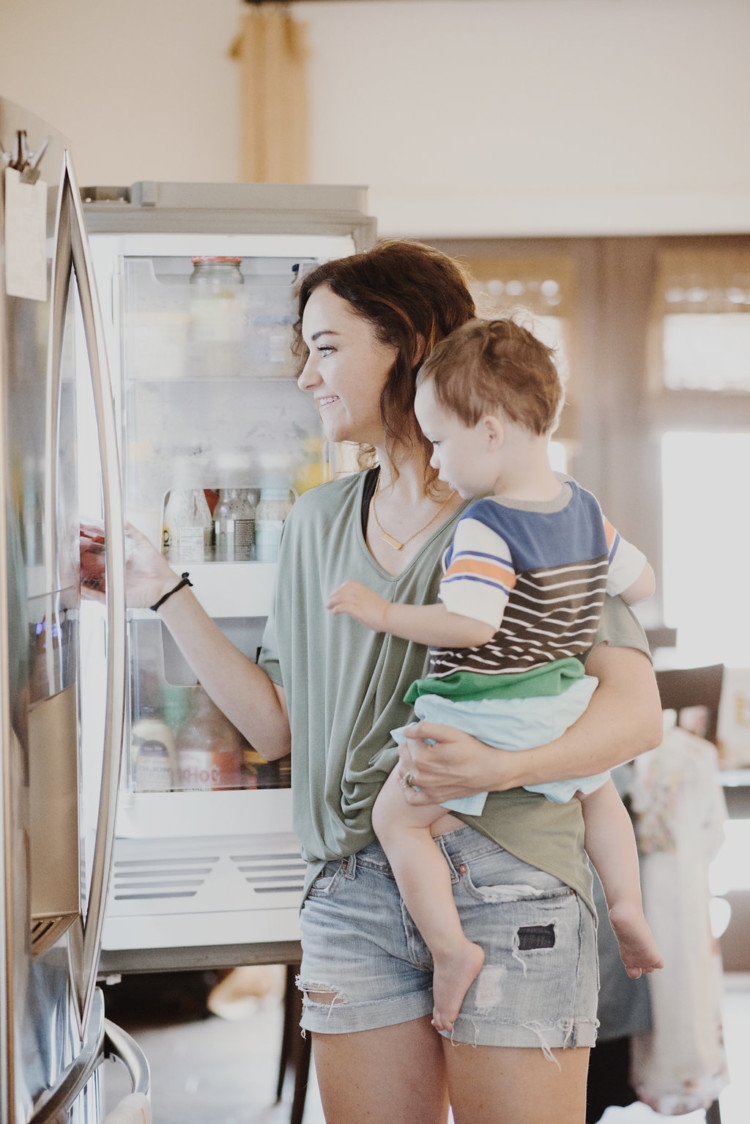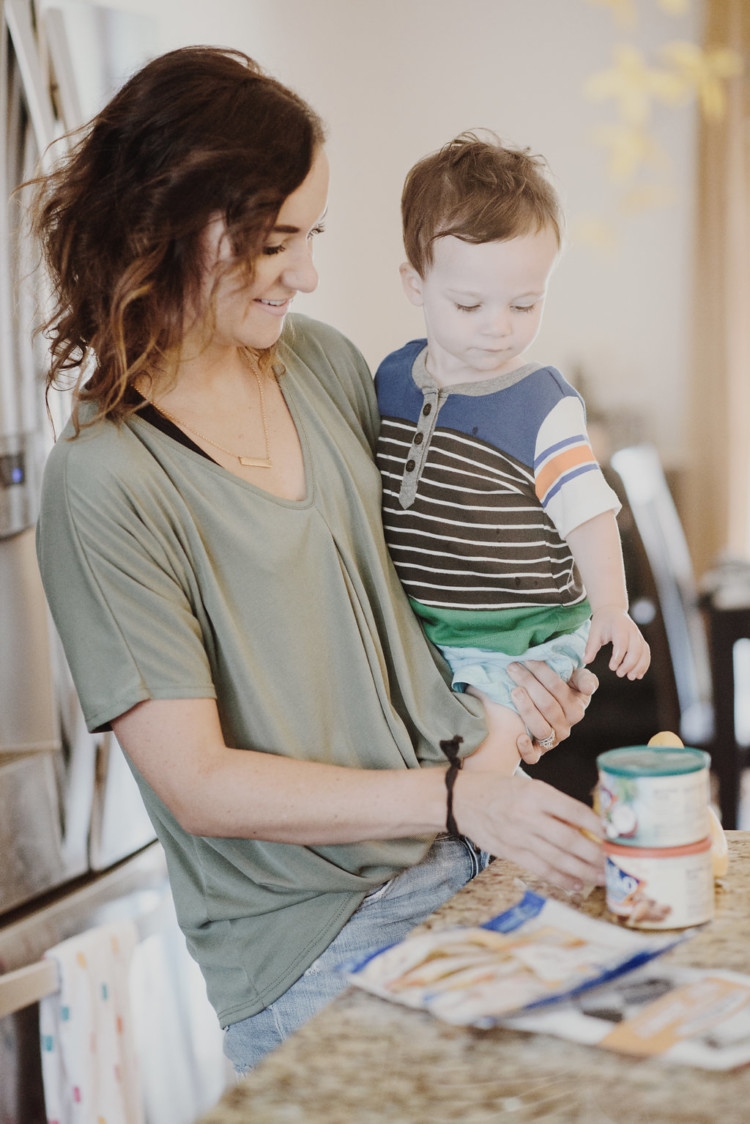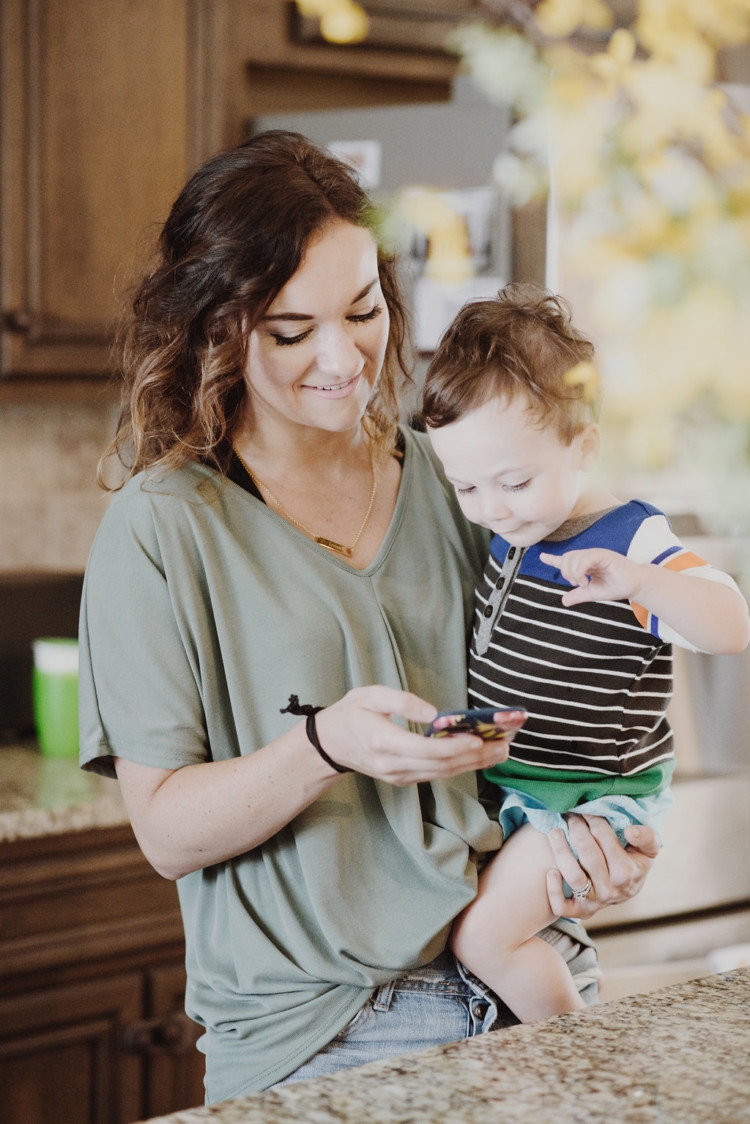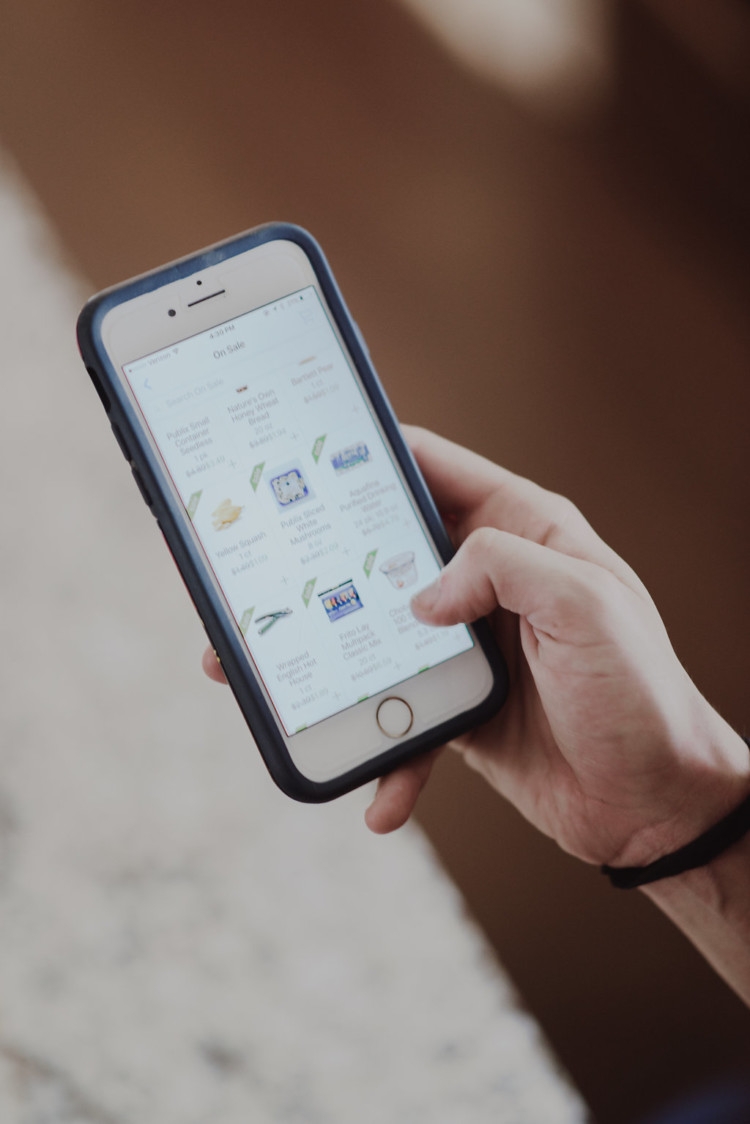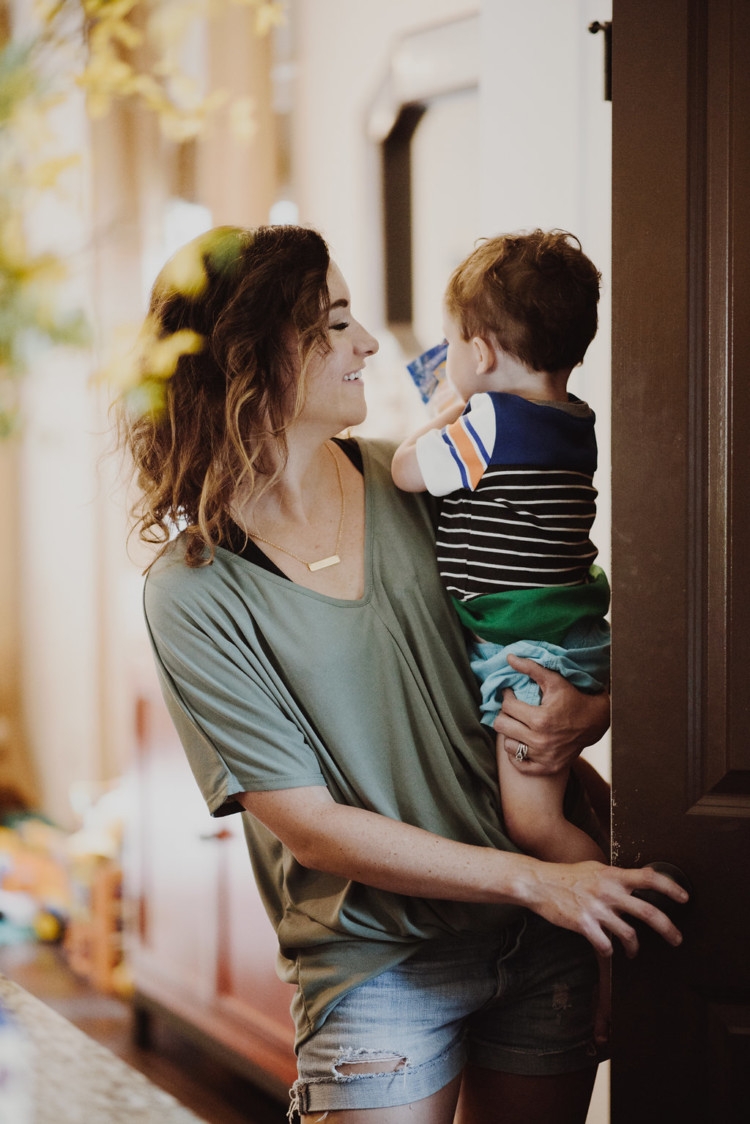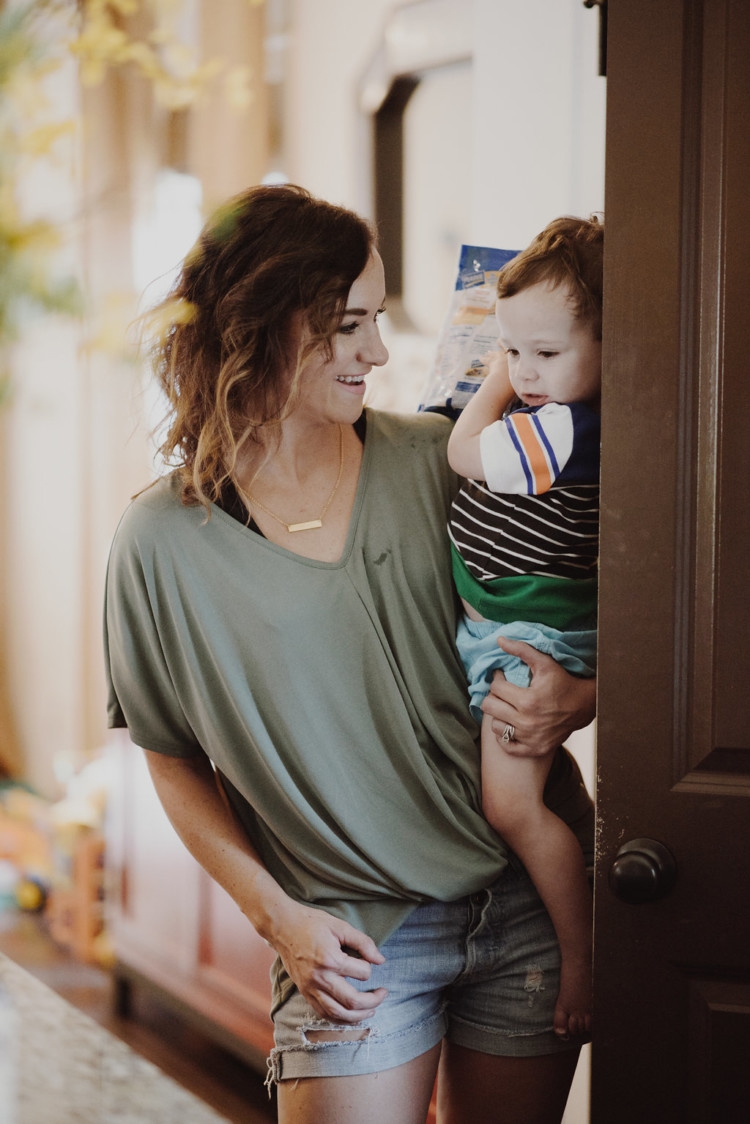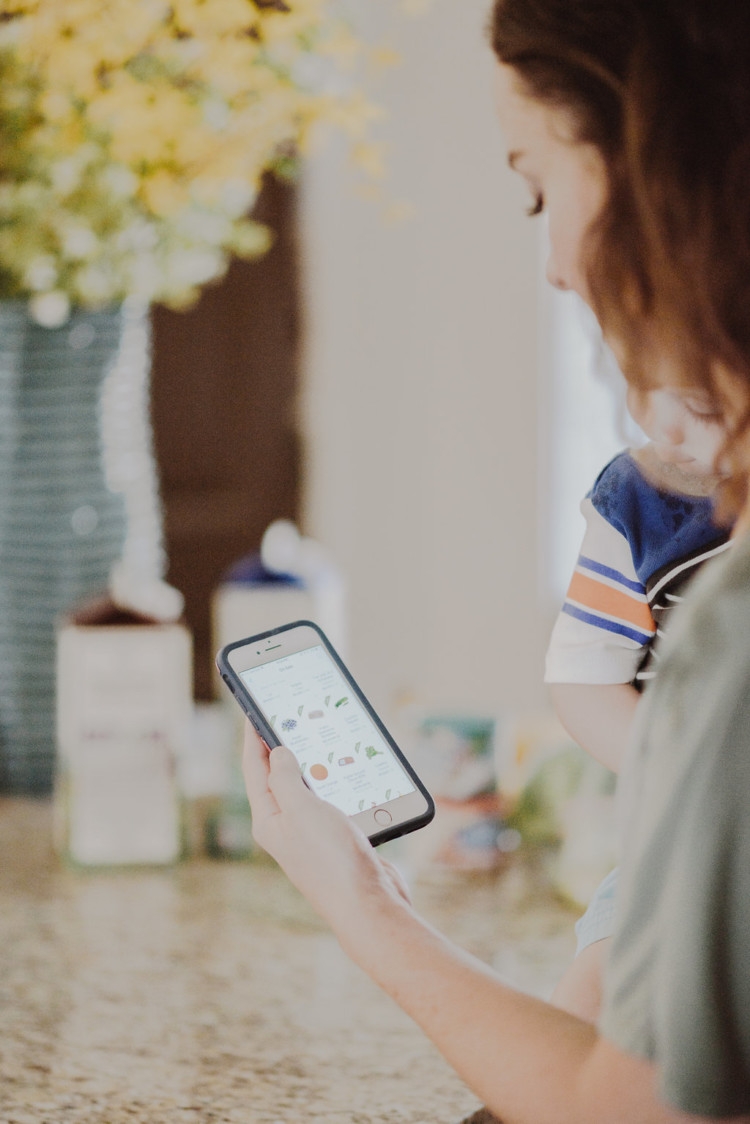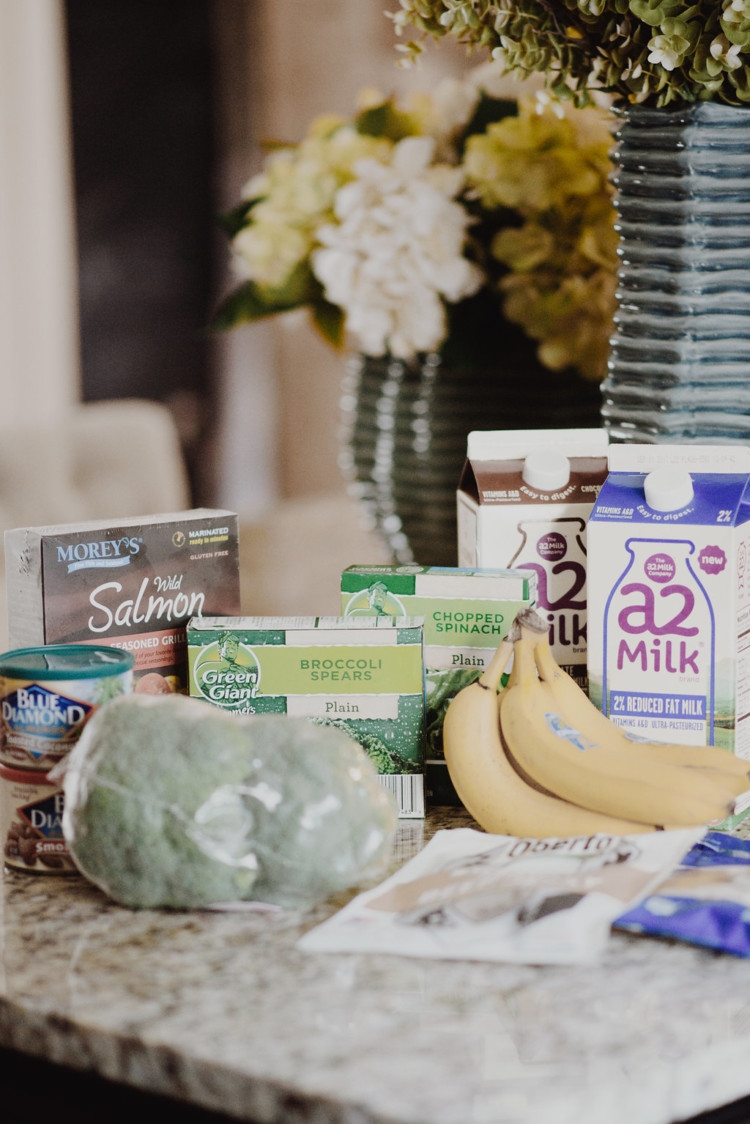 Shirt // Denim Shorts // Necklace // Leyton's shirt // Leyton's shorts
Thank you to Shipt for partnering with me on this post & thank you Ashley Lauren Pitts for the photography!
One of the biggest hurdles I hear from my friends to save money on groceries is that they don't have time to cut coupons. And yes, sister, I hear you! I don't either!! It's too much to keep up with, can make a mess to keep up with all those stacks of coupons and can fill impractical to keep up with.
Between chasing kids around, keeping up with just getting all the things at the grocery your kids need and even having to make it out to the grocery store, it can feel like a nightmare just to do the simple task of grocery shopping for the week. Hopefully I can alleviate some of that anxiety today with a few solutions for you to help you save money on groceries. And in case I don't have enough suggestions for you, I polled you guys to get some feedback so I included some of your tips as well!
Shop based on what's on sale. I never go to the grocery store without having already looked online to see what's on sale, and making my meal plan and grocery list based on those sale prices. That eliminates the temptation of buying things while hungry or having un-needed things end up in my cart. If you have no idea how to meal plan or where to get started, go here to read how I plan our clean eating meal plan each week. When your kids are going crazy in the store, and you feel panicked to just get food to keep them tamed, without a list, it's a sure-fire way to leave frazzled, bleeding money and with nothing in your cart you can actually make dinner out of.

Get Shipt. We just tried Shipt for the first time this week and I have to tell you it is a game changer! I really like it for several reasons…1. You don't have to go to the store with your screaming toddler or chance a meltdown in the grocery aisles! 2. They have their app broken down by sections of the store, a search function…and my personal favorite…a section with only the sale items. I make this my first stop and build my grocery list and meal plan from there so that I know we are spending the least amount that week possible. 3. Anything that can be brought to my house and save me time is a HUGE win! 4. We buy less because we know they will only buy what's on the list instead of impulse buys you make when in the store you don't really need.

I've heard several friends raving about it for years and I was thrilled to see it in action. The lady who delivered my groceries was very friendly and thorough. When I placed my order, I selected the option that my Shipt representative should choose anything that was out using their best judgement instead of calling me each time, which is also an option great for those of you who don't want to relinquish control. 😉 I loved the notes function because then I could make note of something we wanted specifically like our bananas. When I entered bananas, I made a note that I wanted the most unripe ones possible. My rep told me she even went to the back with the produce guy to get ones that were the least ripe since the selection out front wasn't that great. Talk about customer service! They have recently expanded to Piggly Wiggly to so there are even more great options for you to choose from to shop at with them.

Have a list and stick to it. -Kathrn
Don't go grocery shopping when you are hungry. -@The_Carlisles
Buy in-season fruits and veggies. I try to do this since they are always cheapest in season! (i.e. berries and peaches are in season right now, soon apples, corn and squash will be cheap for late summer/early fall.) -@TheHauteHomemaker
Buy meat when it's on sale. Bonus tip is to pop it in individual portions in the freezer. -@averyquinnbottom
Take out cash to go shop. I have a strict budget as a college student and taking out cash to shop for groceries has helped me so much to stay within my budget. -@Iamdashafierce
Don't do random trips to the store for one thing. I always end up spending $20 or more for stuff I don't really need. -@karaeobrien
Shop at Whole Foods. Even though it's a more expensive grocery store, since I have my two boys with me, it actually saves me money because they're not crying for all the snacks with their favorite characters on the box. They don't carry that stuff there. So, not only does it save me money but it makes for a more peaceful shopping experience! Every time I'm in other stores my 3 year old kicks and screams for anything with ninja turles on it, and it's typically unhealthy food but I end up buying it so he'll stop. #MomFail, I know! -@CarleeKPhoto
Roast whole chickens. I roast two chickens and pull the meat and freeze it for quick meals (salads, tacos, etc) then I use the bones to make broth and freeze that as well. I spend $12 and get at least 6 meals of meat for two people and 3 meals of broth for a family of three. -@allyehlert

Make sure you head over to my Facebook page and ENTER TO WIN a FREE YEAR of SHIPT + a $50 grocery credit!

A bonus tip is to be willing to try off brand items. For instance, if my favorite brand isn't on sale I'll get the store brand of whatever product we are buying. If you still want more tips to save money at the grocery store, you can also check out my posts on meal planning and healthy eating HERE!
How do you save money on groceries? I'd love to hear in the comments below!
Heather Brown helps busy mamas of young littles who are caught in the hustle to find encouragement in their journey to true health, from the inside out, starting with the heart. Read her journey of learning to live a life well-loved
HERE!