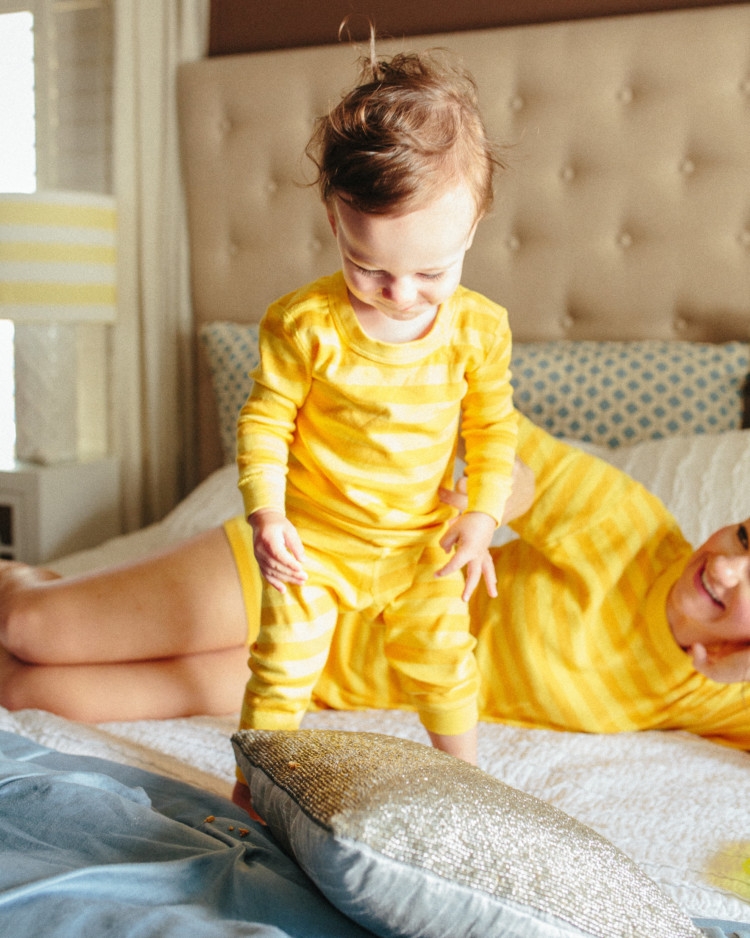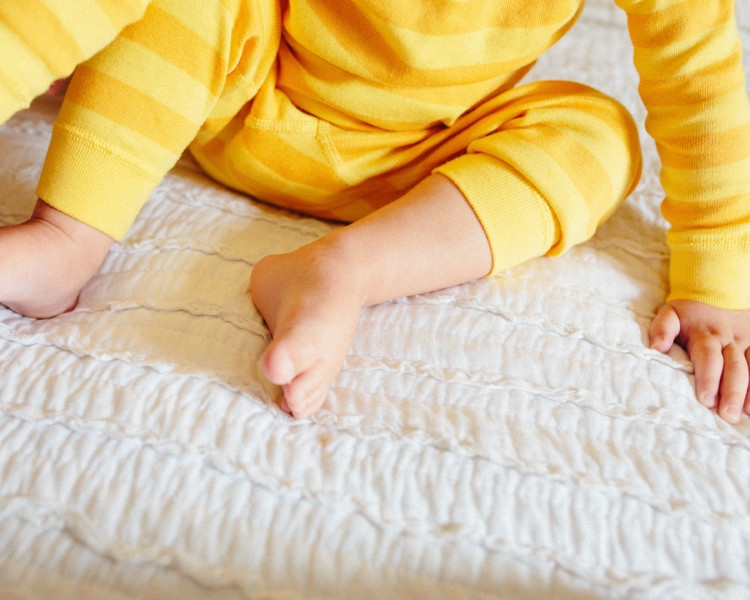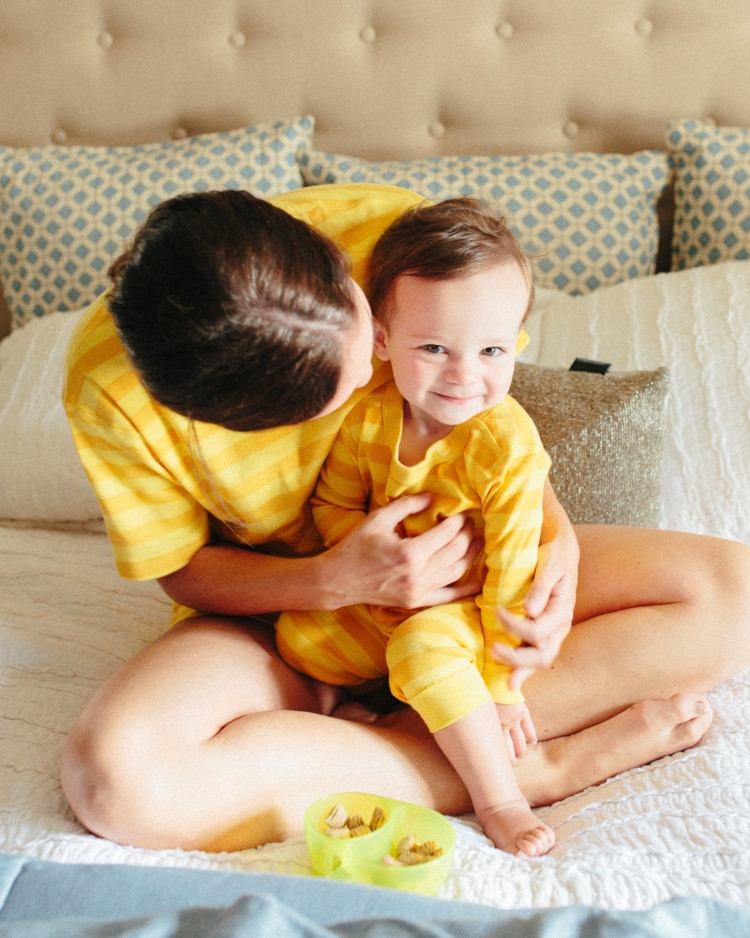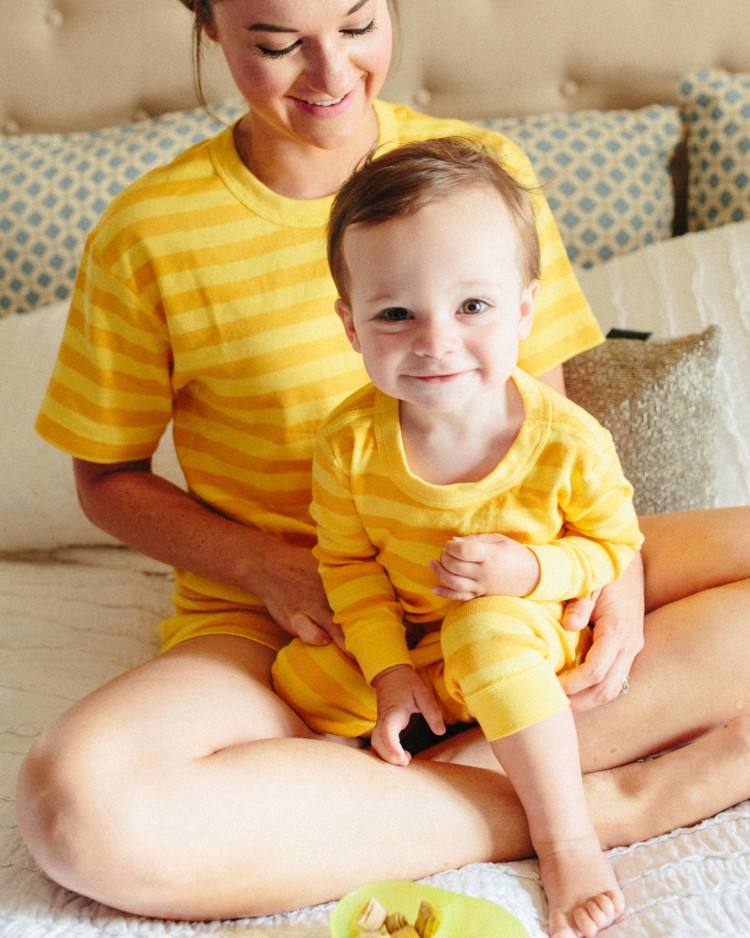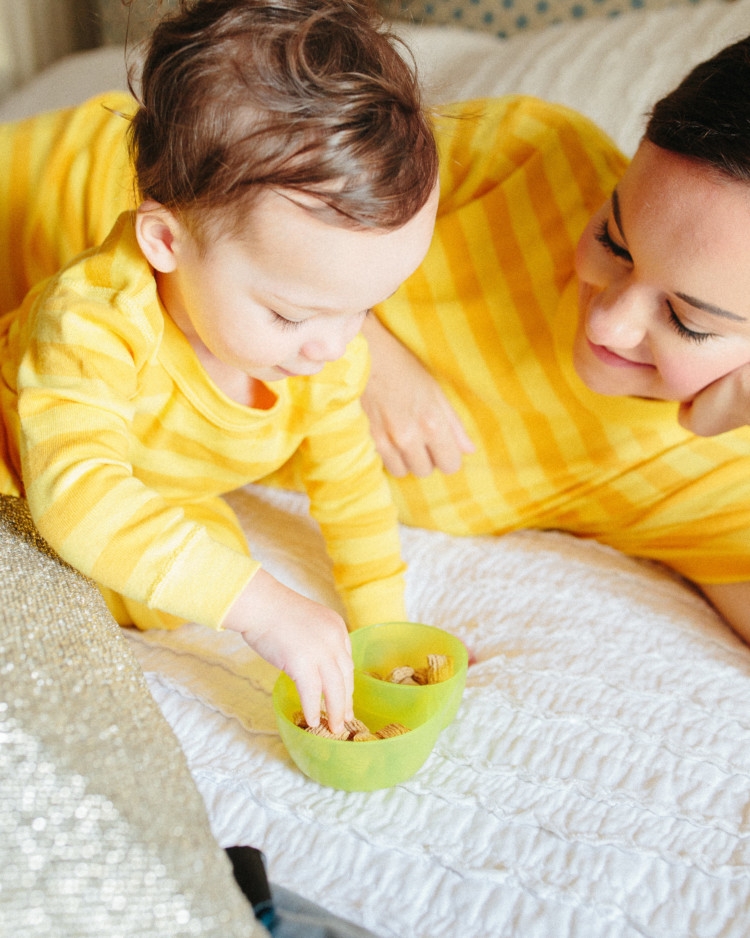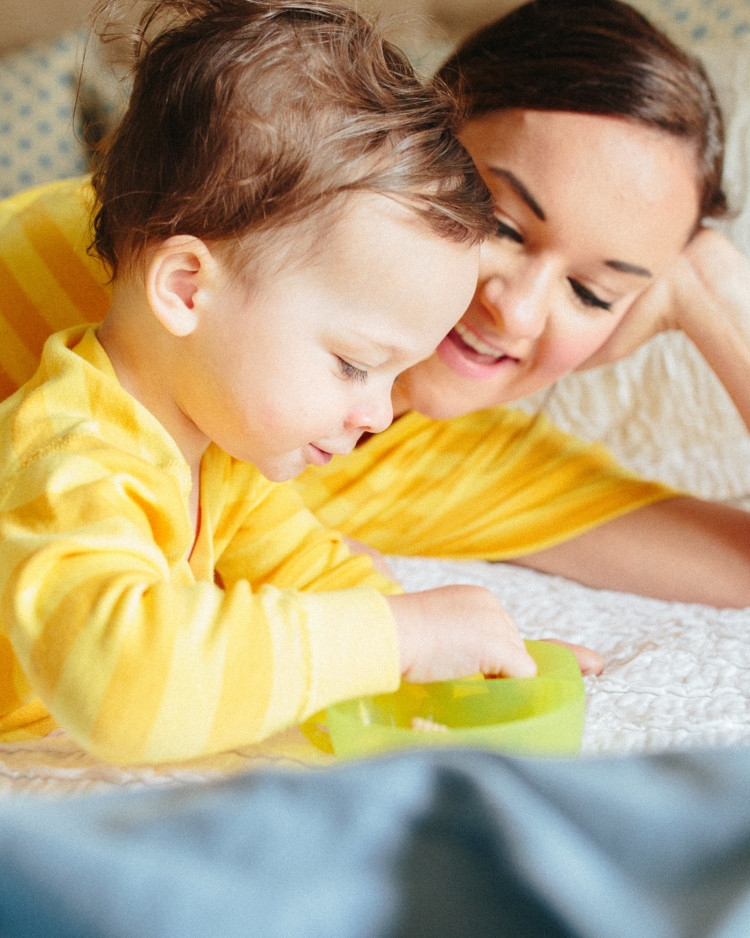 Pajamas // Head board//  Pillow Shams-sold out but similar // White Coverlet
Photos: Rachel & Noah Ray (affiliate links included)
We have been in our home now for 2 years almost exactly, because we moved in when I was 8 months pregnant and Leyton turns two next month! Let me forewarn you that if you have recently moved into a home while you are pregnant, try to do ALL THE THINGS now because once baby is here it's practically impossible it seems. We still need art and photos hung on our walls in several spots, rugs, simply anything in our entryway and lots of finishing touches. But the reality is babies don't keep y'all and life is busy, so if my house isn't perfect, well, I'm ok with it!
There are a lot more important things in life that a perfectly decorated or clean home. In fact, just tonight Eric said to me, "I think the house may be getting a little out of control, babe." What he doesn't know is he said that to me after I had already cleaned what I thought was out of control today, changed the sheets on our bed and done the dishes. WOW, if he would have seen it earlier this morning…he would have really been aghast. HA! 😉
If you are looking for all my best Nordstrom sale information, check out these posts:
Shop my Nordstrom Anniversary Sale Home Favorites:

What are your Nordstrom anniversary sale home picks? Did you buy anything I missed? I'd love to hear in the comments below!
In celebration of the recent launch of Lili Alessandra a maker of fine linens and soft furnishings on Nordstrom.com. I have partnered with a few of my favorite bloggers to give away a $500 Nordstrom gift card! Simply enter below by completing the rafflecopter. You'll receive one entry per completion. This giveaway is open internationally and ends on 8/9. Winner will be announced here. Good luck!