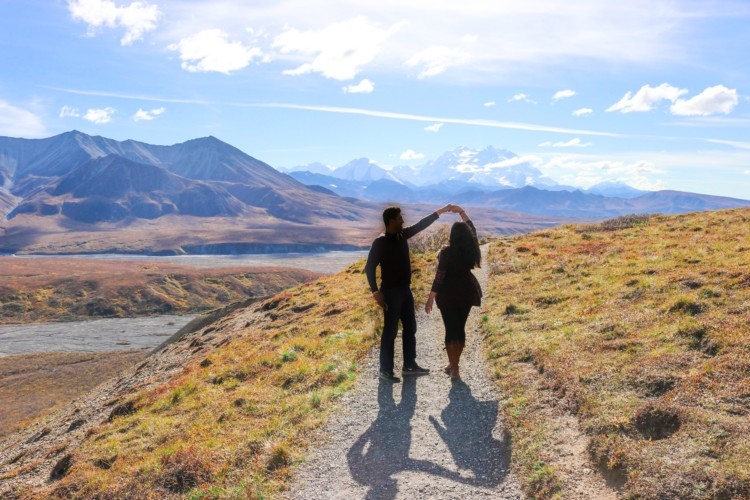 Today I have invited Lena from Happily Ever Adventures to share some fun date ideas with us. Leyton and I are enjoying a zoo day today with my mom, sister, and brother-in-law so this guest post couldn't have come at a better time. I know you are in for a treat with all the date ideas below!
Eric and I are huge believers in date nights, ESPECIALLY after you have kids so I hope this inspires you to surprise your honey with a date night like one of the ideas below! Once the travel bug bites you after reading these ideas, make sure to check out our Cancun, New York City, & New Zealand travels if you haven't before. 
Hi! My name is Lena! I run a travel & lifestyle couple's blog with my husband, Bassam. We are high school sweethearts and newlyweds. We started our blog after a rough first year of marriage in an attempt to make our marriage a priority. Our goal is to find the adventure in everyday life together. I hope you enjoy our guest post!
Our absolute favorite thing to do together is to travel. We both have major wanderlust fever and love exploring new places together. There's just something about going somewhere new, being out of our routine, and having new experiences together that feels so romantic. We always feel so much closer to each other after a trip and love creating those priceless memories together. Since we can't travel as much as we'd like, we've come up with creative ways to incorporate travel into our date nights at home. Most of these ideas are budget friendly and many of them don't even involve leaving your house- which is perfect if you have kids and don't want to deal with getting a sitter! Read on for 10 travel inspired date ideas.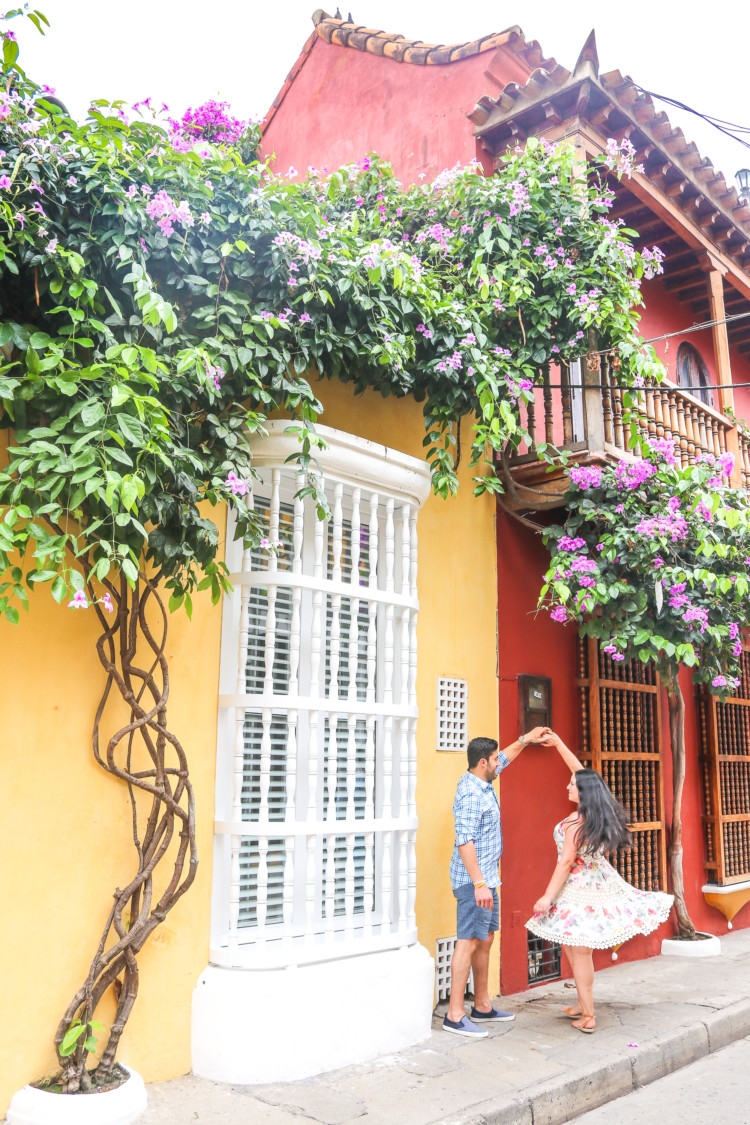 Turn your home into a fancy hotel
If you love fancy hotels like we do (who doesn't?), save some cash and turn your home into a hotel for the night! Here are some ideas:
Ask a department store or beauty store for sample sizes of fancy body lotion and other skin care items. Place those in the bathroom in a pretty basket

Light a few scented candles and turn on soft music

Place a bottle of champagne in a bucket of ice near the bed. Bonus points if you also make some chocolate covered strawberries!

Watch movies in bed. This is totally our hotel guilty pleasure

Make a simple breakfast in the morning and serve it in bed on a tray. There's just something about breakfast in bed that feels so luxurious!
     2.  Go on a picnic
We love picnicking when we travel and this is so easily recreated at home. Grab a picnic basket and fill it with your favorite foods and drinks. You can take your basket outdoors somewhere or just set up your picnic at home. When the weather is nice, we take our picnic to a local park. When it's not quite so nice outside or we are feeling too lazy to go out, we'll move our coffee table aside and set up a cozy space with blankets and pillows. It's always such a sweet and romantic date.
     3.  Country inspired theme night
Pick a country you've been wanting to travel to and do a theme night with all things that country! Play music from that country, cook or order that type of food, watch a movie set in that country, you get the idea. Here are some examples:
Italy:

Make homemade pasta or pizza together. Have gelato for dessert

France:

Dine on a cheese platter and some wine. Watch

Chocolat

Japan:

Learn to make sushi together. Pair with sake

Greece:

Feast on a dinner of Mediterranean appetizers like Greek salad, olives, feta, hummus, artichoke dip. Wear togas

Mexico:

All our favorites for dinner! Guacamole, chips and salsa, a make-your-own taco or burrito bar. Savor margaritas- on the rocks or blended, your choice! Watch

The Three Amigos

. Bonus points if you get a piñata!

4. Camp at home
Set up a tent in your living room or backyard. You can make it extra romantic by wrapping twinkly lights around the tent. If you don't have a tent, get creative and make a fort out of chairs and blankets. Make s'mores and tell scary stories. We aren't big on real camping, but this kind of camping is right up our alley.
        5. Take a class together
One of our favorite things about traveling is learning new things. Taking a class together is a great way to do this. Our favorite classes we've taken together over the years are cooking classes and dance classes. This type of date is a little more expensive, but we find it so worth it because we can learn new skills that we can use for future dates. If it's just out of your budget, look up videos on You-Tube and take a virtual class.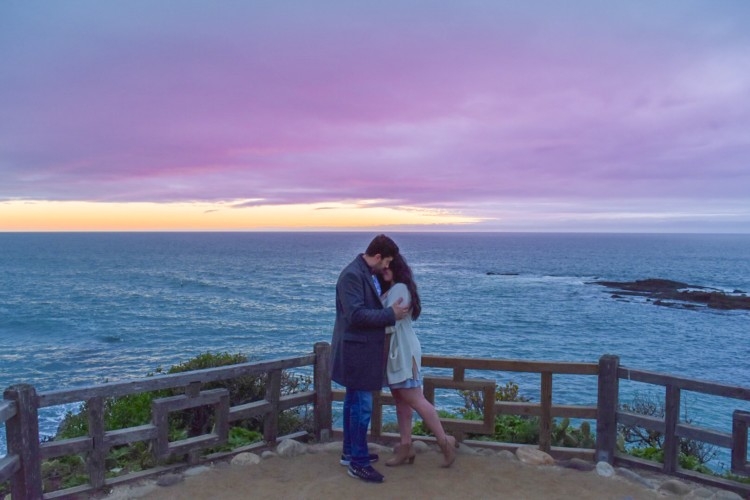 6.  See your town as a tourist
It's always so interesting to us that tourists often see a town more thoroughly than the locals who live there. We know that's true of us and where we live! Most likely there's a lot to do in your town that a tourist would be really interested in but seems commonplace to you. Go a Google search for, "top things to do in (city)" and try all the things that come up! Even if they seem cheesy or lame, have an open mind and try it. You might be surprised how much you like it. We've learned that spots that are touristic destinations are often so for a reason- they can be a lot of fun!
   7. Go on a day trip
Any time we are feeling in a rut or are really missing traveling, we leave the house early morning and don't come back until that night. If we can afford it and have the time, we may even stay away for the night. We always feel so reenergized after, even if we don't travel far. Go anywhere, as long it's somewhere you haven't been before. If you aren't sure where to go, do a Google search for day trips from your city and pick one at random. If you're feeling extra spontaneous, you can also play a game we call "The Quarter Drive". For a pre-set amount of time, like half an hour, let a quarter be your navigation system. Head you turn left, tails you turn right. Where ever you end up when time's up, stop there and explore.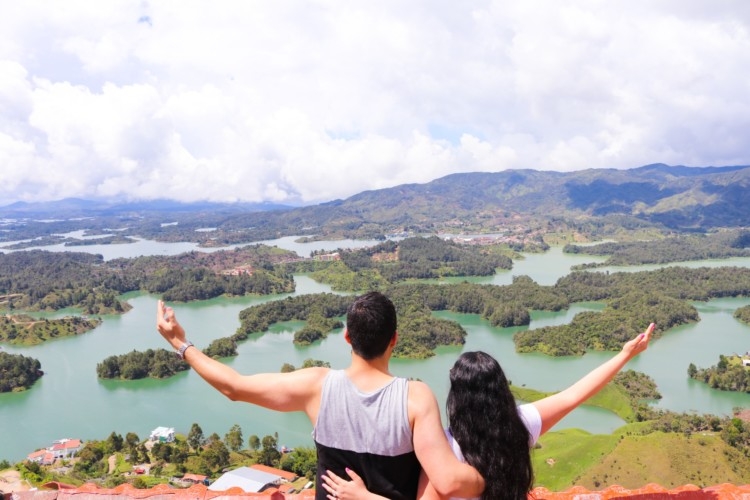 8.  Host an "Around the World" Party
Invite your couple friends over for an at home group date night. Ask each couple to bring a dish, activity, or custom to share from a different country. Decorate your place with items, flags, etc from different countries around the world and create a playlist with music from around the world.
   9. Visit a cultural festival
We love to look up when different ethnicities have a festival in our town or close by. We've been to Greek festivals, French festivals, and Lebanese festivals. Each one was so much fun and mixed up our regular date night routine. Each festival was a little different, but they usually include food, music, dancing, and products from that country. Do a Google search and see if there is something like that near you!
Try something new
One of our favorite things about traveling is getting outside of our comfort zones. For example, Bassam is terrified of heights, but I've been able to convince him to go on helicopter rides when we travel. Now it's one of his favorite activities!
When we are in a rut or really wanderlusting, we will do something new. It may involve just trying a new food or it could be trying a new activity. Doing novel things together like this really helps increase our bond, teaches us new things, takes us outside of our comfort zones, and helps us make wonderful memories together. At the end of the day, that's what travel is all about to us.
–Lena from Happily Ever Adventures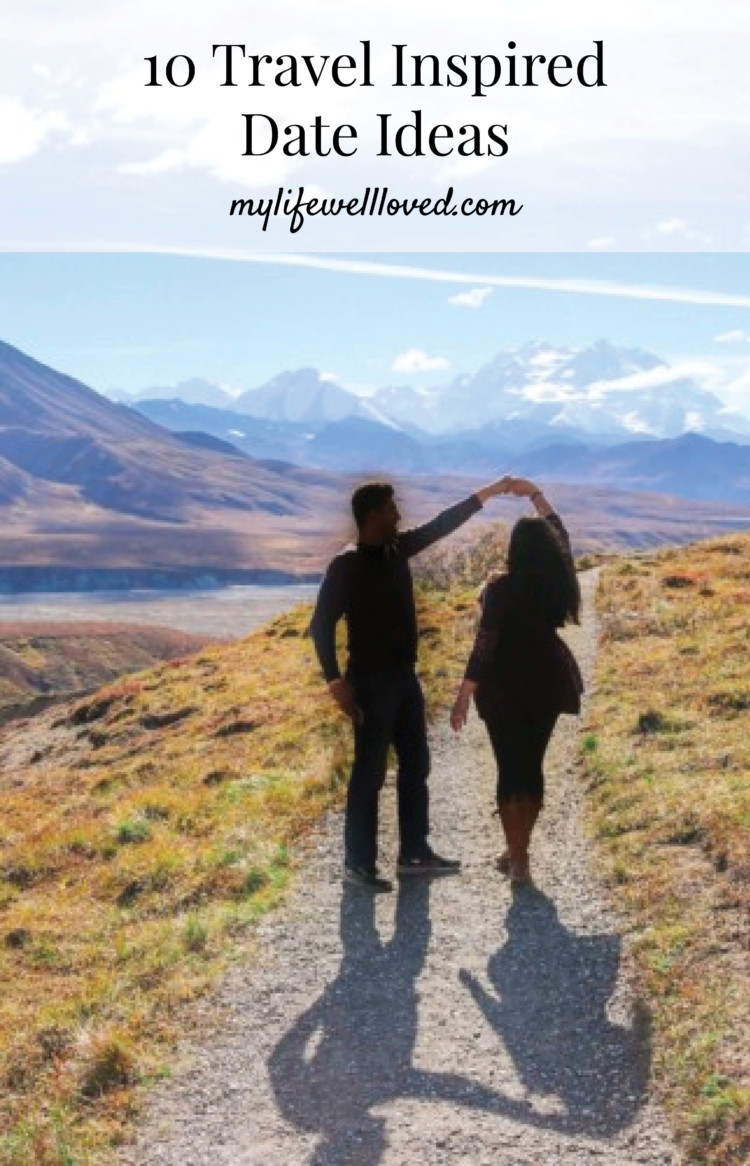 Heather Brown helps busy mamas of young littles who are caught in the hustle to find encouragement in their journey to true health, from the inside out, starting with the heart. Read her journey of learning to live a life well-loved
HERE!