This post on An Unforgettable Cancun Trip was originally published in August 2017 and updated in May 2022.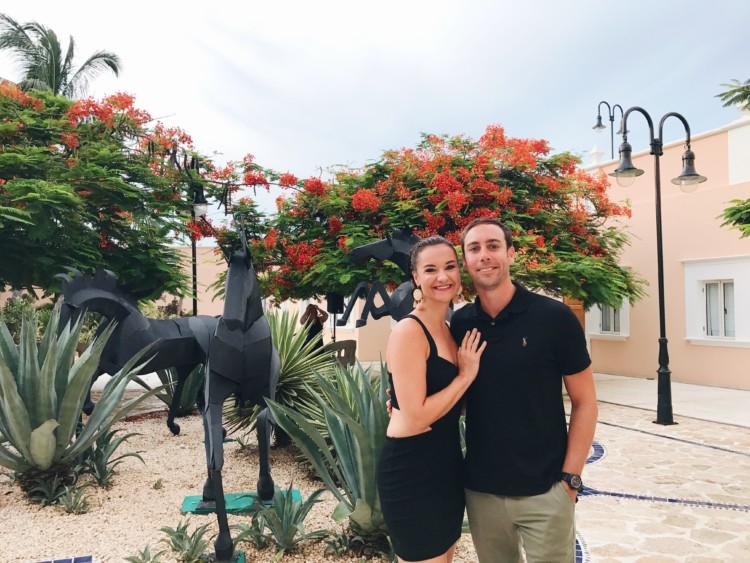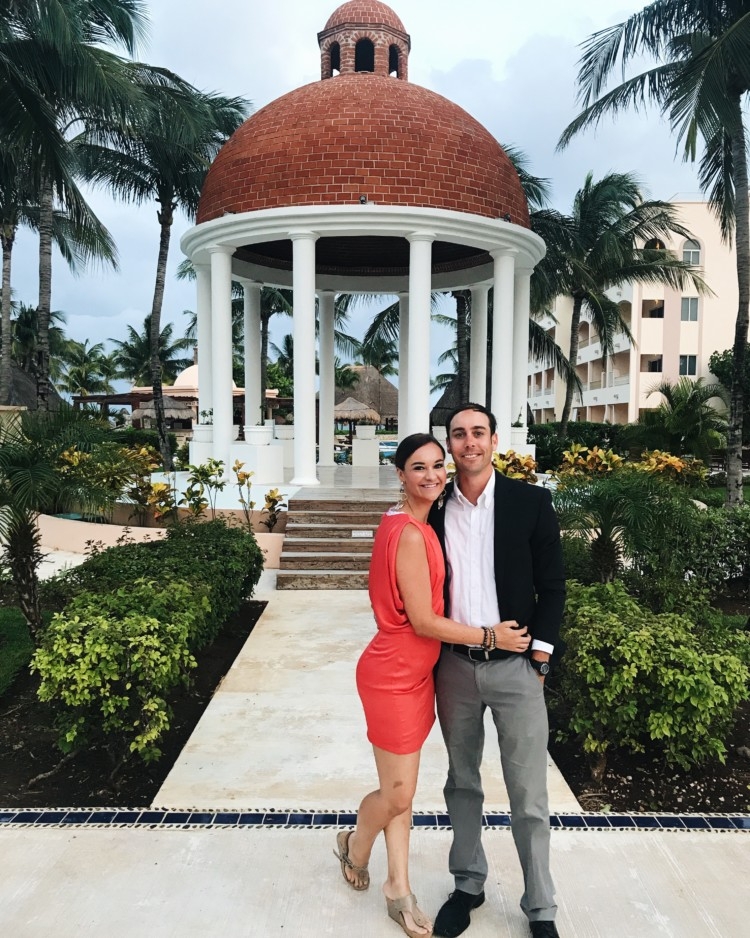 Keep scrolling for a full recap of our unforgettable Cancun trip!!!
Little Black Dress // Gold Choker // Bikini // Monogrammed Hat // Coral Dress
I'm super excited to share today's blog post with you today because it's written by a very special guest writer, my husband, Eric! He's a better writer than I am and a powerful force behind My Life Well Loved. I'm truly honored to have him here to share the first part of our Cancun trip with you. He made me tear up when I read this post he wrote. <3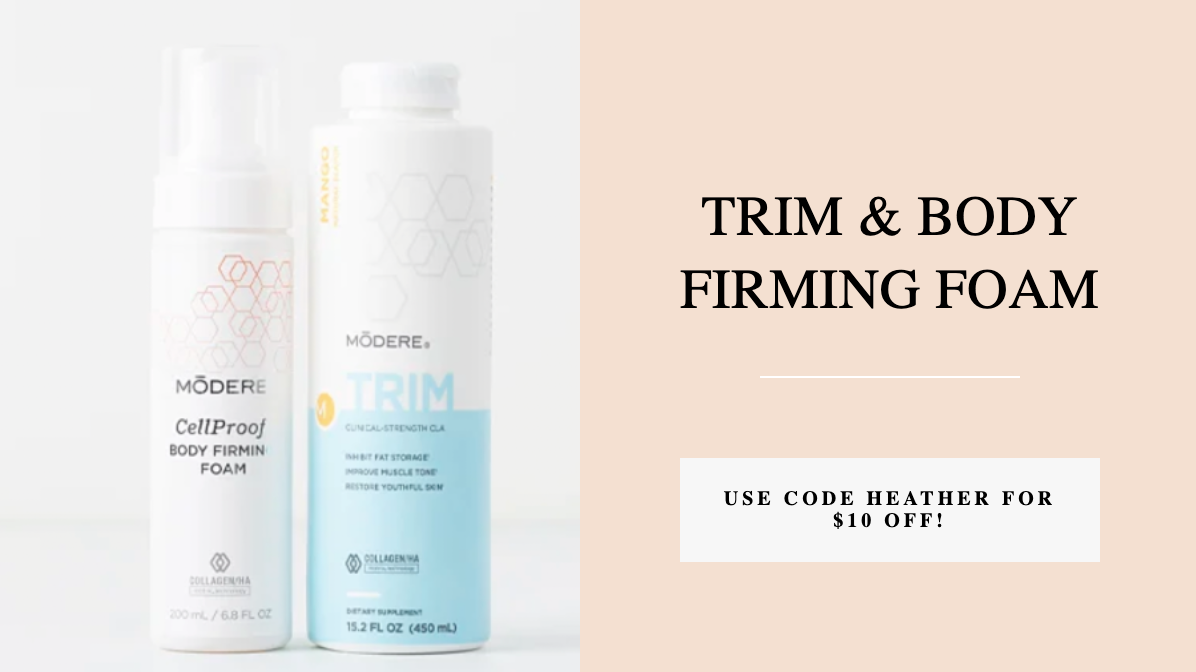 Before we get into the post, I have to share with you my favorite beach travel essential! This power duo of Body Firming Foam and Trim Liquid Collagen is a set I add into my routine during swimsuit season. The Body Firming Foam is designed to tone and tighten the appearance of targeted areas and TRIM was awarded the best weight management product is formulated to inhibit fat storage, improve muscle tone and restore youthful skin. When you buy in the bundle, you get extra savings + stack my code HEATHER for an additional $10 off!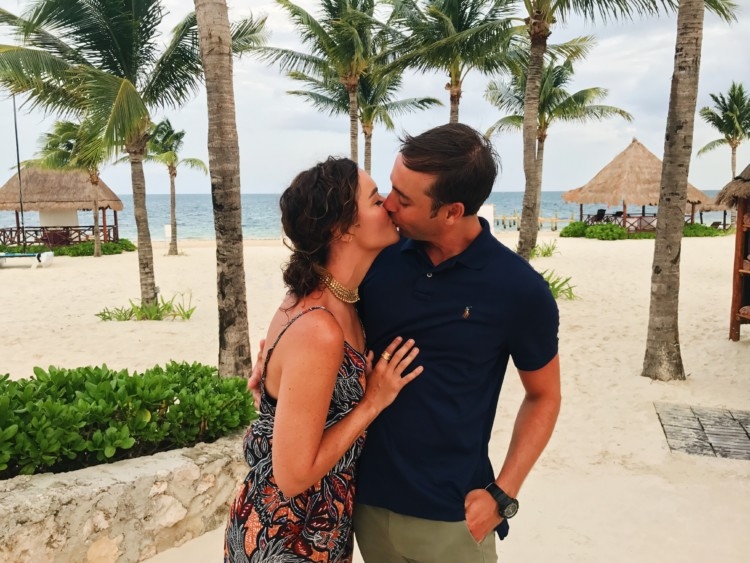 Wow, so this is what it feels like to write a post for your wife's blog. I feel like there is so much pressure on me but I am going to try and do whatever Heather always does and just be myself and try to be as real as possible to you, the readers.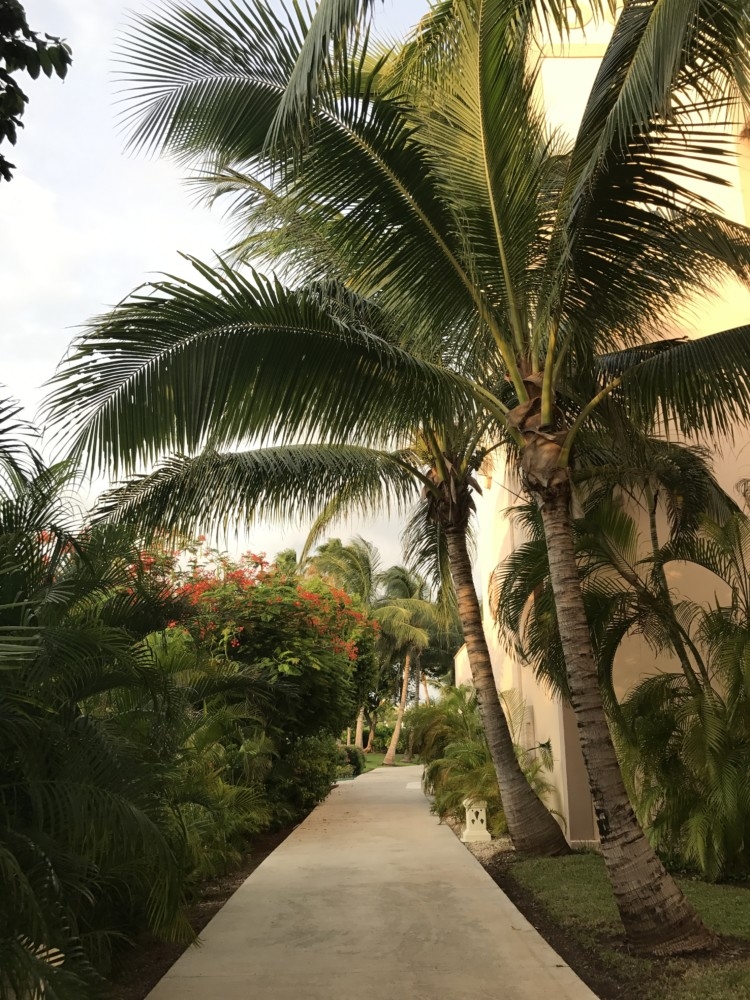 When I first started thinking about how I wanted to approach talking about our recent Anniversary Cancun trip I thought about doing it as more of a review of the resort, which I will do and then I also thought about just giving the highlights of the trip, but finally I decided on talking about the most important part of the trip and why our Cancun trip was even able to occur in the first place and that would be my wife, Heather.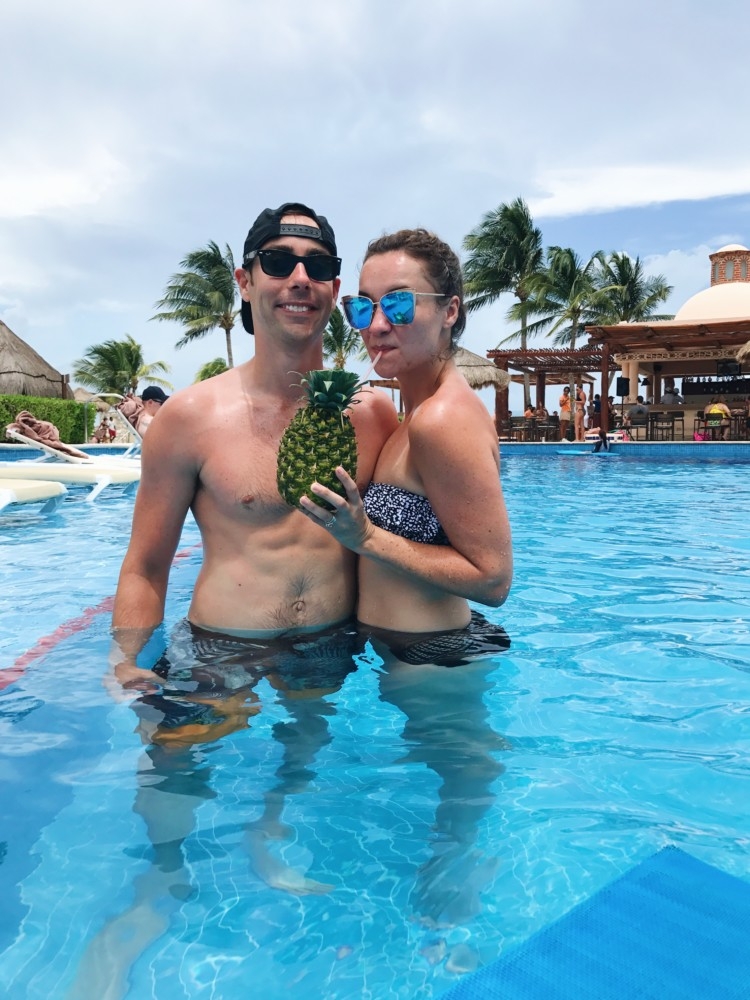 Sunglasses // My Favorite Body Fat Inhibiting Supplement
On September 6th we will have been married for 9 years, which is the loose excuse we gave for going on our recent trip to Excellence Cancun Riviera. When I say loose excuse, it is because even if it wasn't our Anniversary I know we would still try to go on a trip together. Each vacation no matter how big or small, Heather and I look at our trips and experiences together as investments in our relationship. Whether it is a big trip like we did this past time or a small weekend getaway this provides us time to slow down and discuss what is important in our lives.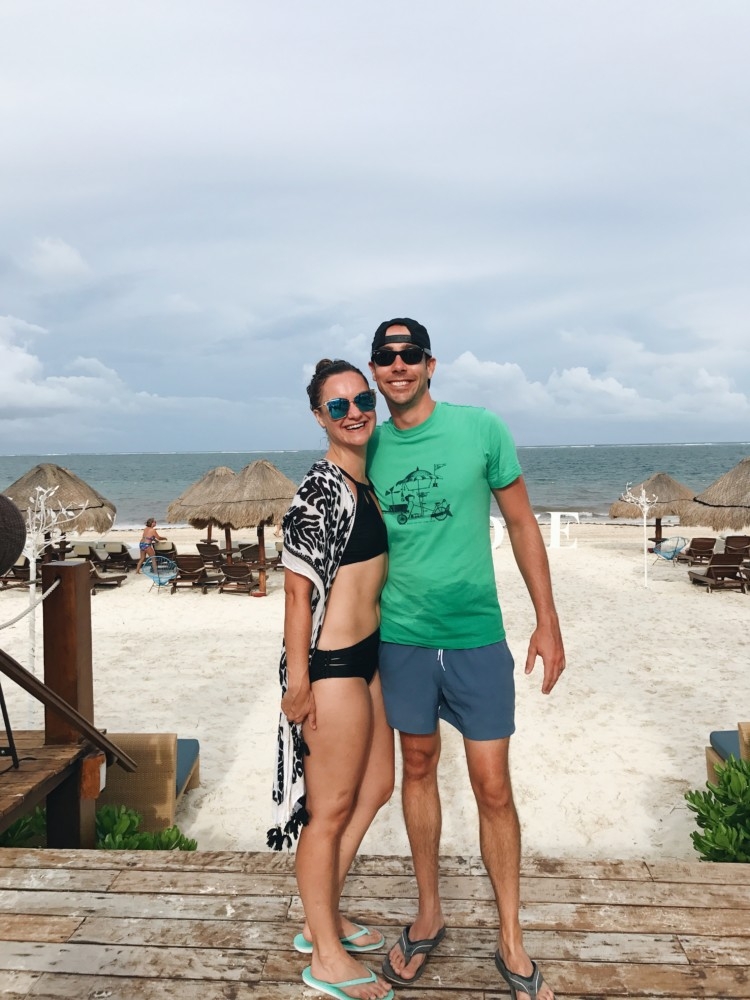 Swimsuit // Coverup // Sunglasses // Eric's Sunglasses
For me, it gives me additional time to reflect on how thankful that I am married to such a strong and independent woman. Heather is truly the hardest working person I know and it encourages me to be a better husband every day. Heather and I always joke about how we complement each other but it is completely true.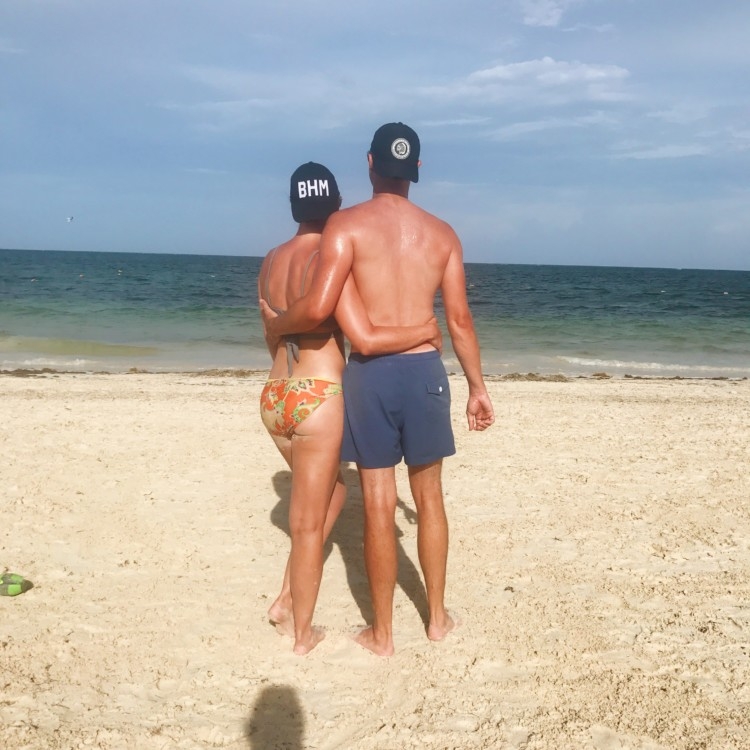 One of the things I love most about Heather is that every person Heather meets she makes them feel like she is their best friend. Heather is 100% real with each person she meets and she is incredible in encouraging them in any and all of their desires. Also did I mention Heather is a complete smoke show, absolutely gorgeous. With that being said we could not have asked for a better vacation to reinvest in our marriage and just enjoy each others company. Now onto the highlights of our Cancun trip…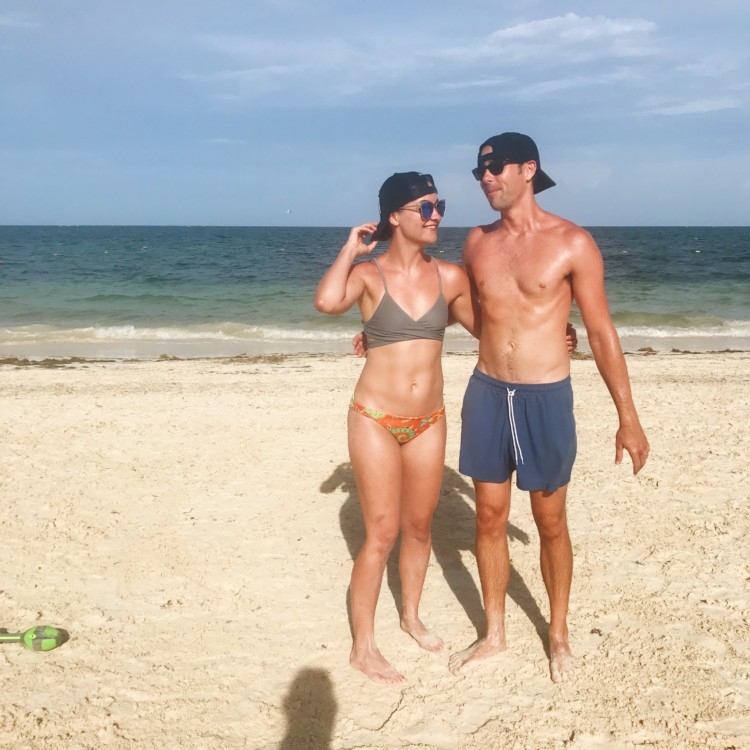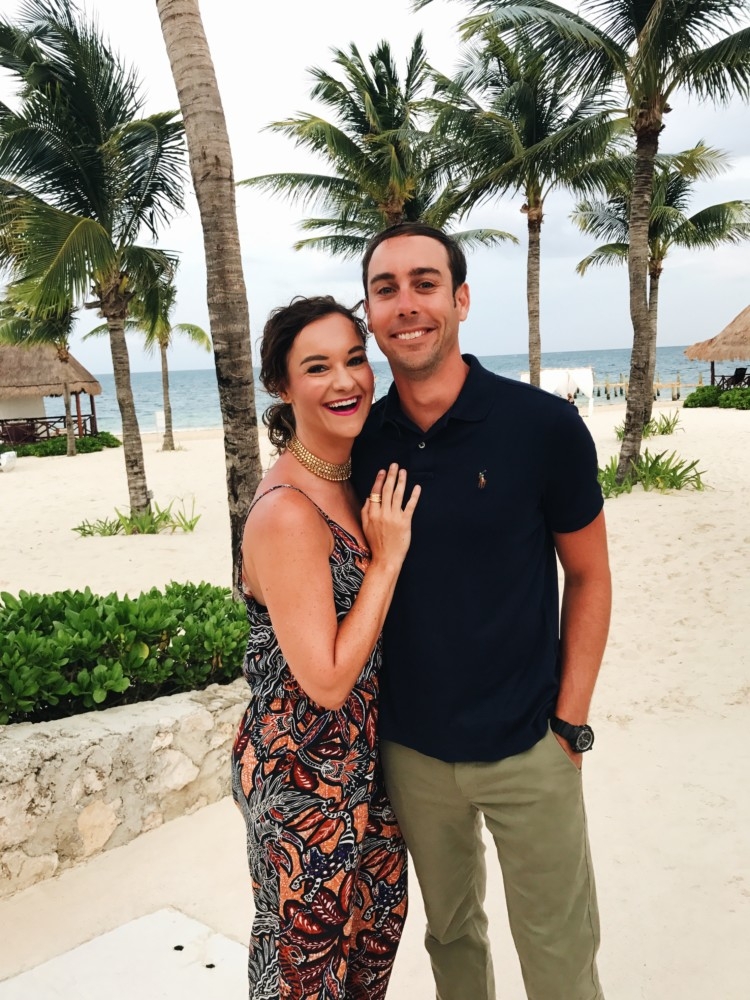 For me the first part of any trip begins with the planning, and in all actuality, this is one of my favorite parts of any trip. I love doing research to find the best location, best deal, best restaurants, excursions, you name it. Part of the enjoyment of planning, not only comes from my semi OCD about a few things, but also it gets me excited about the future. When you are going through a rough day at work, it is always nice to know you have a goal to look forward to in the future.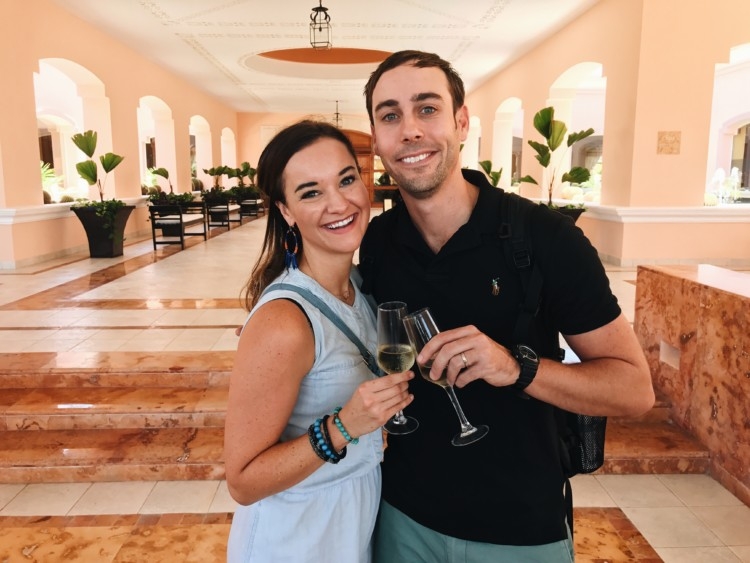 Click HERE for our full review of The Excellence Resort that we booked through BookIt for a great deal and our Cancun trip video! If the picture above is any indication, you'll see we were quite happy to get there, especially when they served us champs upon arrival! 😉
Watch Our Cancun Trip Recap Video
Want More Travel Guides To Our Favorite Beach Destinations?
PIN The Cancun Trip Travel Guide For Later!

Heather Brown helps busy mamas of young littles who are caught in the hustle to find encouragement in their journey to true health, from the inside out, starting with the heart. Read her journey of learning to live a life well-loved
HERE!