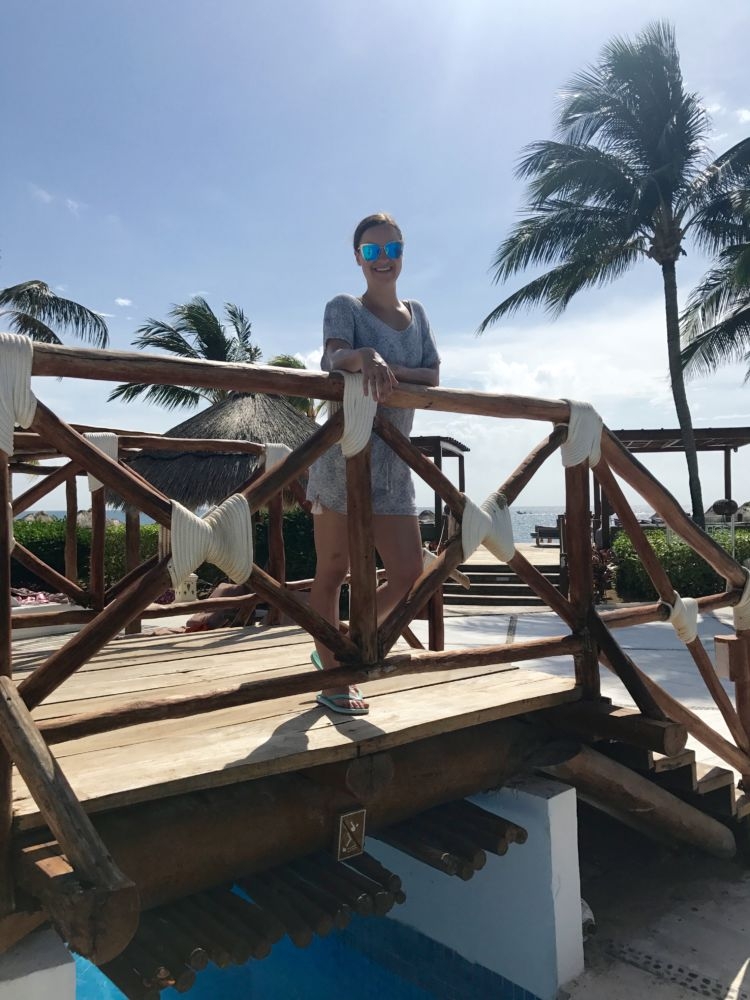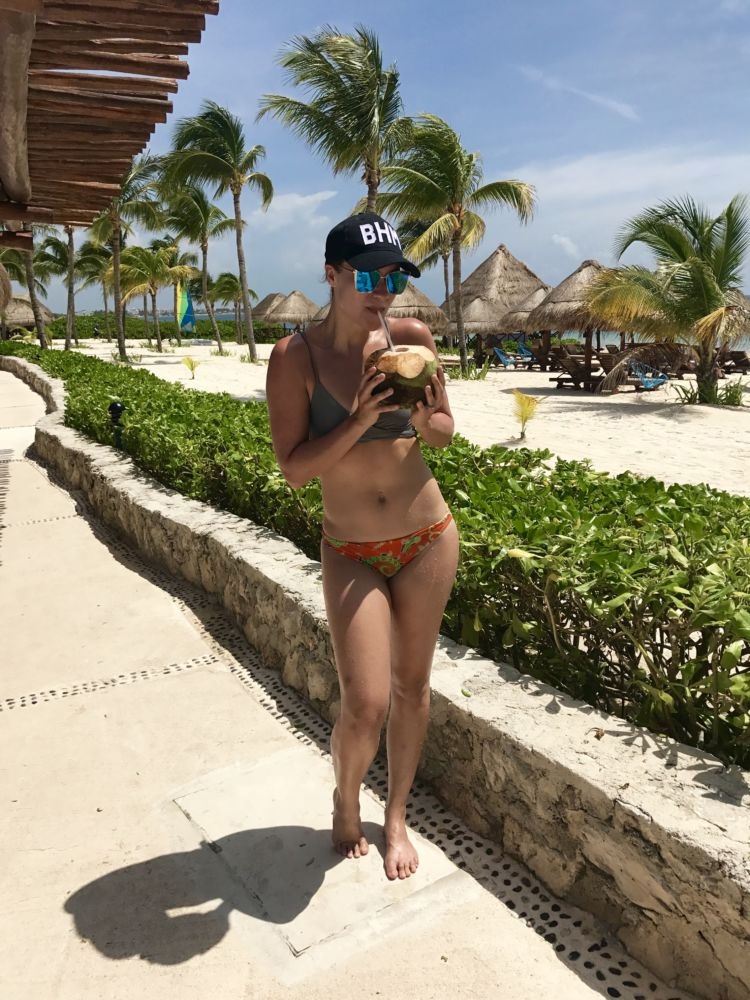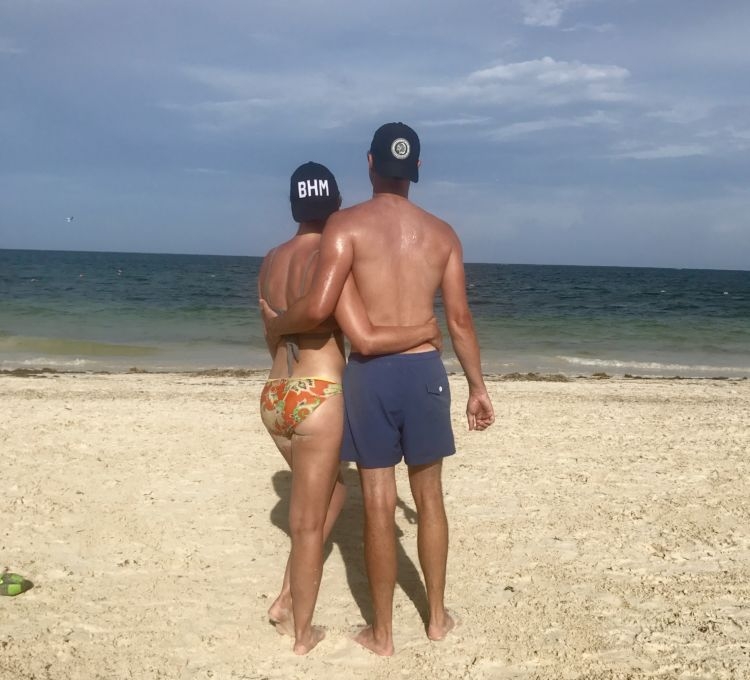 I joke with my hubs that he is a better writer/blogger than me. I really hope that he continues to guest blog for me and blog on his own one day because God has given my man a lot of talent. In case you missed his initial post about our 9 year anniversary trip and how and why we got away, you can catch up on it here. While we went on our Excellence Riviera Trip back in August and he wrote it not long after that, we've just now gotten our VIDEO back and ready to post. You can go all the way to the bottom to see our Excellence Riviera Cancun vlog to get an even better look at what our trip was like. AND DON'T FORGET TO SUBSCRIBE ON YOUTUBE SO YOU GET VIDEO UPDATES FIRST! Thanks friends!
The Excellence Riveria Cancun made this one of the easiest trips I have ever planned. After a few web searches for best all inclusives in Mexico and reading many reviews it was evident that the Excellence resorts were rated at or near the top of all reputable websites. Also we have known multiple friends who have been to Excellence resorts and had nothing but positive reviews. Usually I enjoy booking trips independently but this time did a little more research and saw that bookit.com was offering the best deal and in a matter of minutes had the trip booked. The only concerns we had before going to Mexico in August were one the weather, which turned out to be gorgeous, and the other was the recent news about tainted alcohol at a few of the resorts.
This is a bit of a side note, but one of the reasons why I love my grandparents is because they always do the "small things" which mean so much. In this case, it was my grandmother (Grandma Jo) sending cut out newspaper articles via the mail to make sure we were aware of the alcohol situation. After a few more searches as well as emailing the Excellence Riviera resort, my fears were assuaged and we were ready to go.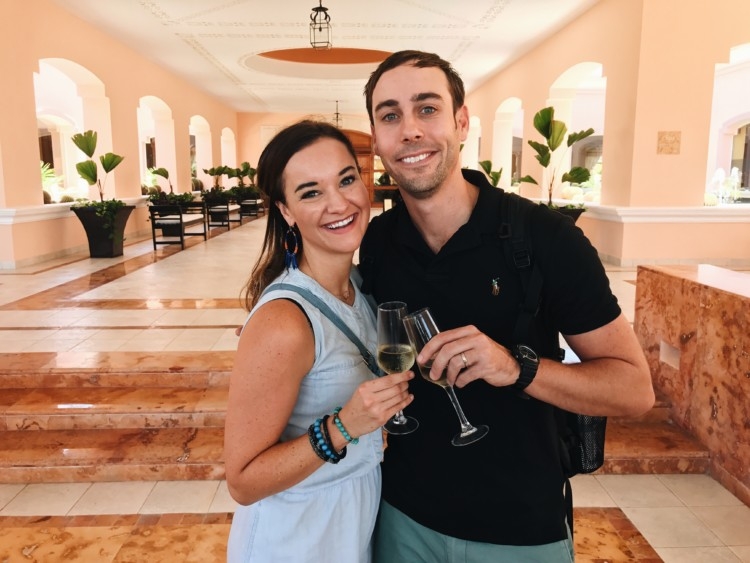 We arrived to the Excellence Riviera resort on Saturday and from the moment we arrived we were greeted with a glass of champagne. We arrived a little before our room was ready but at the front desk they encouraged us to walk around the property, get a bite to eat and have a drink, which we happily did. This time was great to get acquainted with the Excellence Riviera and also we had both packed our swimsuits in our carry on bag and were able to put those on and take a dip before our room was ready.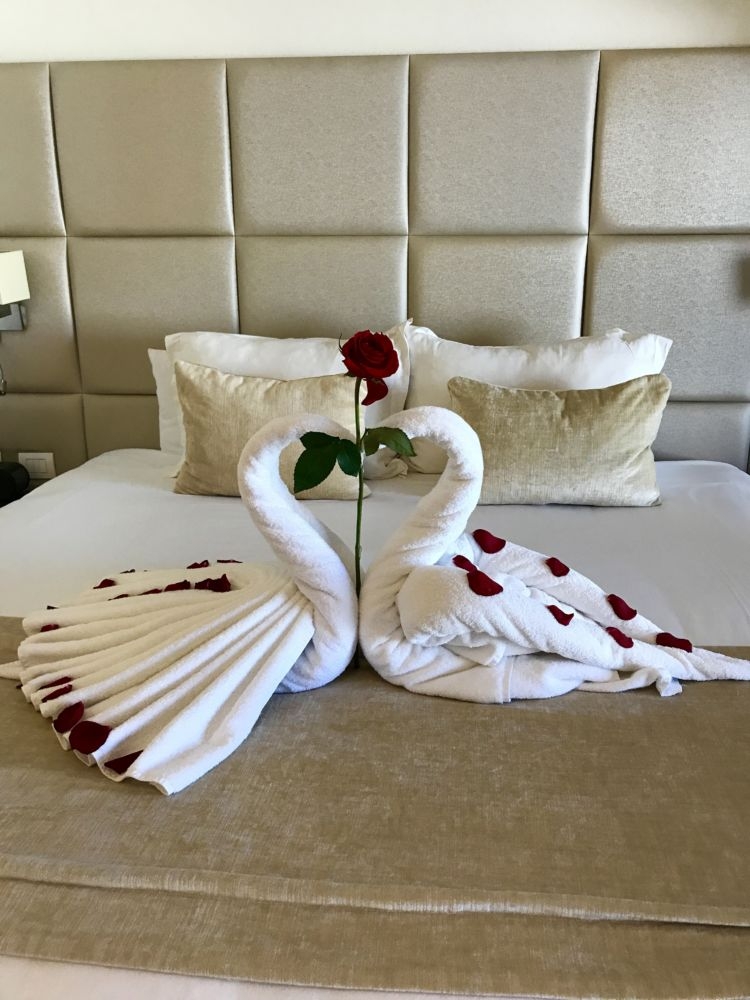 Our room was located in the 300 building on the 3rd floor overlooking the spa and lazy river. If you want a room that overlooks the beach you can pay extra for the Excellence Club which also gives you a few more perks. For Heather and I, we knew we would not be in our room that often so we decided to go with the Junior suite which we were extremely happy with.
In regards to our typical day to day activities, one of the things I loved most about Excellence Riviera is that each night they would put out a printed sheet of paper with the itinerary of all the next days activities. The planner in me loved this, not because we felt the need to have a set schedule but just to have an idea of all the options that we had.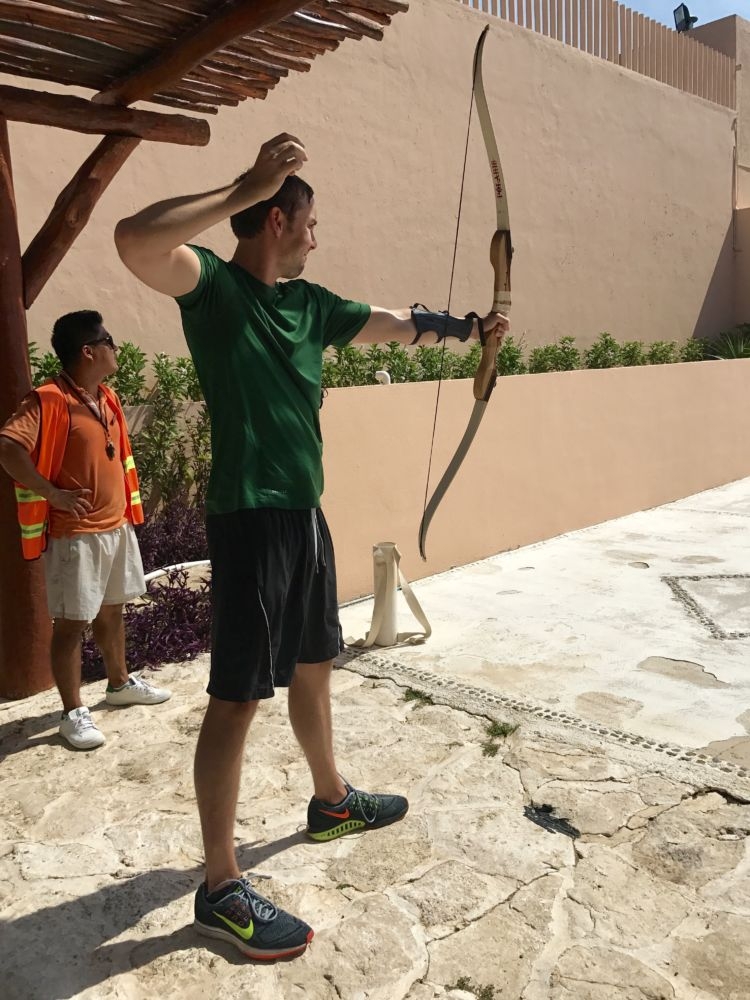 For the most part our days did not have a schedule which is one of the great things about going to an all inclusive resort like Excellence Riviera, you can do as much or as little as you please. For Heather and I, due to our personalities this typically led more to the former of doing more rather than less. Some days that meant we would get up and have a tennis lesson followed by aqua aerobics. Or other days it meant beach volleyball in the morning followed by yoga together in the afternoon.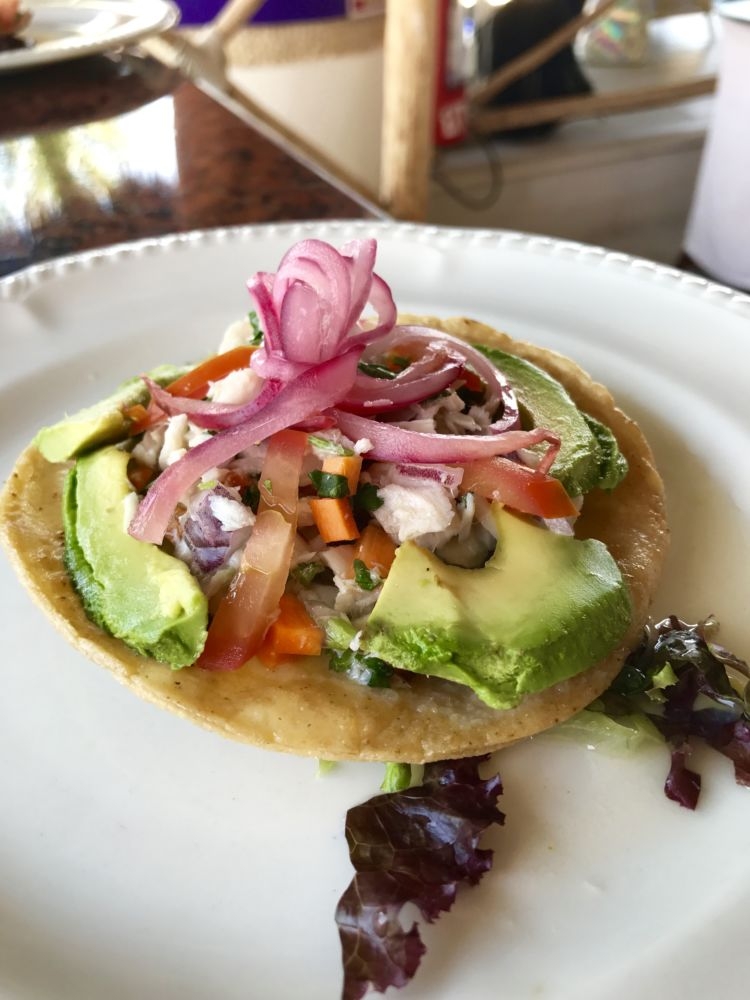 In regards to the dining, Excellence Riviera has around 9 different restaurants. Before going into too much detail Heather and I truly enjoyed all of our meals but some restaurants stood out more than others. Below is a brief list of the restaurants starting with our favorites:
Spice (Asian)
Barcelona (Breakfast/Buffet)(Probably our overall favorite due to the quality and overall selections. Juice bar and pastry bar were amazing!)
Chez Isabelle (French)
Flavor Market (Spanish/Tapas style)
Basmati (Indian)
Agave (Mexican)
Lobster House (Only ate lunch here but still very good)
Toscana (Itallian, did not eat at this restaurant)
The Grill (Overlooking the pool and ocean, also did not eat at this restaurant but heard from other guests they had a good experience)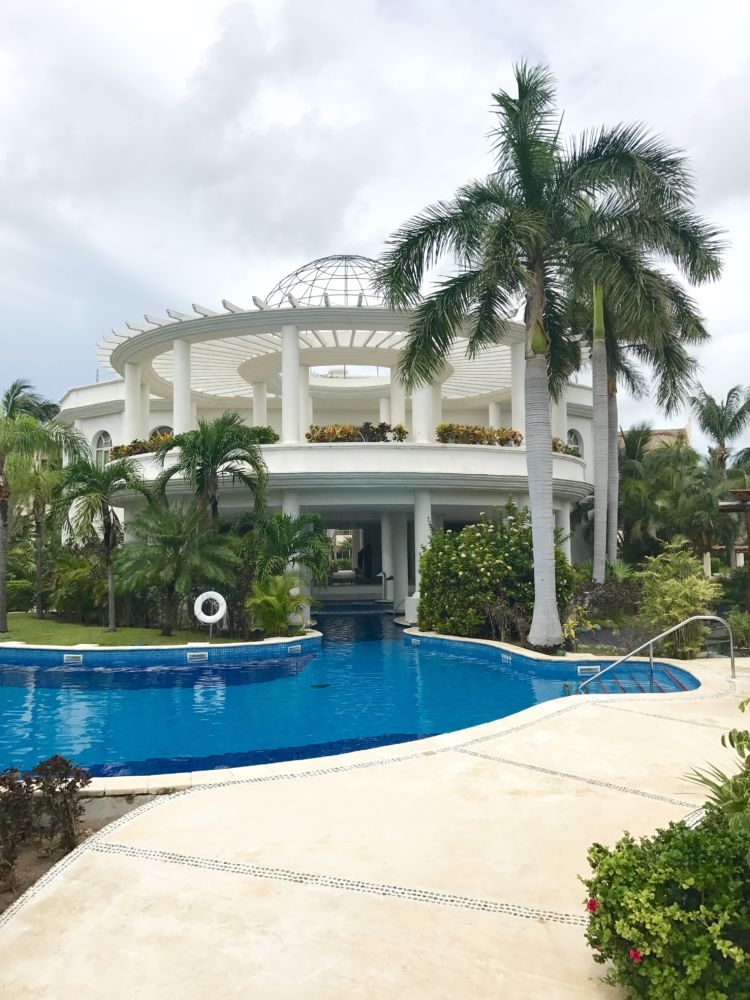 Just a few more Excellence Riviera highlights, I would be remiss if I did not mention the spa day that Heather and I did. For the longest time I had been defiant about even the idea of going to the spa but after reading so many positive reviews I decided to book a spa day for both Heather and myself. Heather had looked over the many different options and chose an option that included both a massage and facial which lasted a total of 100 minutes. Before the treatment each person who books at the spa gets to go through the Spa's Aqua Therapy which is basically like interval training (consisting of sauna, followed by different water jets, ice bath, sauna again, with a brief massage in between) in a spa setting. I hate to admit it but Heather was right, the spa day was thoroughly enjoyable and I am so glad I got to experience it with her.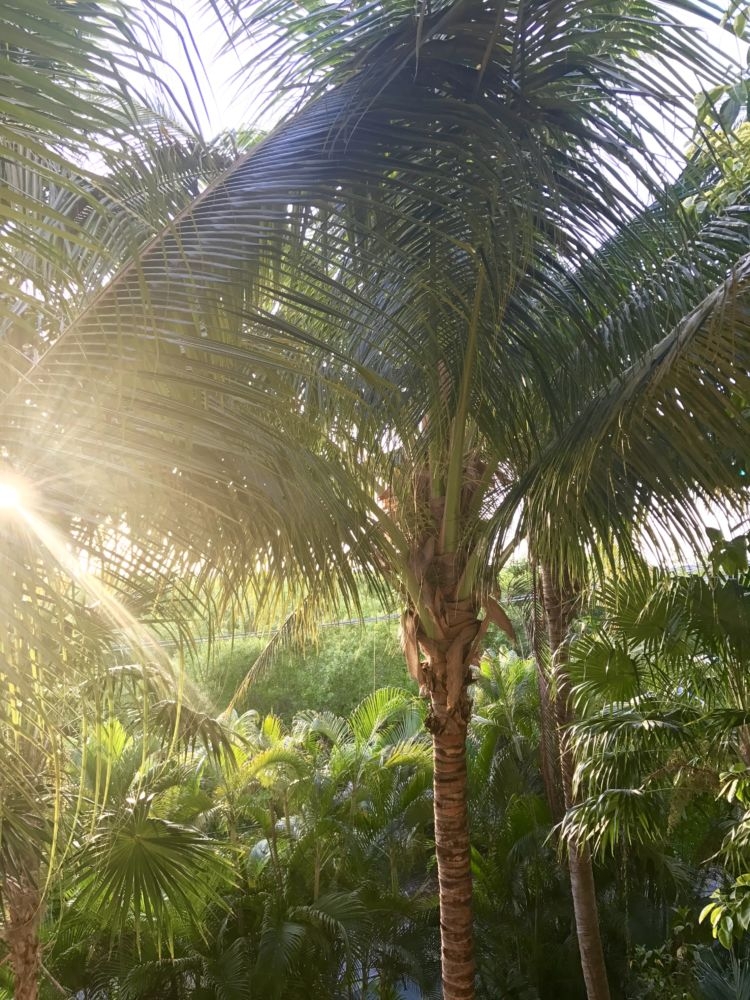 One other thing I have to mention is all the employees at Excellence Riviera Cancun. All I have to say is unbelievable. I have never seen a group of people work so hard and take so much pride in their work. It was truly an inspiration to both of us. Heather and I were fortunate enough to talk to many of the employees and hear some of their personal stories which absolutely blew us away.
A few people I have to mention are Alfonso who was the tennis pro and part of the entertainment team (truly and unbelievable coach that could work at any tennis facility in the United States), Javier (Entertainment team coordinator who was extremely personable and hilarious), and Antonio (one of the most genuinely nice people we met and one of the hardest workers who did a little bit of everything). The people truly made the experience and Excellence should feel proud to have such a great team working with them.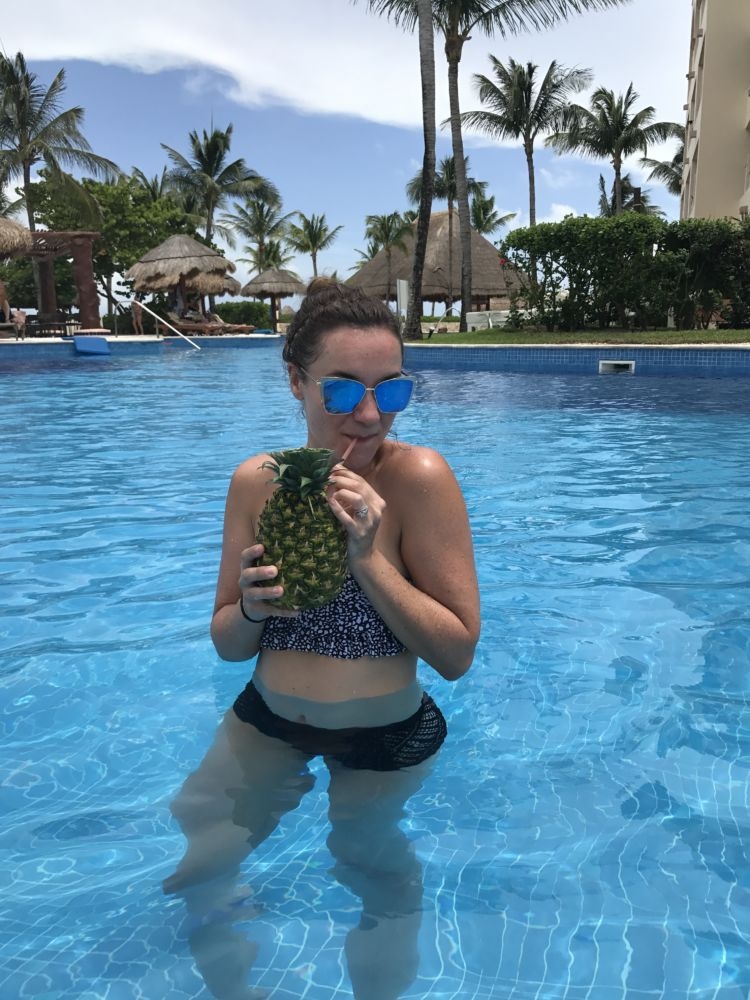 With that being said, Heather and I feel refreshed, refocused, and ready to continue to grow in all endeavors. We feel so fortunate to have the opportunity to take a vacation like this and will always continue to make each other and our marriage a priority in our lives.
Excellence Riviera Trip Video-
To see the first part of this post and why we went along with more pictures, you can go HERE!

Heather Brown helps busy mamas of young littles who are caught in the hustle to find encouragement in their journey to true health, from the inside out, starting with the heart. Read her journey of learning to live a life well-loved
HERE!