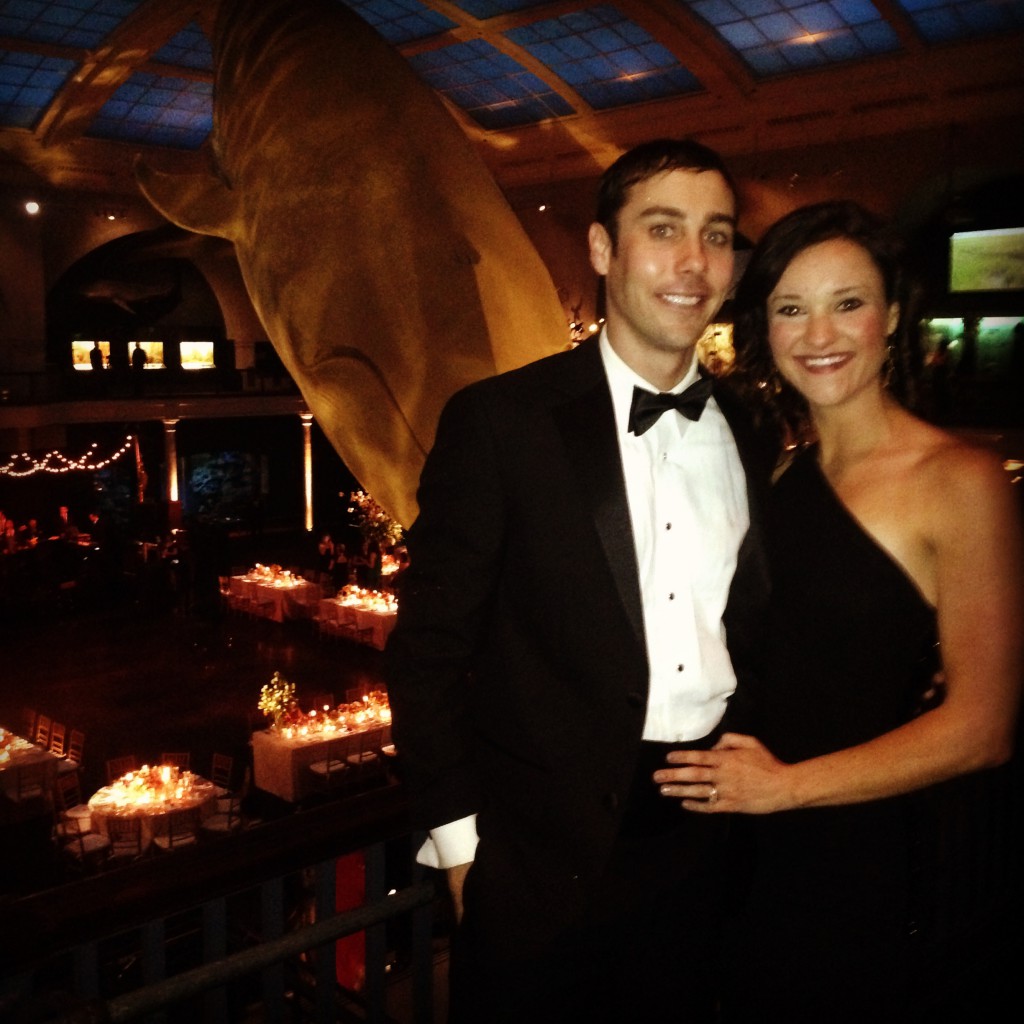 I cannot even begin to tell you how incredibly nice the wedding we attended in NYC this past weekend was! From the Welcome Party to the Wedding to the Reception to the After Party (yes, I just said after party!) to the finale of the Goodbye Brunch, it was evident the bride had thought of every little detail. If this is what celebrities feel like all the time going to fancy parties, then sign me up!
We were honored to attend Chad and Dorie's New York City wedding festivities over Memorial Day Weekend. Chad is a dear friend of Eric's from high school youth group and he was actually an usher in our wedding, where he brought his new date Dorie with him! Dorie and Chad have been nothing but kind and overwhelmingly welcoming to us in their city and we are SO glad we got to experience their big day with them. See below for wedding event photos from this fairytale wedding: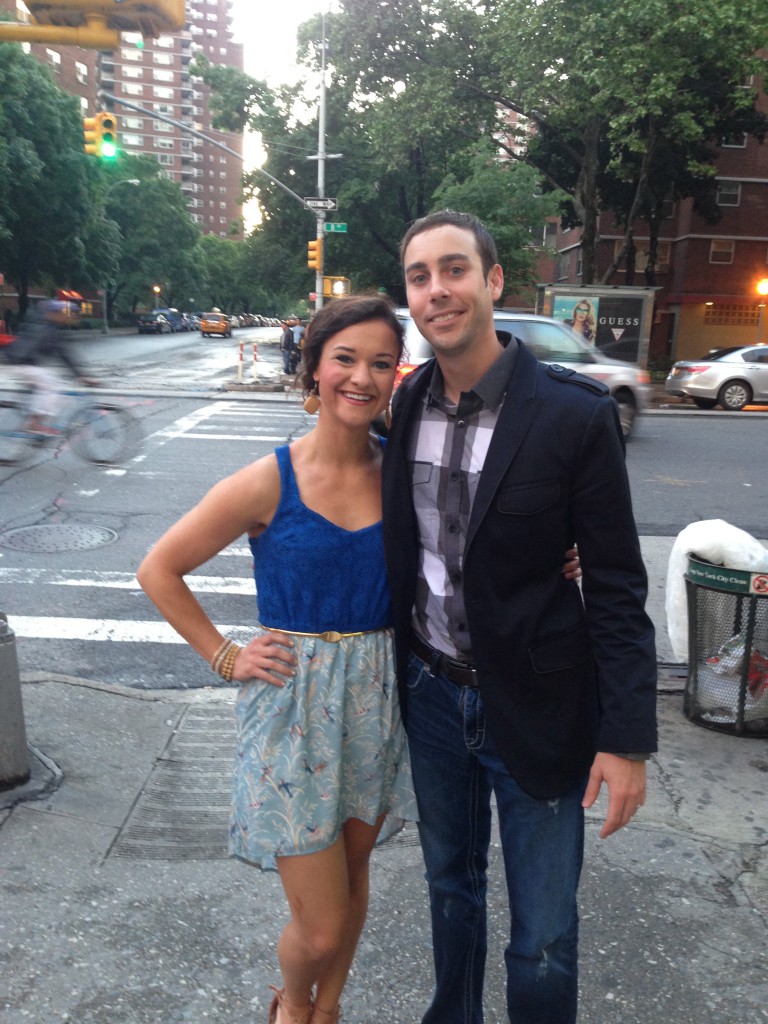 Eric and I at the welcome part at Hill Country Barbecue. The whole downstairs of the restaurant was rented out with an open bar, passed appetizers (believe it or not, their guacamole is to die for!), ribs, and a really fun country band followed up by karaoke!
As we got ready for the wedding, I got to stop into Drybar and have them do my hair for me…what a treat! I was so impressed with how my loose curls stayed all night…even through our dancing!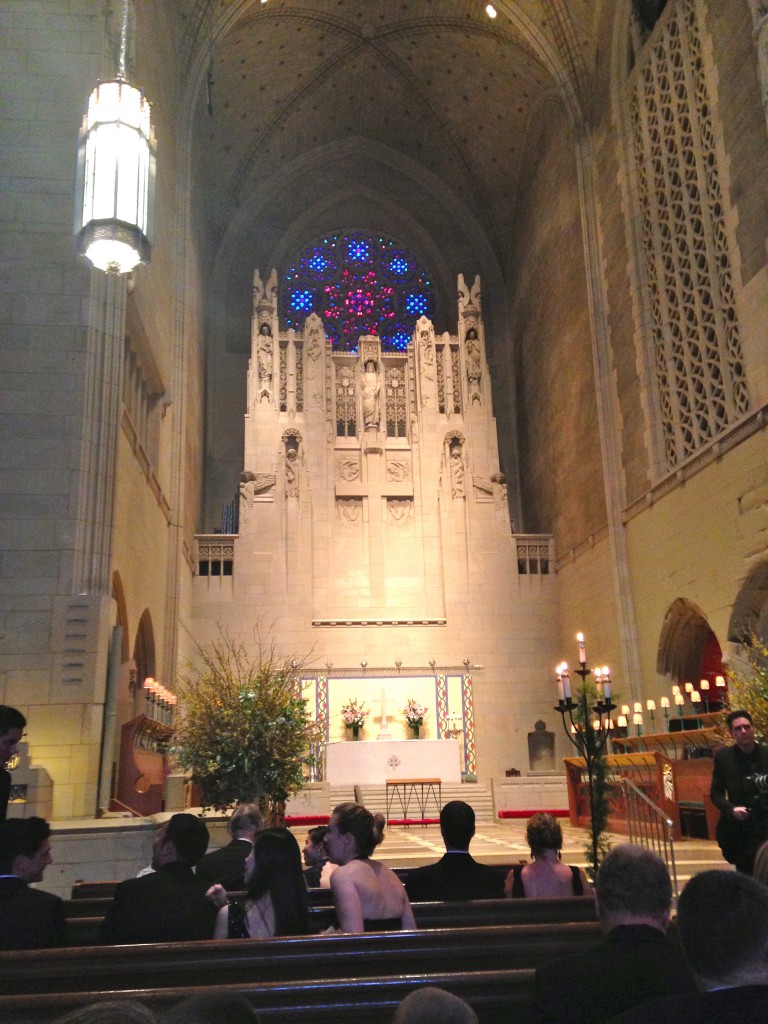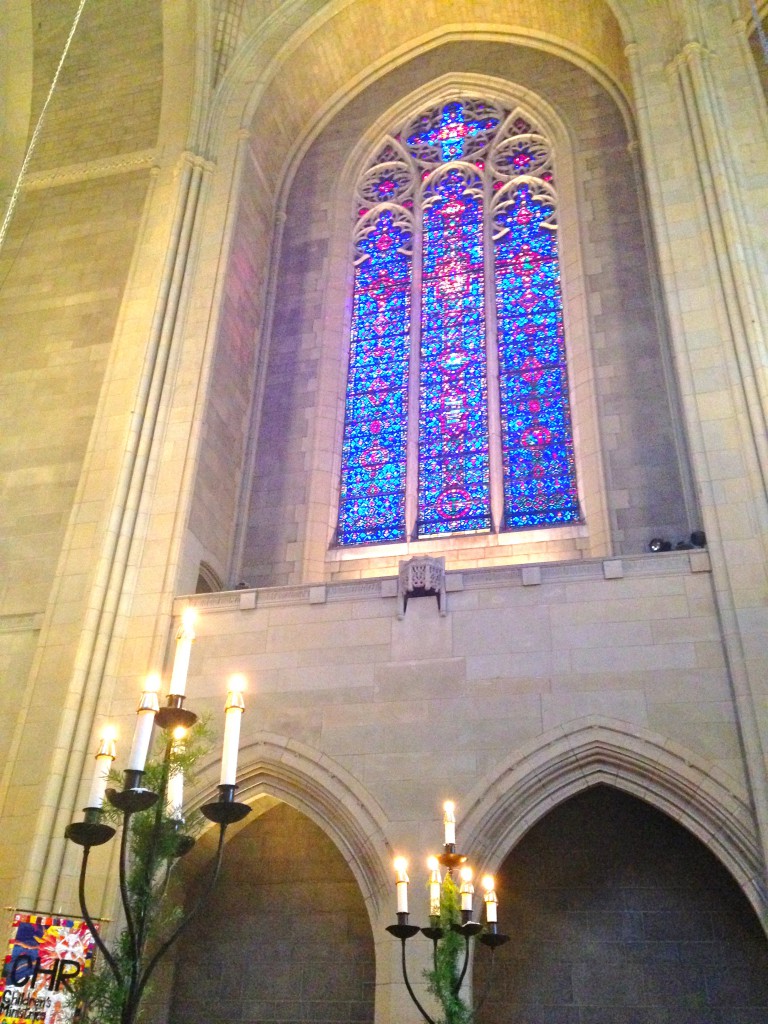 We were whisked from the Church of the Heavenly Rest in New York City from the wedding to the reception at the Museum of Natural History by nice buses. And, then we walked into this for the cocktail hour….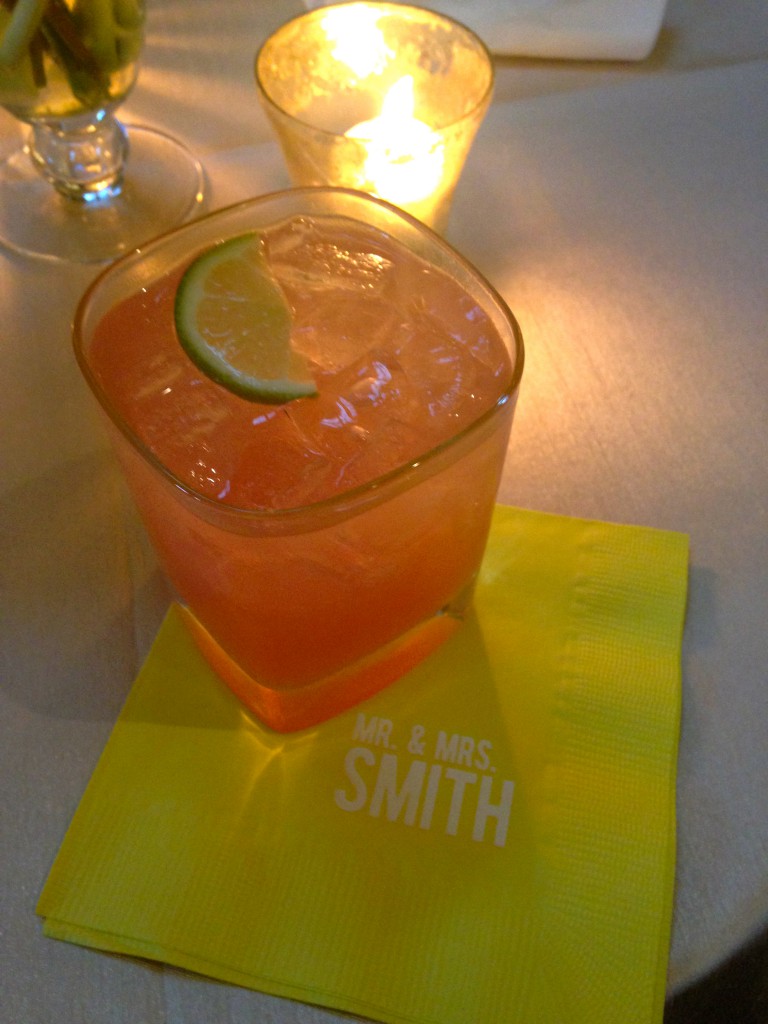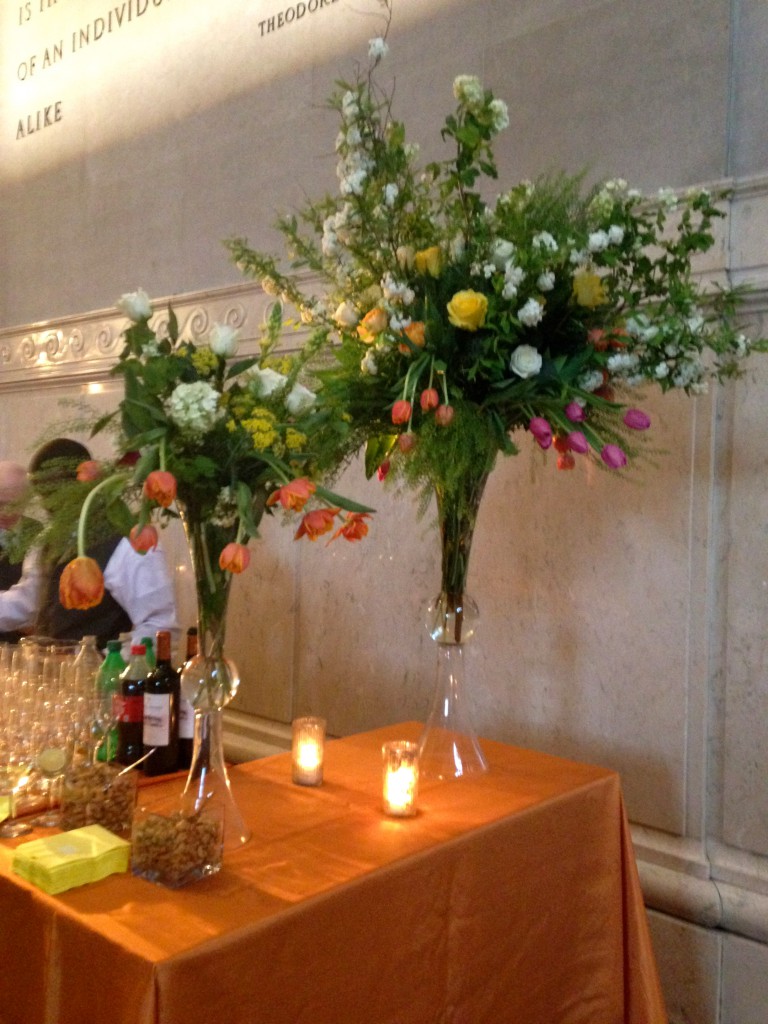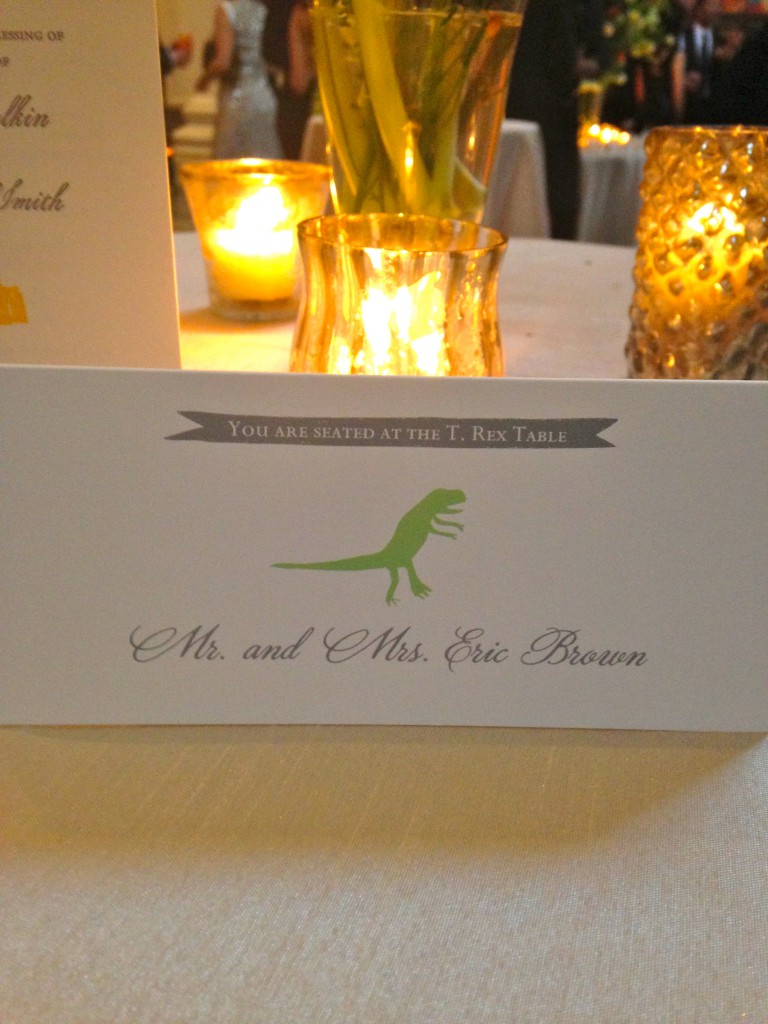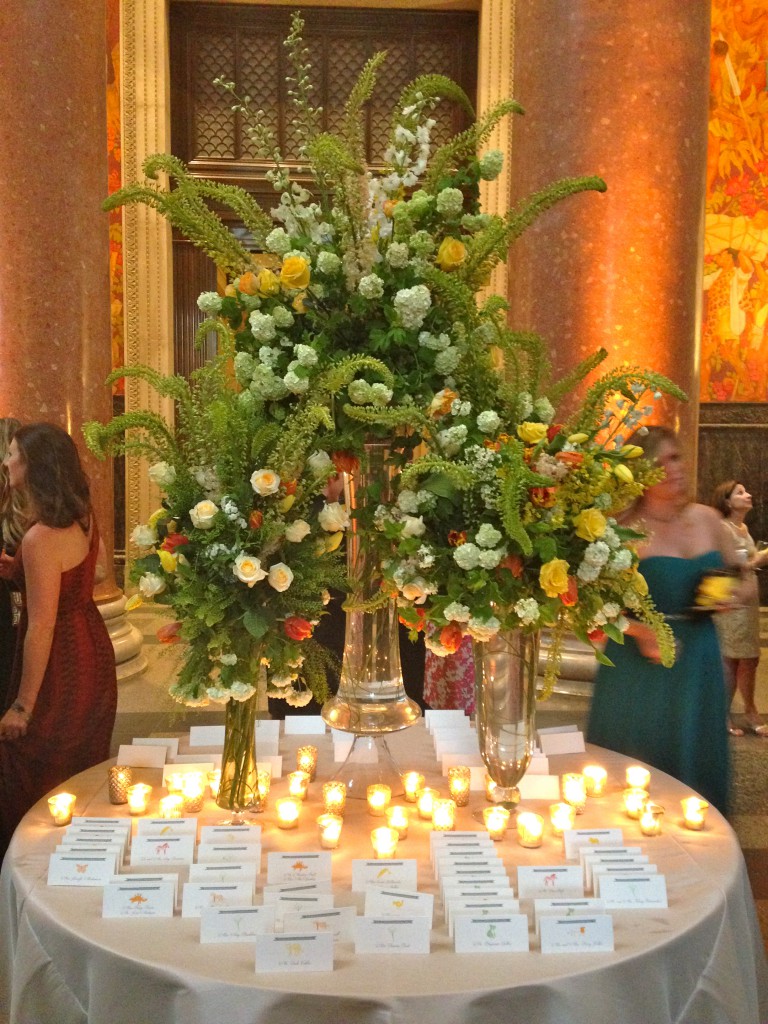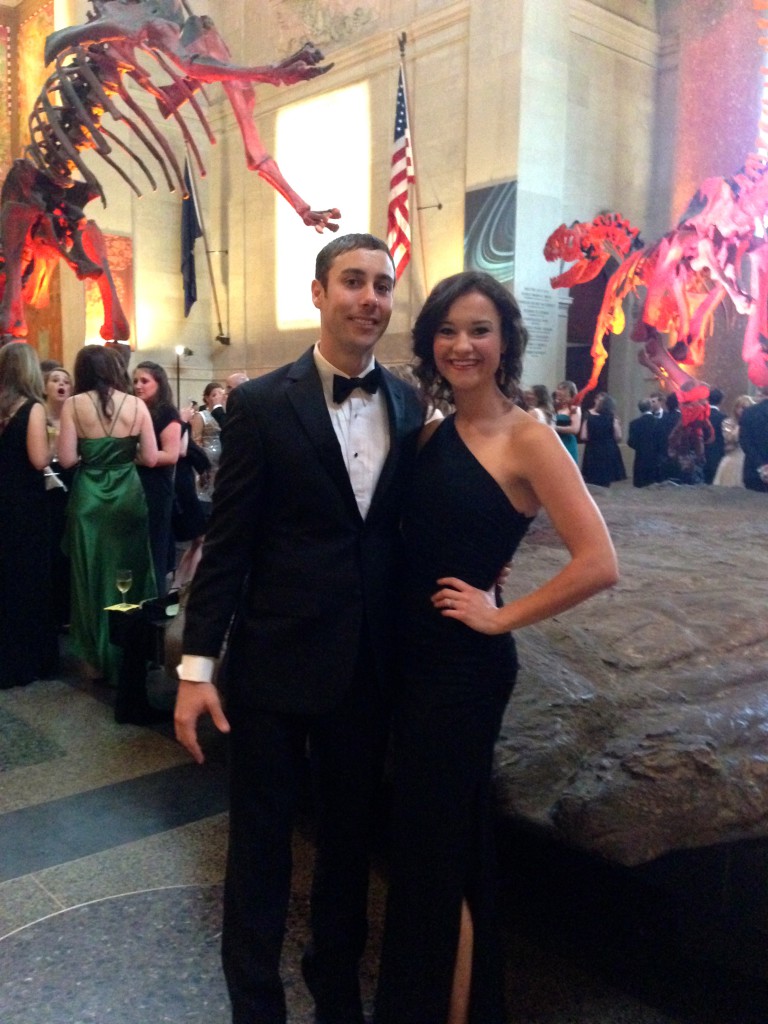 Y'all. Those flowers! The dinosaurs! The seating cards. It was all SO perfect. Passed hors d'oeuvres included: Crab rolls, mini empanadas, the most amazing shrimp skewers with peanut wine sauce, beef filet with horseradish on toasted rounds, cucumber rolls stuffed with chilled soba noodles, and more. The signature drink, "The Mr. & Mrs. Smith" was incredible as well.
After about an hour of ooh's, ahh's, delicious finger foods, drinks, pictures and chatting, we were escorted into the main portion of the American Museum of Natural History by none other than a steel drum band! AND THEN…we saw him. THE WHALE. and THE FLOWERS to end all flowers.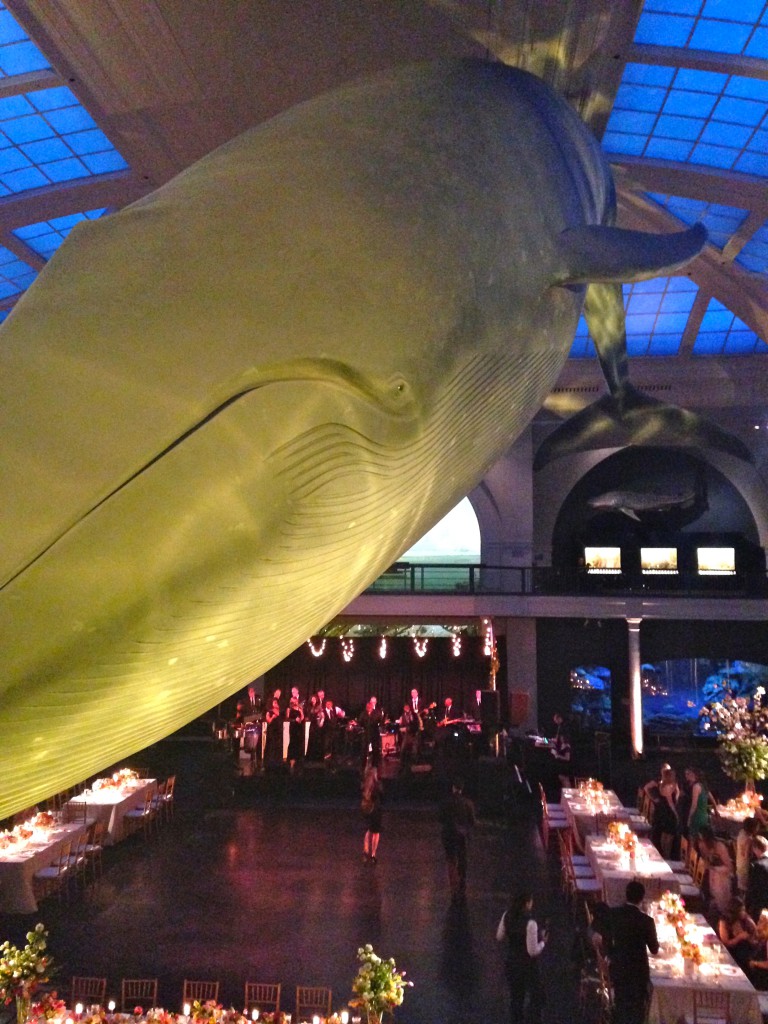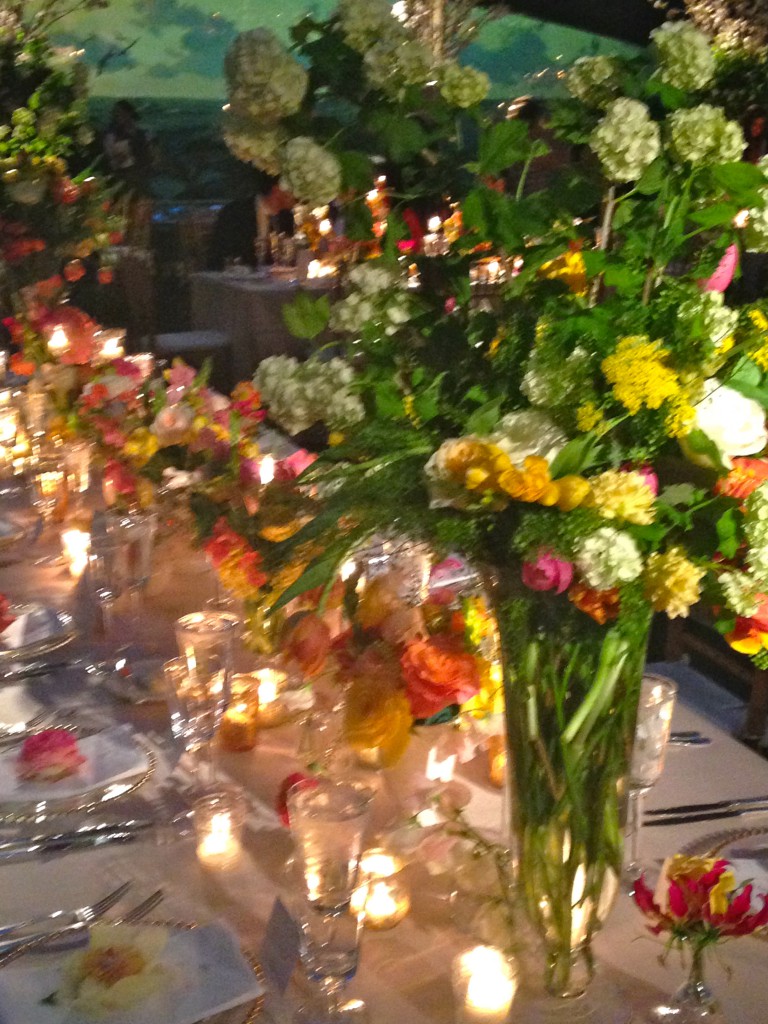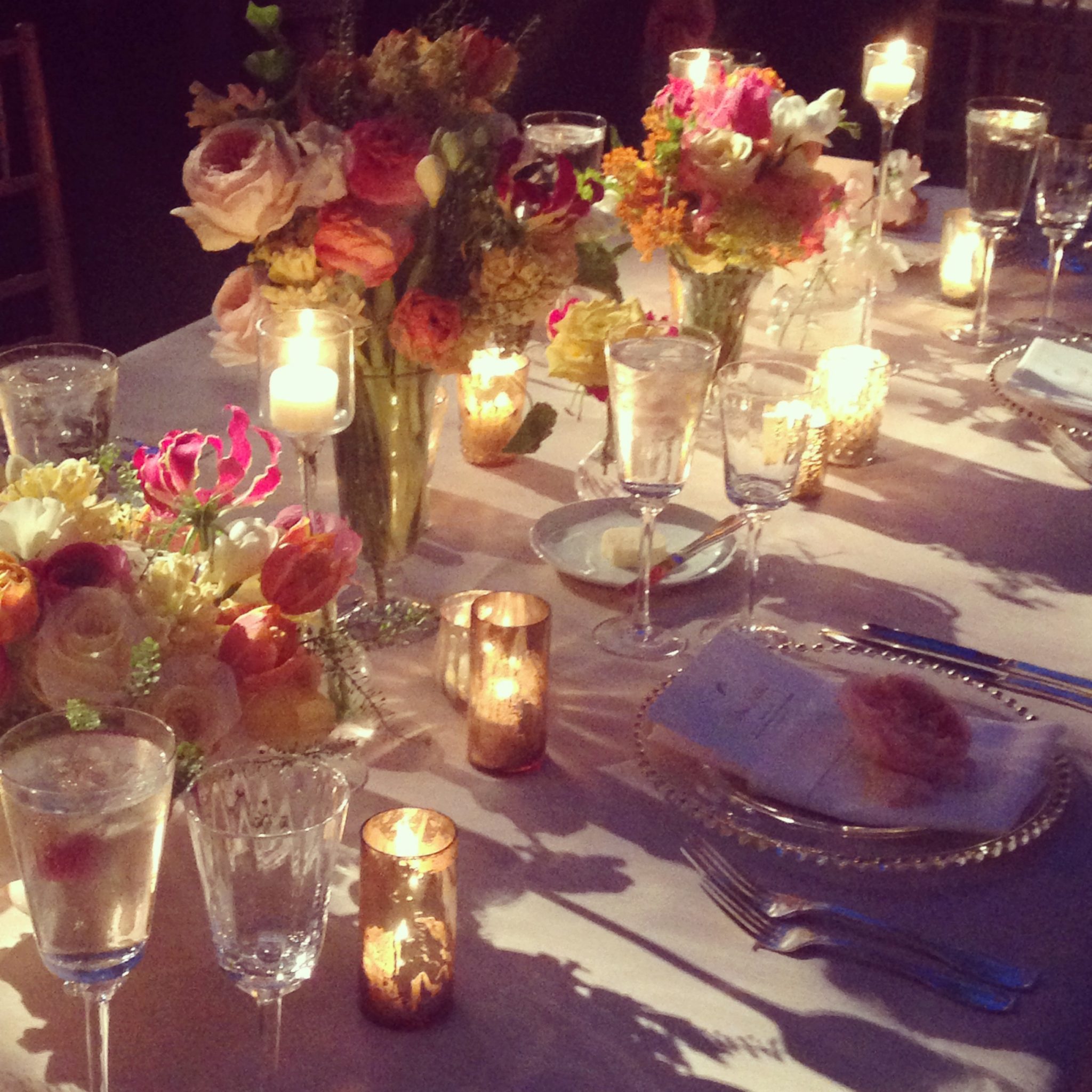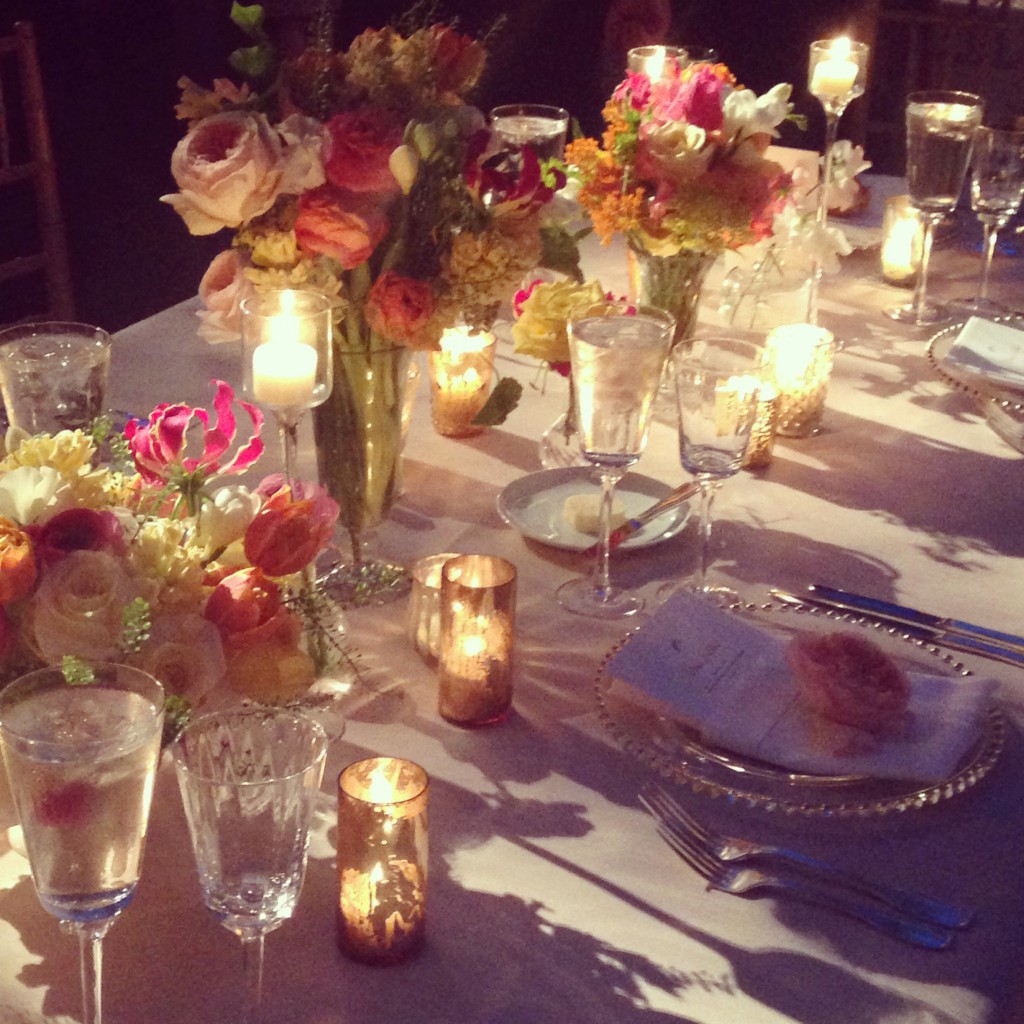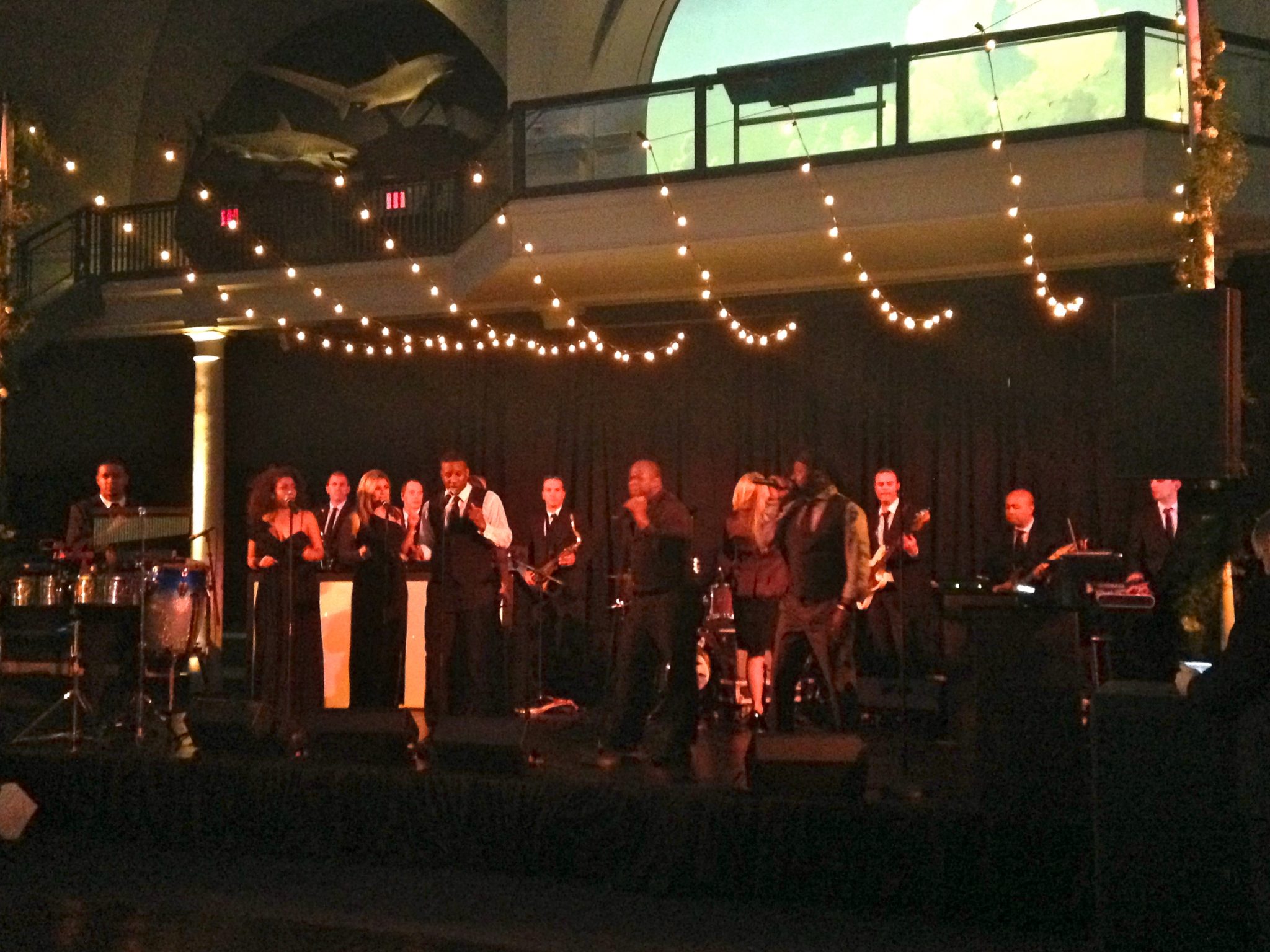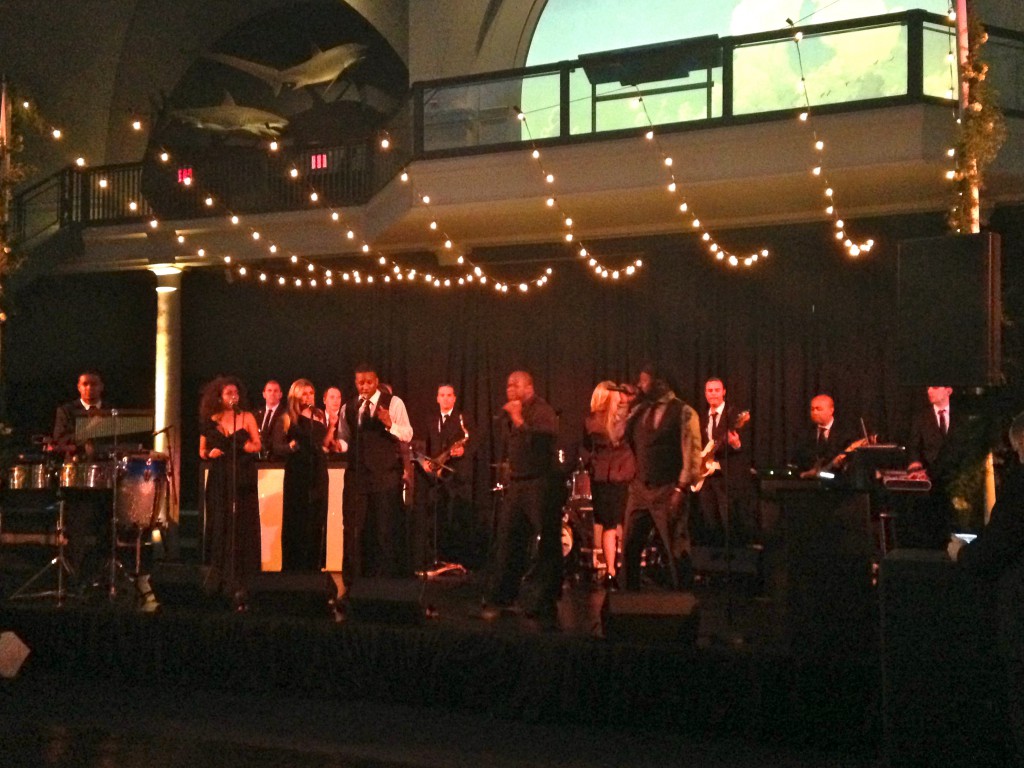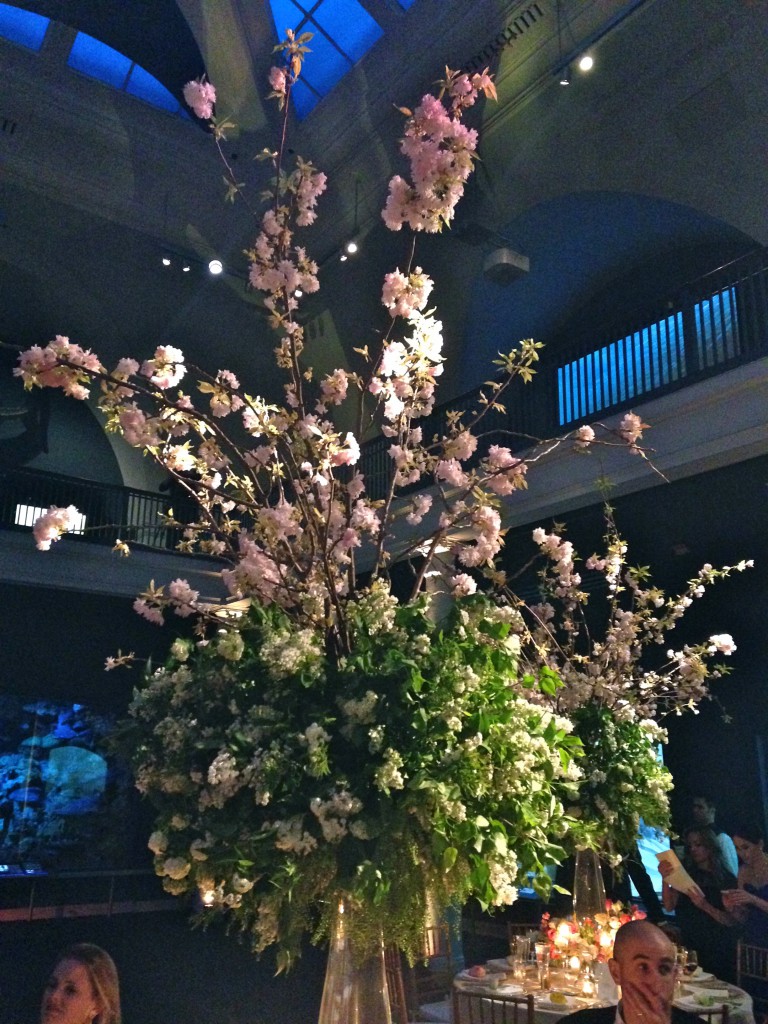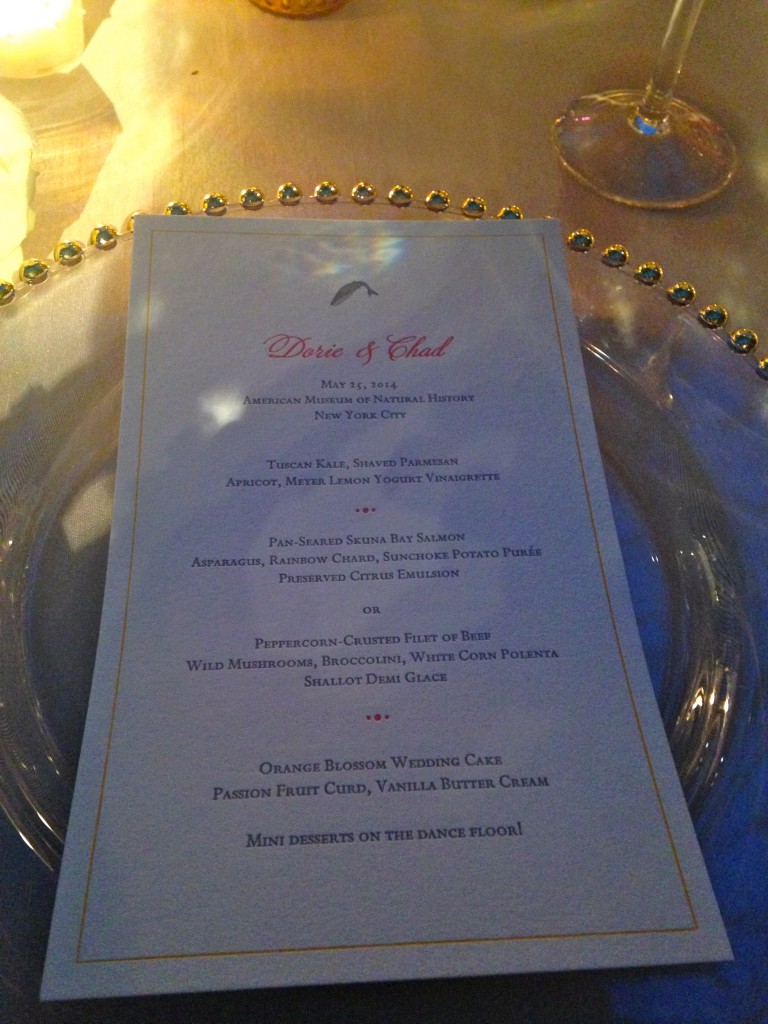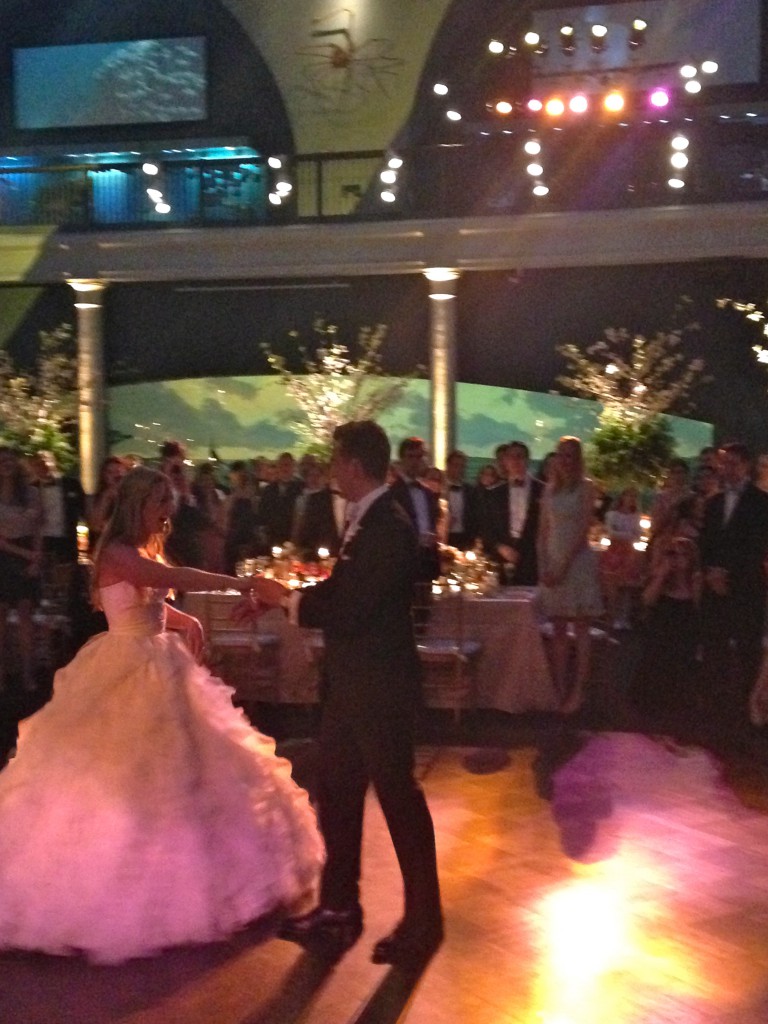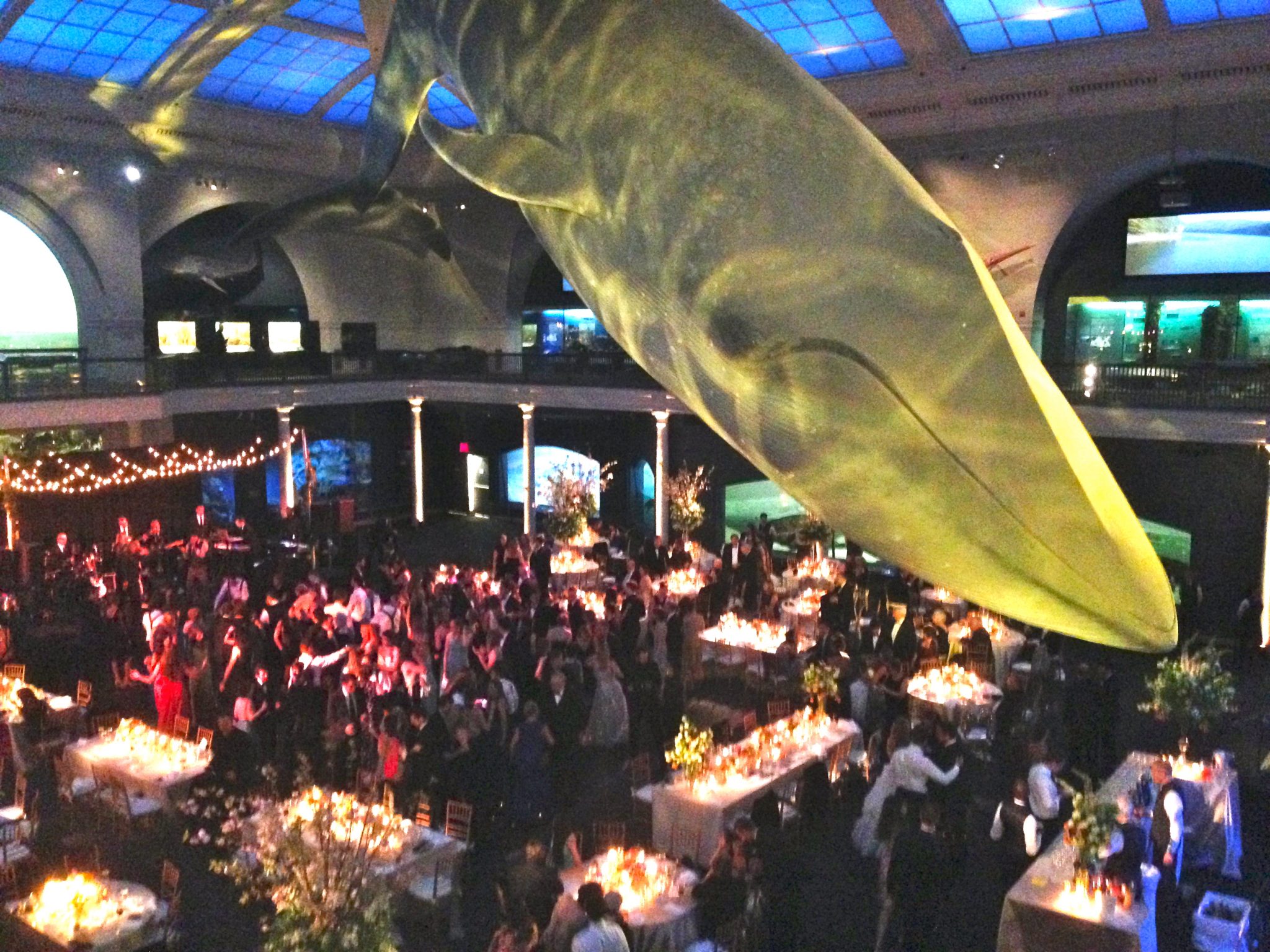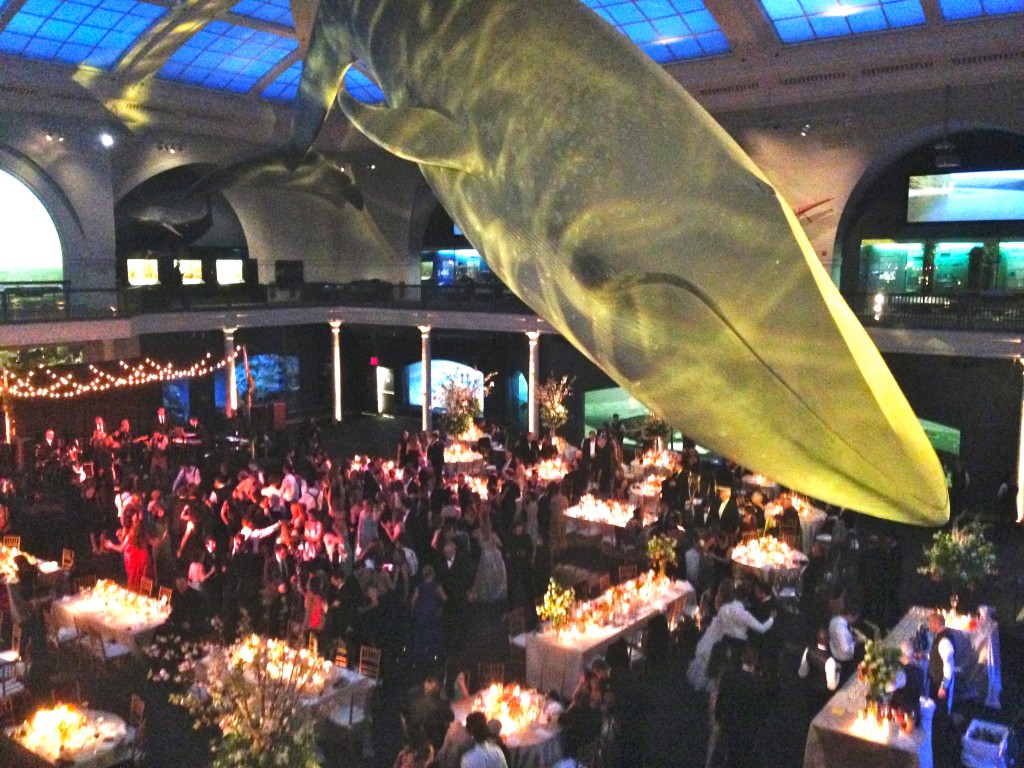 This seriously is only a small glimpse into the wonder that was this fantasy NYC wedding! I hate that the pictures turned out dark but hopefully you can get the gist. The band was a REAL party! There must have been 15 or more of them on the stage with 5 different singers. They were fan-freaking-tastic! Eric and I kept talking all night long about how we would have gone and paid to hear them sing at a venue somewhere.
The food was to die for. Eric got the salmon and I got the steak, but what I loved so much about the way the timing worked out with the food was the dancing! I had never seen this done before, but in between each course, we joined the couple or the father/daughter dance for 3-4 songs of dancing in between each course. It was absolutely fabulous and made everyone hit the dance floor.
After the band finished up, they announced that the after party was starting upstairs with a DJ. We went upstairs and were greeted with a whole 'nother dance floor, the DJ, flowers, and passed appetizers (sliders, fries, mini ice cream cones & fried mac & cheese bites with Srirachi) and another open bar. We boogied our shoes off until 1:15 am! Afterwards, the bus took us back to our hotel to end the unbelievable evening! This by far was the nicest, most incredible event I've ever been to and I'm so honored I got to be a part.
The following morning, we went to the farewell brunch on our hotel's rooftop which was another lovely meal surrounded by pretty flowers, sunshine and everyone reliving the night before…what a treat!
Congratulations to Chad and Dorie!! (Make sure you check out Dorie's clothing company Of Mercer!) We loved living it up in NYC for this wedding. Stay tuned for more NYC posts to come but none will compare to the fabulous-ness of this one!
Heather Brown helps busy mamas of young littles who are caught in the hustle to find encouragement in their journey to true health, from the inside out, starting with the heart. Read her journey of learning to live a life well-loved
HERE!