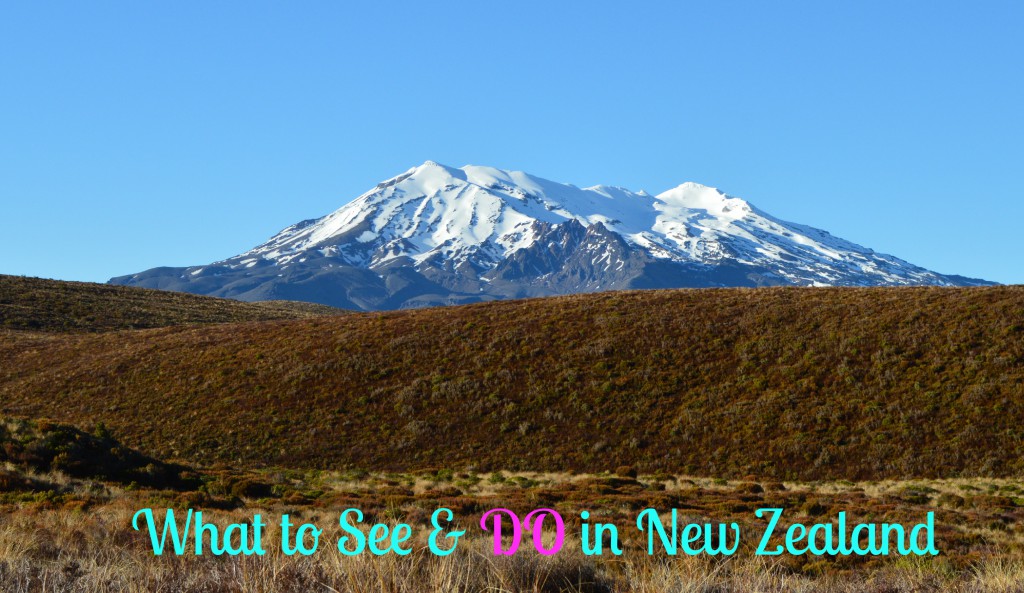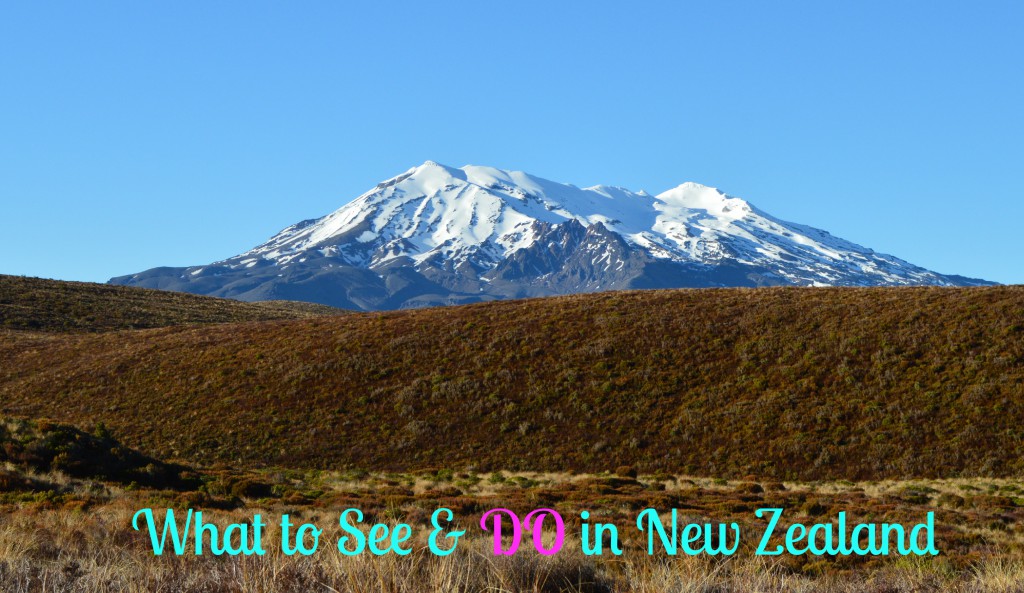 I feel like the LUCKIEST girl in the world. My amazing husband planned an entire trip for us to New Zealand from start to finish. I pretty much just showed up and he handled booking hotels, flights, booking expeditions, figuring out directions…everything! I'm here to tell you that if you ever get the chance to go to New Zealand, DO IT!
We took this trip to celebrate our 5 year anniversary. Eric used to be an accountant and racked up a ton of Hilton points so we stayed for FREE. The Hilton gave us so many upgrades and perks since we were celebrating our anniversary–it was amazing! In case you're wondering, from Alabama, it was a 23 hour flight!!! We went from Birmingham to Atlanta, Atlanta to Sydney, Sydney to Auckland, and then drove 3 hours from Auckland to Taupo. So–23 hours in the air, not including layovers, etc. The longest flight was from Sydney to Auckland.
From here on out, I'll tell our story in pictures. The first place we went was Taupo which is situated around the beautiful Lake Taupo! Unfortunately, on our longest Delta flight the woman across from us and caddy corner was sick… and I mean real sick. She literally had to get up and down 10 times over the course of the flight to use the bathroom. We finally land after 15 hours and everyone is ready to put as much distance between themselves and said sick lady as possible. Eric and I get a rental car, get to our hotel, check in, and find the quaintest little restaurant called the Crafty Trout Brewery. We have a homemade pizza, made from scratch apps and a flight of their beers to try. We finish eating, head home, go to bed early to do a 13 mile hike the next day, and then it gets REAL interesting. I wake up at 4:45 am and am sick with what the lady had on the plane! Miserable and upset does not even begin to explain it…10 hours later Eric goes down with it! So, I'd say the first 48 hours or Taupo were pretty much shot. 🙁
 This video shows a fun little golf thing the hubs did! There was a green set out in Lake Taupo. If you sink a hole in one, you win $10k!  DSC_0161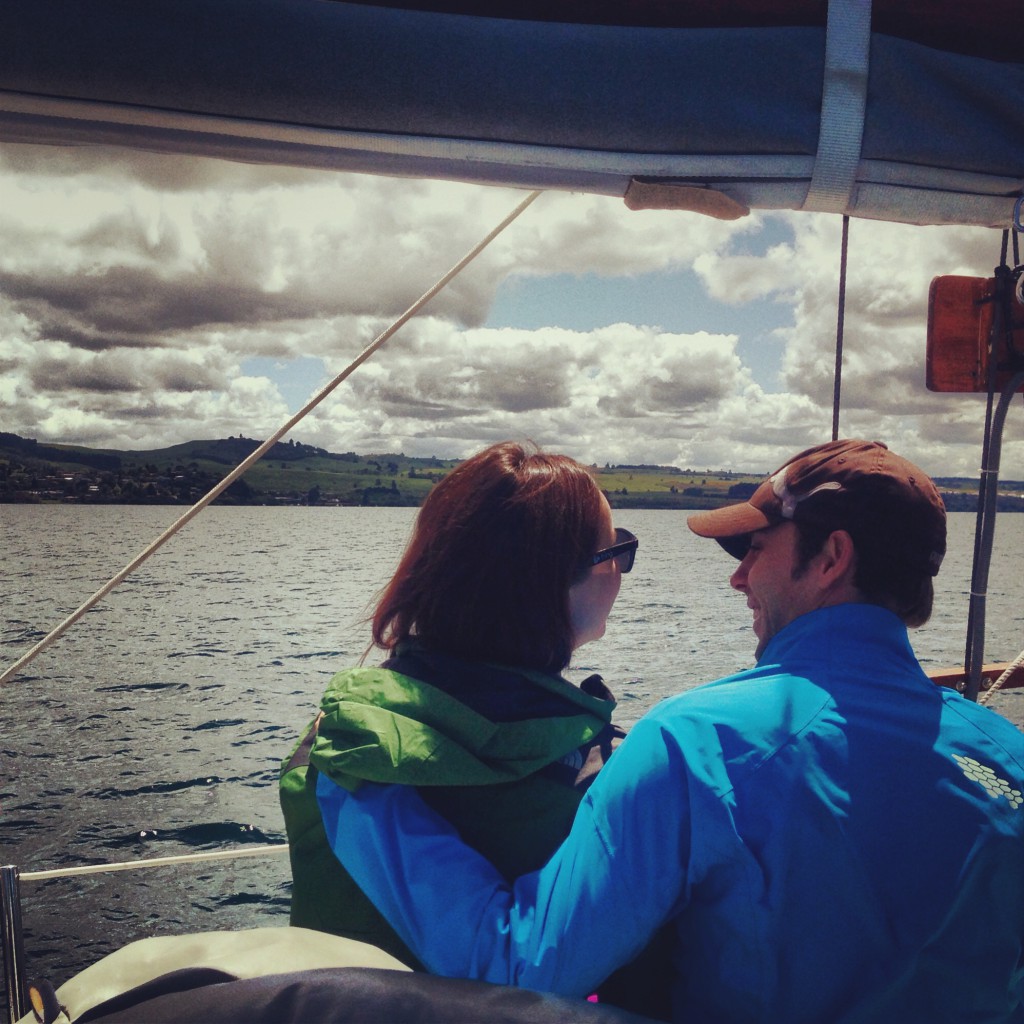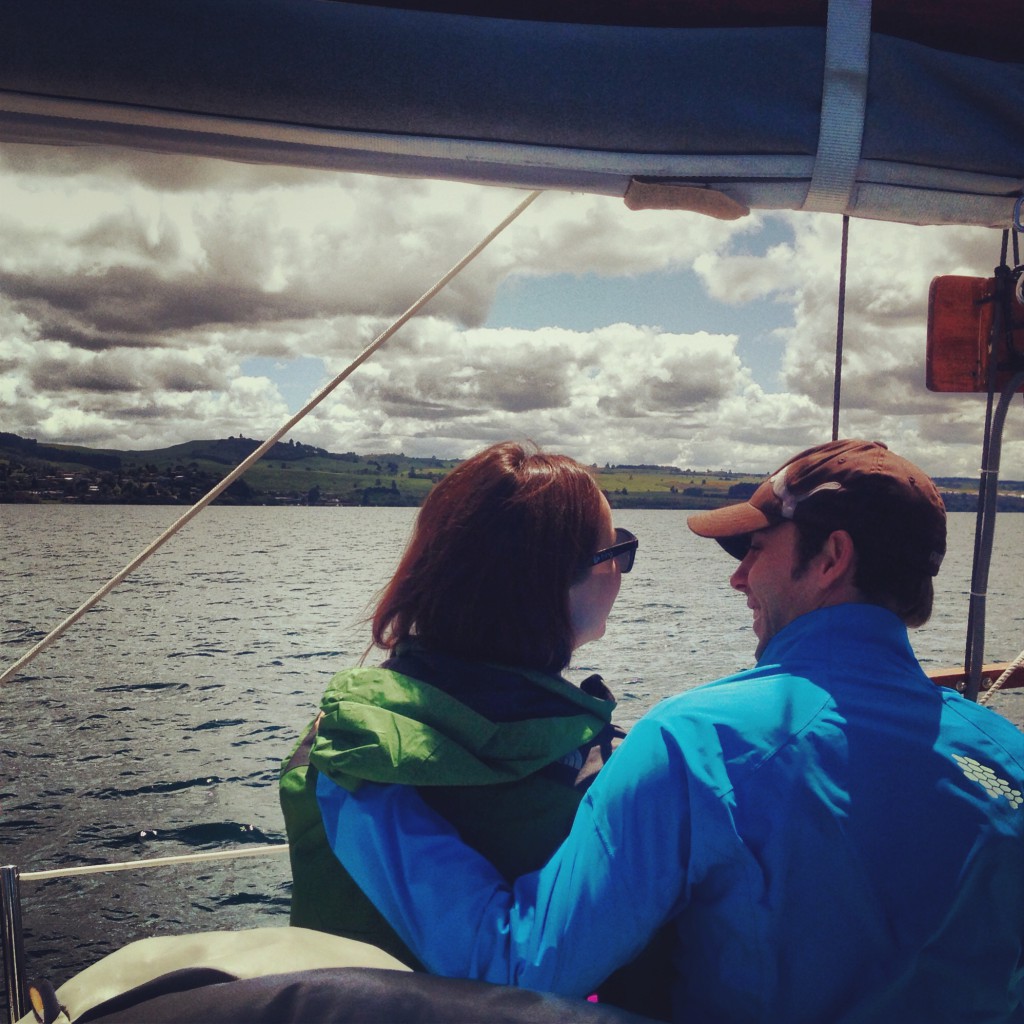 Taupo was beautiful and I certainly enjoyed some good food and such but I just didn't really feel like myself most the time we were there due to the stomach issue. Seeing Huka Falls and sailing on The Barbery were definitely some of the highlights. We had a great time. The city is quaint and pretty small. The people were incredibly friendly and the food was spot on….probably my favorite food so far outside of the US that I've tried.
Stay tuned for the 2nd half of our trip in Queenstown…..Where is your #1 place you want to go travel?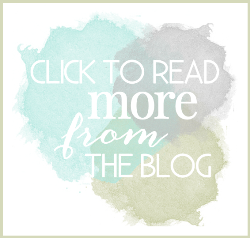 Free Pantry Staples List
Get the FREE Clean Eating Pantry Staples Printable List plus healthy living lifestyle tips from MyLifeWellLoved.com!