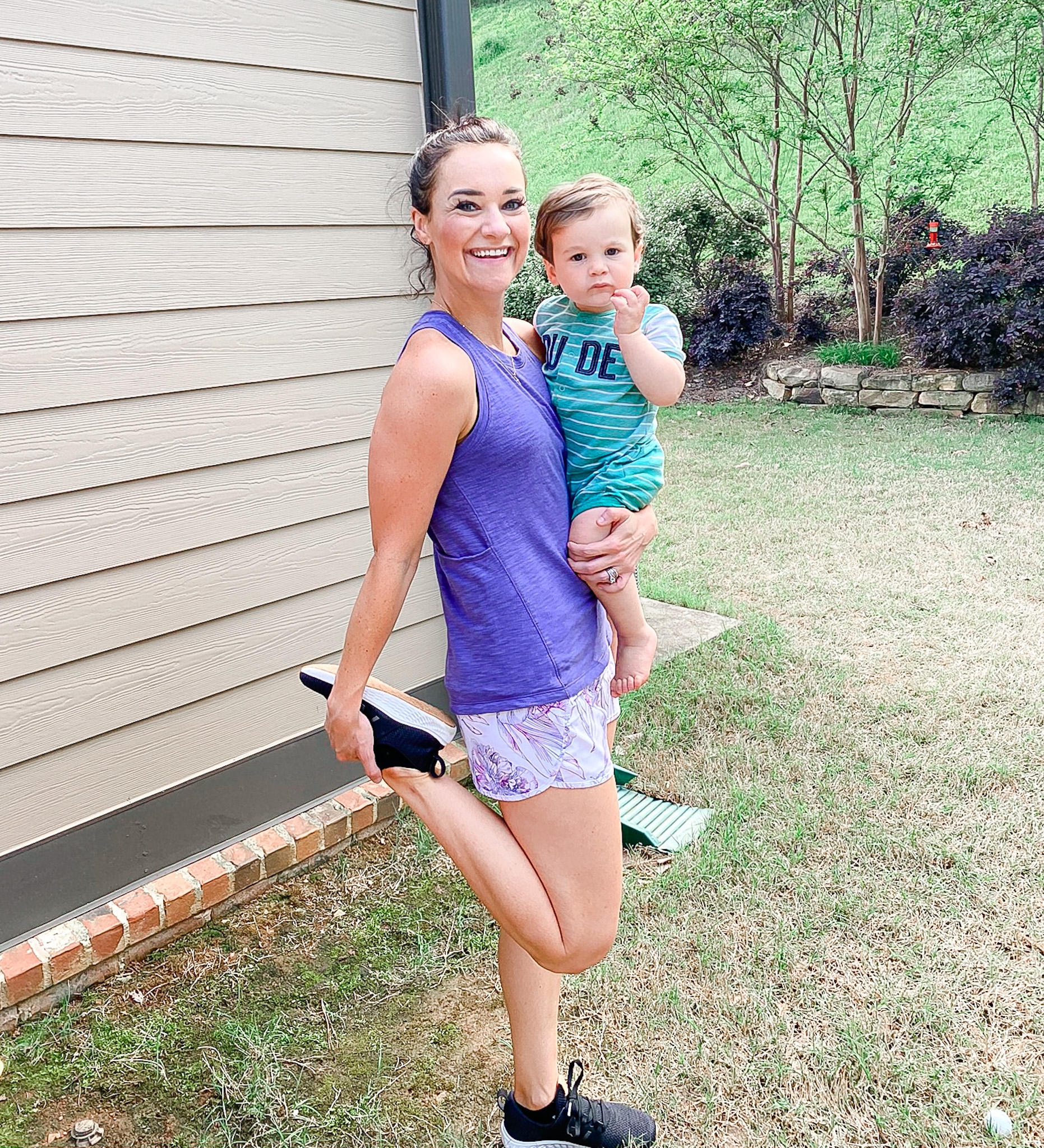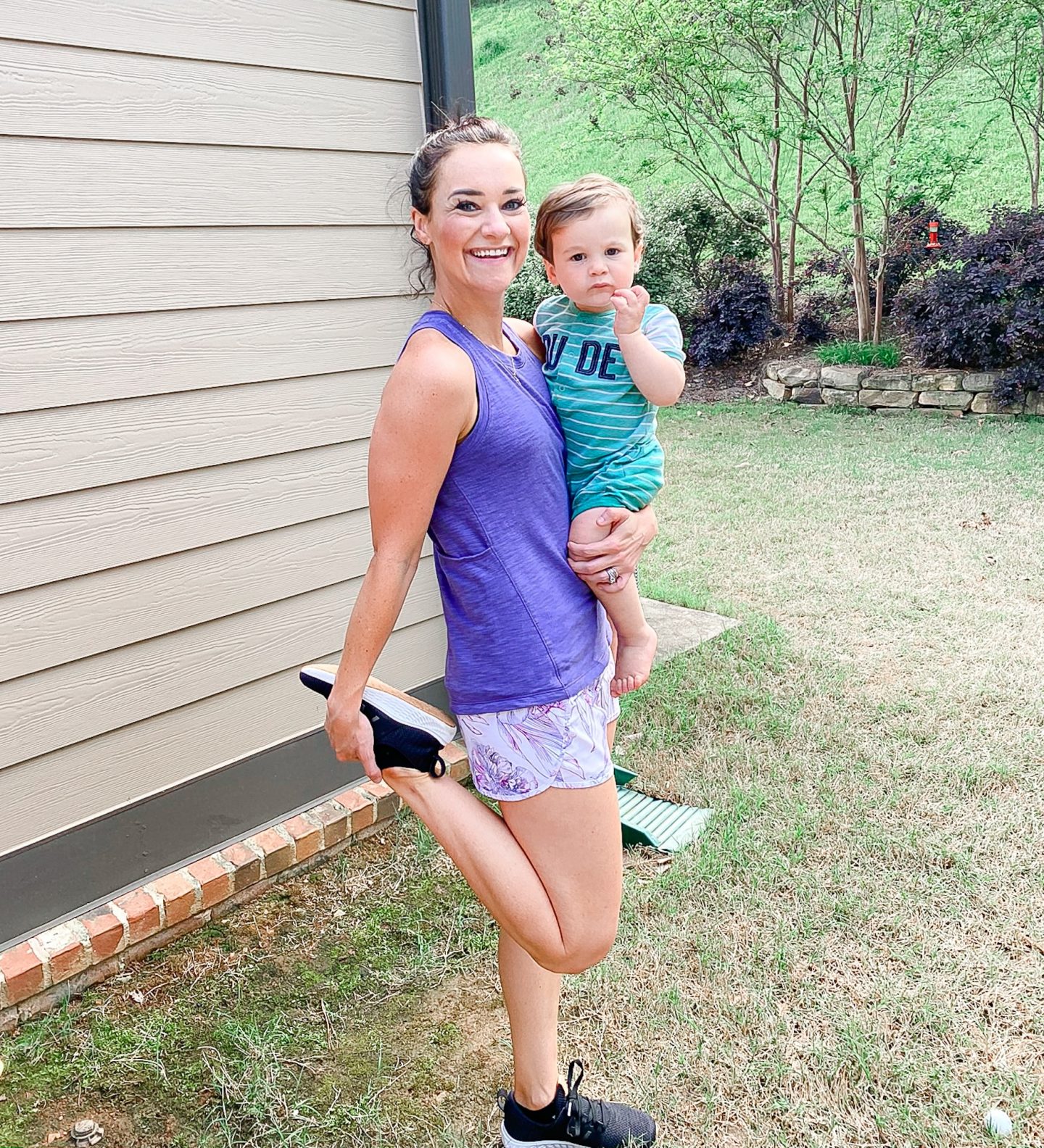 Shop My Best Online Barre Workout HERE: Tank– TTS Small// Shorts–TTS Small // Shoes // Finn's Romper
Video Editing By Ginnard
It's MOTIVATION MONDAY, girl gang! Let's get motivated to get our booty in gear and get our sweat on! It can be daunting waking up morning after morning knowing it's another long day stuck inside with a busy work schedule, restless kiddos, or both! I'm falling in the "both" category and on the struggle bus!
It can be hard to carve out the time to workout, especially when every free moment you get it is tempting to clean the mess, prep the next meal, or some other task on your list. I encourage you today to make your workout a priority – make YOU a priority, mama. You've got this, I know it!
I linked up TONS of free workout apps and/or my favorite workouts you can do HERE . You can support your local gyms and studios by using their online memberships, purchasing gift cards for when they re-open and get in workouts via Youtube or their online forums. I promise you there's still so many options! I just want you to keep moving and keep those endorphins going. It's truly a lifeline for me each day!
My Best Online Barre-Inspired Workout Video
Today's workout is a doozy! It will get your heart rate up and your booty burning! It is barre inspired so you'll see my ex-barre-instructor shine through as I walk you through this workout. 😉
I would LOVE for you to drop a comment, send me an Instagram DM, or tag me on your stories if you do this workout! Also, let me know what type of workout you want to see next!
Best Online Barre Workout Equipment + Outfits

More Workout Videos For Motivation Monday
SHOP My Workout Outfit HERE

PIN My Best Online Barre Workout Video For Later!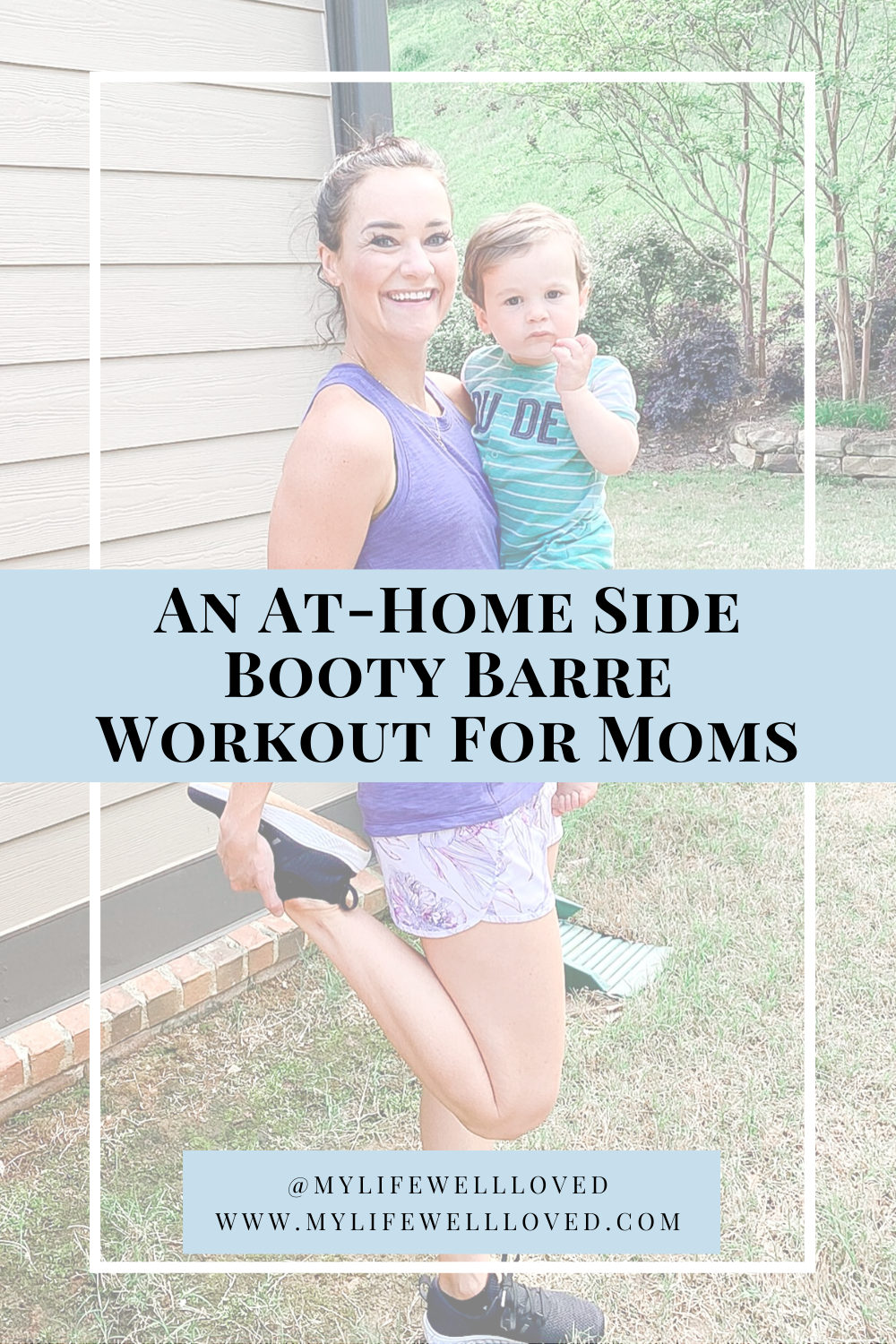 Heather Brown helps busy mamas of young littles who are caught in the hustle to find encouragement in their journey to true health, from the inside out, starting with the heart. Read her journey of learning to live a life well-loved
HERE!