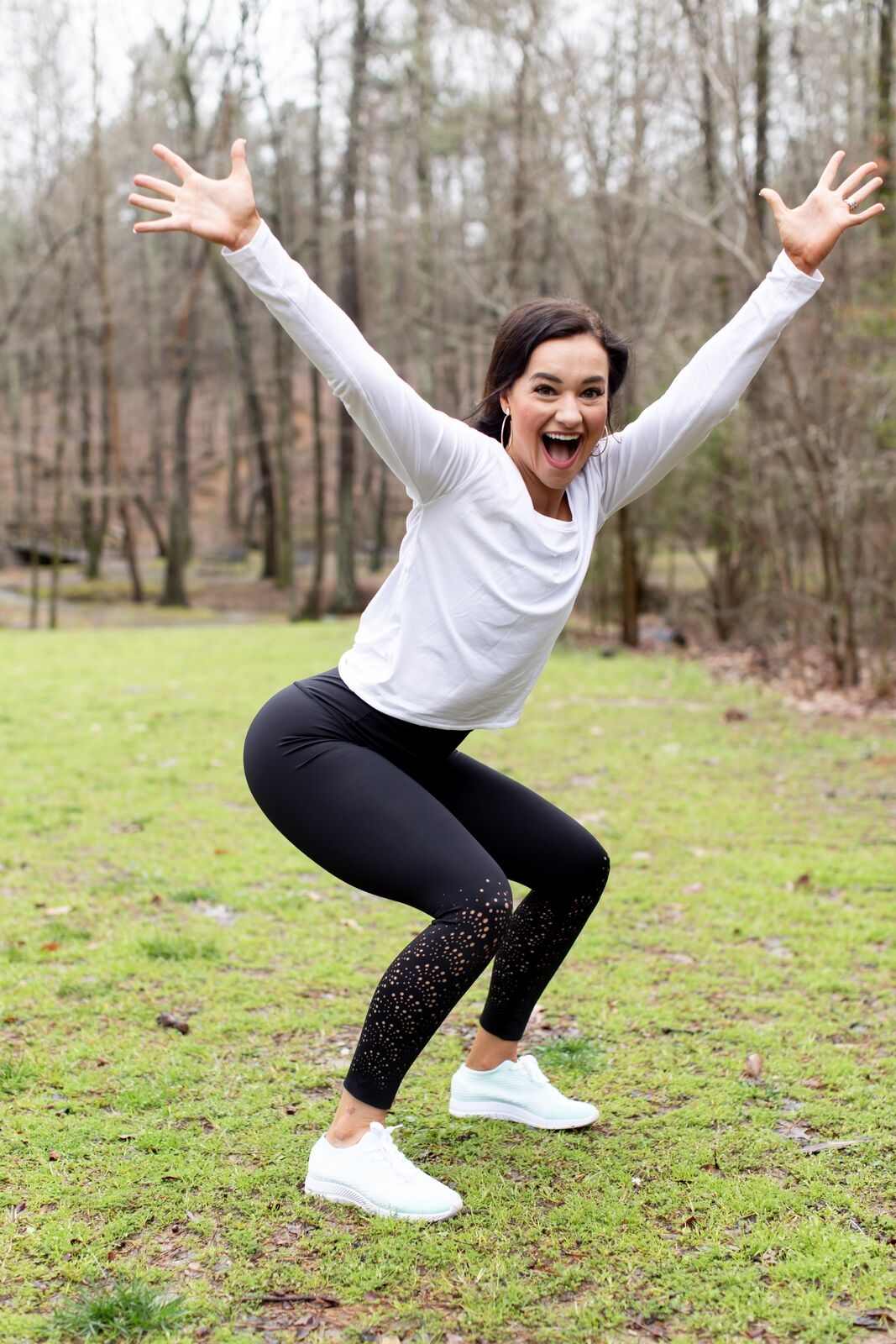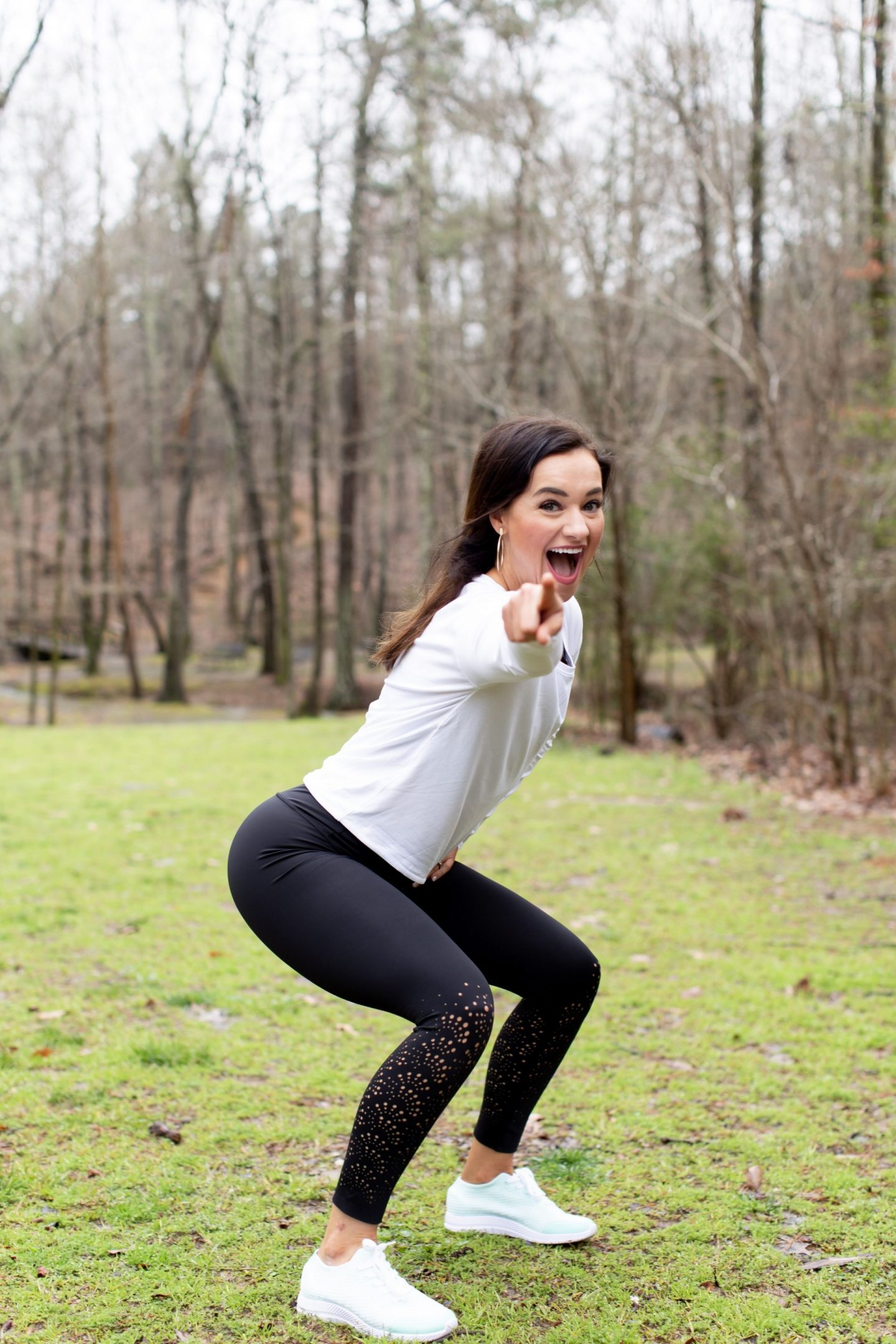 SHOP The Whole30 During Covid-19 Post HERE: Leggings // Pullover – TTS Small // Shoes // Earrings // Fave Amazon No Show Socks // No Show Undies – perfect with legging!
Even though I'm not currently doing Whole30 right now, I have done it several times in the past. I'm a firm believer in resetting your body, slowing down, and paying attention to how you fuel your body. I know it can be intimidating to think about in the beginning, but it shouldn't be!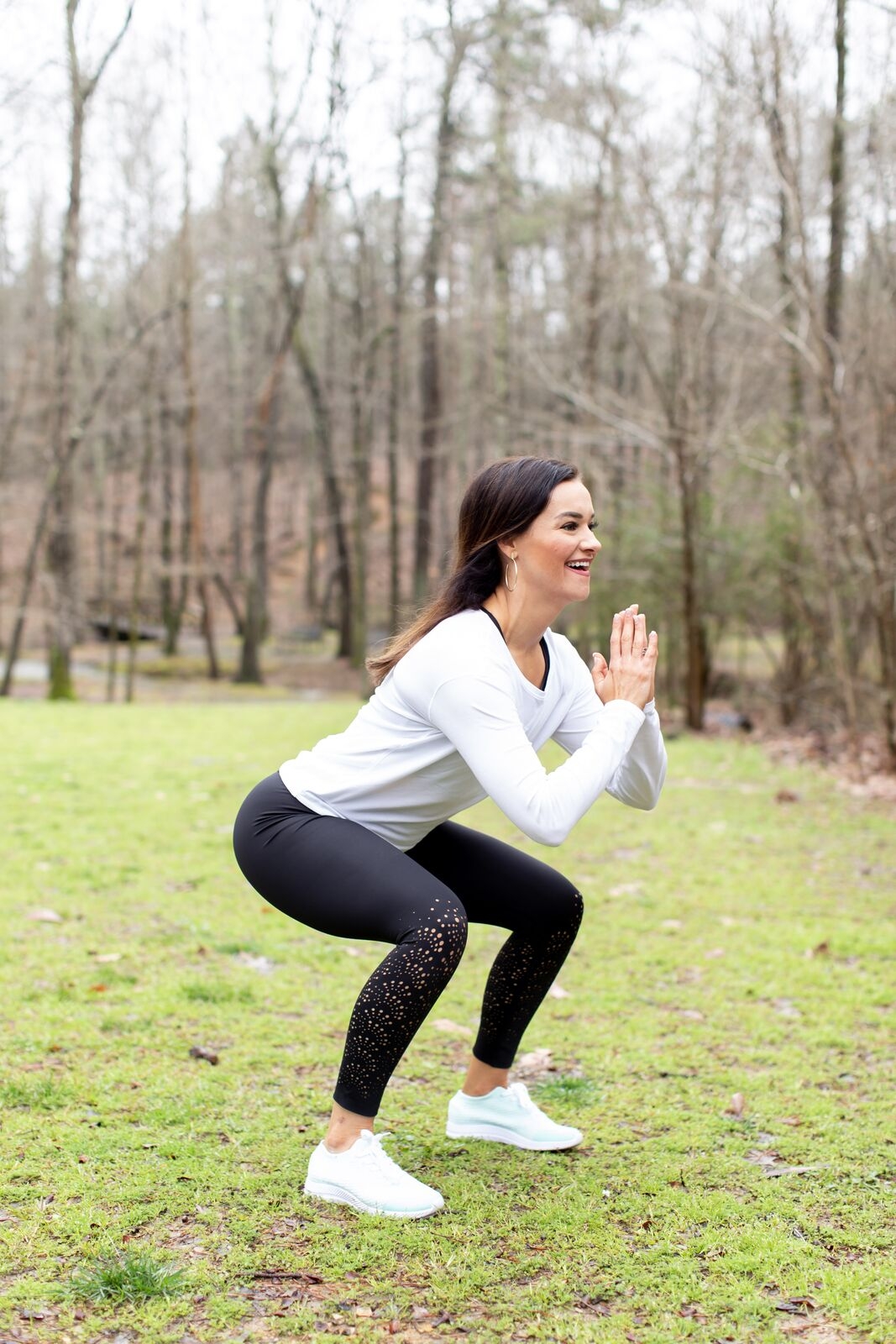 That's why I wanted to share with y'all my top tips for surviving Whole30 during COVID-19. You can do this!
7 Tips For Doing Whole30 During Covid-19:
1. Don't think of it as a diet, think of it as a reset. // Whatever your goals may be, remember that Whole30 is about resetting your body, and listening to your body as you reintroduce foods to it. You may realize that certain food groups have been wreaking havoc on your body for years! Learning these things is invaluable.

2. Try new recipes, but don't be afraid to just go the easy route with meat + veggies. // New recipes can be helpful, but it can be intimidating to try an entirely new menu right off the bat. That's why I shared an entire Whole30 Meal Plan with you! Plus, all of my Whole30 recipes are simple and easy. Some of my favorites are Buffalo Chicken Sweet Potatoes as well as this Breakfast Casserole and my Chicken Chili Verde. This simple Whole30 Dump Ranch Recipe is also a favorite of mine.
3. Make a plan and stick with it. // Set yourself up for success and make a plan. Don't allow yourself to be put in positions where you'll easily cave to less healthy habits. I highly recommend batch-making prepared snacks for the week and keeping them easily accessible, like hard-boiled eggs. Trash the things in your pantry that will make you falter! I share more about Whole30 Meal Prep HERE.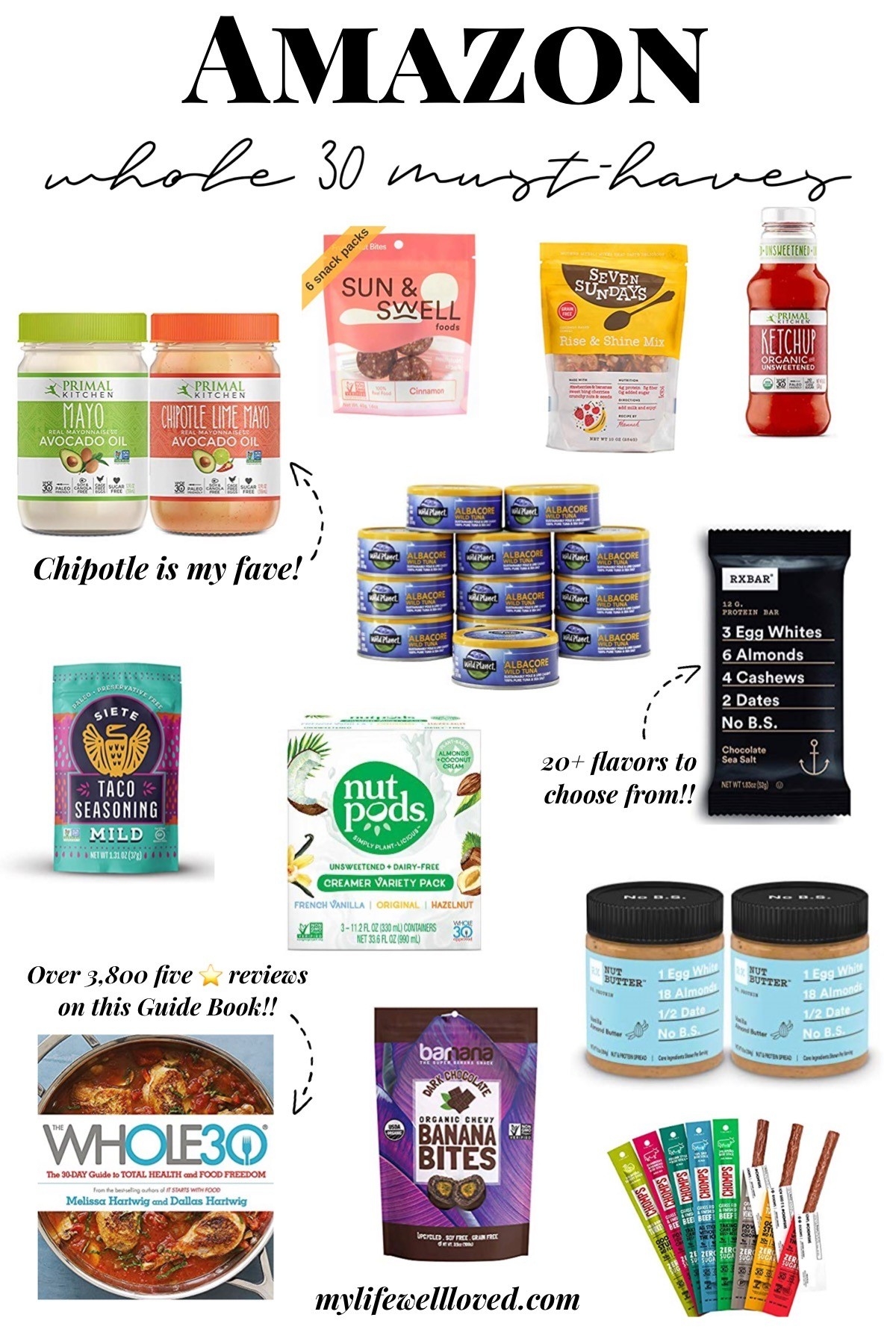 Check Out My Amazon Whole30 Must Haves HERE.
4. Read your nutrition labels. // You would be shocked how many of your favorite, seemingly "healthy" snacks and ingredients are filled with junk. Don't be fooled my friends! Use my Trader Joe's Whole30 Shopping List and Amazon Whole30 Must Haves on your next shopping trip or Amazon order.
5. Tell someone. // Having the accountability of a close friend, spouse, or family member can be a huge asset when doing Whole30. Telling someone why you're doing Whole30 helps you remember your goals and motivations. I answer a ton of Frequently Asked Whole30 Questions HERE.
6. Stay off the scale. // It's about changing the way you feel, not the number on the scale. Don't put added pressure on yourself, that will only bring discouragement and discontentment. This will benefit you in far more ways than what the scale will show.
7. Give yourself grace. // Remember, it's only 30 days. Perfection is never the goal. Rather, making healthy changes to help you feel your best, and therefore, be your best. If one day doesn't go great, that's okay! Tomorrow is a new day.
SHOP The Whole30 During Covid-19 Post HERE:

PIN The Post For Later!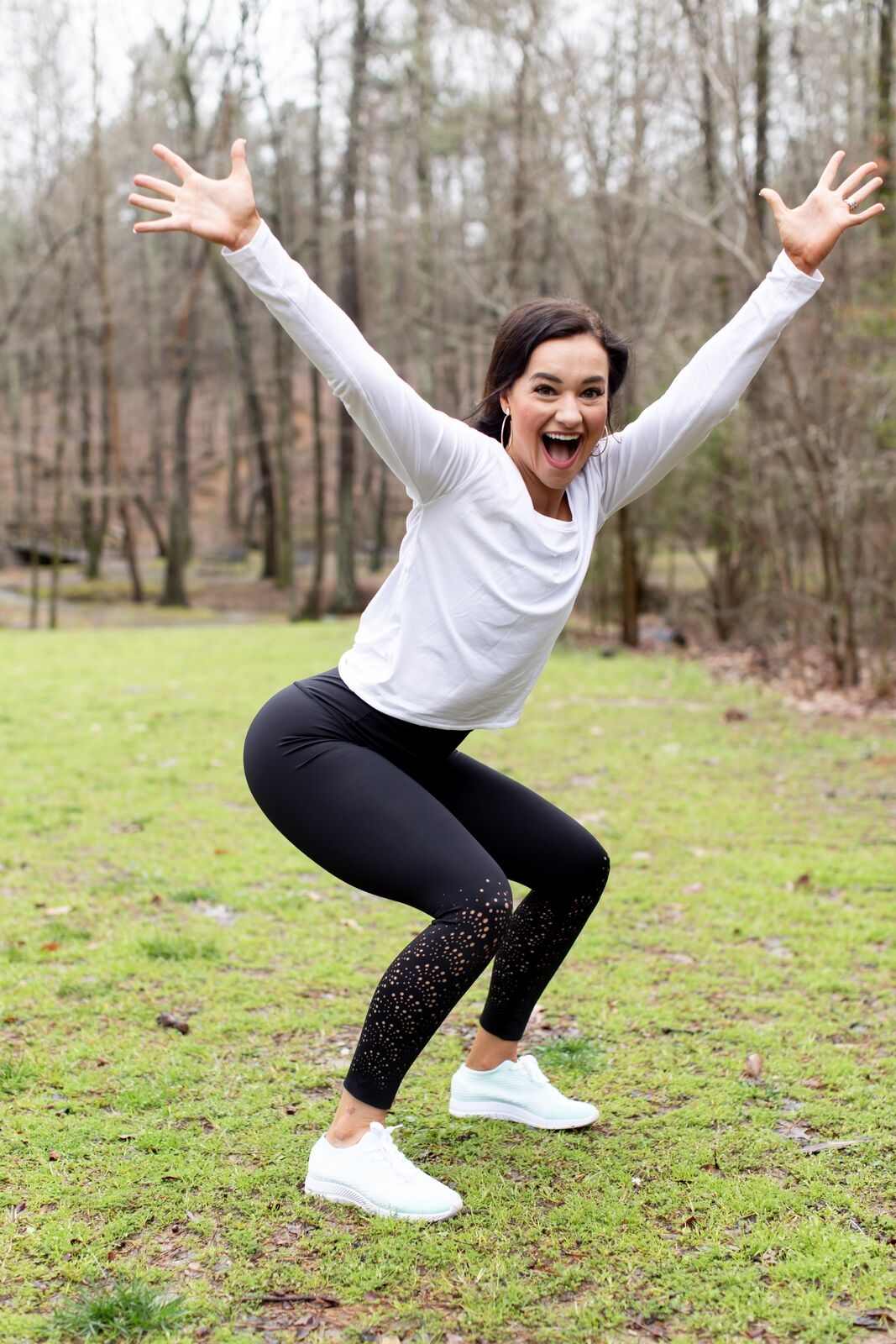 Heather Brown helps busy mamas of young littles who are caught in the hustle to find encouragement in their journey to true health, from the inside out, starting with the heart. Read her journey of learning to live a life well-loved
HERE!