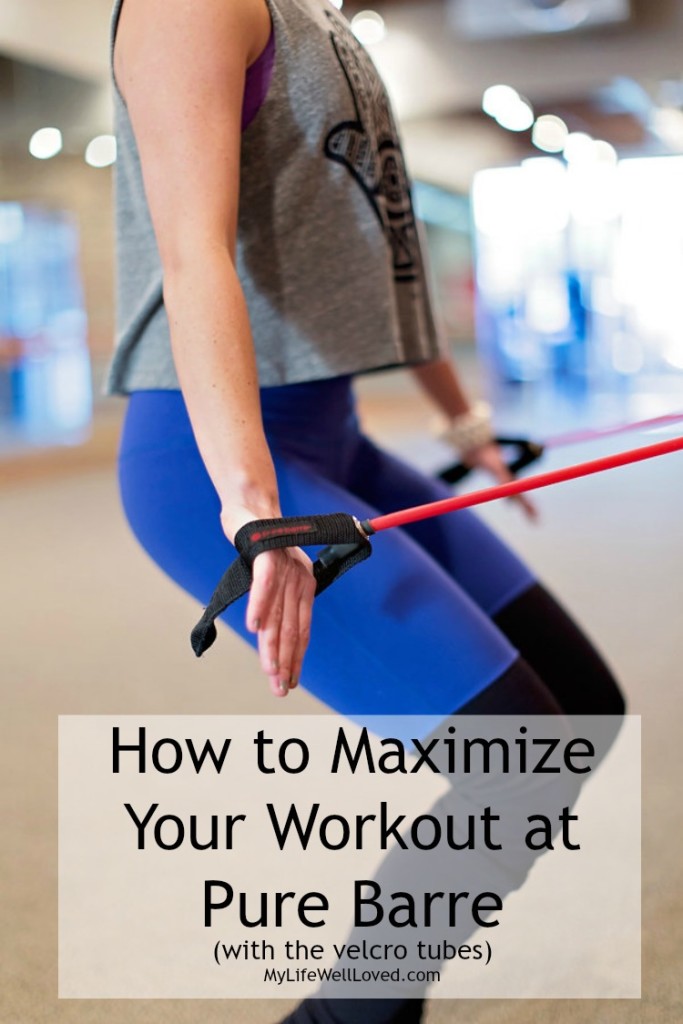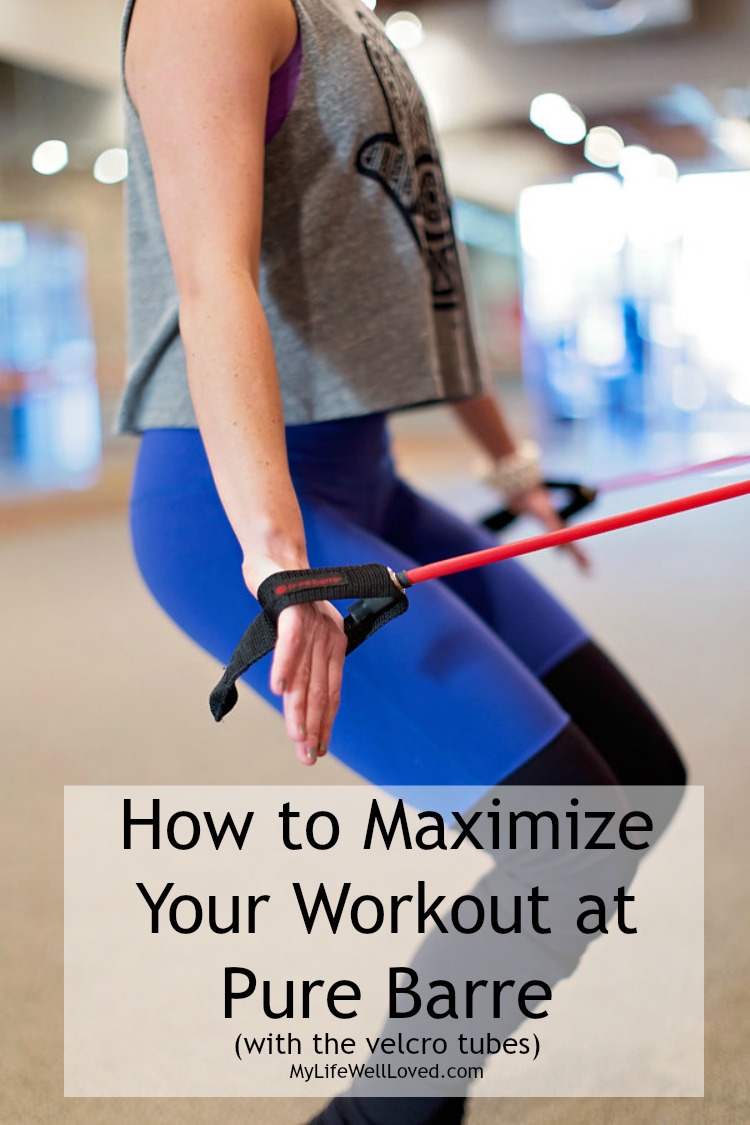 You walk into your Pure Barre class, look to the front barre to see what tube to grab and there they are…the dreaded velcro tubes. While they are enough to make your whole body start shaking upon sight, here's a few tips and tricks to help you take with the tubes with that PB mindset of "can do!"
As a quick refresher, if you are new to Pure Barre or aren't sure what it is, make sure you read my 10 Tips for Your First Few Pure Barre Classes. In a nutshell, Pure Barre is a workout technique that combines pilates, yoga, and ballet to help lift, tone, and burn women's trouble spots into the best shape possible!
Want more Pure Barre posts? Check out these posts!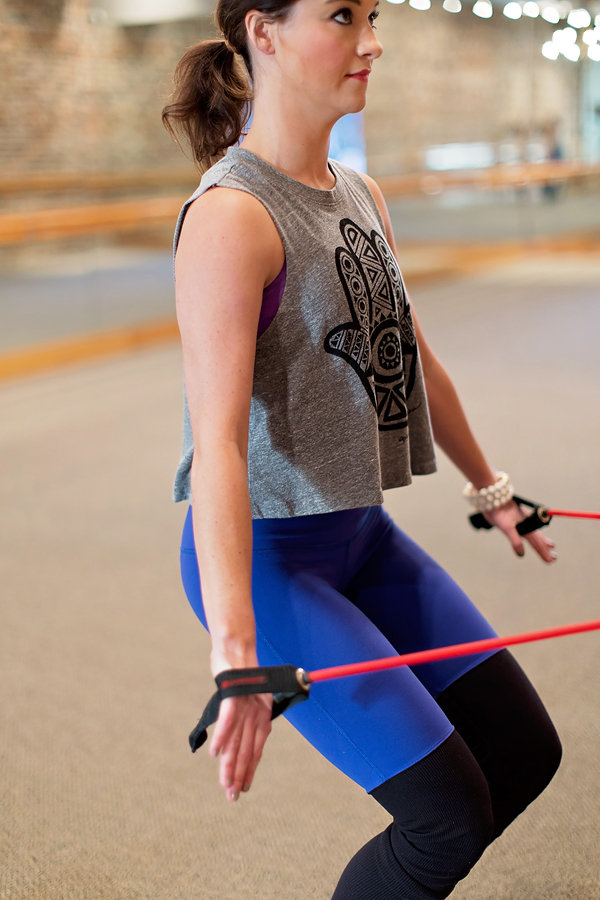 3 Tips for Using the Velcro Tubes to Maximize your Pure Barre Workout:
1. You Can't Cheat. The velcro tubes force you to hold that perfect posture, tuck, and everything else you should be doing without them. Think about the velcro tube almost like training wheels on a bike. They only stretch so far, so it's easier to stay in correct form. If you can really use a velcro tube class to focus on getting better and perfecting your form, you can carry those thoughts into other classes with different equipment.
Don't look down and don't look forward. Basic physics means the tubes want to go to their relaxed state. To keep tension and find balance in the tube, look up and stand tall. This posture should already be used at the barre with any basic exercise. The tube is that accountability to make sure that we are doing it.
2. More Core, Less Arms. You should always lead with the core, and have the arms just follow.The tube is an extension of the muscle group you are targeting. Much like in the ab work exercise where you are rounded out against the wall and your leg moves, because your abs are contracting, the same case should be true any time you use the velcro tube. For instance, during ab work if your instructor tells you to press the tube down an inch, up an inch, that means to contract the stomach muscles back to your spine which reflexively makes the arm move for more resistance in the tube.
Clients make the mistake at first by just using their arms to press in the tube. The tubes make this a total body exercise. Your core-obliques especially-should continually be working. Your arms and legs are just an extension of the core so think core first, arms second. Does this mean you won't ever feel this in your arms or back again? Not likely! 😉 But what it does mean by activating your core-whether it be a thigh, seat, or ab exercise- you make the exercise about all the muscles in your body. The benefits to that are ENDLESS!
3. Straight Lines. You already know your back should be in a straight line by holding your tuck with the hips firmly rolled under the shoulders and the spine in a neutral position. But, with the Pure Barre velcro tubes, you also have to have straight lines all down your arms as well. This means no bend in the elbows, no break in the wrists and no bent or death grip fingers on the tube. Just one long, lean line to help you shape up that core and the arms just a little bit more!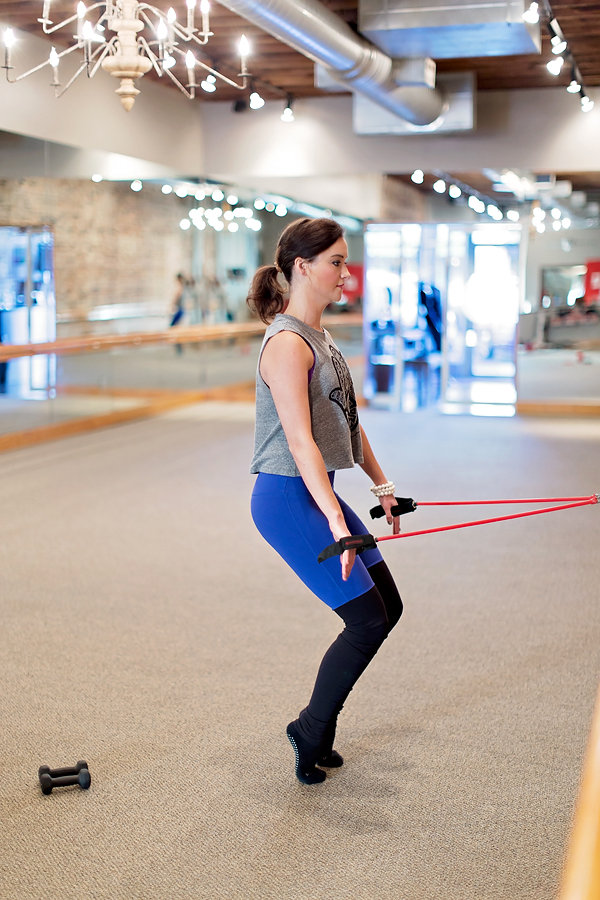 Lastly, do the Pure Barre velcro tubes equal a harder class? No. Pure Barre done in the correct form with intense muscle contractions should be hard even if you are just holding onto the barre. The velcro tube is your body's accountability to use all your muscles in every exercise-and teaches you to engage constantly. Literally, it's a great tool for your body to learn more about what it can do in 55 minutes.
At the end of the day, it's less about the equipment and more about the form and technique. It's so important to find the perfect form no matter what equipment you're using! And remember, your own body weight is great resistance, so if you need to work without the velcro tube, or even the ball on a certain day, that's ok too!
I have to constantly remind myself with the tube, it's less about the arms, more about the thighs in thigh work….less about the tube in seat work, more about the seat…Mentally, the tube can be challenging in it's own right. That's yet another reason why I love Pure Barre though, it challenges me mentally AND physically even after taking for 5 years. It takes SO much to stay in those working positions the whole time. So, remember, close your eyes, deep breaths in and out and focus on the MUSCLE you are working, NOT the equipment, as always!
What are your favorite tips to help you get through all the work in Pure Barre? I'd love to hear about it in the comments!
**Special thanks to Magen Davis Photography for the photos and special thanks to some of my favorite Pure Barre instructors for giving their input as well!
Shop the Look: Pants: Alo Yoga Goddess Legging | Top: Spiritual Gangster (on sale!) | Bracelets: Kate Morris Jewelry | All items also availabel at Pure Barre Birmingham

Heather Brown helps busy mamas of young littles who are caught in the hustle to find encouragement in their journey to true health, from the inside out, starting with the heart. Read her journey of learning to live a life well-loved
HERE!