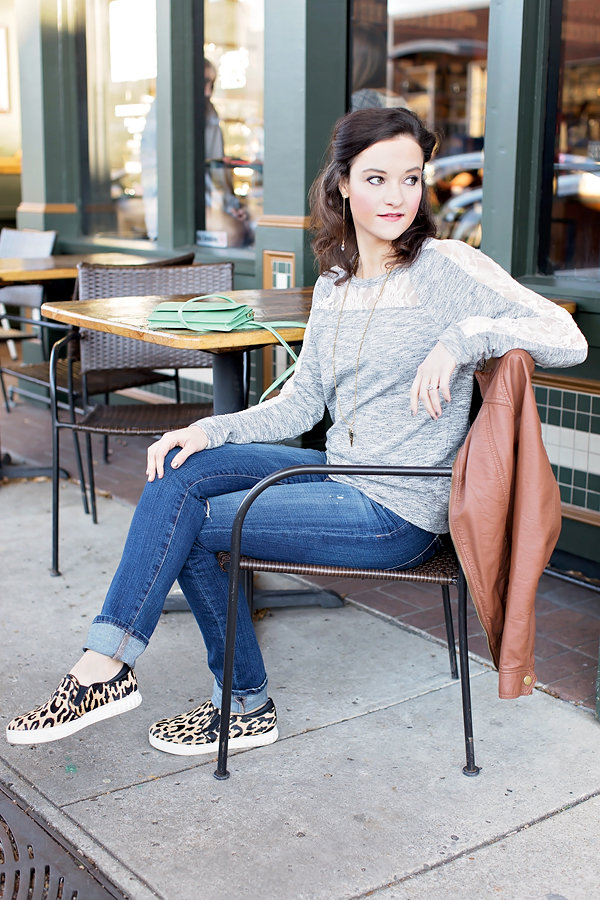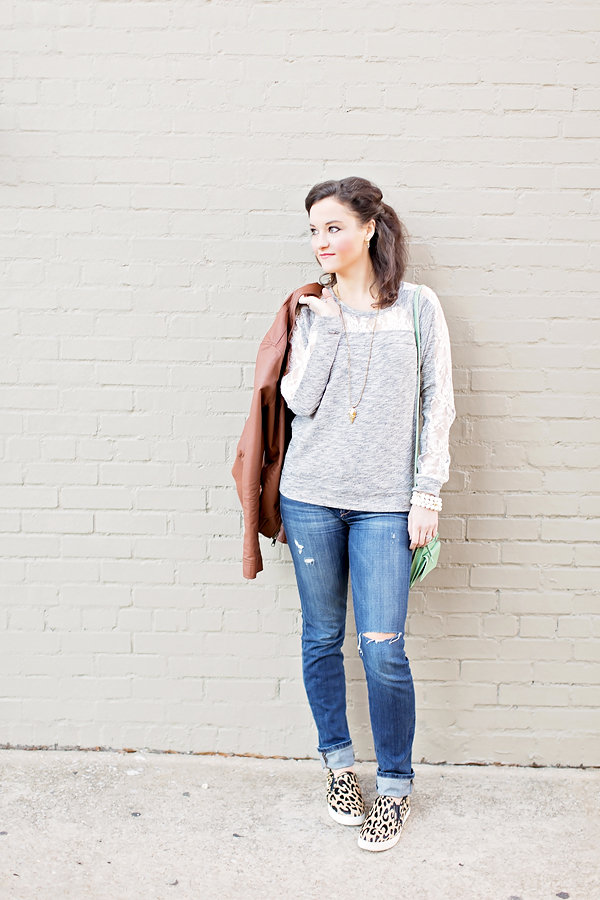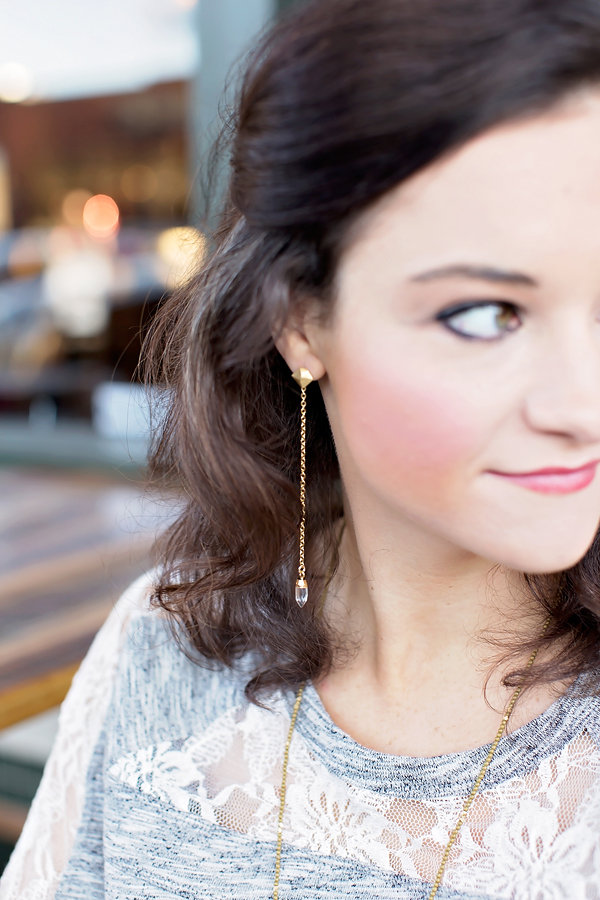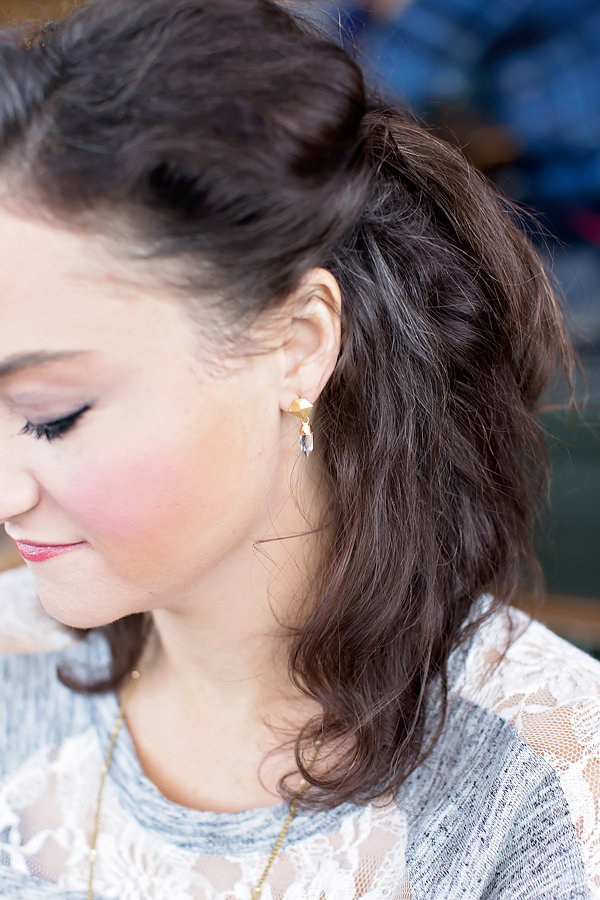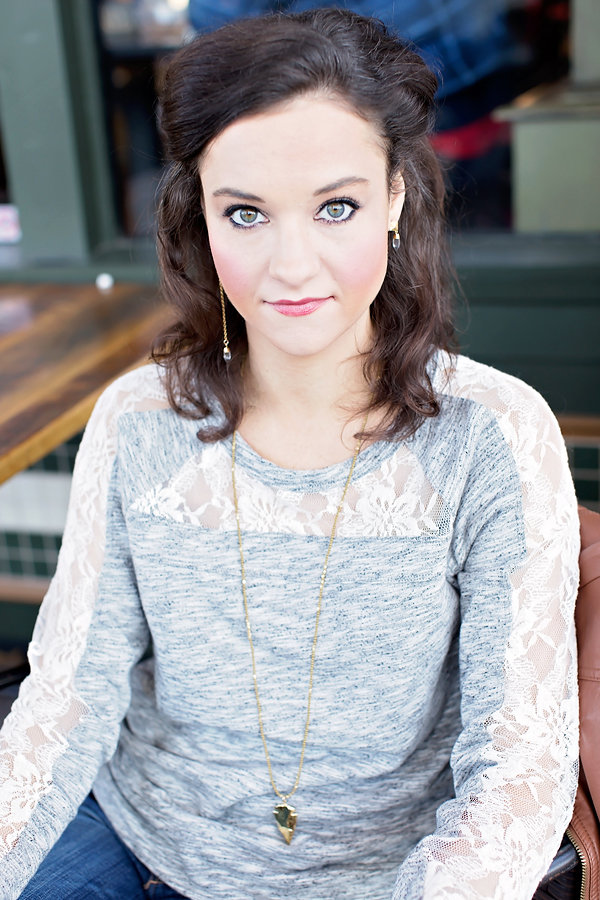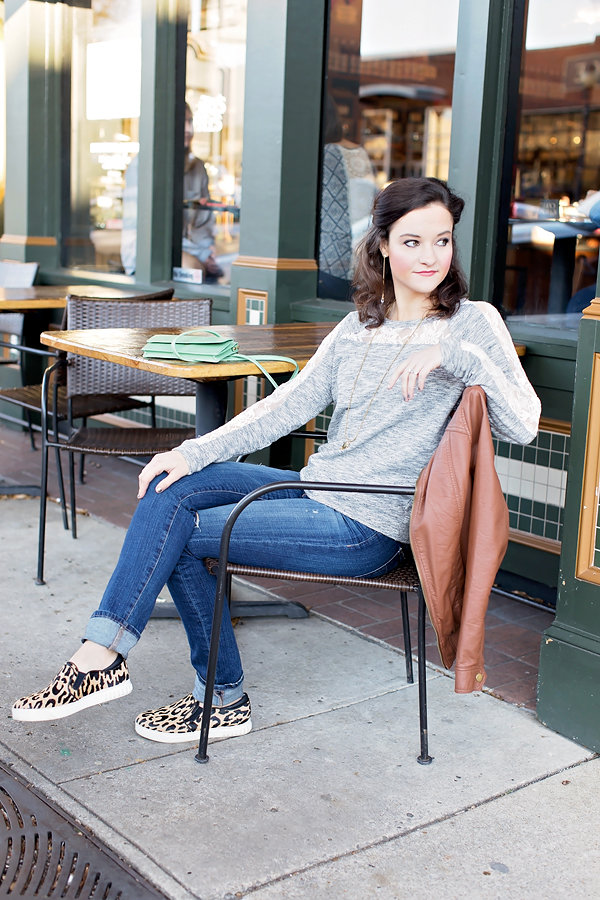 SHOP THE LEOPARD SHOES: 40% off shoes // Under $100 Option + Free Shipping Tie Up Sneaker
I adore living in the quaint little suburb of Birmingham called Homewood. I was born and raised in Homewood, went to Samford University, and we still live here (at least for a bit longer) and LOVE it. Eric and I always talk about how we'll probably never live somewhere again as convenient as where we are now. We can easily walk to our local coffee house, a bar, Steel City Pops, Fabrik, Pure Barre, SOCA, Jinsei Sushi, Urban Cookhouse and even our local Piggly Wiggly grocery store. (And for those of you not in the south, yes, we actually have a grocery store named that!)
I don't even know if it's possible to put into words how cute, unique and historic downtown Homewood is. Since Eric isn't a B'ham native, he always talks about how Homewood is unlike anything he's seen before. "The strip" in the middle of downtown Homewood is on 18th Street and is lined with bustling boutiques, a weekly running club, and kids lusting in the window of the toy store. Downtown Homewood is surrounded by quaint little cottage style homes, many which are updated, with beautiful lawns and strewn with kid's toys. Only a few blocks over is our newly renovated park, a rec center and a pool. Homewood really is pretty hard to beat!
One of Eric and I's favorite casual day dates is to walk into downtown Homewood and grab a cup of coffee, or to grab a cold popsicle on a warm spring day. It's a fun way to get out and get moving while taking in all the people out and about shopping and enjoying good foods! Exploring downtown Homewood on a sunny day is one of Eric and I's favorite ways to get out and enjoy the afternoon! One of the things we love the most about a casual stroll date day is that you walk off the heavy feeling of any treat you grab along the way. There's also great sights and people watching to take in as well as the opportunity to just talk at leisure. Walking is always one of my favorite ways to catch up with friends as well, due to the non-pressure to talk the whole time!
This outfit is inspired by a casual Homewood date day. Layers are good in the transition to spring, so make sure you grab a cute cardi or a light leather jacket to throw on for your date look! It was really important for me to pick some comfortable shoes since we were walking a lot, but I don't want to throw on old tennies all the time so it was nice to have this cute little leopard flat for our walk. They are cushioned and great for all day wear! Our walk was only a mile or so, nothing too intense.
To make up this outfit, I paired a clearance top I got from Express -love the lace detail!- with simple ripped jeans and funky Kate Morris Jewelry. The long and short earring are really simple and elegant but the height difference really gives them a pop. And that arrowhead necklace? Simple but never understated! I have become a KMJ addict…adding to my jewelry collection pretty much monthly. The great thing about KMJ? She's a local Homewood designer…pretty cool! I finished this outfit off with a pretty mint (my favorite color!) crossbody bag from FOSSIL at the Outlet Shops of Grand River. You may recognize that purse from my Look Grand for Less feature a few posts back.
Shop the Look: Sweatshirt with Lace: Express ON SALE! | Jeans: Joe's Ripped Denim | Jacket: Old Navy Faux Leather  | Crossbody Bag: FOSSIL | Shoes: Sam Edelman Circus Leopard Flats | Jewelry: KMJ
Thanks to Magen Davis Photography for the photos!
What's your favorite casual date and/or favorite casual date outfit?
Heather Brown helps busy mamas of young littles who are caught in the hustle to find encouragement in their journey to true health, from the inside out, starting with the heart. Read her journey of learning to live a life well-loved
HERE!