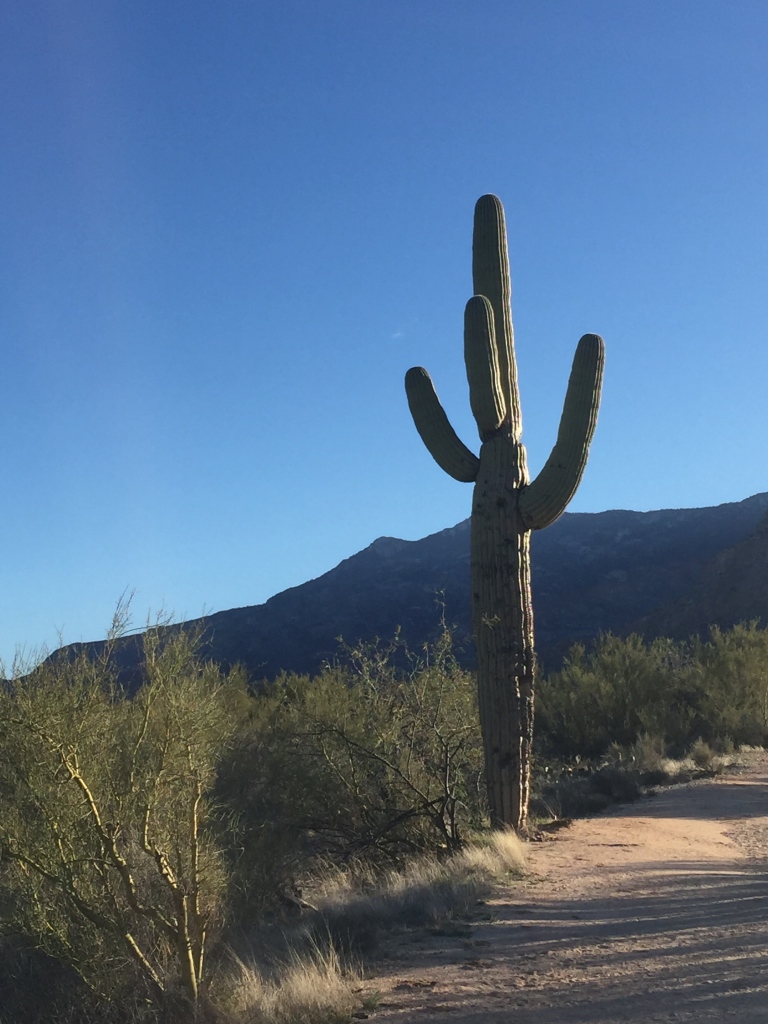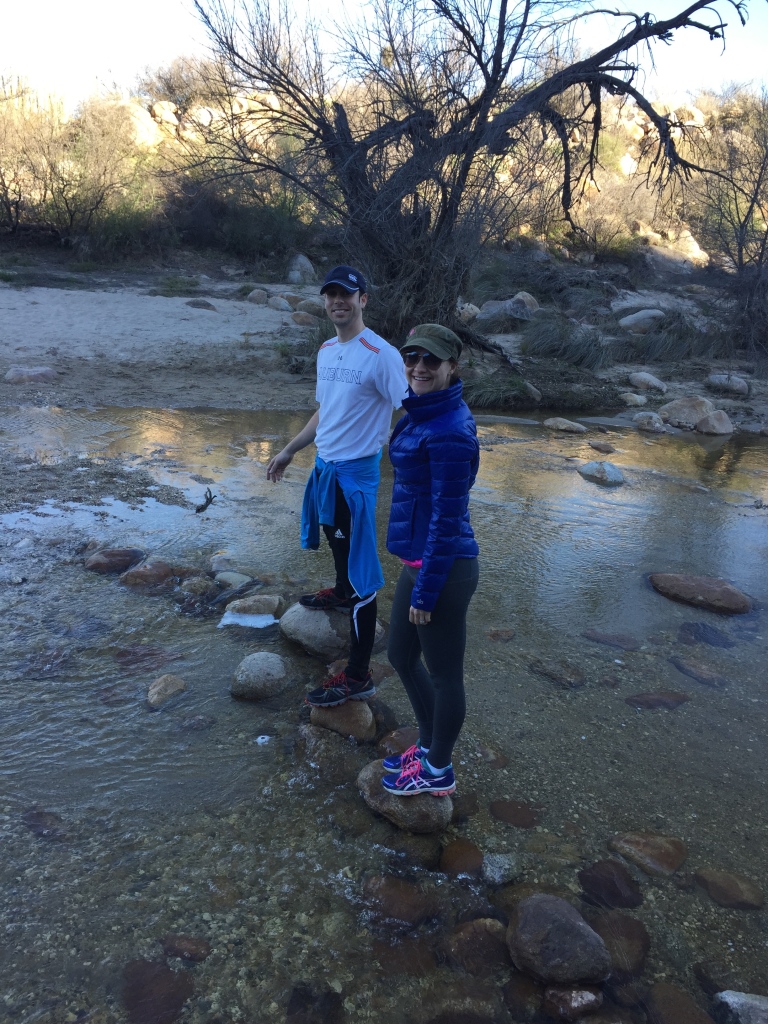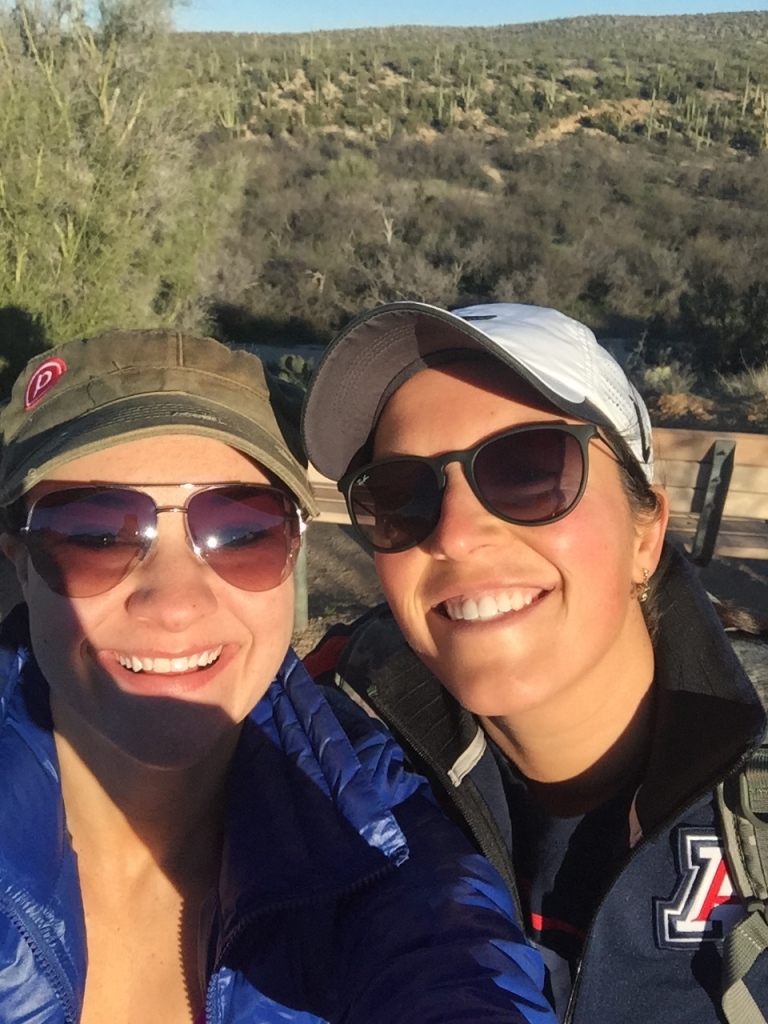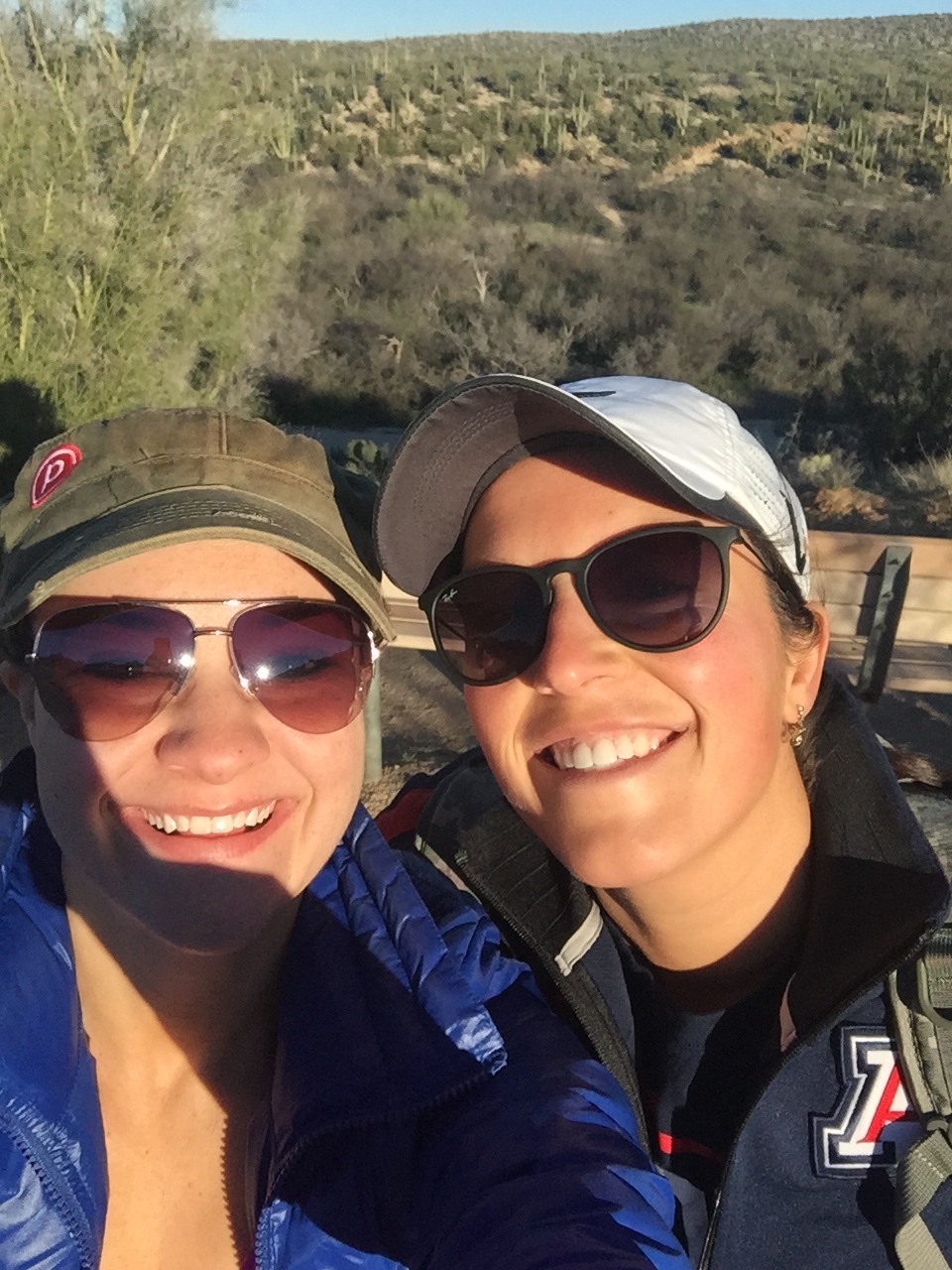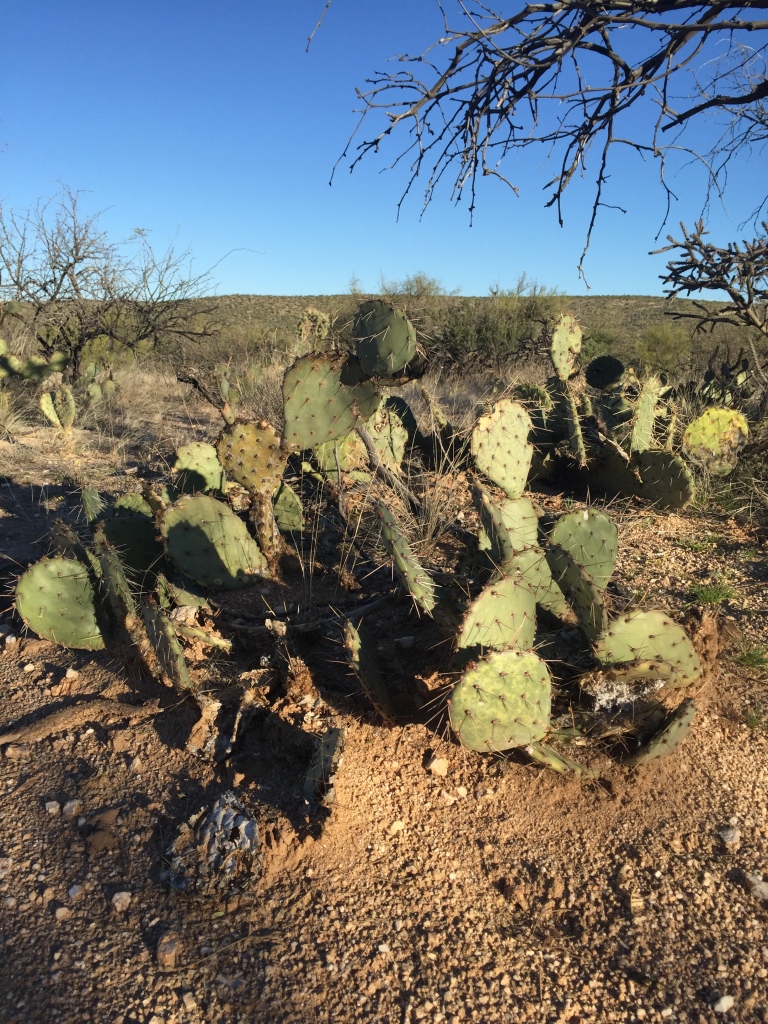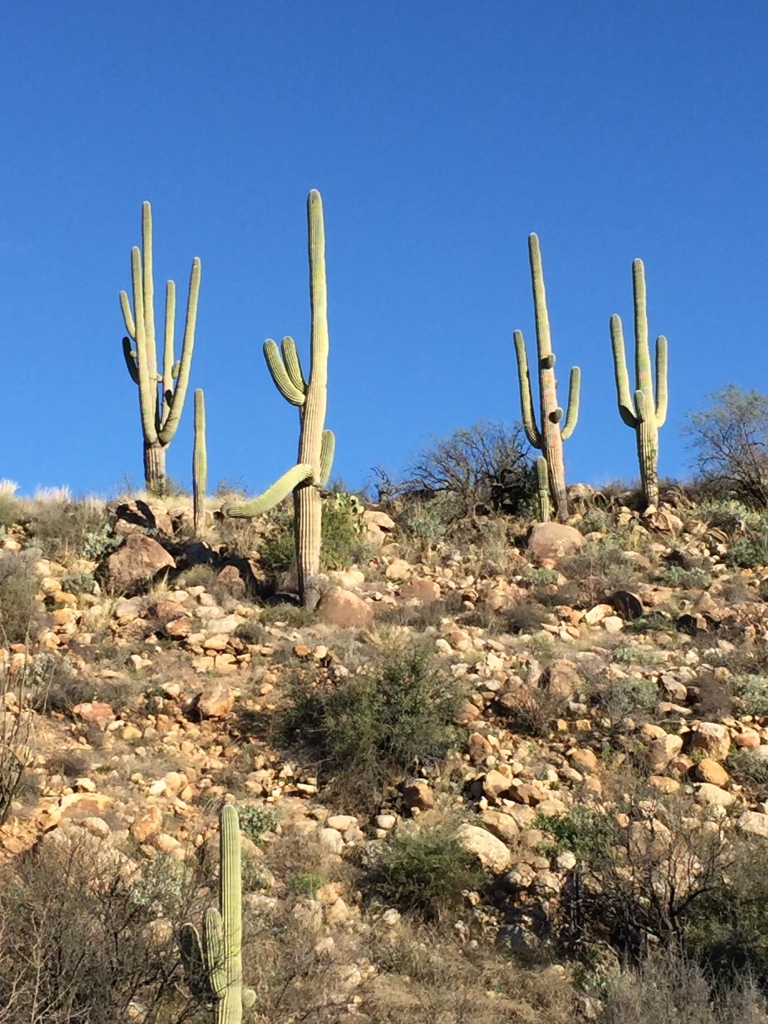 We journeyed out west to Tucson, Arizona last week for one of Eric's best friend's weddings. It was our first time to Arizona and we soaked it up for all it was worth in the short time we had between wedding activities! We got in town on Wednesday night and knew we'd stepped into the desert when the groom, Kent, picked us up from the airport in his Jeep with the top town on a February night! Kent and his bride Kelly were kind enough to let us stay in their home with them for one night and we loved spending that time with them! Eric and I had never experienced the desert before so we got up for a hike with Kelly the next morning at 7 am to walk a trail at Catalina State Park.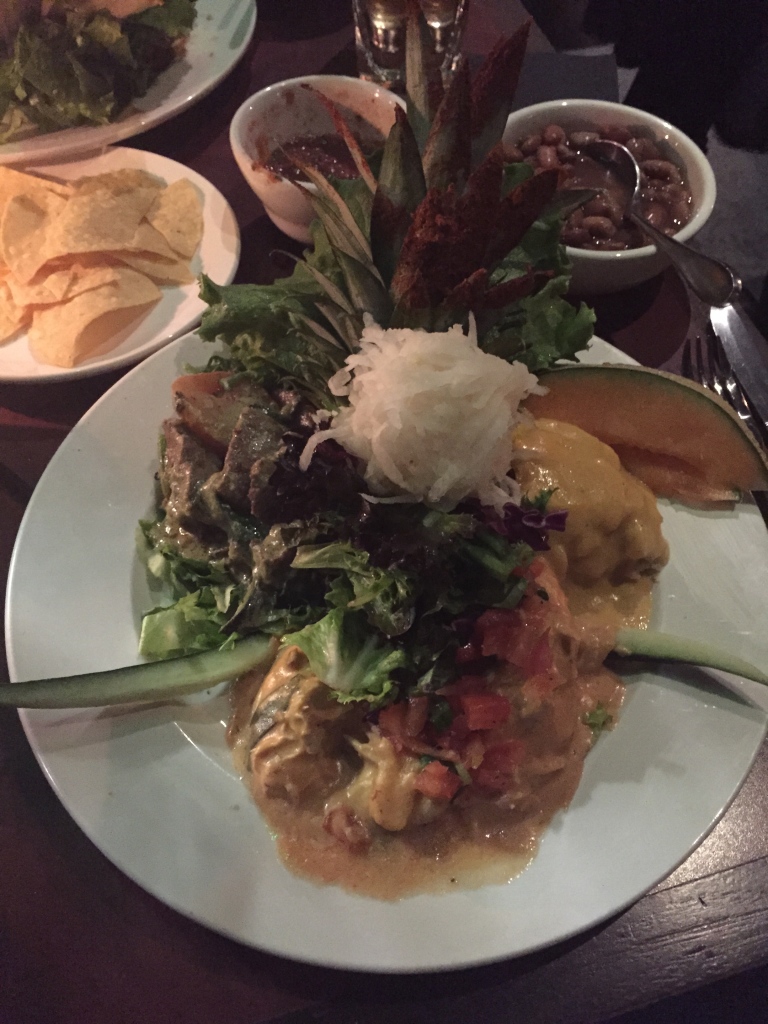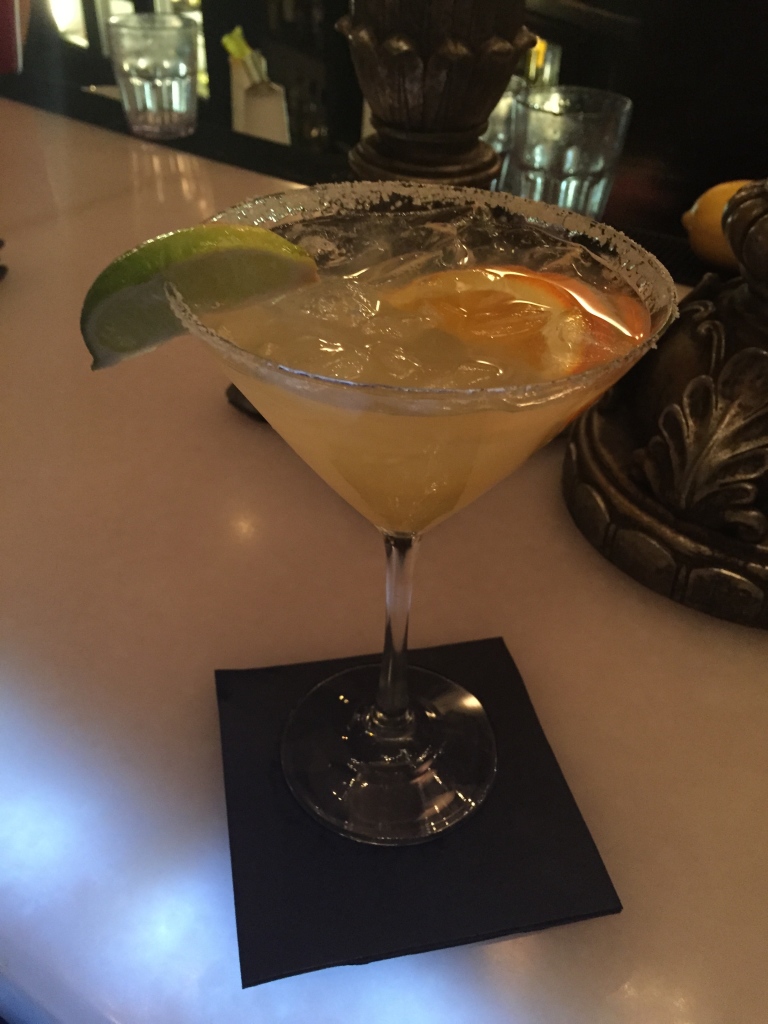 On Thursday, Eric and I enjoyed our Valentine's Day experiences from each other. He went to play golf with the groom and some other guys while I went to Gadabout Salon for a signature facial and a makeup touchup. It was a great gift and I thoroughly enjoyed it! After that, I soaked up some rays; yes!!! I laid out by the pool in February in my bathing suit-before heading out for a date night with the hubs to Cafe Poca Cosa.
This restaurant had a fabulous date night atmosphere and was the best salsa I've ever had! I even "splurged" on a faux margarita at the bar while we waited to be sat. The restaurant changes their menu twice a day and is super fresh and well worth the trip. Eric and I each did the chef's choice platter so you get 3 different menu items each and we could sample a bit of everything!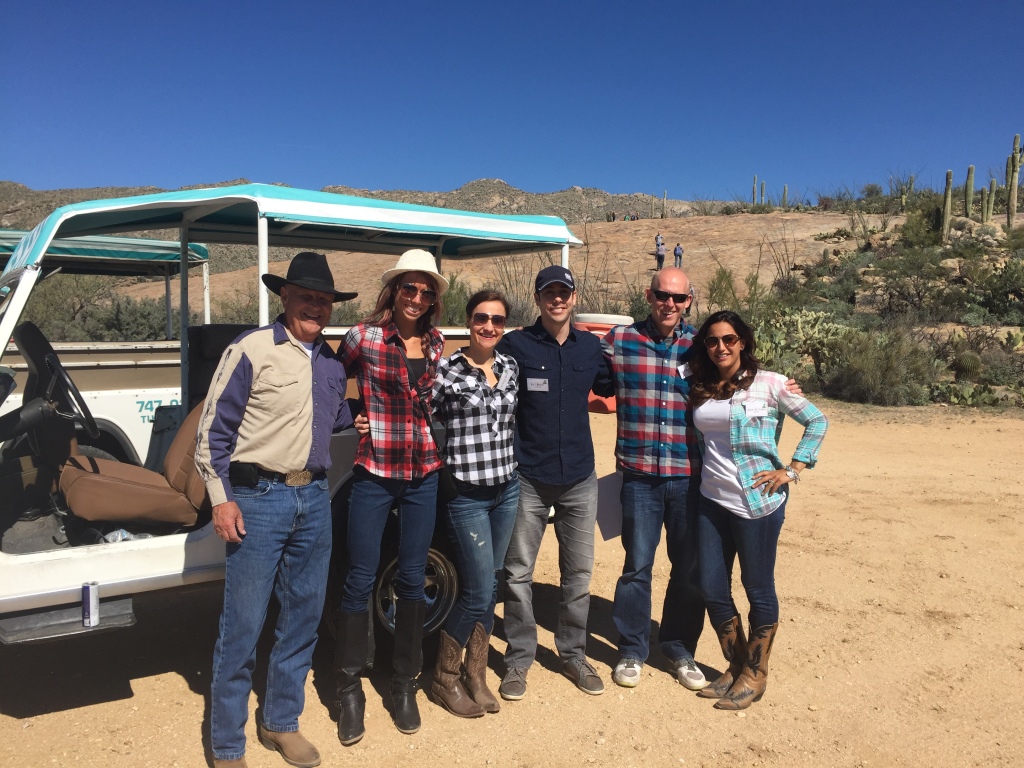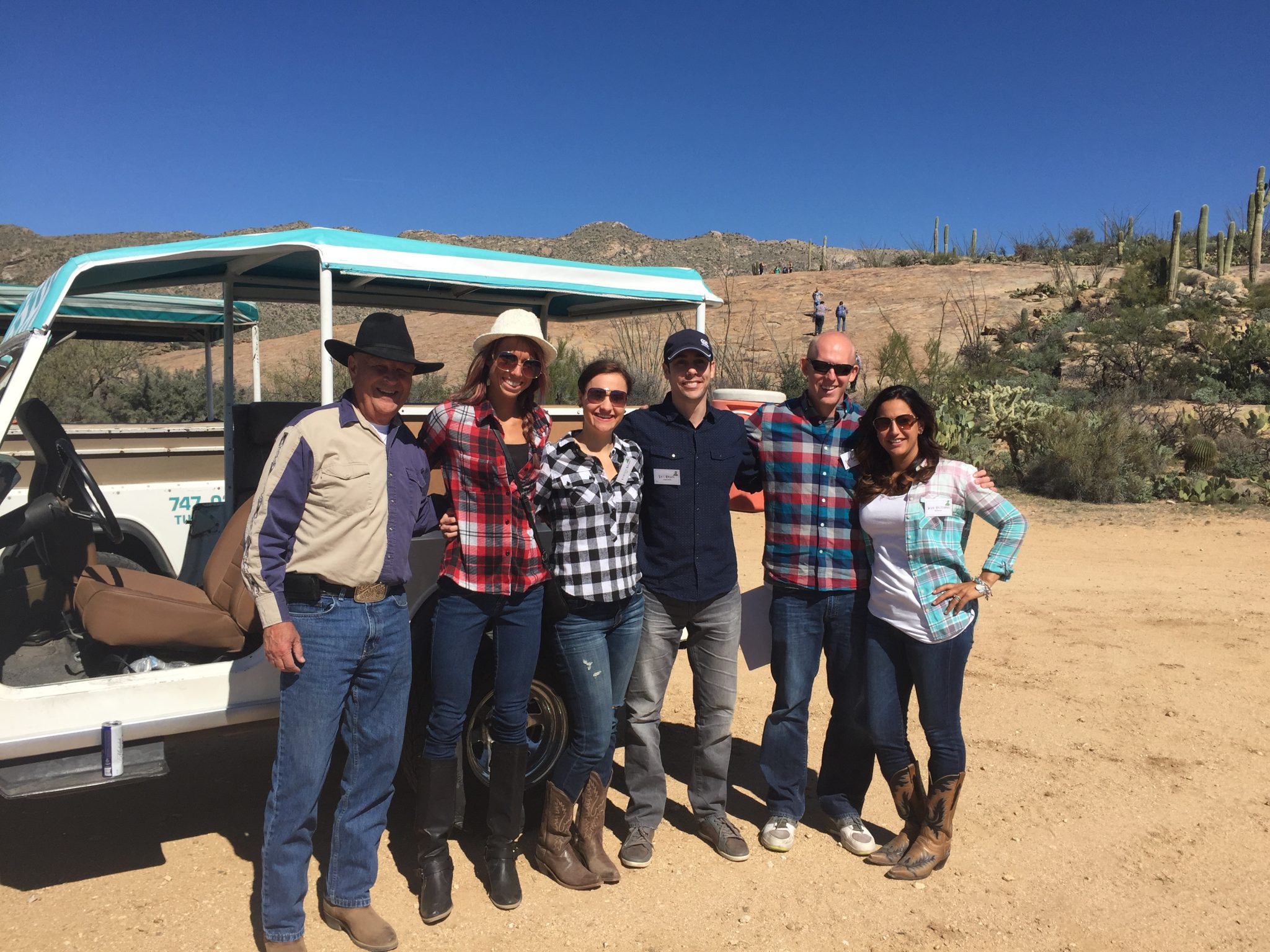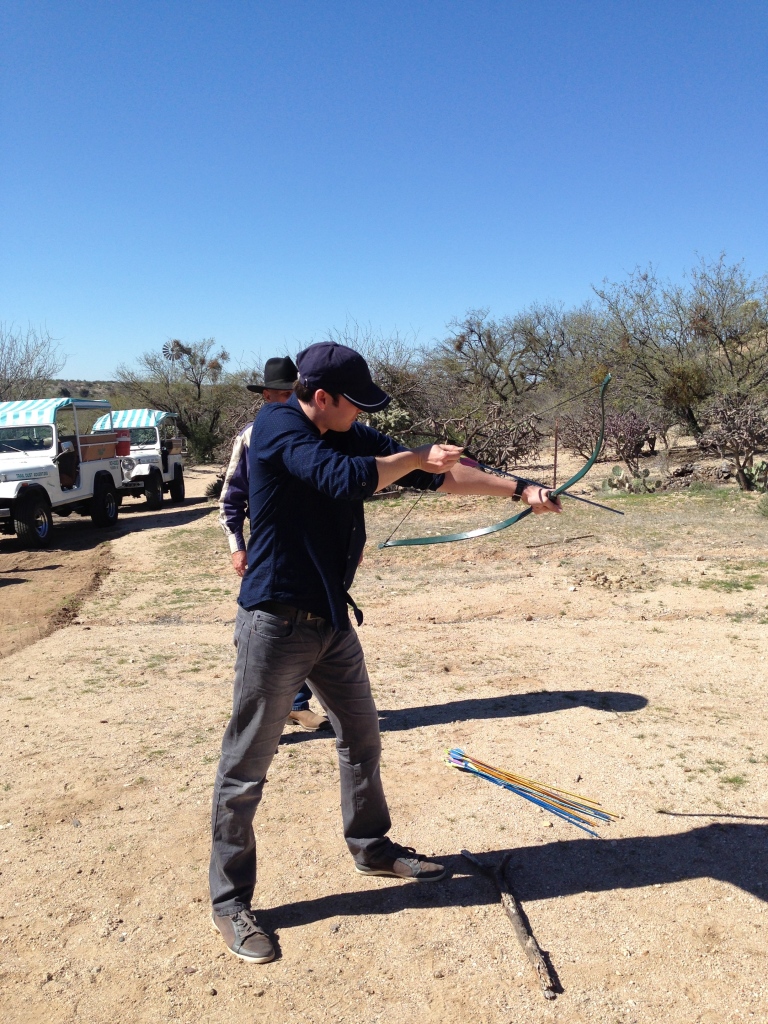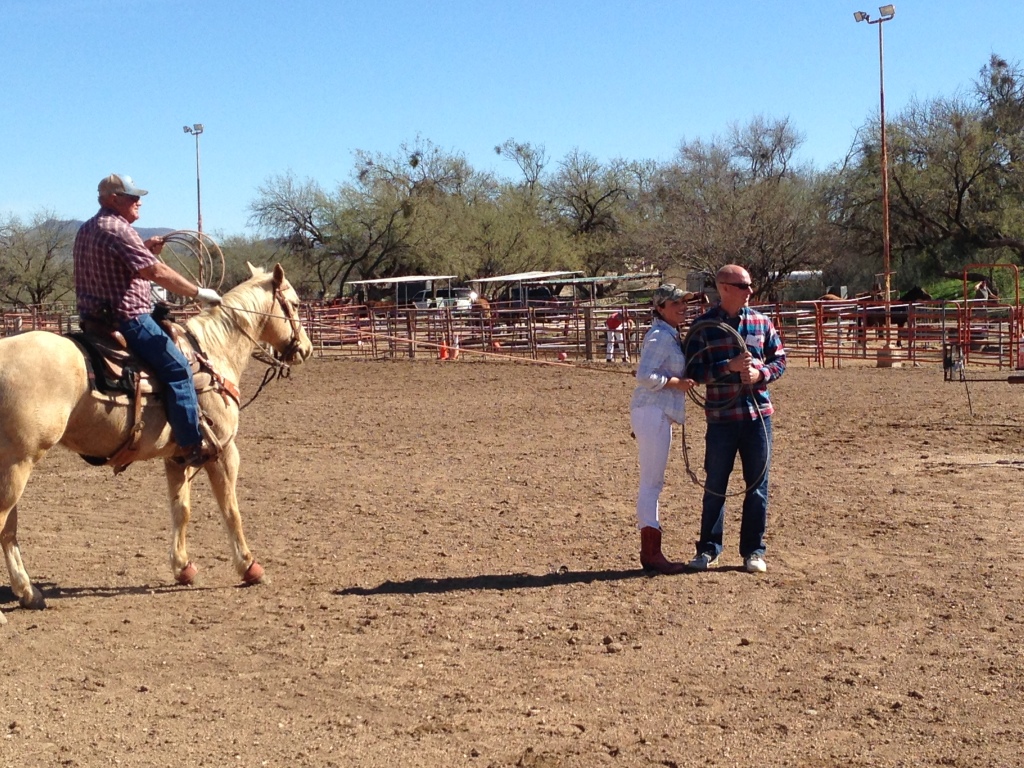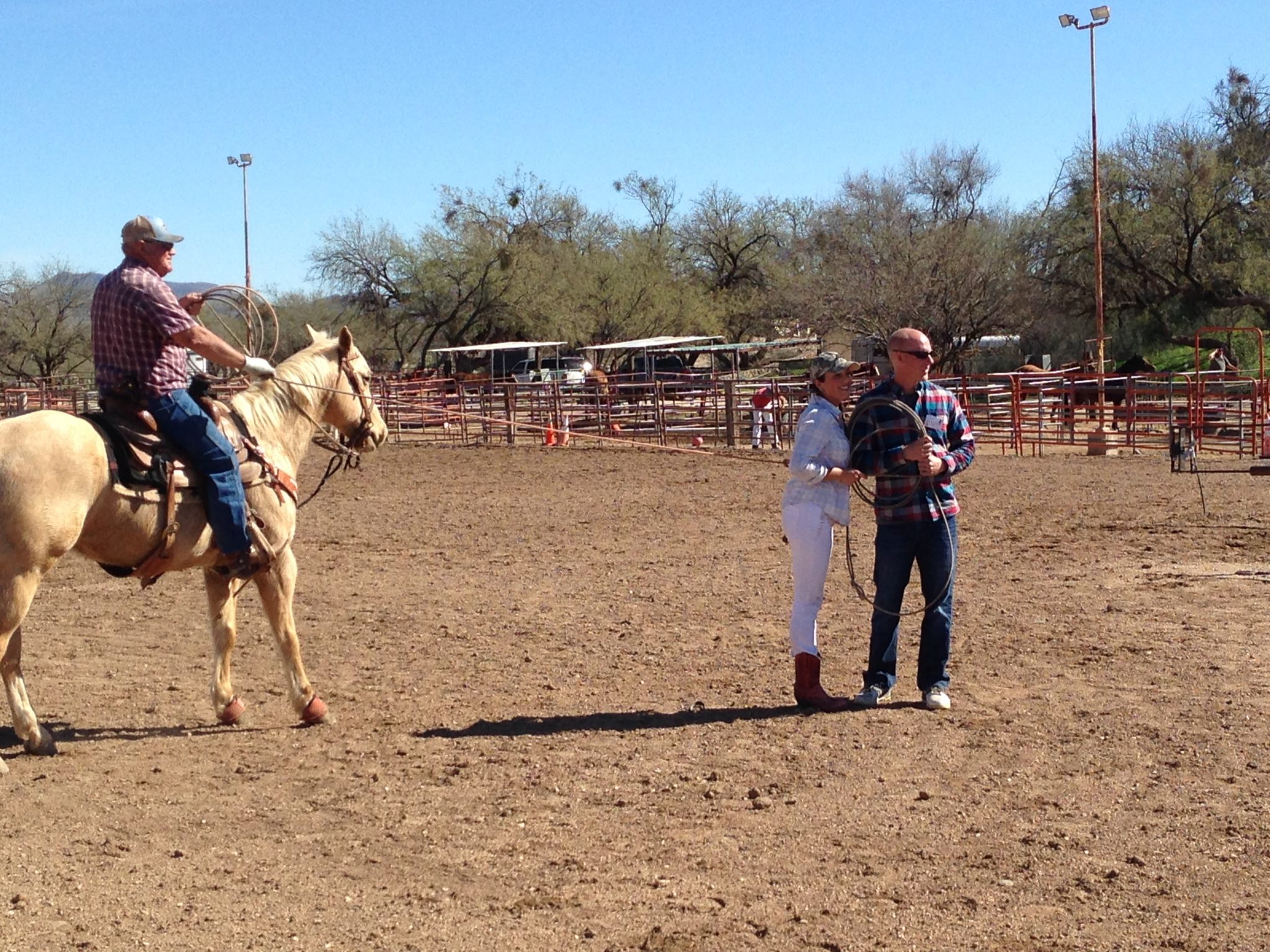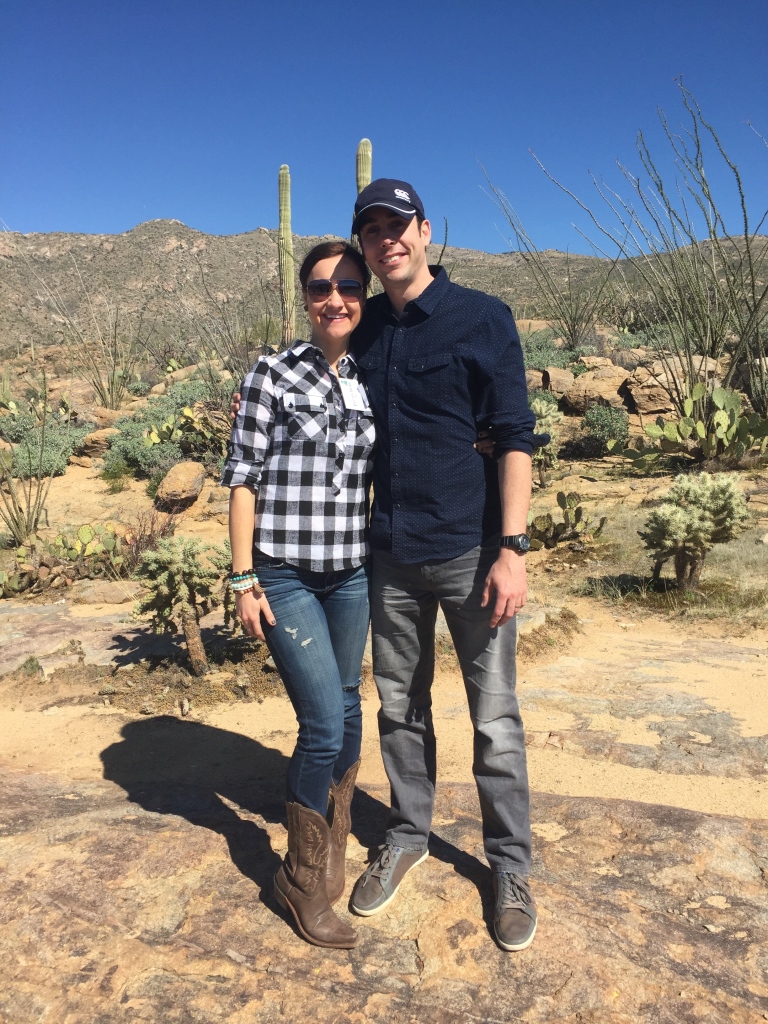 One of the most fun things we did while there was a Jeep Tour. We got picked up at our hotel and were mixed up in random groups in each jeep to get to know some of the other bridal party attendees a little better. Each jeep had to come up with a team name and answer a questionnaire  as "Pistol Pete," our tour guide, filled us in on all the Tucson history, cacti types, and all kinds of interesting local information!
When we finished the tour, we tried out Sonoran Dogs which are a must! These were no ordinary hot dogs! They were on fluffy and delicious homemade buns and are wrapped in bacon, topped in all the fixin's and I unashamedly ate 2 and a half. The desert tour made me work up an appetite!
For the rehearsal dinner, we went to Hacienda Del Sol  which was one of the first resorts in Arizona. The walls on the way to the bathroom are lined with lots of famous old baseball players and actresses who have stayed here back in the 1950's. You've got to check out the website to see how beautiful the grounds are! It was a lovely evening with signature margaritas that I wish I could have indulged in! 😉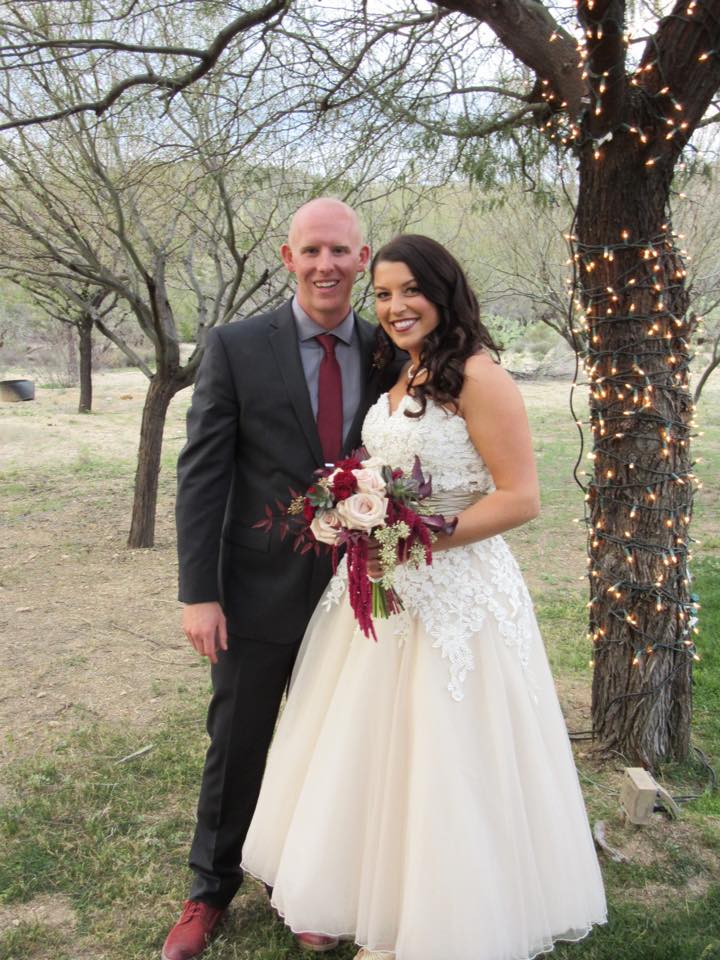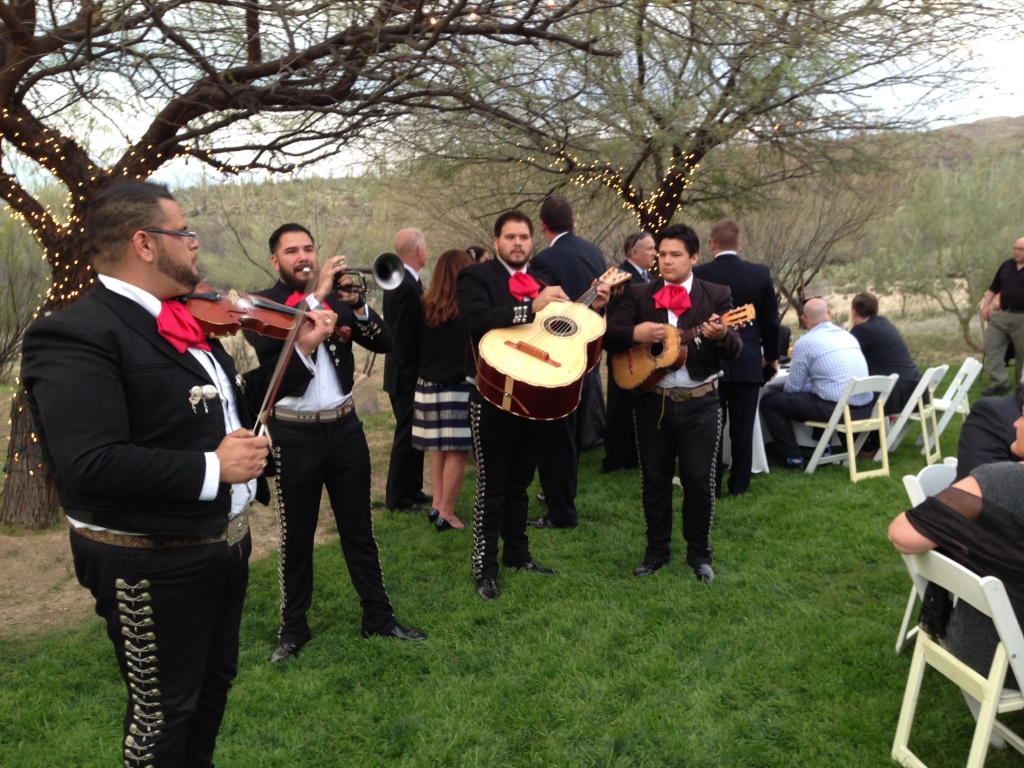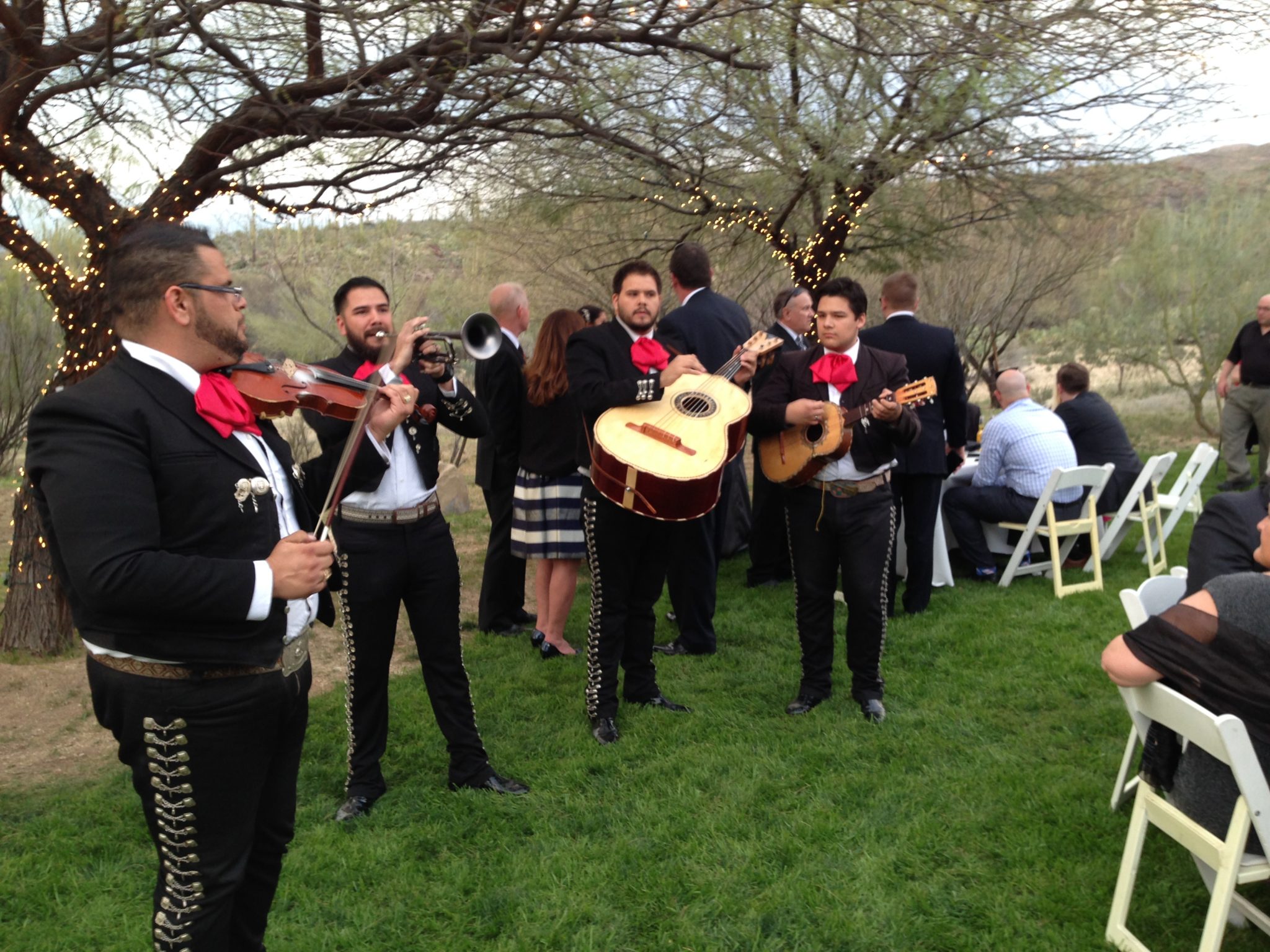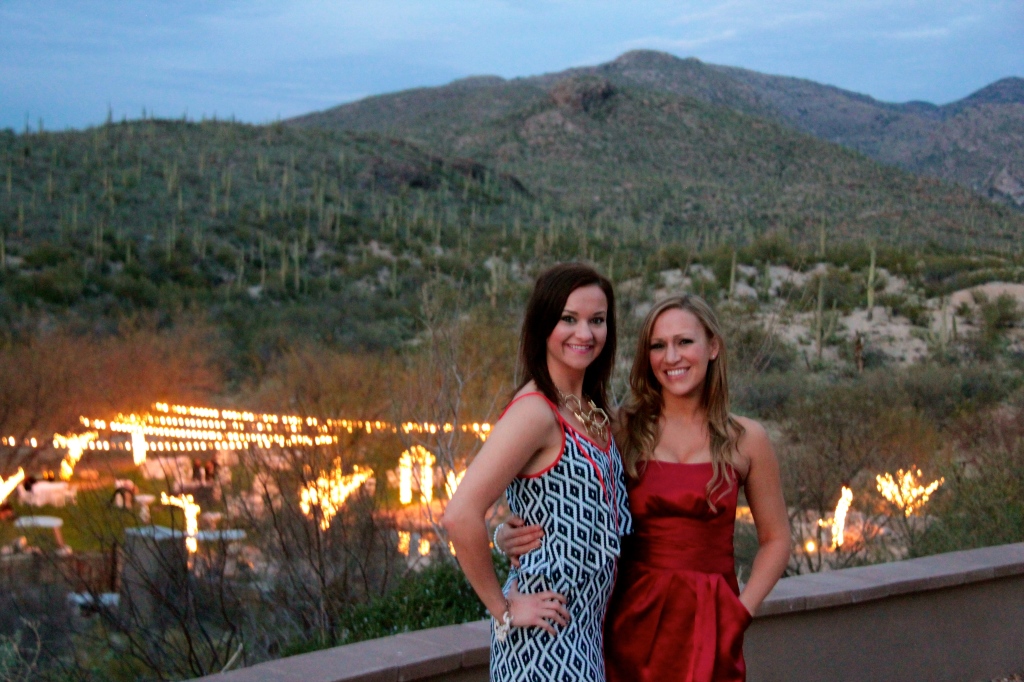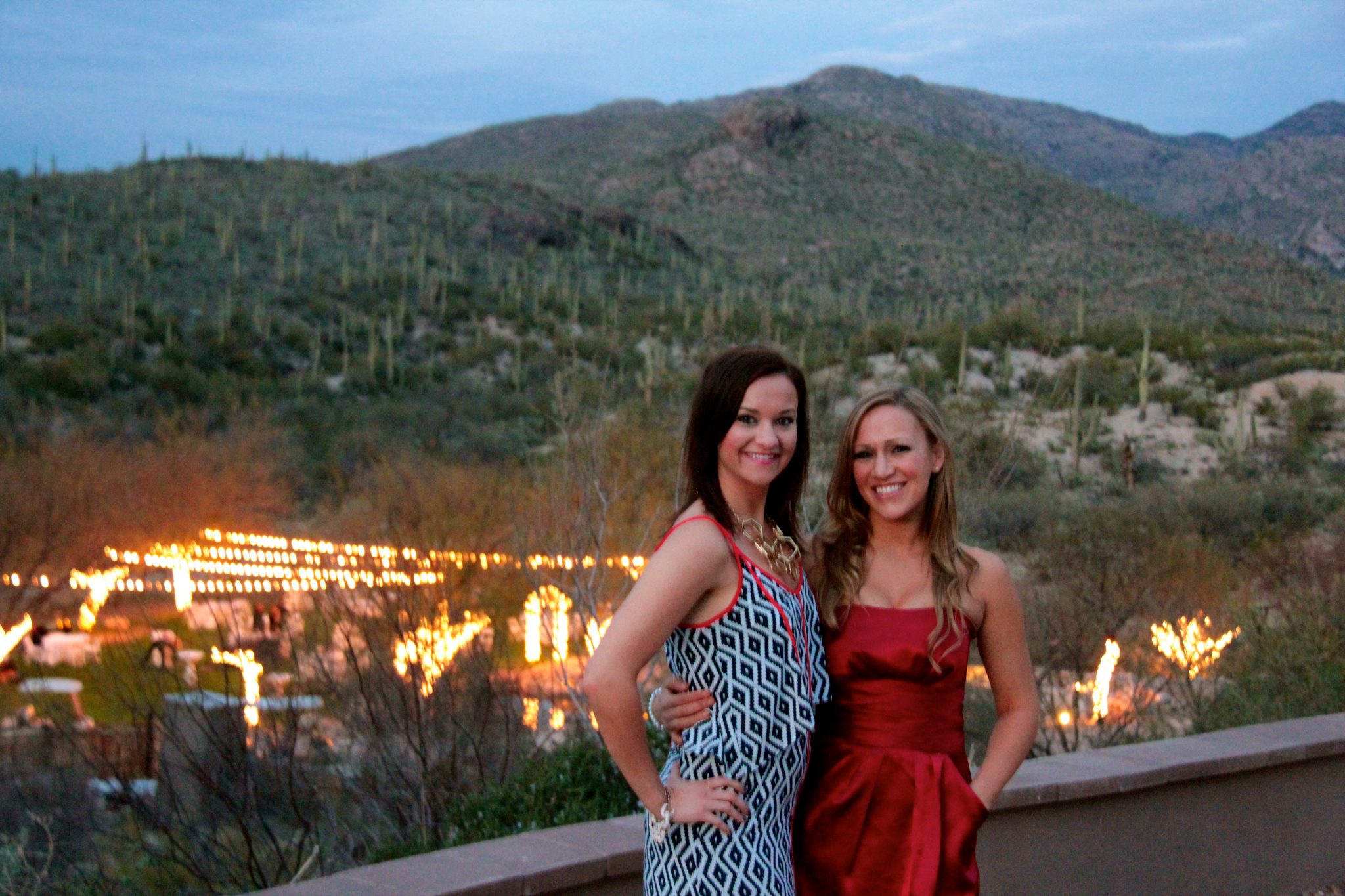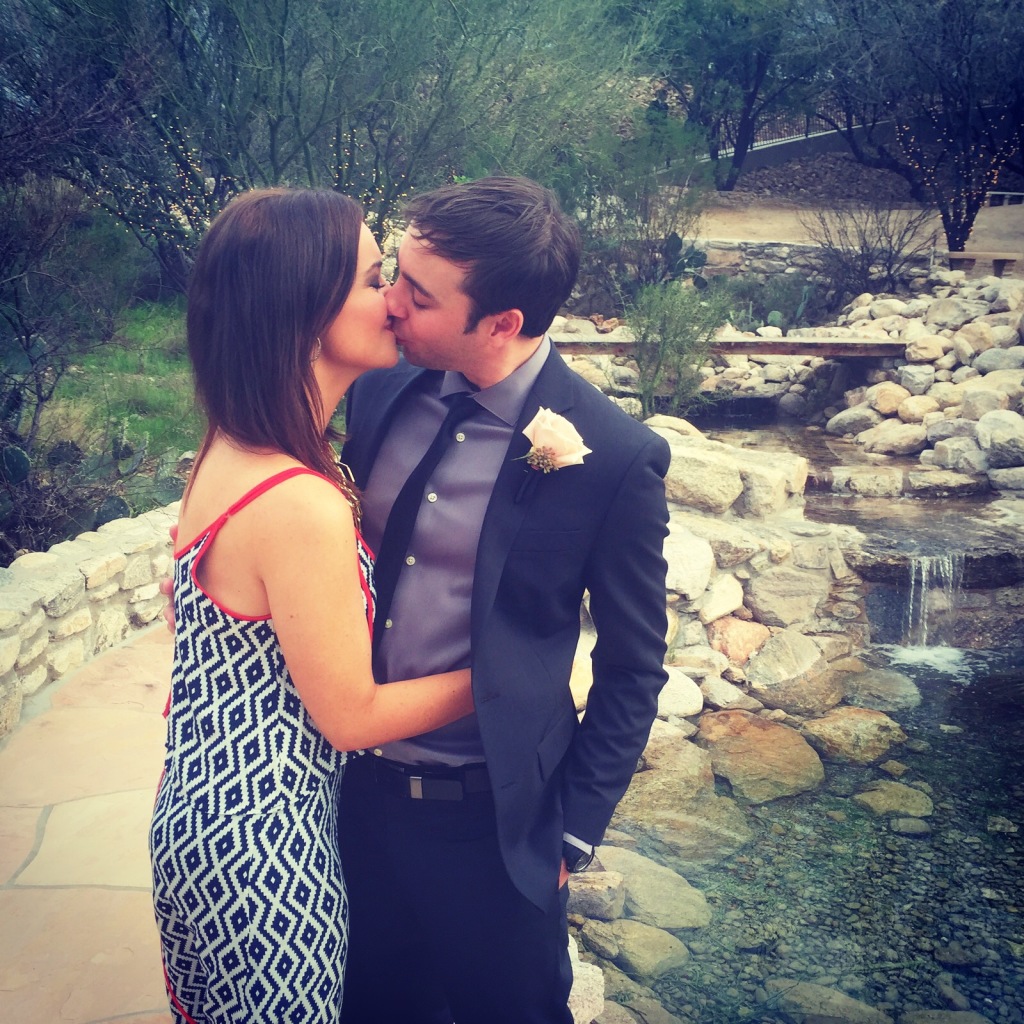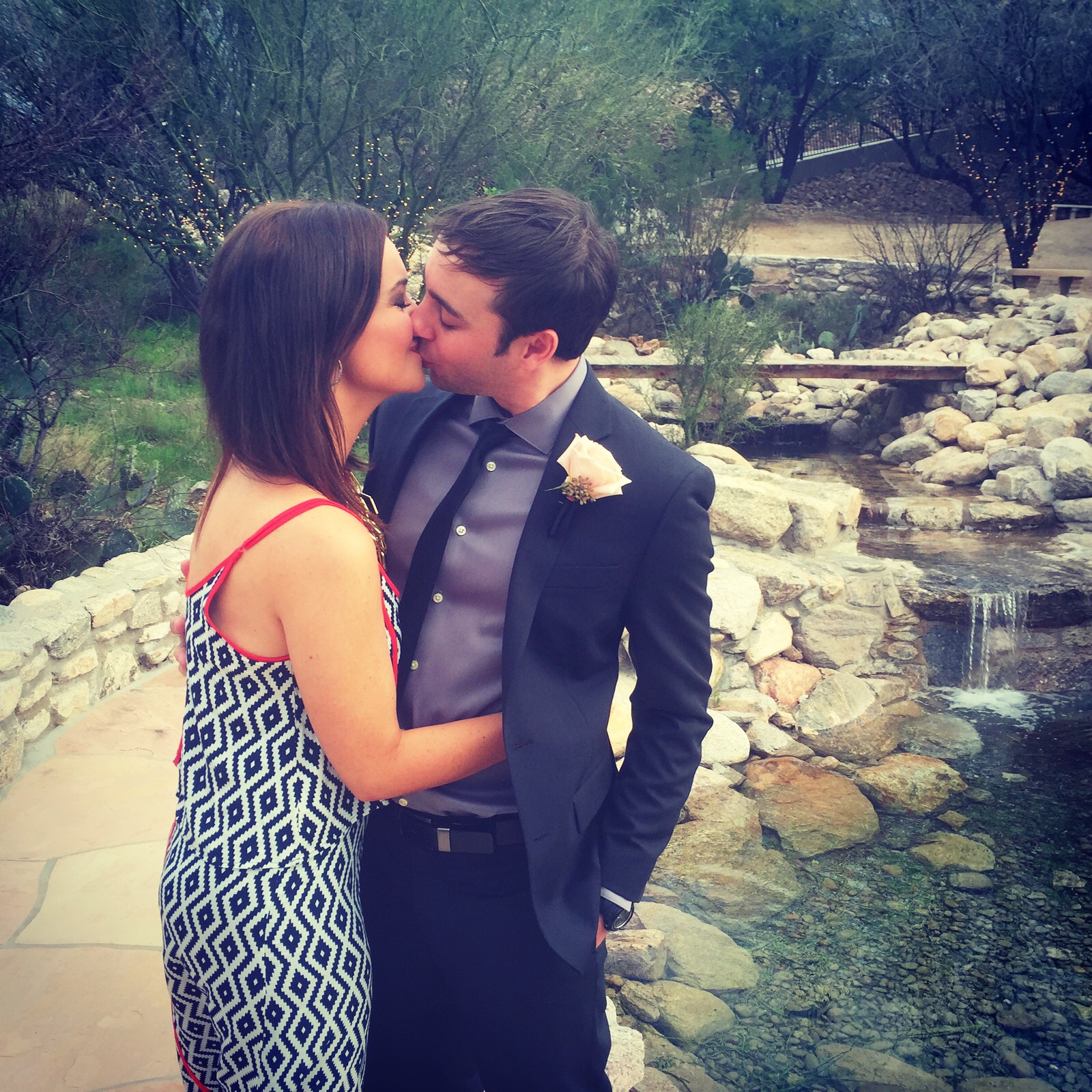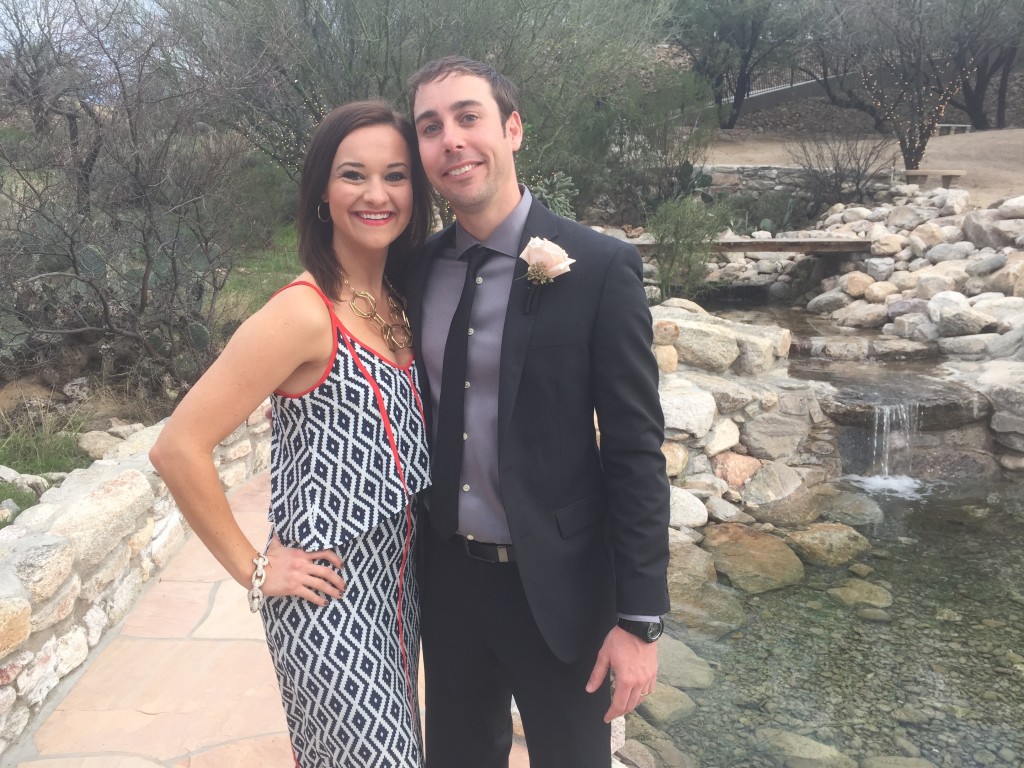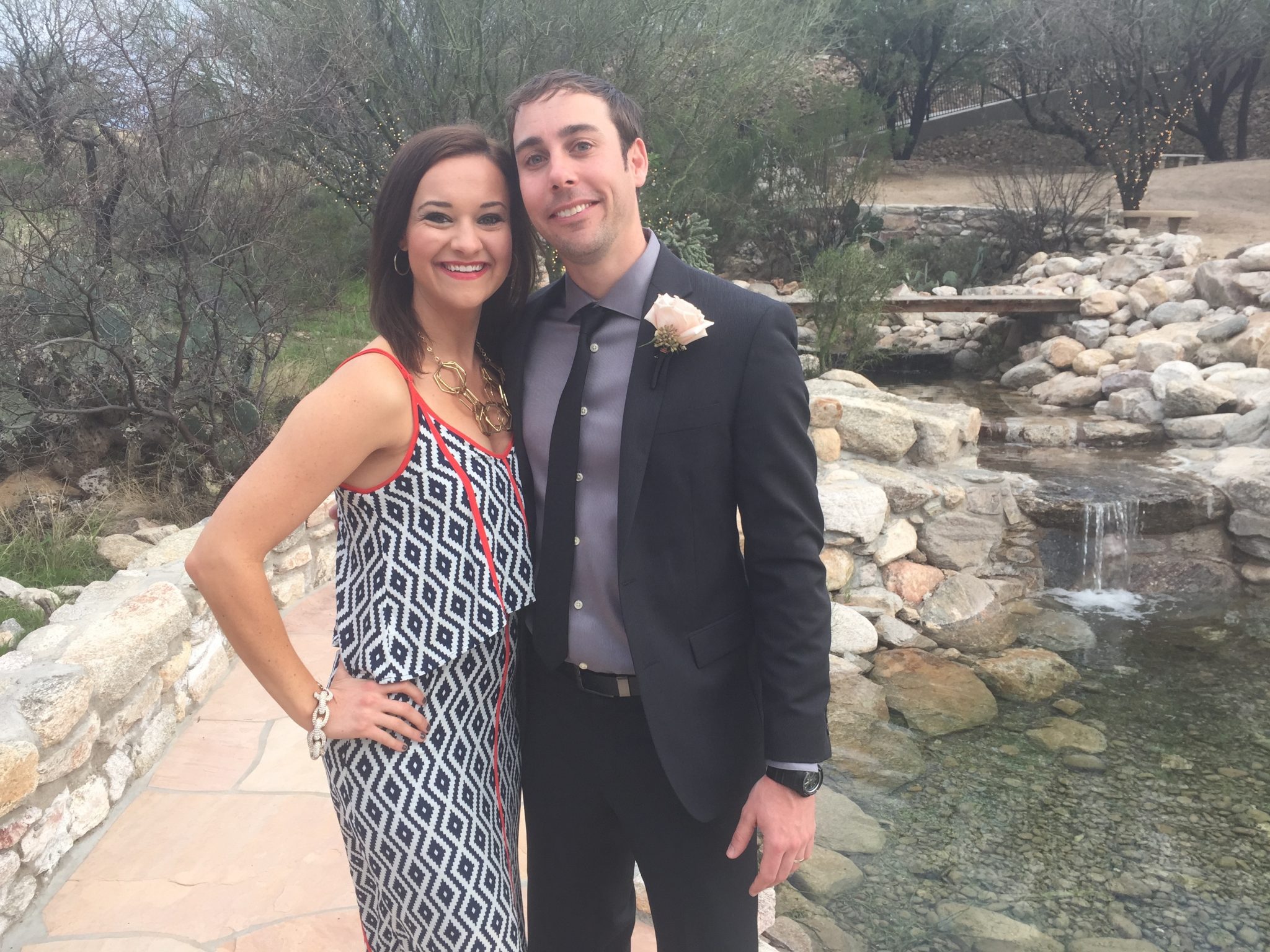 The wedding was absolutely stunning at Saguaro Buttes! This wedding site is named after the famous Saguaro cactus which are surrounding the property. It's a beautiful piece of land that looks out for miles over the desert in a little grassy area with a pretty pond and magical lights on the trees at night. This area is located adjacent to the world acclaimed Saguaro National Park. Up against the gorgeous Rincon Mountains, with thousands of towering Saguaro Cacti and panoramic views of the Catalina, Santa Rita, and Tucson Mountains, you literally have 360 degree unobstructed view of everything. It made for a stunning setting and awesome picture taking opportunities.
The wedding ceremony was really special and I really enjoyed their pastor's sermon. After the wedding, there was a cocktail hour with specialty margaritas and a mariachi band! The bride looked amazing in a short dress which was perfect for the desert setting so it wouldn't get dusty. Kelly and Kent are a truly special couple and Eric and I are so thankful we got to be a part of their day. Everyone danced the night away for hours including yours truly. Now, we just can't wait to go back to experience even more of Tucson, Arizona!
Heather Brown helps busy mamas of young littles who are caught in the hustle to find encouragement in their journey to true health, from the inside out, starting with the heart. Read her journey of learning to live a life well-loved
HERE!