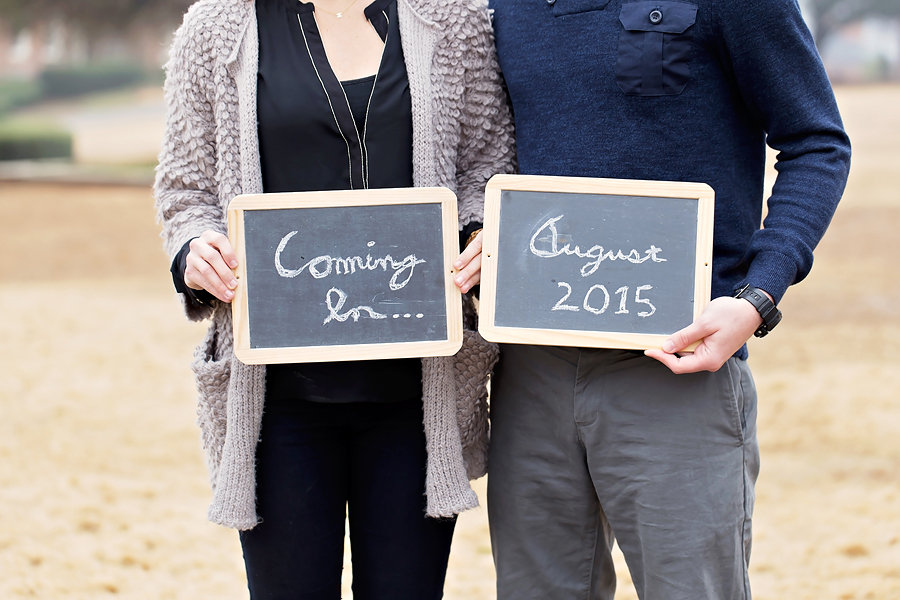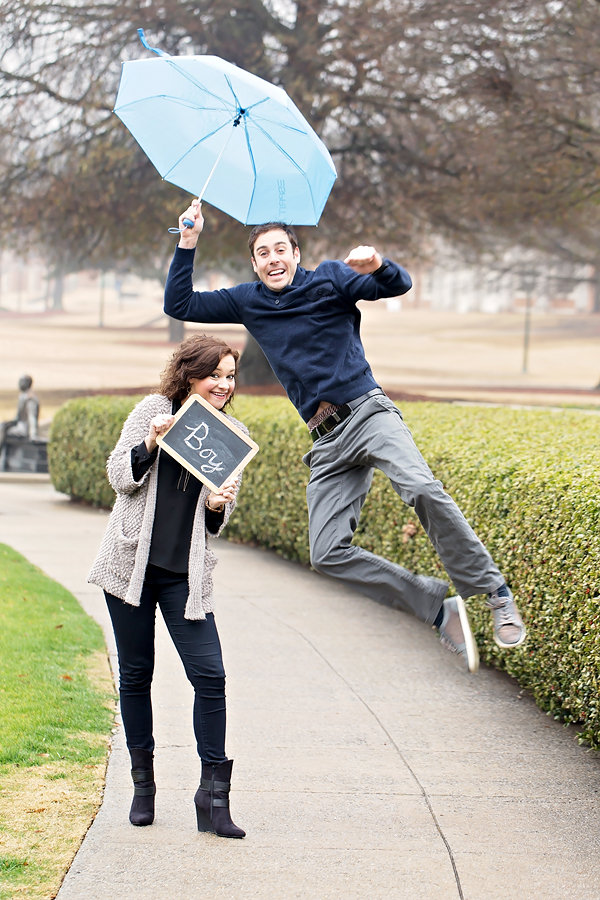 You read that right…big news here in our household…We are having a baby! Eric and I are thrilled about growing our family and are excited to announce we'll be a family of three August 31 (or at least that's our due date). As of Friday, we found out we are having a little boy, so I'll be joining the ranks of boy moms with many of my friends. We are ecstatic to finally make our baby announcement!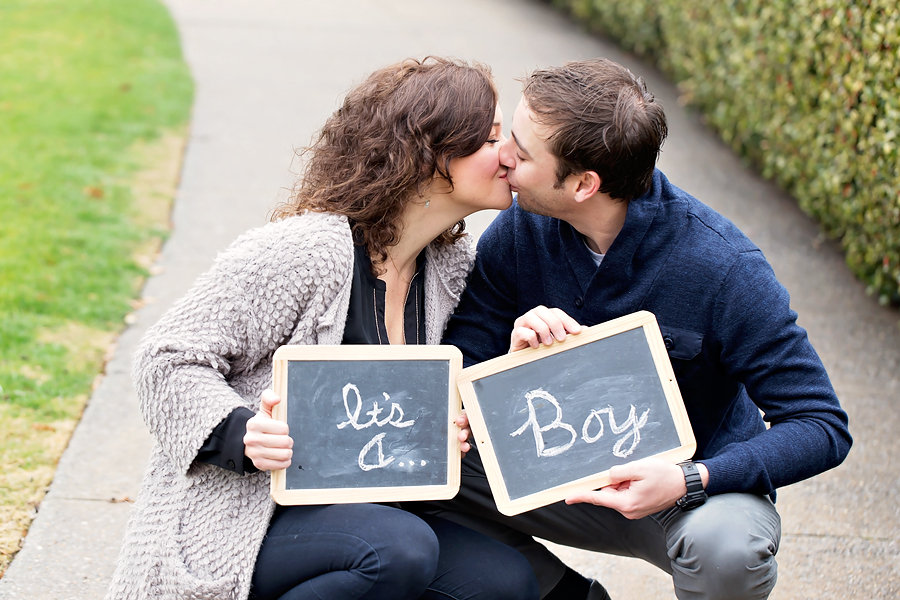 Here's all the details:
How am I feeling? Great! I haven't gotten sick at all which has been such a blessing. I have been very tired though and am excited to feel that wearing off some as I head into the second trimester.
How far along am I? 12 weeks. We've known since 5 weeks and it's been so hard to keep it in! Our family and a few friends know and now we're thrilled to share it with the world.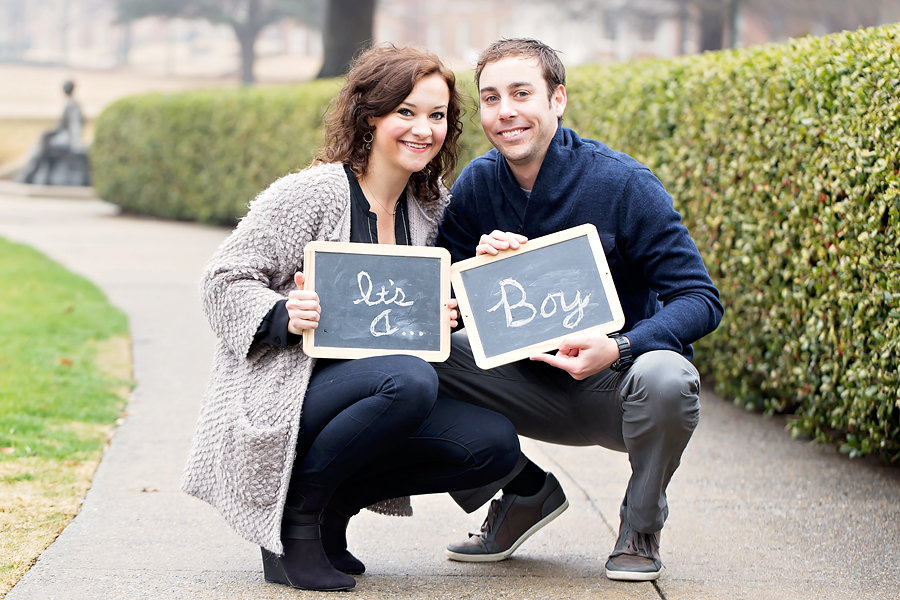 How do we already know it's a boy? Usually you don't find out the gender until around 18 weeks from my understanding (but trust me, I've got a LOT to learn!) but we did the Progenity test which has just been implemented within the past year to check for chromosomal abnormalities that could affect the baby's health.
Cravings: Jim 'N Nicks cheese biscuits, Pretzel M&M's, Ashley Mac's strawberry cake. So, clearly clean eating isn't quite up to the usual 90/10 rule, ha!
Workout Schedule: My OBGYN has requested that I no longer do two workouts in a day and that I try to take 2 days of rest each week. AKA no more tennis and Pure Barre in the same day. 😉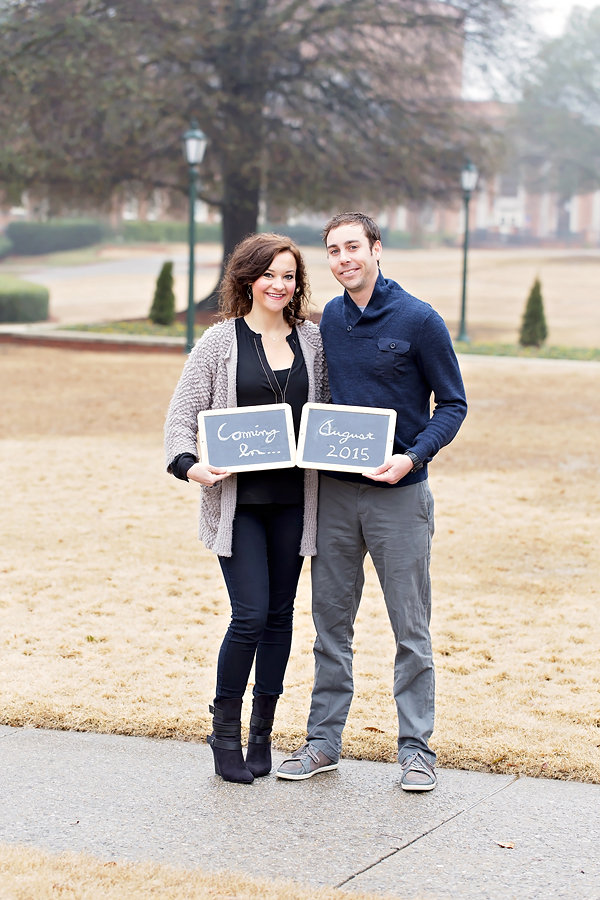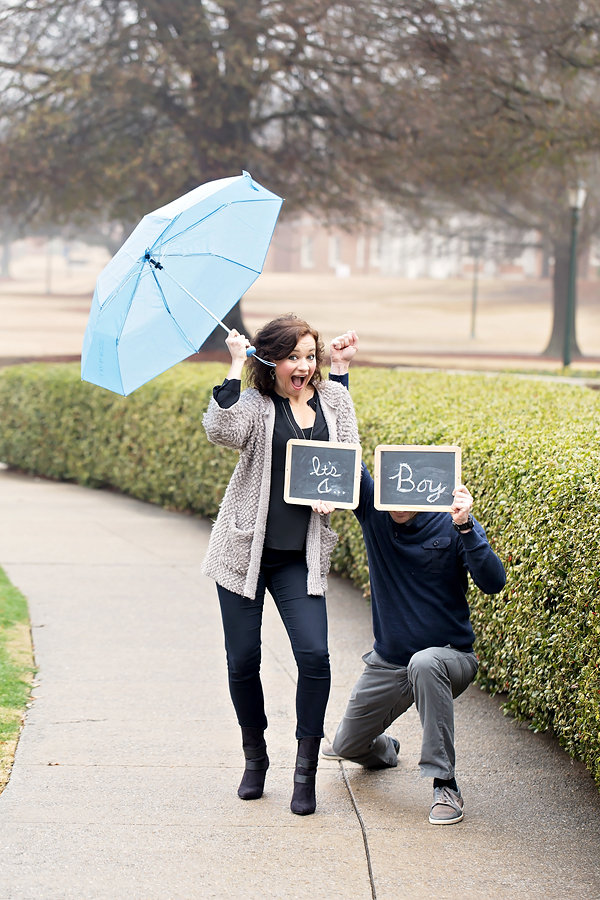 Eric and I value your prayers for the baby's health and for our preparation to become parents. We have so much to learn! Thank you all so much for your kind words and excitement.
Thanks to my friend Magen Davis Photography for our fun photos!
Heather Brown helps busy mamas of young littles who are caught in the hustle to find encouragement in their journey to true health, from the inside out, starting with the heart. Read her journey of learning to live a life well-loved
HERE!