This post on The New Kick-Seat Pure Barre Workout was originally published in August 2017 and updated in June 2022.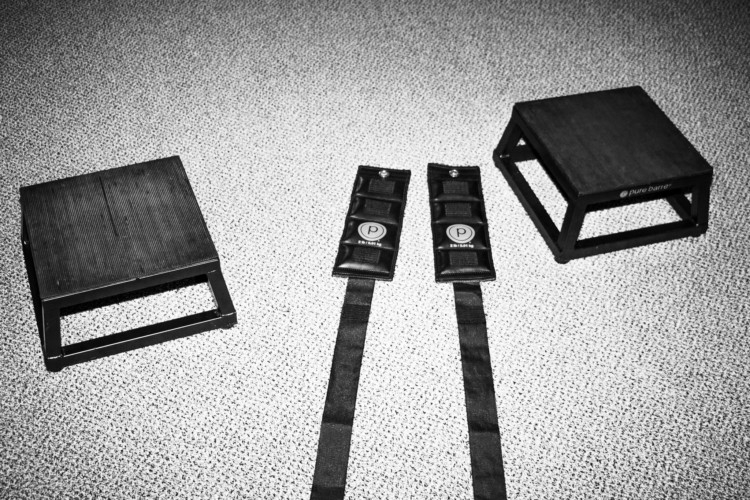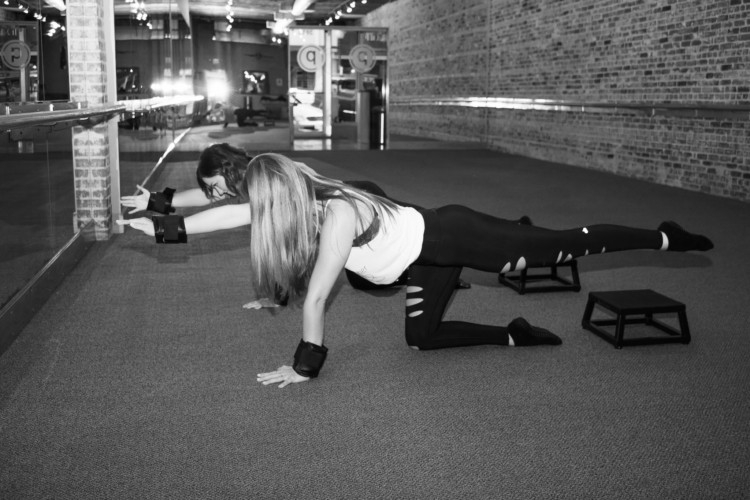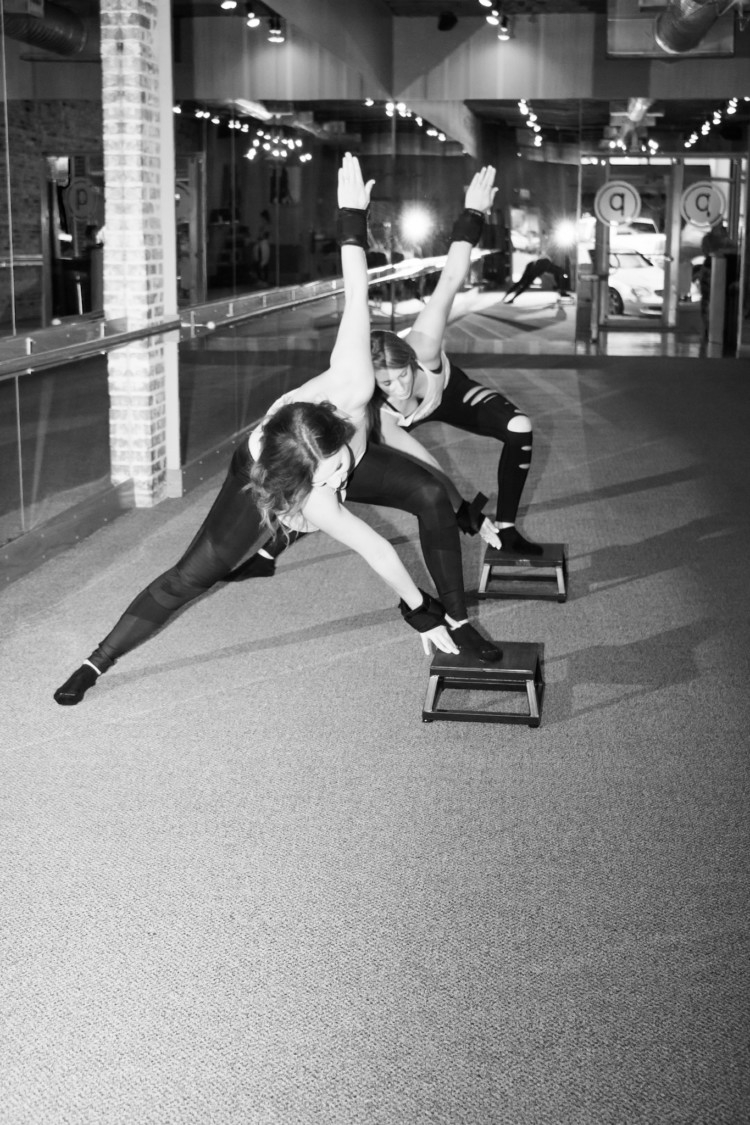 SHOP The Empower Pure Barre Workout Photos: Top // Pants // Sports Bra
Photos: Lindsay Gowland Photography
Welcome to Empower, the NEW Pure Barre workout that will kick your seat, leave you sweaty, and make you wonder what just happened to your body, mind, and being. In case you are new around here and have no idea what Pure Barre is, you can check out my introductory post about it HERE. I taught Pure Barre for 8 years and still love it!

According to the Pure Barre website, "Pure Empower is our fusion of classic barre and cardio-centric interval training designed to elevate your heart rate, build strength and rev up your metabolism. For 45 minutes, you'll use dynamic movements with ankle weights and a plyometric platform to target different muscle groups simultaneously – all at an invigorating pace."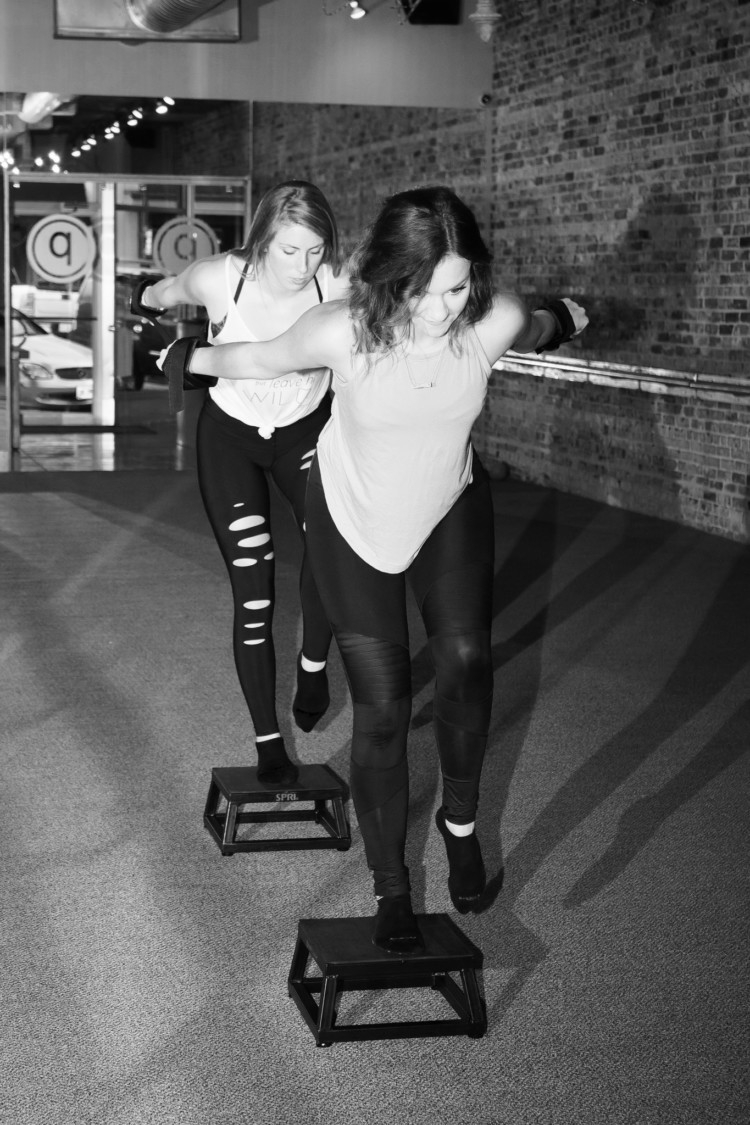 Pure Empower is not only based around the foundation of the classic Pure Barre workout, but it also layers dynamic movements from the Pure Barre class in a way that keeps you sharper mentally as well as physically. If you are familiar with platform, it's more accessible to everyone and is very approachable so that anyone can feel accomplished when they leave the studio with options to level up or down as needed.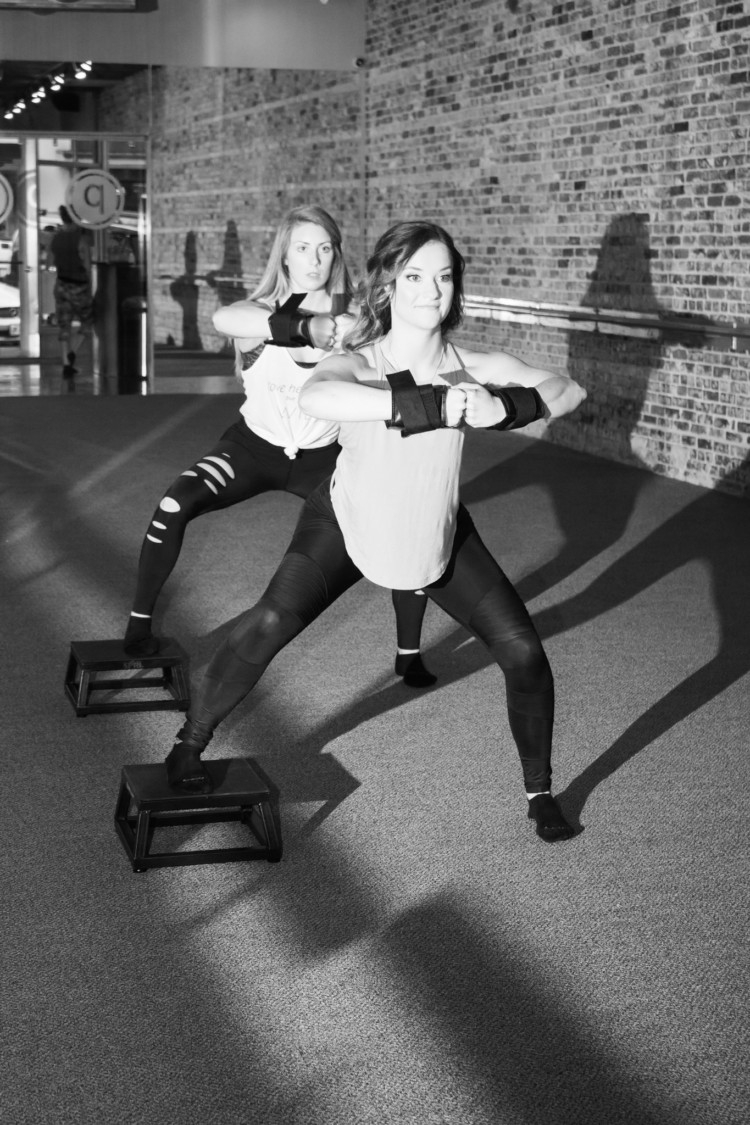 Things you should know about the basis of PURE EMPOWER:
Pure Empower is Cardio + Barre + Interval training! It is intended to be complimentary to a Pure Barre class and it's only 45 minutes. So, push yourself as much as you can, while staying at the pace your body can maintain. Listen to your body!
You will move a LOT – the whole time, actually. Your heart rate will most definitely be elevated as you get through this!
We use ankle weights, (oh hey '80's flashback!) and they can be interchanged as wrist weights as well. However, you are never required to wear them if you need to modify.
We do use various pieces of equipment. For example: a small platform, hand weights, ankle and wrist weights, etc. Please know that all of those pieces are optional. You can opt to use the platform or weights during certain exercises and then opt out on other exercises.
Take it at your own pace! This class is meant to be a custom-fit for your needs. Ask your teacher if you need help with something during your workout.
This class has more of an emphasis on strength training and elevating the heart rate and less about isolation.
You CAN come to Empower if you haven't been to a regular class, but the basic knowledge of Pure Barre positions will help you.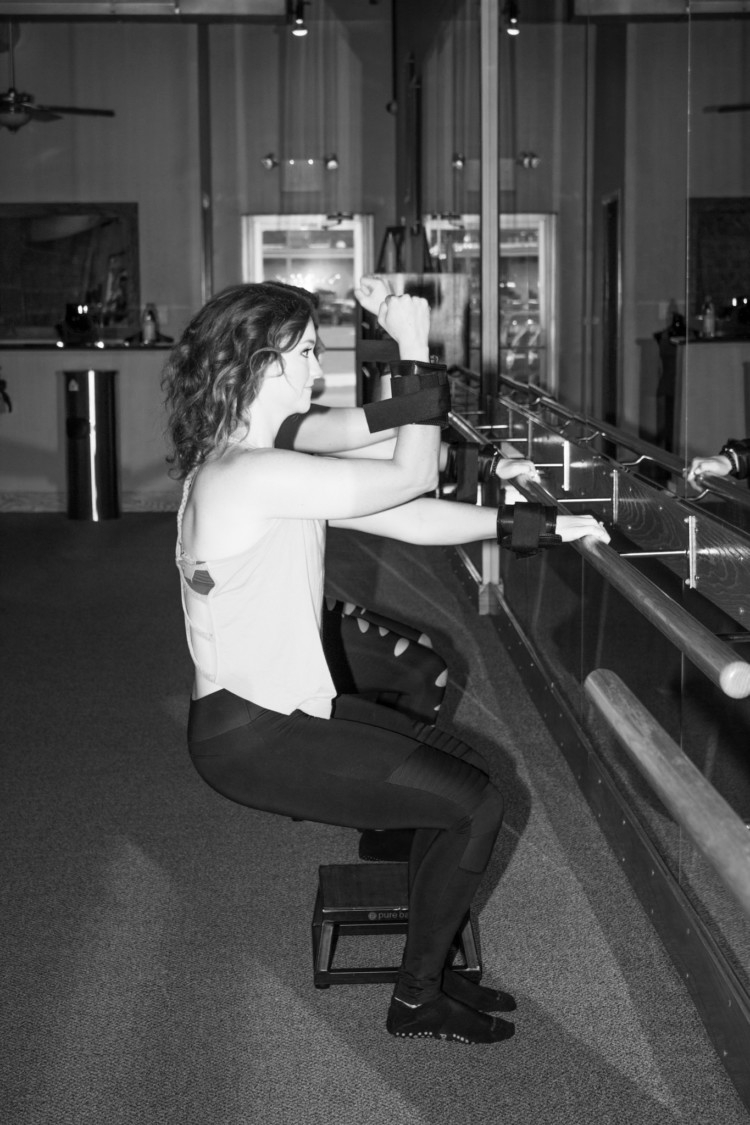 ---
This workout is about as kick-butt as it gets! It's a challenge, but it's a fun one! It will push your limbs and joints to new levels. To help improve my joint health and mobility / elasticity, I take my Liquid Collagen daily! This supplement is a favorite of mine because there are just SO many benefits to taking it.
On top of the benefit of joint health that I mentioned above, this supplement also helps with:
Improves muscle tone
Improves skin hydration
Promotes healthy hair, nails, gums and eyes
& more!
FAQ About The Pure Barre Workout: Empower
I wanted to address some of your questions I've heard recently via Instagram since I've been chronicling my training process and practices. 🙂
QUESTION #1: "What does this pure barre workout primarily focus on? I'm looking into joining a Pure Barre class because of you." -Dana
First of all, thank you so much, Dana! That's so encouraging to hear because my goal is always to help empower women to live a healthier lifestyle and thus a "life well loved." 😉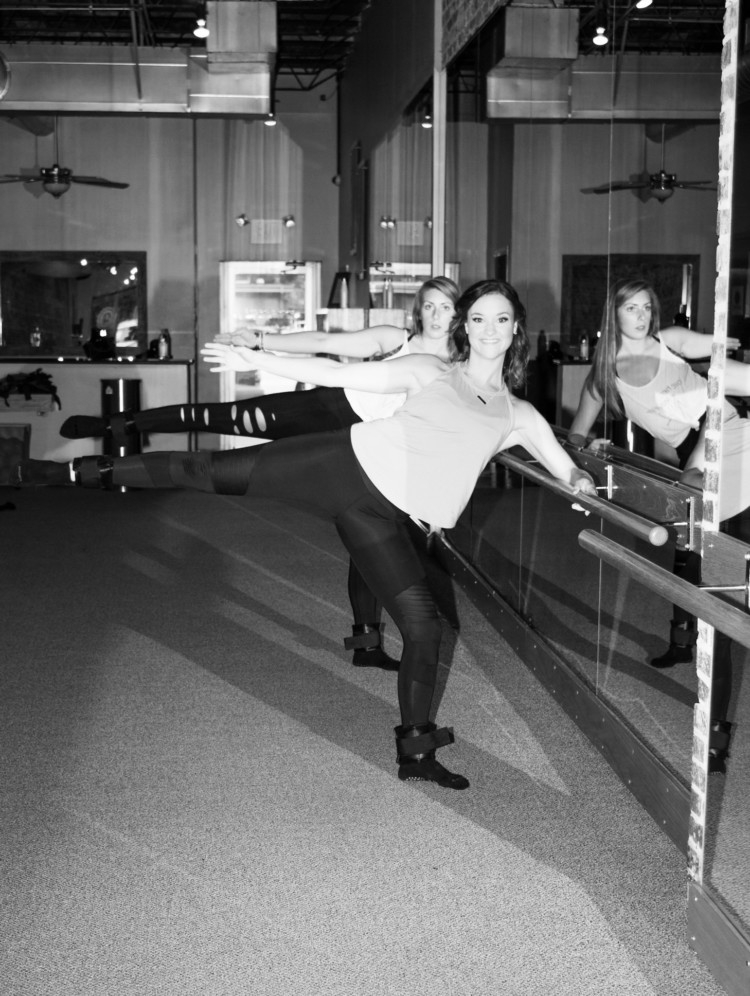 Pure Barre Empower primarily focuses on raising the heart rate, in a high intensity, low impact, barre-inspired interval training session. So, in the short answer, yes. It focuses on just about everything. The class will get your heart rate up, build strength, rev up your metabolism and produce maximum results, according to our founder, Carrie Dorr.
And, I feel it's only fair to share the founder's words about the brain too because I'm SO freaking in love with this part:
Did you hear that, friends?! A unicorn workout… who isn't up for that?! HA!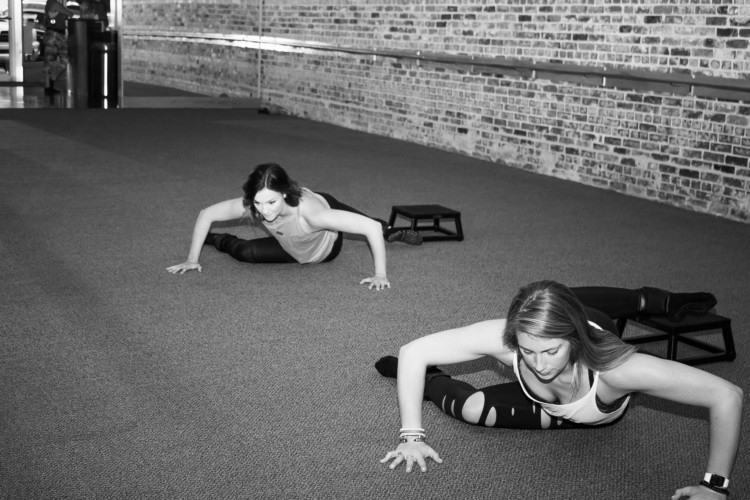 QUESTION #2: "What's your favorite Empower workout move?" -Allyson
I truly love the "windmill arms" move. It's the first time I really start to feel my brain kick in to move in multiple ways at once and that challenge is exciting to me. You feel your legs, abs, arms and brain all start to fire simultaneously and that's powerful, friends!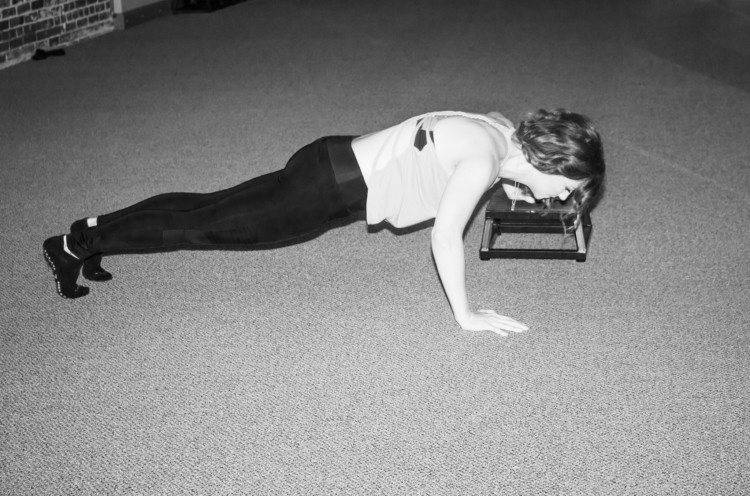 QUESTION #3: "How is Pure Empower different from the Platform pure barre workout?" -MANY of you
I would say Pure Empower is fittingly named… you come in, workout and leave the studio feeling empowered. Sometimes platform could feel so hard that clients felt defeated, but this is achievable for everyone with many options to level up or down. It's also cardio-centric interval training and lower impact. Plus adding in the wrist/ankle weights and the way you use your mind is a game changer. Plus, it's only 45 minutes.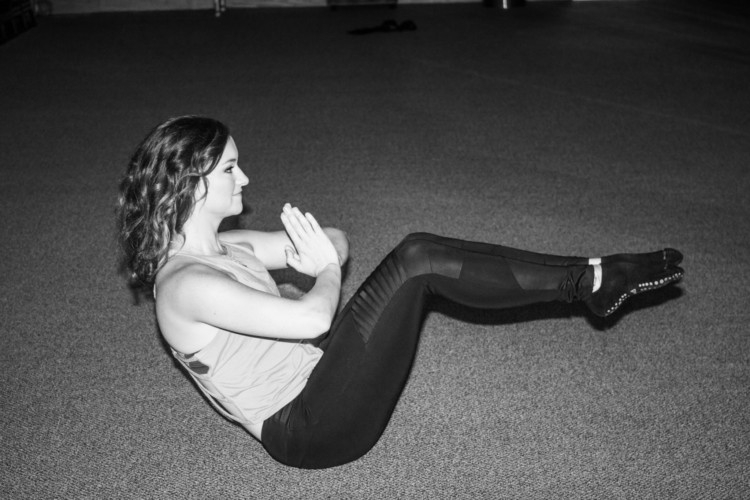 If you have never taken a Pure Barre workout before, make sure you head into your local studio and check it out! What's holding you back? Let's do this! The hardest part is always just to show up and you are fully capable, friend.
If you still have questions about any part of the Pure Barre workout, feel free to leave me a comment below! I'd love to hear what you think of your first Pure Empower class!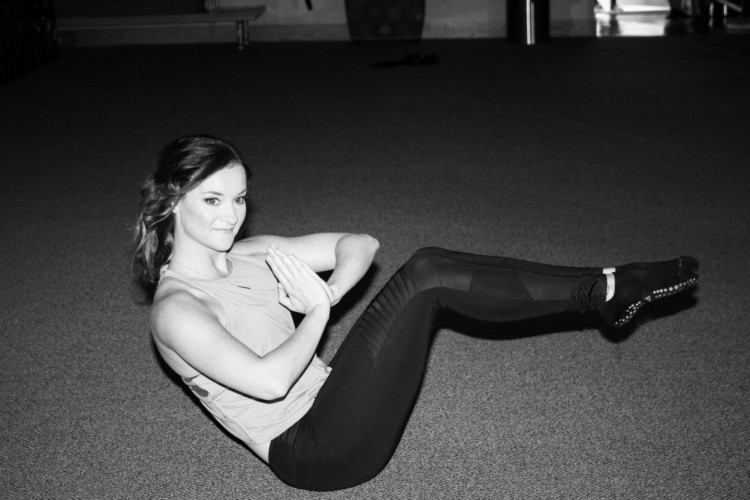 Want more Pure Barre posts? Check out these:
Pin The Post For Later!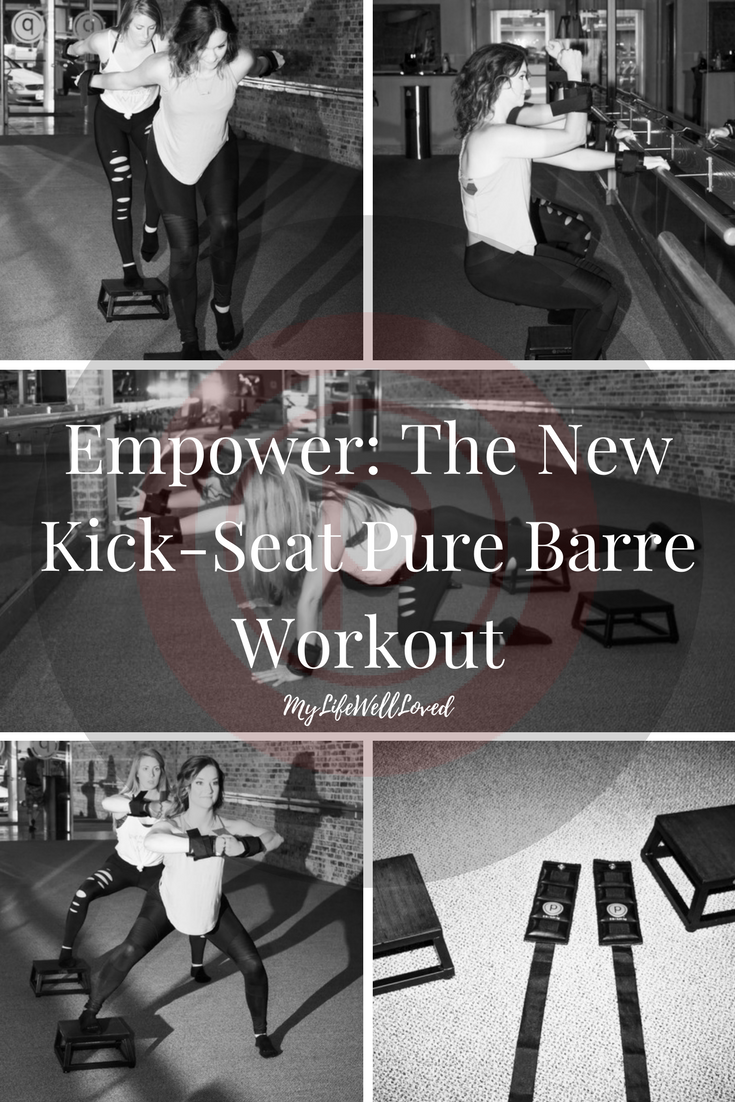 Heather Brown helps busy mamas of young littles who are caught in the hustle to find encouragement in their journey to true health, from the inside out, starting with the heart. Read her journey of learning to live a life well-loved
HERE!