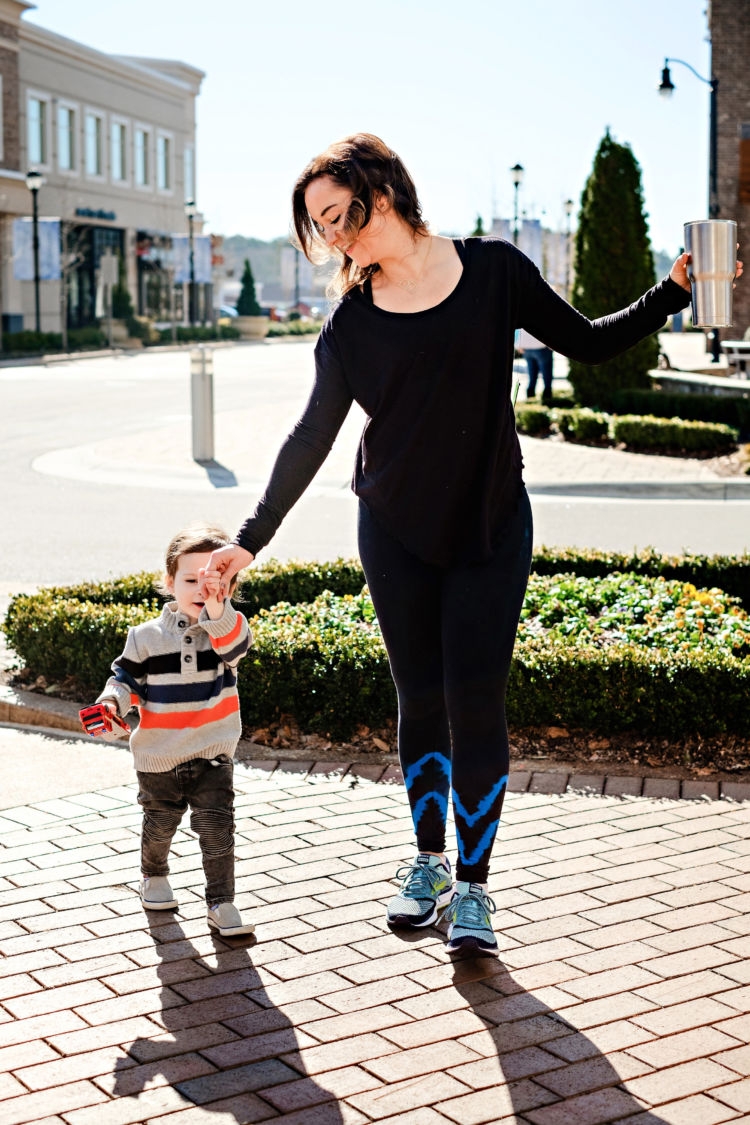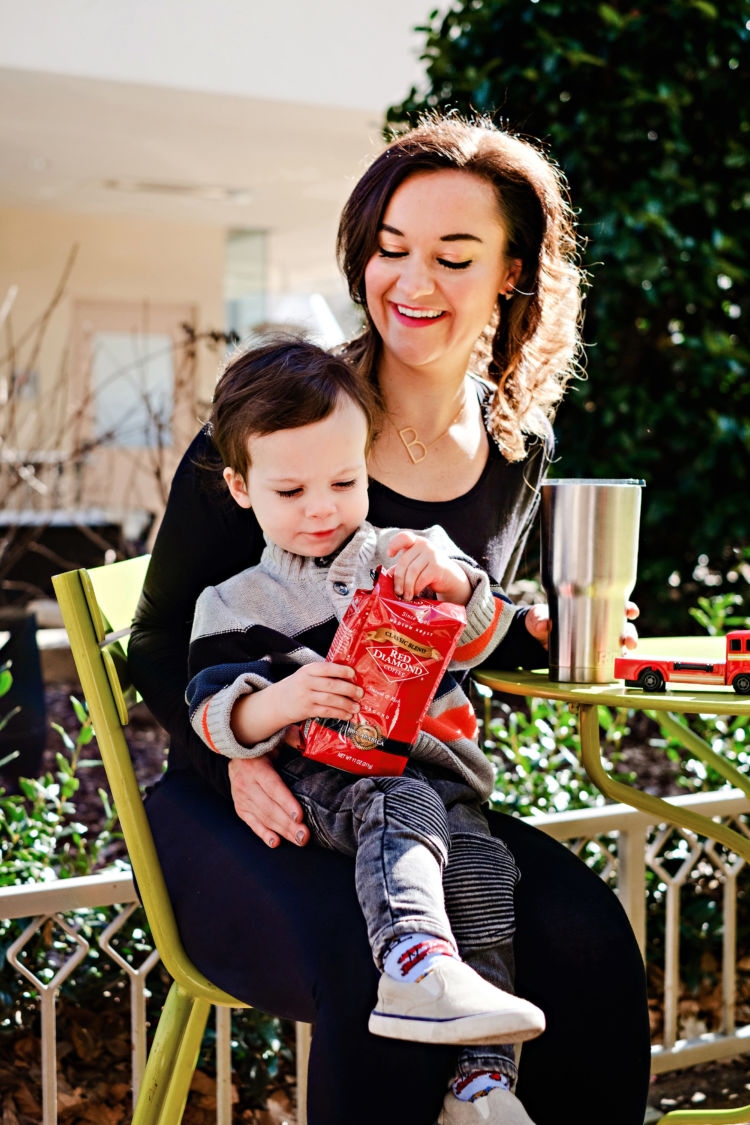 Shirt // Leggings // Sneakers (similar) // Necklace // Leyton's sweater (similar) // Leyton's pants (similar) // Leyton's shoes (similar)
Can you guys believe that tomorrow is our last day of Whole30 together?! You guys BLEW ME AWAY in our Whole30 Honeys Facebook group sharing awesome compliant recipes, tips, photos, and more. I loved getting your emails, messages and comments here on the blog to let me know how you were doing. Please make sure you keep sharing all your healthy inspo with us on Facebook so that we can all hold each other accountable to make this a lifestyle change and not just a fad diet.
One of the biggest changes I made after my first whole30 4 years ago was quitting my addiction to flavored sugar laden coffee creamers. Don't get me wrong, I still occasionally treat myself. Life is too short not to, right?! But now my go to for coffee creamer when I'm not doing Whole30 is half and half or whole milk. No thank you hidden sugars, see ya later! What's the biggest change you've noticed over this Whole30 journey?
Many of you have asked me for advice about Whole30 reintroduction to different foods and food groups that you eliminated. I sat down with a dietitian last year to ask her all these questions and more on a Facebook live so I wanted to share that video below as a resource.
We really got into the meat of the whole30 reintroduction at about minute 5 if you want to start there!
Here are some key takeaways for your Whole30 reintroduction:
Notice trigger foods.
What makes you feel bad? Symptoms can include upset stomach, foggyness in your brain/head, overly tired, issues with your GI tract…to name a few.
Typically it takes 4-8 hours for nutrients to be digested so you can space out foods you reintroduce by 1-3 days depending on how you are feeling about it and how strictly you want to be.
Journal your foods and how you feel as you reintroduce them as this may help you keep better track of what is causing symptoms.
You can see a sample scheduleof how to do your Whole30 reintroduction HERE.
Want more Whole30 Inspo?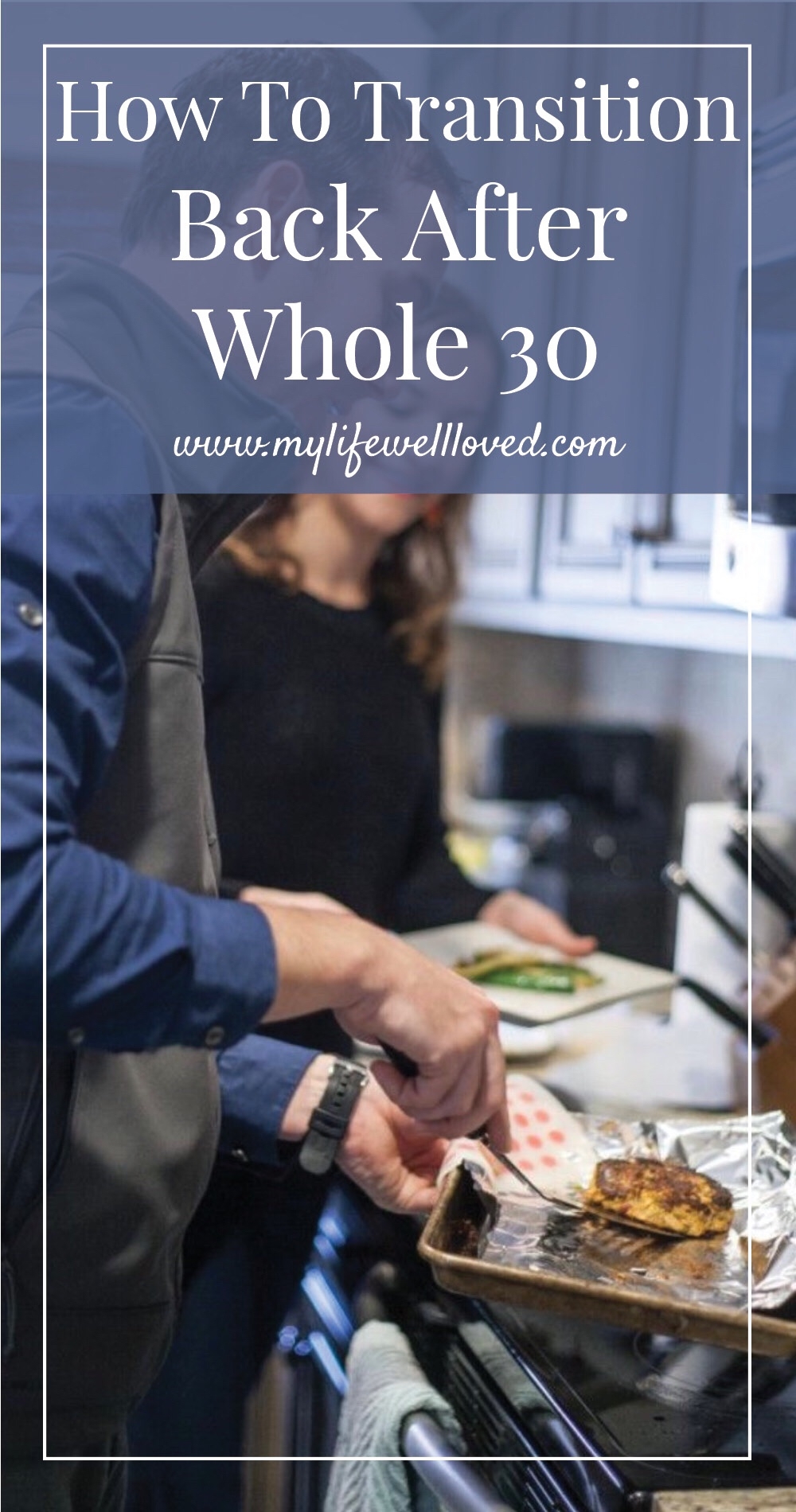 Heather Brown helps busy mamas of young littles who are caught in the hustle to find encouragement in their journey to true health, from the inside out, starting with the heart. Read her journey of learning to live a life well-loved
HERE!