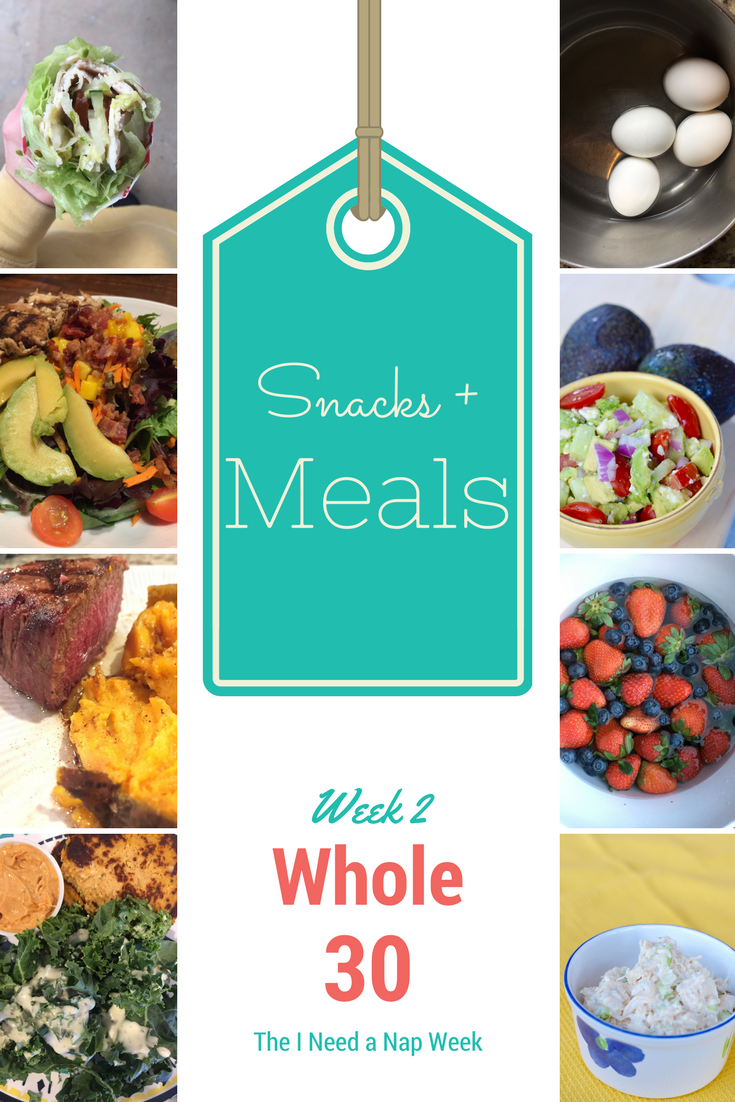 How are all my #Whole30Jan people doing? We are getting ready for week 3 of Whole 30 over here and can't believe we are half way done!! In case you missed how I prepped for Whole 30 or Week 1, make sure to catch up! We had lots of excitement in my Facebook group this week when Ashley found RX Bars for $.88/each at Sprouts! If y'all haven't joined the Facebook group yet, make sure to do so HERE!
I'm still breaking out like crazy, but man I am having the best sleep! Eric and I both have talked about how sound we are sleeping through the night. We've noticed we seem to be having more dreams and we think it's because we get into a deeper sleep more quickly.
I'm going to share this week's menu with you so you can continue to get new meal inspiration plus lots of questions I have heard so far during the duration of this Whole30 round! Make sure you scroll to the bottom to see my Whole30 FAQ's.
Meals for Week 2 of Whole 30: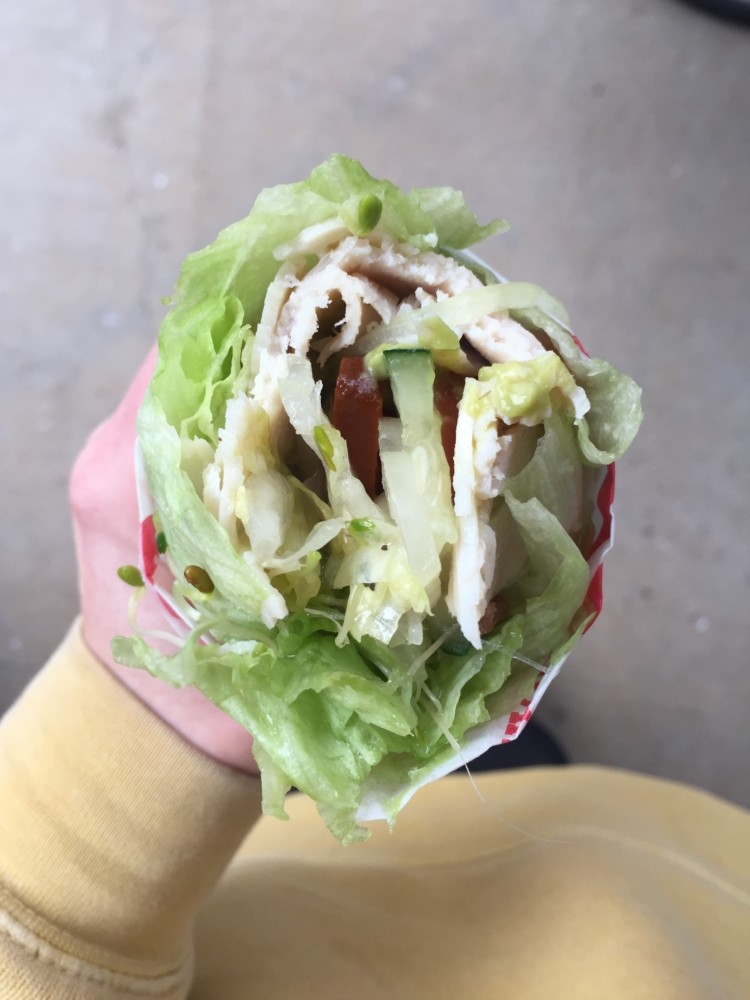 Day 1:
Breakfast: Banana + Almond Butter and Coffee + Nutpods Vanilla
Lunch: Jimmy John's Turkey Unwich with no mayo and substitute guacamole spread
Dinner: Steak on the Grill + Baked Sweet Potato with Ghee & Cinnamon/Nutmeg
Day 2:
Breakfast: Banana + Almond Butter + Coffee
Lunch: Meatballs with Spaghetti Squash (N)
Dinner: Roasted Chicken with Vegetables (N)
Day 3:
Breakfast: Mandarin Mini Oranges + Hard Boiled Eggs + Coffee & Nutpod
Lunch: Pulled Pork with Veggies (N)
Dinner: Asian Meatballs from Consider It Joy Baking & a side salad
Day 4:
Breakfast: Banana & Almond Butter + Coffee
Lunch: Salmon Cakes & Buffalo Cauliflower from Consider It Joy Baking
Dinner: Salad at Titus 2 Women's Group, had to bypass the chicken carbonara :(((( & when I got home snacked on pistachios
Day 5:
Breakfast: Banana with Almond Butter + Coffee & coconut milk from the can frothed in my milk frother and cinnamon
Lunch: Tuna Over Spinach Salad + Homemade dressing
Dinner: Asian Meatballs from Consider It Joy Baking + Mini Sweet Peppers and Sweet Potato
Day 6:
Breakfast: Banana + Pistachios + Almond Butter + Coffee with Califia almond milk
Lunch: Kale Salad with Primal Palate's Avocado Ranch + Salmon Cakes & Remoulade from Consider It Joy Baking
Dinner: Island Cobb Salad with no goat cheese at The Front Porch restaurant
Day 7:
Breakfast: Bacon, egg & veggie casserole, orange juice + Coffee with Nutpods
Lunch: Leftover egg casserole
Dinner: Spinach Salad with Bacon & Hard Boiled Eggs
Whole30 FAQ's:
What is your favorite Whole30 on the go snack? I've sung RX bar praises since before day 1 of whole30. I got turned onto these about 6 months ago because they have no added sugar and are all natural. My favorite flavors are Maple and Chocolate Sea Salt. These bars are extremely chewy and that bothers some people, but I really like them and think it's worth it to have something to take with me on the go.
Can you snack during Whole30? Technically, you're supposed to eat enough at your 3 meals that you don't need to snack, BUT if you are working out or breastfeeding PLEASE snack. These two instances are specifically encouraged to snack as needed in the books.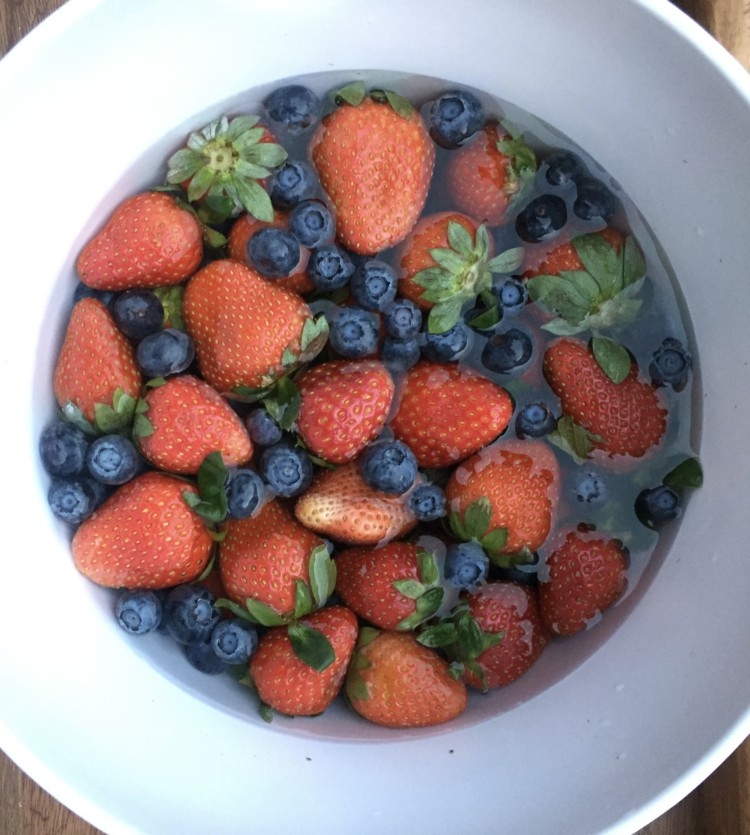 How can I make my produce last? Lots of you have mentioned in the Whole30 group soaking your berries and fruit in vinegar water to make them last longer. I don't know if I did the wrong ratio, or what but Eric said he could taste the vinegar on ours and thought it messed with the texture of them. I didn't notice that so I think we may try it again with less vinegar next time and see how that goes. I've also heard from a few of you that you like the green bags they sell in the produce department to make your produce last longer.
Can you drink alcohol during Whole30? Nope! But just like everything else in life, there's usually some gray area. If you are going to do whole30 plus wine, that's a heck of a lot better choice than not doing whole30 at all and keeping all the junk food in your life. I gave my husband the full disclaimer that since I know I can go 9 months without drinking during pregnancy and I don't drink that often that if I decided I wanted a drink while out with girlfriends or something, I may have a glass of wine. And guess what? It's not the end of the world. HOWEVER, if you are doing this for dietary purposes or it's your first whole30 or you really want to see what may have a negative affect on your body, I'd highly encourage you to abstain.
What happens when you cheat? Technically, you are supposed to start over again on day 1. I started doing Whole30 knowing Eric and I would be hosting our annual neighborhood brunch during it. I didn't want to not do whole30 though just because of this one day, so instead Eric and I said ahead of time this day would be our mini-cheat day. However, I didn't blow it all out. I simply had little bites of everything to make sure it tasted good and ate more fruit than I normally would have at said brunch. Trust me, it was REALLY hard not to have 3 donuts, 2 servings of hashbrown casserole and allllllll the fruit dip, but I did it.
To be clear, I have been through whole30 multiple times in the last few years, so I know what affects me and not, so this time around was more to clean up my diet and have a mental reset rather than find out my triggers. Please remember that if you do cheat, it is MUCH harder to stay off the slippery slope of, "If I cheated that one time, what's one more?" I highly encourage you to stay true to your plan of 30 days without anything listed in the book if you can. However, this is totally a personal decision and I am certainly not one to judge if it's your birthday month or something extreme where you are hosted in someone's home and don't want to appear rude.
What are the meals you are eating that are pre-prepared? I've tried both Nourish Meals and Consider It Joy Baking now. Nourish is delivered to your doorstep on Sunday. You can choose to pay $12 to have Consider It Joy Baking delivered or you can pick up at their Bluff Park location for free. Stay tuned, because later this week Consider it Joy baking will be offering my readers 15% off to celebrate their 2 year anniversary!
What should I do when I go to parties or somewhere without whole30 compliant options? This is so hard! I've done it a few times already this month and depending on the situation, avoid it all if possible. I try to eat something before I go so I'm not starving. Then sometimes I bring a La Croix (my favorite is the blackberry cucumber) or a La Croix mocktail with me so I feel a little fancy like everyone else with their drinks. 😉 Look for a fruit or veggie tray so you can at least have a plate with those and some nuts on them if available.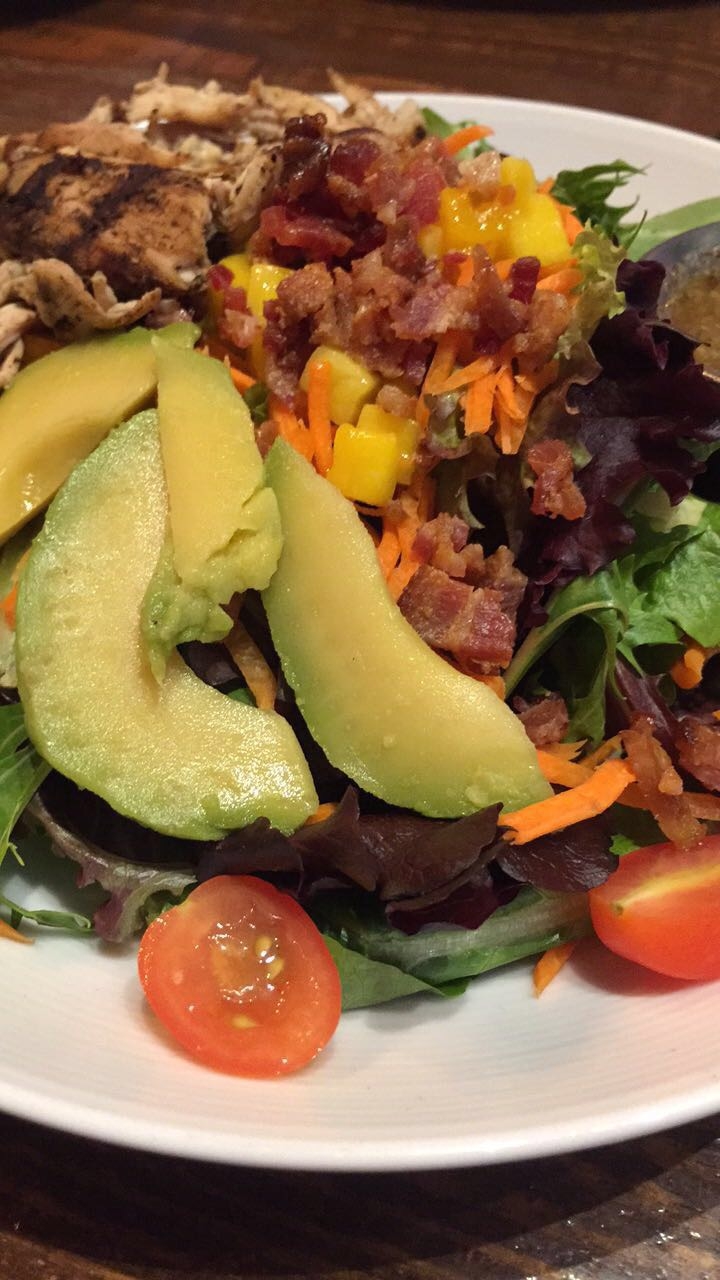 Can you eat out at restaurants? Yes, you absolutely can! I have several times this week. Again, this comes down to how strict you want to be. I know that Chick-Fil-A isn't compliant, except for their fruit, so I eat as closely as I can to Whole30 when there…I get grilled chicken nuggets, fruit, and water. I've also had salad a couple of places and asked for olive oil, vinegar, salt and pepper to make my own salad dressing. You can also get a hamburger and eat it without the bun and add avocado. Don't be afraid to ask if there's sugar added in something.
Why can't you have peanut butter and peanuts but you can have other nuts? Peanuts are legumes and legumes aren't allowed during Whole30. You can read the science behind why legumes can be problematic here. Almonds, pistachios and other nuts don't have the same properties as legumes do which is why I become an almond butter monster during these 30 days. Justin's almond butter is my favorite!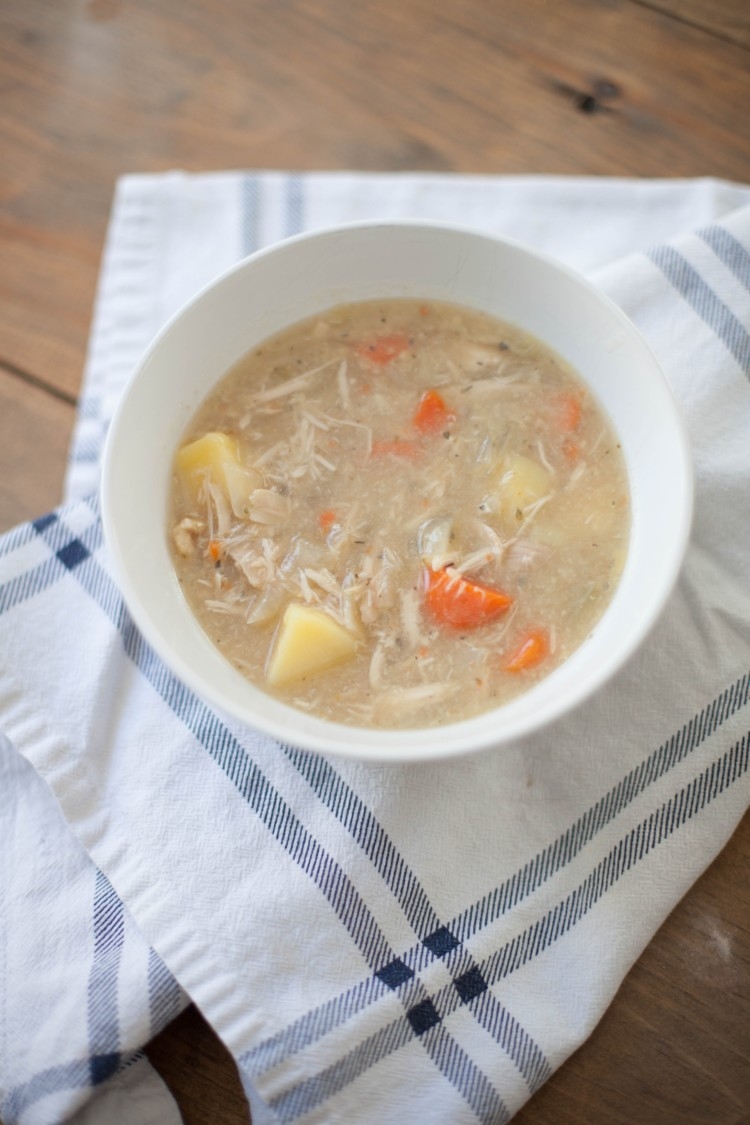 How can I find good recipes? My blog's extension Facebook group has lots of us sharing Whole30 recipes in it right now. I'd love to invite you to join the group! I've also got a Whole30 & Detox Recipes Pinterest board where I'm compiling recipes I've tried or want to try. So many of you are loving the Whole30 White Chicken Chili from my blog and tagging me on FB/Instagram and Snapchat with pictures of making it (WHICH I LOVEEEEEEE!), that I thought you may want a new Whole30 chicken soup recipe to try. My friend Lauren shared her recipe here that you can try out!
Don't forget to join up with these awesome girls to get more Whole 30 recipe ideas + inspiration! You can use #Whole30Jan on Instagram to find the bloggers I'm teaming up with on this Whole 30 challenge.
What are your whole30 FAQ's? Let me know and I'll be happy to answer! Are there any new favorite recipes you have that I need to try? I'd love to hear in the comments below how week 2 of whole30 went for you!
Heather Brown helps busy mamas of young littles who are caught in the hustle to find encouragement in their journey to true health, from the inside out, starting with the heart. Read her journey of learning to live a life well-loved
HERE!