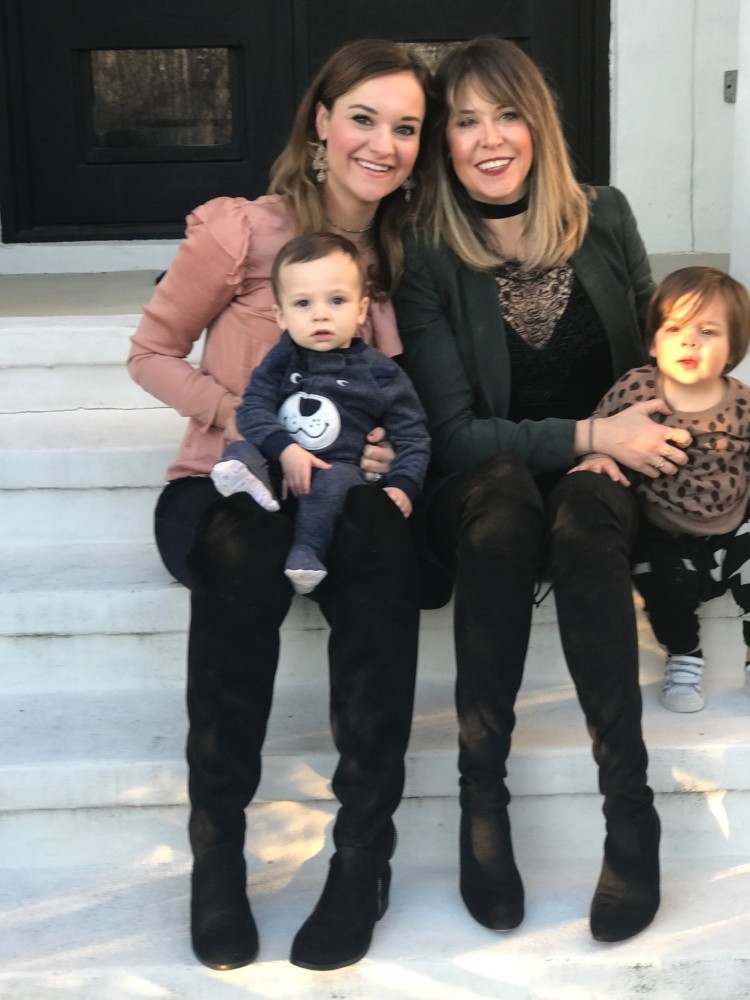 I had so much fun with you guys and my special guest Lindsey Lutz from Life Lutzurious when we did our Facebook live on Friday. We talked all about how to start Whole30 diet. If you missed it, you can watch the replay here. (Scroll to the bottom of the post to shop our outfits!)
There were several questions that came up during the Facebook live, our Instagram live and also messages I've gotten via Snapchat (@mylifewellloved) or IG (@mylifewellloved), so I thought I'd write a comprehensive post with lots of tools and resources for you to use as you prepare to start your Whole30 diet.
How to Start Whole30 Diet:
What is Whole30 diet? Read about it here. I highly recommend purchasing the Whole30 book to learn more about it if you haven't done a Whole30 before. This is how the Whole30 diet website describes their program:
"Certain food groups (like sugar, grains, dairy and legumes) could be having a negative impact on your health and fitness without you even realizing it. Are your energy levels inconsistent or non-existent? Do you have aches and pains that can't be explained by over-use or injury? Are you having a hard time losing weight no matter how hard you try? Do you have some sort of condition (like skin issues, digestive ailments, seasonal allergies or fertility issues) that medication hasn't helped? These symptoms may be directly related to the foods you eat – even the "healthy" stuff. So how do you know if (and how) these foods are affecting you?
Strip them from your diet completely. Cut out all the psychologically unhealthy, hormone-unbalancing, gut-disrupting, inflammatory food groups for a full 30 days. Let your body heal and recover from whatever effects those foods may be causing. Push the "reset" button with your metabolism, systemic inflammation, and the downstream effects of the food choices you've been making. Learn once and for all how the foods you've been eating are actually affecting your day to day life, and your long term health. The most important reason to keep reading?
This will change your life.
We cannot possibly put enough emphasis on this simple fact—the next 30 days will change your life. It will change the way you think about food, it will change your tastes, it will change your habits and your cravings. It could, quite possibly, change the emotional relationship you have with food, and with your body. It has the potential to change the way you eat for the rest of your life."
Why are you doing Whole30 diet if you don't need to lose weight? Whole30 diet is less about weight loss and more about a lifestyle change. I've done Whole30 before and loved how it gave me a mental reset about how I view food and what foods I crave. Sadly, sugar is added in almost EVERYTHING. So, this gets me back in the habit of reading labels before I purchase something and make sure there aren't a lot of preservatives and sugars added to it.
One of my best friends was recently diagnosed with cancer and her doctor told her that it's not cancer that is such a huge danger to us, but sugar! That's some scary stuff right there. Sugar actually feeds cancer cells so I want way LESS of it in my life.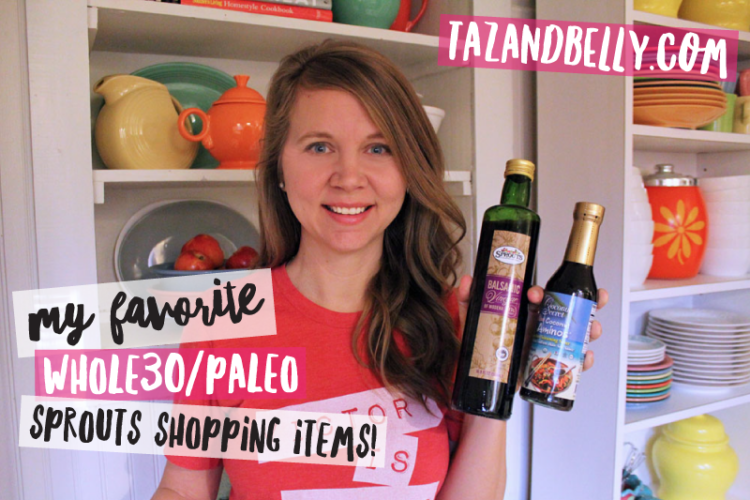 What should be on my shopping list? I shared some of my shopping list on Instagram stories yesterday so you can watch there and check out Kristin from Taz and Belly's Sprouts list.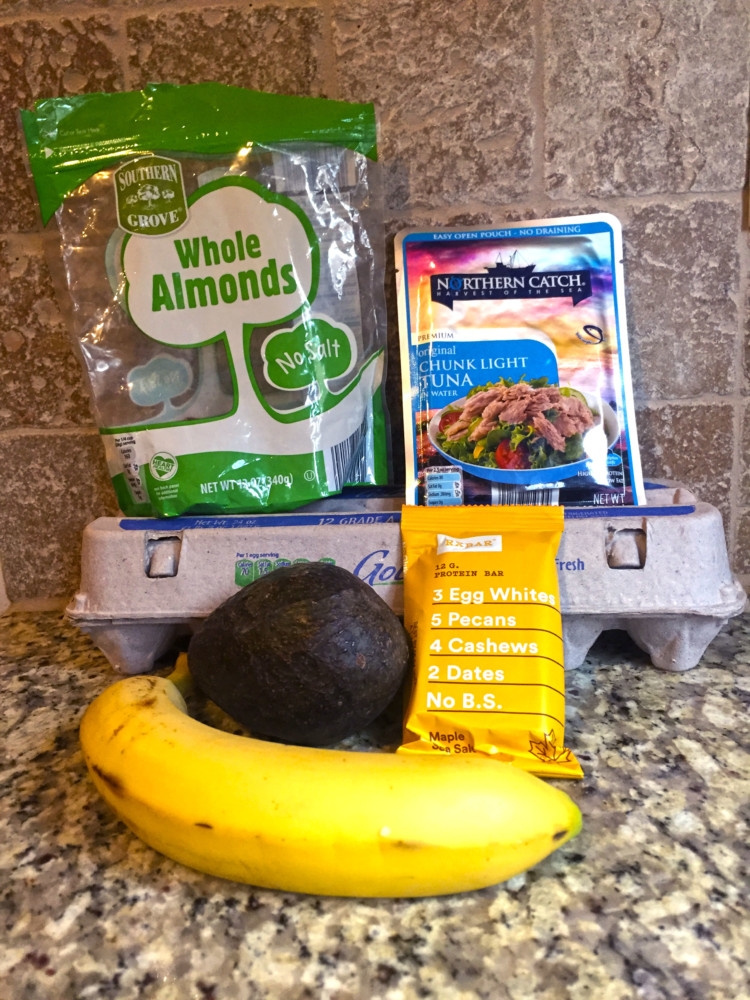 What do you eat every day while on the go?
Great question! I actually ended up writing a WHOLE POST about convenience items to buy for Whole30 HERE . The must haves for the on the go lady are RX Bars, a banana, avocado, hard boiled eggs, nuts and tuna. I usually pack up these things each morning or the night before to take with me in my bag to stay satisfied throughout the day.
What if I don't have time to cook a lot?
You can use services like Nourish Meals which come prepared and all you have to do is microwave them. They have paleo, clean eating and Whole30 options and deliver nationwide. You can use code HEATHER for $15 off your first order.

What does it look like? You can read my past whole30 diet experience which I blogged about during Week 1 and Week 2 for a day by day breakdown of what I ate. My friend and fellow Bham blogger Jennifer from Life in the Green House created this AMAZING guide to whole 30. She and Kristin above from Taz & Belly also did a Live Whole 365 Challenge where they have done parts of Whole 30 for a YEAR! To see more inspiration from their Instagram check it out here: @LiveWhole365.
What do you drink on the Whole30 diet? A lot of water as always! You can also have coffee but no added sugars or dairy creamers are allowed. You can use coconut milk from the can with no added sugar and froth it with cinnamon for a little something extra if needed. I know something like this certainly is for me!
La Croix is also permitted on Whole30 diet. One of my favorite flavors is the coconut.
How do you start whole30 and what are the best things to do to be successful?
Failing to plan is planning to fail. Meal planning (and snack planning) for the week will make ALL the difference in Whole 30. If you don't know how to meal plan, I've written several posts on it HERE: Meal Planning 101, How I Plan My Meals, How to Save on Groceries without Coupons.
Throw Out the Crap. If you have tempting things in your house, it makes it harder to resist…obviously! Go ahead and throw out or give away anything that will tempt you. If you have family members not doing Whole 30 with you, create a SEPARATE snack space for yourself so you aren't tempted to grab everything staring you down in the pantry that isn't Whole 30 compliant.
Have an accountability partner. It's much easier to do Whole 30 if you have a spouse or friend doing it with you. If you can't have someone you know in real life doing it with you or even if you do, join my Life Well Loved Whole 30 accountability group. We are sharing recipes, tips, and tricks to help each other get through Whole 30 together. I also have a Whole 30/Detox Pinterest board where you can get recipe inspiration and tips so make sure you follow me on Pinterest and get ideas there.
Keep it simple. Don't try to make 5 super complicated recipes off Pinterest each week. Make it doable for yourself. For instance, we'll do one meal that make a LOT like my Whole 30 Approved White Chicken Chili that makes lots of leftovers, then we'll do another simple meal like Easiest Salmon Ever and broccoli with avocado slices.
The Bonus:
I'm teaming up with several bloggers this month to do Whole 30. You can check out their websites and whole 30 recipes, tips, and hacks and keep up with us by using hashtag #Whole30Jan this month on Instagram.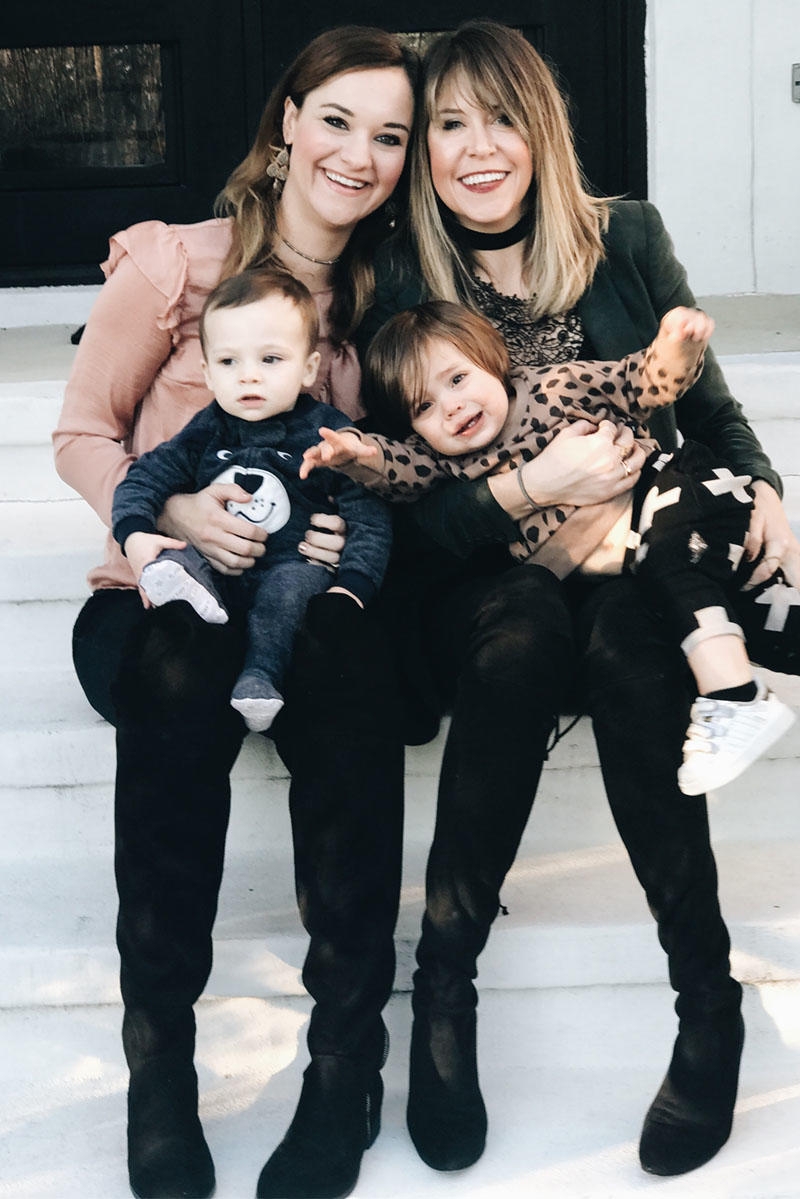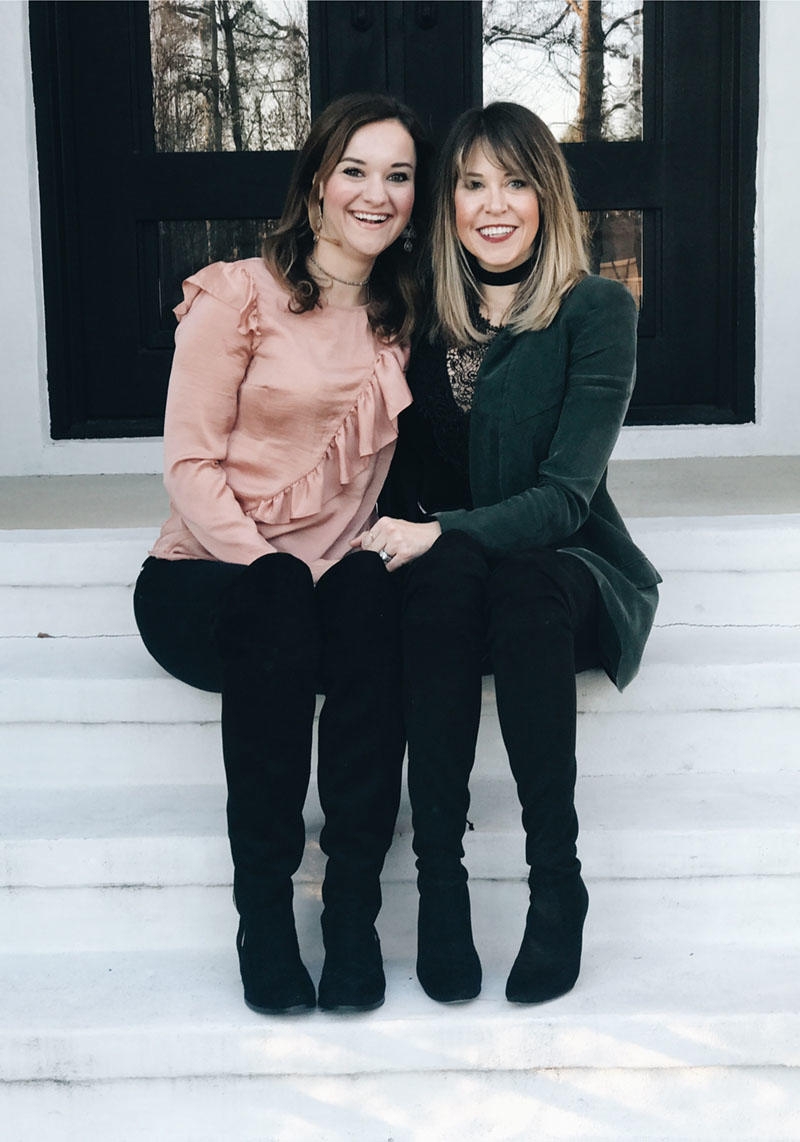 Shop the Look:
Heather's outfit: Shirt: Top Shop at Nordstrom on sale half off through tomorrow! // Ripped Black Denim: Topshop // Earrings: At Home in Homewood // Choker: Three Sheets in Homewood
Lindsey's outfit: Top: Nordstrom // Choker: Nordstrom on sale // High Rise Skinny Jeans: Top Shop // Velvet Blazer: Smythe // Boots: Weitzman
Heather Brown helps busy mamas of young littles who are caught in the hustle to find encouragement in their journey to true health, from the inside out, starting with the heart. Read her journey of learning to live a life well-loved
HERE!