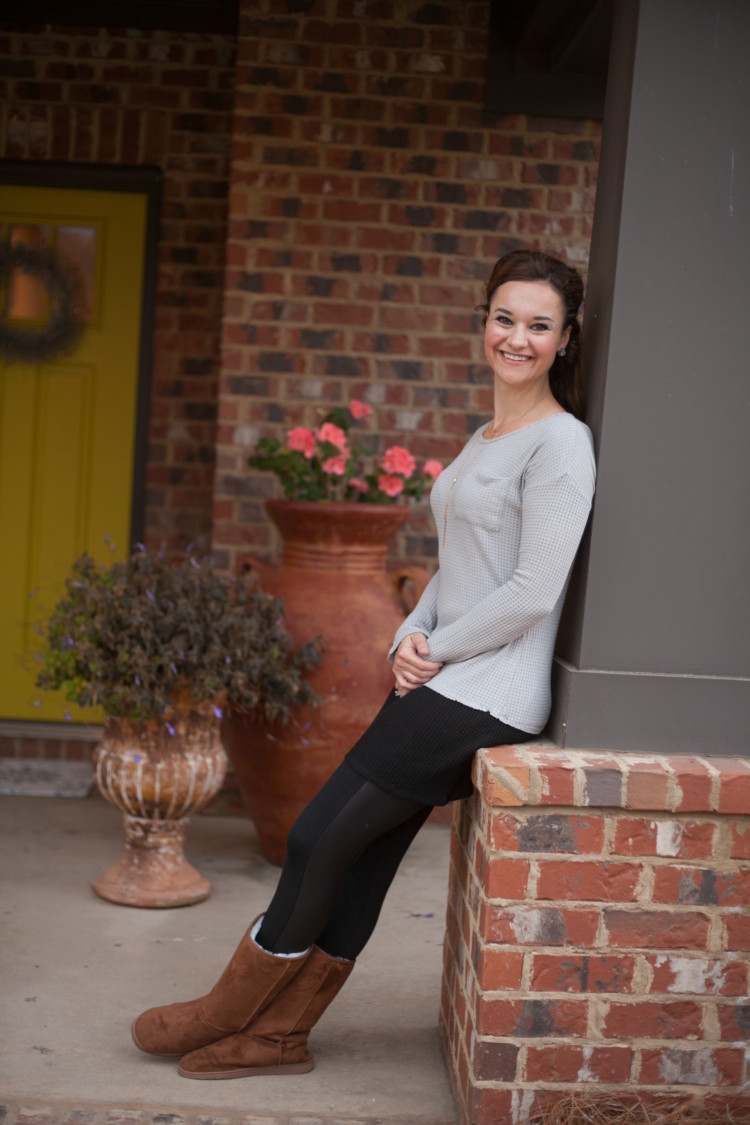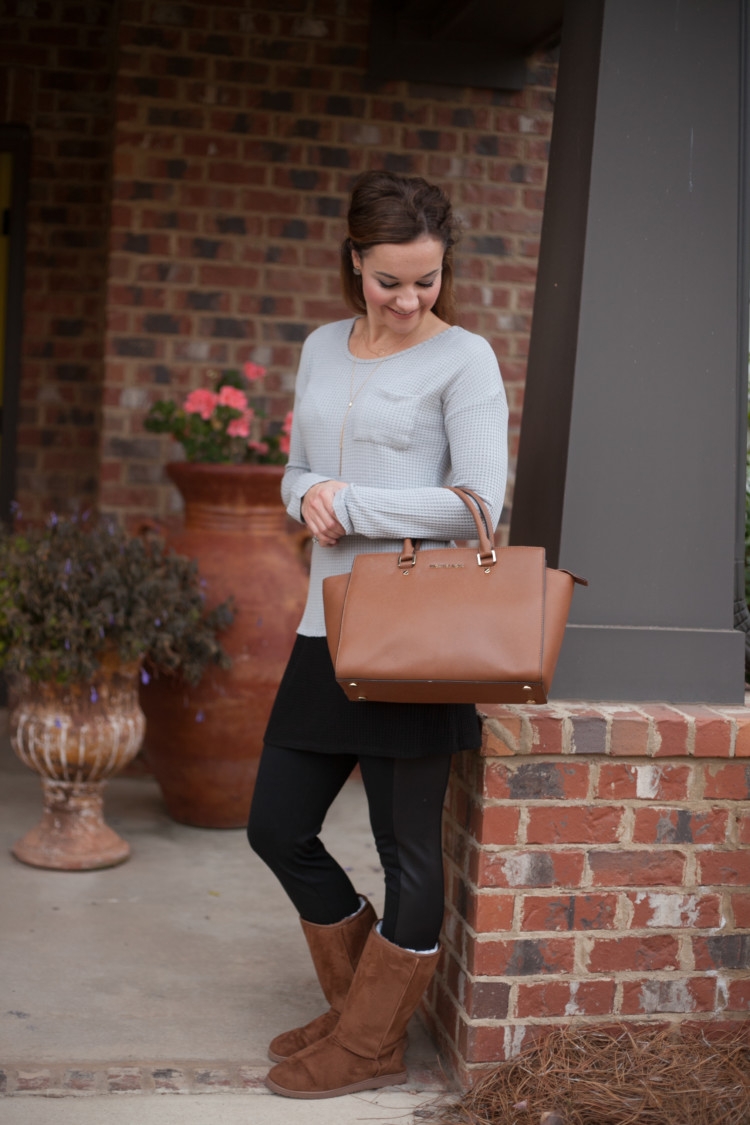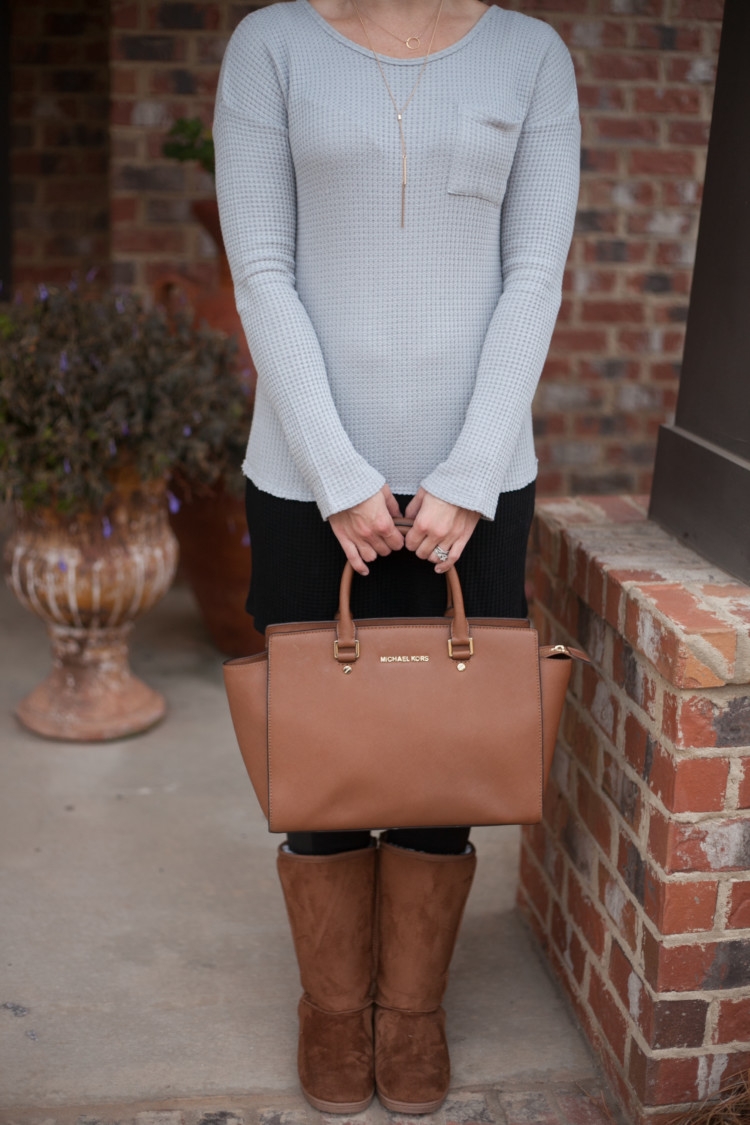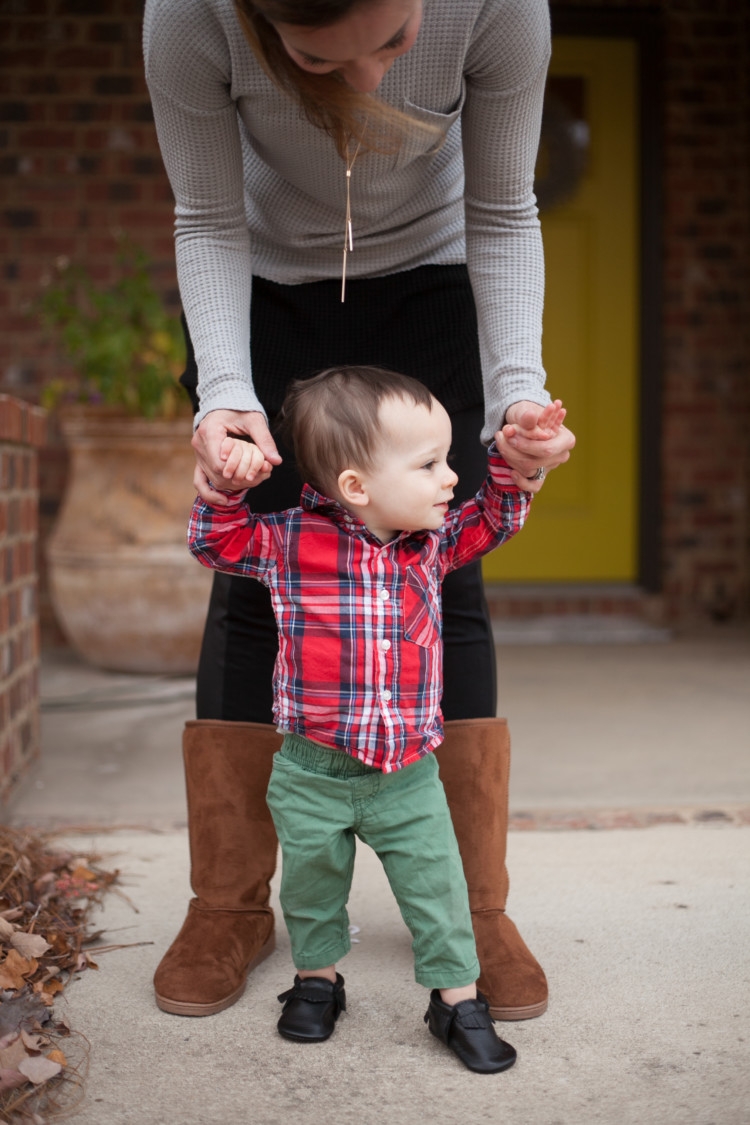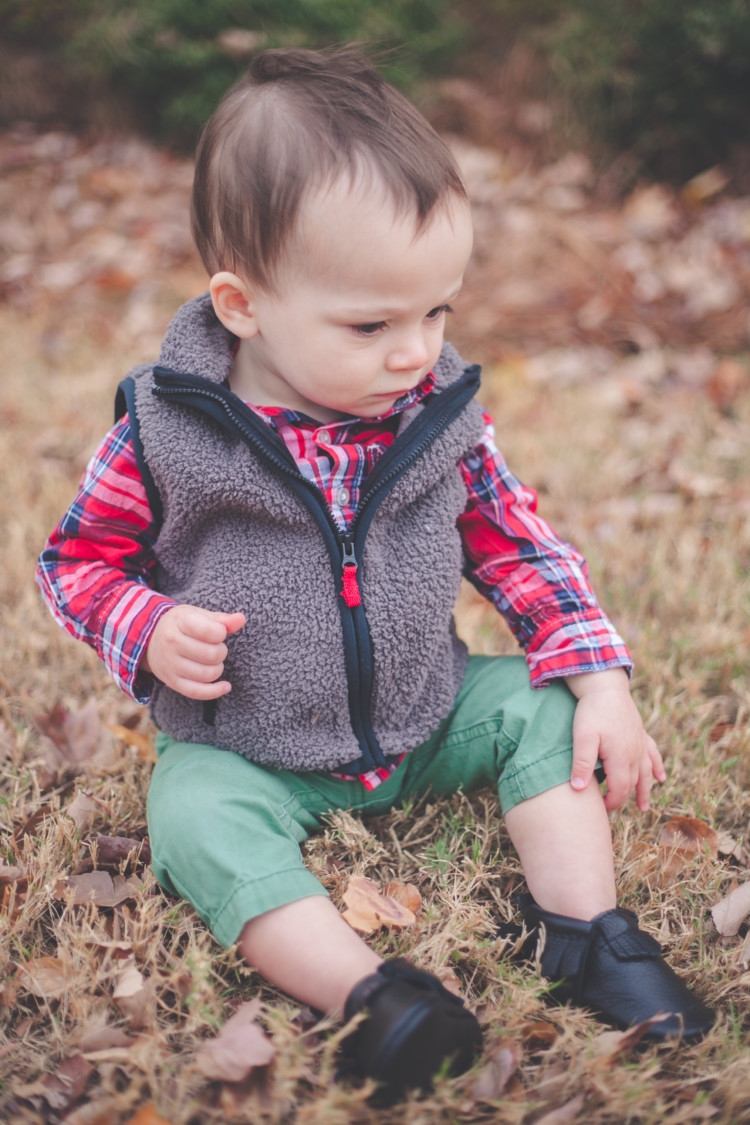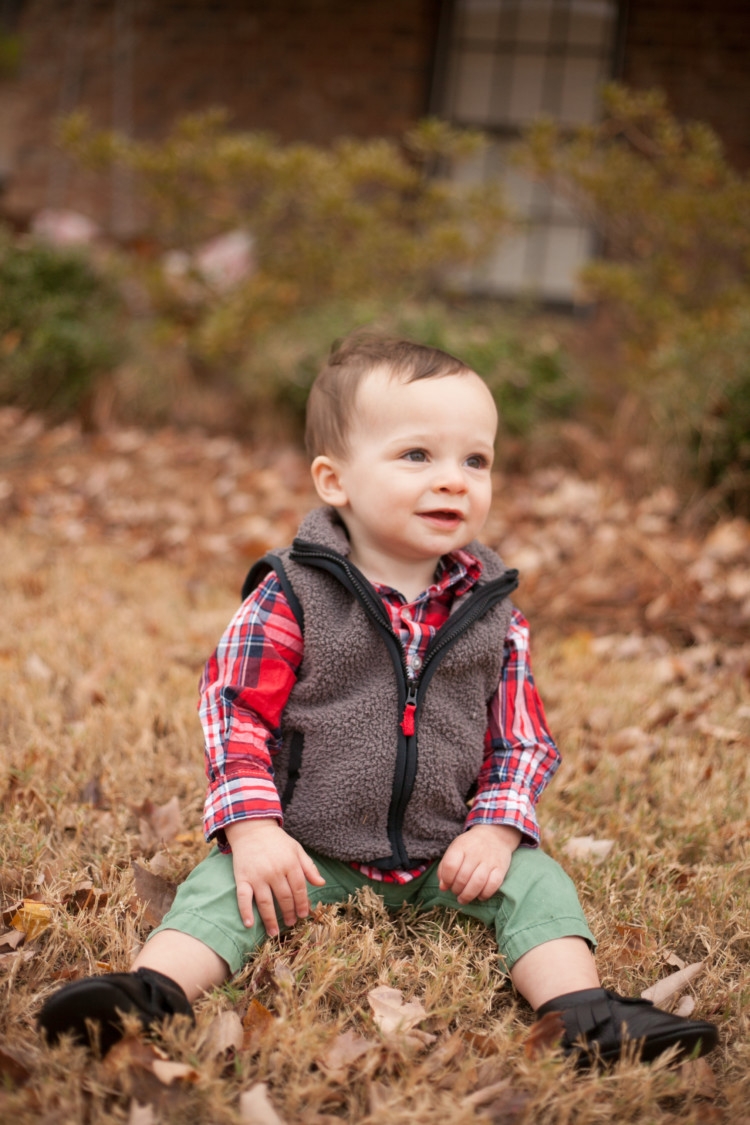 Well, you guys, Whole 30 is kicking the Brown household's tail this week. Monday was day 1 and we started out excited to embark on this new journey and then by the end of the day, I had a headache, felt borderline dizzy and just not 100%. Fast forward to Tuesday and Eric started to go downhill, he said he almost felt like he had the flu. He was cold, lethargic, had a killer headache and just felt like his brain was slow. After some research and input from my awesome Whole 30 Facebook support group, we learned that these kind of symptoms are actually pretty normal.
I wish I could say that I've mustered up the gusto to get dressed even to the level of today's blog post this week, but that would be a lie. I've pretty much still been living as if it's the limbo week between Christmas and New Year's working from home. The most I've had to get ready is to get out and teach Pure Barre and then I promptly come back home and work from my couch or desk at home in my fuzzy socks. HA! Eric hates those socks but they are just SO cozy!
When I have gotten dressed and gotten out, it's been pretty much only in my comfy DAWGS boots. They are warm and comfortable and make me feel like I'm still cozied up at home. Those of you that know me, know that's not really like me. I like to get out and about usually but between the craziness of December and New Year's Eve and our Pure Barre anniversary party  tonight, I've just wanted to be a homebody.
I was talking about this with my personal trainer from Home Fit and he mentioned how crucial it is during the winter months to get your vitamin D. I had kind of forgotten about that but once he reminded me, I knew I had to share it with you guys as well! During the cold, dreary winter days we don't get as much natural vitamin D from the sun, so make sure you load up on your vitamins, babes.
PLUS, you know working out gives you those amazing endorphins to help you feel better too! Speaking of which I wanted to let you know about two specials for January that my favorite "gyms" have going on:
Pure Barre: You can purchase discounted packages online or at the studio Wednesday, January 4th only for our 7 year anniversary! Make sure you join us at the Homewood studio tonight for our party! Go here for details.
Homefit: During the month of January, you can get half off your first month of in-home personal training! Go here for details.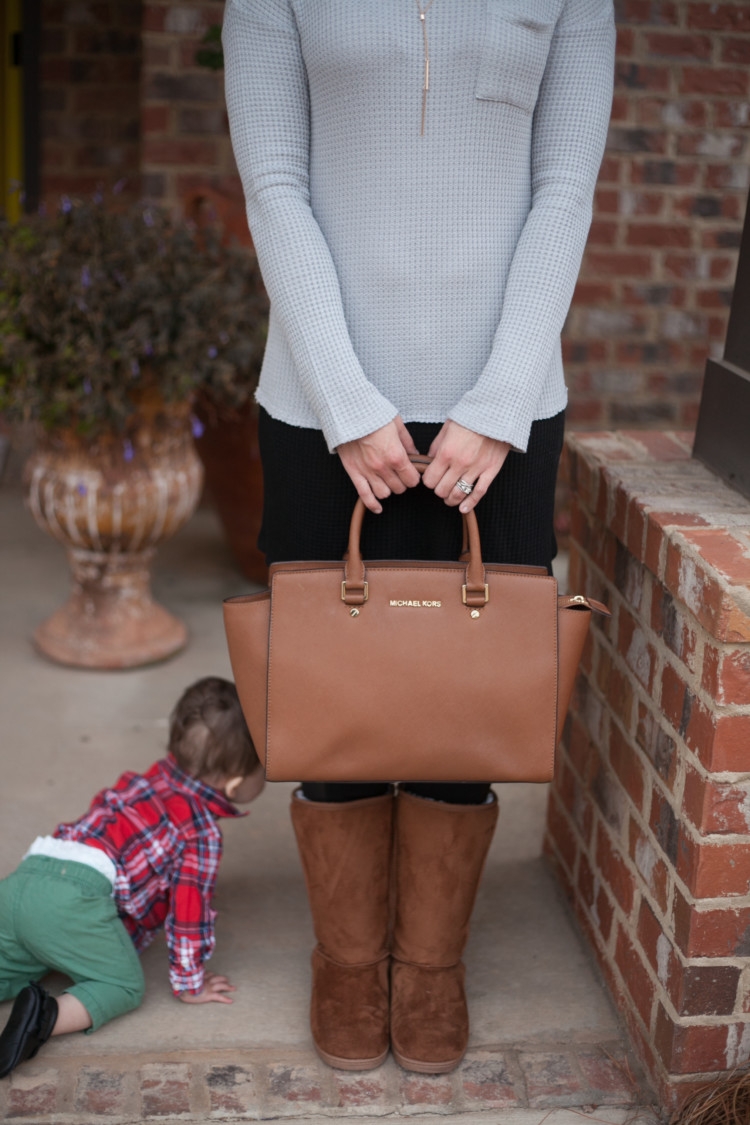 This is another go-to momiform for me: boots and leggings. 🙂 This waffle material black and gray tunic is so comfy, long enough to cover my backside and goes perfectly with boots and leggings to chase Leyton around. Whenever I find a soft, long tunic to wear with leggings at a great price, it's hard to turn it down.
And in case you're curious, here's what usually happens in our photoshoots with Casey… Leyton crawls in shot. We usher him out. He cries. We try to find something to entertain him with. He gets happy for a minute. The wind destroys my hair. Wind scares Leyton. He crawls back to mom. Back to square 1…LOL! Hope you enjoyed this insider look to a photo shoot day. 😉
Shop the Boots and Leggings Look:
Top: Others Follow (sold out but can shop their similar styles) // Leather Panel Leggings: Lysee  // Boots: DAWGS (on sale!) // Purse: Michael Kors // Necklace: Gift
Leyton's Outfit:
Vest: Carter's (on sale) // Pants: Carter's // Shirt: Old Navy // Moccasins: Freshly Picked
How do you wear your boots and leggings? Do you style them in a way we should all add to our repertoire? Because honestly, there's no end to the amount of ways and days I'd like to wear this outfit in  the winter. 🙂
Heather Brown helps busy mamas of young littles who are caught in the hustle to find encouragement in their journey to true health, from the inside out, starting with the heart. Read her journey of learning to live a life well-loved
HERE!