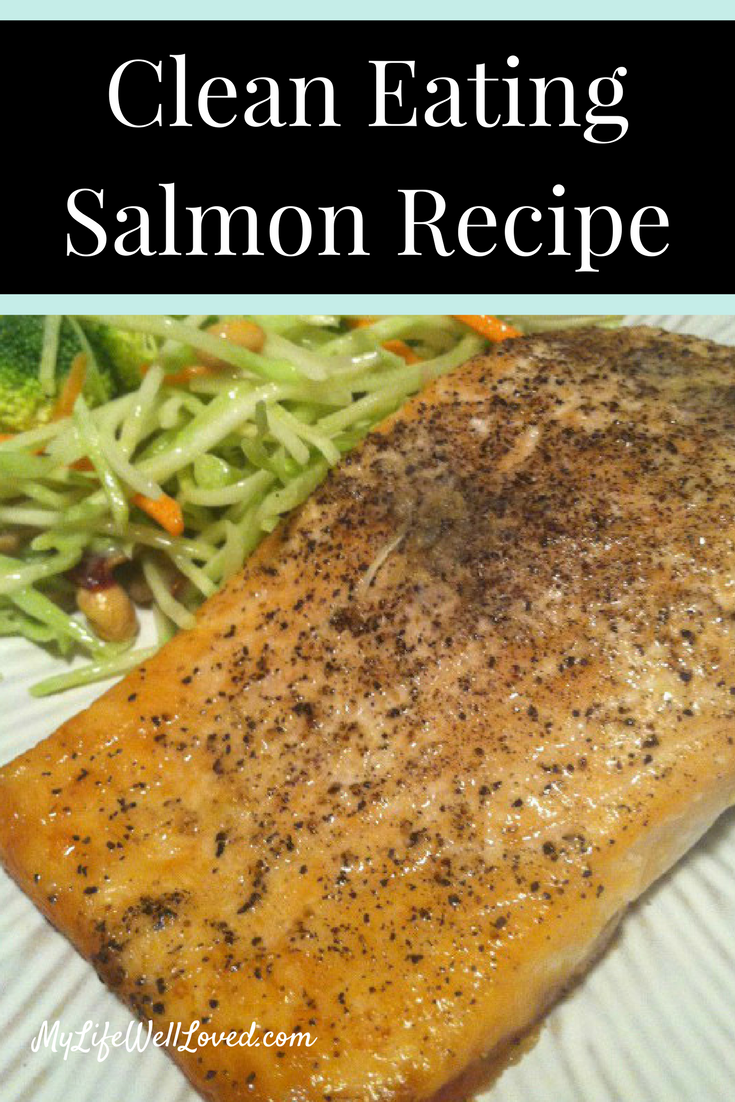 The seafood department can be a little intimidating for new cooks. I get it…it seems hard to "navigate the waters" – pun intended 😉 – of what fish to get, how to cook it, etc. You can do it though! Tons of specials, and healthy food can be found in that case. Take for instance, this salmon….I find it on sale pretty frequently at Publix. You get a healthy dose of omega 3 fatty acids that help keep your heart strong and your arteries clear! Talk about some great benefits!
 I found this recipe via
Pinterest
(it's on my Healthy Eating board) from none other than
The Pioneer Woman
, so you know it's gotta be good, right?! I served it with a side of broccoli slaw which I got from Eat Smart that I'm sure was BOGO at
Publix
. We have made this recipe SEVERAL times now and I'm a fan. Next time you see salmon on sale, snap it up and try this out. Now, onto the recipe…
OK, I can't help but mention one more bonus-this recipe has all ingredients that you'd have on hand. This recipe is just a SIMPLE Clean Eating Salmon recipe, what more could you ask for? Healthy & Easy; I'll take it!
Simple Salmon
Ingredients:
1 salmon fillet
Extra virgin olive oil
Salt
Pepper
Directions:
Drizzle salmon with olive oil. Sprinkle with salt and pepper and then put in a cold oven set to 400 degrees. Bake for 25 minutes. Make sure salmon is flaky and cooked all the way through. Optional to top with tartar sauce or squeeze lemon over the top.
Can you believe how easy that is?! Amazing!