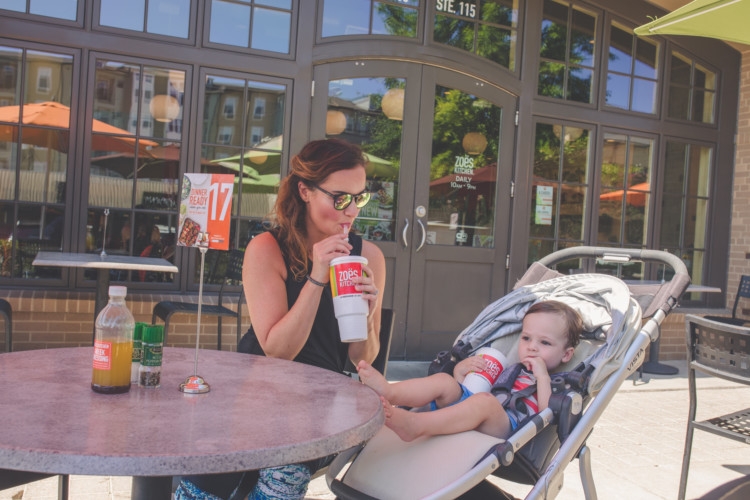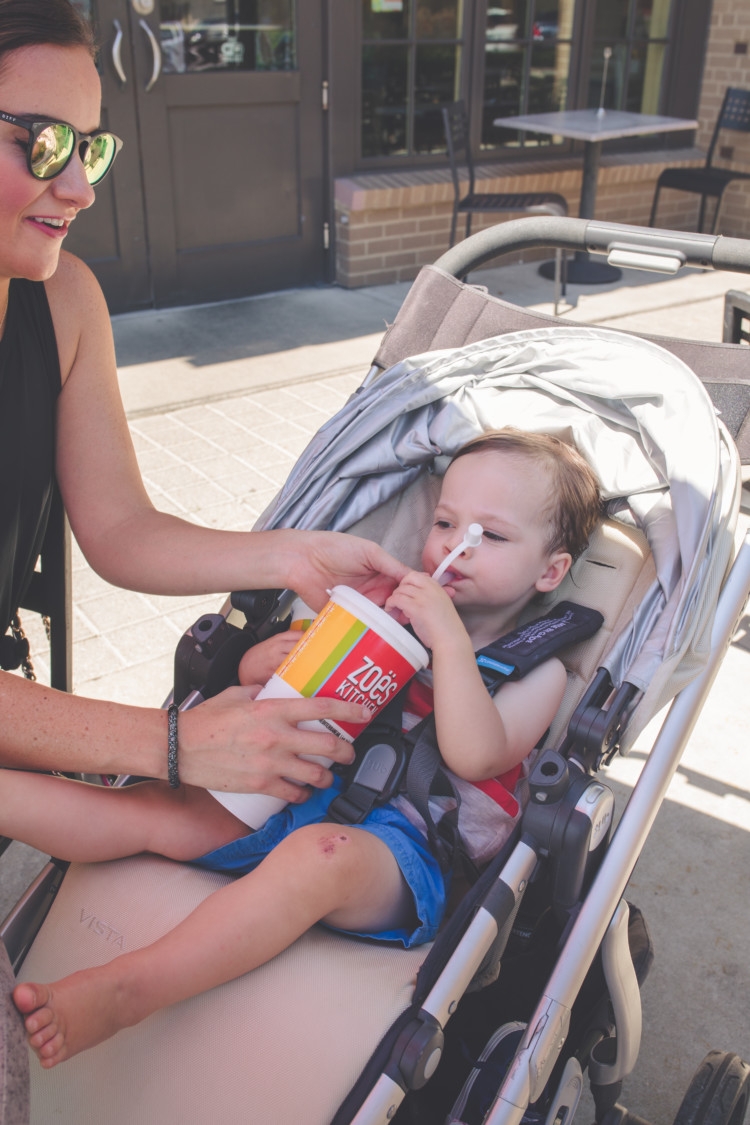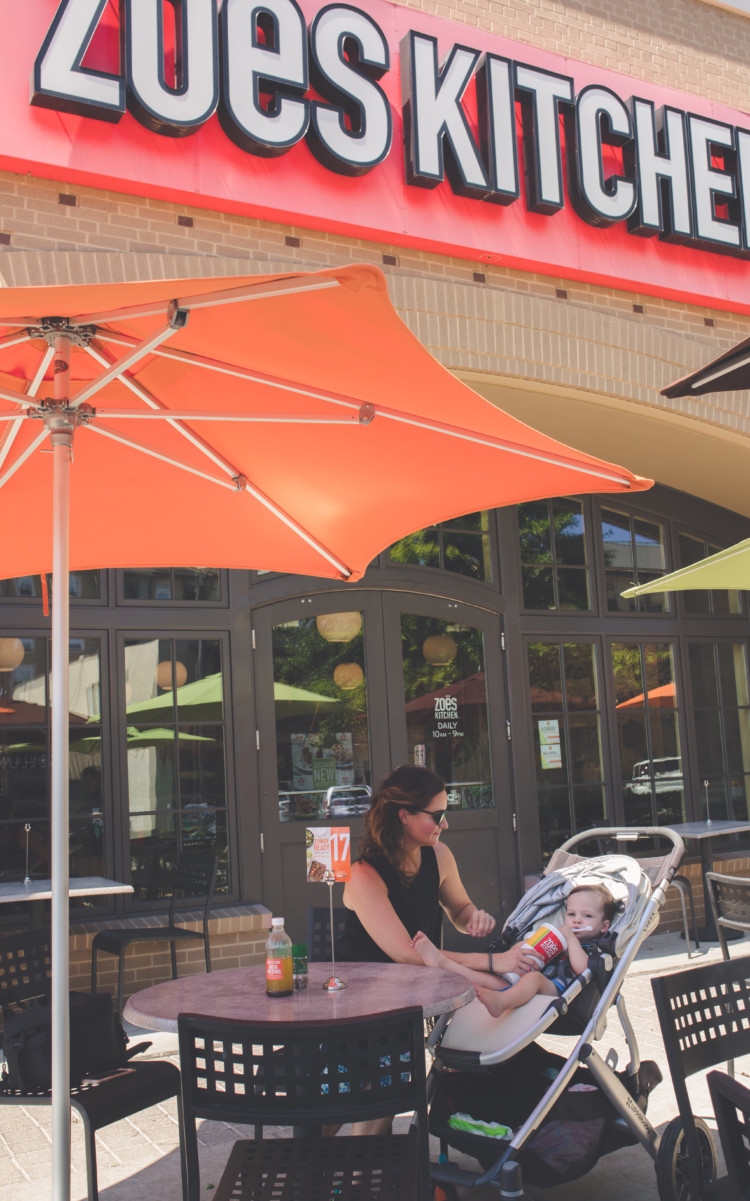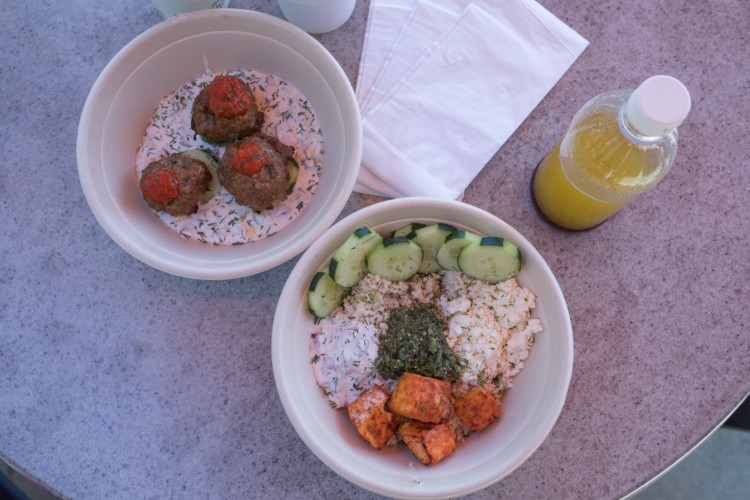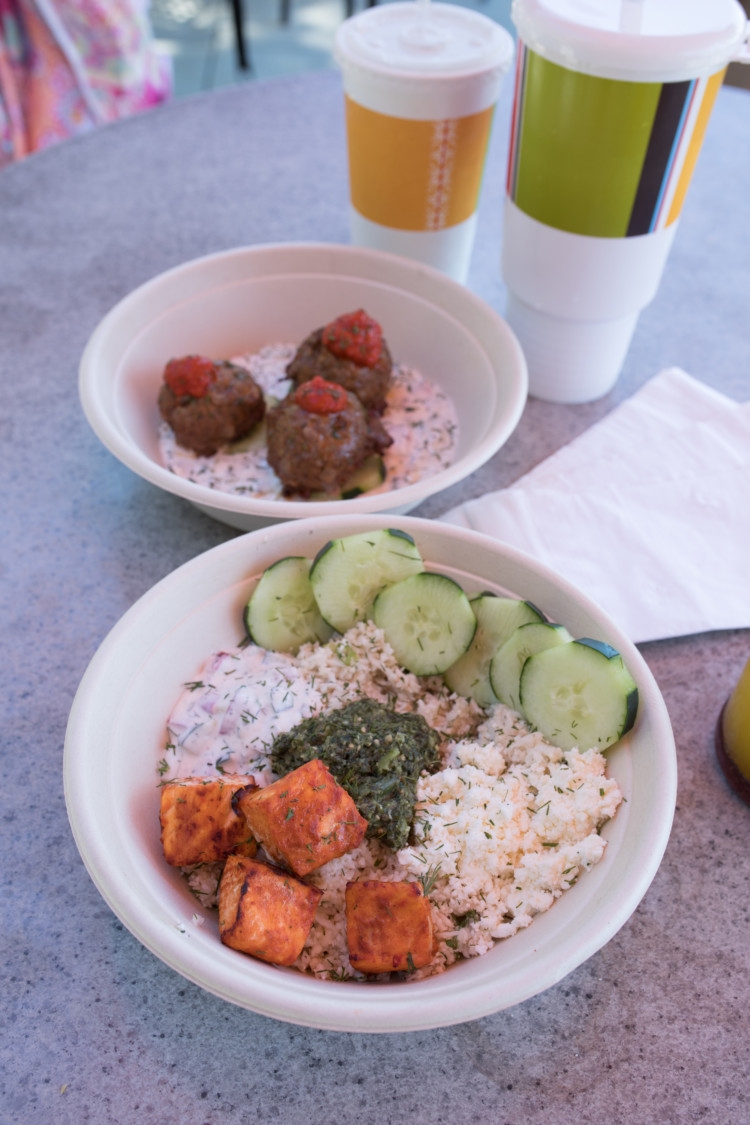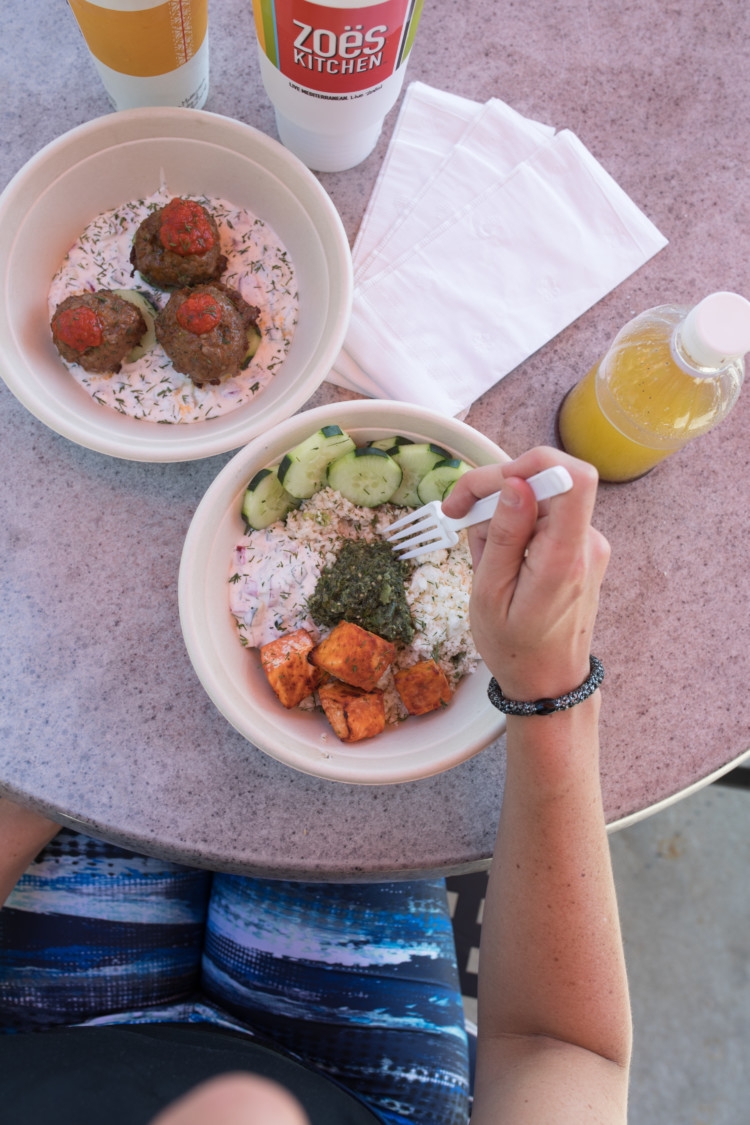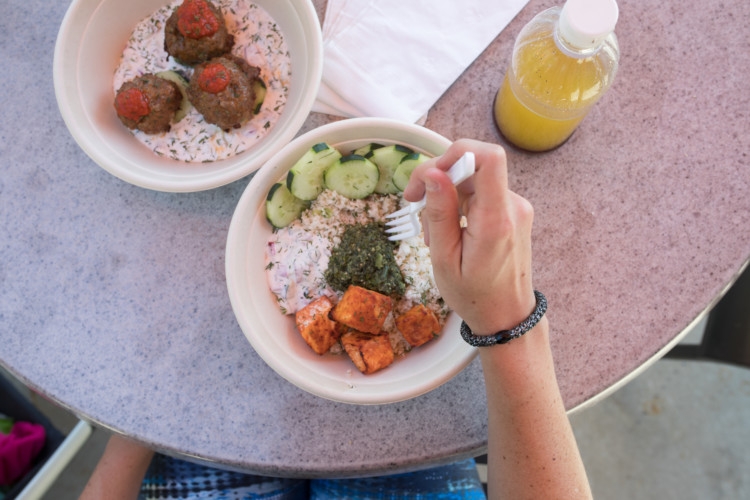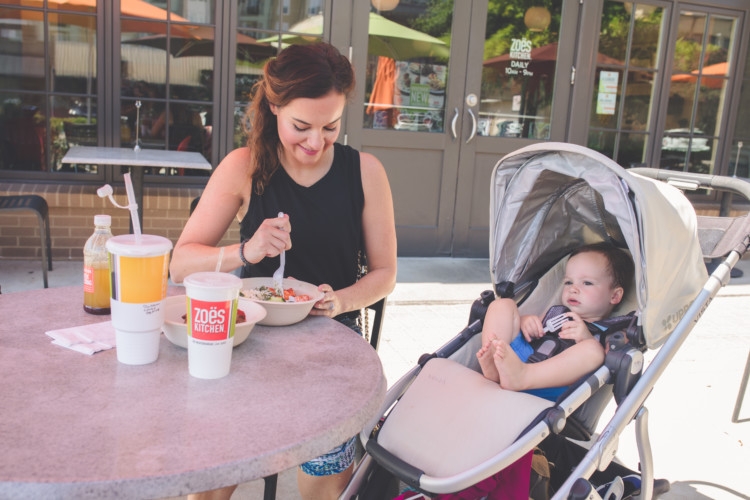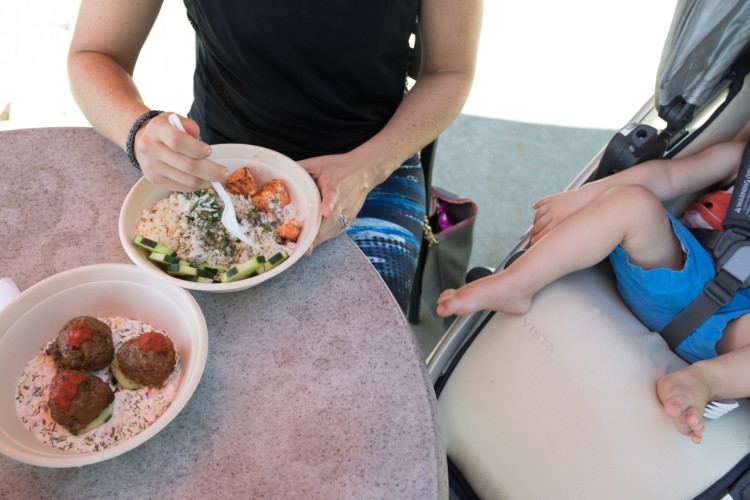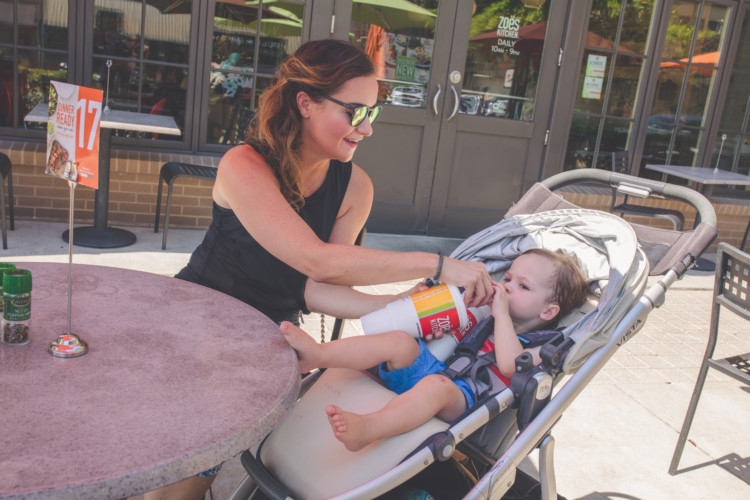 Top – similar // Capris– similar // Sunglasses-Use code LIFEWELLLOVED for 25% off // Leyton's Tank, similar // Shorts // Stroller (Affiliate links included.)
Photos: Casey Marie Photography
Vacation is coming up for us, friends…YASSSS!!!!!! Eric and I are so excited to be celebrating our upcoming 9 year anniversary in September. We talked about how we valued health and looking good for each other before we got married in pre-marital counseling. I really appreciate the fact that my husband works out and wants to look good for me and that makes me want to work out even more too.
We have decided we want to minimize grains and lots of carbohydrates for the next 4 weeks. We agreed we will have one cheat day a week but otherwise will be eating very clean. Of course, I'm super excited Eric is wanting to eat less grains because I have been wanting to do this for a while and it's always easier when your spouse wants to do the same thing as you. 🙂 Hello, less temptation!
I'll give you a sample week of our meals that we talked about doing so you guys can get some ideas too! We know it's not realistic to always eat in, so we know we have a couple of places that we can count on to eat healthily on the go. I ADORE Zoës Kitchen. If you follow me on Instagram, you've seen me post to my stories food from there a decent amount.
I love all their fresh, all natural ingredients, their Whole30 approved dressing, and we love their spices on our chicken and fish on the grill. I will say that when I was pregnant with Leyton, I could NOT resist their chocolate chip cookies every time I went in the store and y'all, they are SINFULLY good.
Some of my go-to menu items are the Greek Salad with chicken or shrimp, the quinoa salad with no feta, the braised white beans as a side and Eric almost always gets the protein plate or the chicken salad. Since we are there so frequently, we got the app and every time you scan a receipt, you get a "goodie" on the app for something free next time you visit or at least half off. Y'all know I love a good value!
I could go on and on about Zoës Kitchen because I'm such a raving fan. I pop in after a Pure Barre class sometimes, grab lunch to go with Eric and Leyton after church or have the occasional lunch meeting there as well. I was so excited to see they launched some new menu items last week so of course I had to go in and try them out. I brought Leyton with me and he was just excited to get a cup with a straw. HA! #ToddlerLife
In case you haven't heard of this fast-casual restaurant before, all their menu items are made from scratch daily and they have 200 locations spanning across 20 states so most likely, there is one right by you!
I tried some of their new menu items including the Mediterranean Lamb Kafta meatballs dish as an appetizer and really liked it. The sauce and cucumbers are the perfect compliment to the Greek-style meatballs. I think Eric will be a raving fan…it's right up his alley! I also tried the new Salmon Cauliflower Bowl which will definitely be a repeat situation for me. We gobbled it up in a heartbeat and I love that they do the work of "ricing" the cauliflower for me. 😉
---
What to Eat Before Vacation Meal Plan for the Week:
Monday:
Breakfast- Banana + Almond Butter & Coffee
Snack- RX Bar
Lunch- Zoës Kitchen Harissa Salmon Cauli-rice bowl
Dinner- So Simple Baked Salmon
Tuesday:
Breakfast- Blueberry Peanut Butter Dream Smoothie
Snack- Nuts
Lunch- Tuna + Apple Slices with Balsamic Vinegar, Sea Salt & Pepper
Dinner- Pork Chops on the Grill + Roasted Asparagus
Wednesday:
Breakfast- Boiled Eggs + 1/2 Avocado
Lunch- Leftovers
Dinner- Chicken Sausage Skewers w/ half the amount of cheese + Green Beans
Thursday:
Breakfast- Apple Almond Butter Crunch
Lunch- Deli meat wrapped around pickles or wrapped in romaine lettuce
Dinner- Mexican-Inspired Bowls
Friday:
Breakfast- Banana + Almond Butter
Lunch- Leftovers
Dinner- Jimmy John's Un-wich
Do you already have a plan for what to eat before vacation? I'd love to hear how you eat in the comments below! I always love finding new healthy recipes!
Thank you to Zoës Kitchen for partnering with me on this post. I appreciate you supporting the brands that support MyLifeWellLoved.com.

Heather Brown helps busy mamas of young littles who are caught in the hustle to find encouragement in their journey to true health, from the inside out, starting with the heart. Read her journey of learning to live a life well-loved
HERE!