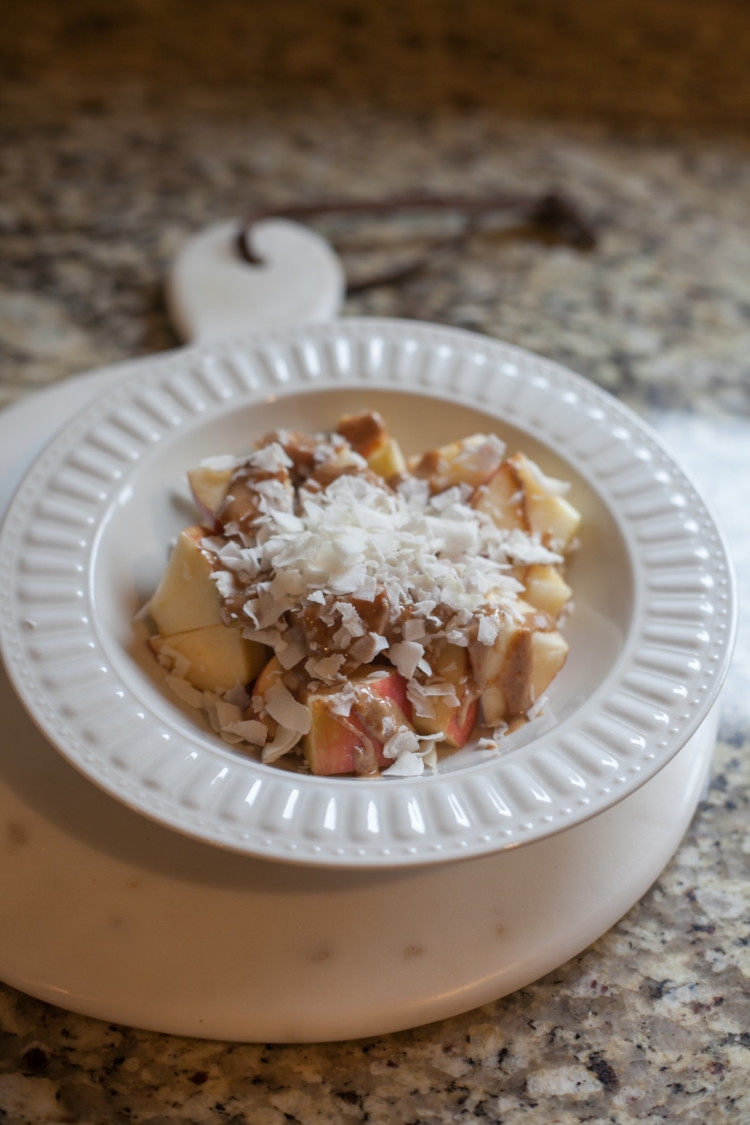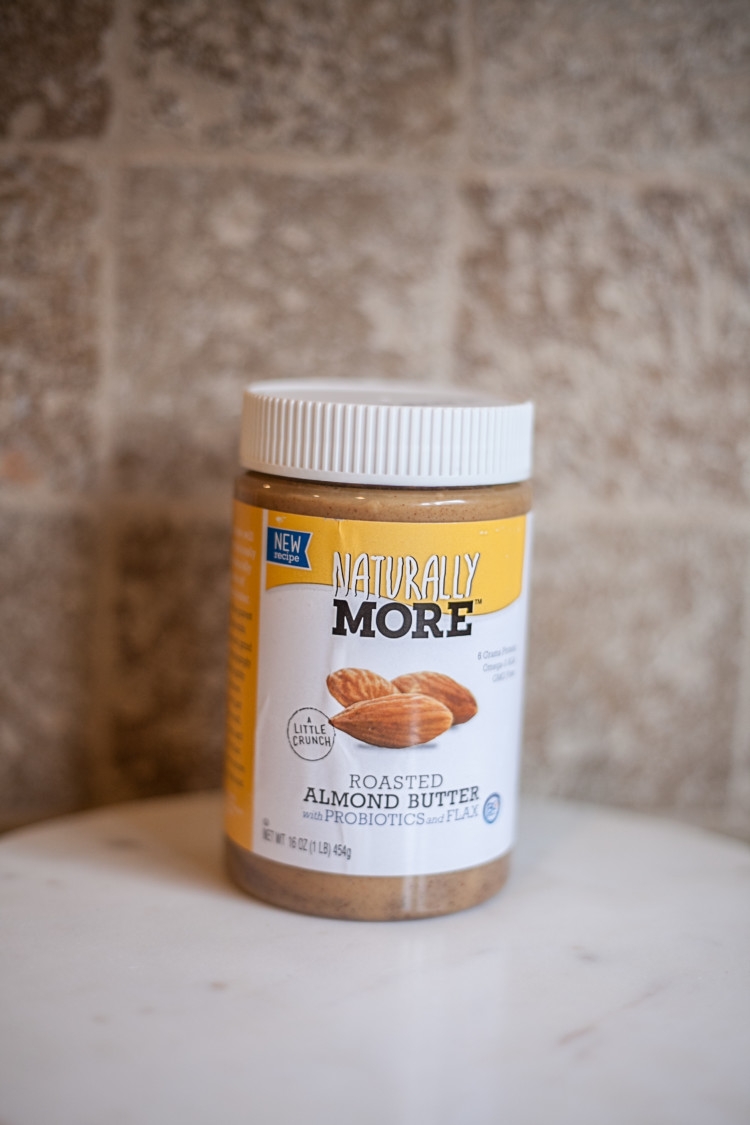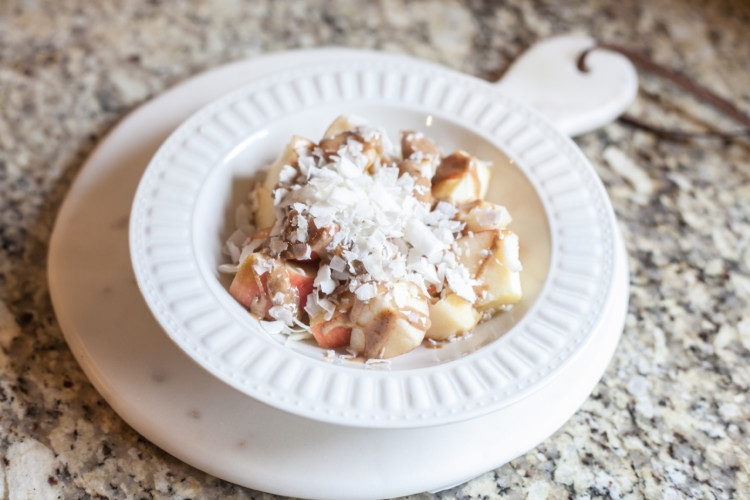 It's day 6 of the paleo challenge and I'm here to encourage you to take the bull by the horns for another week of eating healthy with me! In case you missed it, Laura and I did a Facebook Live about our Paleo Challenge last night and we'd love to have you go watch it.
I also have a tasty treat to share with you that you won't believe is paleo because it tastes so stinking good! When I did Whole30 in January, I became obsessed with this Paleo Apple Almond Butter Crunch Recipe. I ate it for breakfast, "dessert", snacks and really any time of day that I needed something with a little satisfying crunch and texture. Even after completing Whole30 I continued to make this at least once or twice a week and truly view it as a delicious sweet.
The great thing about this paleo recipe is that it's very flexible and it involves no cooking! Yay for minimal effort healthy eating! I'm going to give you the basic outline for this paleo apple almond butter crunch recipe below but know that you can tailor it to your taste buds or your kids' taste buds.
Leyton even likes eating this almond butter on his fruits. We add Naturally More to a Greek Yogurt parfait for him to get more calories and protein. I was really intrigued when I found an almond butter that has added flax seed and probiotics. Many times, I add flax seed or probiotics to my smoothies or snacks like this so to find it already included in the Naturally More almond butter was a big perk. I also love that this brand uses coconut sugar instead of cane sugar to reduce the glycemic index. Because as y'all remember from Whole30 I'm REALLY wanting less sugar in my diet. It's so bad for us, you guys!
But, anyway, back to the recipe. You can always use a banana instead of an apple as your base or you can do a mixture of bananas and apples. I sometimes add cinnamon to the apples and microwave them with a tad of water or even add in a splash of coconut milk for a different flavor. Sometimes I do blueberries and apples with melted chocolate hazelnut butter in the microwave without the coconut flakes. And I'm not gonna lie, sometimes I just eat the chocolate hazelnut butter straight out of the container! So good! As you can see this basic snack recipe can be molded however you see fit, so let's whip it up quick and let your imagination run wild.
Paleo Apple Almond Butter Crunch Recipe
Apple Almond Butter Crunch
Ingredients
1 Apple, sliced
2 Tablespoons Almond Butter
Hand-full of unsweetened coconut flakes
Instructions
Core and slice your apple.
Drizzle with almond butter.
Top with coconut flakes.
Serve and enjoy!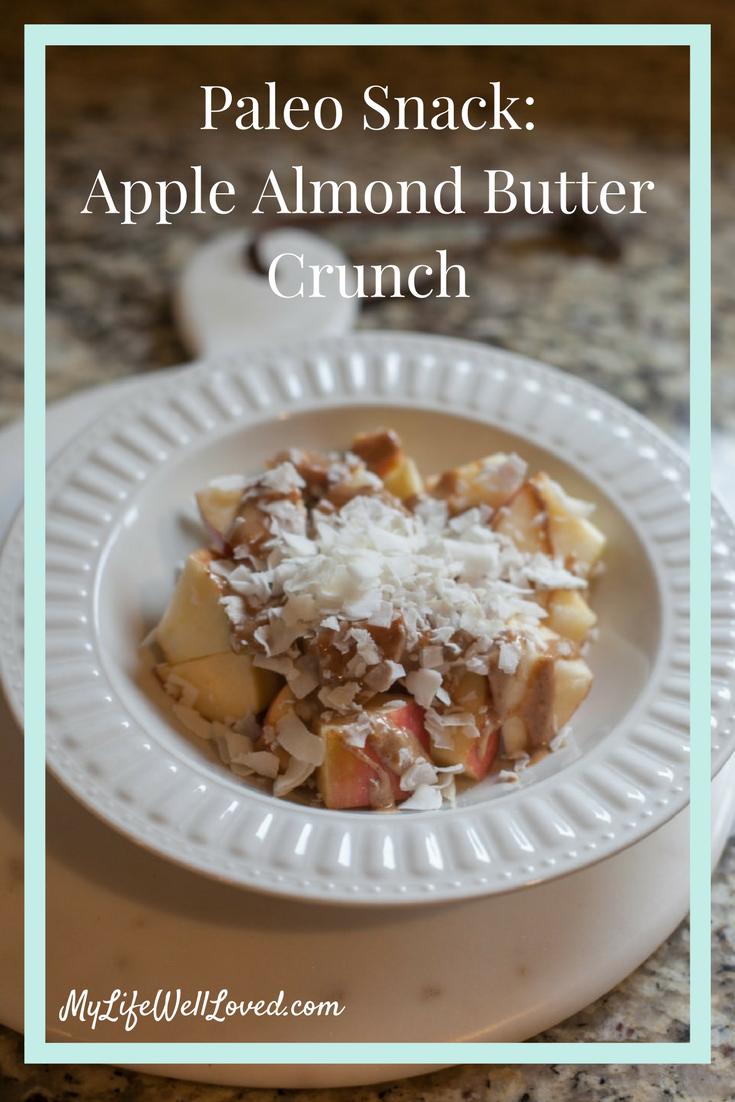 Have you tried a version of the paleo almond butter crunch recipe or made a new version I need to try? I'd love to hear your favorite paleo snack below in the comments to try!
Thanks to Naturally More for partnering with me on this blog post and thank you to Casey Marie Photography for the photos.
Heather Brown helps busy mamas of young littles who are caught in the hustle to find encouragement in their journey to true health, from the inside out, starting with the heart. Read her journey of learning to live a life well-loved
HERE!