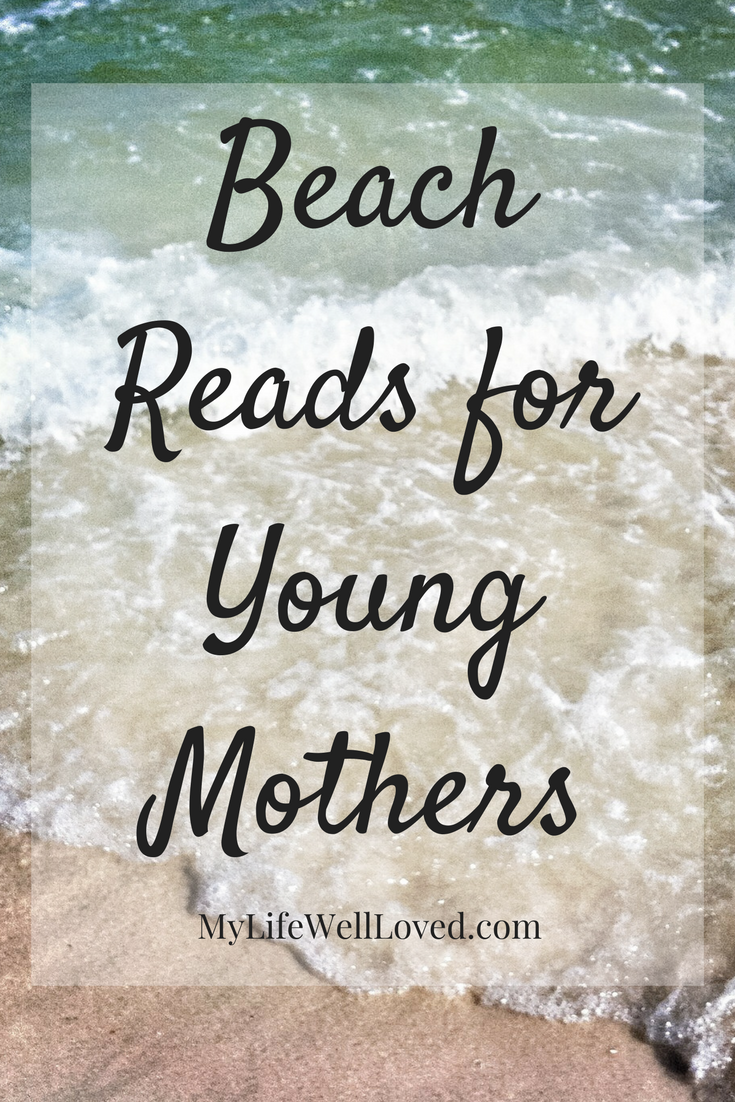 Do you love to read? I really do but I am finding less and less time as a young mom to be able to read. When we go on vacation, I relish the opportunity to grab a good book and dive in with my toes in the ocean or up on the balcony while baby naps. Reading and rest is such a vital part of our overall health and well-being.
I've asked Amber from Grace in that Place to share her best beach reads with us below…because she gets it! I've had several of the books she mentioned on my list and I'd also add that I am so badly wanting to read Present Over Perfect as well. (affiliate links included in this post)
It's March. The month for moms of school age kids to take the long awaited SPRING BREAK!
For me growing up on the Alabama Gulf Coast, Spring Break always meant heading to Orange Beach/Gulf Shores and spending the week lying in the sand and relaxing in the salty air.
For some, it's a trip to the lake. A busy week at Disney. Skiing. Going to visit grandparents. A week of relaxing at home and enjoying the reprieve from the demands of the everyday grind.
Whatever your break looks like—whether it's a long road trip, a series of flights, or just some time on your hands while your kids splash around in the pool, there's nothing quite like losing yourself in a good book.
Every year around this time, I see moms take to social media about a week before Spring Break, frantically asking for book recommendations. I thought I'd go ahead and get ahead of the curve and give you mine!
Without further ado…..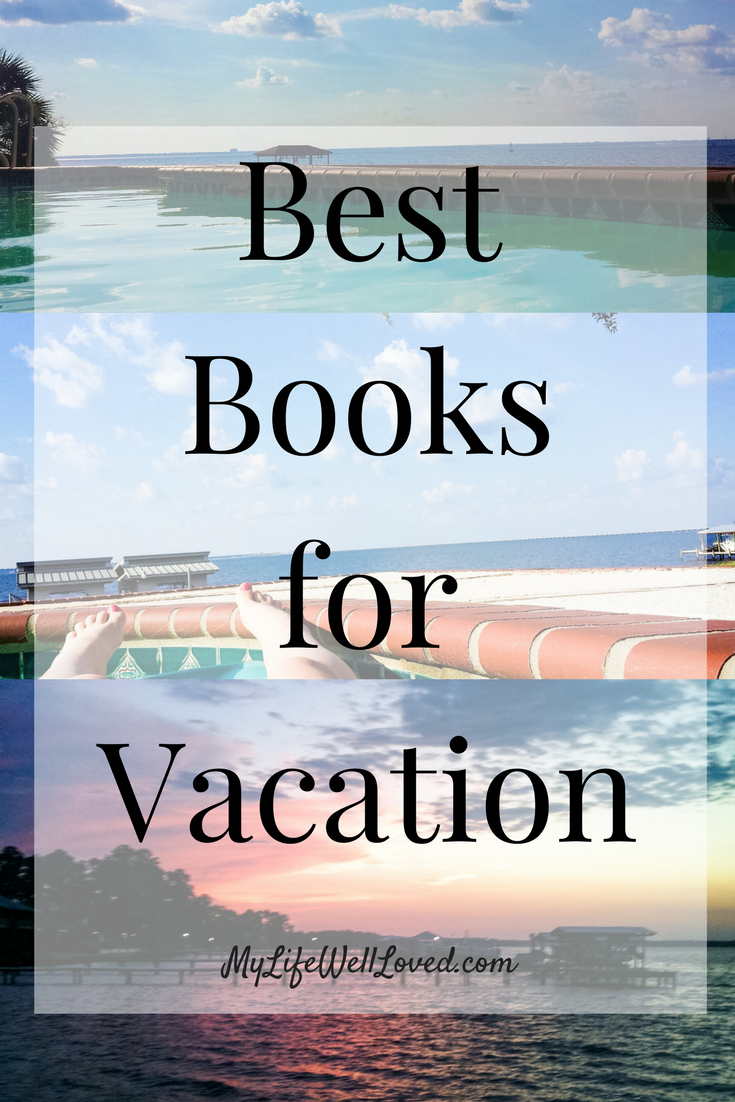 Best Beach Reads: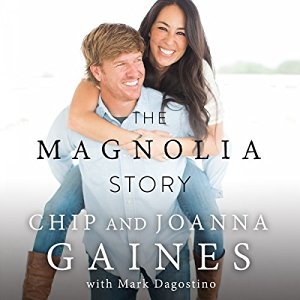 Who among us hasn't completely fallen in love with Chip and JoJo? As a mom of two under two, our family doesn't have time for much TV. But you can bet that Mommy makes time to watch her beloved Fixer Upper episodes. 😉
Because I love their personalities, their message, and their work so much, I was excited to learn more about the story behind my favorite reality TV family. This book was a page turner, and a complete a joy to read—I finished it in two days flat. It left me feeling inspired, uplifted, and ready to move to Waco to be on Fixer Upper!
(If you are eligible for a free Audible trial or already enjoy an account, note that JoJo herself reads the audio version. Her voice is so peaceful and sweet that hearing her read the sample had me wanting to read it again via Audible just to hear her tell the story herself! This would be a great book to listen to on a drive or flight. Even as a family!)
When my best friend was on bed rest with her pregnancy, my cousin gave her a book written by Sophie Hudson, a Birmingham based author who had gone to church with her for years. My friend passed it along to me, insisting that it was a must-read. I was thoroughly impressed with Sophie's sassy Southern personality, her gift with words/old fashioned storytelling, and her uncanny ability to relate to the reader. I couldn't believe she was just a regular person living in my same town! (#starstruck)
I began to read Sophie's blog, and I was over the moon when she released her second book, Home is Where My People Are. Although she does have a third book out now, making this one "old news", I think it's fun to start with this one for a Spring Break read.  
As a young mom raising my babies four hours away from what we call "home" and all of our immediate family, this book held many great reminders for me. Being from Alabama but going to college in Mississippi, and then returning to Alabama but not to my hometown, I related so much to Sophie's journey and many of her funny/insightful memories. I suspect that this book would have a little something valuable to say to many of our hearts, in that charming and delightful Southern way. Pull up a chair and a glass of sweet tea and cruise along the roads of Mississippi, Alabama, and Louisiana with Sophie. You won't regret it!
She also narrates the audible version of this book, and I think I'm going to HAVE to let her re-read it to me in her thick, nostalgic Mississippi accent. 😉
*Her first book, A Little Salty To Cut The Sweet is also an amazing addition to your vacation reading selections.*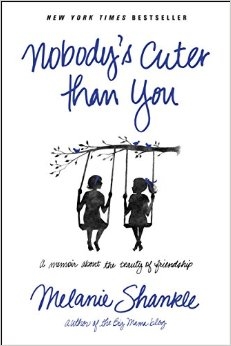 Melanie Shankle is a Christian writer who has written 3 amazing books based on her own life experiences. I discovered her through the podcast she co-hosts with Sophie Hudson (hilarious and so fun!), and her blog. Her bubbly personality and southern wit and charm had me immediately feeling like she was a long lost friend.
This is her third and most recent book, which focuses on female friendships and their importance in our lives. Melanie tells hilarious and moving stories of her sweetest friendships beginning in the early years and leading up until the present day. Melanie's sense of humor, her down to earth realness, and her effortless writing style made this book an extremely quick read–I was sad when it was over! I read the Kindle edition on my phone during marathon nursing sessions with my little one, and it had me looking forward to those late night feedings!
*Her other two books, Sparkly Green Earrings and The Antelope in the Living Room are both amazing options to add to your browsing list as well! Written in the same humorous memoir style, the former is about motherhood and the latter is about marriage. They all hit home in the best way! *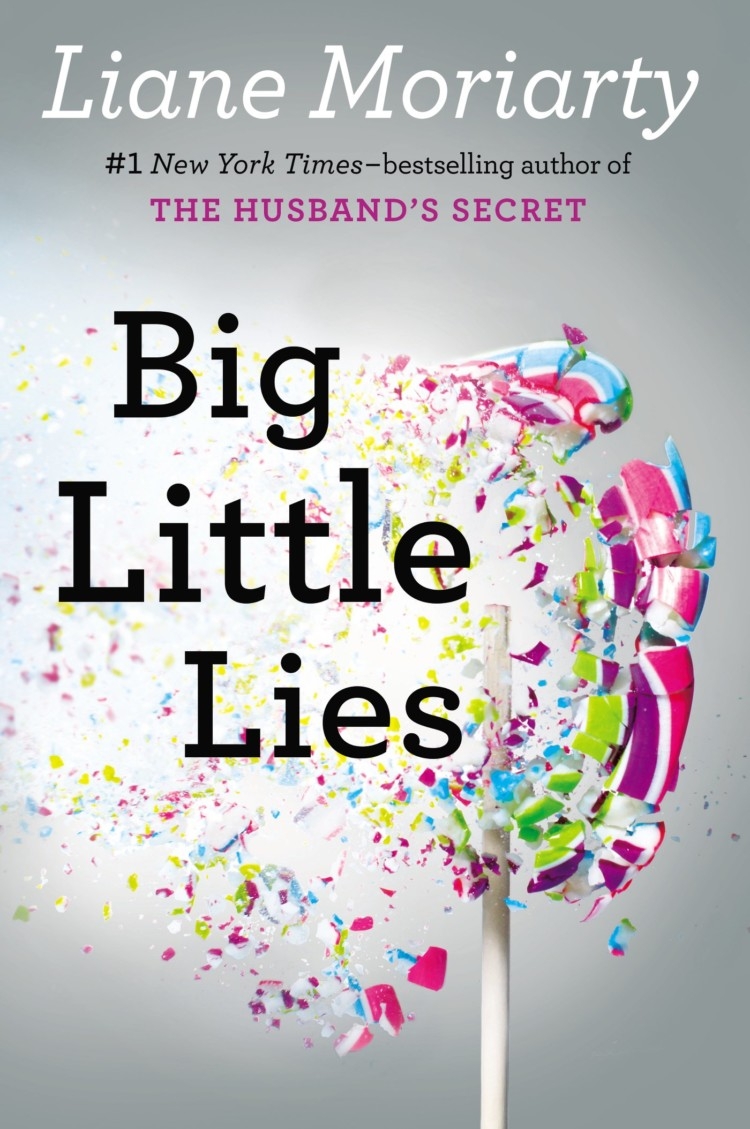 I discovered Liane Moriarty as I explored my favorite authors' Goodreads recommendations. (If you don't have this app yet—get it!) Her books were ALWAYS on hold at the local library, so it seemed like unless I took the plunge and bought my own copy, I'd never get to read one. I used my free trial on Audible to listen to Big Little Lies (my first of hers to read)–and I couldn't have picked a better one!
This comedic murder mystery (strange sounding, I know…but trust me) had me eager to listen at every spare moment. As I cooked dinner, as I folded laundry, as I drove to the park, I dove in. I loved listening to the suspenseful, serious, sad, and humorous storyline read in an Australian accent (how fun!) I related to many of the characters, and was surprised at how I even connected with the characters I initially didn't like.
Turns out, it was more than just a page-turning girly murder mystery. It explored some pretty deep topics and really gets you thinking about life, about people, and about everyone's experiences– public and private.
As I finished the book, I heard the exciting news that HBO has just premiered the TV series of Big Little Lies–starring Reese Witherspoon, Nicole Kidman, and Shailene Woodley. I can't wait to watch it and compare it to the book—I'm usually of the opinion that "the book is always better than the movie," but I'm open to my mind being changed. 😉
One warning: it DOES have a few sparing moments of harsh language, which sounded extra shocking since I was blasting it on full volume with my kids around. It's really not much, though, and not enough to ruin this book for me personally.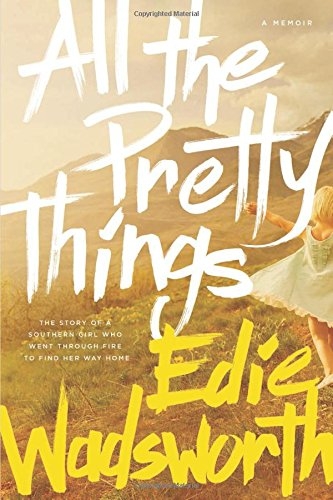 This spiritual memoir by Edie Wadsworth is an amazingly descriptive story of her life growing up in Appalachian Tennessee. When my pre-order finally came in, I was so excited that my husband kept having to remind me to put it down and pay attention to my toddlers 😉 From the moment I heard about the premise of this book and heard a bit of Edie's story via social media promotion, I was impatient to have it in my hands in hard copy.
As a Southern woman, there was so much about her writing that resonated with me. Her heart is so pure and vulnerable as she tells this tale of redemption, and it's a book I will never forget. I felt like I was literally there beside her as she relived her life in slow motion. She wrote that this was the "story she never wanted to tell," but I'm SO glad she told it. I ran the gamut of emotions as I eagerly turned page after page: laughing, smirking, crying, that nagging feeling of pain in your heart, and even joy. I was right there hurting with the little girl feeling hopeless and hungry in the trailer park, right there with the woman who was reaching her goals and finally graduating medical school, celebrating with the sweet soul who found Jesus and mourning with the family who lost everything. Her words weave a story that bores straight into your heart, whether you're ready or not.  No, it's not an easy story of sunshine and rainbows, and it does take you to some pretty hard places–but it's so worth it. I absolutely love that the chapters are all named after old country songs… that really hit home and struck a chord of nostalgia in my own heart.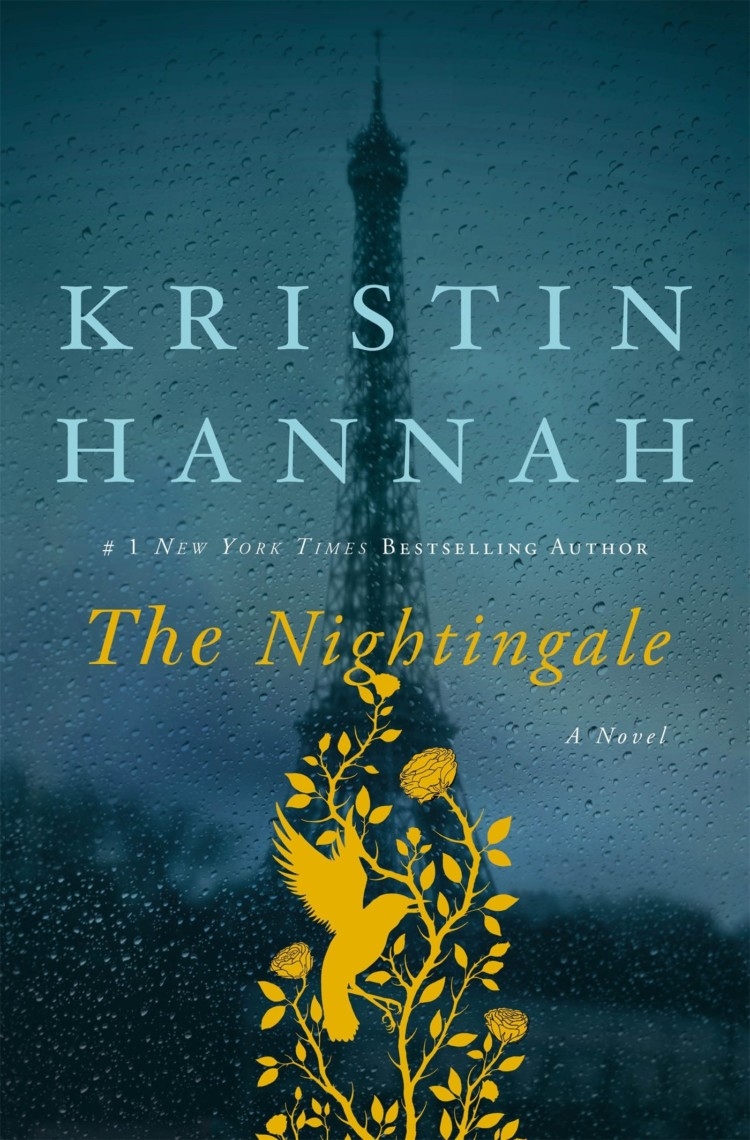 Once again, I first learned about this novel via Goodreads. Five star reviews were flying all over the place, catching my eye. I recently asked a girl friend if she could recommend any good fiction, as I've been on a memoir/biography kick and want to mix it up a little. I am so thankful for my friends' impeccable taste in literature 😉
I must admit that I am not quite finished with this book because #babies and #toddlers. The struggle is real. 😉 I brought it on my out of town road trip, and I'm still in the midst of it now. I have read enough to know that I would highly recommend this as a traveling read. While I can't include an in depth conclusive review for this one yet, I would suggest it if you even remotely think you like historical fiction. One of the most alluring aspects of this book is the fact that it views WWII through the unique lens of two strong, resilient women. I can't wait to finish it on my way back to Birmingham tomorrow! I'll keep you posted on my final thoughts and ultimate review @graceinthatplace. But as for now, I'm thinking it definitely needs to find its way into your Amazon cart for Spring Break.
What are your best beach reads? I'd love to hear in the comments below. Happy Reading! I hope that y'all have safe travels and a restful Spring Break!
Heather Brown helps busy mamas of young littles who are caught in the hustle to find encouragement in their journey to true health, from the inside out, starting with the heart. Read her journey of learning to live a life well-loved
HERE!