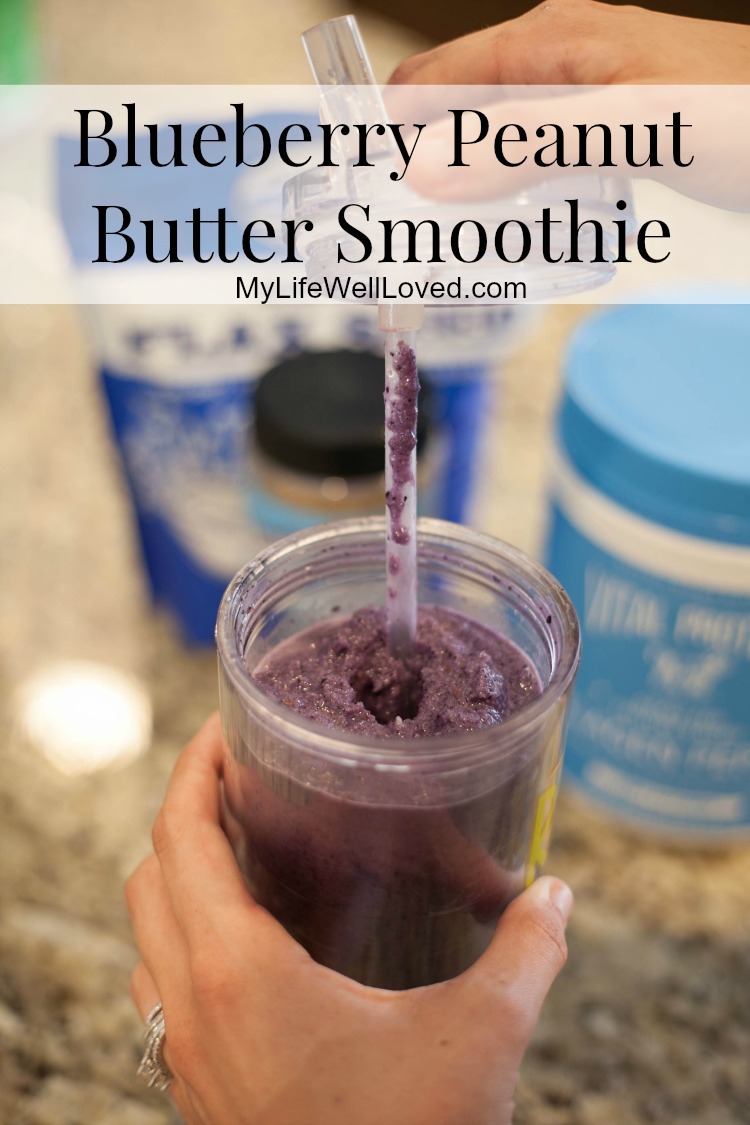 Looking for something fun and blue to celebrate July 4th this weekend? I've got a healthy and cool treat to serve up for your family this weekend. This smoothie is a staple for me on days when I work from home. I make it at least a couple of times each week and really enjoy it as a mid-day part of my lunch or as a cooling snack in the afternoon. This Blueberry Peanut Butter Smoothie hits the spot for something sweet without a lot of added sugar or calories.
One of my favorite ways to get the "sweetness" in a smoothie or in my fake out ice cream is to use a frozen banana. Whenever you notice bananas starting to get a little too ripe, avoid throwing them away by peeling them, cutting in half and placing in a freezer bag in your freezer to make a treat for yourself later. This is one of my favorite smoothie hacks.
I started doing this Blueberry Peanut Butter Smoothie recipe when I got my first supply of Vital Proteins products (in the mail that they sent me) that I showed you guys on Snapchat. If you aren't following me, head on over to find @mylifewellloved. What I love about these products is that they are so pure that they even meet Whole 30 guidelines. That's a huge deal! The base of my smoothie is the Collagen Peptides unflavored protein powder.
Collagen Peptides Benefits:
Promotes youthful skin, healthier hair, and stronger nails
Helps keep bones healthy and strong
Supports joint health
Contributes to a balanced diet and helps maintain weight
Supports healthy inflammation response due to overexercise
Natural glycine improves sleep quality.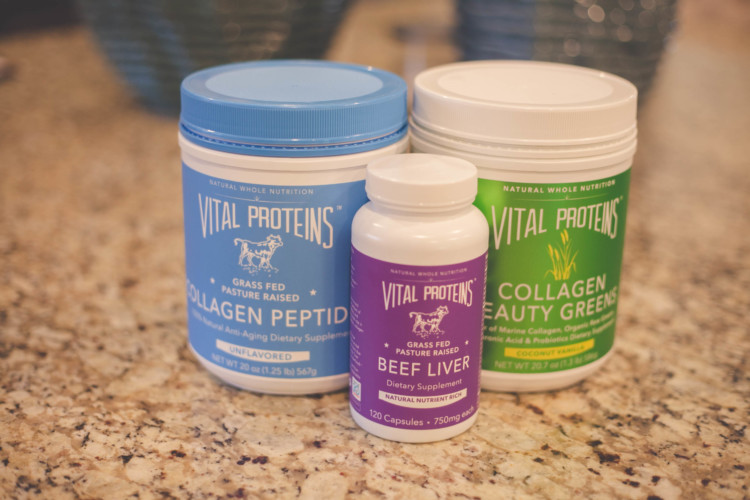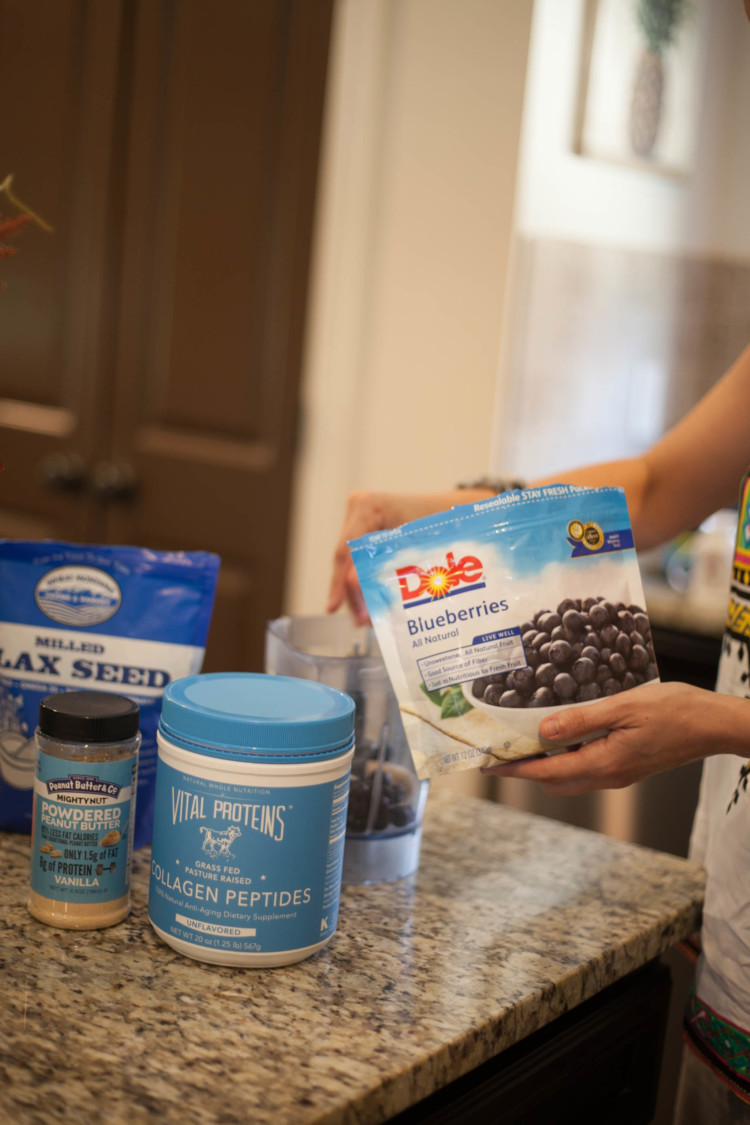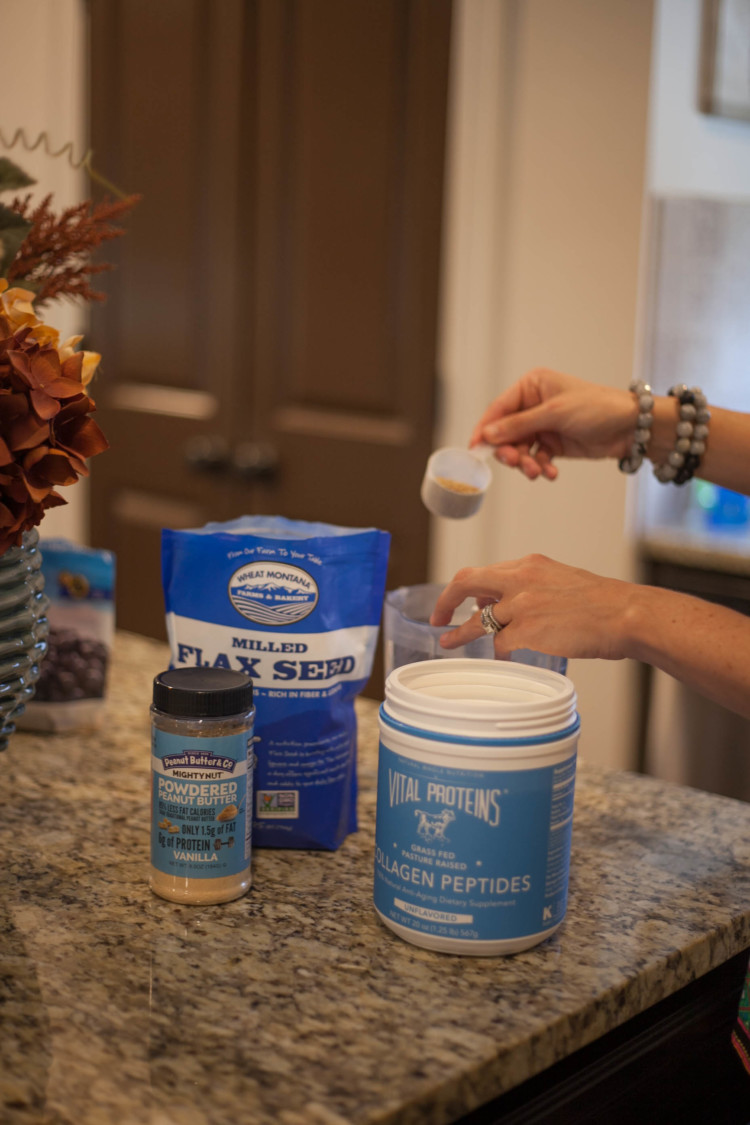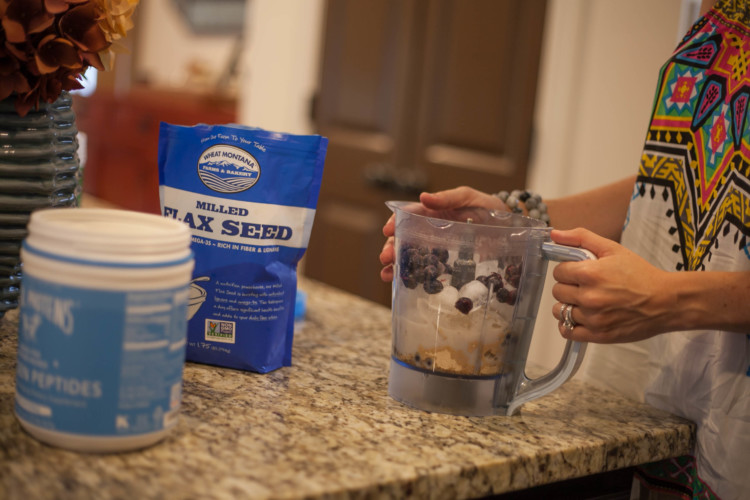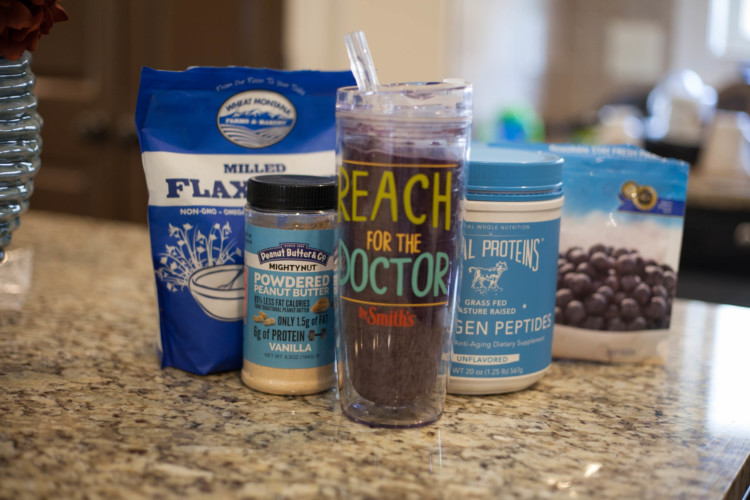 Now, are you ready to whip up an amazing BLUE treat for the fourth? Great, let's do it! Grab your mixer (I use a Ninja), a few key ingredients including this powdered peanut butter, and your Vital Proteins powder and let's go! If you really want to up the health factor, you can throw in a few greens as well. I sometimes throw in some soon to be expiring wilted mixed greens or kale.
This recipe is meant to mold to your flavor profile so use it or feel free to try your own concoction. I just throw a few things in the blender and taste or look to adjust the consistency as needed. That's the great things about smoothies…you don't really need a recipe. Just use whatever you have on hand, blend it up and you are good to go. Sometimes I throw in a little vanilla extract or do regular all natural peanut butter instead or even agave nectar or honey when I want a bit more sweetness.

Blueberry Peanut Butter Smoothie
Ingredients
Half of a frozen banana
A Few Hand-fulls of Ice
2 Tablespoons of Powdered Peanut Butter
2 Scoops Vital Proteins Powder
2 Tablespoons Flax Seed
A Few Splashes of Unsweetened Vanilla Almond Milk
½ Cup Frozen Blueberries
Instructions
Place all ingredients in a blender and mix well.
Pour into cups and serve.
What's your favorite smoothie?
*Thanks to Casey Marie Photography for these photos. Post contains affiliate links.
Heather Brown helps busy mamas of young littles who are caught in the hustle to find encouragement in their journey to true health, from the inside out, starting with the heart. Read her journey of learning to live a life well-loved
HERE!