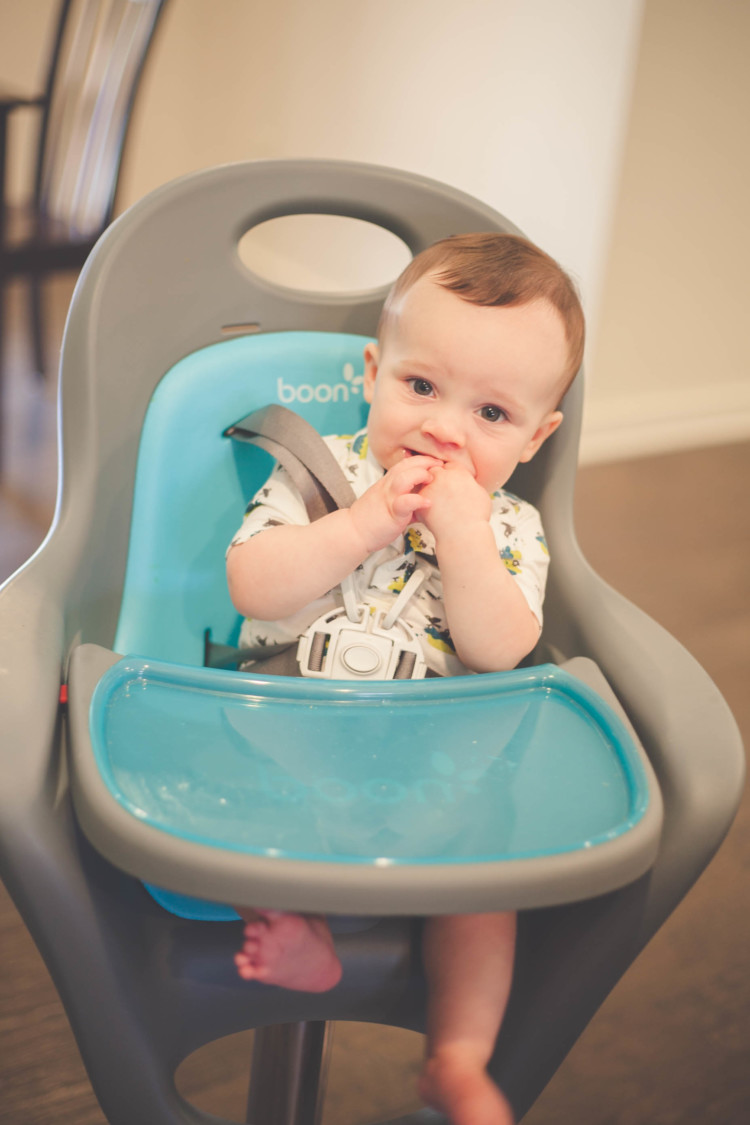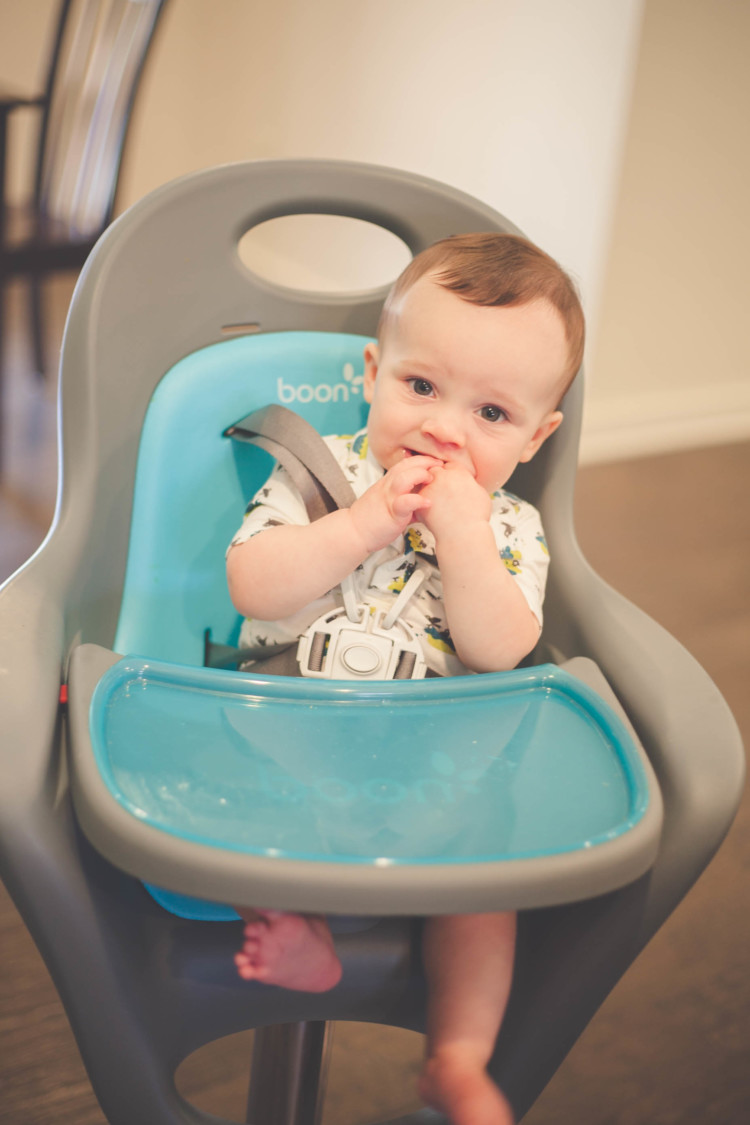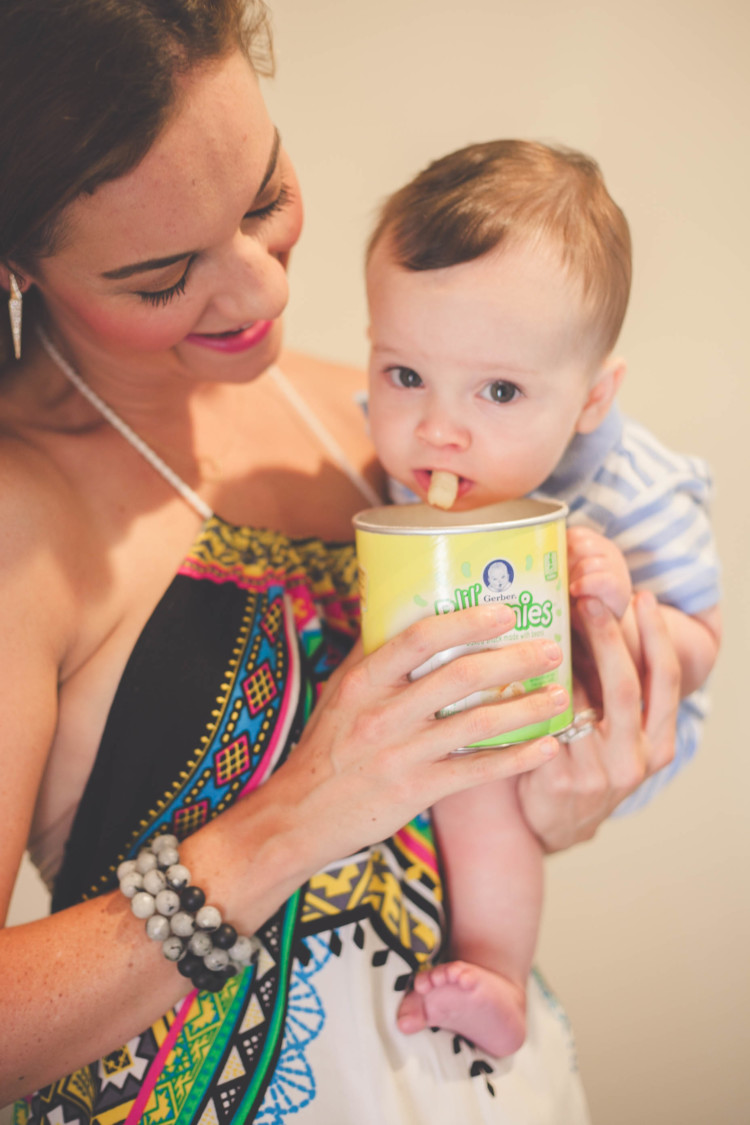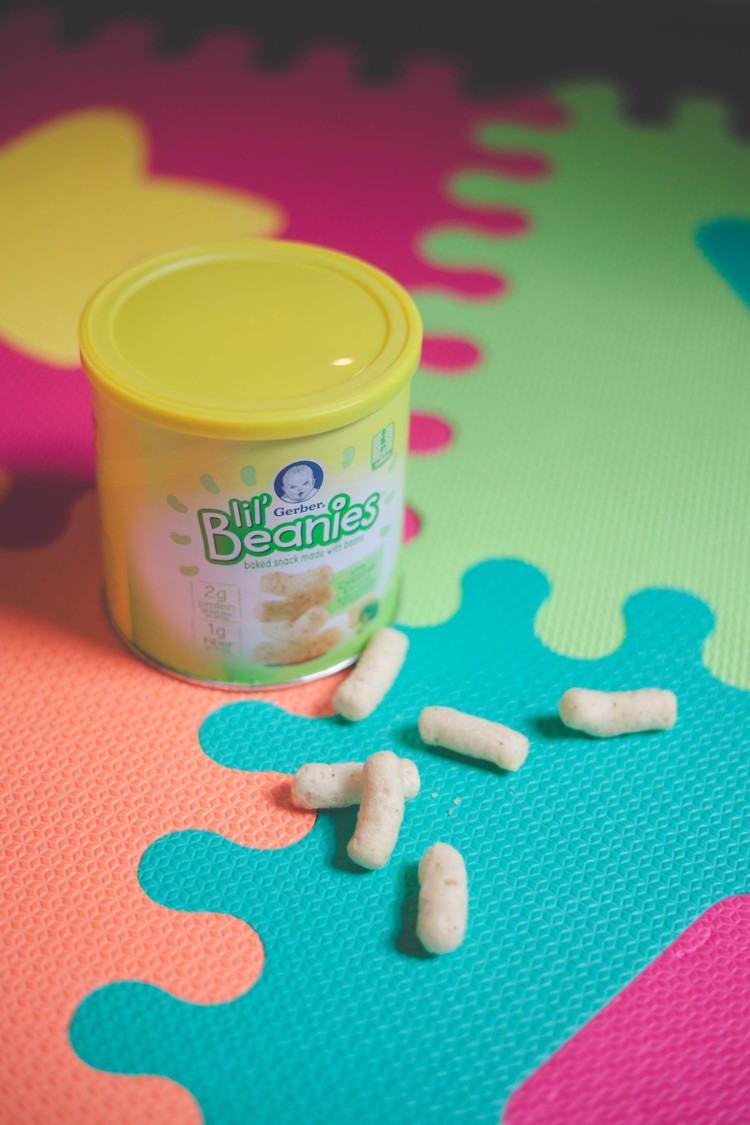 Y'all don't mind these pictures of my little man shoveling these Lil' Beanies in his mouth above…I mean look at that face. It looks like, "Oops, I've been caught."
I mentioned that we were trying Baby Led Weaning with Leyton a while back and since a lot of other moms had questions about it, I thought I'd give an update on Leyton's eating habits at 9 months. He still has no teeth, so that makes it hard for him to be able to chew and get smaller bites of some things.
Once we introduced foods, Leyton would projectile vomit sometimes and let me tell you, it was not a pretty sight. I asked my doctor about it and he said that some baby's have a stronger and further forward gag reflex than others and that may be the case for Leyton.
We've done a mixture of baby food and real food in an effort to reduce the gag reflex situation but probably not as much as I originally thought we would do of the BLW. But, that's how life goes right? You make plans and then adjust as needed for your individual child. 🙂
For an example of a typical day of feeding for Leyton…yesterday he had breast milk for breakfast and then a bit of oatmeal (which is not his favorite), Organic Apples and Kale for lunch followed by breast milk, Gerber Lil' Beanies in Broccoli and Cheddar  for a snack and then ate off my plate at Jim 'N Nick's for dinner including mac and cheese, salad, cheese biscuits, and baked beans, then finished the evening with breast milk before bed. We are lucky in the fact that he will try pretty much anything at this point. Let's hope that it continues.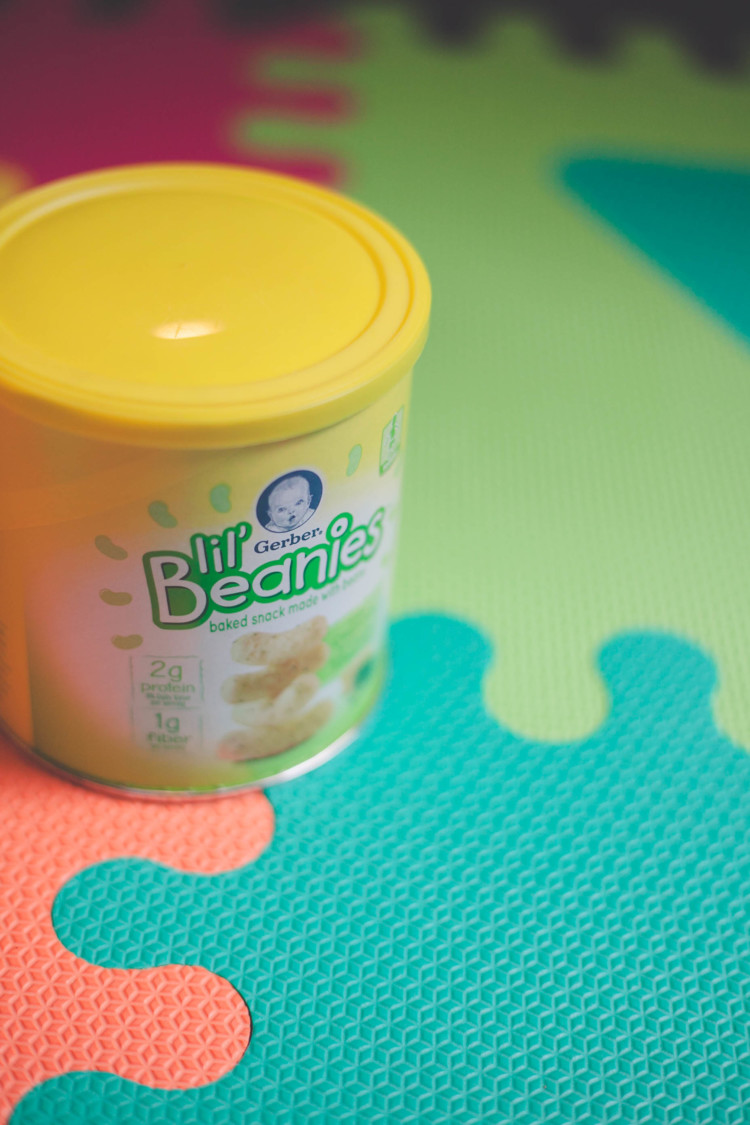 We recently discovered Gerber Lil' Beanies while shopping at Target. They come in Original and White Cheddar and Broccoli. I'd love to have you check out these snacks via clicking the links and letting me know what you think. They have no artificial flavors, colors or preservatives and are non-GMO. I was excited to see these snacks are made out of beans and also have a few grains of protein in them as well.
What's great about these snacks?
1. Leyton likes them.
2. They dissolve quickly so not as much of a gag reflex happens.
3. They don't melt in the blazing hot summer so they make for a great pool snack! I know us mommas are always looking for a healthier option that will stand up to the test of a pool run, so this is a great new option to have for your baby or toddler.
Please visit Gerber's Lil' Beanies site HERE and let me know which flavor your baby would want to try first? What pool snacks and foods does your baby love?
Thanks to Casey Marie Photography for these photos.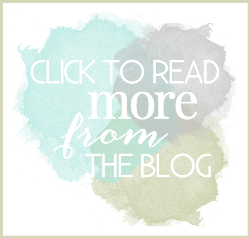 Free Pantry Staples List
Get the FREE Clean Eating Pantry Staples Printable List plus healthy living lifestyle tips from MyLifeWellLoved.com!