This 30A vacation travel guide was originally published in March 2018 and updated in June 2020.
As promised in my best podcasts for toddlers when you travel post, my 30A beach recap post is here! Leyton and I took our first beach trip of the summer last week to The Pointe on 30A! Keep on scrolling down for all my recommendations for your next 30A vacation with kids!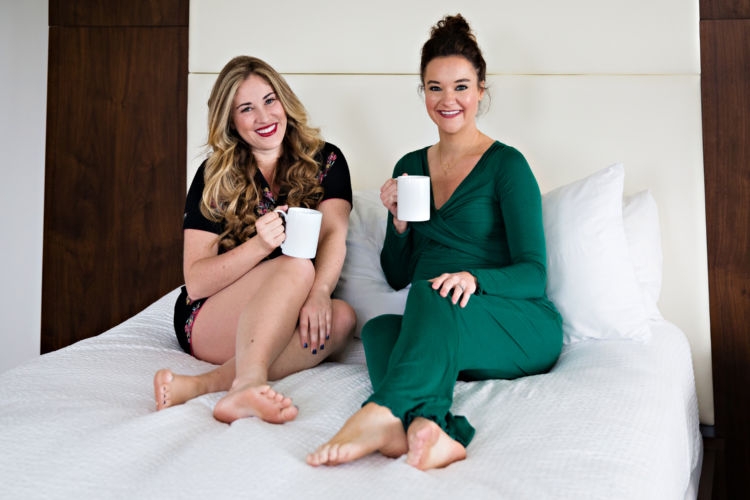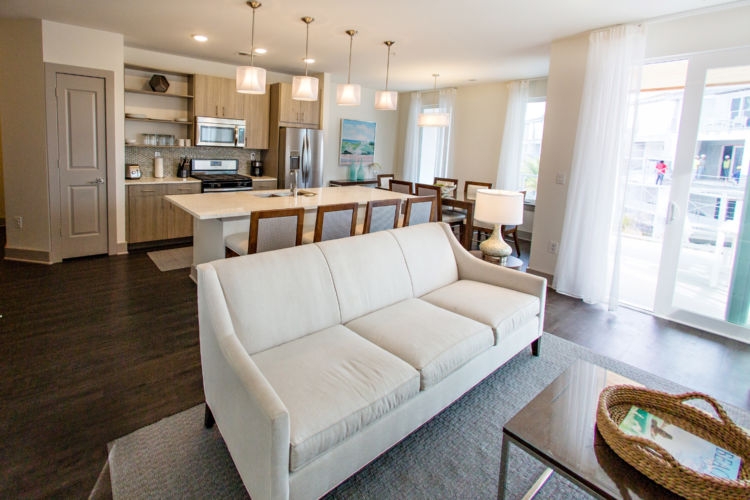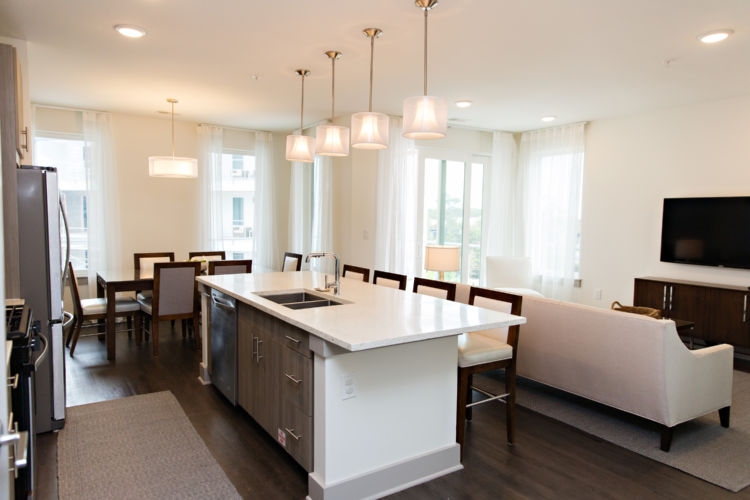 SHOP The 30A Beach Trip Post HERE: Soft Pajamas 
I'm not going to lie to you, my back pain put a bit of a damper on it, but we made the best of it. One thing my mom told me she regrets as a mom is not spending as much one on one time with my sister and I growing up. Of course, we told her we would have never thought about that, but it does inspire me to really soak up this time with Leyton before baby #2 gets here.
Since we only live a few hours from the beach, we love to get down as often as we can. Not to mention, my in-laws live in Tampa so we love beach life! Now if Leyton will just quit calling the sand, "dirty." Ha!
Several of you asked me about where we stayed and the answer is The Pointe on 30A. This was my first time staying there and I had only been to 30A once before. I was super sad Eric couldn't come because it was so last minute but I've already told him we have to go back this summer!
On the flip side of that, I was so looking forward to going down to meet up with my friend Laura from Walking in Memphis in High Heels to hang with her and her little girl, Leighton that is about a year older than Leyton. They did a really great job of entertaining each other which was such fun to see!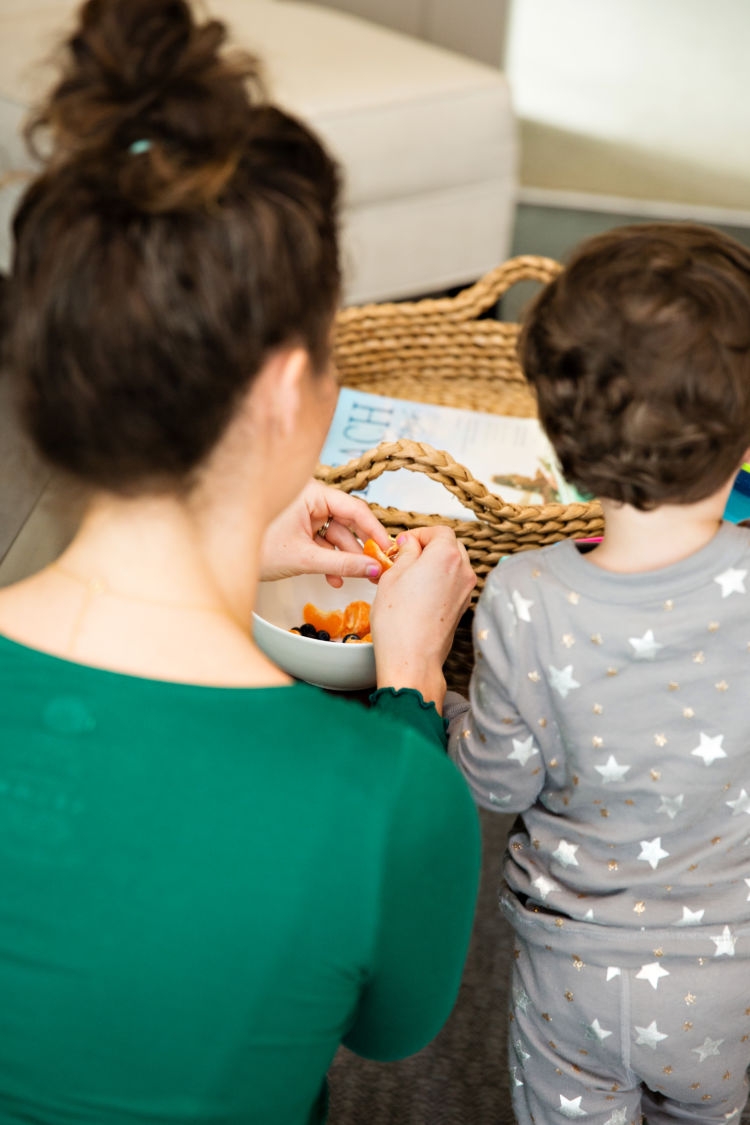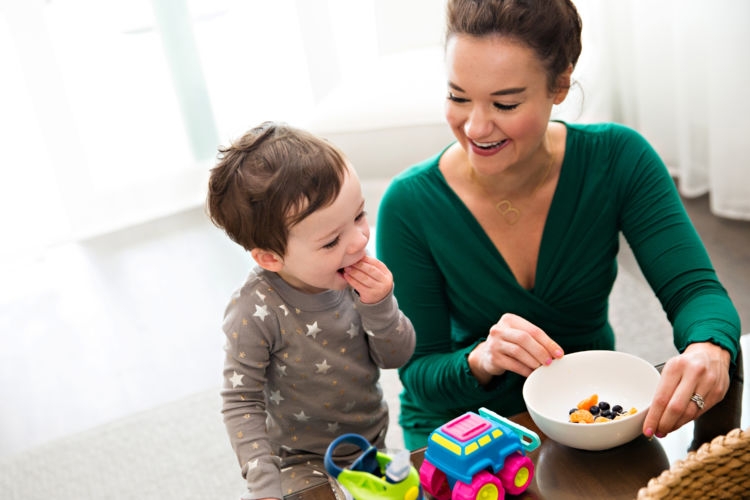 Soft Pajamas // Leyton's Star Pajamas // Necklace
If you're not familiar with the 30A area, it is a highway lined with sidewalks that you'll see tons of bikes on that runs from east to west and includes Inlet Beach, Rosemary Beach, Alys Beach, Seacrest, WaterSound, Seagrove Beach, Seaside, WaterColor, Grayton Beach, Blue Mountain Beach, Gulf Place, Dune Allen, Sandestin, Miramar Beach, Santa Rosa Beach, Point Washington, Freeport, and WaterSound.
You'll notice that bikes are the preferred method of transportation here (free rental included in your stay at The Pointe!) and the beauty is undeniable. In fact, on our rainy day while there Leyton and I went and got breakfast at the Donut Hole and then just drove up and down 30A taking in the sights.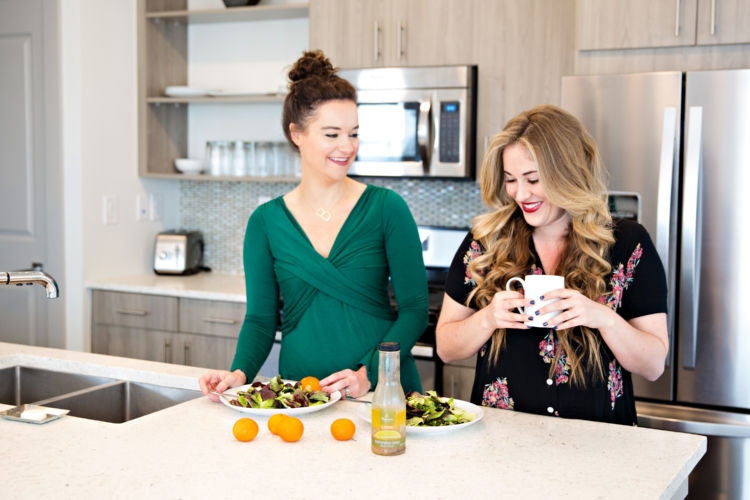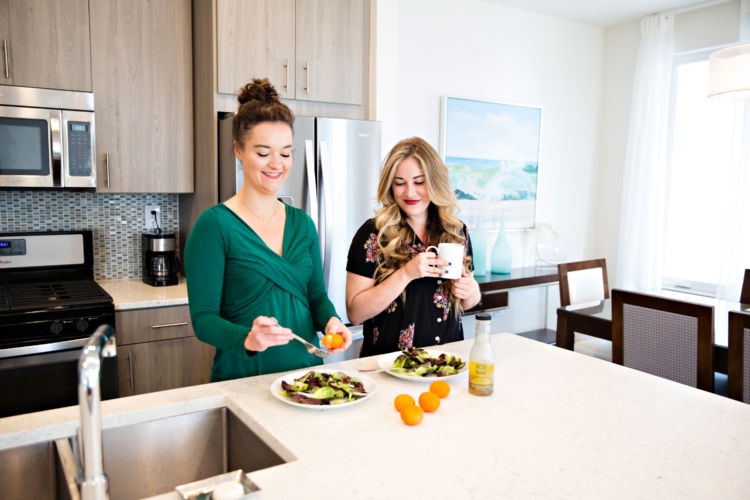 I asked you guys for recommendations on where to eat and WOW, did you deliver! I didn't have time to try out everything you recommended but the places we did get to eat were AMAZING!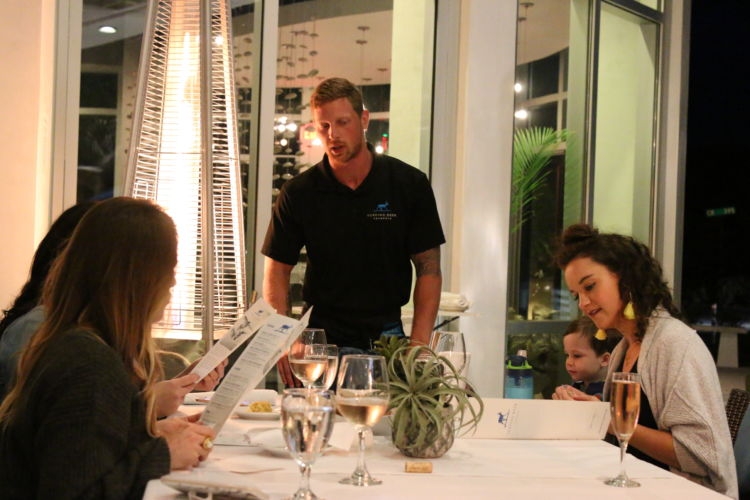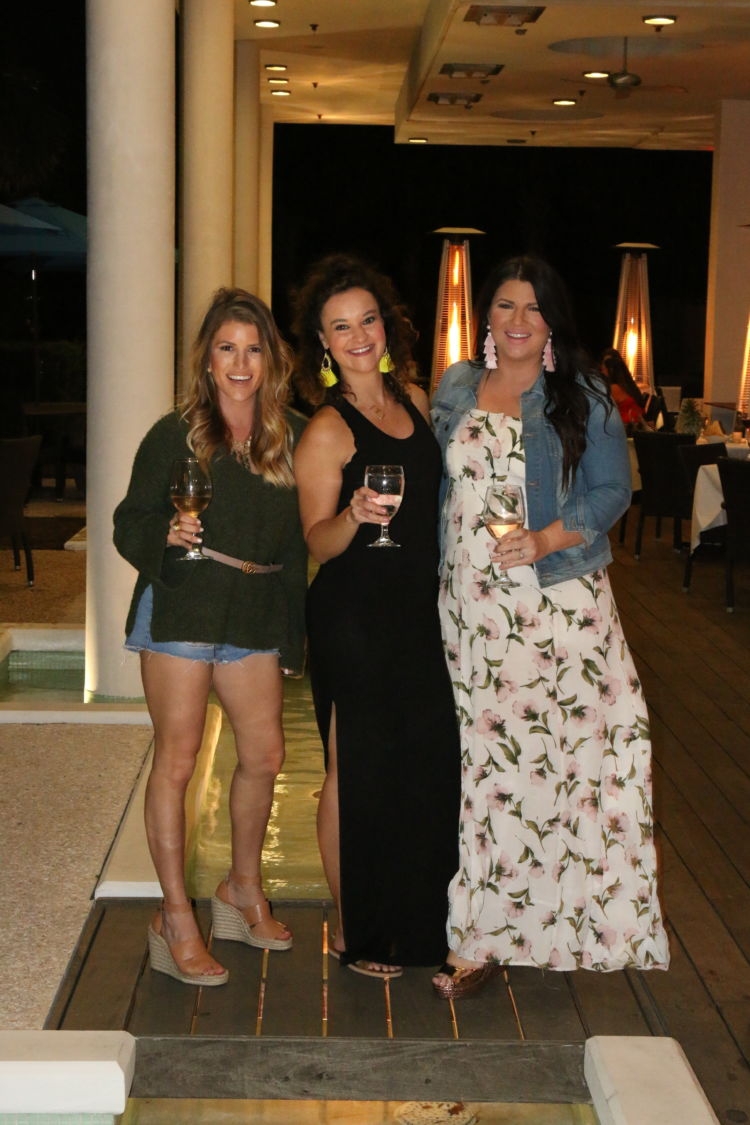 Where to Eat on 30A:
Restaurant Paradis – The nicest meal I had on 30A. I went on a romantic dinner for two with my toddler here. 😉 We sat outside so we wouldn't disturb the rest of the guests and he loved it. We watched people walking by and Leyton loved talking with me about that. The food was DELIGHTFUL. If you are a crab lover, the crab is a MUST. It was divine. I also got the grilled marinated cobia with a salad and the flavor was perfect. Just what I wanted out of a good piece of fish. The martinis here are not to be missed.
Surfing Deer – My friend Molly recommended we go here and she did not lead me astray! I loved the presentation of the clothesline bacon app especially. The restaurant is beautiful. I met up with a few blogging friends and we sat outside by their water feature and Leyton loved that and thought it was meant purely for his entertainment. He must have said water 1,000 times that night!
The Perfect Pig – I cannot even tell you how kid-friendly The Perfect Pig is. Not only was the staff courteous, professional and kind, but they went way above and beyond to make sure our kids were catered to and that we were made to feel right at home. They serve gourmet food with a southern twist. Next time I go back, I want to go for breakfast because everyone says theirs is the BEST. Our dinner was so good and so filling and I'm pretty sure Leyton ate his weight in grapes. HA! Don't miss the grits!
These restaurants also come highly recommending: Shades Bar & Grill, Cuvee 30A, La Cocina, Big Bad Breakfast, Amici 30A Italian Kitchen, Firefly, Saltwater Grill
Sugar Shak in Rosemary for desserts- we LOOOVVVVVE it. – Laura S.
Cowgirl Kitchen & La Crema
Definitely Caliza Restaurant in Alys Beach -Lindsey L.
George's, Cafe 30A, Great Southern Cafe!!!! Seriously everything is so good down there. – Sarah D.
Great Southern – TOO MANY of you to quote raved about this restaurant
Bud & Alley's for pizza and Big Bad Breakfast for everything else! – Tanya R.
Stinky Fish Camp is one of our faves! -Jennifer D.
Basmatis Asian Cuisine. Best sushi! – Kate M.
Grayton Seafood Co. -Courtney
Meltdown on 30A if you want something casual! – Kataryna
Louis Louis!
Going to agree with all the votes for great southern! Also sunrise coffee (so much better than sbux and I crave it all year until we get back!). You've already hit up a few of our other faves! -Meaghan S.
The Perfect Pig, so good! Get the quiche. – Sarah W.
We love 30A! We stay in Alys. Fonville press is amazing! And we love George's too. -Sheri
Go to Cafe 30A!!!! Make a reservation for between 5-6 for special pricing! -Dana M.
Red Bar is a great dinner spot in Grayton – the fish with grit cake is amazing! Old Florida Fish House has the best sushi. Cowgirl Kitchen in Rosemary is good for any meal.
Summer Kitchen, La Crema, Great Southern Cafe, Cowgirl Kitchen (lunch and one of my fav drinks "flirtatious cowgirl") and Old Florida Fish House (best sushi)!! We lived down there for 3 years when we first got married, our home away from home! -Steph V.
Waffles with strawberries and whipped cream at Modica Market! And also Stinky's Fish Camp down the road (I dream about the key lime pie!).
@blackbearbreadco for a lavender latte @roux30a for the best Sunday brunch @pescado30a for rooftop dinner – Ashley N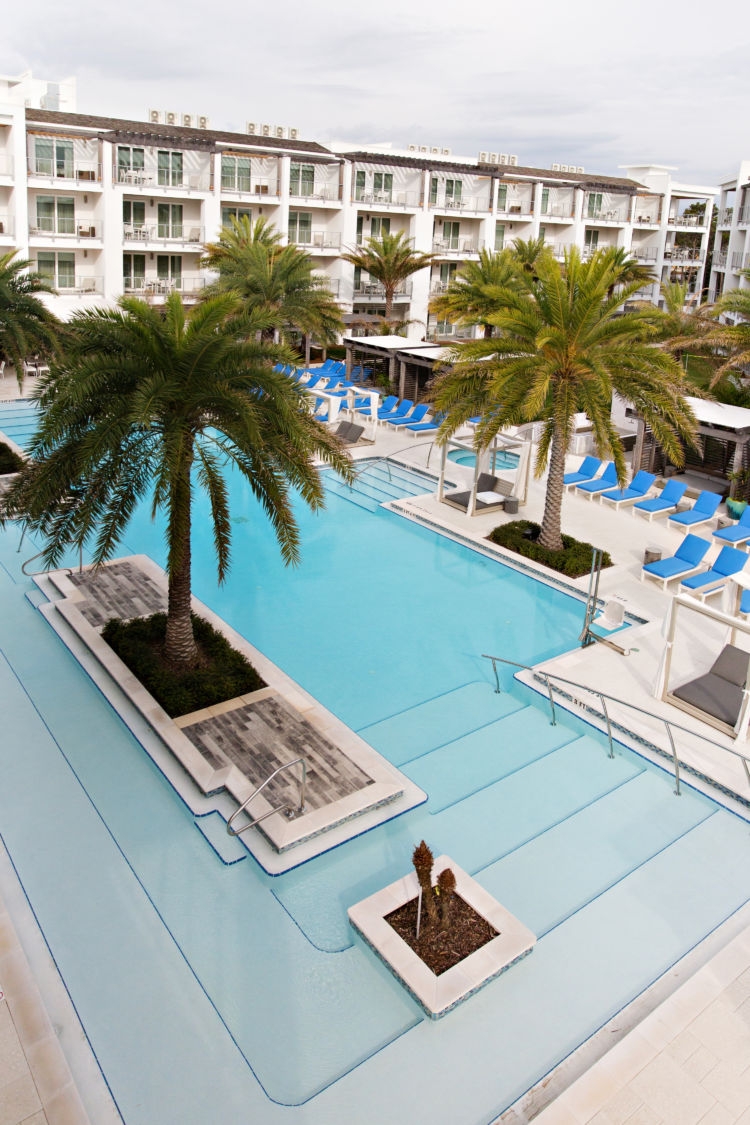 A lot of you asked me questions about The Pointe so I wanted to share a bit more about it with you as well. The Pointe on 30A was one of the nicest places I've ever stayed on the beach. The rooms are huge, it has an open floor plan, 2 balconies and a full kitchen which we used a lot!
We enjoyed eating lunches in and the kitchen has everything you need from a wine opener to stove, microwave and there's even a full dining room table. We had more than enough space for our girls' trip with the kiddos and that's saying something!
The Pointe is about a 5-minute walk from the beach and has a very modern, clean design. I loved the white walls, the separate shower and bathtub and of course the beautiful resort-like pool. You can also check out the views of the beach and 30A from the rooftop lounge…so cool!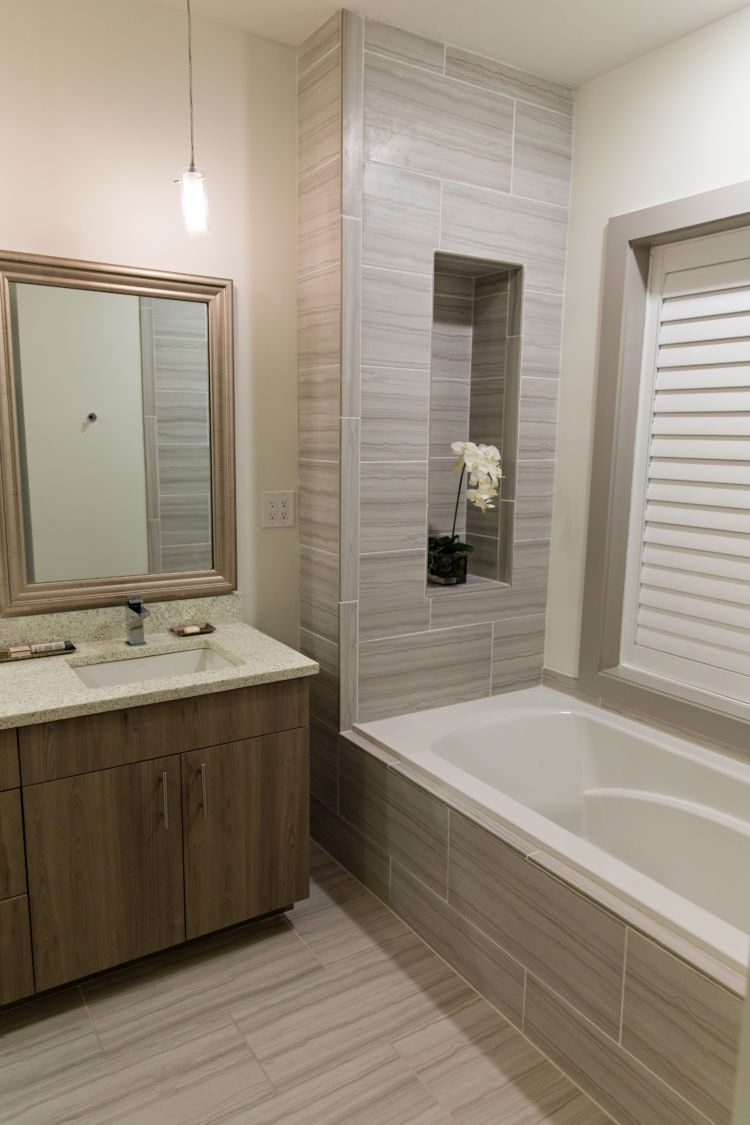 Where to Stay for your 30A Vacation with Kids:
What to Do During your 30A Vacation:
Walk or Bike 30A
Beach or Pool, duh!
Alys Beach Playground
Gulf World Marine Park (Eric and I actually went here not long after we got married!)
Everybody's go-to on a rainy day – Shopping!
What do you love to do while on 30A? I'd love to hear in the comments below!
Check Out More Travel Guides HERE:
PIN this 30A Vacation Travel Guide For Later!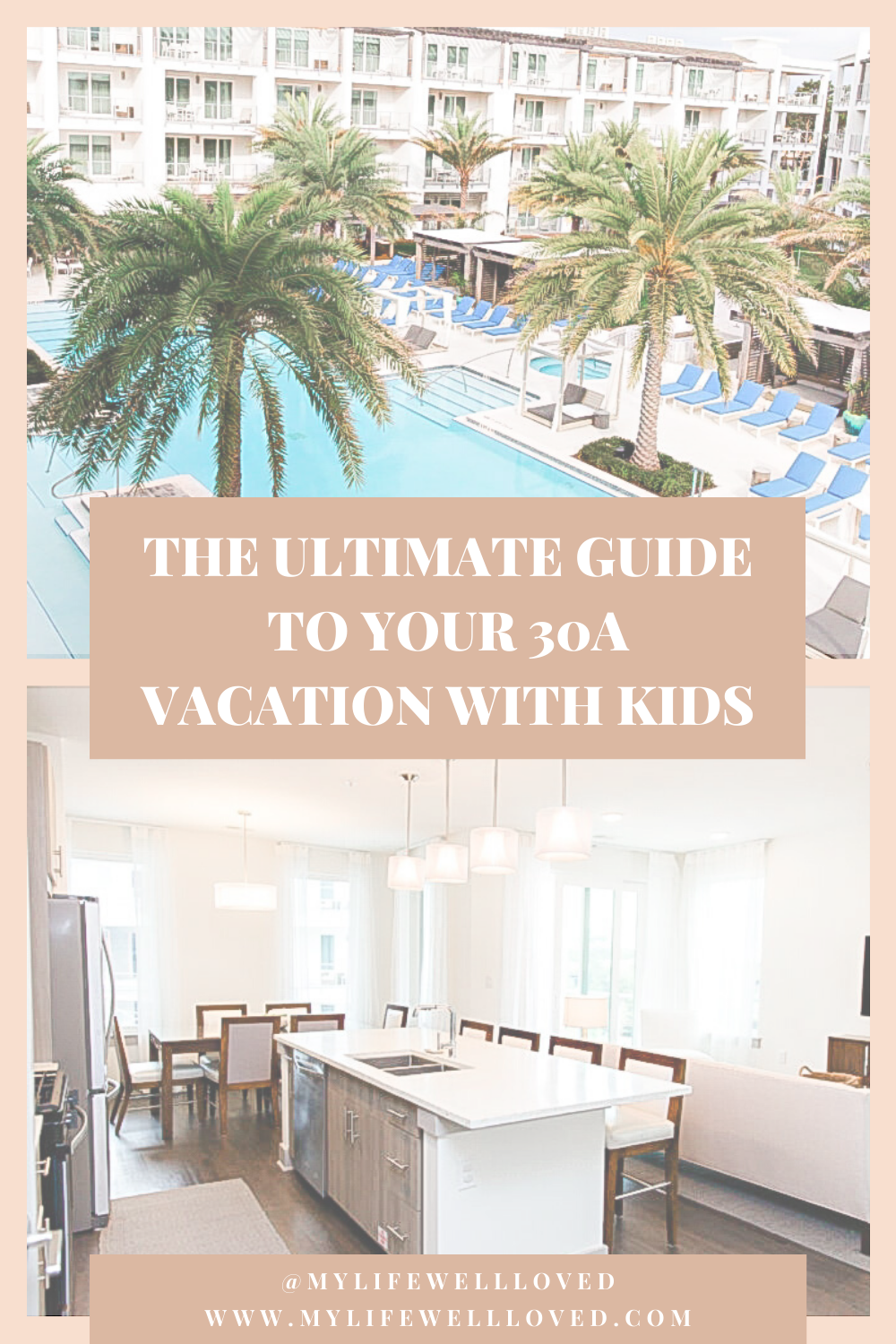 Heather Brown helps busy mamas of young littles who are caught in the hustle to find encouragement in their journey to true health, from the inside out, starting with the heart. Read her journey of learning to live a life well-loved
HERE!