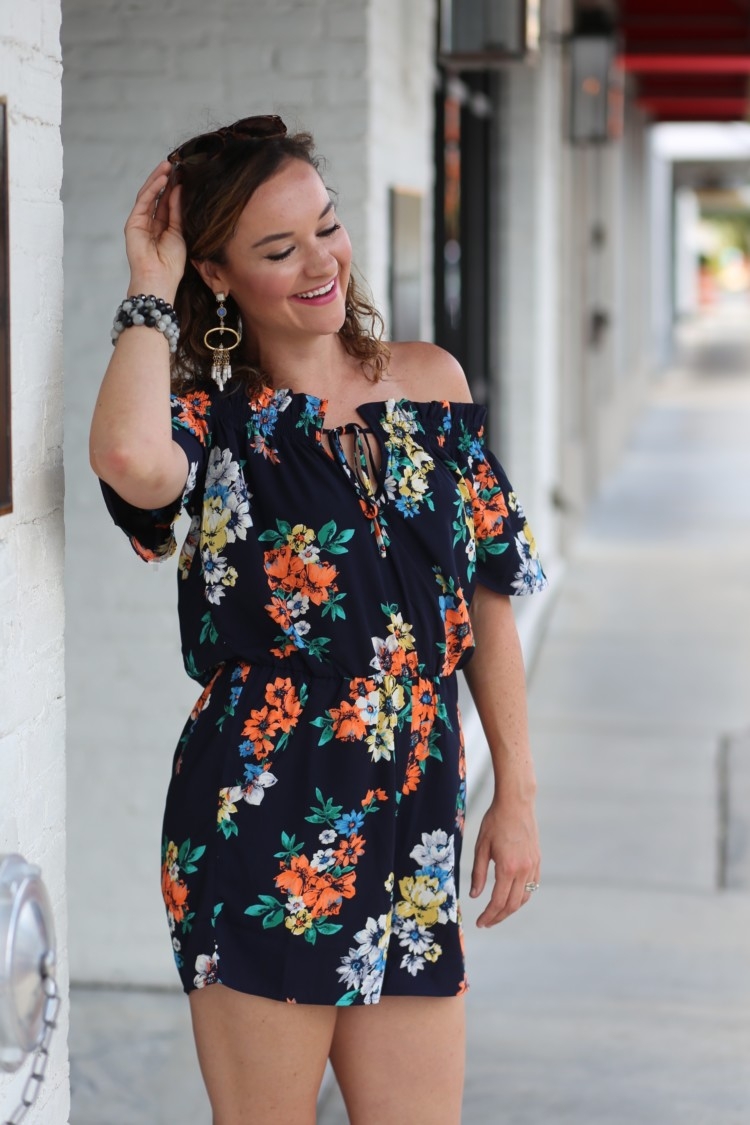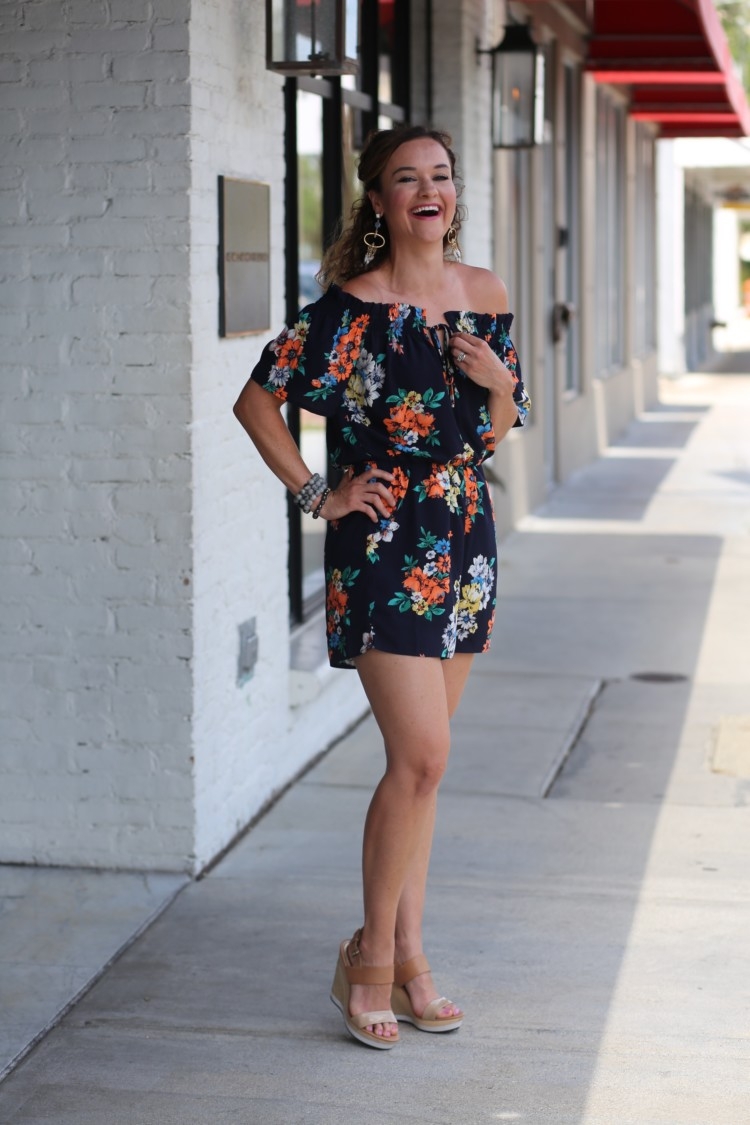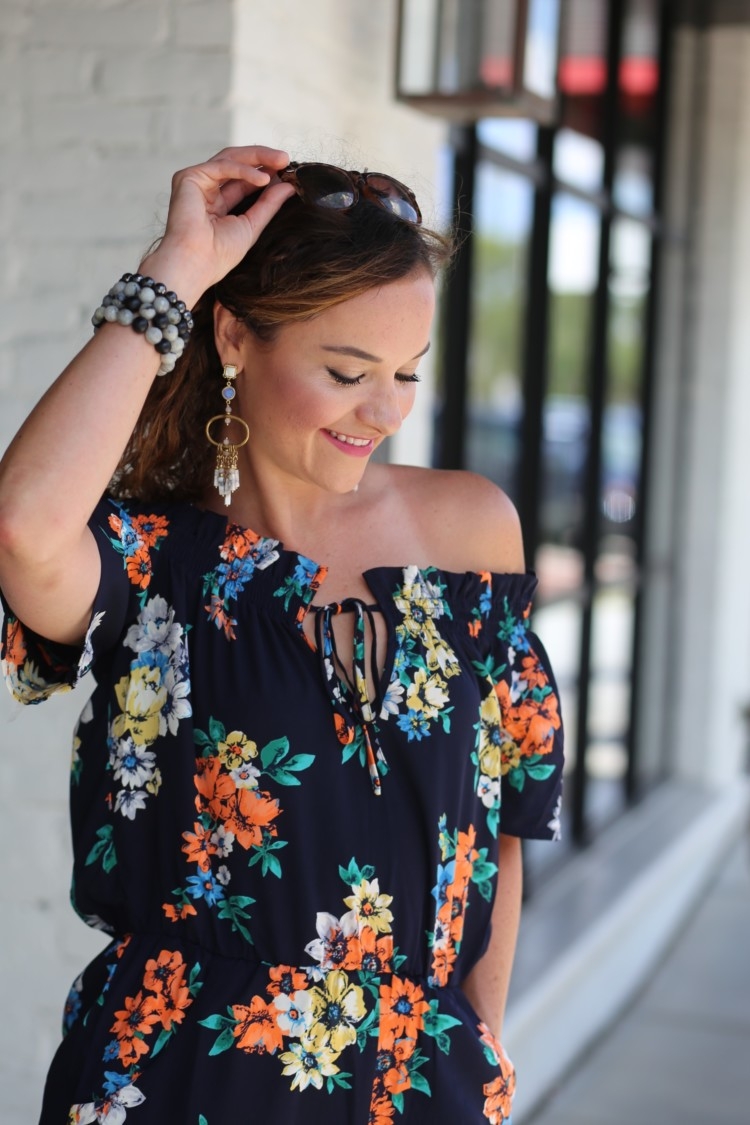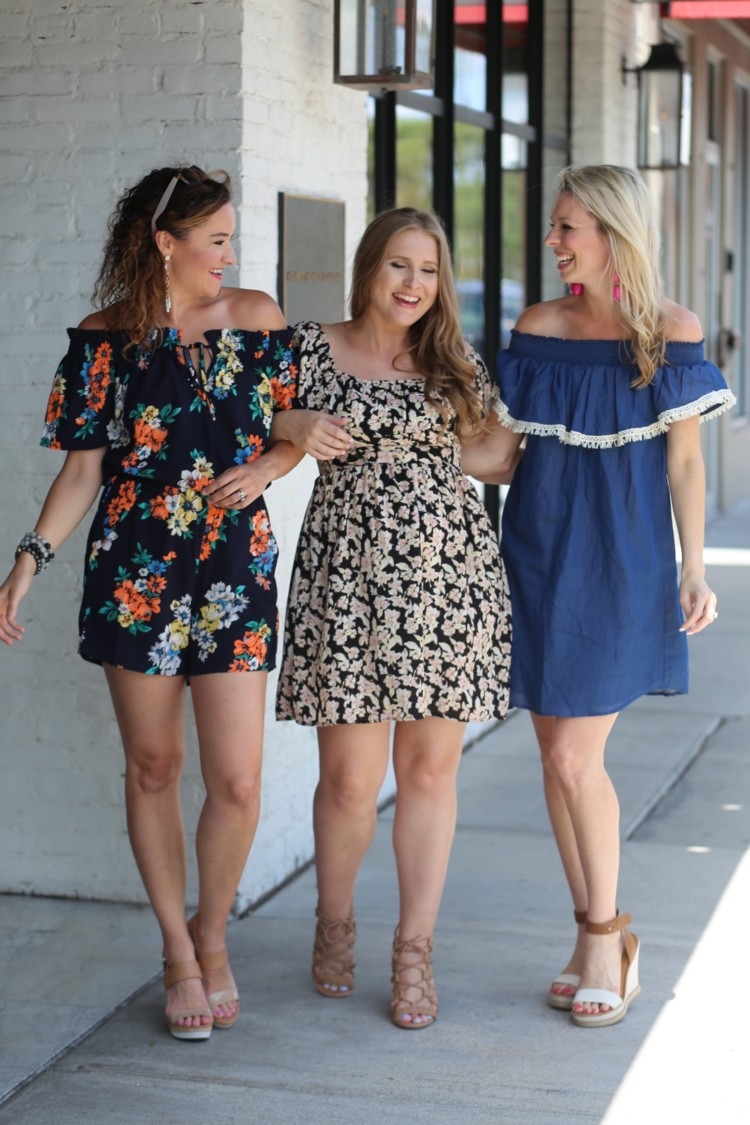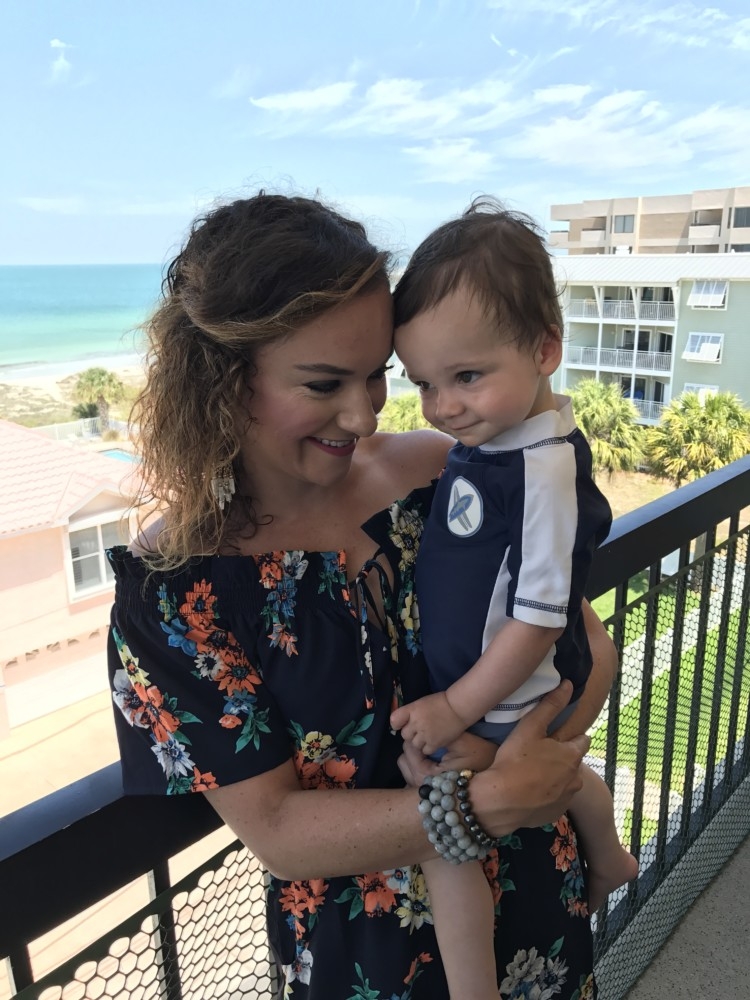 Romper (c/o) –Blush & Stone // Shoes // Earrings (c/o)
If you are traveling to Tampa Florida soon, take note! My husband Eric is a triplet (crazy, right?!), and his sister and parents moved down to Tampa about 3 years ago so we get down to Tampa usually once or twice a year. Leyton took his 3rd plane trip down to Tampa with us and handled it like a CHAMP! To see our tips on traveling with a baby without the hassle (usually at least!) make sure to read this whole post I wrote on it.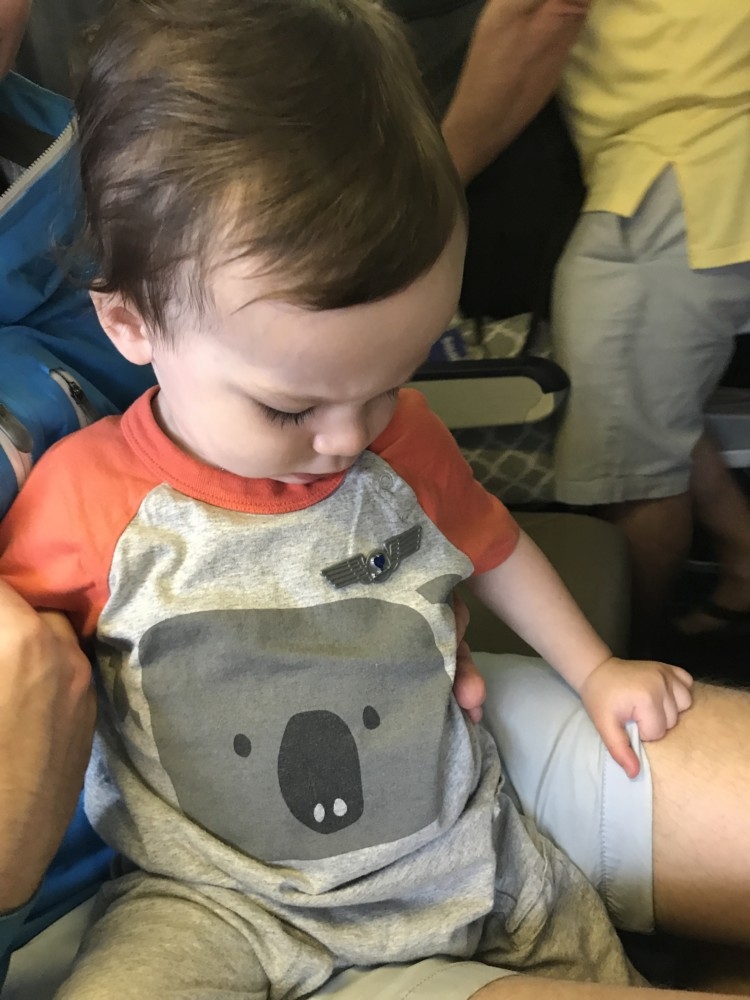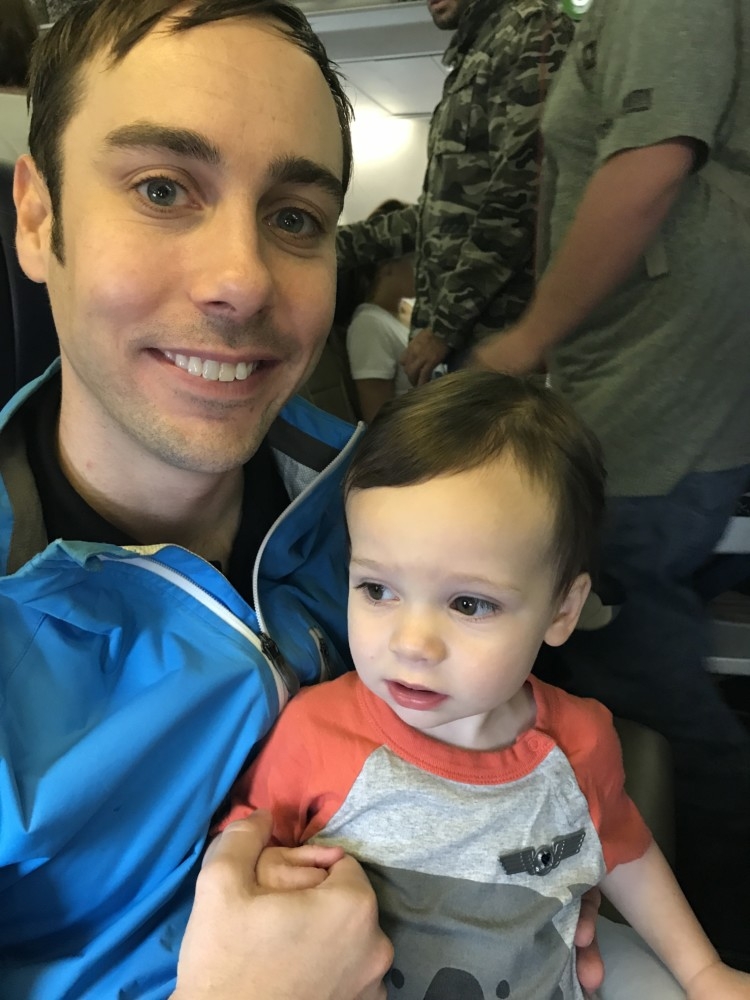 I started writing this Tampa travel guide to tell you about everything we do in Tampa and Indian Rocks Beach but it just got TOO long so I've decided to break it down into two posts: One for Tampa and one for Beach Life around the Indian Rocks Beach Area!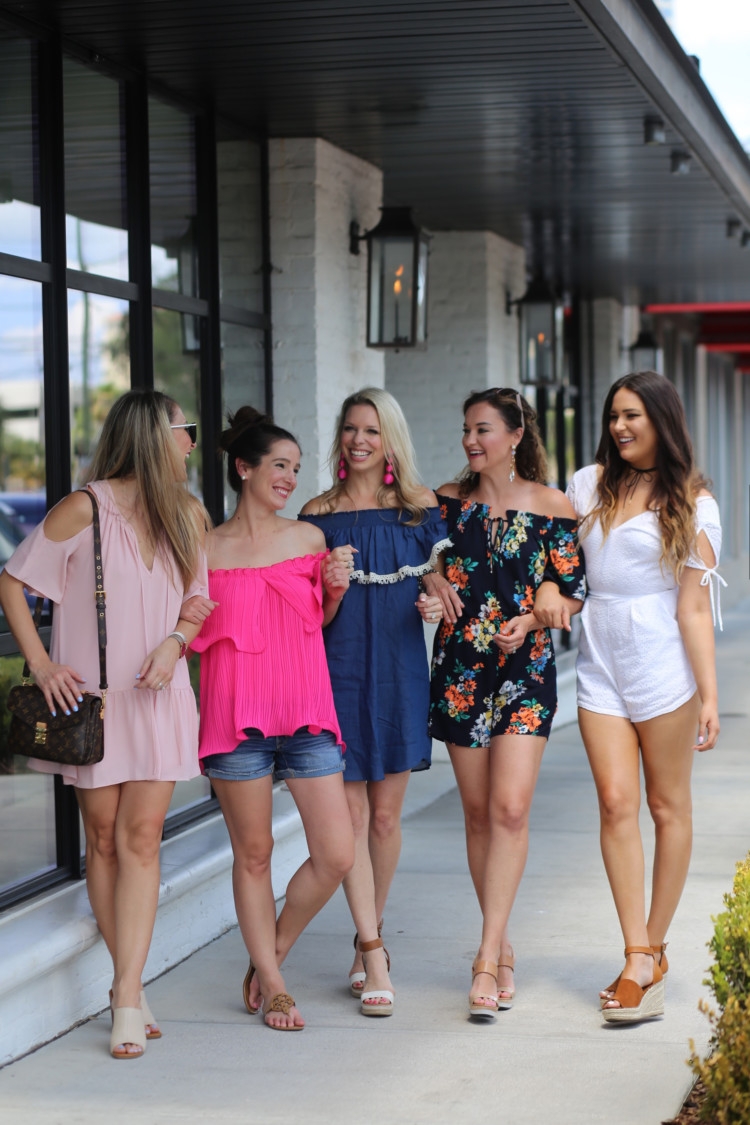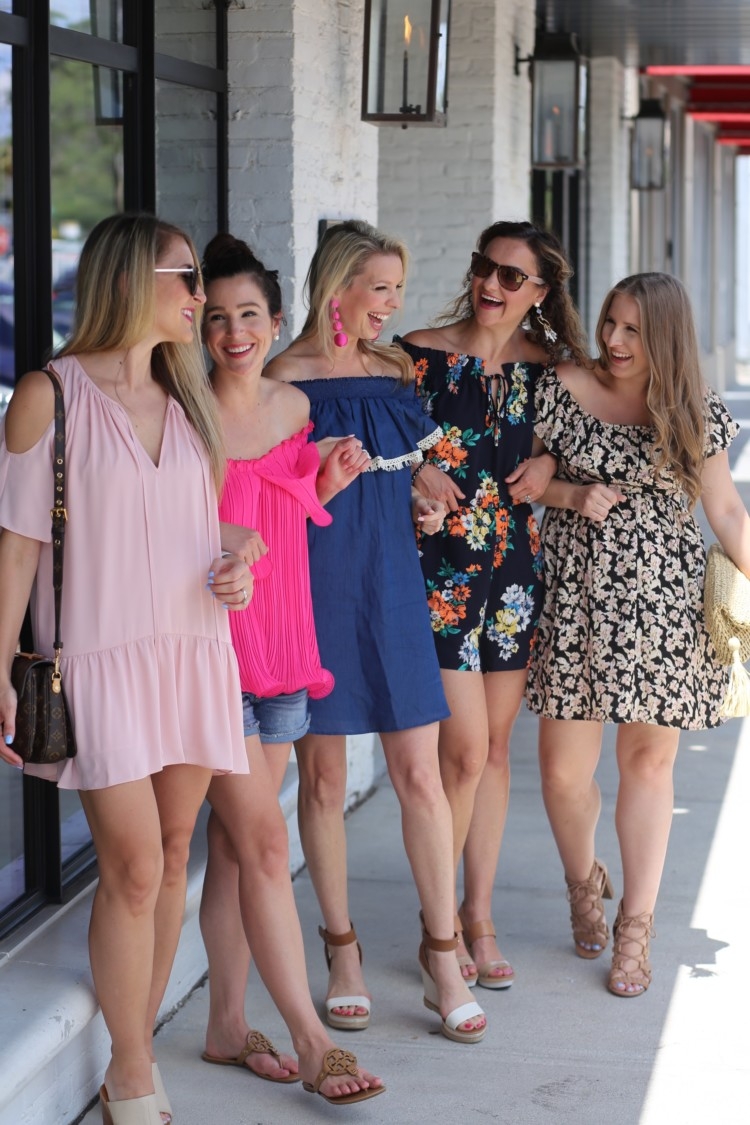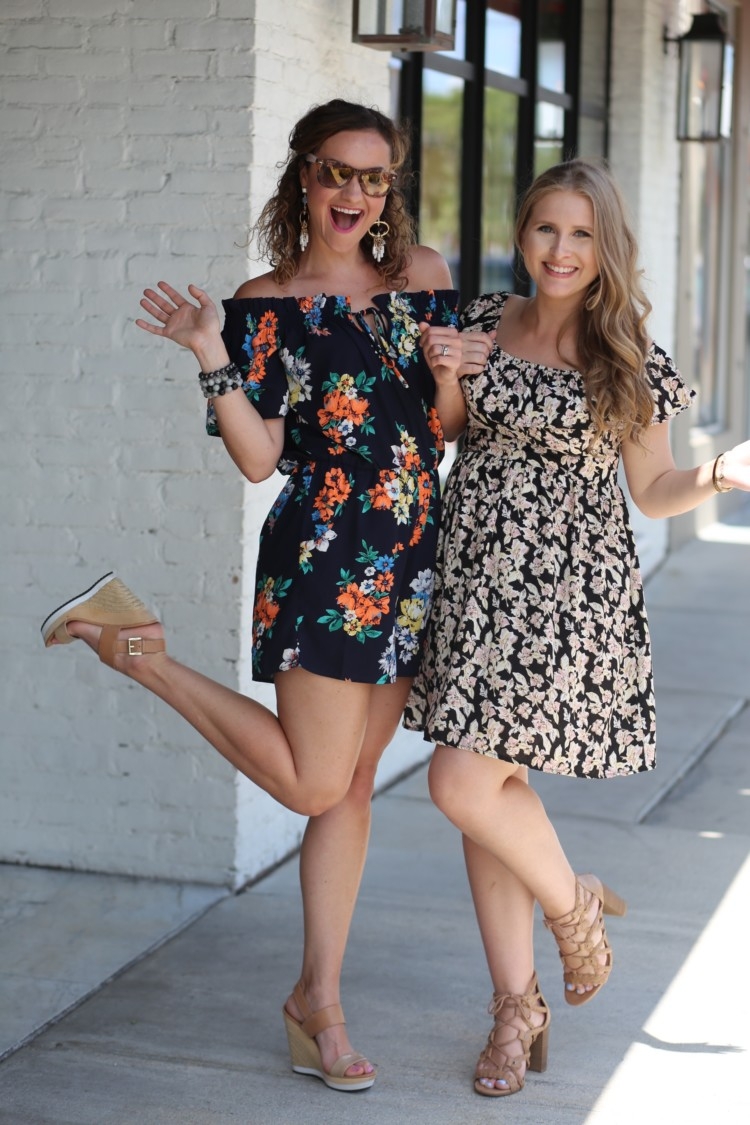 Eric was generous enough to give me a girls' day one day while we were there where I got to meet up with some new blogging friends! Several of these girls I had met online already and it was so nice to connect with them in person. We had a blast and made a fun little photoshoot day out of it even though we were all sweating to death, ha! Make sure you check out Ashley from Ashley Brooke Nicholas, Amanda from Meet at The Barre, Sarah from So Sarah Hunt, Stephanie from Diary of A Debutante, & Michelle from Mash Elle.
We love getting away to Tampa because it's a fun big city with a lot to offer that Birmingham doesn't have plus it's close to the beach, duh! I've had some friends mention going to Tampa but not really being sure what to do and check out so here's your comprehensive list of things to check off your Tampa bucket list.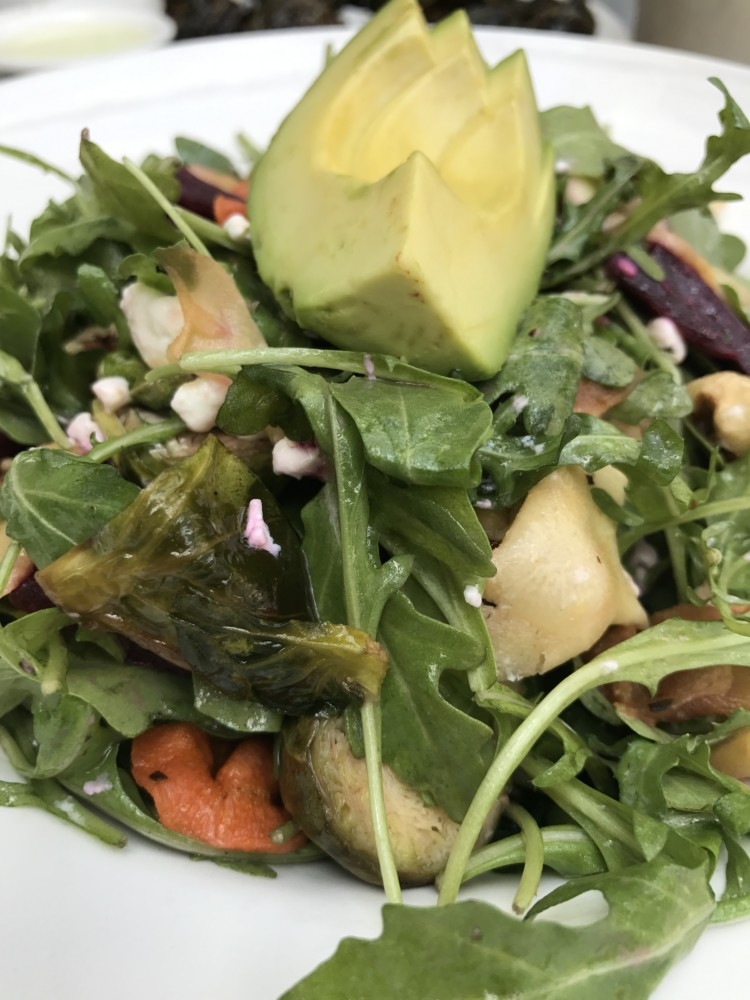 Tampa Travel Guide: Favorite Restaurants
Oxford Exchange: All of the photos above were taken at The Oxford Exchange and every time we go to Tampa, I find a way to sneak in a meal here. I've come for breakfast in the cafe and lunch in the conservatory area. If you love brussels sprouts, theirs are not to be missed!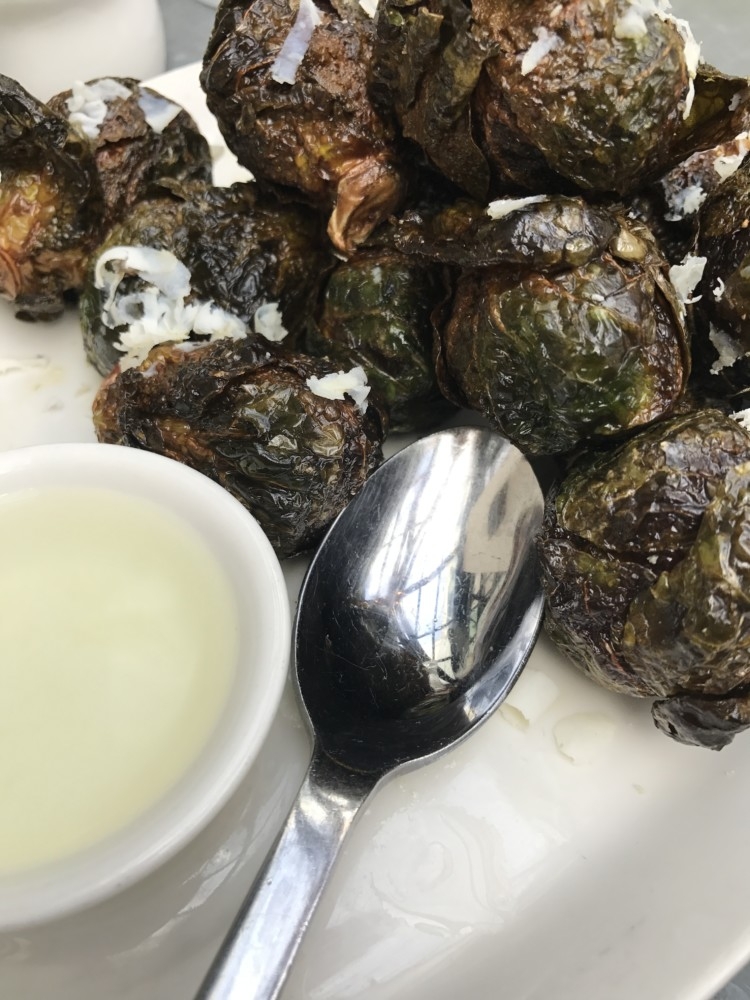 It's not only a restaurant but a gift shop, library, bookstore, Warby Parker, Buddy Brew Coffee and TeBella Tea Co hub all in one! I highly recommend you make reservations to get in if you want to dine here because it is ALWAYS doing the business.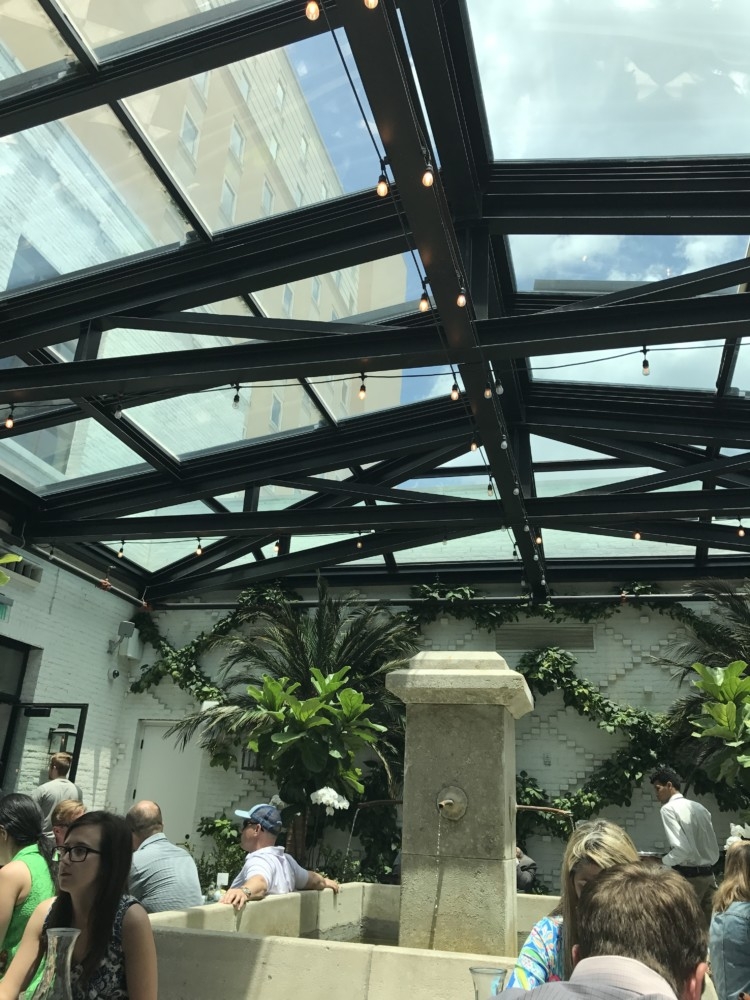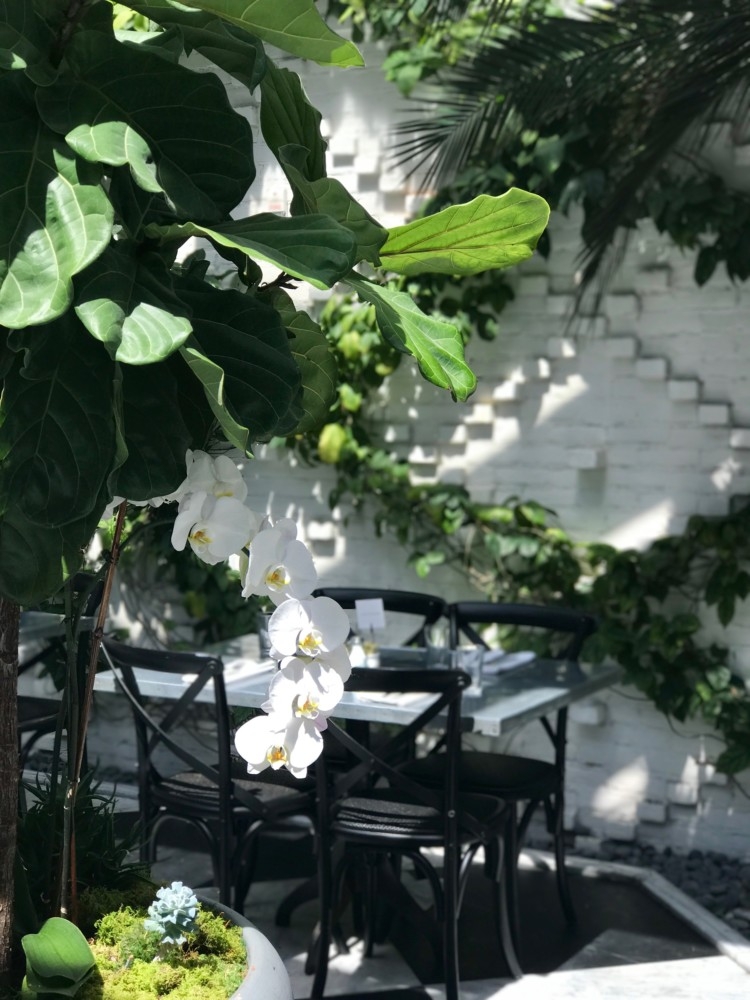 Be prepared that Oxford Exchange is NOT wifi enabled except for the upstairs working space you can rent out, because their vision is that you would come in and unplug from your phone and plug into the friends and relationships all around you. I LOVE that! The Oxford Exchange is unlike anything else I've ever seen in the world. It's truly a must stop and see. If you want to see more photos and detailed information on it, you can check out one of my Tampa blogging friend's posts on it HERE.
The Columbia: Atmosphere makes you feel like you are in Cuba. Reminded us of when we were in Spain. They are famous for their salad and Cuban sandwich. We highly recommend the Sangria! The restaurant and bar is covered in ceramic tiles with ornate decorations and dark wood. An experience in and of itself! Awesome tapas.
Cigar City Brewery: We haven't been to the brewery but my sister-in-law says it's the best in Tampa. The Jai alai IPA is very refreshing, hoppy and has citrus undertones. This is Eric and I's favorite beer from Tampa and it's also very highly rated amongst beer connoisseurs.
Datz: This is hands-down one of the best and most filling brunches I've ever had in my life. Datz has been featured on The Food Network, Good Morning America, and Travel Channel just to name a few. They also opened another whimsical, made from scratch bakery next door called Dough.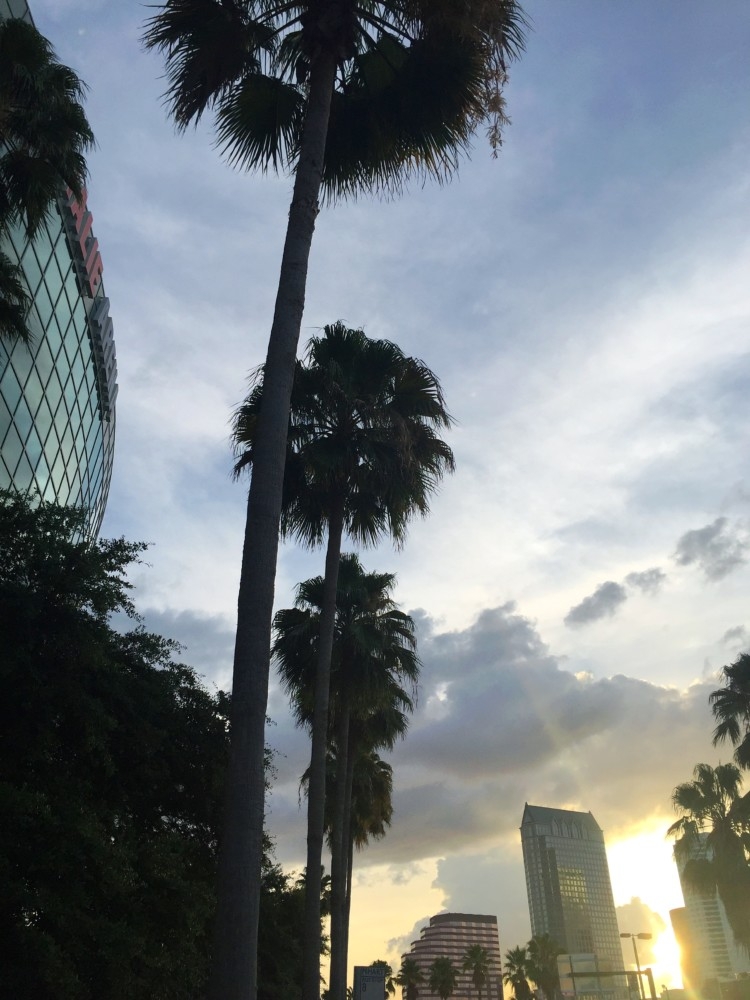 Tampa Travel Guide: Things to See & Do
Bike trails: There are great options for biking around the Tampa area. My in-laws are avid bikers and love biking on the Pinellas Trail.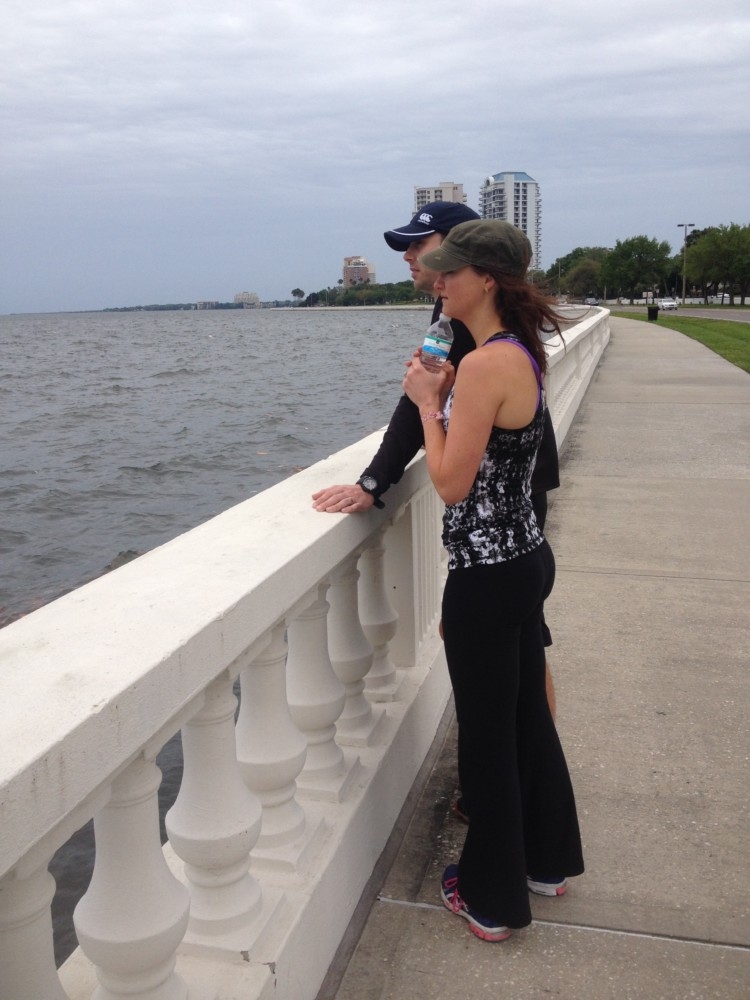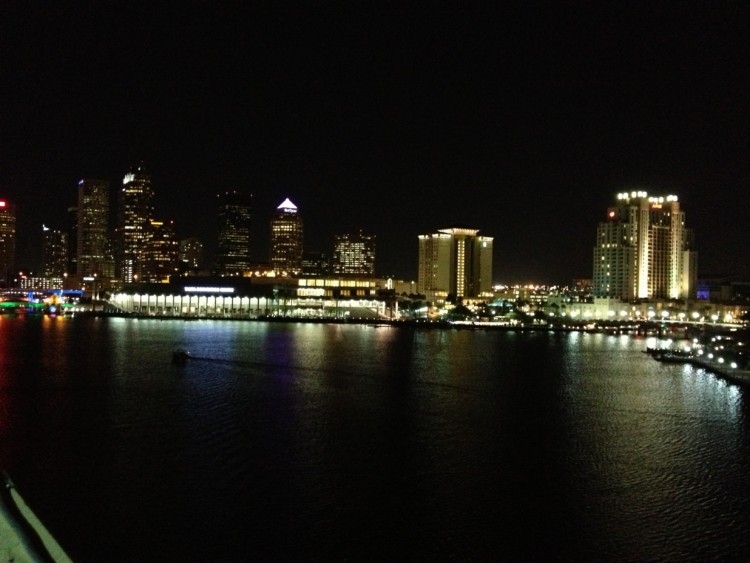 Bayshore: If you like to run, walk or bike, it's well worth it to do so on Bayshore where there is awesome people watching, the bay right by you on the path and multi-million dollar mansions (owned by celebrities and professional athletes) to take in as you get your sweat on. It's a truly unique area that is not to be missed.
Paddleboard with the Manatees: You can rent paddle boards all along the beach. Manatee sightings depend on the time of the year. In the winter they go to spring feed rivers like Crystal River. The rest of the year they are in Tampa Bay and the Gulf of Mexico. A good place to see them is the pier at Safety Harbor (which is the cutest little town to bike through, get a massage at the hotel, and grab lunch!)
Dolphin watching tours: These are available readily by boat and there are limitless options. I am obsessed with dolphins and it makes my whole week when I see one while out running or walking on Bayshore. While I was 7 months pregnant we took this boat tour and of course, had to have a photo opp by the Lightning flag.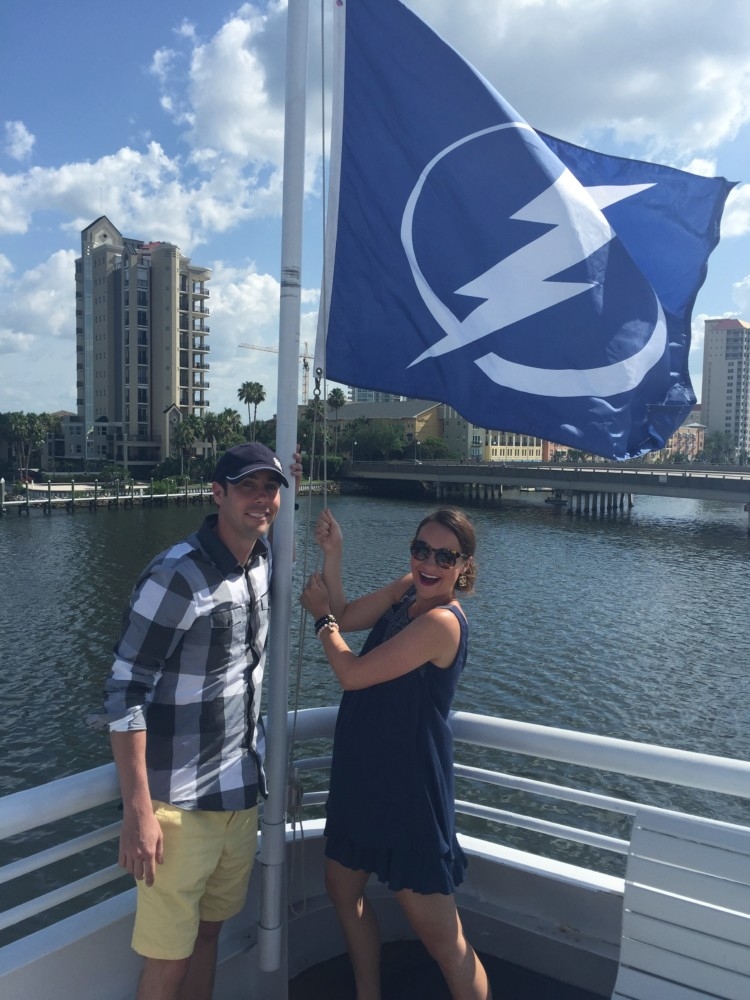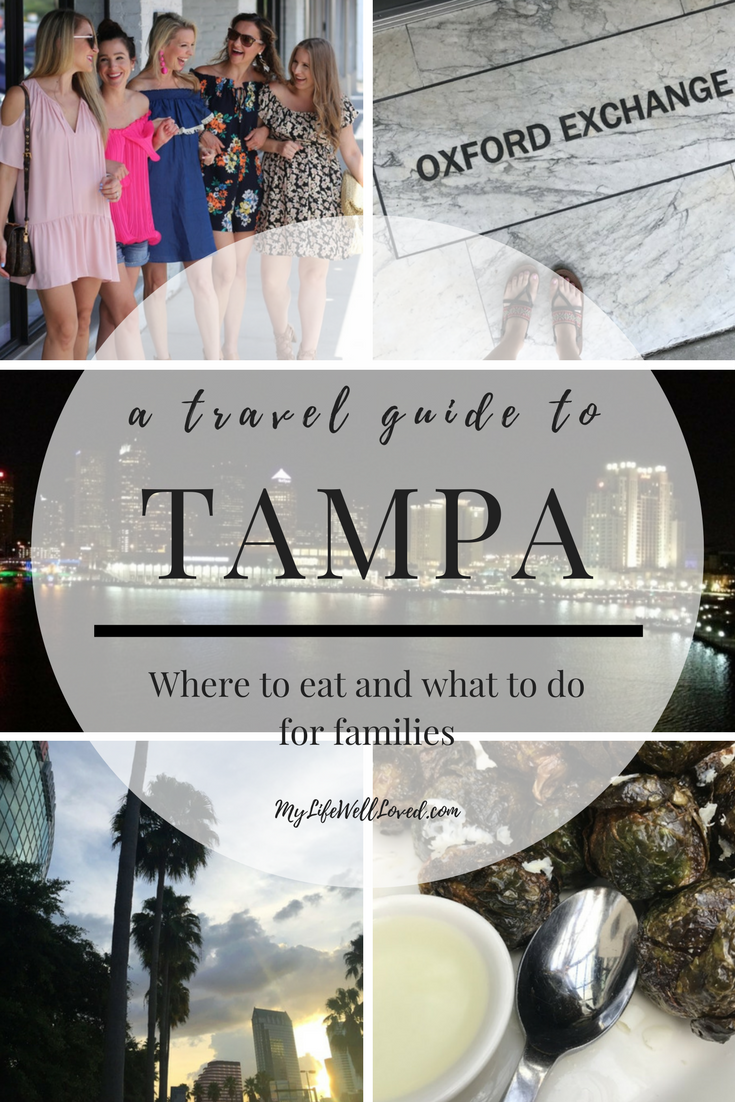 Tampa Bay Lightning: If you've never been to a NHL hockey game, it's SO fun! The energy is electric—see what I did there? 😉 We are huge Nashville Predators fans but when we're in Tampa we love to go see the Lightning play and cheer them on.
Hyde Park: This area reminds me a little bit of Birmingham's outdoor shopping mall, The Summit. It has restaurants, shopping, and cute little walkways all throughout that make you want to hang out all day bouncing from shop to shop when the weather is nice.
The Green Lemon: One of the first restaurants my sister-in-law, Janelle, took us to in Tampa was The Green Lemon. We instantly fell in love with the laid back vibe, the killer margaritas, and of course the Mexican inspired bowls. It's very trendy and awesome people watching. 
Tampa Travel Guide: Favorite Fitness Studios
Pure Barre: Duh, you knew I was going to mention you have to try Pure Barre. There are SEVERAL studios in town and my friend and the owner of our Homewood studio, Lindsay co-owns the Sarasota, Tampa Pure Barre studio. If you don't know what Pure Barre is yet, you can check out this post I wrote about it: What is Barre?
Soho Cycle: Janelle is obsessed with Soho Cycle! Every time I come to town I go workout at this spin studio with her and I adore it! Make sure you try out one of Jamie or Maurice's classes. They will whip your butt in the best way possible. It's dark with a red rooftop that emits the only light in the room, there are HUGE screens that play the corresponding music video to the music pumping in the air and it will get your heart rate pumping and help you burn off some of the awesome Tampa food you'll be devouring.
Cigar City Crossfit: Although I haven't tried out this box, Janelle said it's well worth going to if you are into crossfit while you are down in Tampa.
Have you been to Tampa Florida on vacation? If so, where should I go next time and/or what else should I add to my Tampa Travel Guide? Let me know in the comments below!
Swimsuit Options
I have shared TONS of Mom-friendly bathing suits here that provide options whether you need maternity swimsuits, high waisted, good bust support or something to feel a little sassy!
P.S. Don't forget to head to my Indian Rocks Beach post to see what the beach life near Tampa looks like! AND if you are going to the 30A beach area, check out my ULTIMATE 30A TRAVEL GUIDE HERE.
Heather Brown helps busy mamas of young littles who are caught in the hustle to find encouragement in their journey to true health, from the inside out, starting with the heart. Read her journey of learning to live a life well-loved
HERE!