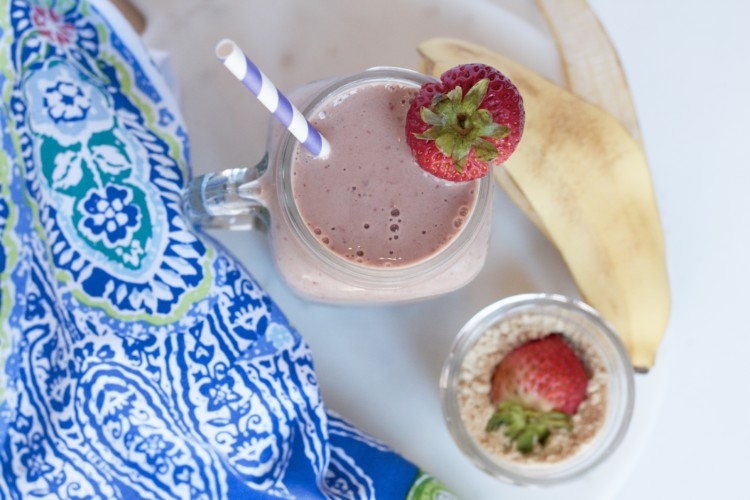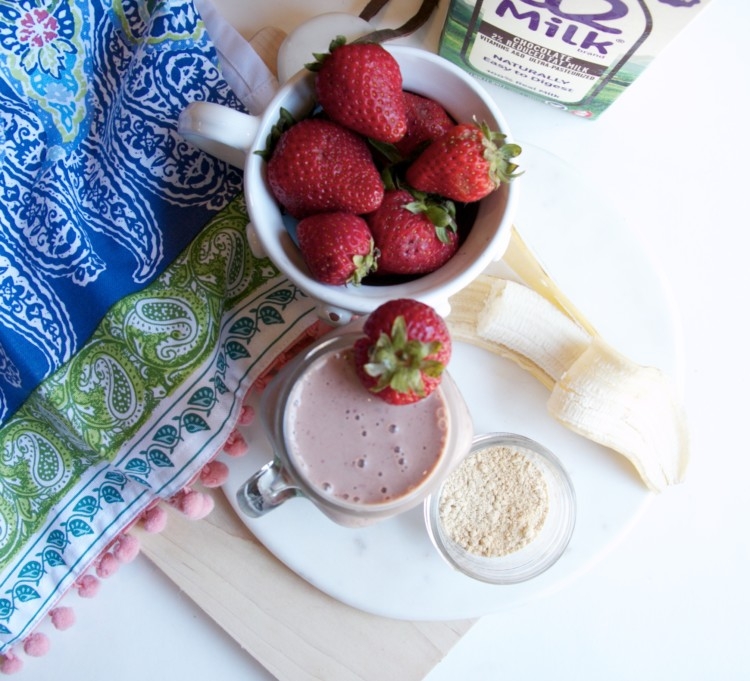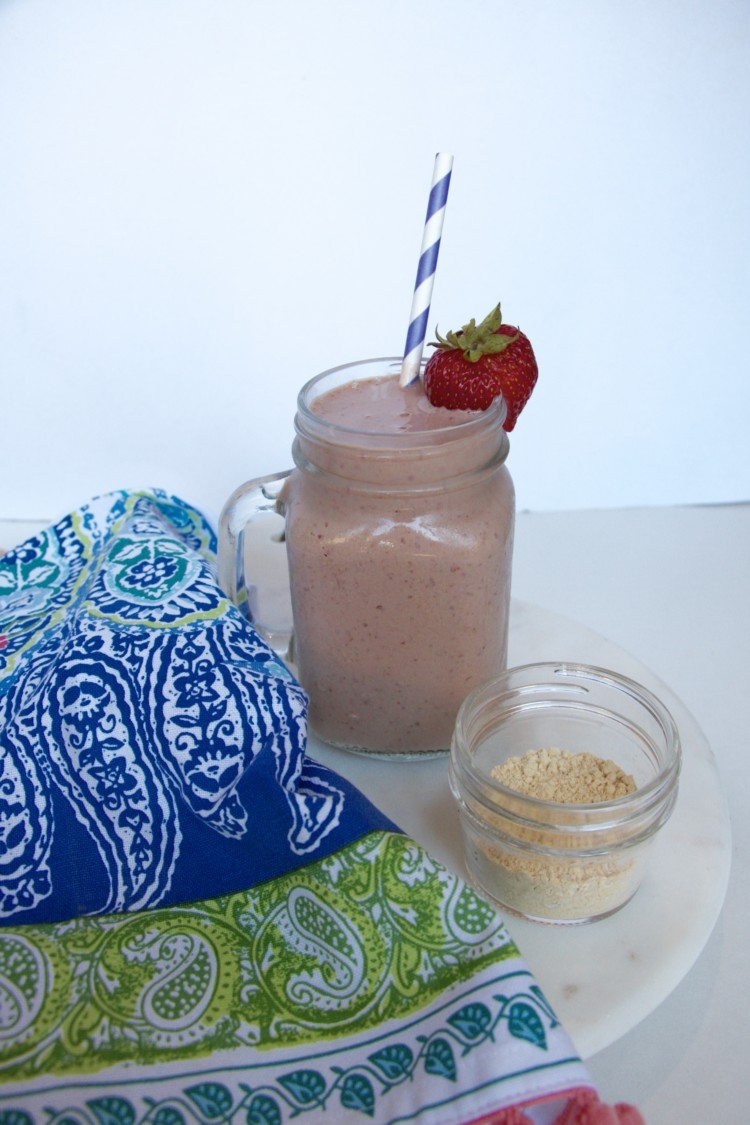 Blender: LOVE the one I have with the individual serving cups, slices through frozen fruits with NO problem! // Workout Capris-Similar // Workout Tank // Marble Serving Board // Cutting Board
Thank you to a2 milk for partnering with me on this post. Thank you for supporting the brands that support My Life Well Loved.
Did you get your LTB on today?
Do you love to bend it like Beckham? 😉 What? You might have had a dance party like I did on IG stories while making this…
Or perhaps you just finished the 30 day abs challenge?
Or even better yet, you are DRIPPING sweat dying for something cold after a hot bike ride or run?
You're about to want to slap your momma this recovery smoothie is SO good!
You get to slurp up this delicious chocolatey concoction full of ingredients to help your body and muscles recover with the best of them, sista!
In case you haven't heard chocolate milk is where it's at in regards to workout recovery. Want to know why? Of course, you do! You can read this full article but the bottom line is that chocolate milk rehydrates your body, it re-fills the stored carbohydrates your body just depleted, and it's fuel to help rebuild muscle fibers.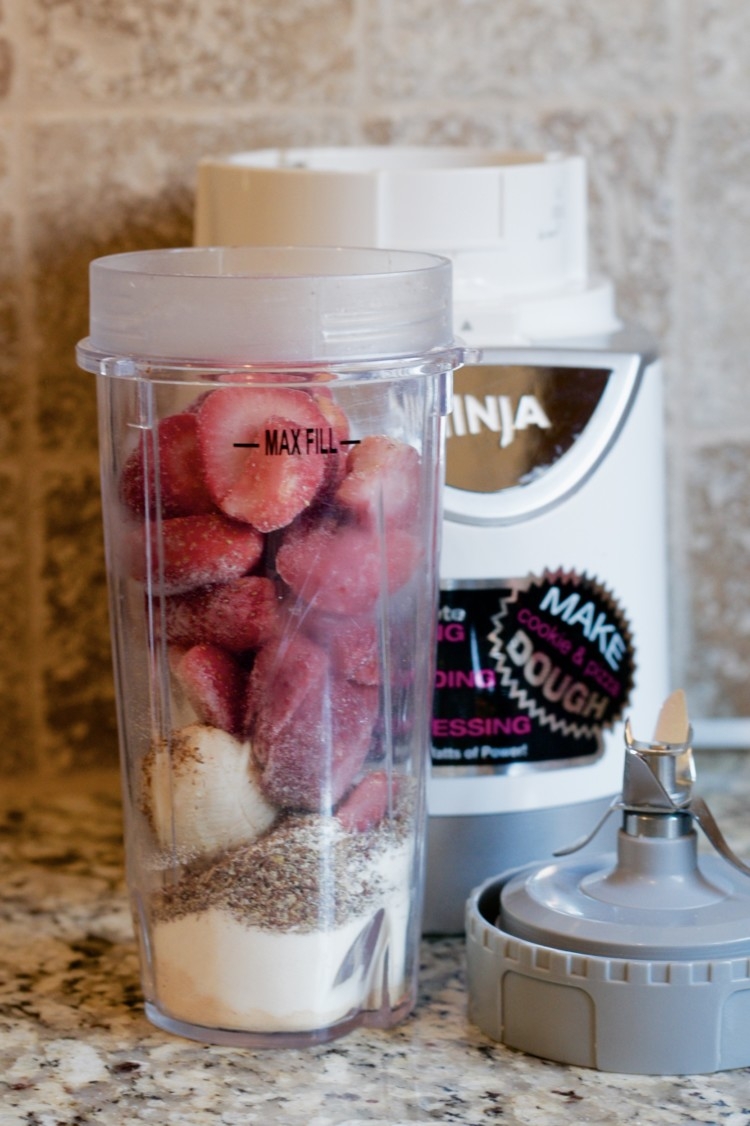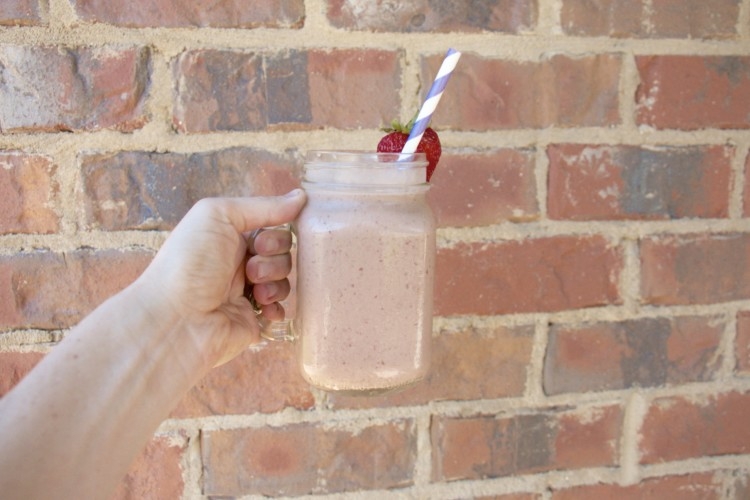 This Chocolate Milk Recovery Smoothie also has:
Banana for

potassium

to help your muscles recover better

Extra

protein

from the peanut butter powder & protein powder

Healthy

fats & fiber

from flax seed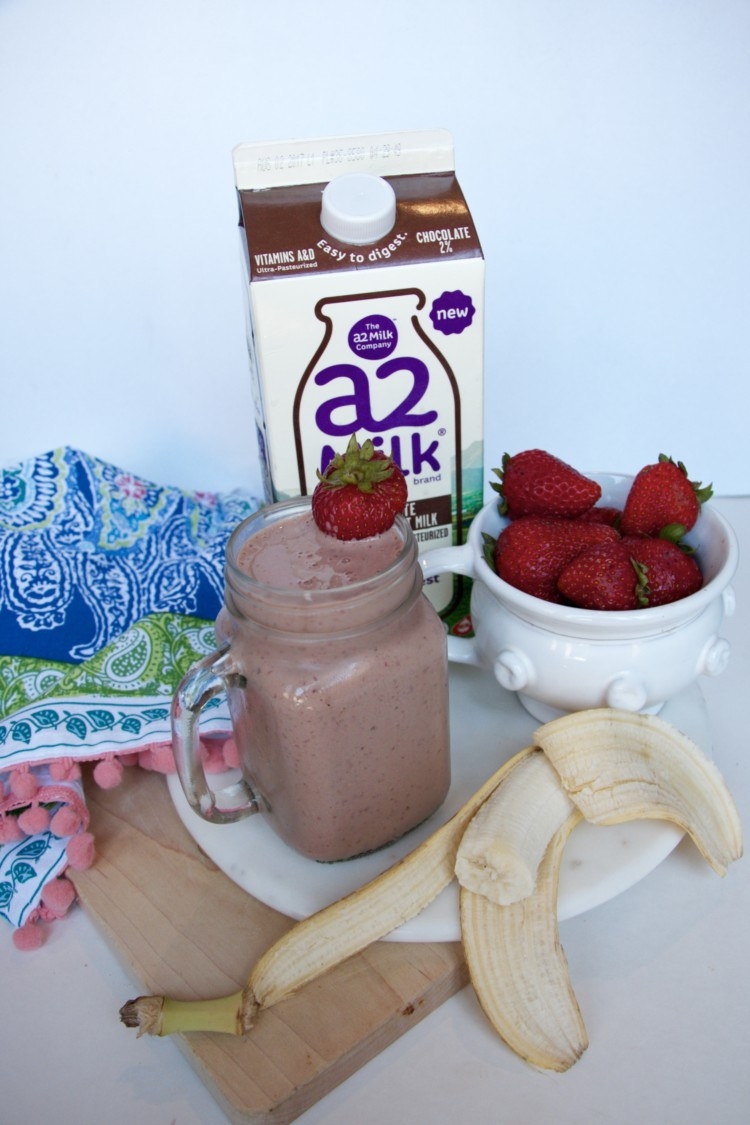 I did a lot of Instagram stories as always at Publix this week showing you everything I was getting. I picked up this a2 Milk® Chocolate 2% Reduced Fat Milk this week after hearing great things about it from several other blogging friends. a2 Milk® makes a complete line of 100% real, naturally easy to digest milk including Whole, 2%, 1% and Chocolate Milk that even those with milk sensitivities can enjoy. Thanks to The a2 Milk Company™, people with milk sensitivities, including perceived lactose intolerance, can now enjoy the taste and nutritional benefits of real dairy milk and love milk again. They are the leading milk brand in Australia and recently launched in the United States and is now available in Publix stores across the Southeast, including Florida (shout out to my in-law's state!), Alabama and Georgia. Yay!!! One more reason to love Publix. Additionally, a2 Milk® has  no  added hormones, rBST or antibiotics so you can feel good about giving it to your family.
Some of you asked me on Instagram recently if I give Leyton this milk and yes, I do buy organic usually but we've recently transitioned to buying milk brands like a2 Milk® more frequently that don't have added hormones and antibiotics for him now too. I love that this brand has farms that are sustainably ran, local and family owned.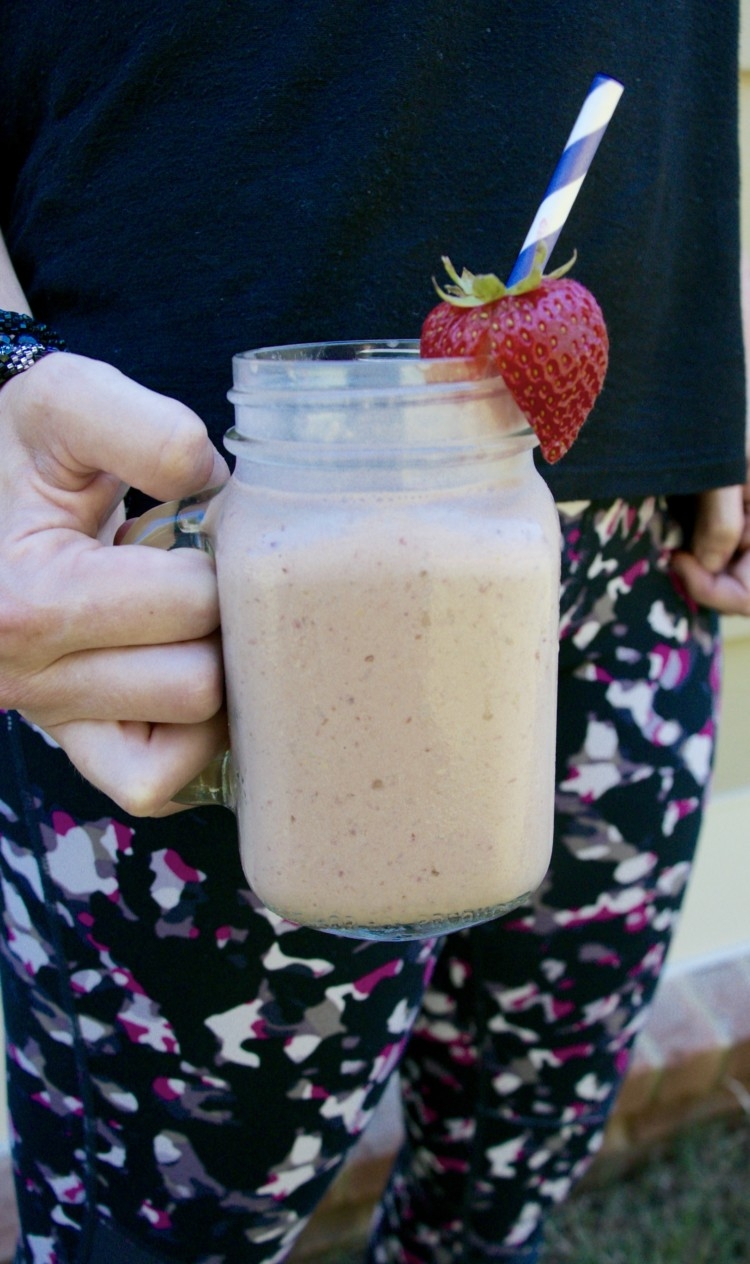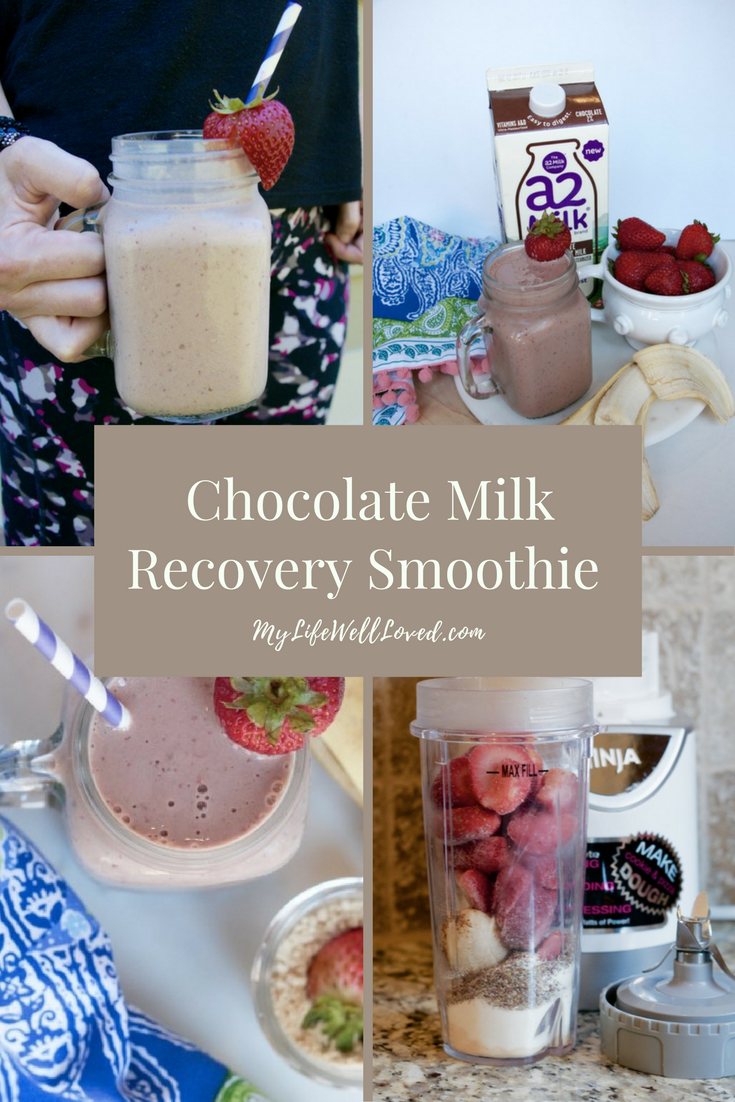 Chocolate Milk Recovery Smoothie
Chocolate Milk Recovery Smoothie
Ingredients
2 Tablespoons Powdered Peanut Butter
2 Scoops Protein Powder
½ Frozen Banana
2 Tablespoons Flaxseed
½ Cup Frozen Strawberries
1 Cup a2 Milk® Chocolate 2% Reduced Fat Milk
Ice if needed
Instructions
Add all ingredients to a blender.
Blend thoroughly.
Add additional banana if desired for a thicker/creamier shake.
Enjoy!
The beauty of this chocolate milk recovery smoothie is that you can add in blueberries or anything else your heart desires to put your own spin on it! Smoothies are meant to be fun and enjoyable. What's your favorite kind of workout recovery smoothie?
Heather Brown helps busy mamas of young littles who are caught in the hustle to find encouragement in their journey to true health, from the inside out, starting with the heart. Read her journey of learning to live a life well-loved
HERE!