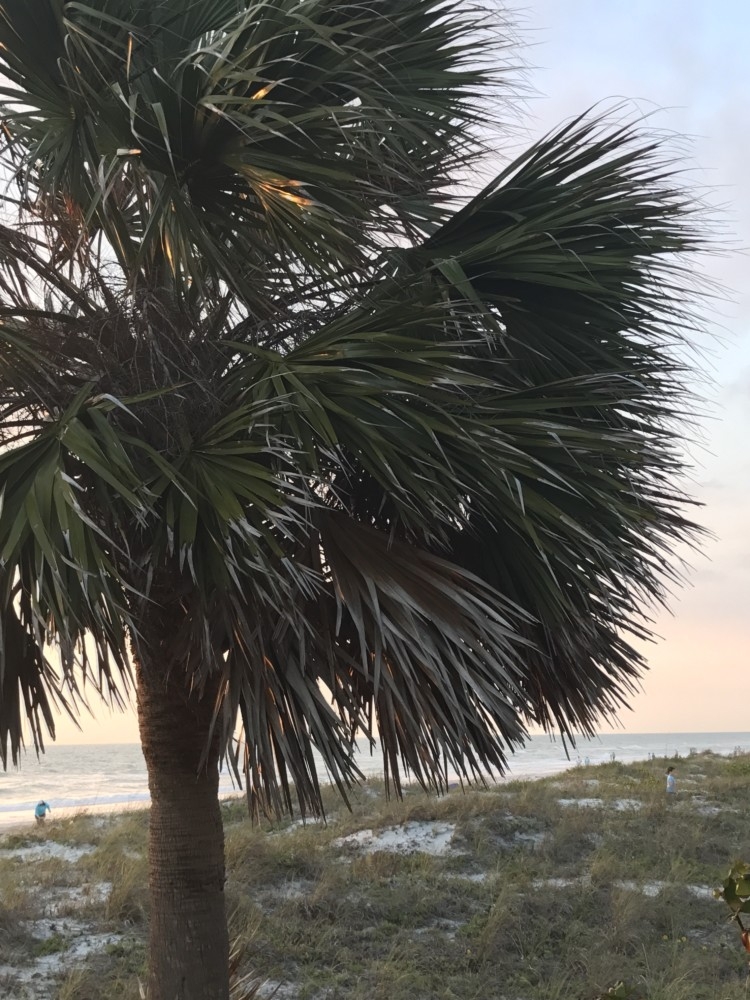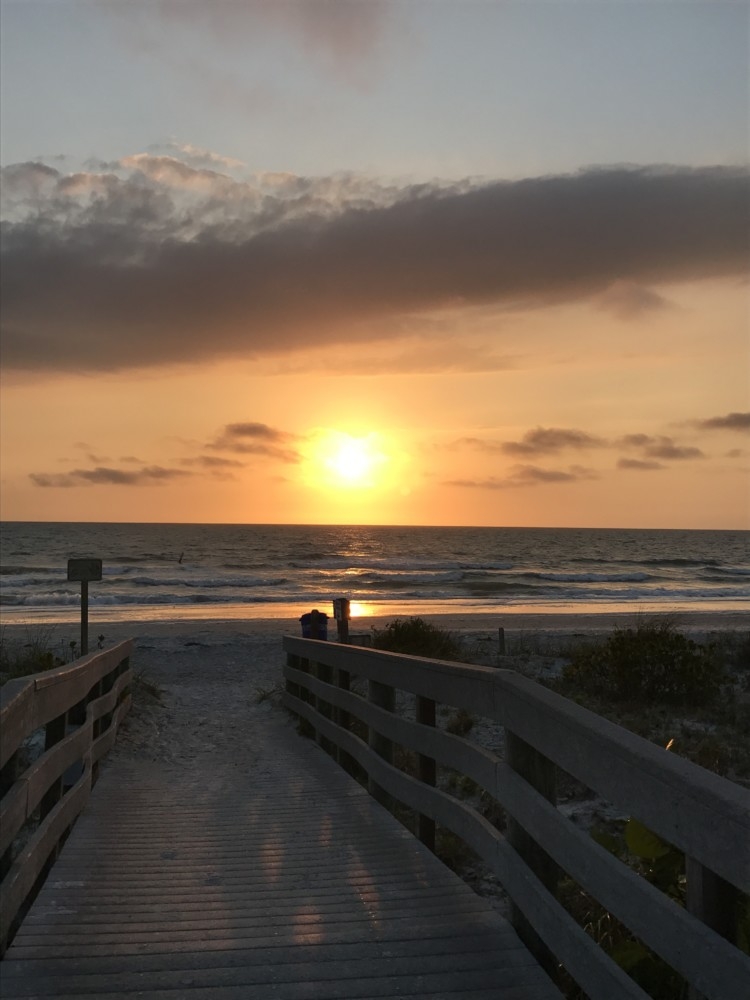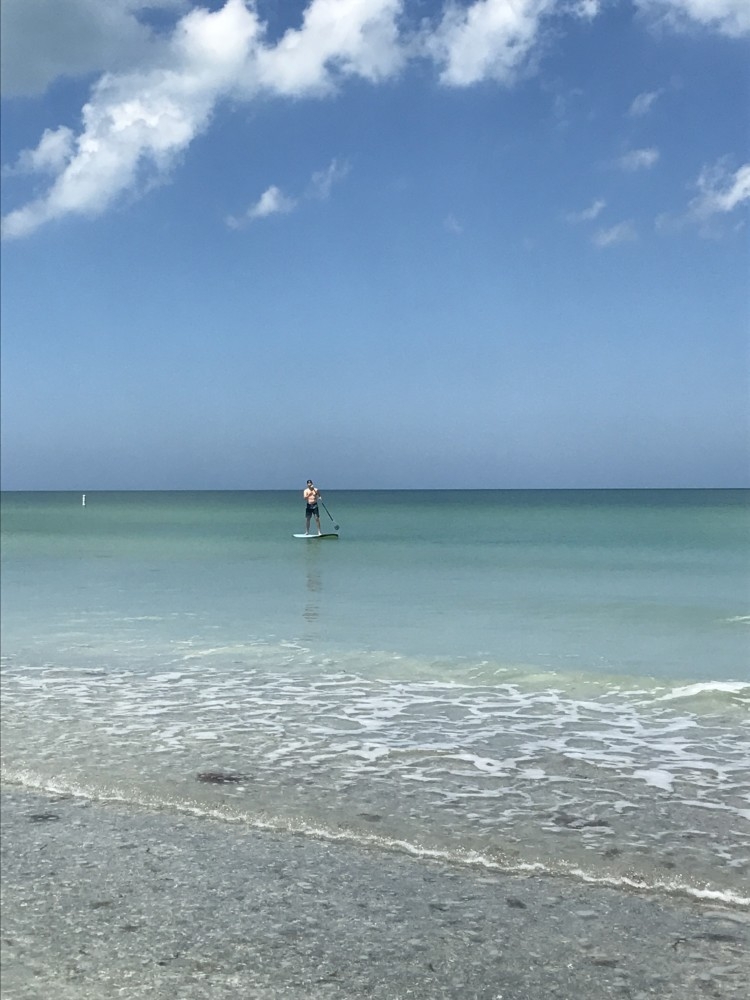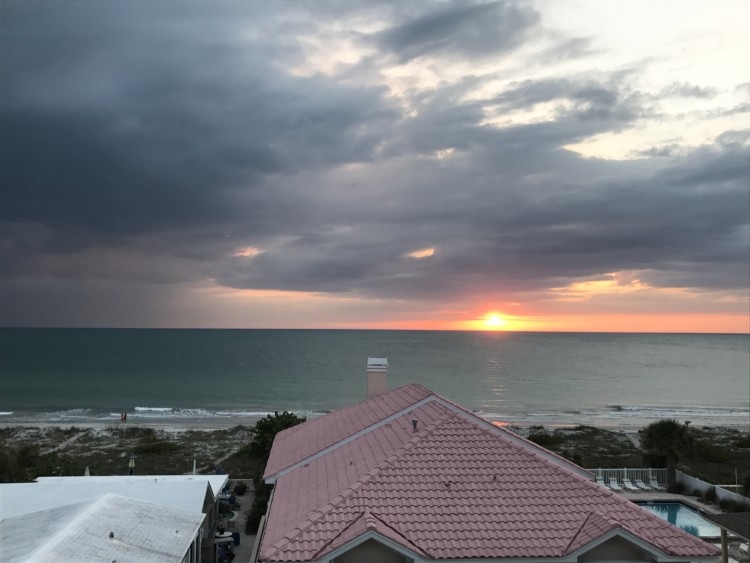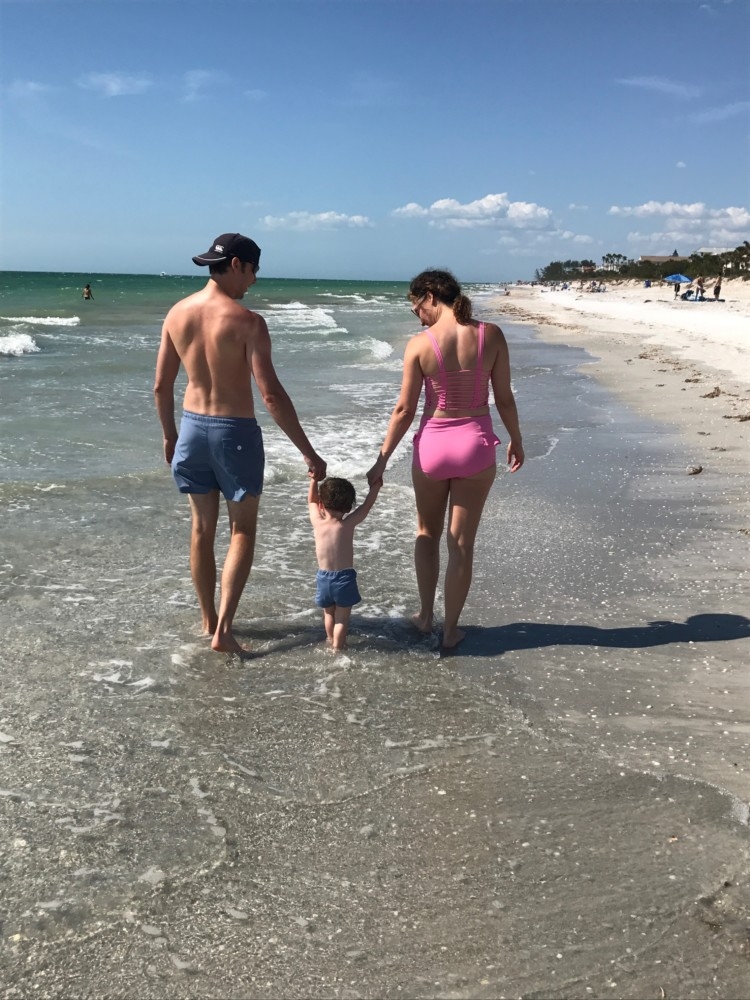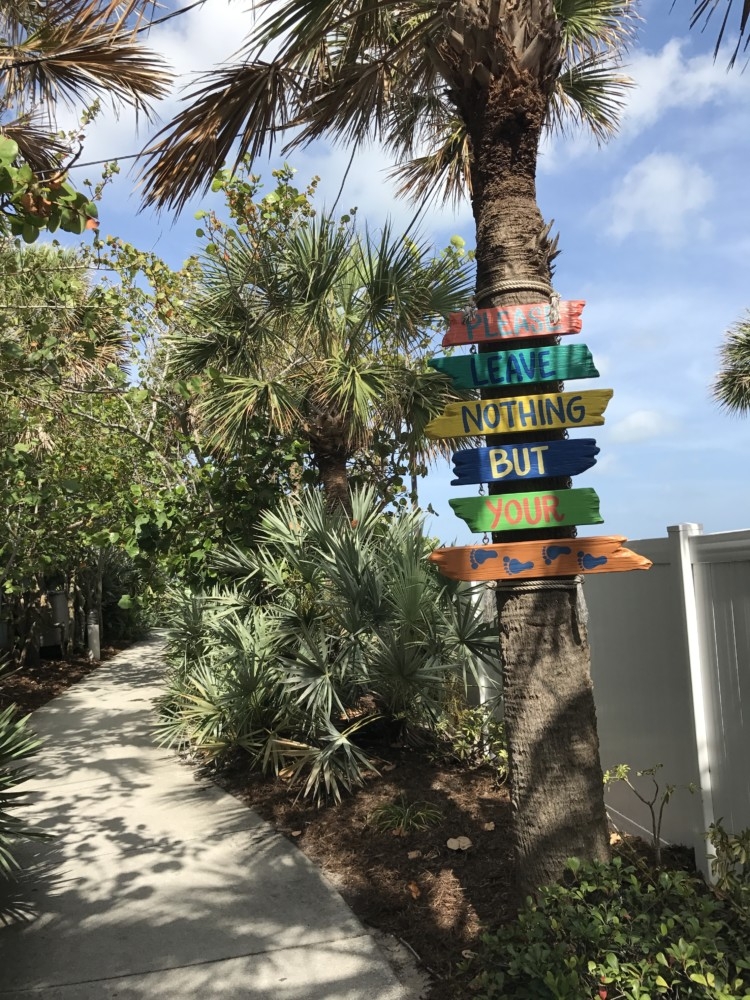 One of our favorite places to escape is Indian Rocks, Florida right outside of Tampa. I shared my Tampa Travel Guide a while back so I thought I'd share about where we stay, and what we eat and do in Indian Rocks beach as well since it's just a hop skip and a jump away from Tampa.
If you go to Tampa without planning some beach time, you are missing out! My in-law's live down in this area so they take us to all the places the locals go and let us in on some of the best kept secrets…like the Wings night special at Red Lion! Keep reading for more info on that…
---
Indian Rocks Florida Restaurant Recommendations: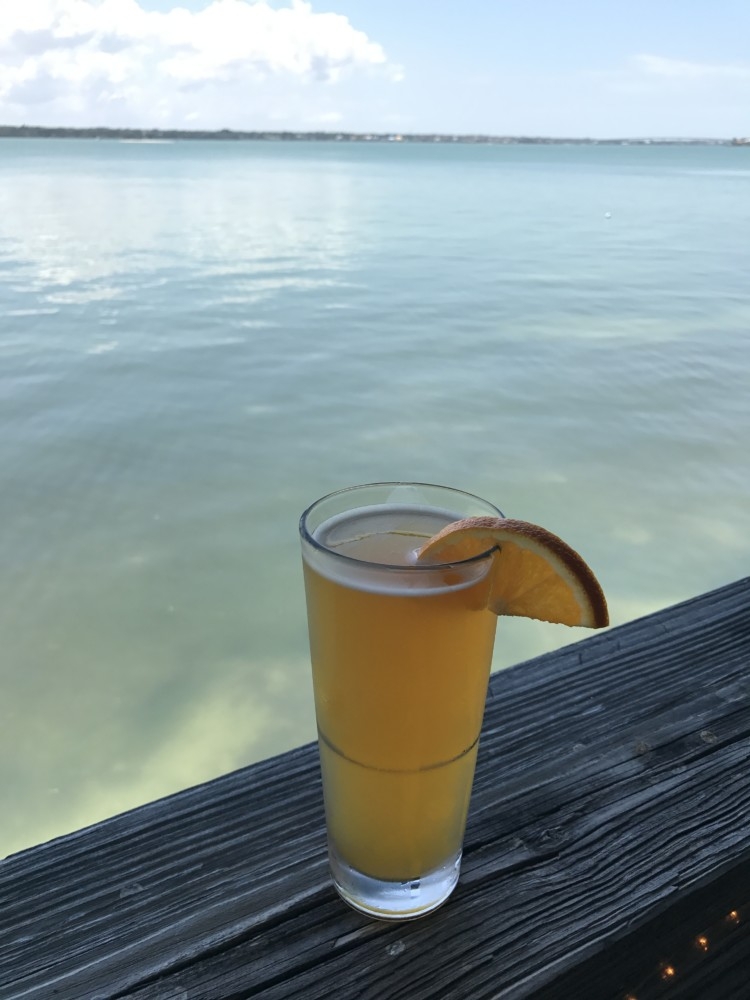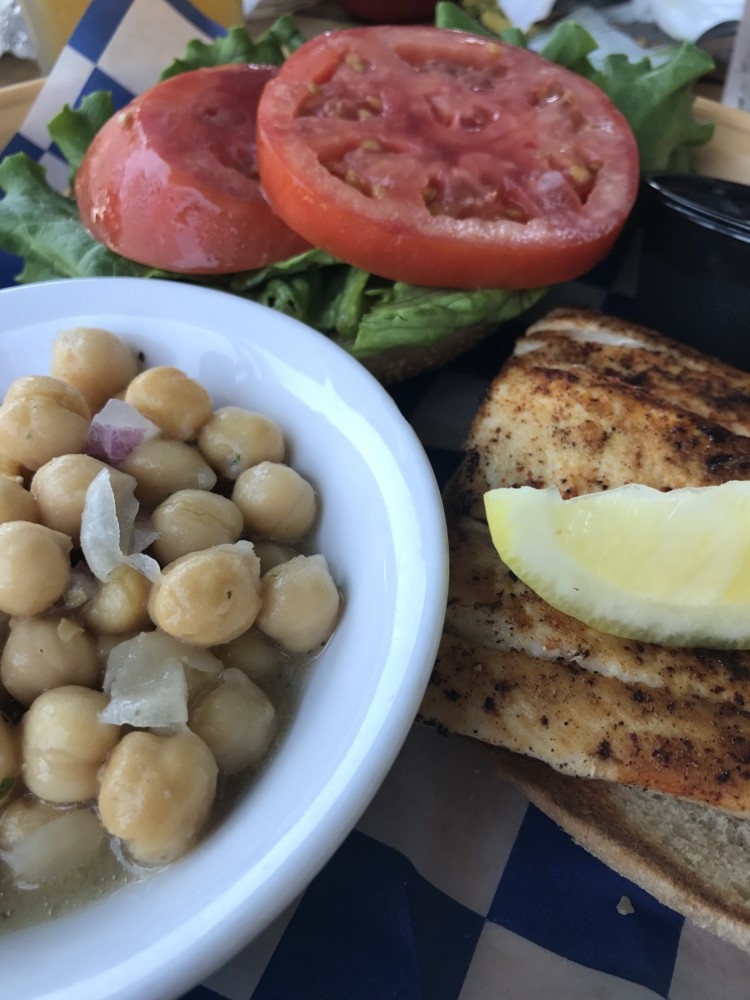 Keegan's: Great seafood where the locals hang out. We typically get the peel and eat shrimp and the Stone crab claws when in season.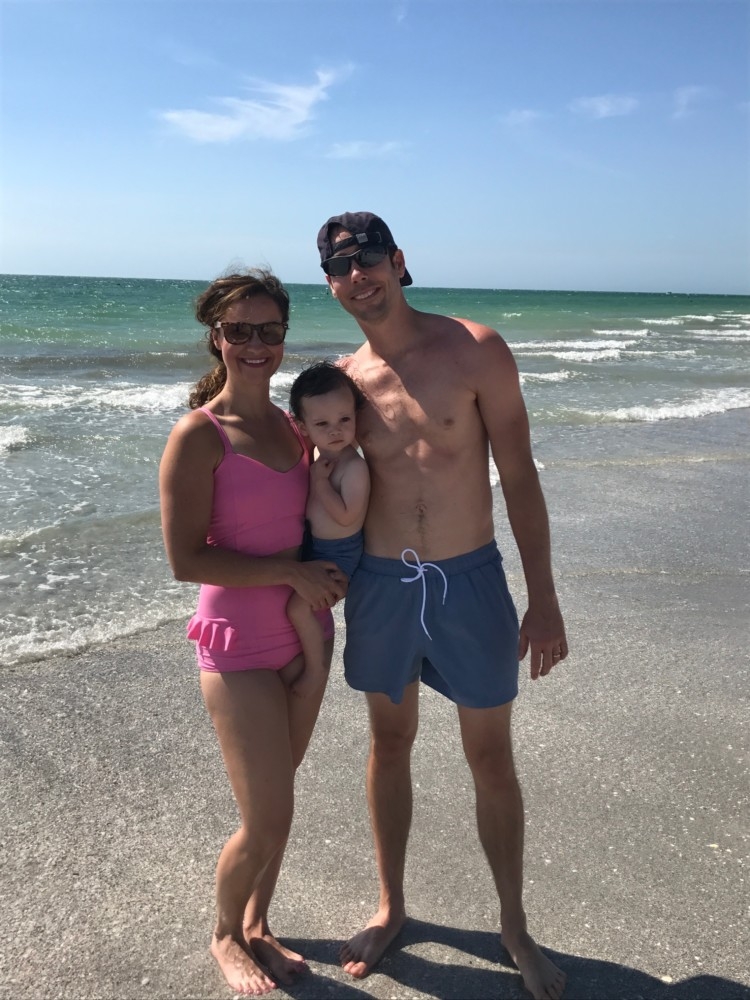 Tate's Beach Bar at Sandpearl Resort at Clearwater Beach: Nice little place on the beach to grab the "blue drink" and enjoy the views of the ocean!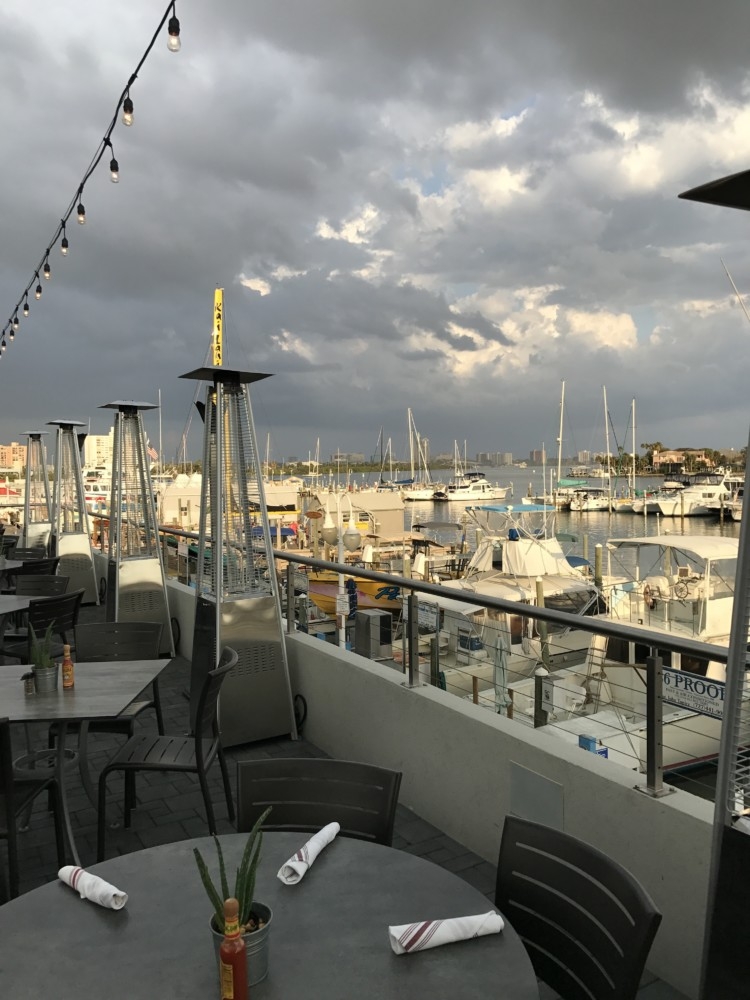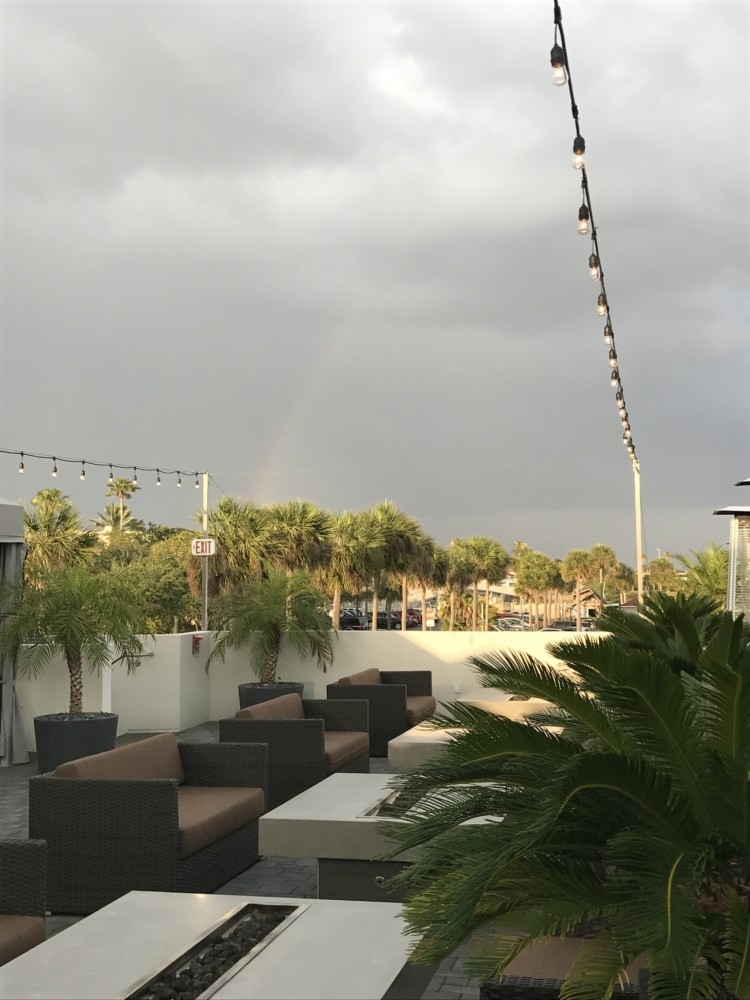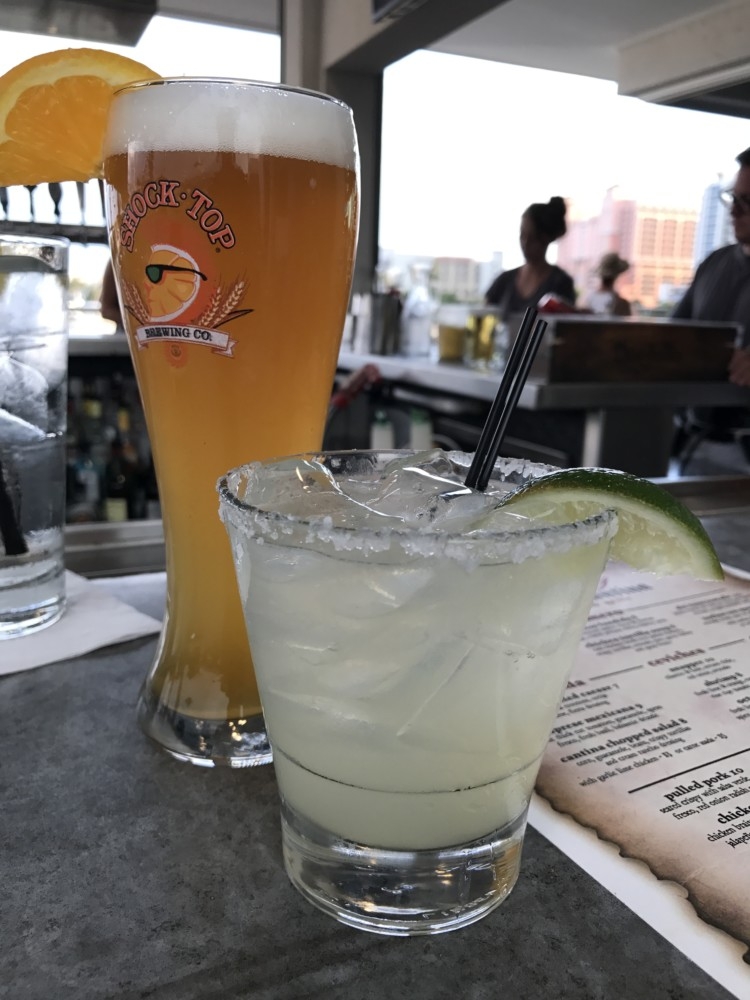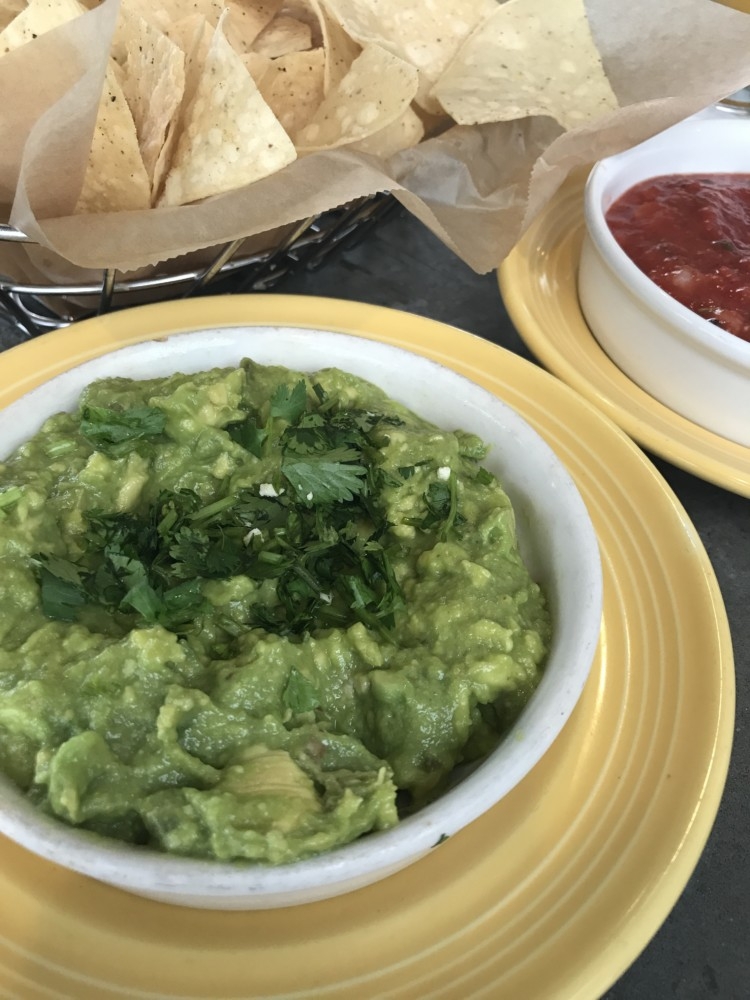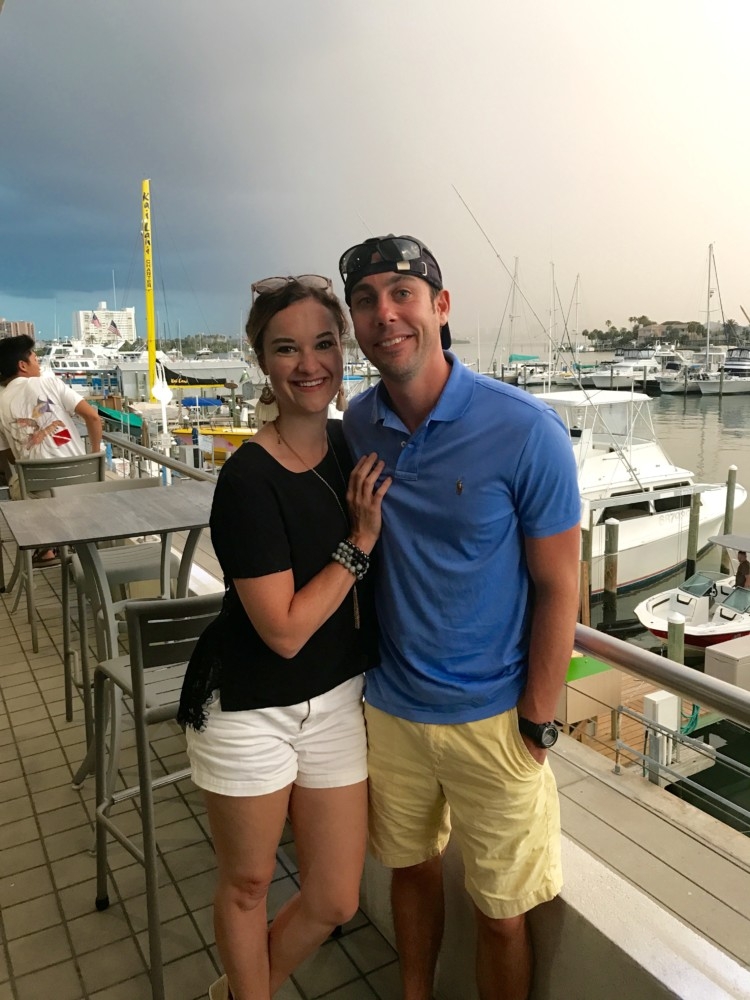 Marina Cantina: This is one of Eric and I's favorite date night spots. When my in-laws' keep Leyton, Eric and I love to pop over to Marina Cantina for guacamole, some of the best all-natural margaritas and explosively flavored food. Not only is the food amazing, but sitting out on the rooftop overlooking the marina and water is an unbeatable view! They have strung lights, cool fire pits, and awesome outdoor seating.
Guppy's: If you are staying in Indian Rocks Beach or nearby, this is one of my favorite lunch spots! We walked over from our condo and sat out on the patio for lunch by a fan. We enjoyed sangria, the crab soup and an awesome salad. I went with some girlfriends while Leyton napped with Eric and it was so good!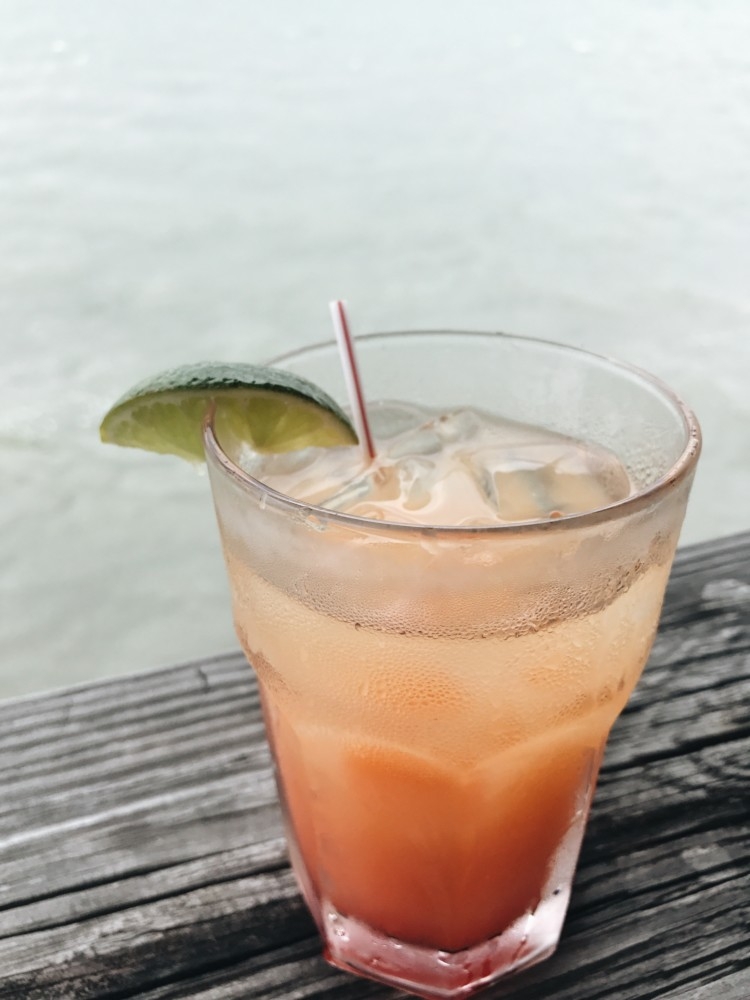 Backwaters: We love Backwaters to sit out overlooking the water and it's a good casual lunch spot.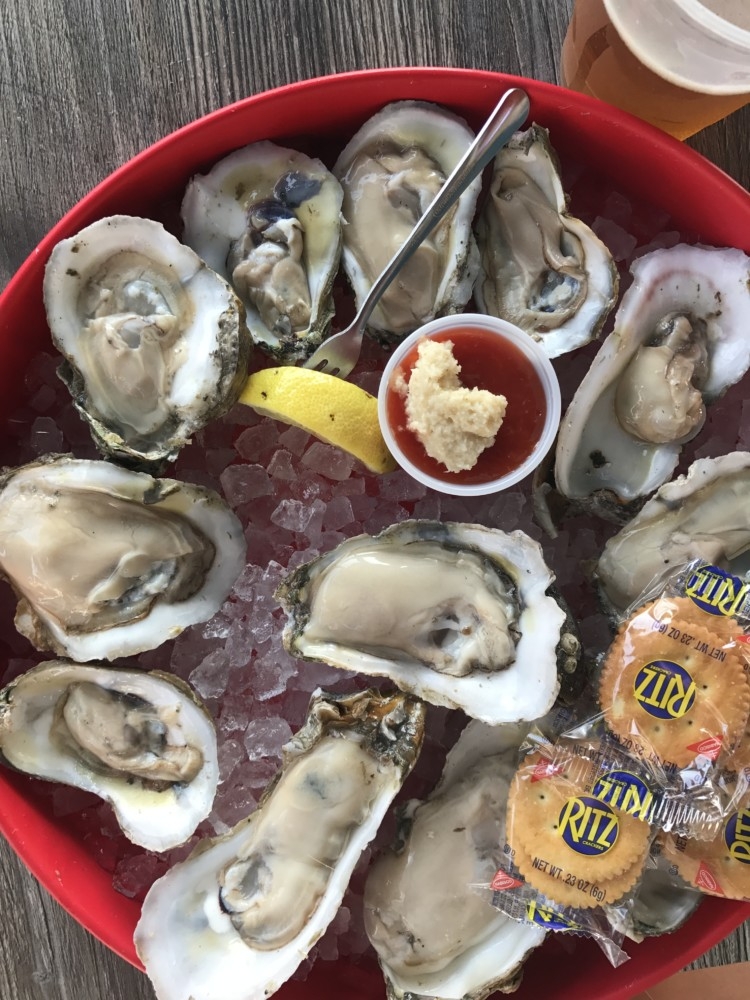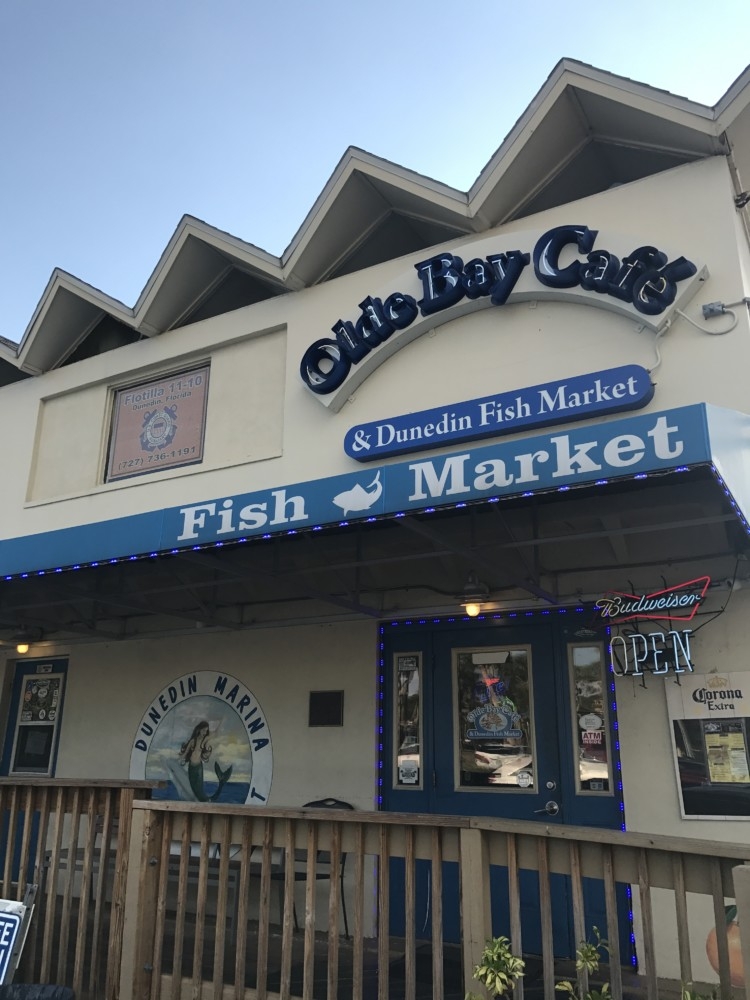 Olde Bay Cafe in Dunedin: Eric's parents drive out of their way to hit up this quaint little spot on the water. We get fish here each time and grill out, and sit on the back patio to watch the sun go down. Highly recommend! Eric and I grabbed some oysters and a drink on the porch overlooking the water first and it was so calm.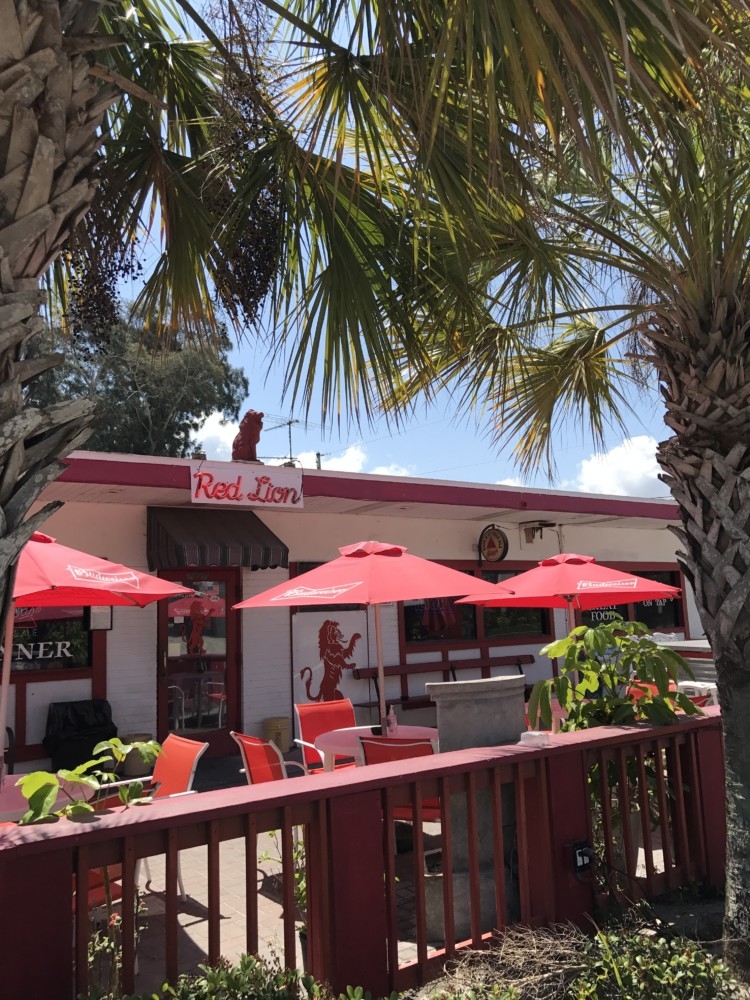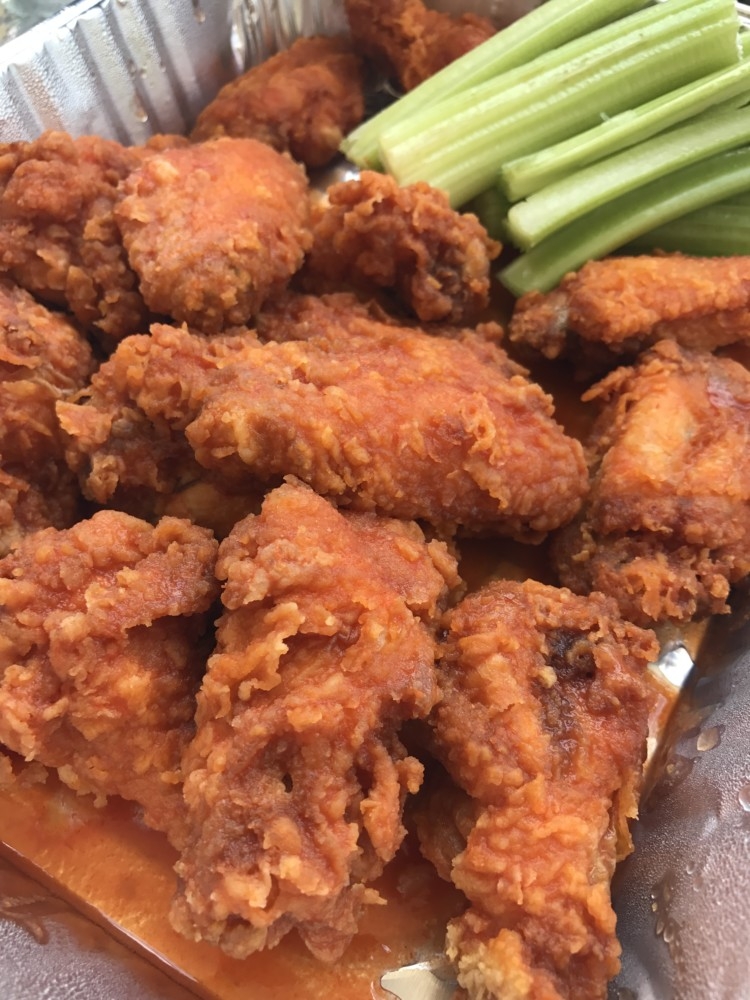 Red Lion: Go on Tuesday's and sit outside to grab a beer with your wings, or get them to go like we do and you'll get a half price wings, yum! They are SO good, I can almost taste them now…take me back!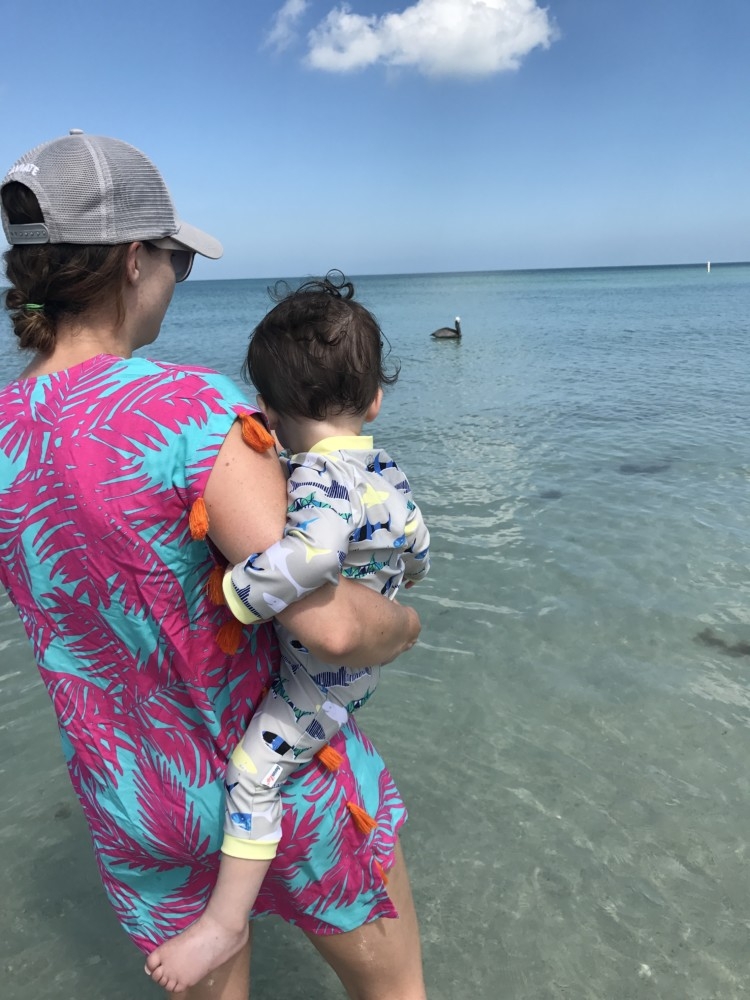 Things to Do in Indian Rocks Florida:
Honestly, we just love to be outside…and clearly…we love to EAT as evidenced above, ha! If you need great mom-friendly bathing suits, I've scoped out ALL the best ones for you here!
There are PLENTY of places all along the beach to rent paddle boards and other entertainment, which we did but mainly when we come to the beach we like to relax as much as possible…honestly, is that even possible with a toddler?! But truly, we just hang by the pool with Leyton or try to get him to play in the sand…which he's not into.
We do lots of walks on the beach, reading during his nap time and we get up to Tampa a day or two to check out the scene there. If you want to know more about what to do in Tampa, you can check out that post too!
Our condo rental: We stayed at the Sand Castle North in unit 501 in a 3 bedroom, 2 bath condo overlooking the beach. To check it out, you can go here.
Have you been to Indian Rocks Beach in Florida? I'd love to hear your favorite things to do there in the comments below.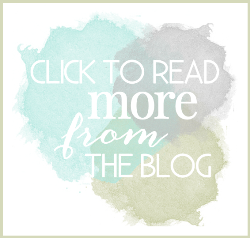 Free Pantry Staples List
Get the FREE Clean Eating Pantry Staples Printable List plus healthy living lifestyle tips from MyLifeWellLoved.com!