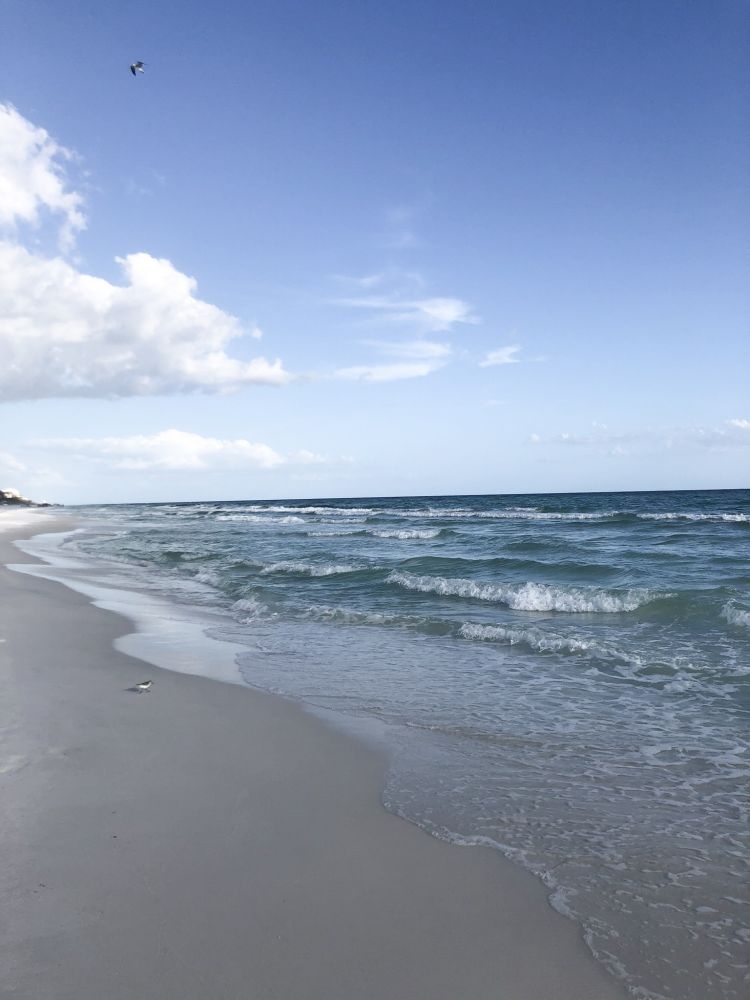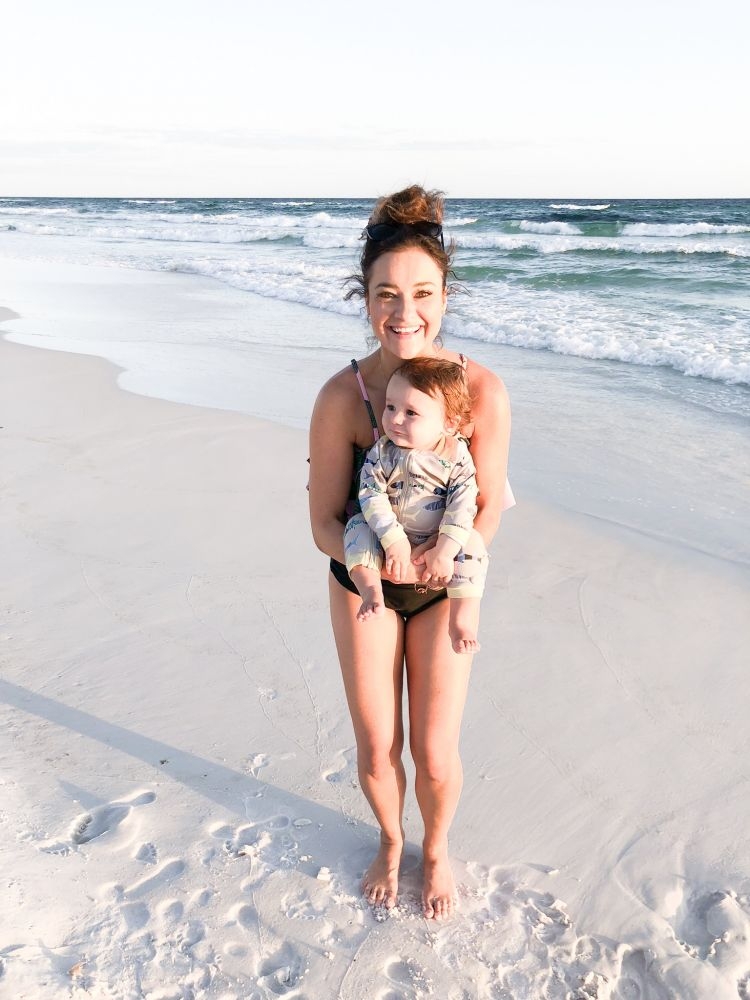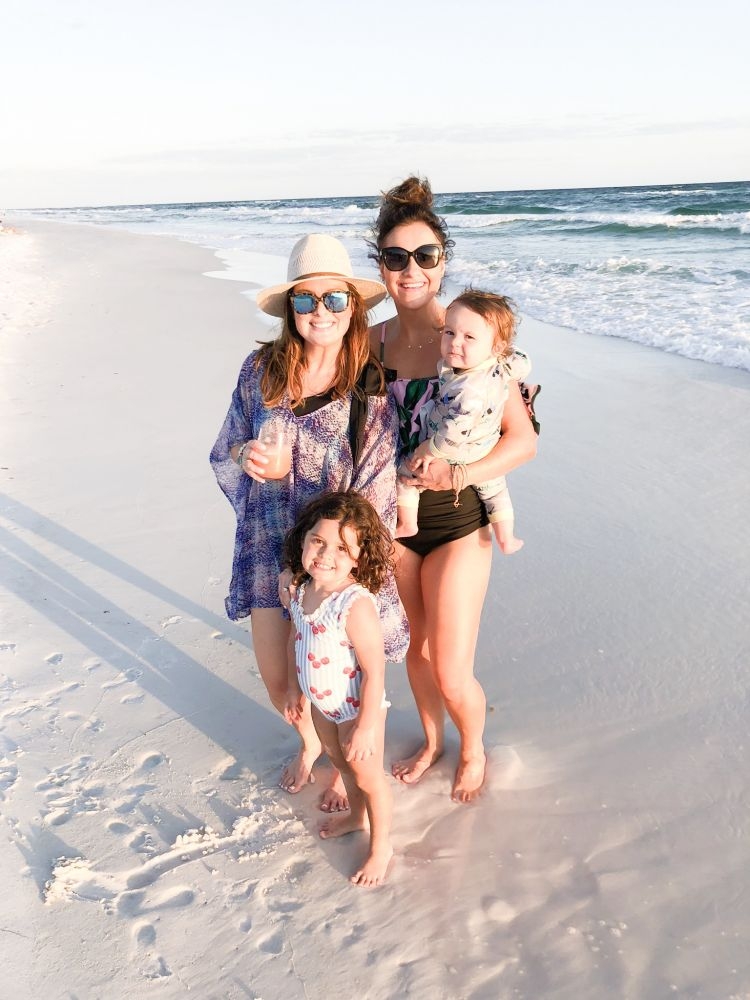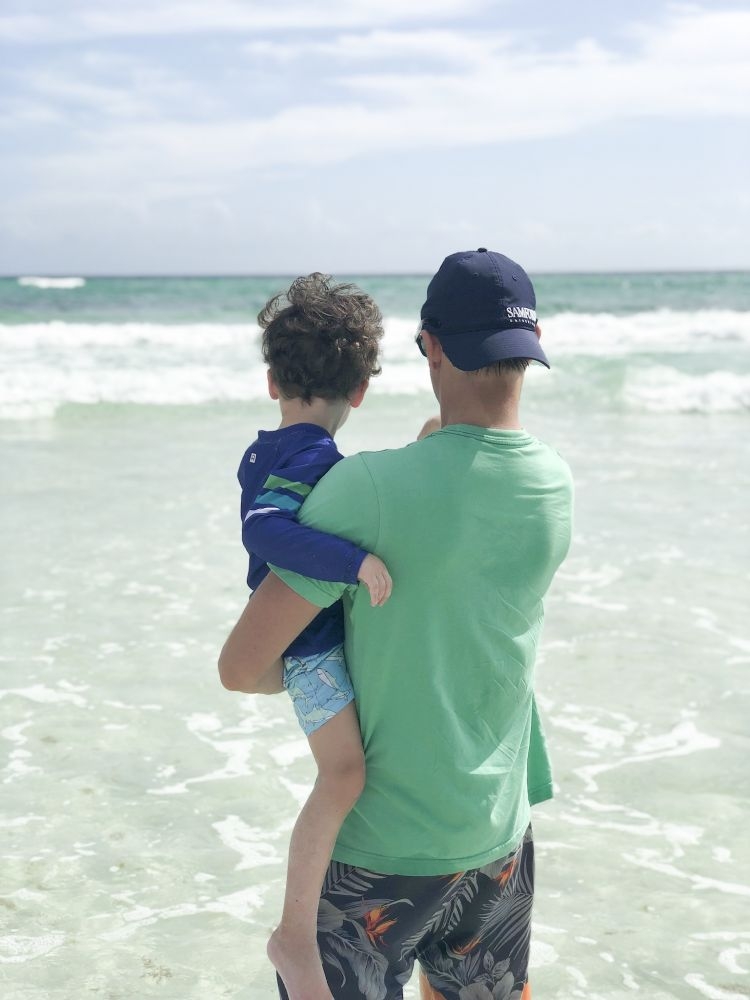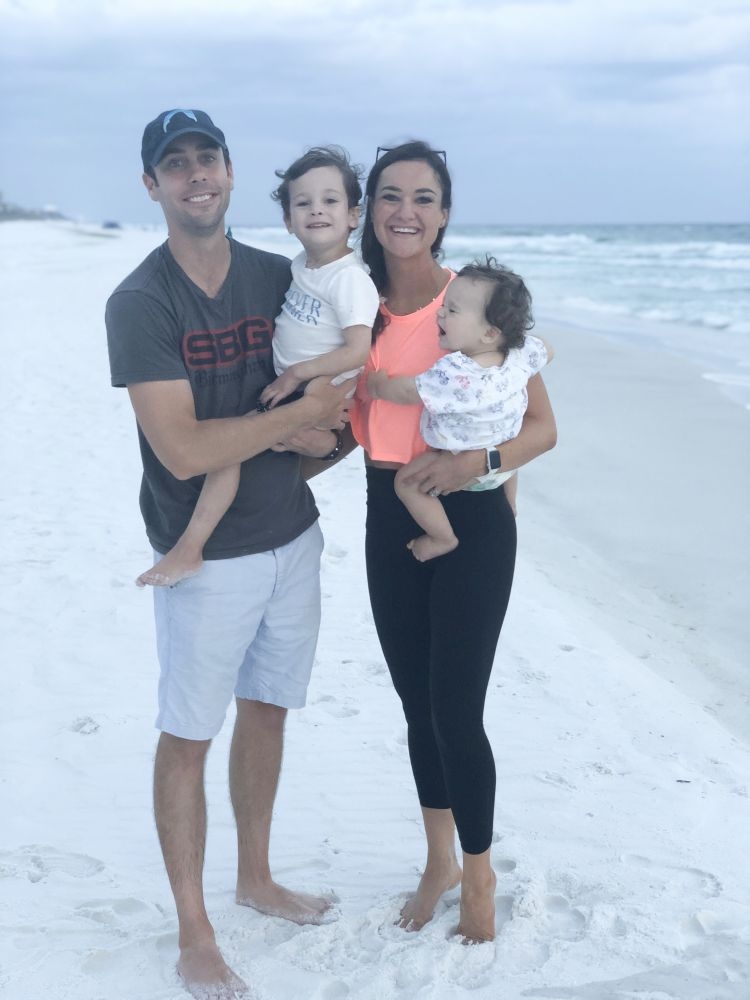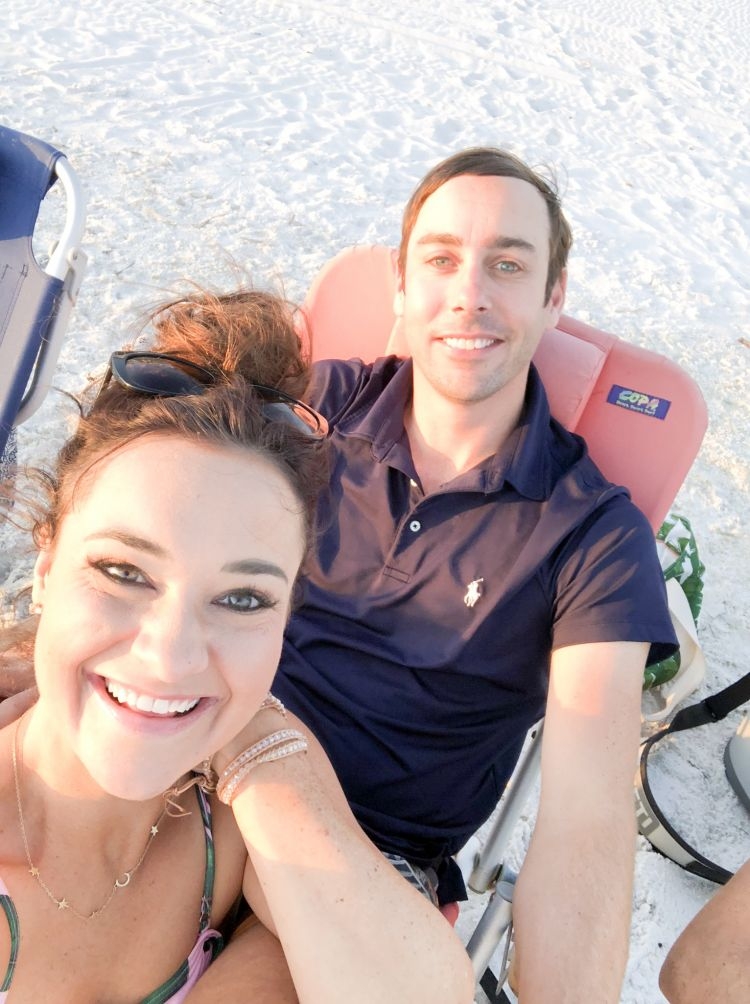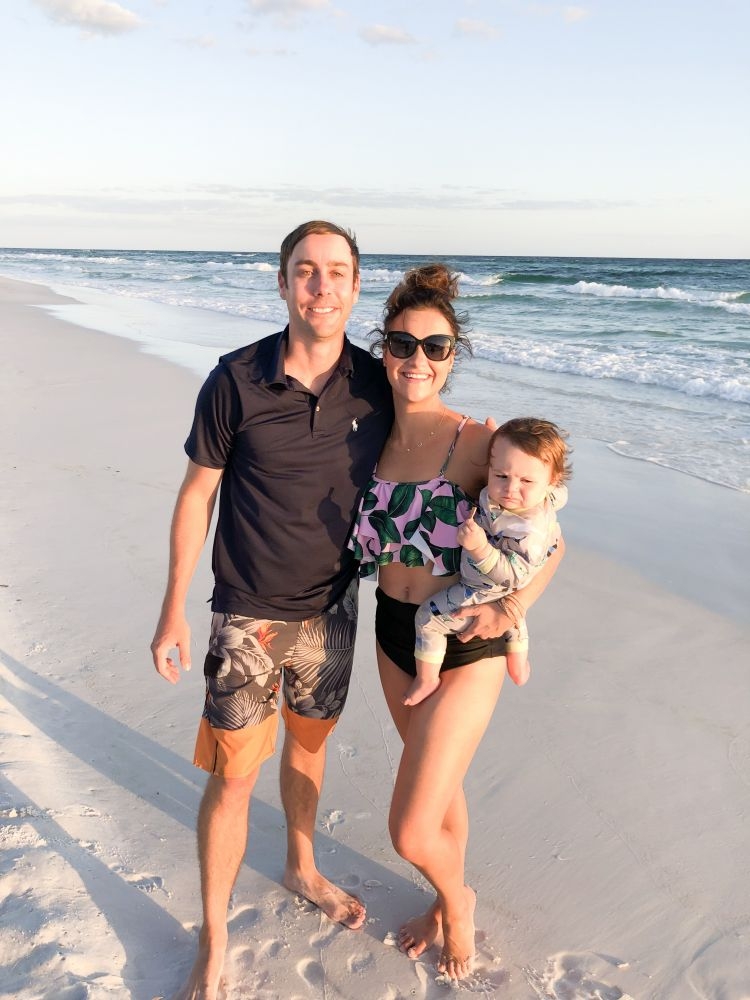 SHOP The Best 30A Restaurants & Recap Post HERE: My Amazon Swimsuit // Wrap Bracelet // Finn's Swimsuit– Use Code LIFEWELLLOVED15 for 15% off
USE MY CODE HEATHER15 ON THE GLOW APP TO GET 15% OFF YOUR SPRAY TAN!
Our love for 30A continues to grow stronger and stronger. I truly am not sure if there is another beach experience quite like it! I was extra excited for this trip as it was my FIRST time bringing Eric and both kids along. Last year, I visited with a girlfriend and Leyton (Finn was in my very pregnant belly). You can see more about that trip HERE.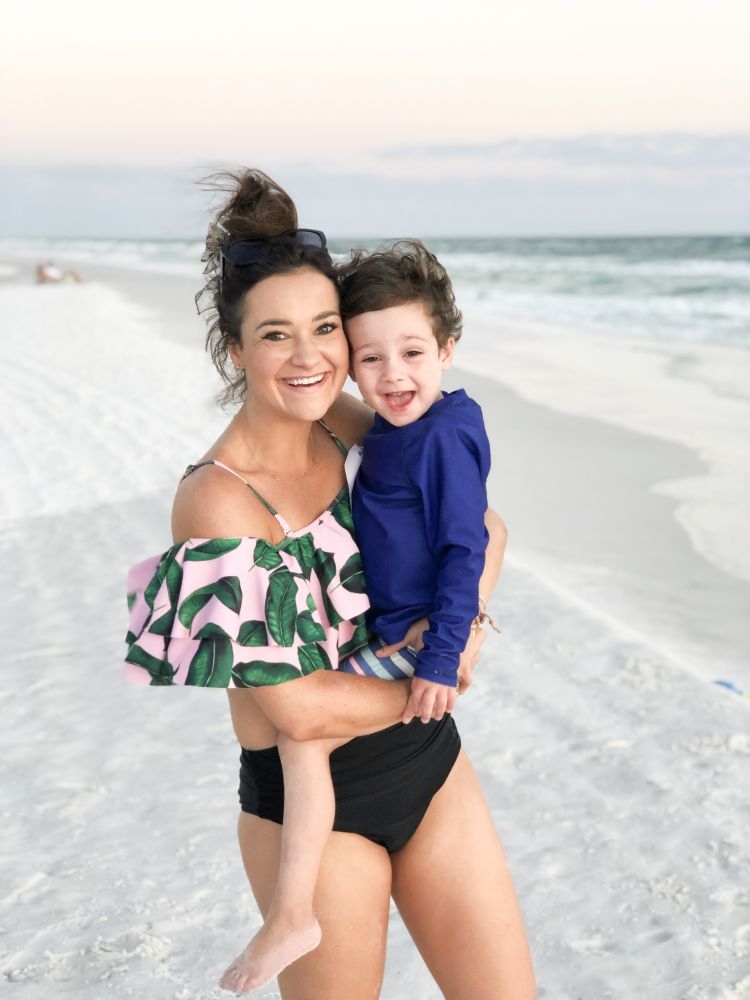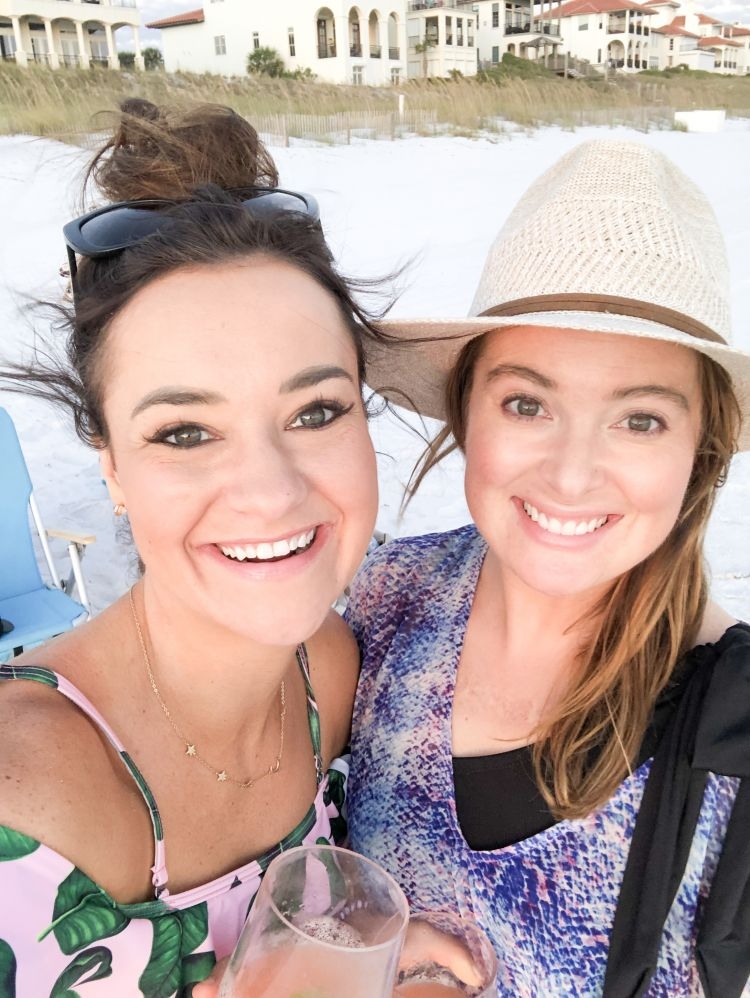 My Amazon Prime Swimsuit // Leyton's Swim Top
This time was extra special and a fun way to finish out summer with a bang! Before we jump right into where we stayed and my list of restaurant recommendations, I want to touch on a few things we did that are noteworthy!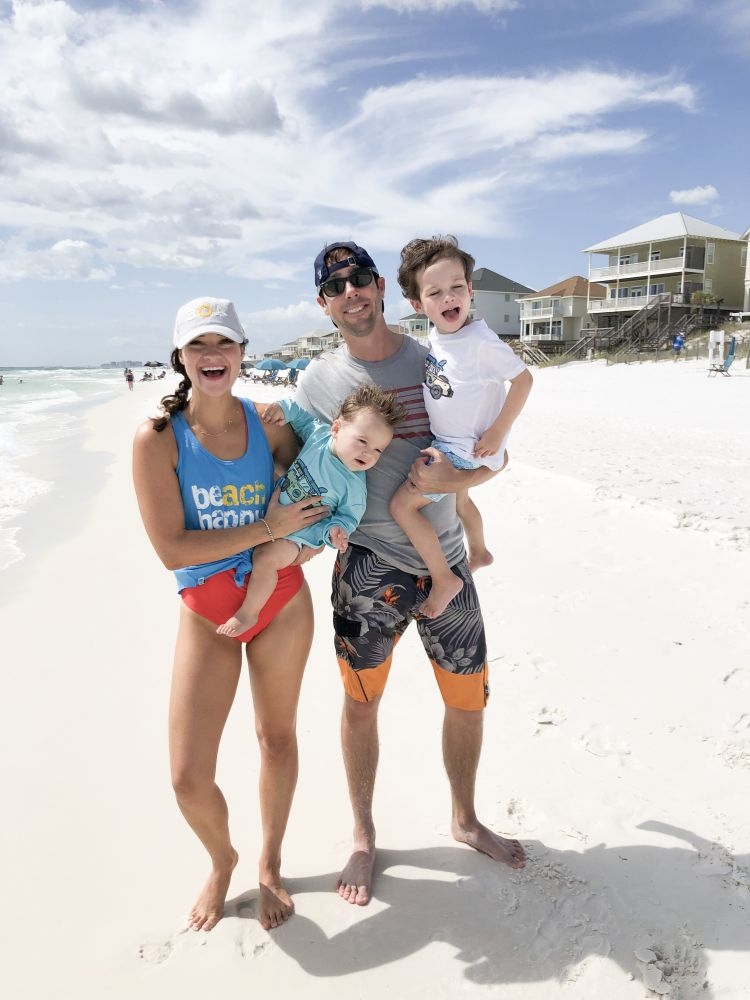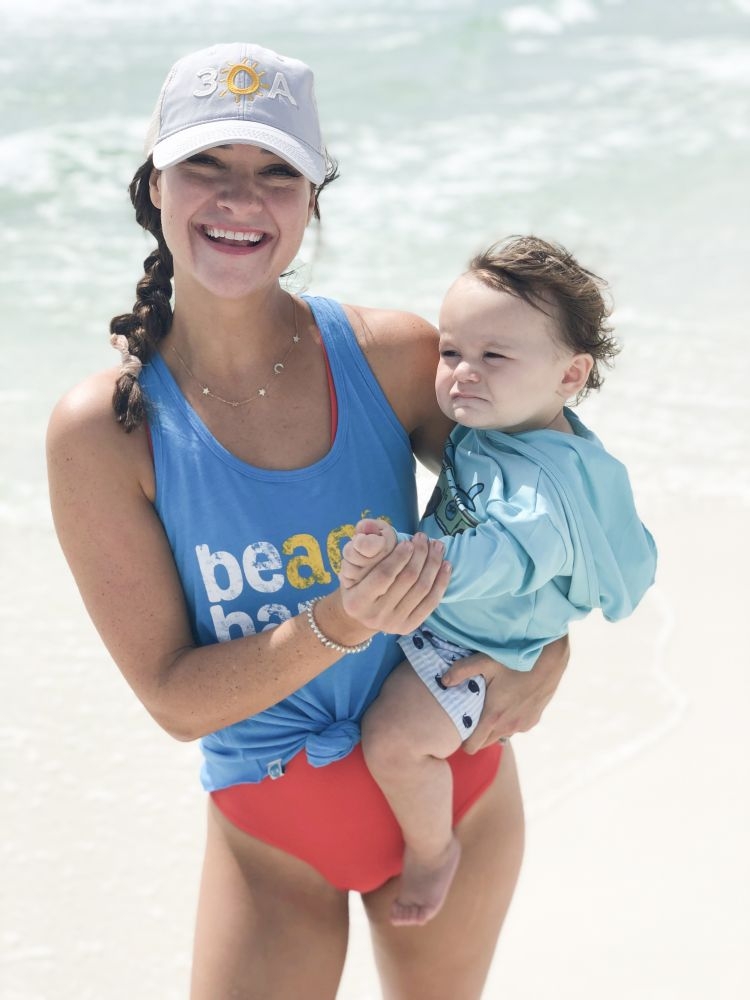 Visited 30A Gear Shop: We loved getting to go in and grab some souvenirs! Be sure to use my code LIFEWELLLOVED for 20% off!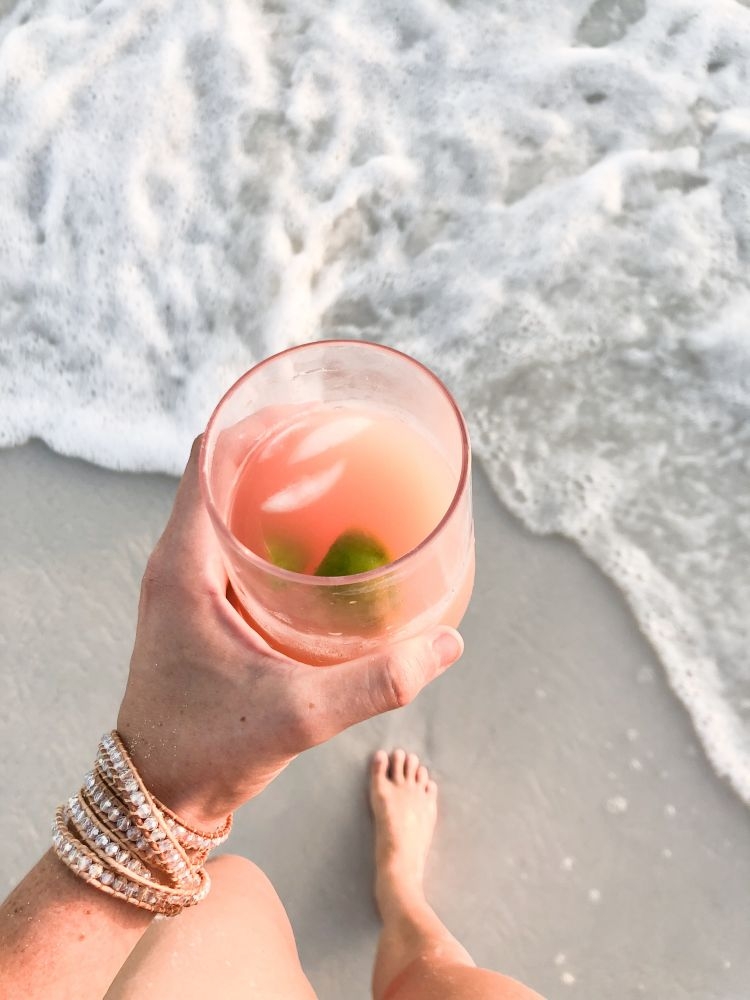 Drank The Most Delicious Drinks: Maybe the #1 question I got from you while on the beach was WHAT was in my cup! Haha! My friend Erin concocted this delicious drink and it's super simple: Simply Grapefruit + Tequila + Lime. We sometimes do Simply Lemonade + Vodka too and that is equally as yummy!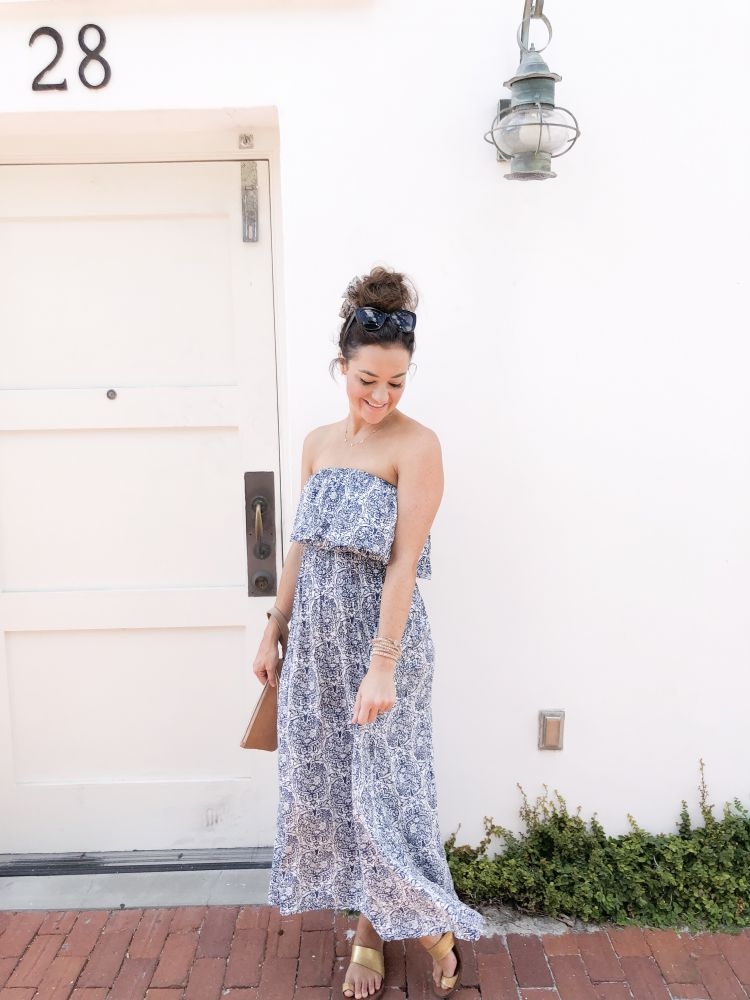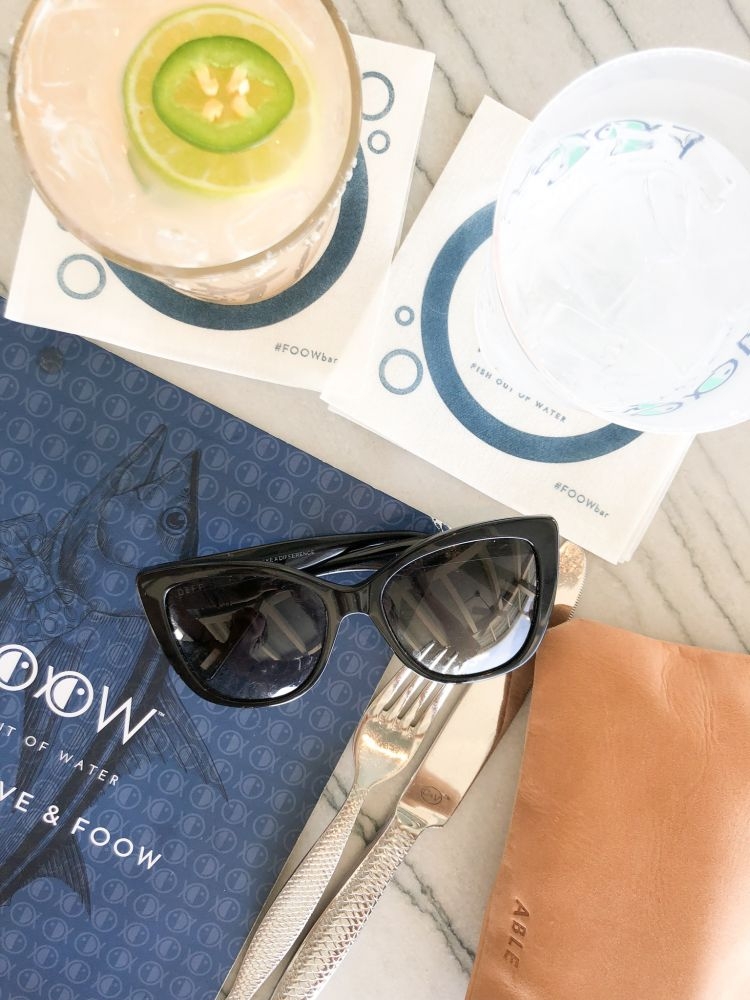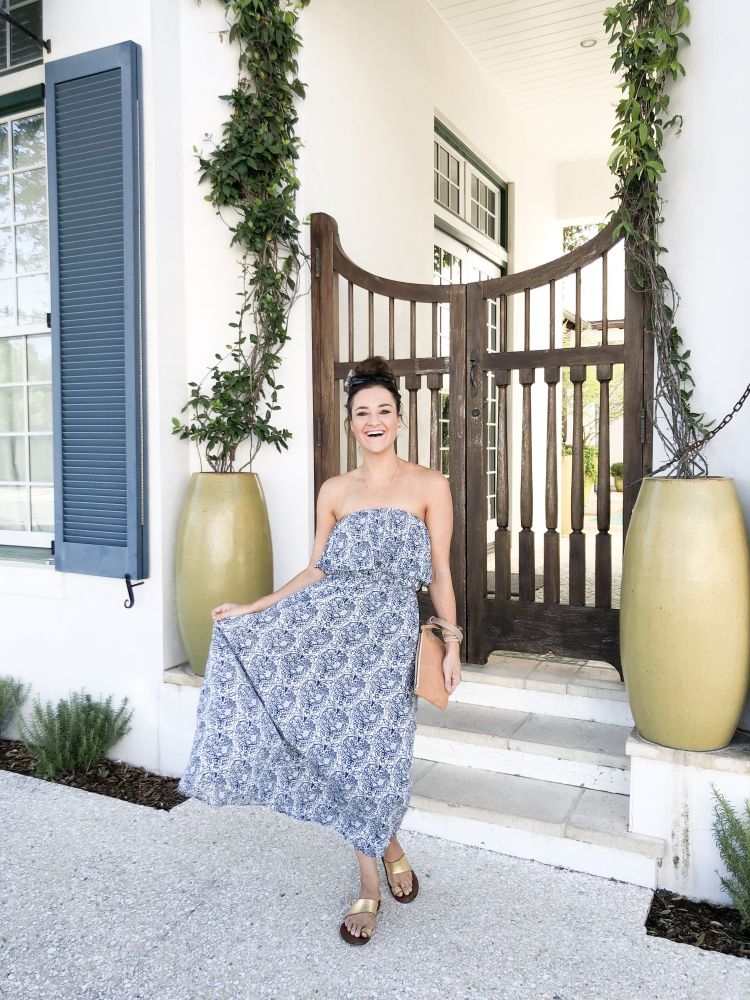 Walked Around Alys Beach + Explored The Surrounding Cities: My friend Erin and I got to sneak away while the guys took kid-duty and we went over to Alys Beach. It was so gorgeous and such a treat to get to walk around, enjoy coffee from Amavida Coffee Roasters (Iced White Chocolate Mocha is GOOD), and lunch from Fish Out Of Water (Heirloom Tomato Appetizer is YUM!).
The Best 30A Restaurants: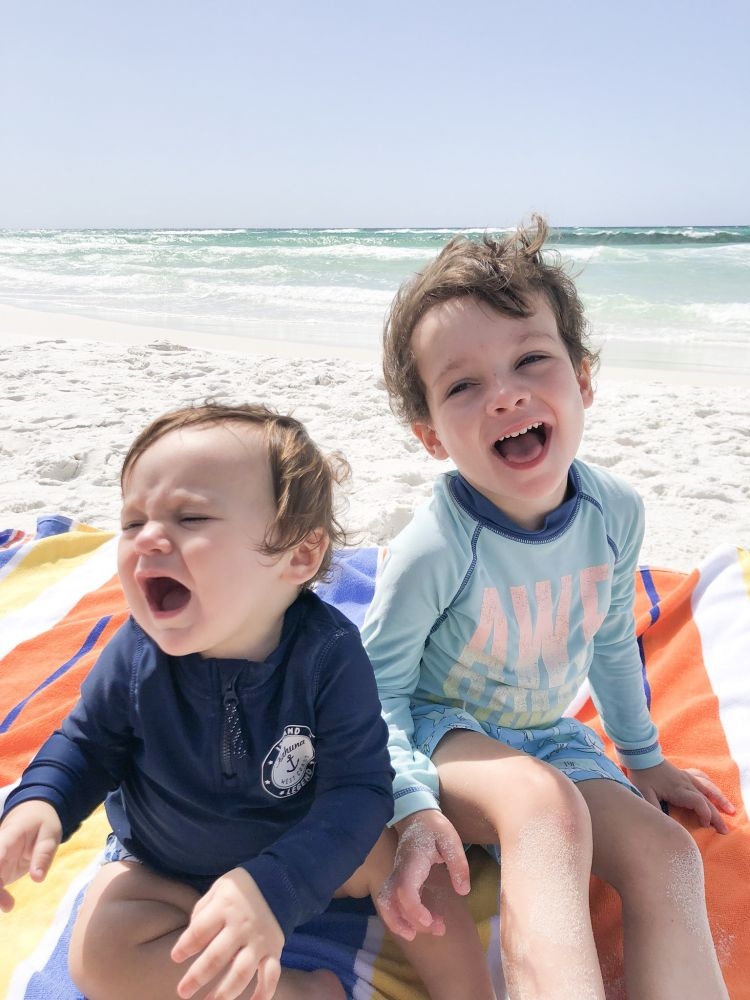 We didn't get to try out as many restaurants as we would have without the kids (because see image above) 😉 however, we did make it to Shunk Gulley and that was amazing! Being my second trip to 30A + being from Birmingham, I have a pretty good idea of what the best 30A restaurants are! I would love to hear any of YOUR favorites in the comments below!
Shunk Gulley – We loved going here with kids! Live music, green grassy area for kids to play in, delicious drinks (try the bushwacker or watermelon marg), and just plain old GOOD food. The burger was a hit!
Surfing Deer – I have been several times and LOVE the bacon on the line app + the outdoor seating area. SO cute!
Great Southern – I wasn't as thrilled with my dinner as what people said I would be, but the crab claws app and the coconut melon mojito didn't disappoint!
Bud & Alley's – GREAT beach views, was a fun spot for us to grab a drink before dinner!
Cafe 30A – #1 place I wanna hit up when we go back!
Pizza by the Sea – GREAT pizza – low key option for kids or a laid back night. Winning decision for the night we drove into town.
Pescado – I've never been but keep hearing amazing things!
George's – I hear they are under new ownership but back in the day all my friends loved it. Hoping it's still just as good!
Caliza – I made the mistake of trying to go here at lunch. It's open to the public for happy hour/dinner only. SO beautiful in Alys beach, looking forward to trying it next time!
Seaside Food Trucks – Tons of options + kid-friendly with weekend movies on the lawn.
These restaurants also come highly recommending: Shades Bar & Grill, Cuvee 30A, La Cocina, Big Bad Breakfast, Amici 30A Italian Kitchen, Firefly, Saltwater Grill
The Best Spot To Stay In 30A: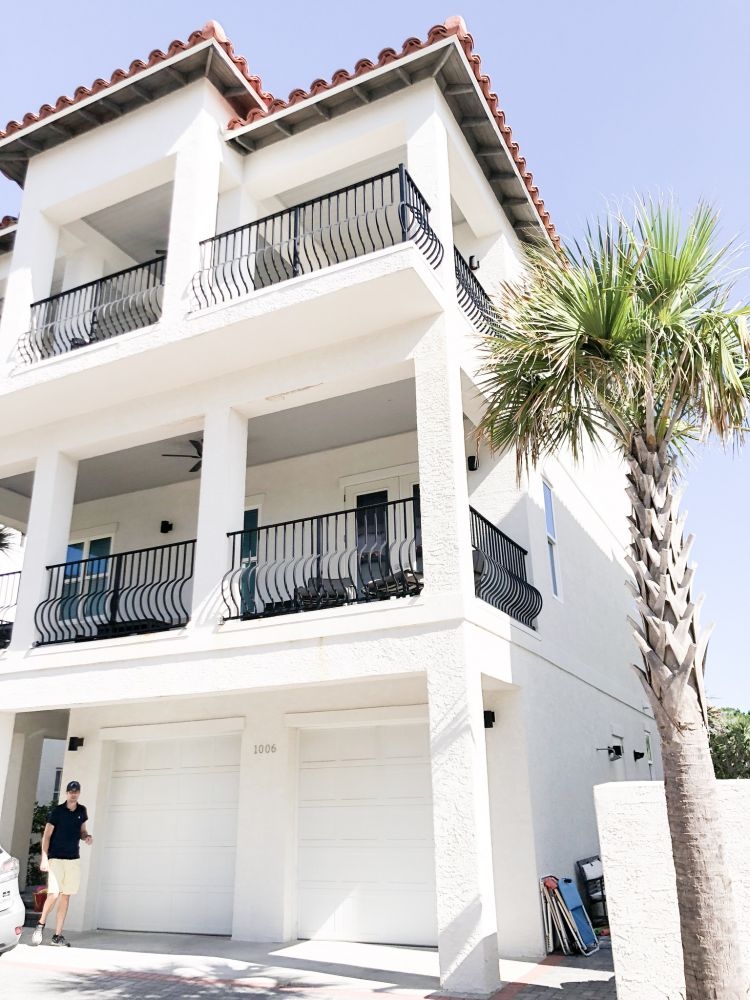 I am a firm believer that ResortQuest by Wyndham Vacation Rentals has some of the best vacation rentals and properties! We have stayed with them multiple times over multiple years. For this trip, we stayed at Lucy in Vizcaya – you can click HERE to see more details, photos, etc!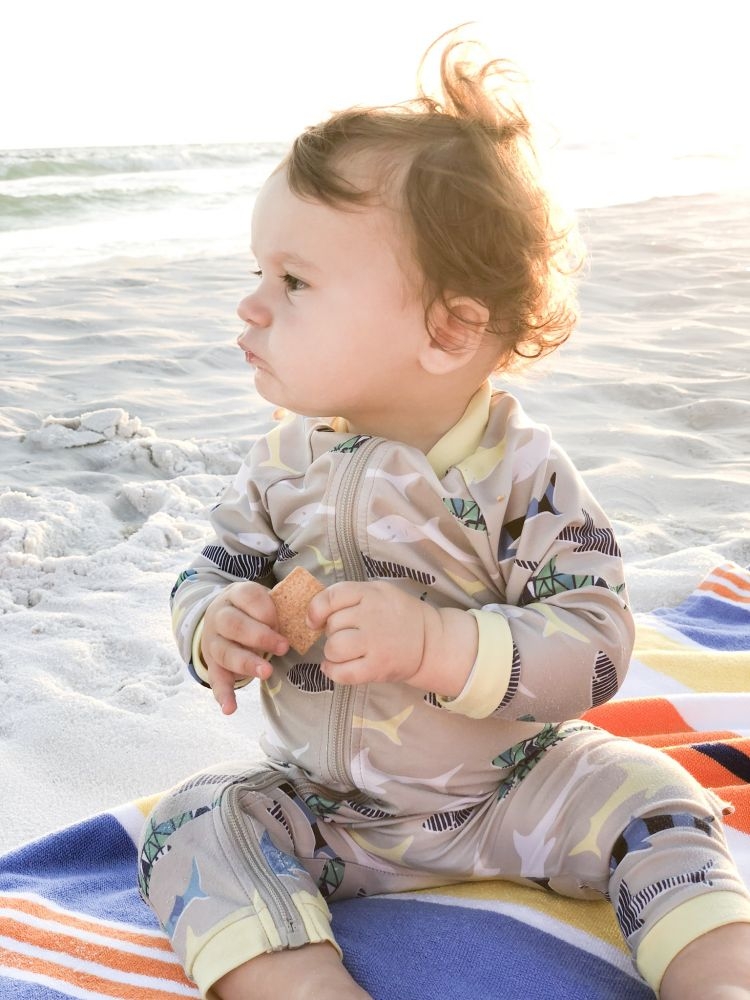 One thing we love is having the kitchen so that we don't have to eat out every meal (especially with kids). We love lounging around the pool and the easy access to the beach-the balcony view was my favorite!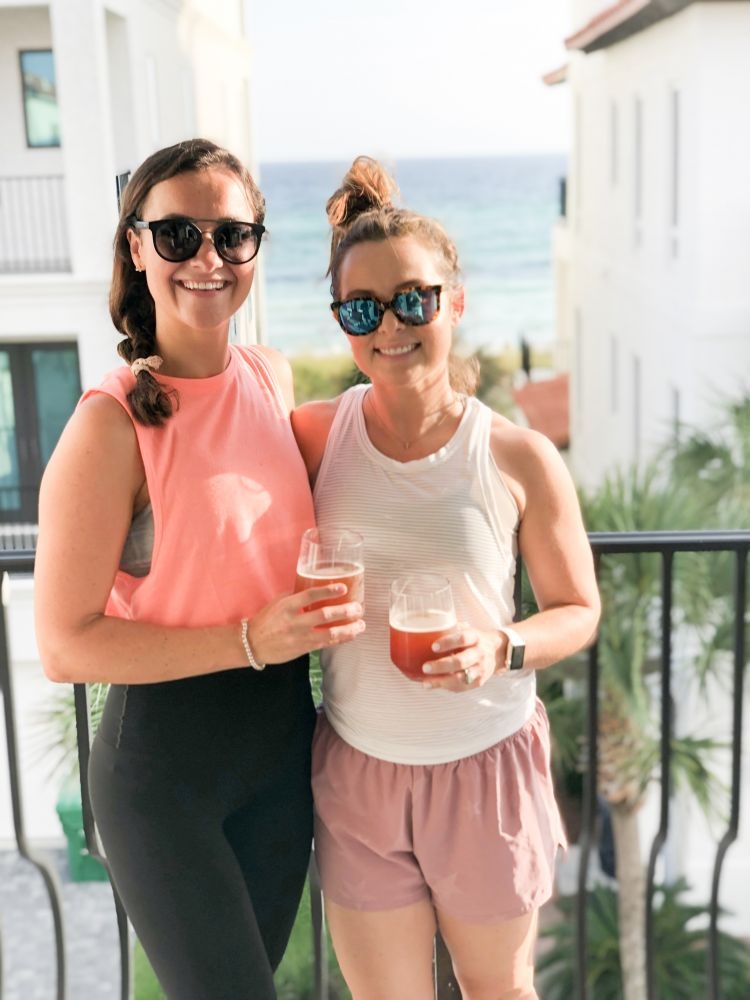 Top // Sports Bra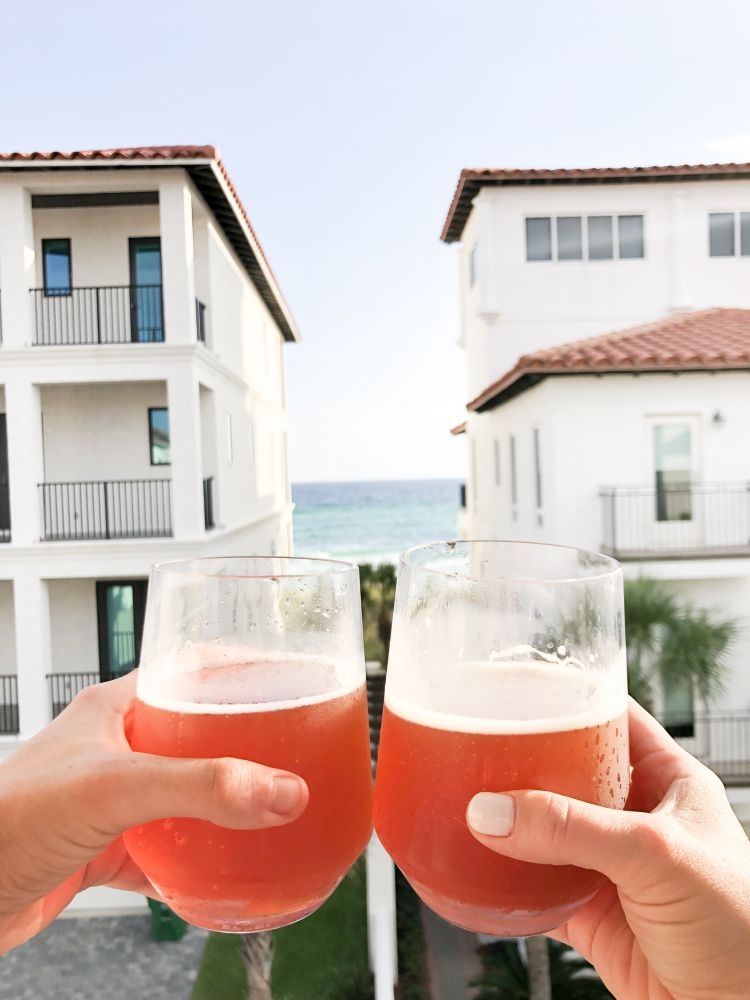 When I say across the street, I literally mean across a tiny street and BAM you're on the beach! The coastline and gulf view was gorgeous from our patio as you can see here.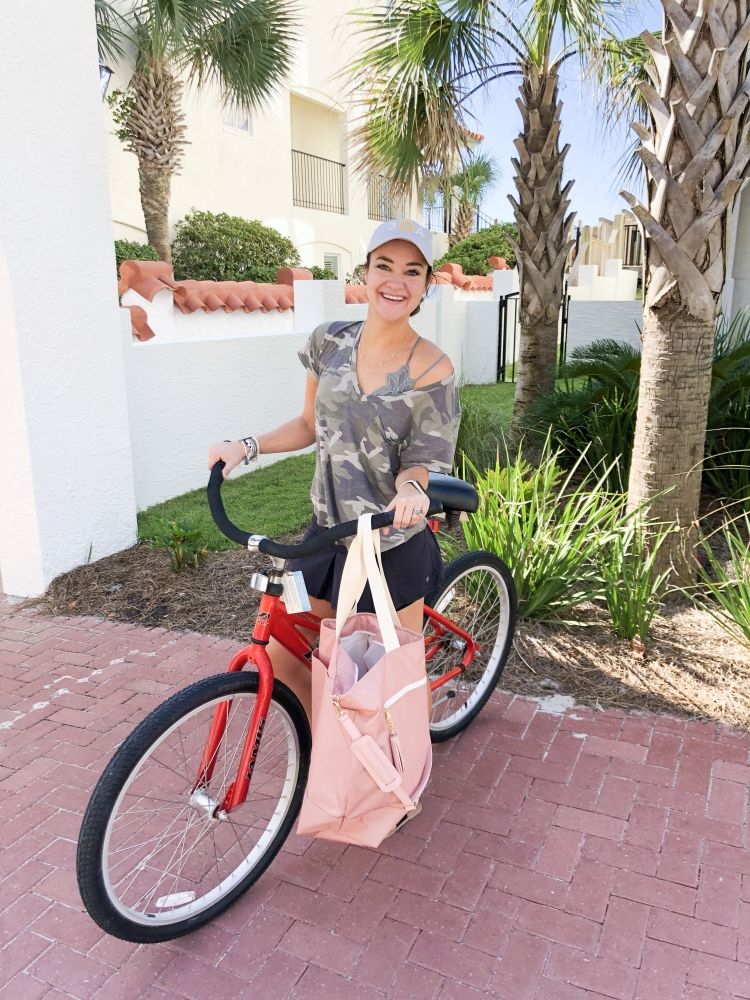 Logan & Lenora Weekender Bag // Target Camo V Neck Tee // Victoria Emerson Bracelet
The location is close proximity to everything nearby – you can easily walk or ride bikes to the beach as well as the shops and restaurants of Gulf Place Town Center.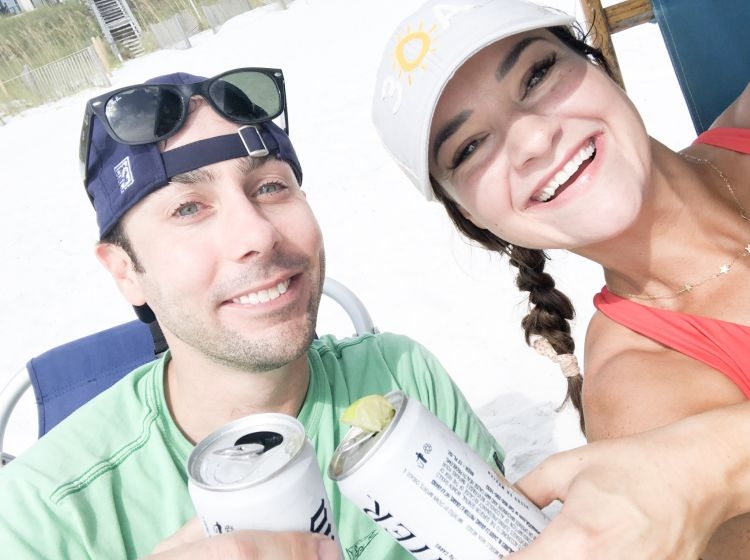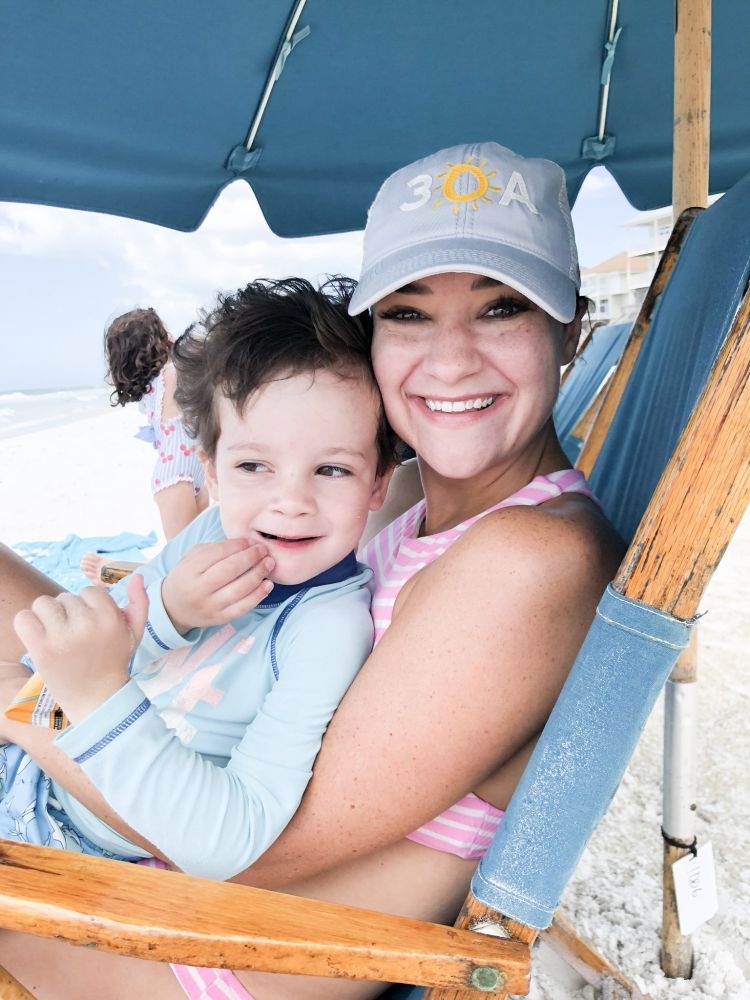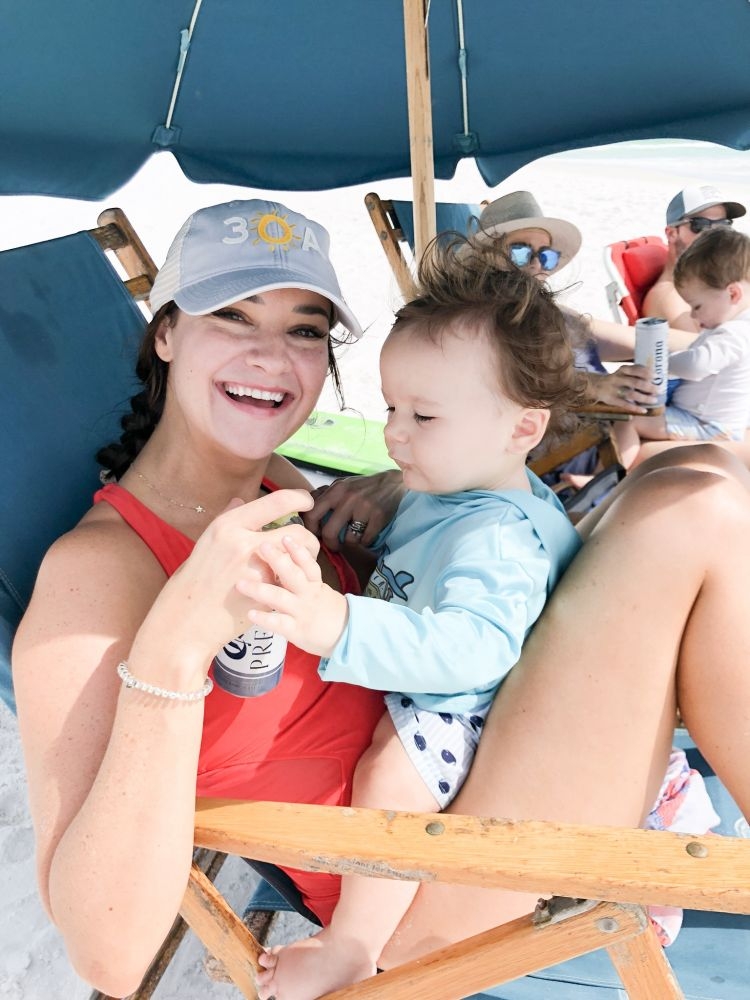 They had beach chairs & umbrellas INCLUDED, bikes INCLUDED, baby gates on the stairs (a parent's dream), and the outdoor pool already, accessible, and included in our stay. Can't get much better than that, truly!
Check Out More Travel Guides HERE:
SHOP My 30A Recap Post Here:

PIN The Best 30A Restaurants & Recap Post For Later!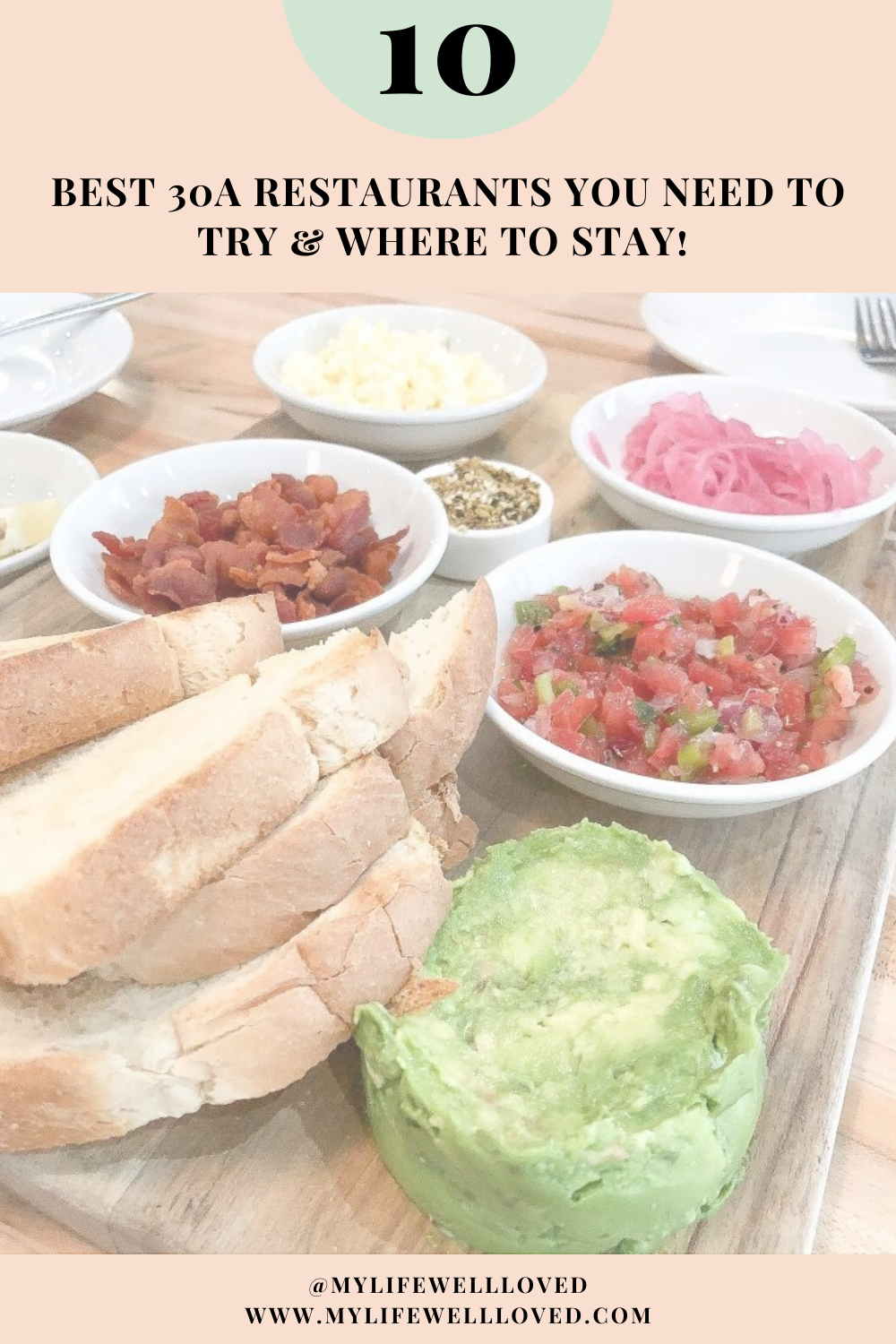 Heather Brown helps busy mamas of young littles who are caught in the hustle to find encouragement in their journey to true health, from the inside out, starting with the heart. Read her journey of learning to live a life well-loved
HERE!