SHOP The Carillon Beach Rentals Post HERE: Flowy Tiered Tank // White Denim Shorts // Sandals // Leyton's Button Up // Leyton's Native Shoes // Leyton's Shorts
Photos: Chloe Bee
In case you've never been to our Alabama and Florida beaches, let me tell you they are unlike anywhere else in the world. The white sand is something to behold! Depending on the time of year you go and how churned up the ocean is, the water can be a BEAUTIFUL blue and green hue to crystal clear. The water and sand this trip took my breath away. There was no sea weed and it was truly stunning.
Where should we eat while in the PCB area or staying at the Carillon Beach Rentals area? I polled you guys on this and got TONS of great answers. I put notes by the spots we ate so you can get more feedback and info. Feel free to leave comments letting me know if you have additional questions!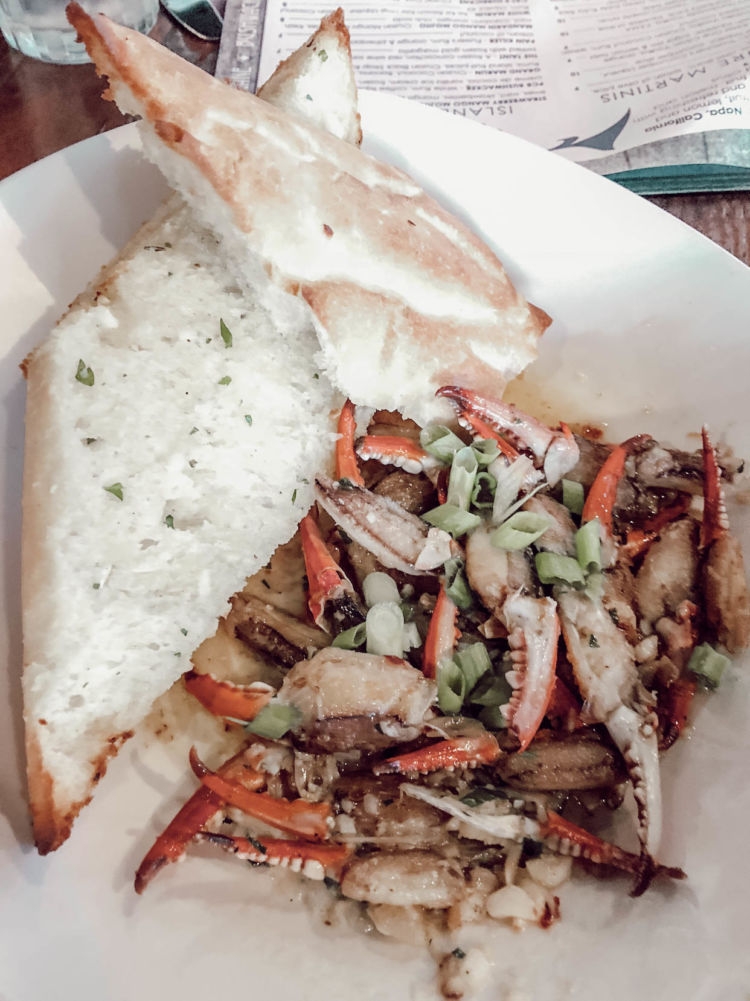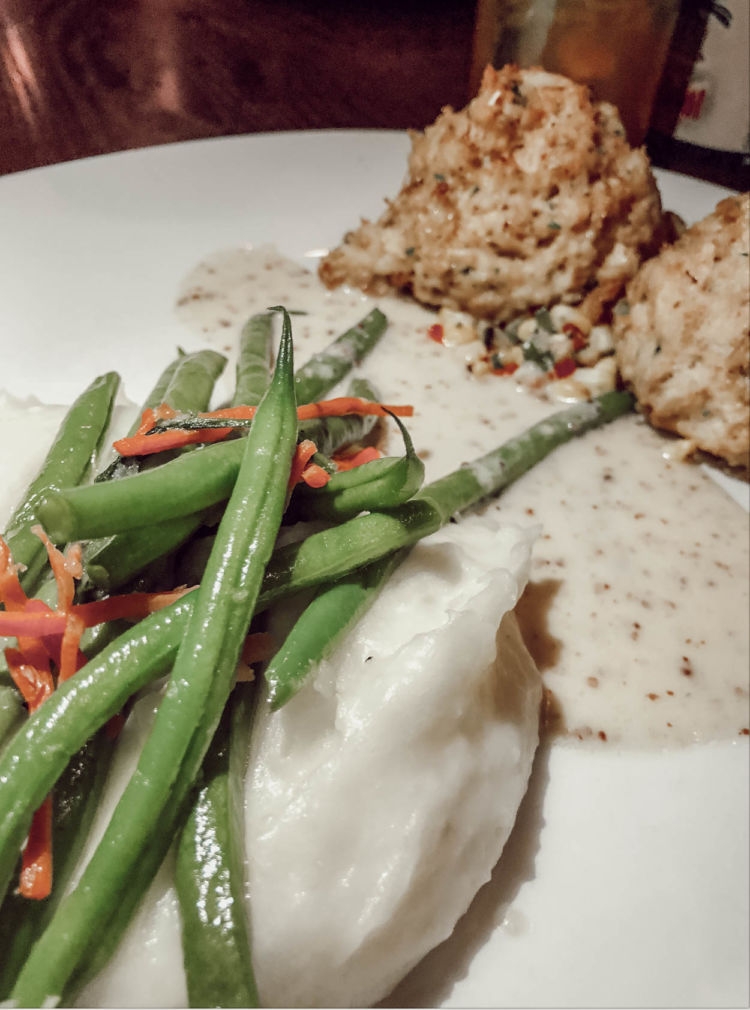 The Grand Marlin crab cakes and crab claws were to die for!
Breakfast and Brunch:
Grits and Grind
The Pancakery
Thomas Donuts – so many of you recommended this one to me and I was sad we didn't get a chance to stop in!
Andy's Flour Power – Some of Eric's family's favorite brunch spot!
Seafood:
The Grand Marlin – Leyton loved looking at the "dolphin" aka the big marlin hanging over the bar. It was HUGE and made quite a statement. The views looking over the water and the ships are pretty hard to beat. By far the best upscale dining we had this trip. The steamed crab claws and the bread they were served with were perfections.
Pineapple Willy's – this was a PERFECT first night out a restaurant to take the kids to. We sat outside and enjoyed the ocean view and my macadamia nut pineapple salad that I added chargrilled fish to was really good! (Pictured above)
Captain Anderson's – a PCB legend! Great date night spot. White table cloth-my in-laws LOVE it.
Firefly – another amazing date night option! The She Crab Soup here can't be beaten! We have been multiple times over the years.
Pompano Joe's Seafood
Sharky's Beachfront Restaurant
Boon Docks
Uncle Ernie's Bayfront Grill
J Michael's
C Level Grill
FINNS Island Style Grub
Hunts Oyster Bar & Grill
Runaway Bay Seafood
Hammerhead Fred's
Saltwater Grill
Hunt's Oyster Bar – Dive bar, kinda fun, lots of locals
Runaway Island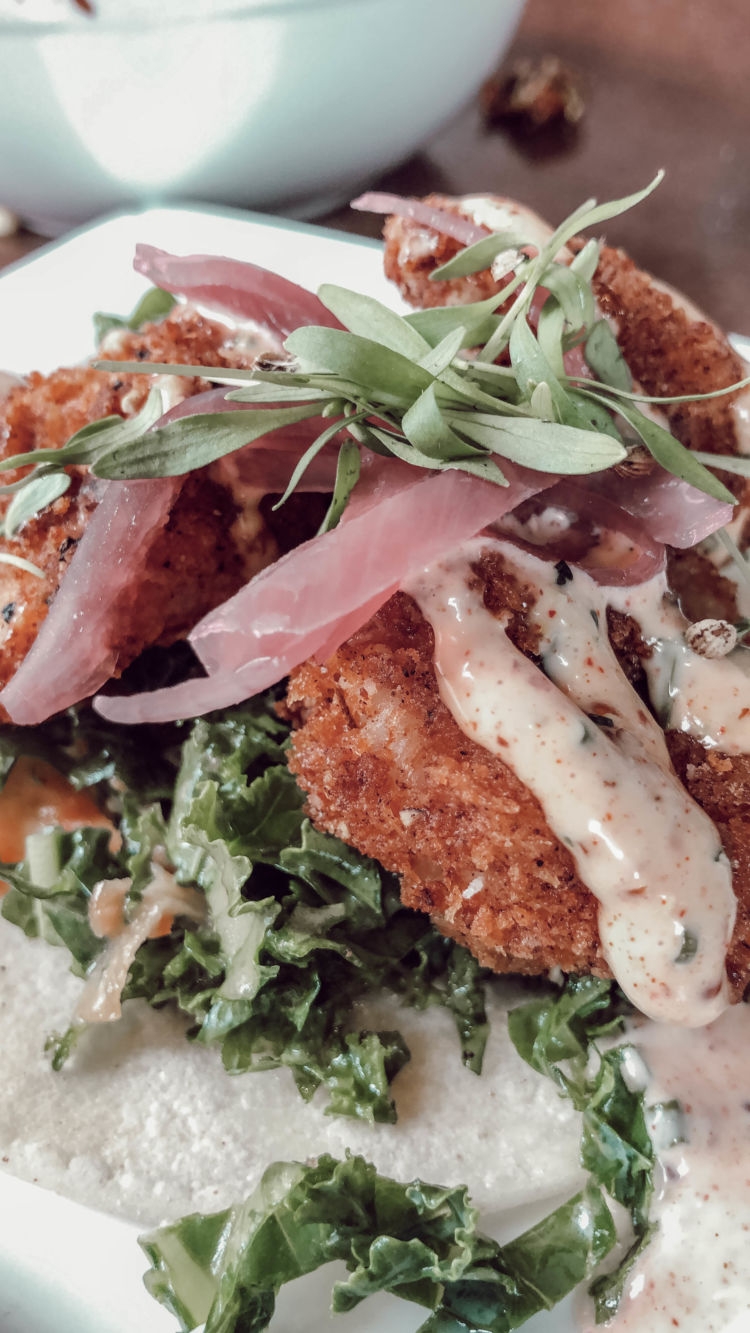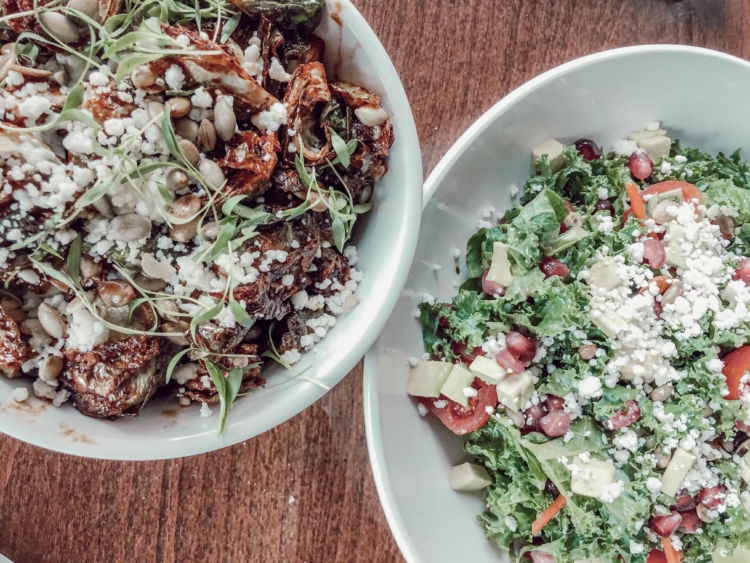 Mexican:
La Cocina 30A – This was our last stop for lunch on the way out of town and it was SO kid-friendly + they have a NEW chef who actually used to be in Birmingham for a small stint. We were VERY impressed with his culinary twists on Mexican and thought it was SO SO good! We tried the new Gulf Snapper Crudo (Alyssa couldn't stop talking about this!), Gulf Shrimp Tacos, Brussel Sprouts & Chopped Kale Salad + of course the guacamole. Chips came out warm! Their margaritas are fresh and truly next level.
Diego's Burrito Factory
American/Bar & Grill:
Salty Sue's
Barefoot On The Beach Bar & Grill
Bayou on the Beach
Spinnaker Beach Club and Paradise Grill
Cajun:
Dat Cajun Place
Italian/Pizza:
Nick's Slice of Brooklyn Pizzeria – every mom's dream when you are pulling into PCB at bedtime. We called in our pizzas, cheese curds, and salad when we were about 20 minutes away, whisked in, got our pizza to go, but the kids down to the bed, and enjoyed some carb-loaded goodness to ease away the stress of the drive. This was a BIG win let me tell you!
Sweet Basil's Bistro
Salvatore's Pizza and Wings
Dessert/Specialty:
David's Sno Balls
Gypsea Crepes
The Yard Milkshake
Pink Pelican Ice Cream Bar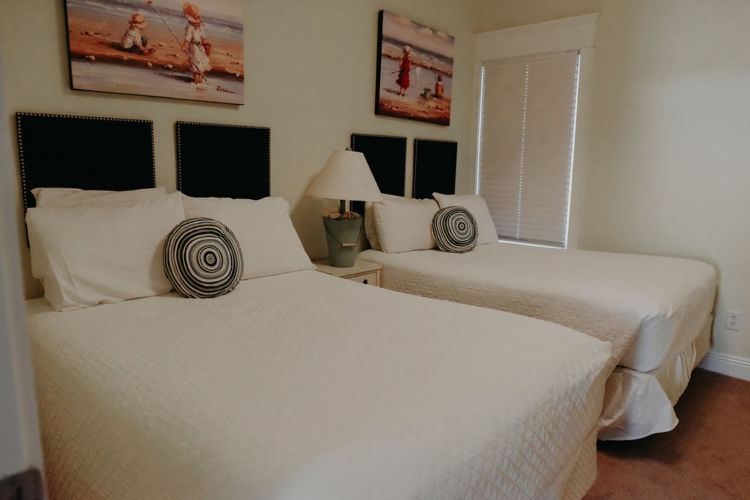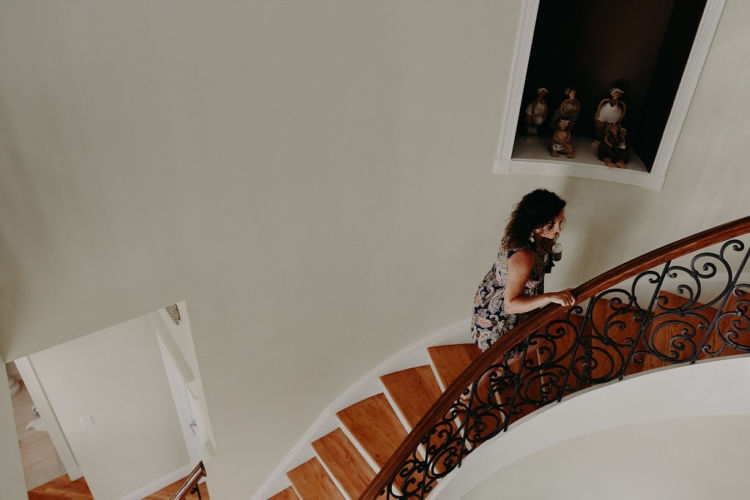 I'm so excited to share our Carillon Beach Rentals vacation with you guys! While I was there I got all kinds of questions from how Leyton was getting accustomed to the sand to what to pack for a toddler at the beach (this may have to be a whole separate post!) and what we thought about where we stayed.
What we loved about staying at Carillon Beach Rentals was it was so close to both Panama City Beach and 30A. In case you missed my full guide to 30A, you can see that HERE! The complex is a gated community with beautiful homes, picturesque walkways to the beach, bike rentals, and multiple pools! The house we stayed in had a beautiful BIG porch and upstairs porch off the master bedroom I loved to go out onto in the morning with my coffee and watch as golf carts drove by, check out the beautiful views, and just soak in the ocean air.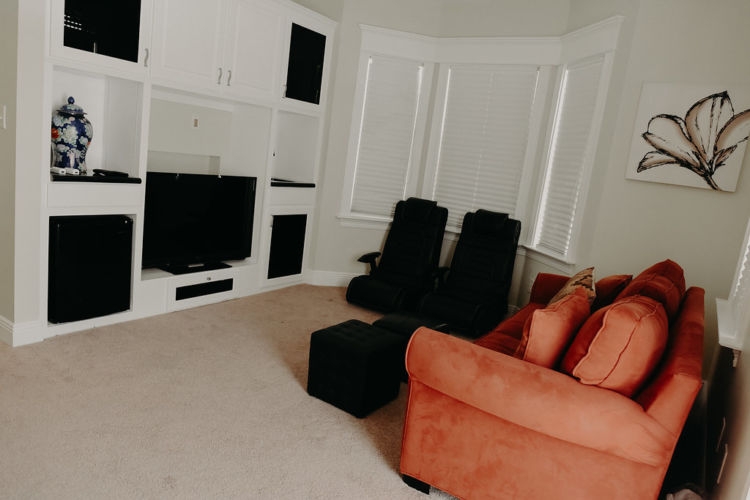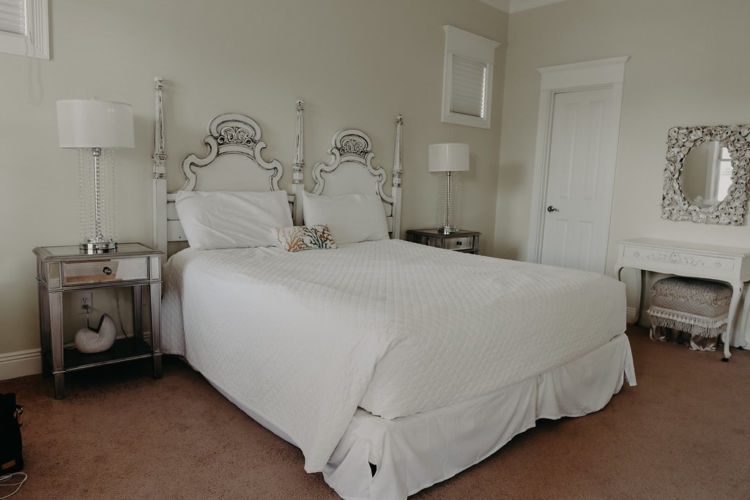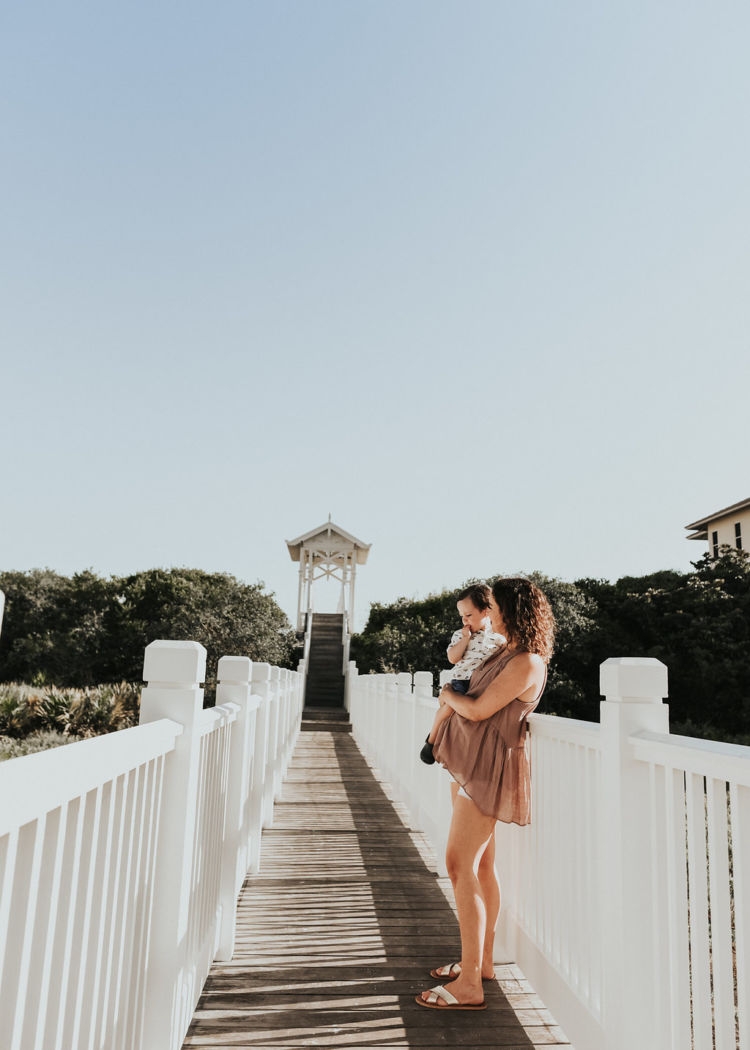 Walking over this beautiful walkway to the beach each time was so picturesque. It took us about 2 minutes to walk out of our front door and to the beach walkway. One thing I wanted to look into as soon as we got there was how long it took us to get to the nearest pool and the beach. I was so glad the pool and beach were both very close to our house!
I got to go on this trip with my friend, Alyssa, her two kids, and Leyton. Sadly after our Tampa trip the week before this trip, Eric couldn't get more vacation time. As you mamas know, traveling with kids is hardly a vacation anymore. It's moving your daily routine to the location of your choice with additional obstacles thrown in! HA!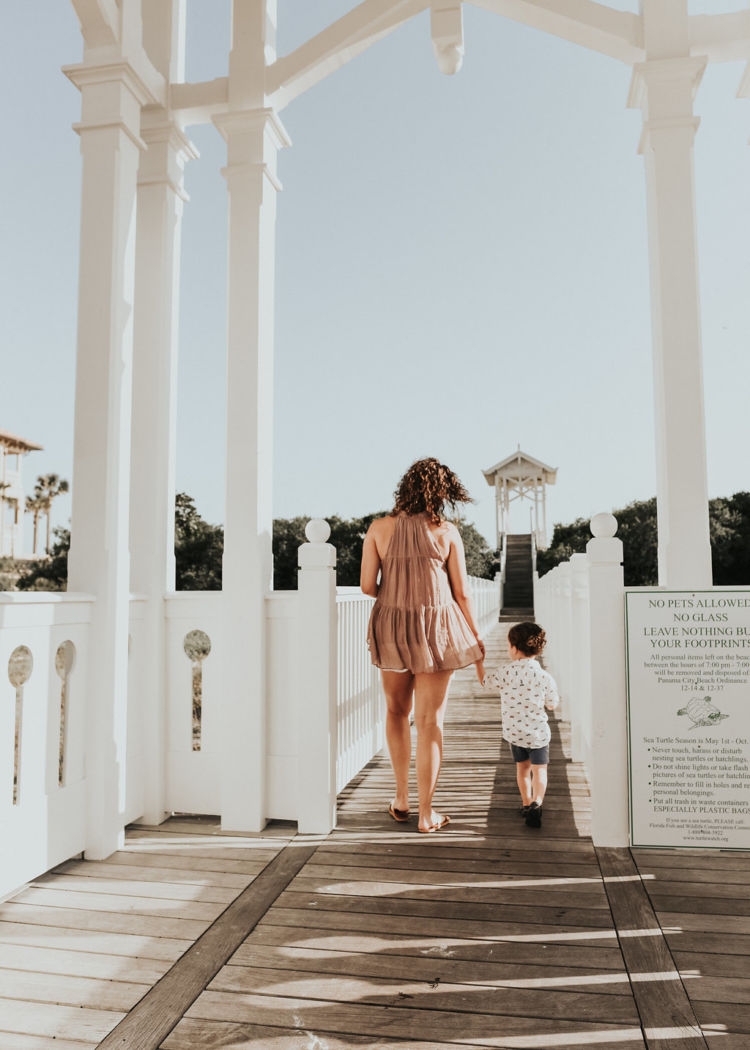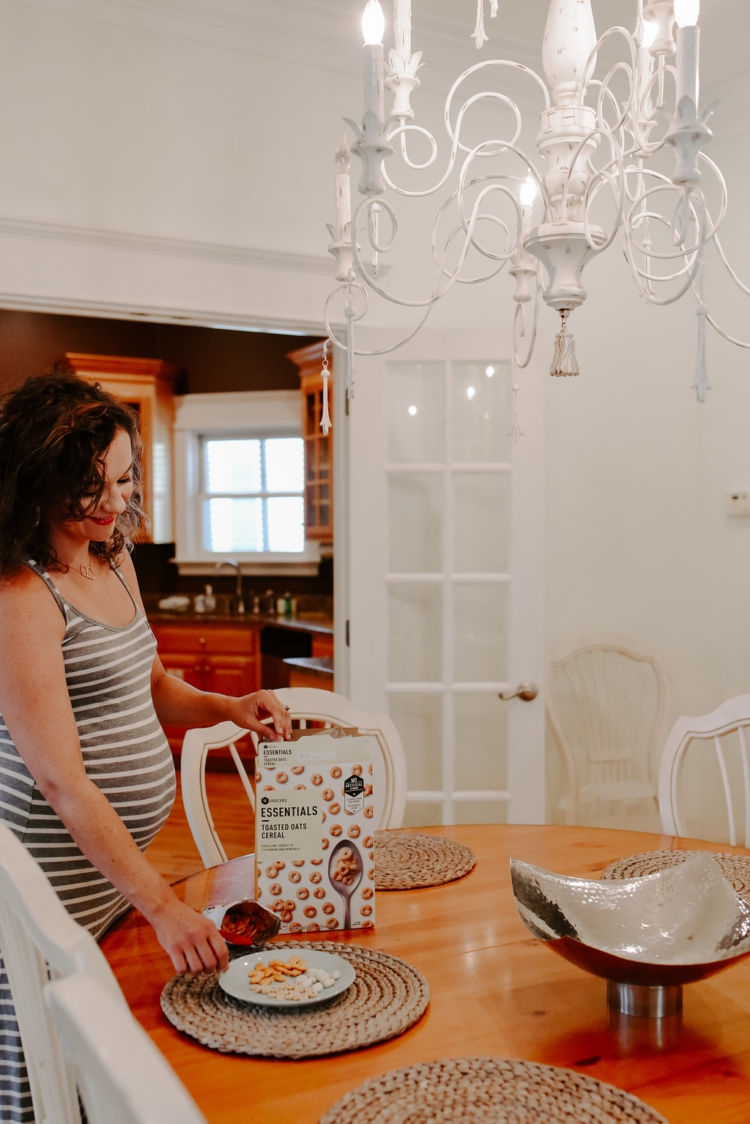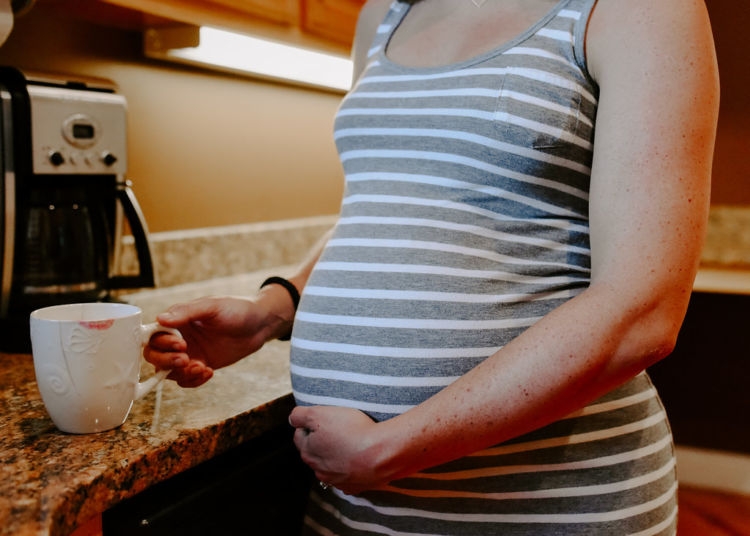 What made the trip easier traveling with a toddler? We loved having the full kitchen and tables/chairs to sit down and eat with the kids at our Carillon Beach Rental home. We used the oven to keep the pizza warm for us while we got the kids down to bed, we could easily have all 3 toddlers/babies seated with us for meals and had plenty of storage and space to cook and prep food for them as needed.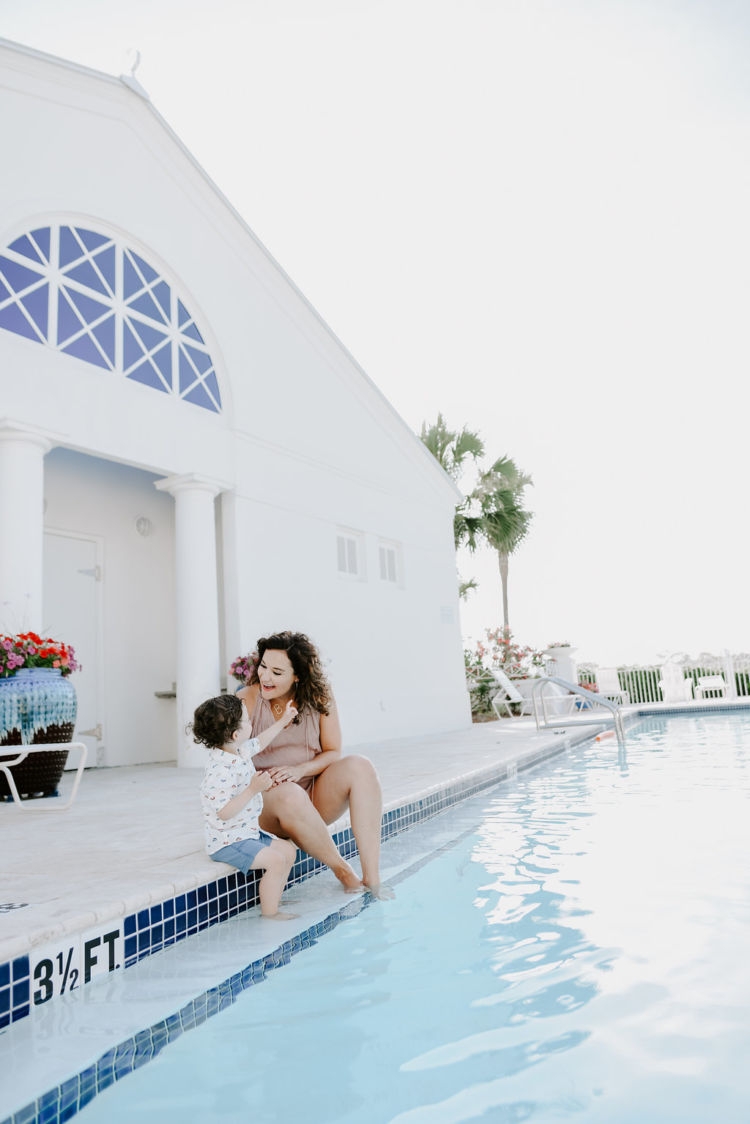 One of you asked me how to clean off all the sand? Unfortunately, the struggle is real on that one! The biggest trick I learned from Pinterest many moons ago is to pack a mini carton of baby powder in your beach bag. You can use the baby powder (or corn starch) to help the sand easily fall off. After our trips to the beach, we'd stop at the showers by the pools to get any sand unfound or unwanted off of us.
Want to see more of our beach trips and how we travel with a toddler? Make sure to check out our Tampa, Indian Rocks Beach and 30A trip recaps!
Have you stayed at the Carillon beach rentals before? Or if not, nearby? What are your must-do restaurants and places in the area?
Check Out More Travel Guides HERE:
SHOP The Carillon Beach Rentals Post HERE:

PIN The Post For Later!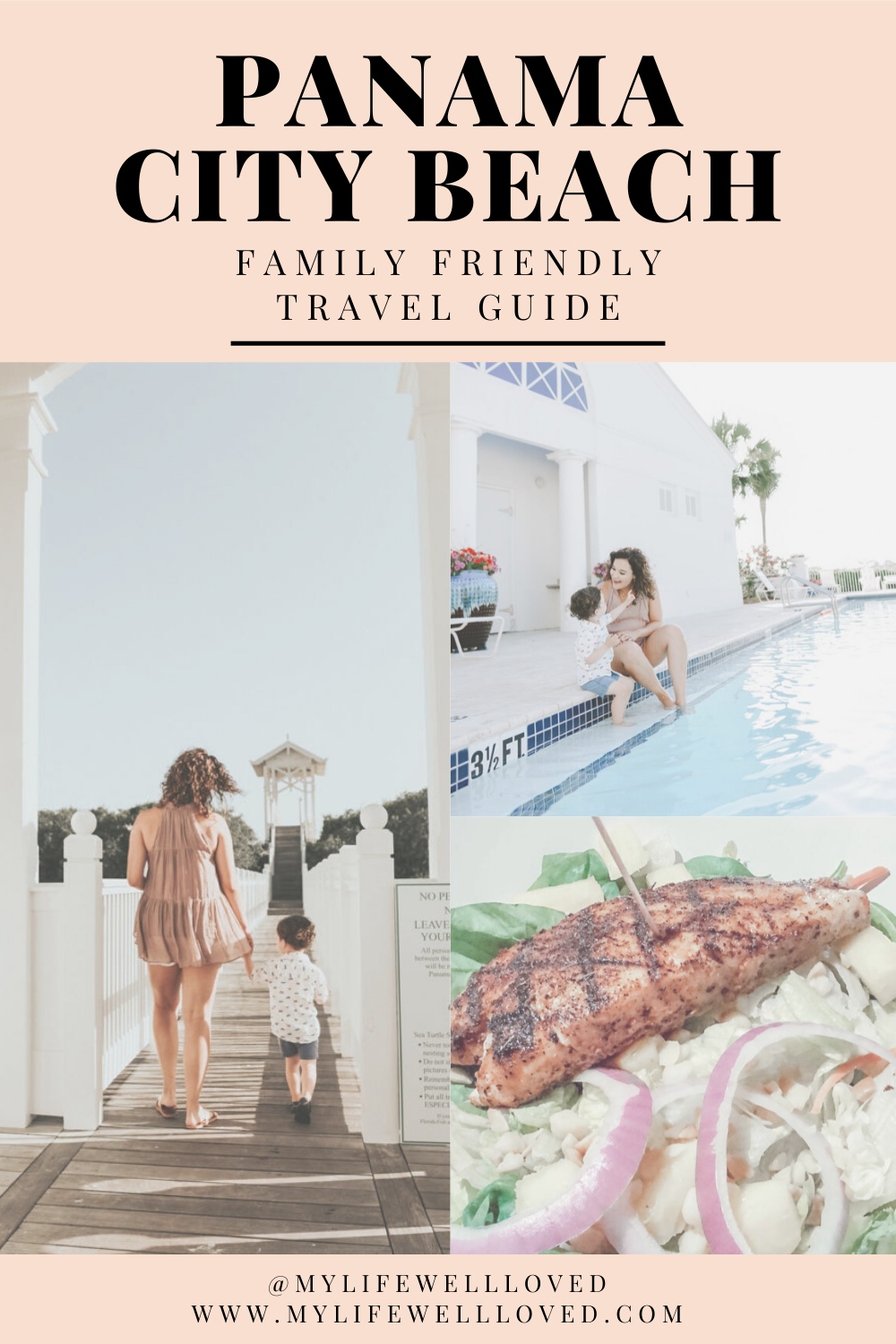 Heather Brown helps busy mamas of young littles who are caught in the hustle to find encouragement in their journey to true health, from the inside out, starting with the heart. Read her journey of learning to live a life well-loved
HERE!