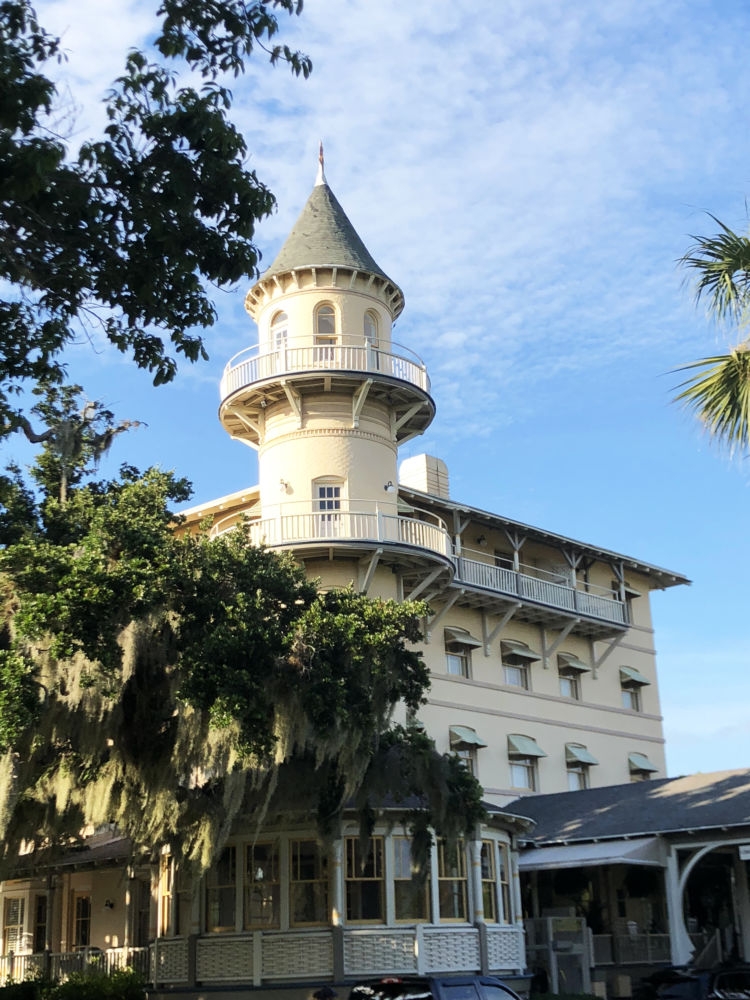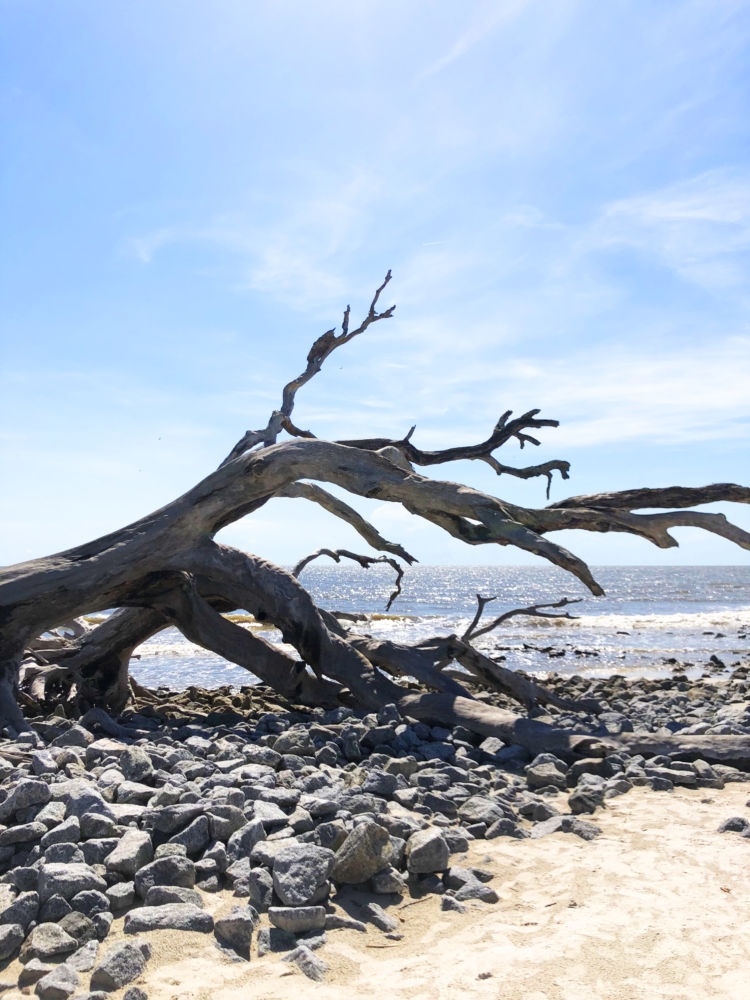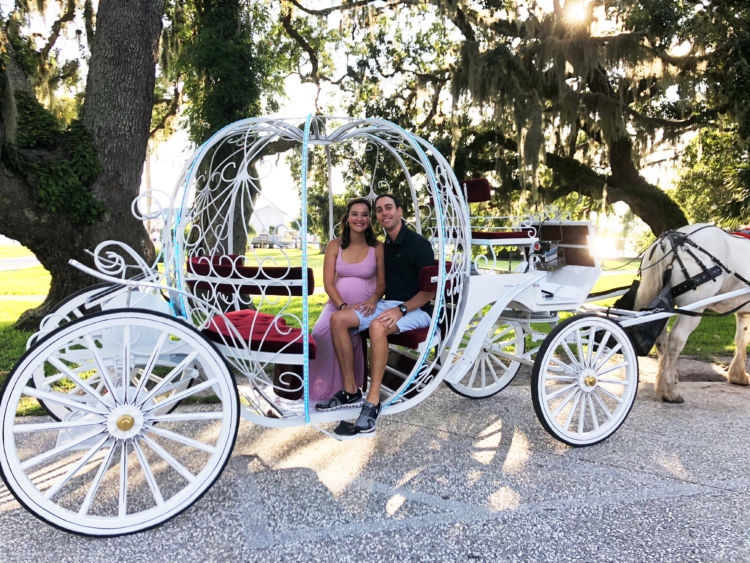 Shop the Things to Do in Jekyll Island Post: Dress//Sunnies//Shoes//Eric's shoes//Shorts//Shirt
In case you have never heard of a babymoon, it's basically the idea that like a honeymoon you have a getaway with your spouse. The babymoon is a last little getaway trip you can take before you have a new baby.
Eric and I threw around the idea of Austin, Savannah, the gulf coast and a few other areas, but ultimately decided we wanted to go somewhere that we could really just rest and unwind. As much as I love going to the gulf and being on the beach all day, at 7 months pregnant, it somehow wasn't quite as appealing as normal and the thought of it made me start sweating, ha! I also wanted to to go Savannah another time when I'd be up for having drinks and walking more. And then we also wanted somewhere that we could drive if possible instead of fly.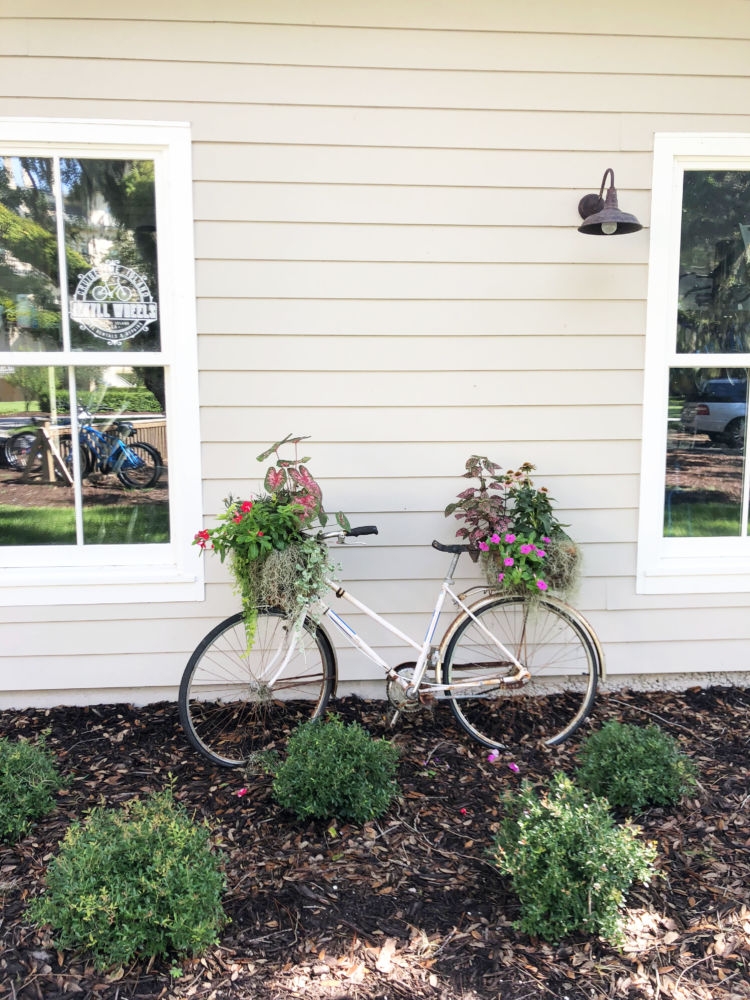 Our next door neighbors went to Jekyll Island about a year ago and had come home RAVING about how much they loved it and staying at the Jekyll Island Club Resort. They said that going to the island was like stepping back in time with a slower pace, lots of history, biking everywhere, rocking chairs on large wraparound porches and beautiful architecture.
Once we heard about it, we knew it would be a great option for us to slow down and take some time for us. Unfortunately the trip started on a sour note that I shared about in my last bumpdate, but honestly we saw how God protected us and also gave us many blessings through the people we met along the way due to our car incident.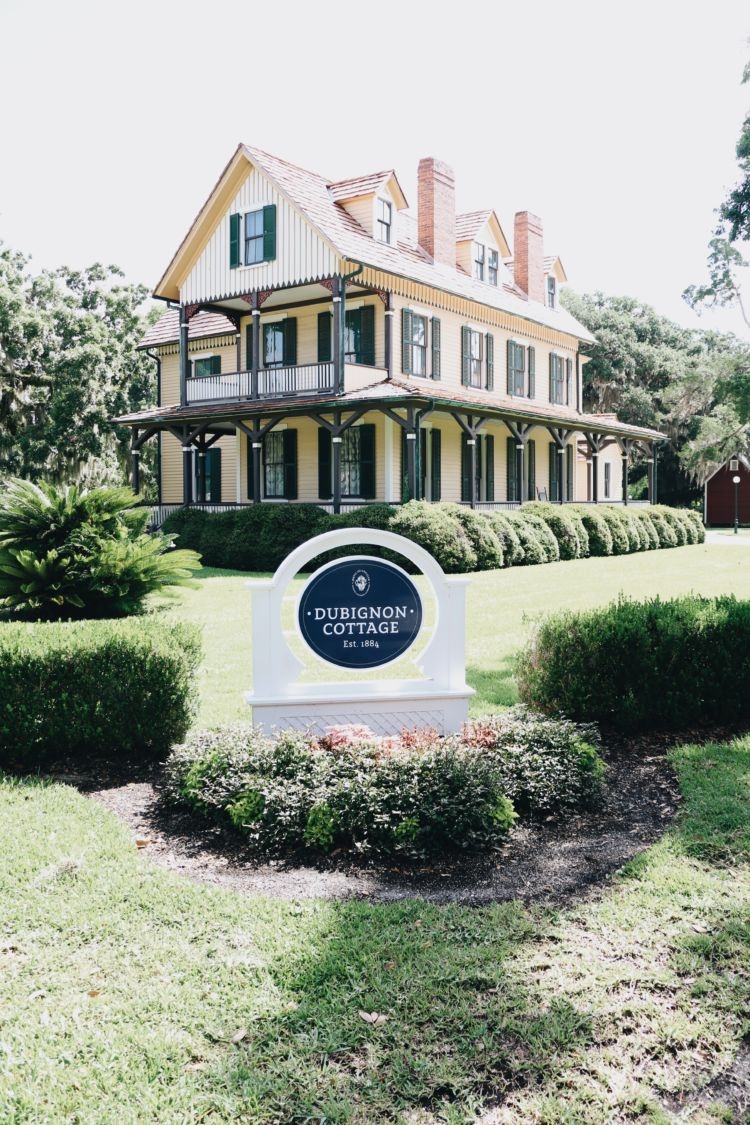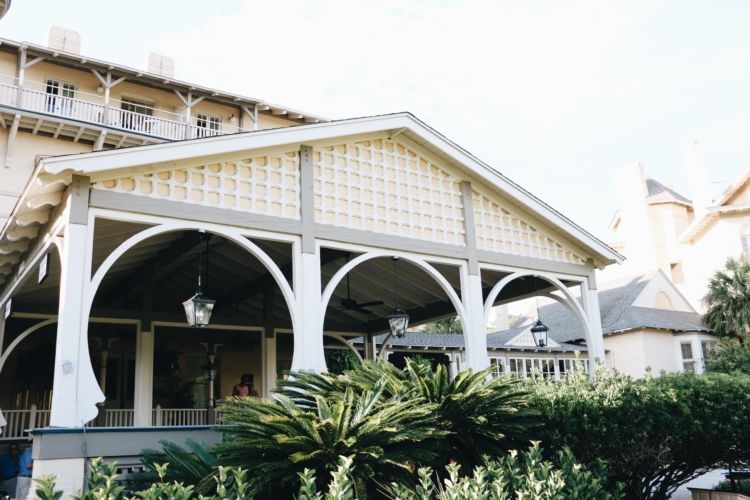 As soon as we pulled onto Jekyll Island, we were in awe of the secluded nature of the resort, the palm tree lined drive up to the Jekyll Island Club Resort and the beautifully manicured croquet court that was on the front lawn of the hotel.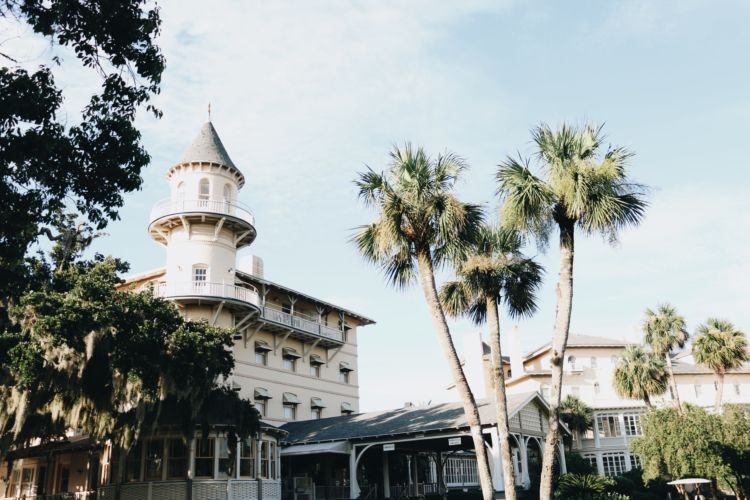 The staff and everyone we met at the Jekyll Island Club was incredibly friendly. When we walked into the beautiful, old reception area, saw the bar, libraries and parlours, it was almost as if we had stepped into another world a century ago. If you love history, you HAVE to check out the history of the Jekyll Island Club because it was opened in 1888!! It quickly became a retreat for families that represented one-sixth of the world's wealth and you see names that stayed there like the Pulitzers', Carnegies', Vanderbilts' and many presidents.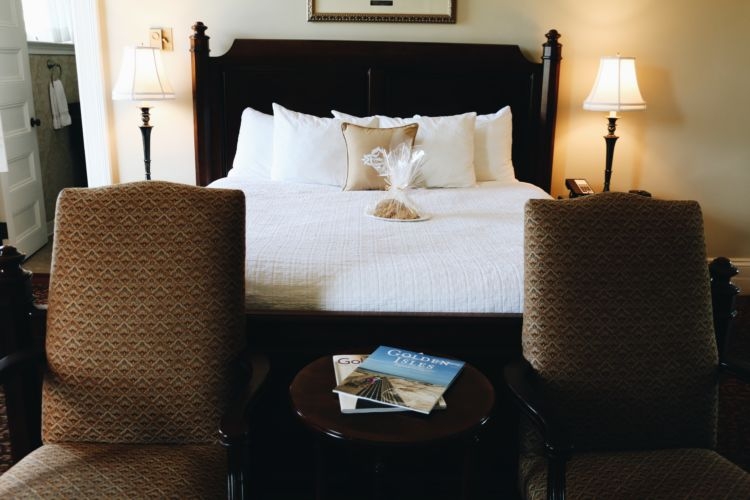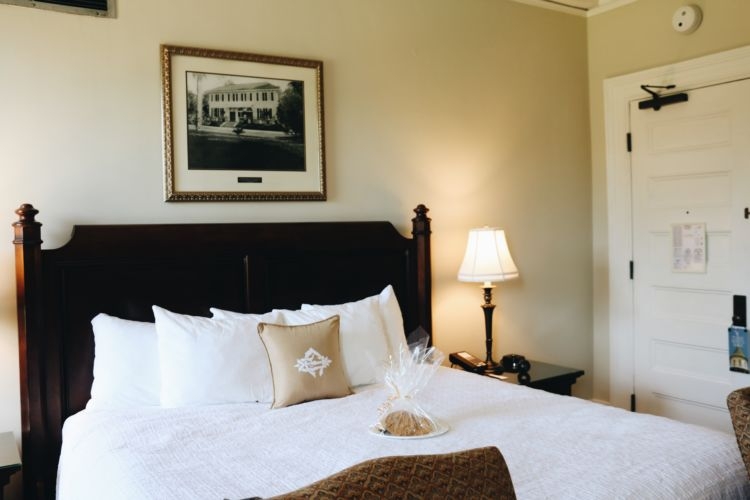 One of my favorite things we did at Jekyll Island Club was enjoy live music the first night we were there at The Wharf. It was a fabulous place to sit with a view of the water, grab a drink and apps and just enjoy the scenery.  In fact, we loved The Wharf views so much the first night that we decided to have a sunset dinner there our next night. I got the crab cakes and Eric got the fish tacos and both were EXCELLENT!
Things to Do in Jekyll Island: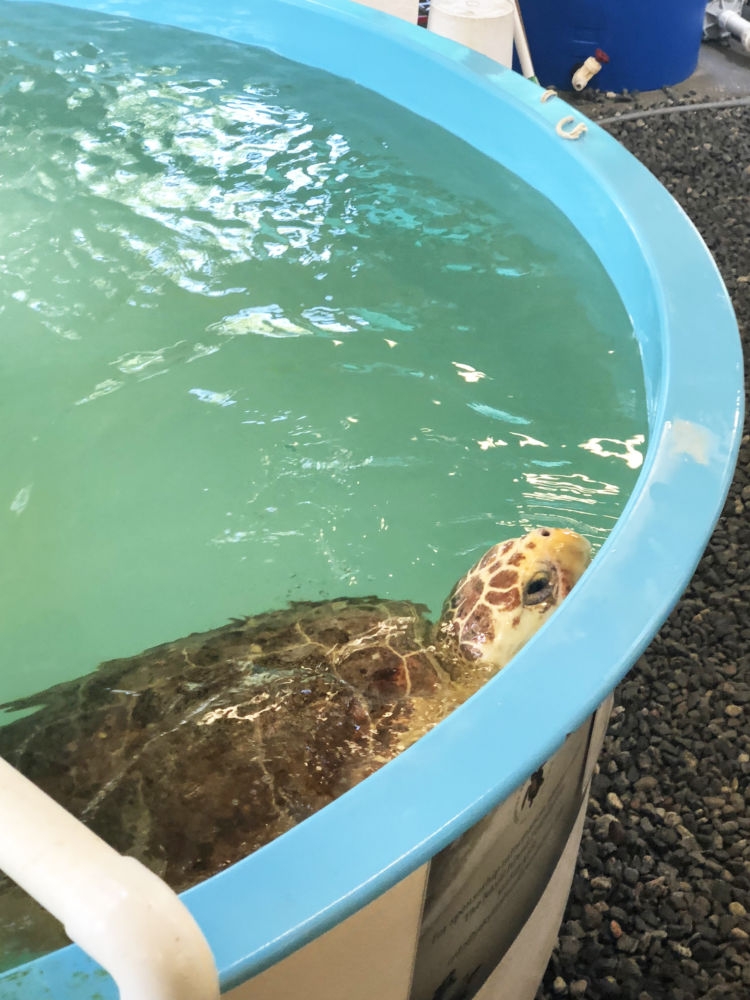 Georgia Sea Turtle Center – This is such a neat research and rehabilitation center with dozens of turtles from babies to 25+ year old mammoth turtles. A great experience for kids and adults alike. We of course had to bring Leyton home a souvenir from the gift shop which he calls "Tittle."
Brunch at the Jekyll Island Club Resort on Sunday or High Noon Tea: Our neighbors told us we HAD to go to the brunch at the Jekyll Island Club resort because there is a live pianist, cracked crab legs, crab claws, mimosas, an old elegant ball room, a TON of food and even a full omelette bar. Very cool experience!
Dolphin Tour – We were shocked at the amount of dolphins we saw! The tour guides were hilarious and kept us all very entertained.
Bike Trails – There are bike trails EVERYWHERE! So many good options to explore. Since I was 7 months pregnant, going biking was a little out of the question, but I can't wait to come back and explore these!
Croquet – Such a unique experience at the hotel! We loved seeing some men dressed out in their whites playing one evening!
Golf – Eric played at Pine Lake & I rode in the golf cart which was fun to do together! Of course it was hot but it's always fun to see Eric doing something he loves so much and the views were pretty! We even saw a small gator chilling in the water at one of the holes.
Massage – What preggo doesn't want a massage? You can book it in advance through the hotel concierge which I'd highly recommend since they were booked out over a week in advance when we went.
Historical Trolley Tour – I wish we had had time for this! Many people recommended it and told us it was wonderful!

Get dinner/drinks on the water at The Wharf –  As explained above, no brainer!

Driftwood Beach – This famous beach is one of the top 10 destinations in the US for beach weddings! A scene NOT to be missed if you visit the island. There are massive uprooted trees covering the beach. Movies and TV shows like The Walking Dead have been filmed here.
SHOP Things to Do in Jekyll Island Post: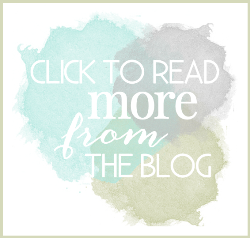 Free Pantry Staples List
Get the FREE Clean Eating Pantry Staples Printable List plus healthy living lifestyle tips from MyLifeWellLoved.com!