This post on the best things to do in Sandestin FL was originally published in August 2019 and updated in June 2020.
One of the most amazing retreats I've ever been on was hosted by the Hilton Sandestin Beach and included me and three other lovely ladies: Alex from Adored By Alex, Kate from Lonestar Southern, and Karli Willis! We had so much fun and the sun and sand were exactly what I needed! The views were stunning and you can't beat that sugary white sand and gorgeous blue-green water! Keep scrolling down for all my recommendations on the best things to do in Sandestin FL!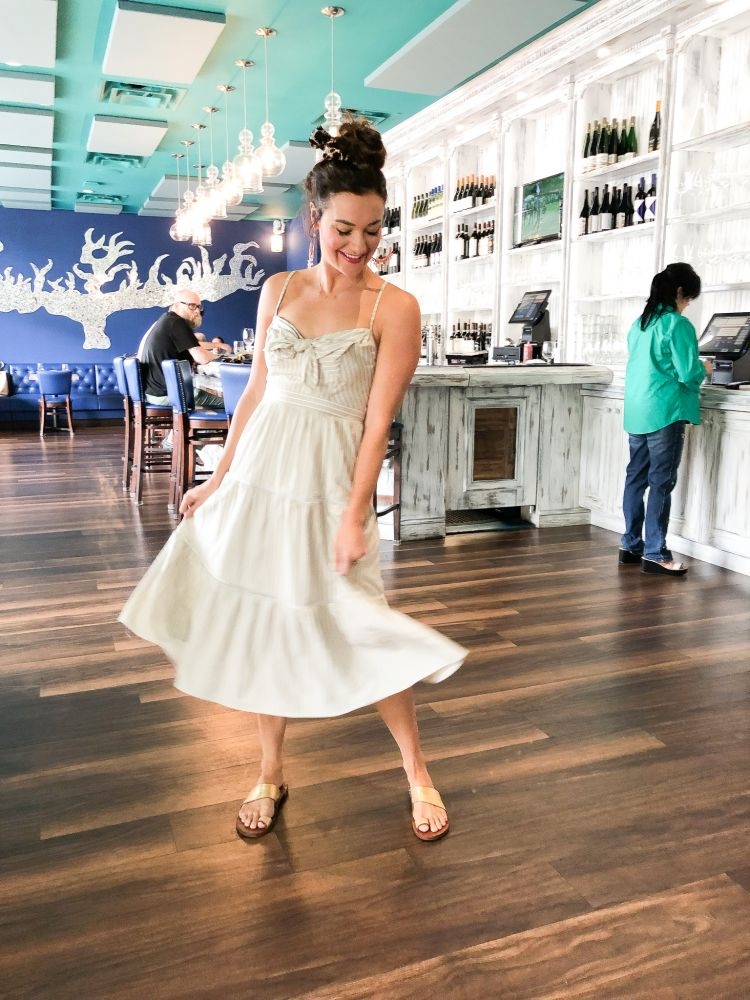 SHOP THIS SANDESTIN FL LOOK:
Dress // Shoes // Hair Scarf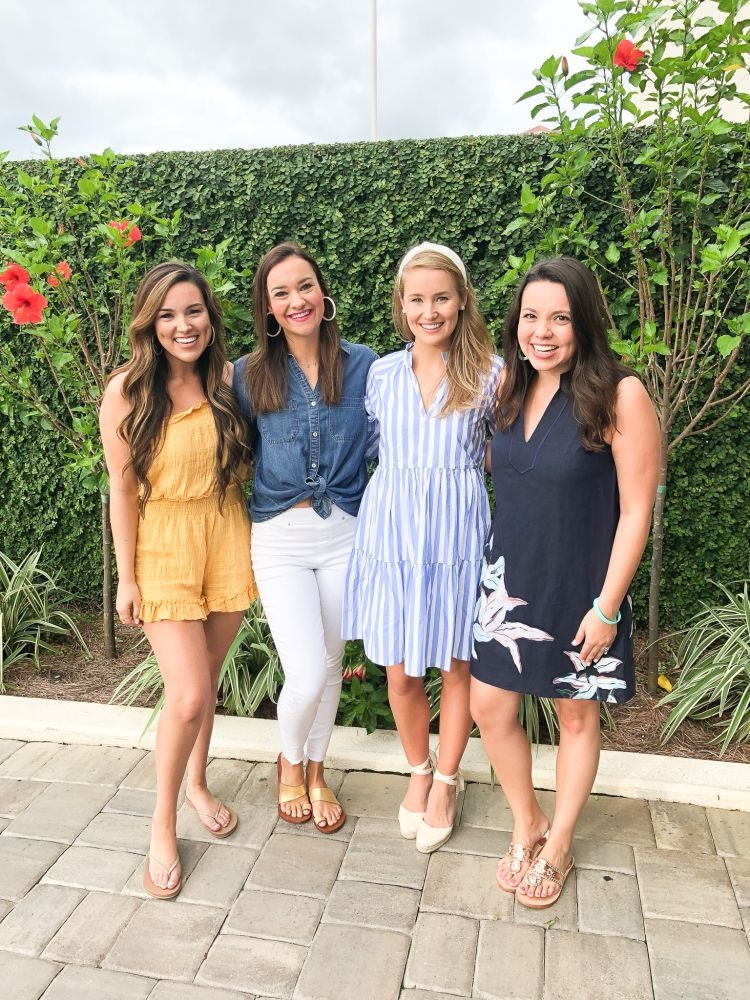 SHOP MY SANDESTIN FL LOOK:
Earrings // Top // Jeans // Shoes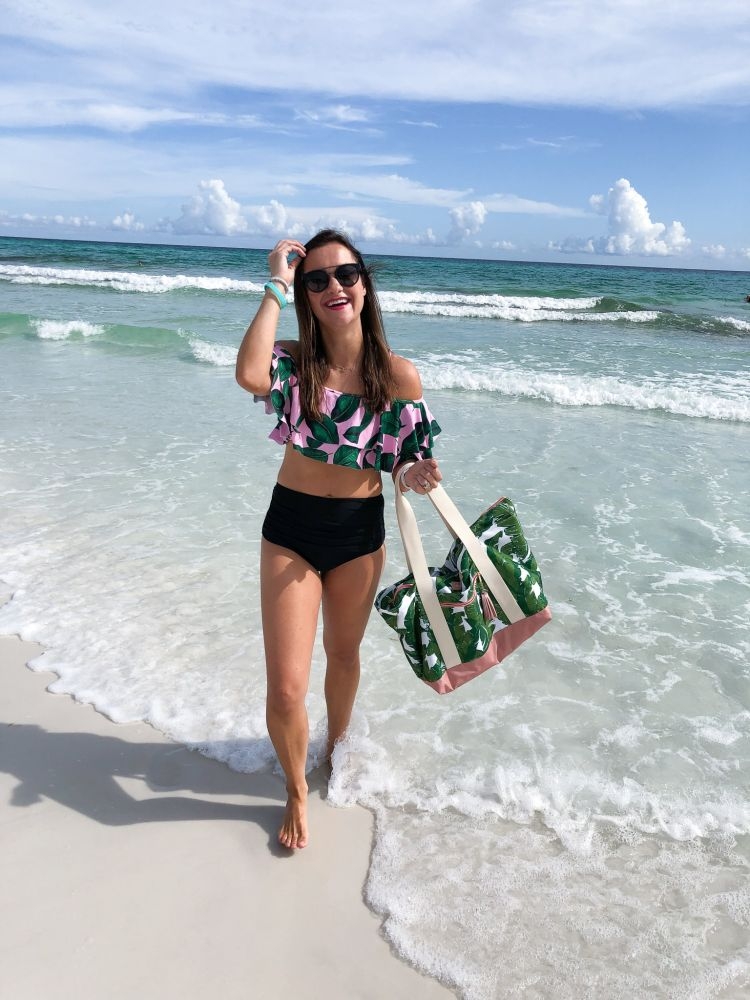 SHOP MY SANDESTIN FL LOOK:
Bathing Suit // Sunglasses // Beach Bag (Use code WELLLOVED for 15% off) // Necklace
I wanted to share a little recap of my trip to create a travel guide of sorts for y'all that might be interested in traveling to Sandestin Beach! It's located just off US Highway 98 along Florida's Panhandle, and is only a four and a half hour road trip from Birmingham. Makes for such an easy weekend road trip!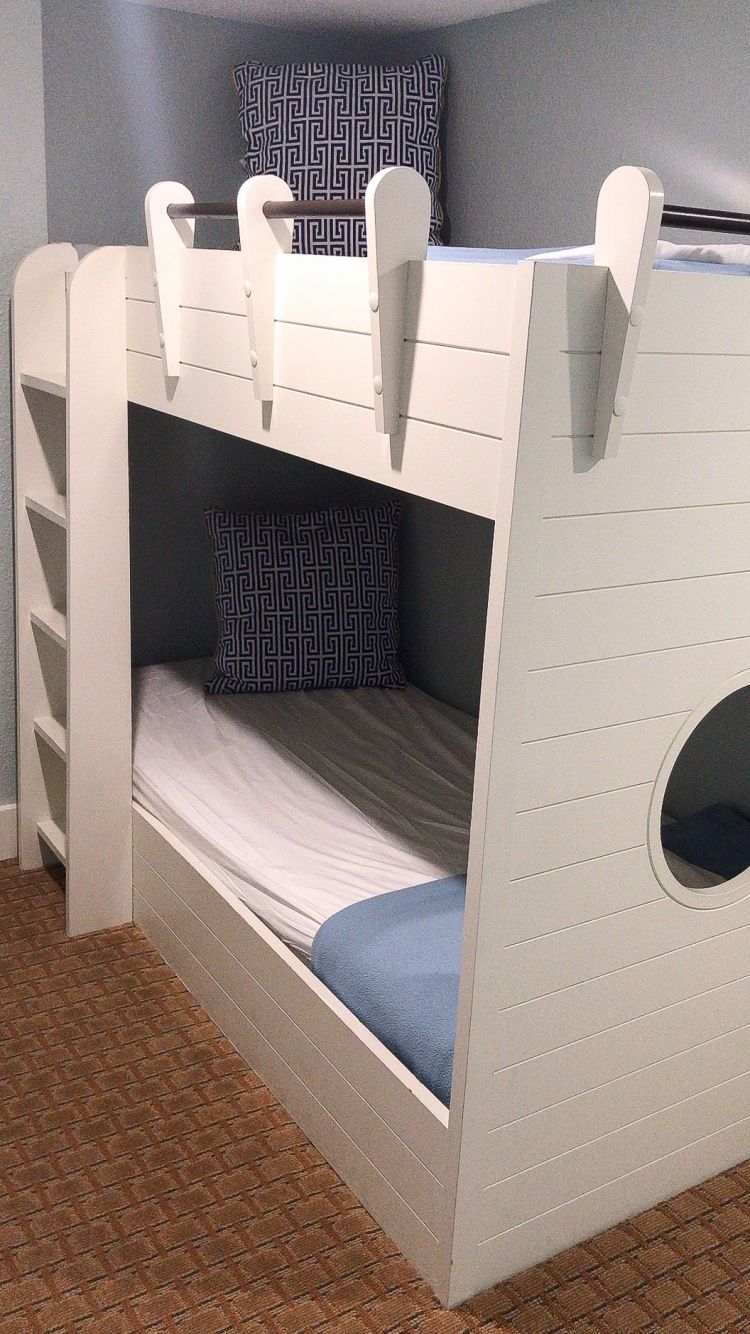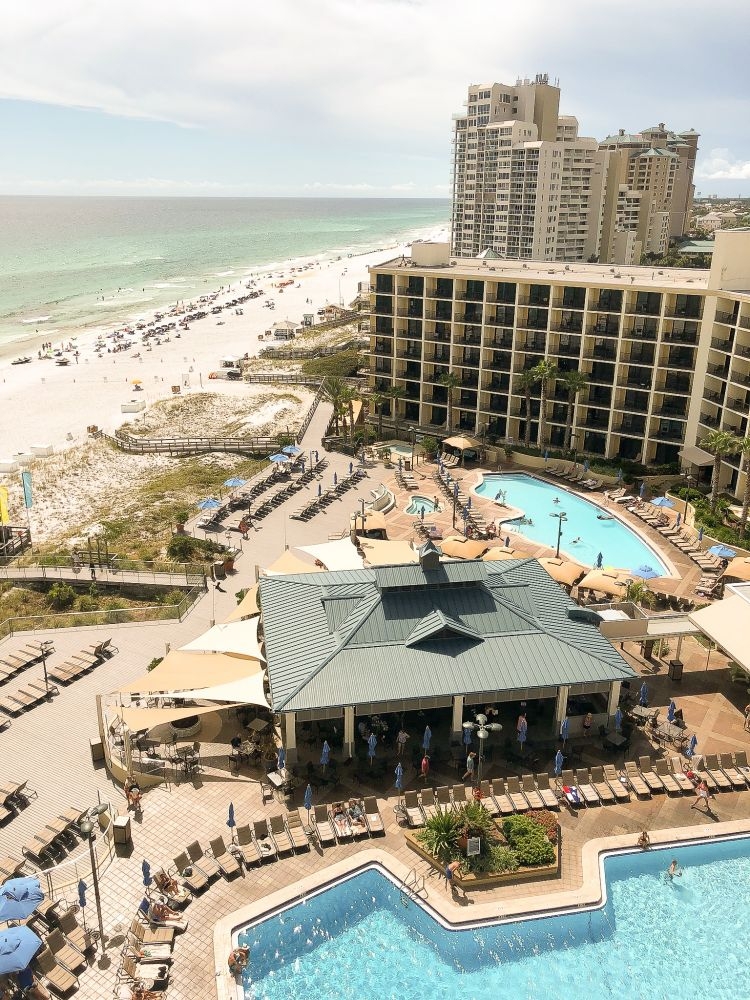 Things To Do In Sandestin, FL: Where To Stay
We stayed at the Hilton Sandestin from Thursday to Sunday and even requested a late check out to soak in one more beach walk before we went home. From the beautiful pools to the golf courses, they really did think of everything!
Note: Hilton Sandestin has adopted additional guidelines and protocols to elevate hygiene practices for the health and well-being of resort guests and employees.
The darling little kid's bunk when you first open the door to your room are so cute and far enough from the master sleeping area that you can bet the kids won't even hear anything with their own separate little tv turned on. So perfect! The suites are so spacious, with the media center and one king or two double beds, plus a queen sleeper sofa. All of the guest rooms have secluded private balconies with partial or full Gulf views, too!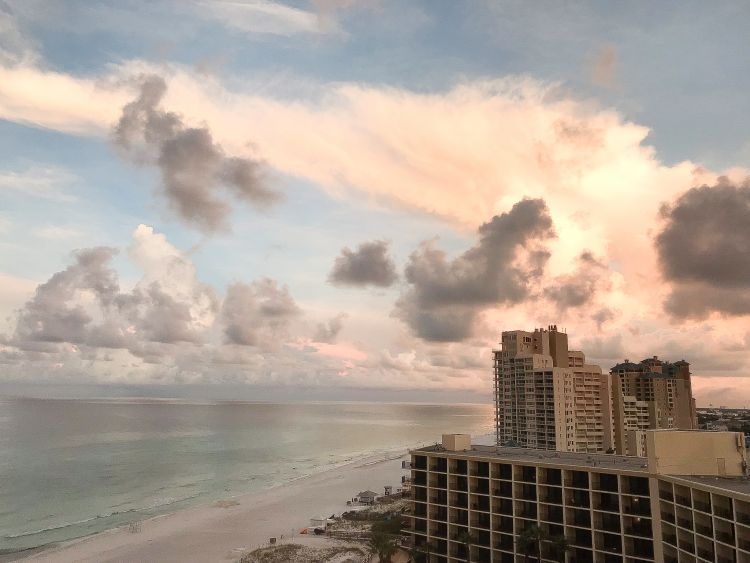 Things To Do In Sandestin, FL:

Where To Eat
Note: On-site restaurants are open to resort guests. Outdoor seating has been adjusted to provide the required six feet of distance between tables, and indoor service is operating at 50% capacity, as mandated by the Florida Governor's Executive Order.
We got dinner here the first night. More casual atmosphere.
Great to jet in and grab the oatmeal bar + coffee option or a water bottle etc. I loved that they had Starbucks in here.
Such a treat right across the street at Grand Boulevard….you can catch a shuttle to this cute shopping area. I had never seen an avocado toast board before so this was a treat! Very Instagrammable, lol! Chandeliers, Beauty, and the Beast style ladder with wines. SUPER cute!
Can't go wrong with sushi in my book! This was on the property at the Hilton and delish!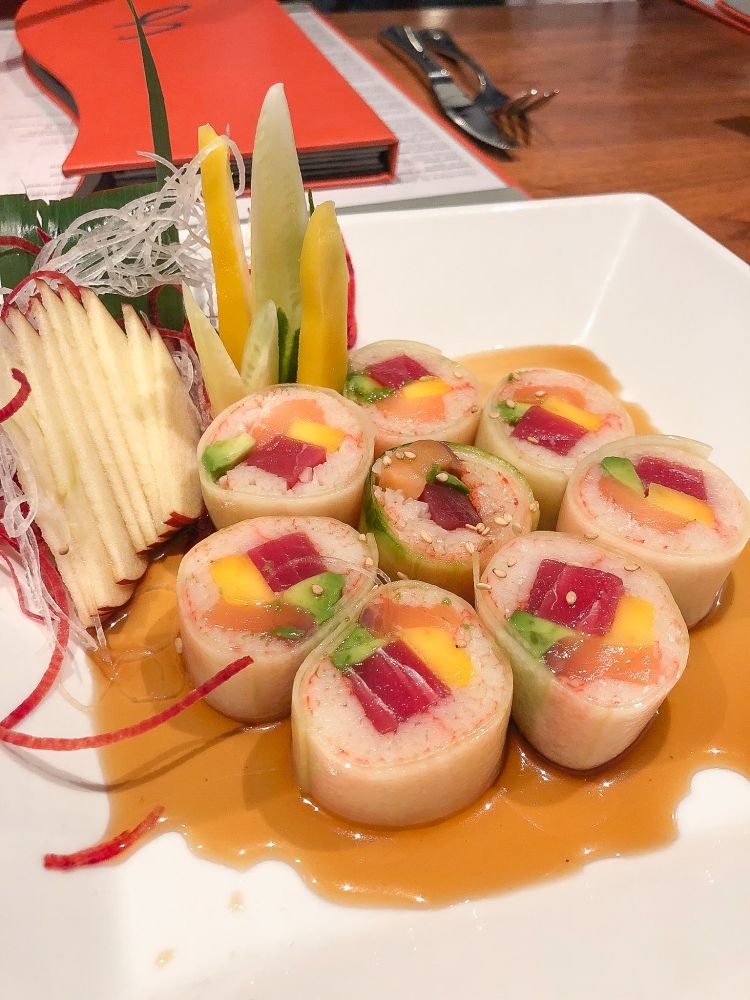 SHOP MY SANDESTIN FL LOOK:
Earrings // Amazon Swimsuit // Amazon Sunglasses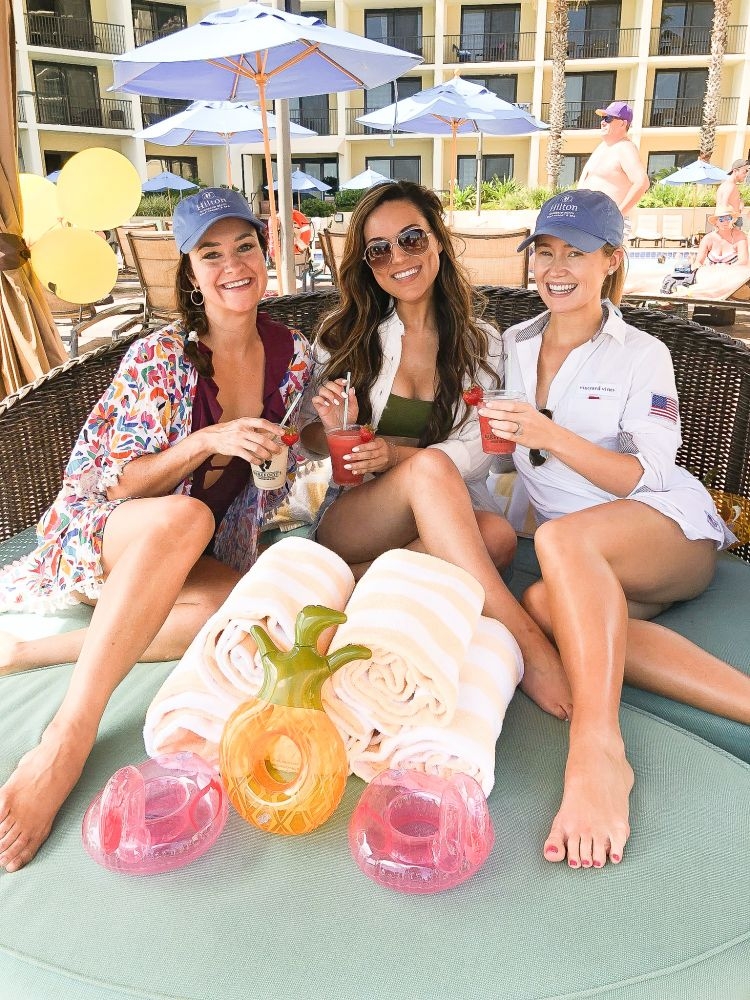 SHOP MY SANDESTIN FL LOOK:
Similar Swim Cover-up // Earrings // Bathing Suit
You can get a cabana and/or the beach set up chairs and umbrella up to years in advance when you book your trip! This was such fun! You won't find me much happier than when I'm set up on a beach reading or enjoying the quality conversation. The chaise lounges can be safely distanced from each other thanks to the expansive 20,000 square foot beachfront deck!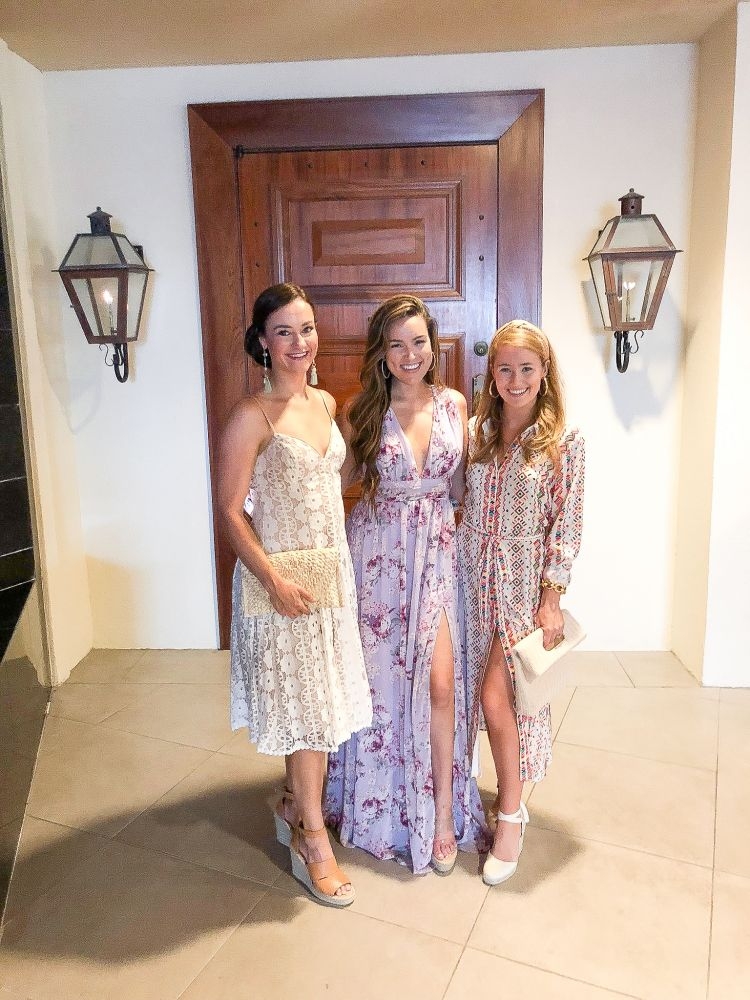 SHOP MY SANDESTIN FL LOOK:
Earrings // Similar Dress // Wedges // Clutch
Don't go to Seagar's unless you're really hungry, ha! Family style sides, truffle fries bigger than your head, QUALITY steaks, and white table cloth options. You must try the peach foster…did you even know that was a thing?! Me neither. But it's AMAZING!
The Best Things To Do In Sandestin, FL:
How cool that they have trainers on staff that can give you this experience on the beach?! They also have a full fitness center at the Hilton.
My favorite part of every trip by the water. Relaxation by the water is exactly what every mom needs, am I right? The view is so peaceful and the shoreline is so white and clean.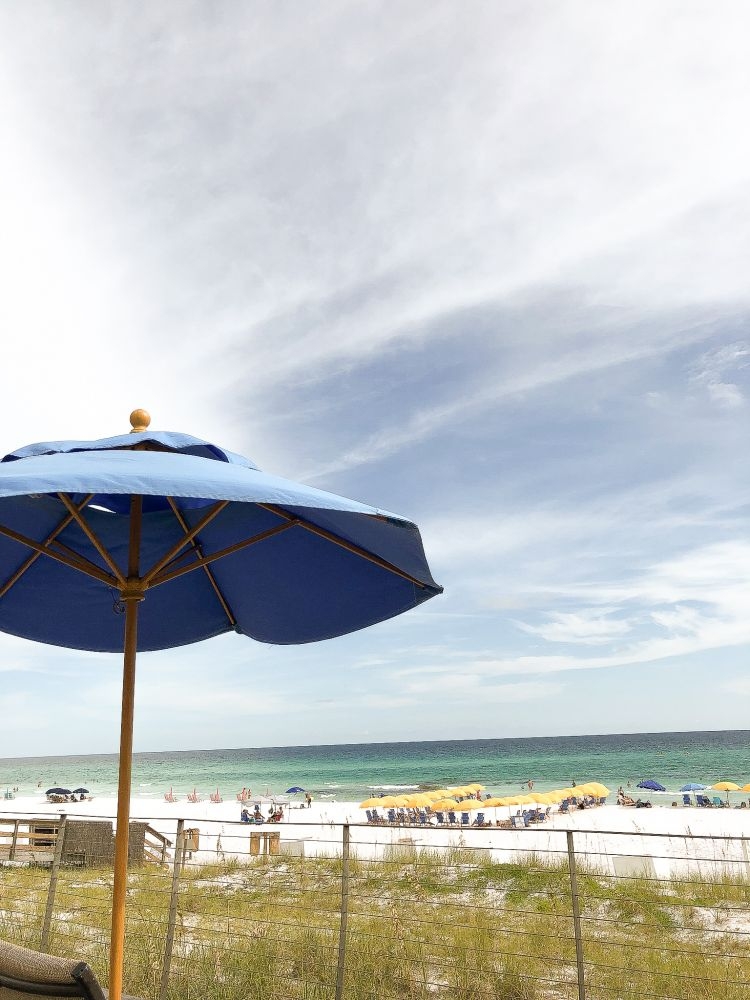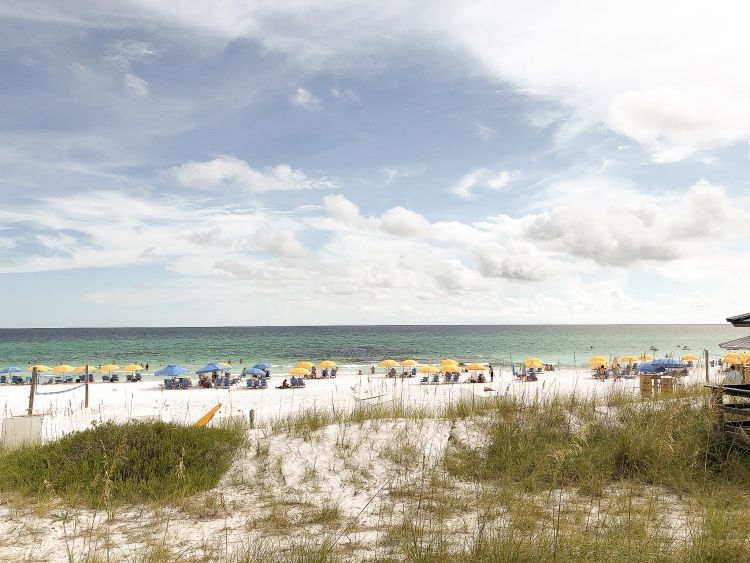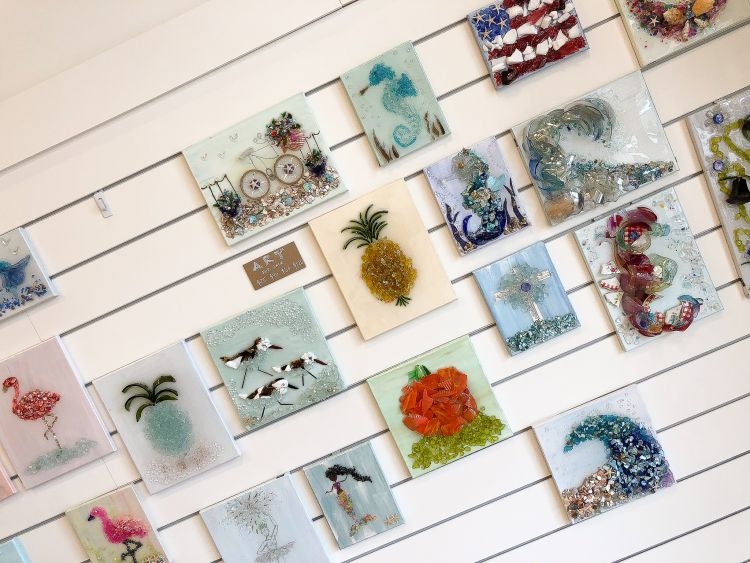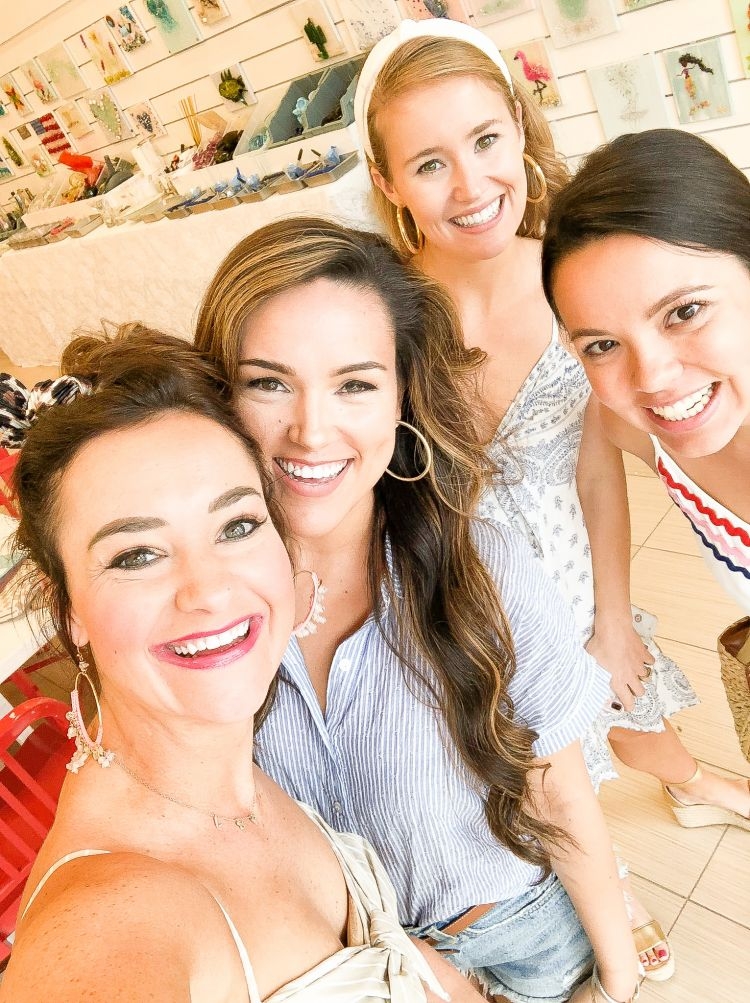 SHOP MY SANDESTIN FL LOOK:
I made a Christmas tree art piece for Christmas decor that I can't wait to break out each year to remind me of this trip. It's a great rainy day activity or something fun to do with your kids or teens that's another option on the beach.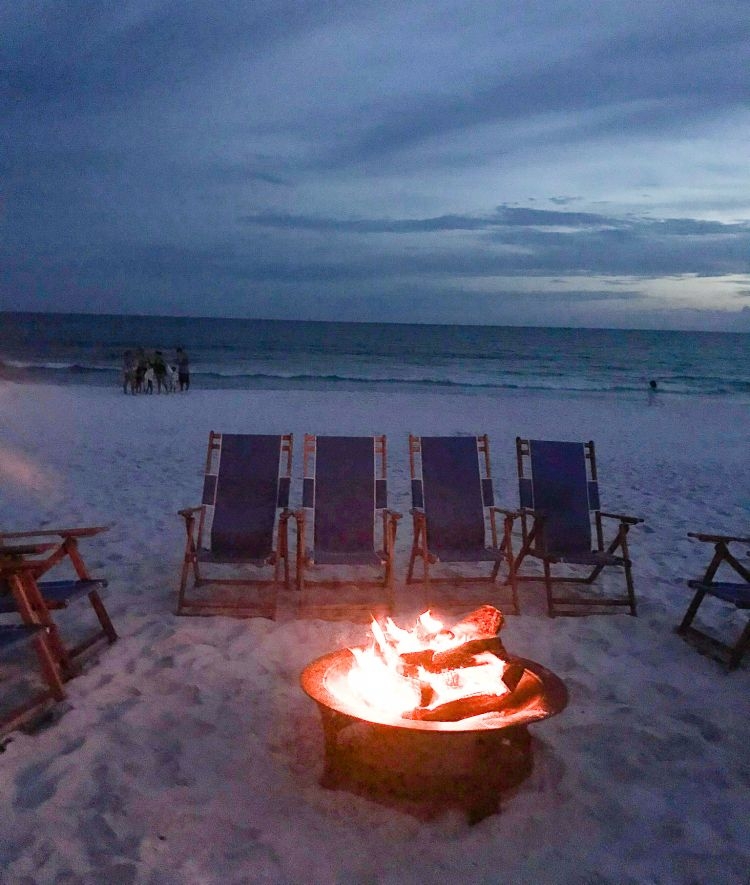 This was one of my favorite activities we did! They had a special s' mores station set up for us, beach chairs, and of course the bonfire. It's super conducive to conversation and I loved grabbing a glass of wine from the sushi bar that night and taking it down with us. Their Seaglass Rose was good!
The beach at night always makes me think of my dad! He loved to take us all out as a family to watch the stars on the beach as kids. We made a point after the bonfire to walk the beach and soak in the stillness.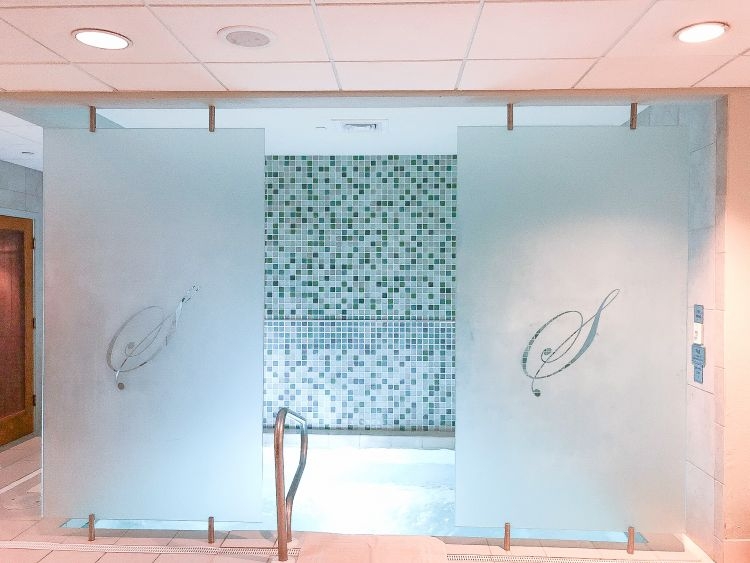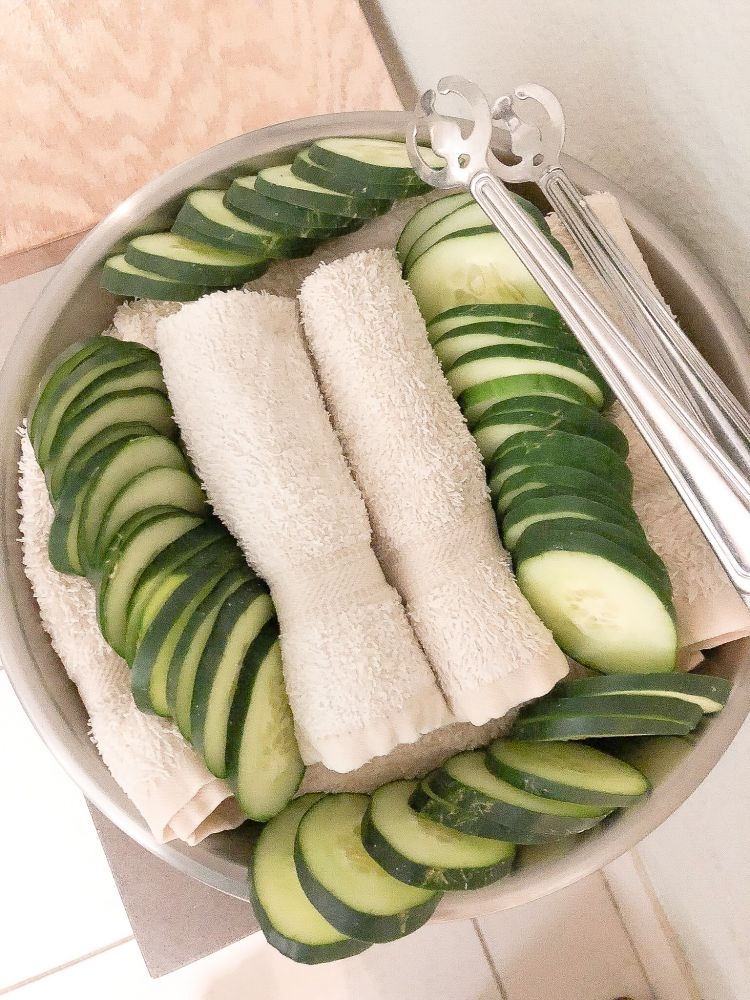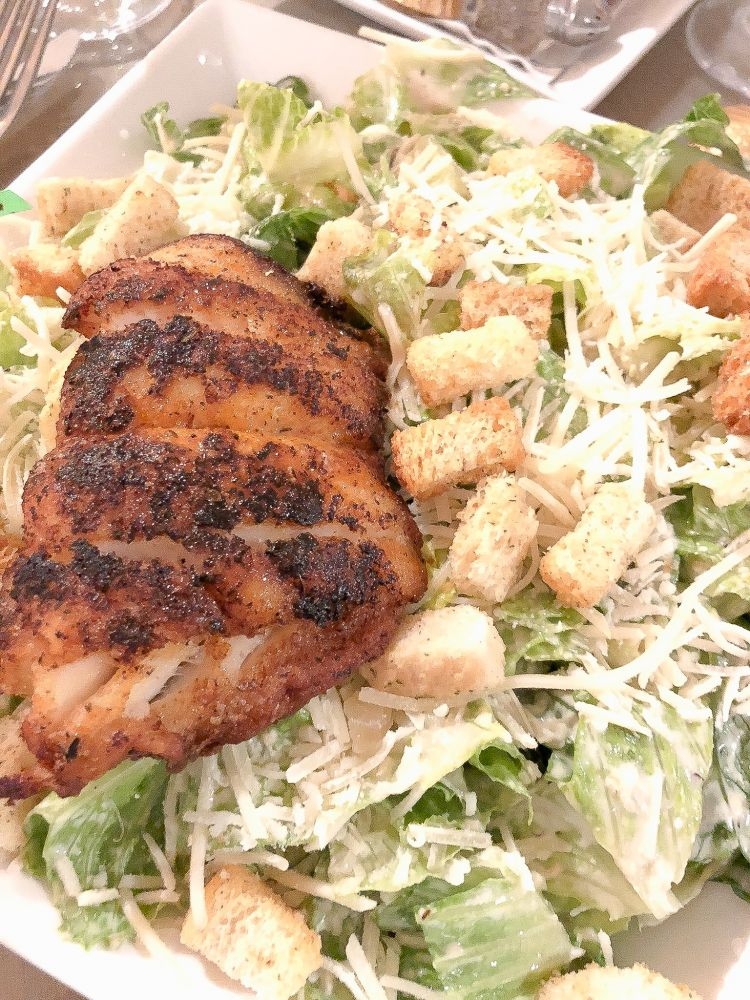 The spa was a real treat on vacation! The massage + blackened grouper caesar salad and fruit infused water made for the perfect girls' day activity! They are currently limiting the scheduling and services to accommodate social distancing, but it is still so worth it.
If you're looking for more activities in Sandestin, keep in mind that guests at the Hilton Sandestin resort have golf privileges at FOUR great golf courses! There are also nearby tennis courts for tennis lovers. Destin is known as "The World's Largest Fishing Village", and internationally renowned for its salt and fresh water fishing, so a fleet of charter boats are always available — or you could just fish off of the main dock! With more than 40 percent of South Walton preserved for nature, there are plenty of ways to explore the four nearby state parks, 15 dune lakes, state forest and more. So if you're feeling adventurous, you can explore by foot, horseback, water, or bike!
Use code BC for 10% off Best Available Rate! (For stays 01/22/2020 – 12/31/2020. Black out dates apply. Cannot be combined with any other offers or discounts. This is a call in only offer 850-267-9500.)
Your Recommendations For the Best Things To Do In Sandestin FL:
I asked y'all for some of YOUR recommendations on what to do, where to eat, and more in Sandestin:
@Janellehutto – Donut Hole!!
@Therealchelsearay – ? donut hole
@mrshouston623 – Harbor Docks, Boshamps, Captain Dave's, Surf Hut (so awesome because it has corn hole and games for kids on the beachside)
@saracotten – Louisiana Lagniappe is yummy! The Donut Hole is a staple there. Baytowne Wharf, right across from the Hilton Sandestin, has some yummy eats and a cute area to walk around!
@Kayla_g_underhill – It's like 30 minutes outside of Sandestin, but soo worth it—The Bay in Santa Rosa is our favorite favorite favorite place to eat at the beach! Good food (not typical fried seafood!) and a beautiful atmosphere! I'm dreaming of our next beach trip just thinking about it!!
@Kristy_vw – you absolutely must get the "snapper Destin" at Boshamps restaurant!!! You absolutely must…. it is crazy good!
@Cbradyj– boshamps is a must!!!!
@emilyharbin – Donut Hole (angel wings?), Louie Louie, Dewey Destin (2 locations), Stinky's Fish Camp (on 30A)
@ranpcola – @jackacudas or @harbordocks are two great places to eat in Destin.
@laceyteal– @camillesatcrystalbeach for sushi and Louis Louis for dinner!
@dlizziebeth – Book and beach! Need I say more!
Check Out More Travel Guides HERE:
SHOP The Things To Do In Sandestin FL Post HERE:

PIN these Best Things to Do in Sandestin FL for Later!
Heather Brown helps busy mamas of young littles who are caught in the hustle to find encouragement in their journey to true health, from the inside out, starting with the heart. Read her journey of learning to live a life well-loved
HERE!