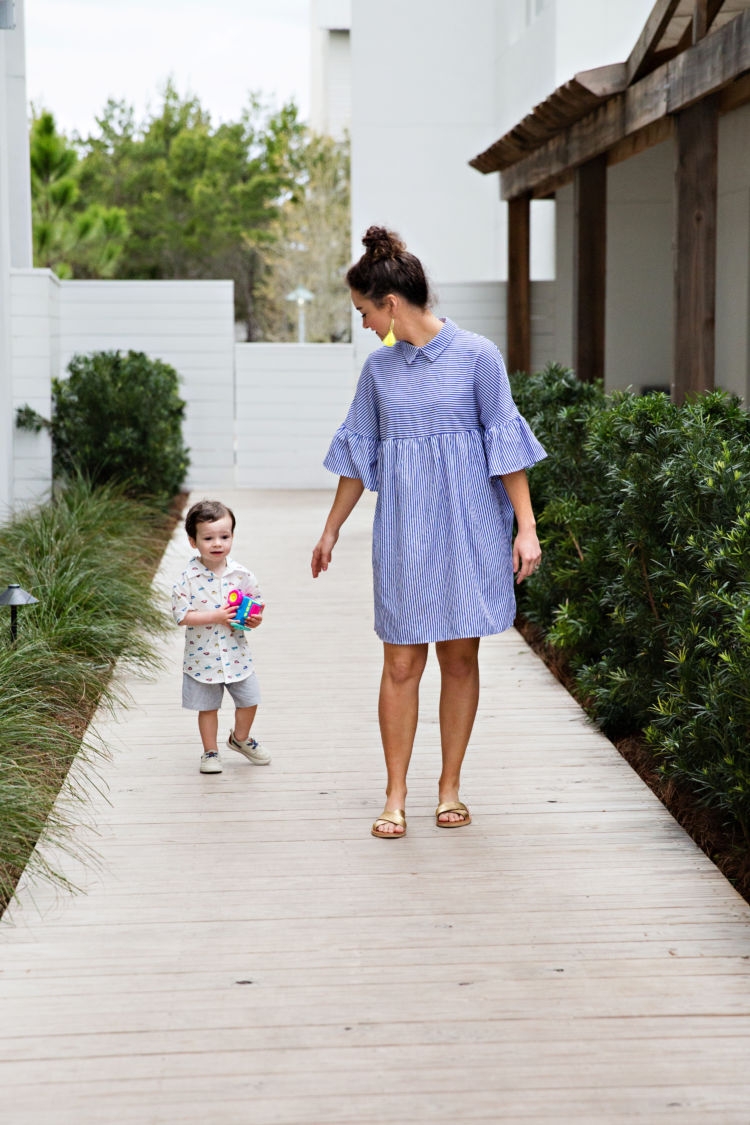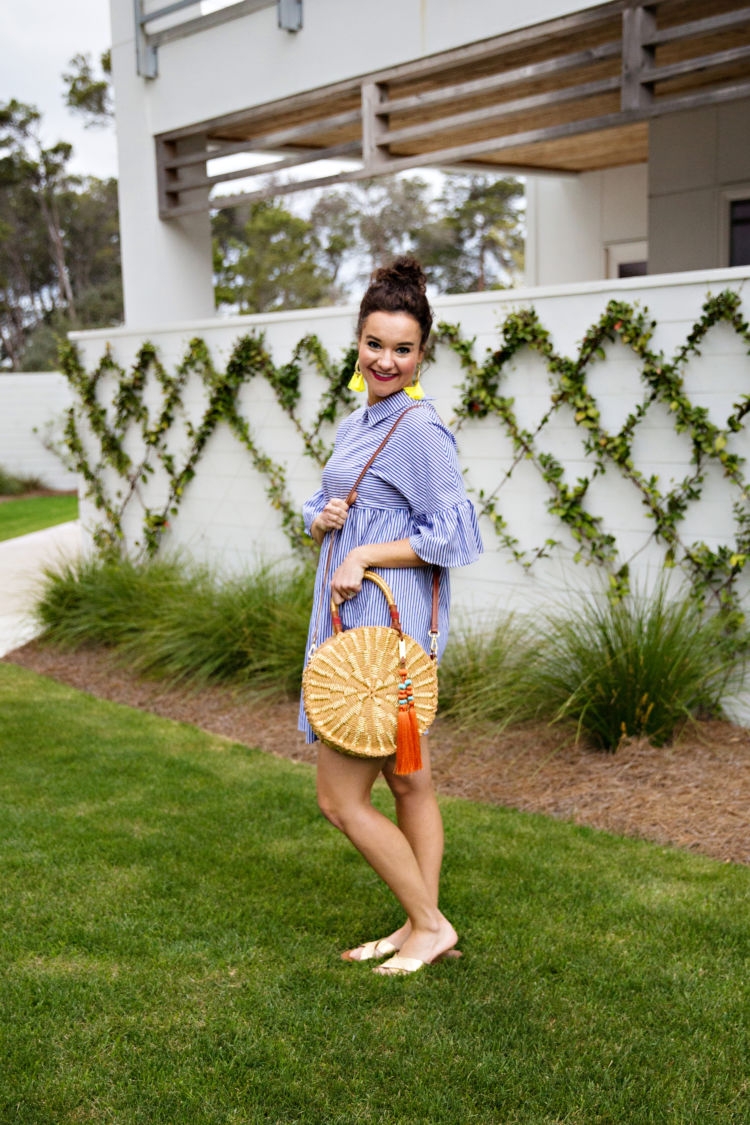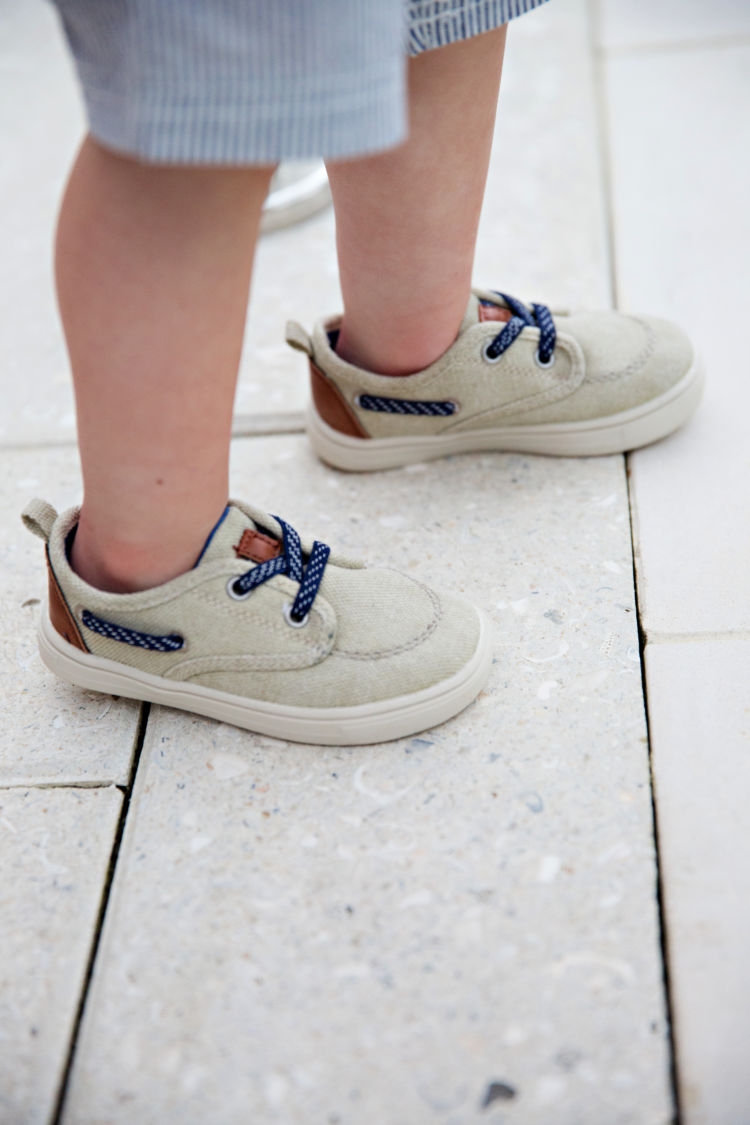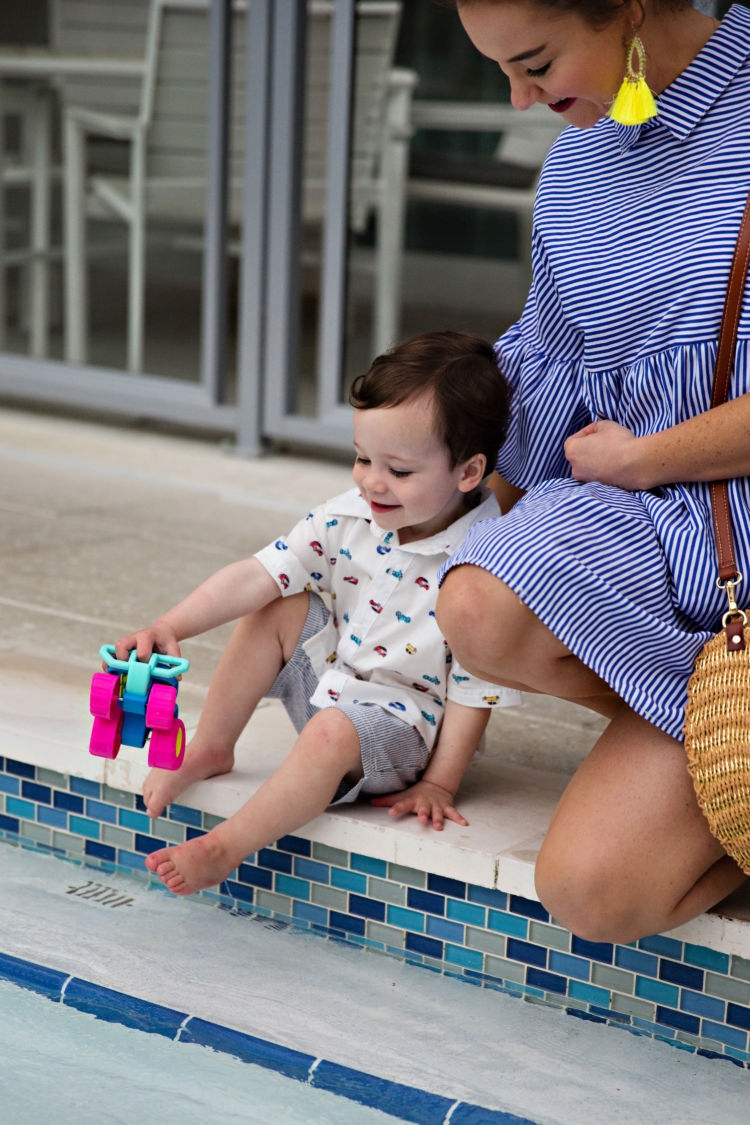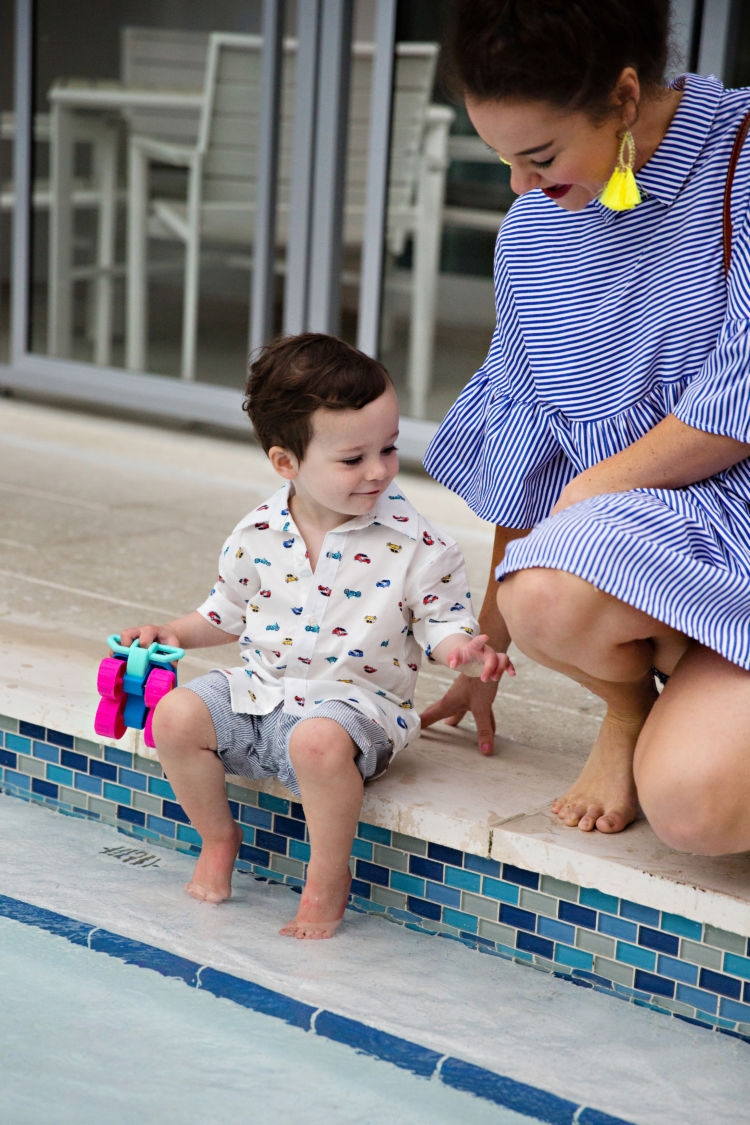 This best toddler podcasts post is sponsored by Everywhere Agency on behalf of OshKoshB'gosh; however, all thoughts and opinions expressed are my own.
Spring is one of the best shopping seasons! I got so excited to find Leyton some new outfits for our beach trip last week! I also got really pumped when y'all sent in a ton of the best toddler podcasts recommendations for travel so I decided I needed to share them all here with you!
Gone are the days of layering and bundling up for winter – it's time to break out fun spring play clothes for my little man. We like finding outfits to keep Leyton comfortable and in style for spring, Easter, and all the outdoor activities that come with the season! 
As you saw in my last cleaning tips post where y'all shared all your best cleaning hacks with me, cleaning is definitely on my brain. And in fact, the more I started thinking about cleaning with Leyton, the more I thought I could use some of the best toddler podcasts y'all recommended to me as incentive for him to want to do it more with me while we listen! With spring cleaning comes cleaning out Leyton's closet and switching out his winter layers for lighter spring clothes.
On my task list for this weekend is to tackle his closet. It is a HOT MESS. I have stacks of clothes and shoes he's outgrown, an explosion from his packed vacation bag from our beach trip (more to come on that soon!) and need to assess if there are any of his spring and summer outfits from last year that still fit and what needs to go up to the attic in case baby #2 is a boy. We find out in a few weeks!
Since many of you are on spring break this week or in the coming weeks and will be traveling with your kids, I thought you may want to see some of the things I've gotten Leyton recently plus the best toddler podcast recommendations you all gave me for being on the road traveling with your little ones!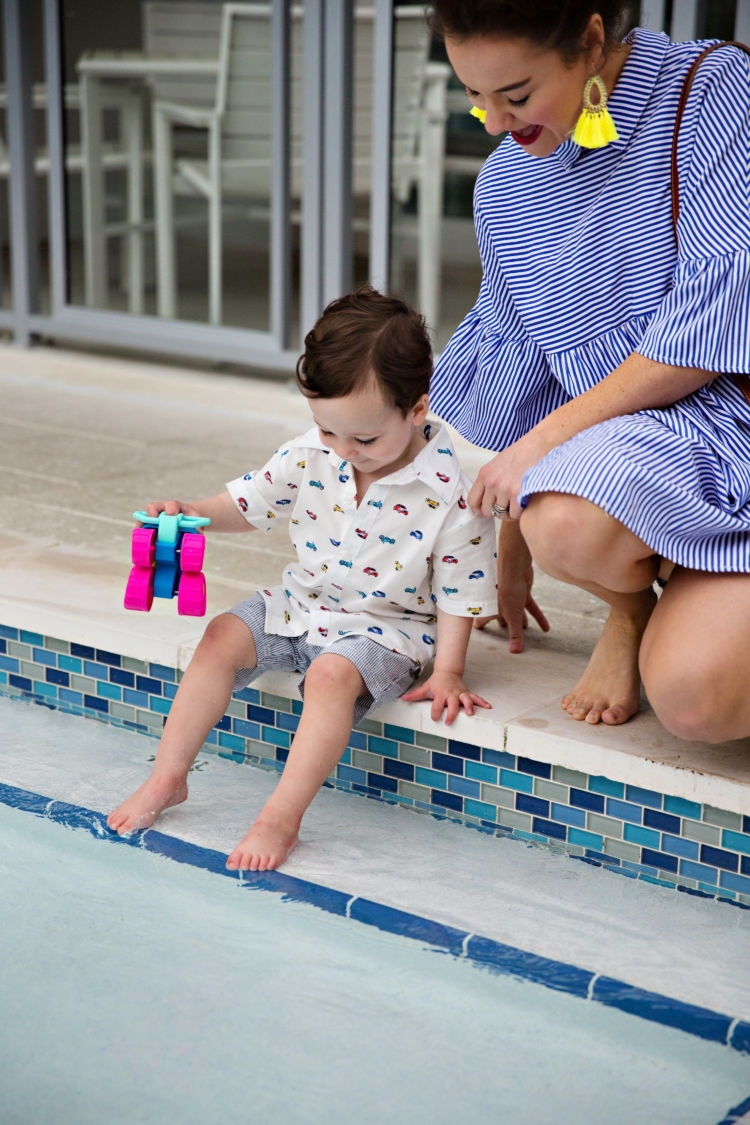 Springtime is known for perfect weather and outdoor play dates. For parents, finding a stylish and comfortable outfit that can go from classroom to playground and vacation is crucial.  I loved shopping for Leyton on the Oshkosh website for age-appropriate and comfortable clothes for Easter activities – from family gatherings to epic Easter egg hunts + of course our beach vacation!
I died over this cute little car button up on him and he couldn't wait to wear it either! He saw me pack it in his bag for our beach trip and kept saying car shirt or motorcycle shirt. He lit up like Christmas when I put it on him down at the beach!
I may or may not have lit up like Christmas when I realized that his little shorts matched my striped dress perfectly! I love being able to coordinate with my little man even if it's in the smallest way. There are so many options for mommy and me outfits for little girls but not little boys and their moms.
I'm so glad that Oshkosh offered my readers an ADDITIONAL discount code off of their already marked down Easter sale! You can truly save big if you need some new spring clothes or an Easter outfit for your kiddos. If you don't know where your closest Oshkosh is, you can use their store locator.
COUPON CODE:
In store: 037686  Online: OKBG3434
---

Best Toddler Podcasts Recommendations:
Story Pirates. Kids write in with stories that they turn into radio plays. Hilarious and easy to listen to. – Lydia
Brains On, Kids Bible Stories, and By Kids For Kids Bible Stories. – Allison K.
Sesame Street: Leyton loved the episode with songs like Itsy Bitsy Spider and Heads, Shoulders, Knees and Toes sung by the characters on Sesame Street.
My four year old loves Disney Story Central and Wow in the World! – Stephanie W.
Jungle Jam and Friends is a radio show. Not a podcast, but you can get the cds on Amazon. – Justine H.
Not a podcast, but you can buy the CD's online for The Donut Man which my kids loved when they were little – Susan M. AKA my mom 😉
My Church's Kids' albums are a big hit with the kids I babysit! Type in The Village Church on Spotify or iTunes and it'll pull up the albums. – Alissa W.
Not a podcast, but Sandra Boyton (children's author) has song books that come with a cd. My 3 year old was literally queit in the car for a month after getting it. They can look along with the book and it actually has sheet music in it if you have a piano or guitar at home. Highly recommend. There are several I think, we have Hog Wild. -Amanda R.
Storyline Online!! They have an app and it's sponsored by SAG – AFTRA. There are all kinds of kids books read by famous actors and actresses and some really have excellent character voices. Also the app Libby links to your local library network and you can virtually check out audio books. – Allison K.
Do you listen to toddler podcasts that we need to know about? Make sure to leave a comment below letting me know!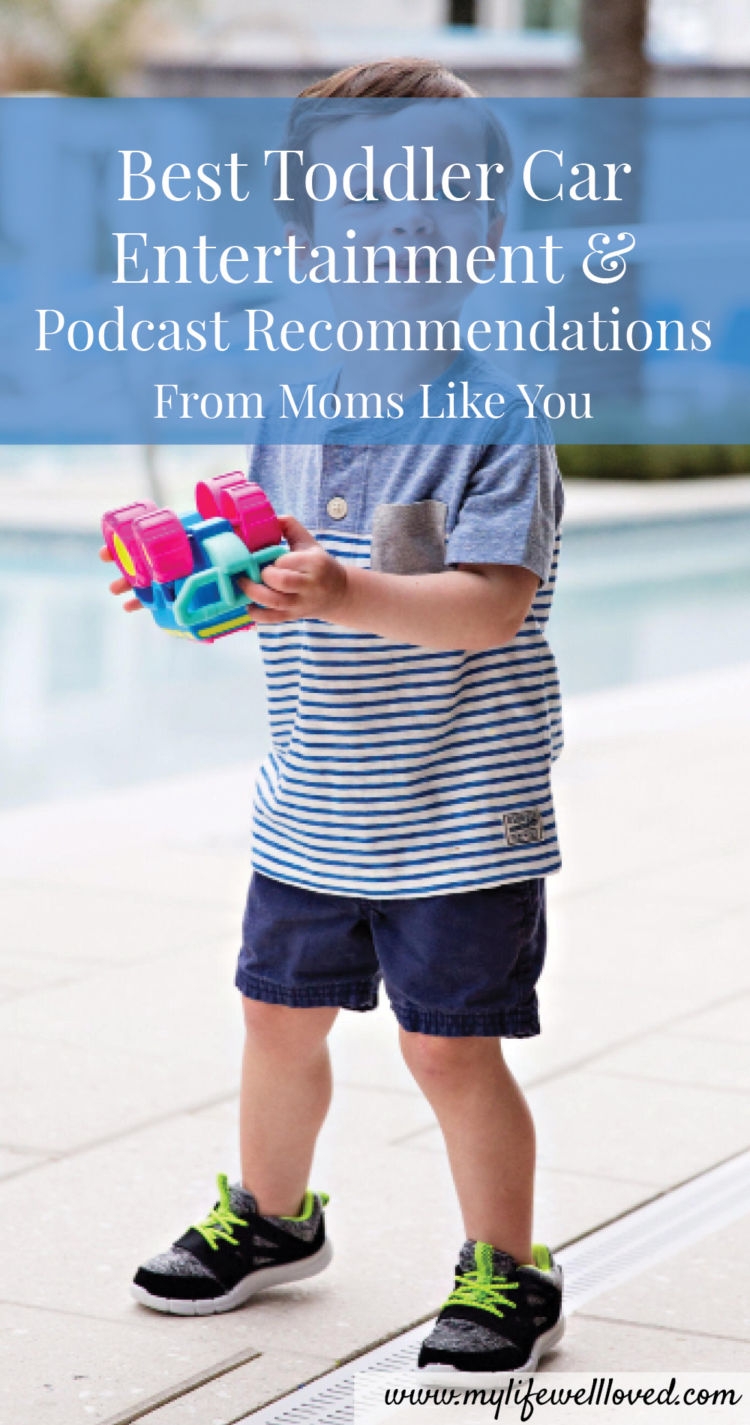 Heather Brown helps busy mamas of young littles who are caught in the hustle to find encouragement in their journey to true health, from the inside out, starting with the heart. Read her journey of learning to live a life well-loved
HERE!