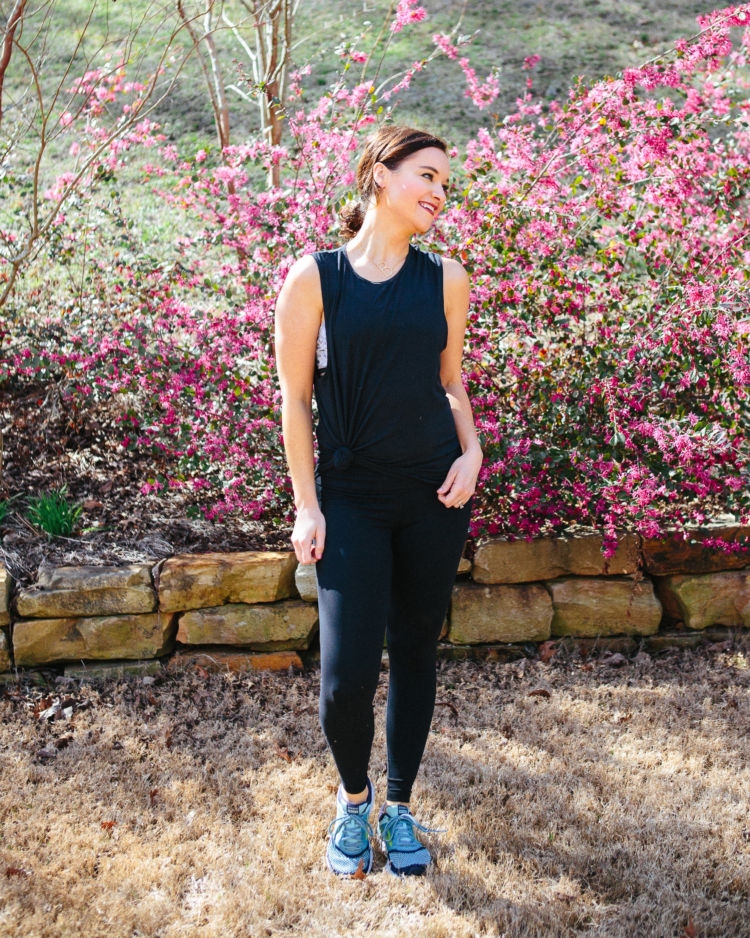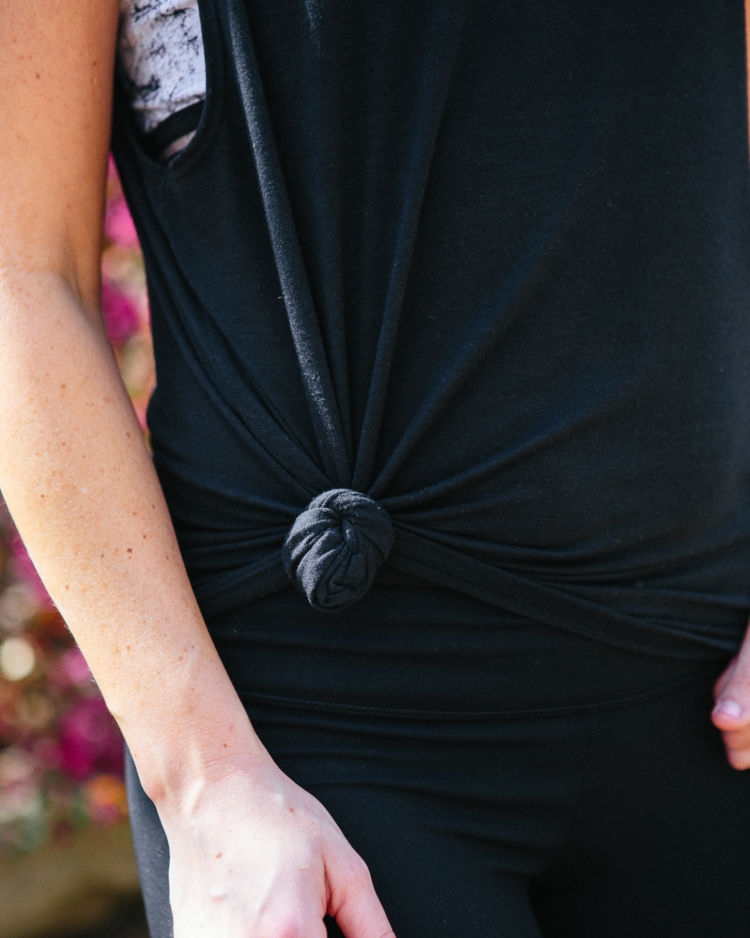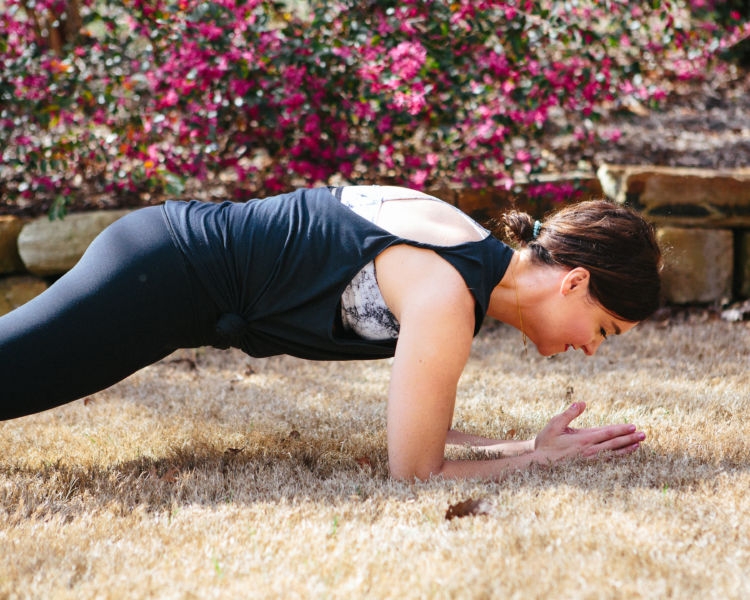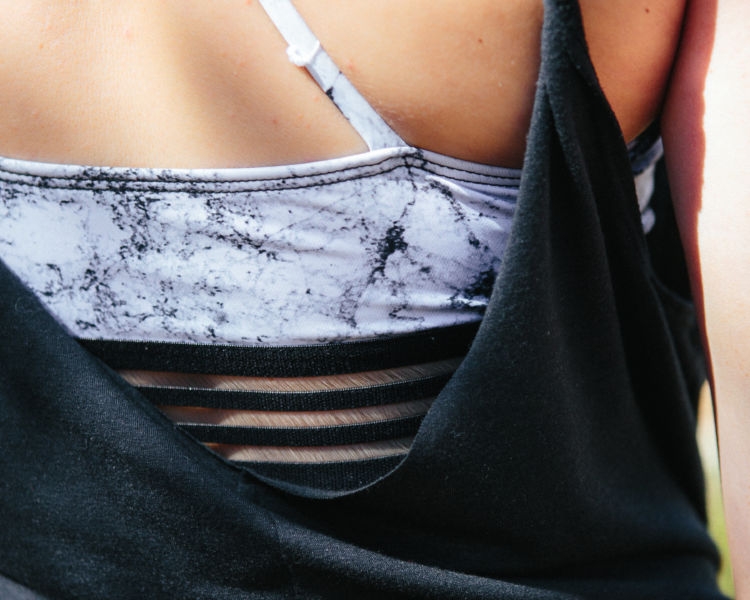 Twist Back Tank Top // Sports Bra // Leggings // Shoes // Necklace
I'm SO excited to see so many of you joining me and Happily Hughes in the plank challenge! In case you missed it, we did the first week here and it's not too late to start WHENEVER you see this! Several of you have asked me about whether it's safe to do planks while pregnant. I talked with my personal trainer and owner of Homefit about this tonight and he recommended I check out THIS ARTICLE. While I've been modifying my planks already due to lower back pain and pregnancy, I think I may back off even further just to be extra cautious to not get Diastasis Recti or DR for short.
If you are pregnant, I always highly recommend that you check with YOUR doctor about what is best for YOUR pregnancy and of course always listen to your body when it comes to exercise whether I am doing it or not. Pregnancy is so individualistic, just like you and just like your baby.
---

Pregnancy Plank Modifications
Drop to one knee or both knees
Do your plank or forearm plank on an incline using either a couch, bench or other sturdy surface
Opt not to do it if you don't feel comfortable or your doctor advises you against it
---



Plank Challenge Week 2
Day 1 – 50 second plank
Day 2 – 2 50 second planks with 10 seconds rest in between
Day 3 – 60 second plank
Day 4 – 2 60 second planks with 10 seconds rest in between
Day 5 – 65 second plank
Day 6 – 2 65 second planks with 10 seconds rest in between
Day 7 – REST
Don't forget to check in with us on social media and tag @mylifewellloved so I can see you getting in your planks!
Other than plank modifications and pregnancy tips going into spring and summer, is there any other health/wellness topics you'd like me to cover this spring? I'd love to hear in the comments below!
Heather Brown helps busy mamas of young littles who are caught in the hustle to find encouragement in their journey to true health, from the inside out, starting with the heart. Read her journey of learning to live a life well-loved
HERE!