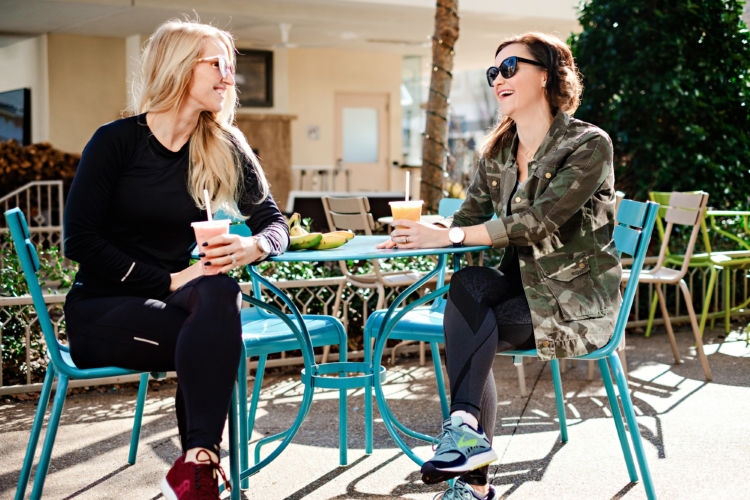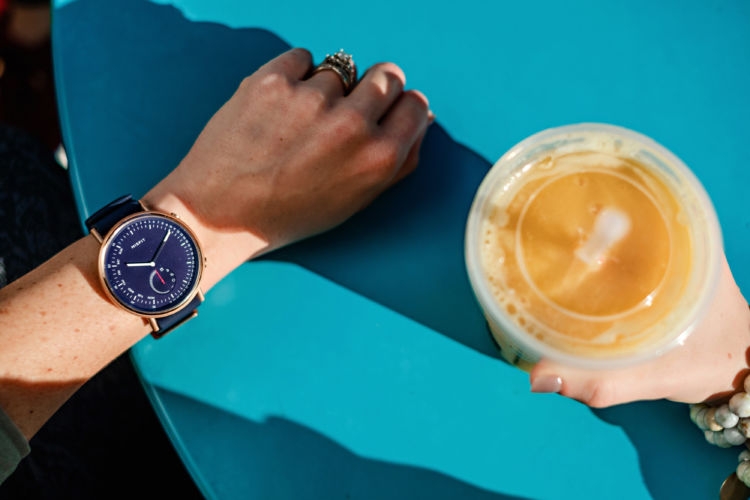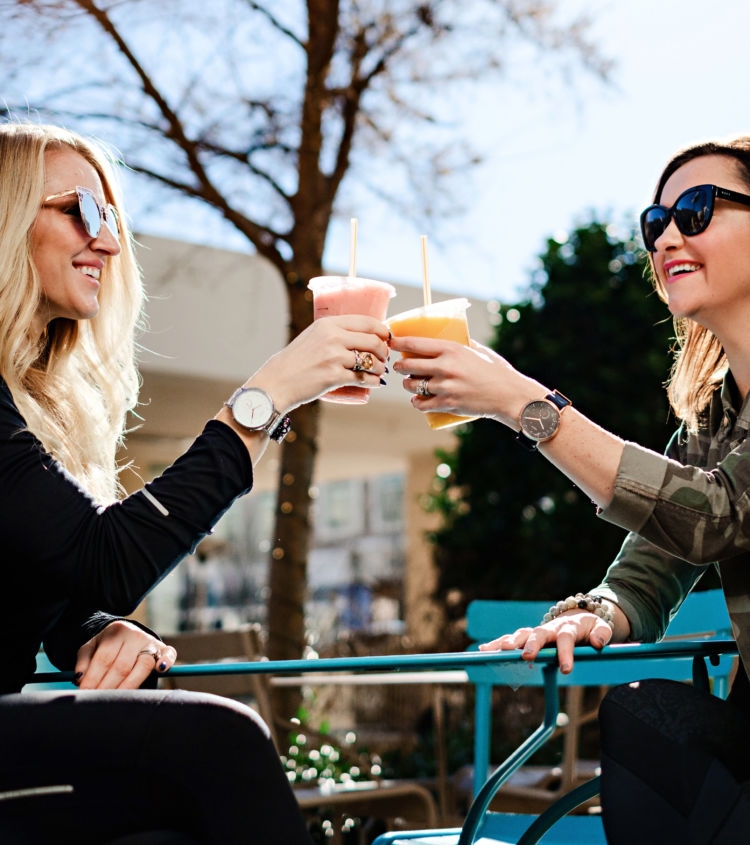 Camo Jacket // Shirt // Leggings (similar) // Shoes (similar- on SALE!) // Sunglasses // Necklace 
Welcome to week 1 of our plank challenge! Jessica and I had so much fun with you ladies doing the Whole30 challenge in our Facebook group that we are starting our new challenge to help you get ready for spring break and the start of bathing suit season!
We have workout videos, weekly workout inspo and more coming your way for the plank challenge all March long! If for some reason, you get behind you can always double up on days. Don't forget that you can also drop to a knee or both knees as a modification if you need it to get started or if your abs are torched from the day before.
Since we've been promising your our smoothie recipes since we had this photo shoot back in Atlanta a few months ago, I'm finally sharing my Pineapple mango smoothie recipe with you. The great thing about smoothies is you can easily adjust for what you have on hand. You can add in a banana, protein powder, flax or chia seeds, to fit what you need that day. If you want some more smoothie recipes to add to your lineup this spring and summer, make sure to check out my blueberry smoothie or Strawberry Coconut smoothie !
Week 1 of the Plank Challenge
Day 1: Twenty second plank
Day 2: Two Twenty second planks with 10 second rest in between
Day 3:  Thirty second plank
Day 4: Two 30 second planks
Day 5: 40 second plank
Day 6: Two 40 second planks
Day 7: REST
**Please remember to always consult your doctor before you start a new workout regimen.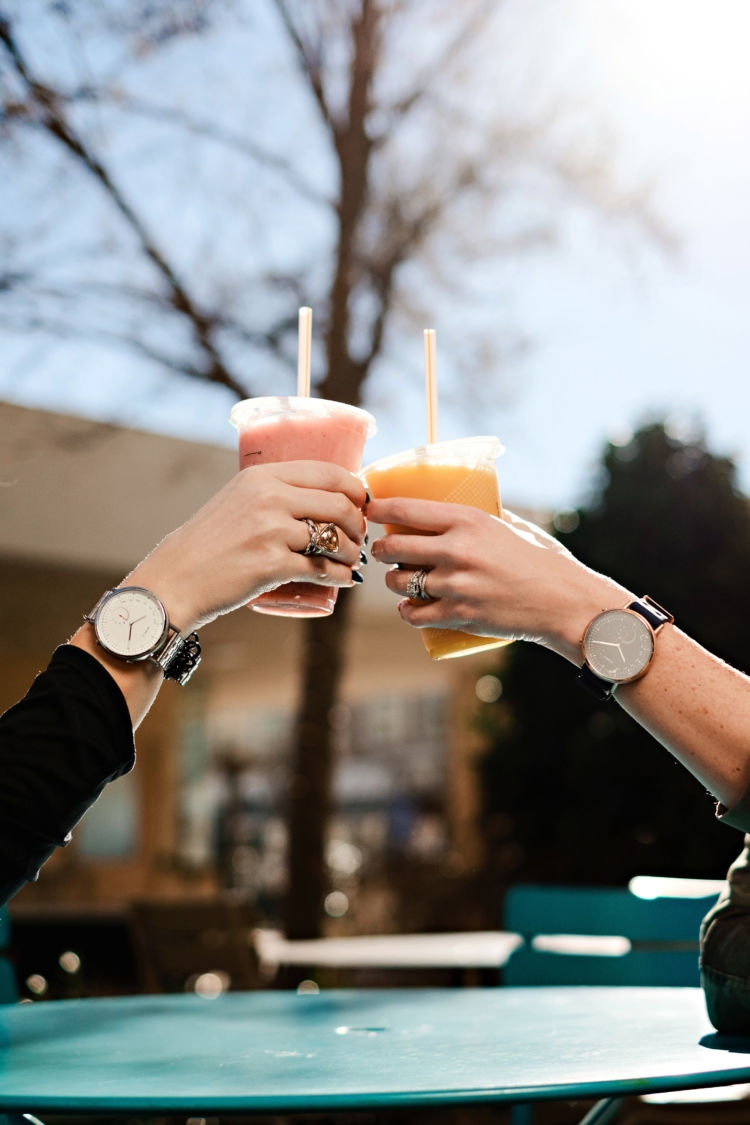 Pineapple Mango Smoothie Recipe
Plank Challenge Starts: Summer's Coming Mango Smoothie
Ingredients
1 cup frozen mango
½ cup fresh pineapple
½ cup almond milk
½ cup Greek yogurt vanilla or plain
(Honey added as needed for taste)
Instructions
Blend all ingredients together in blender.
Heather Brown helps busy mamas of young littles who are caught in the hustle to find encouragement in their journey to true health, from the inside out, starting with the heart. Read her journey of learning to live a life well-loved
HERE!