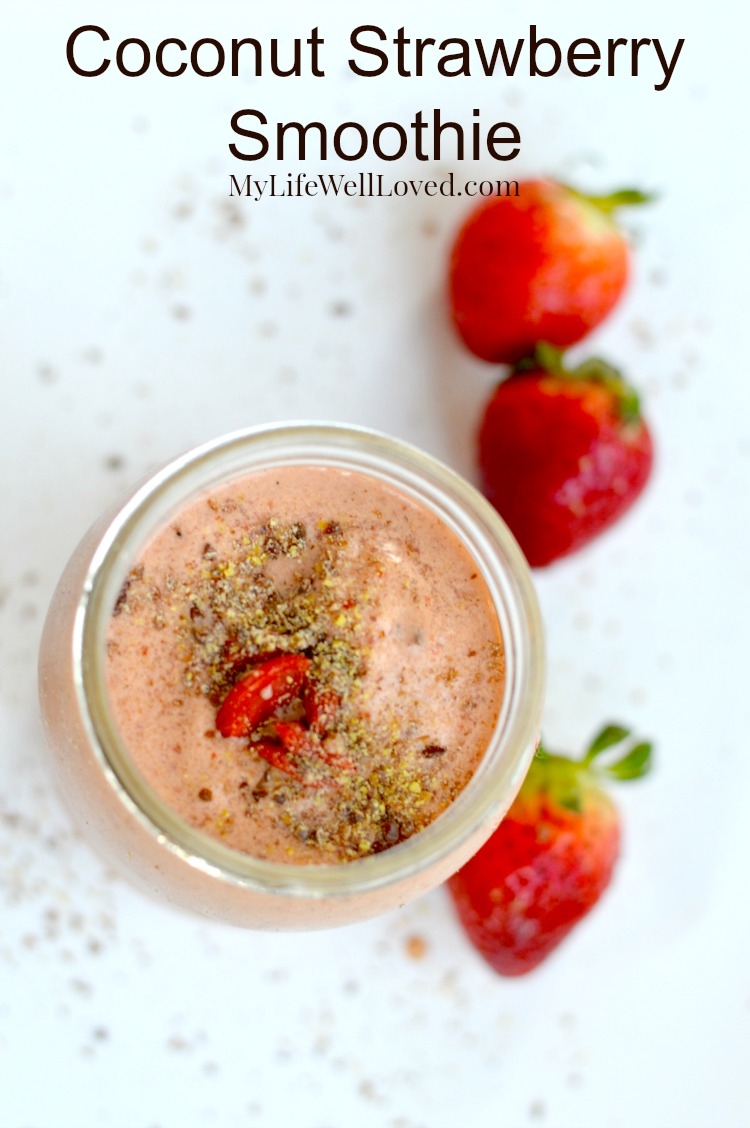 Just mention the word summer and women everywhere have the thought of trying on swimsuits and strutting your stuff in shorts, tanks and little dresses. In my mind, I always think smoothie, strawberry smoothie recipe to be specific!
I've had several of you ask me about losing the baby weight for summer. I've recorded some of my stories with using 
Pure Barre
 and 
HomeFit
 in order to get back to my pre-baby weight but as we all know there's so much more to "being skinny" than simply that. And in fact, I wholeheartedly believe that being skinny is not and should not be the goal. Sure feeling good on the outside is important and it's nice to look good and feel good, but… It's also about lifestyle, mindset, eating right, and taking care of your body, body image and being fueled well enough to keep up with that sweet baby.As I've transitioned from working full time into working part time and working more from home, it's been a huge life change for me. I've had to figure out what works for me in this new life phase in order to continue planning and eating in a healthy manner. I used to pack my lunch each day and/or we'd cook together in our kitchen and everyone around me was doing Whole 30 or Paleo so it held me accountable.Now that I'm going back and forth between work and Pure Barre and some days working from home, meals can get a little hectic. The temptation is more real than ever to grab something on the go at a restaurant or snack on what the baby is snacking on. I've noticed those little calories here and there can add up. So, I've decided to try out a new product to help me feel fuller so I'm less tempted to binge snack in the afternoon.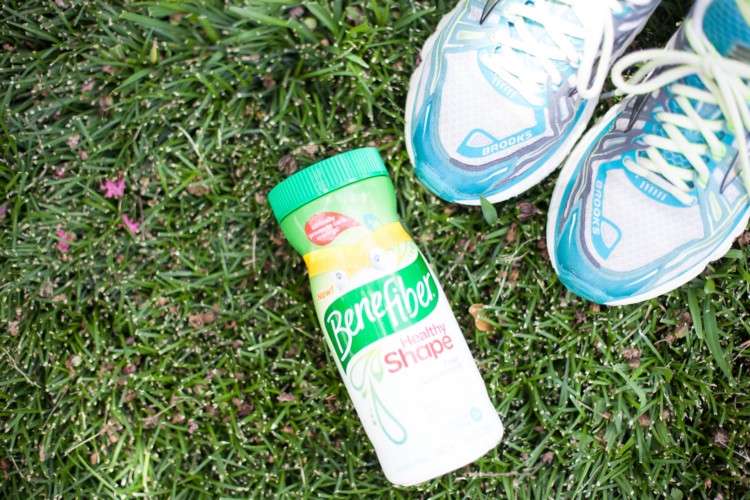 I recently picked up Benefiber® Healthy Shape Dietary Fiber Supplement to add to my routine. It is full of fiber to help you feel fuller for a longer period of time*. I don't know about you, but I can always use more fiber in my diet anyway. A lot of the foods that are rich in fiber aren't ones that I get enough of on a regular basis. Benefiber® Healthy Shape helps me to think differently about managing my weight because I'm adding fiber to my diet and in turn, craving less food.
I added Benefiber® Healthy Shape Dietary Fiber Supplement this morning to my Icebox Iced Coffee and I sometimes add it to my lunch smoothie as well. Since I got a good response from my Blueberry Peanut Butter Smoothie Recipe, I thought you may want to know another one of my go to lunch smoothies.
This Strawberry Smoothie is healthy and delicious. Many times when I'm working from home, I'll have this smoothie for lunch. I've read a lot recently about how the actual motion of chewing is important for your body though so I always have a little something extra with my smoothie. When you chew, your body releases digestive enzymes in the stomach that help to break down food so that your body can convert it into energy (source). Many times I'll add in some nuts or a piece or two of deli meat before my smoothie to help aid in this process. Not to mention, a lot of times when I exercise, I just want to eat something anyway and want the extra bit of energy!
 Coconut Strawberry Smoothie Recipe:
-Ice
-Sliced Strawberries
-1 rounded Tablespoon Benefiber® Healthy Shape Dietary Fiber Supplement per 8 ounces
-A Few Mixed Greens
-2 Scoops Protein Powder
-1/2 frozen banana
-Unsweetened Coconut Milk
-Flax Seed
-Flaked Coconut
-Can add honey or agave nectar if desired.
Place all ingredients in blender and combine.
What is your favorite healthy snack or lunch?