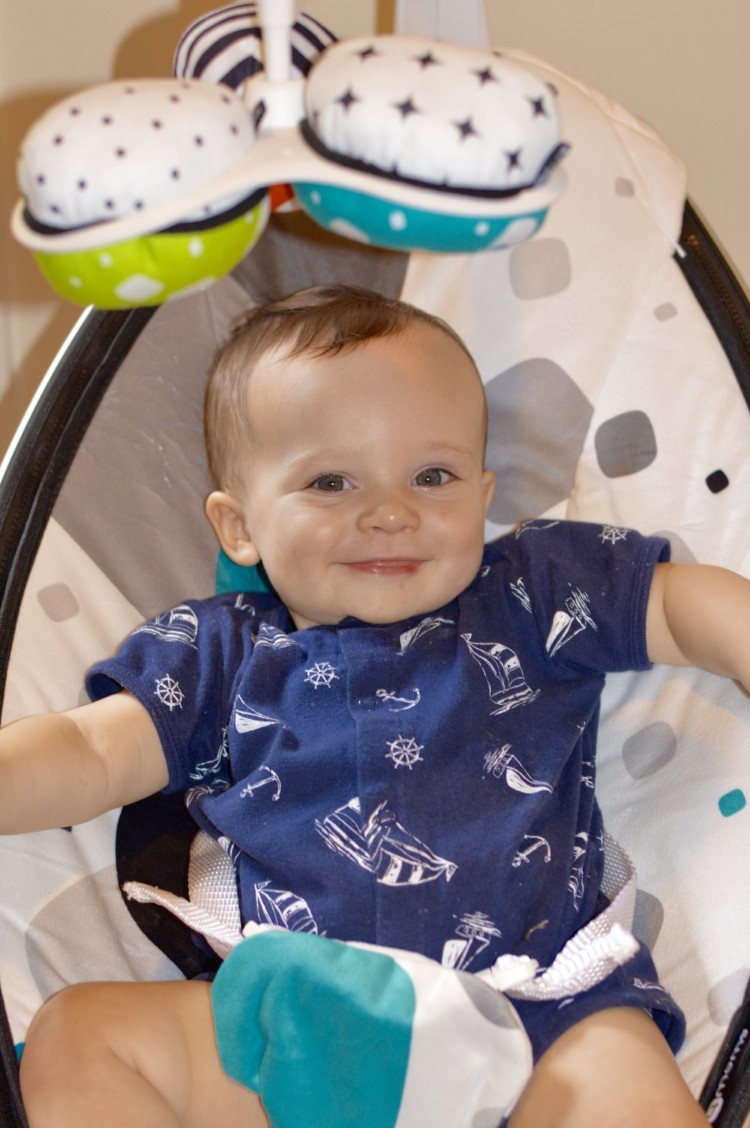 Before I even had Leyton, I wanted the 4moms mamaRoo infant seat. I heard such good things about it from friends and family members but for some reason, I didn't get it off my registry so I kind of just forgot about getting it. Until…Leyton fell in love with the mamaRoo infant seat when we traveled to Nashville a while back to visit our friends who had the infant seat. They have a little boy who is just a few short weeks younger than Leyton.
At the time we visited them, Leyton was only 3 months old and he loved the rocking motion of the mamaRoo infant seat so much that I got video of him in it. He was also mesmerized by the little black and white foamy balls at the top. It was one of the first times I saw him get really excited about something. Granted, I missed the best part in the video, but at least I got a bit of his reaction. I can't believe how quickly the time has flown by and that he is about to be a 1 year old!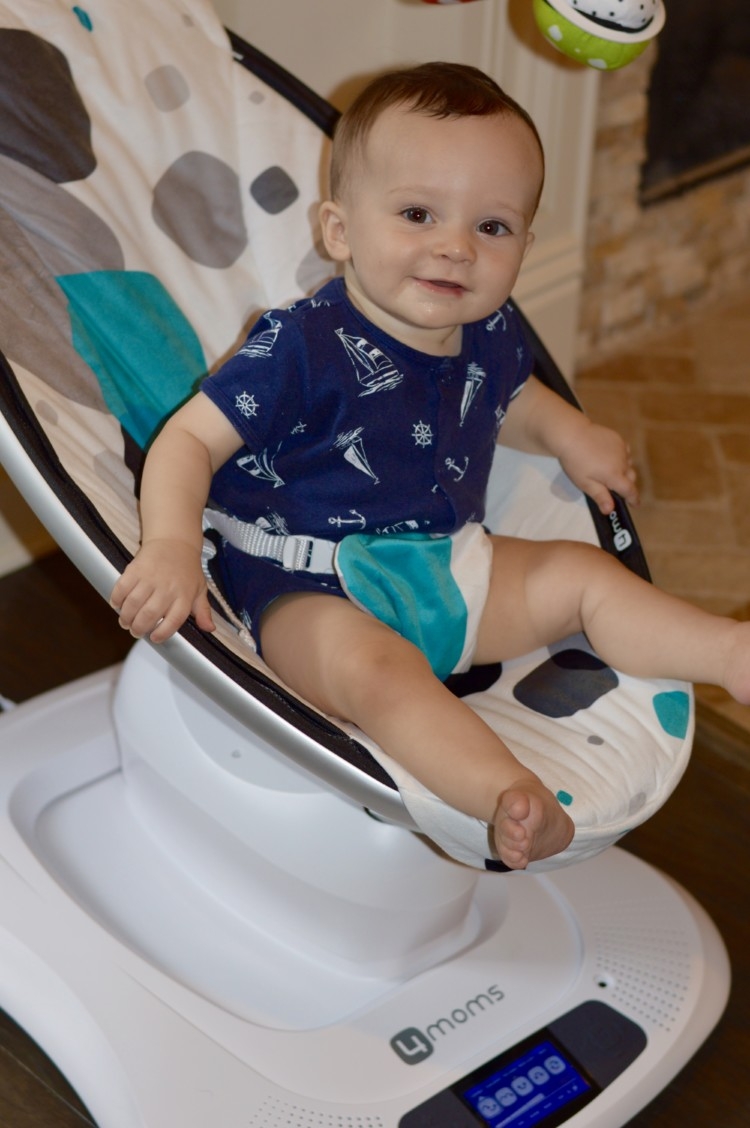 I am already starting to get sentimental about him turning one at the end of this month. I'm going to miss his little baby cuddles, the smell of his skin when he first gets out of the bath, hearing his coo's and blowing bubbles, how soft his baby skin is, and how he loves to hold my finger or hands. I'm going to miss nursing him in his rocking chair in the nursery, I'm going to miss the sound of his baby giggles and seeing his little tongue sticking out (It's all the time, y'all!). I could start crying right now thinking about it. People always tell you that it goes by so quickly, but until you see how fast babies change in front of your eyes, it's hard to believe it.
For instance, when I look at this video now, I think, "Did he REALLY look that different just a few short months ago?" It's unreal how quickly their faces start to mature, how much their hair fills in, and how their little coo's become words. Leyton just started saying Dada this past week!
I digress…the point is to tell you that if you have a baby and you don't have this infant seat yet, you are missing out! I am excited to have the mamaRoo infant seat for our next baby which will hopefully be a little ways away. 🙂
I was really proud of myself for being able to set this up without the hubs. He usually handles all of our "put together" projects like this. The mamaRoo infant seat has five unique motions to help soothe your baby. It's the only infant seat that can replicate a parent's natural moments. It moves up and down and sways side to side just like a parent does when soothing their baby. The mamaRoo infant seat weight limit is 25 pounds, so even though L still fits in it, since he can sit up, it's no longer a good option for him since he'll try to pull himself out the side. HA! See, I told you, growing too fast!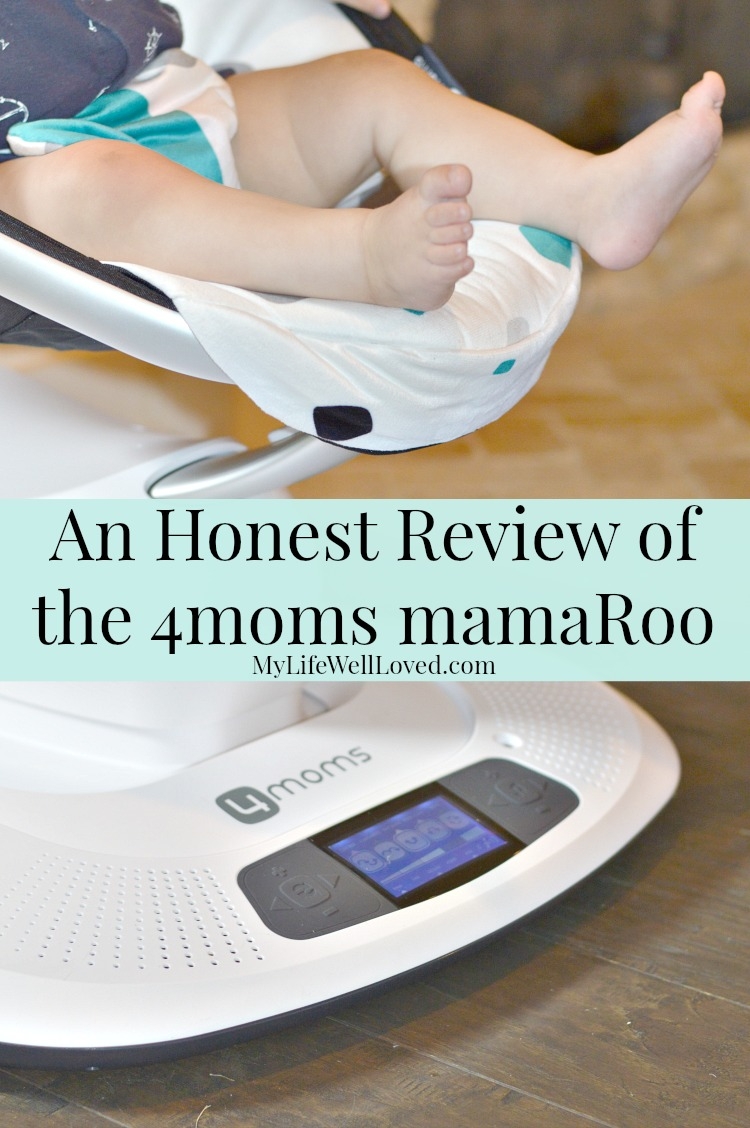 There is a HUGE giveaway going on for the 4moms Road Trip Sweepstakes for an opportunity to win a new 2016 Honda Pilot and all the 4moms products–including the mamaRoo! Go HERE to enter to win. AND a rare discount through 8/31 on the mamaRoo.  From August 15th-31st, you can purchase the infant seat starting at $199– that's more than $70 in savings!
If you entered to win the giveaway, what are you most excited about that is part of it? Leave a comment below letting me know!
Heather Brown helps busy mamas of young littles who are caught in the hustle to find encouragement in their journey to true health, from the inside out, starting with the heart. Read her journey of learning to live a life well-loved
HERE!