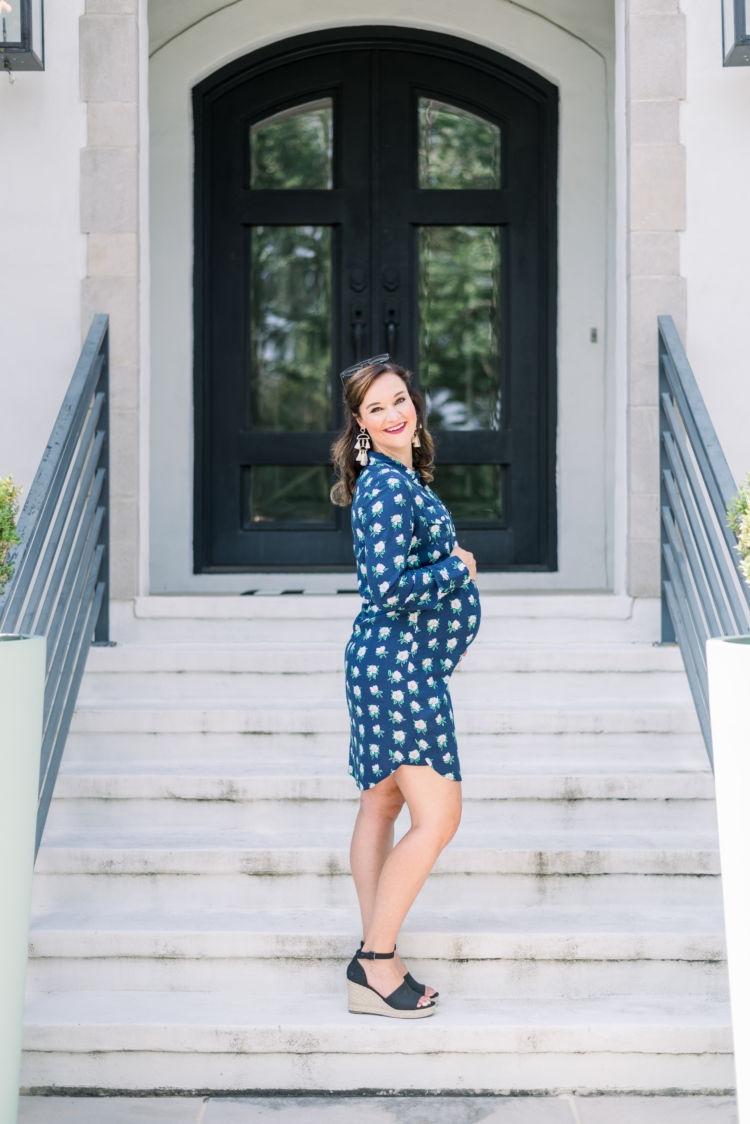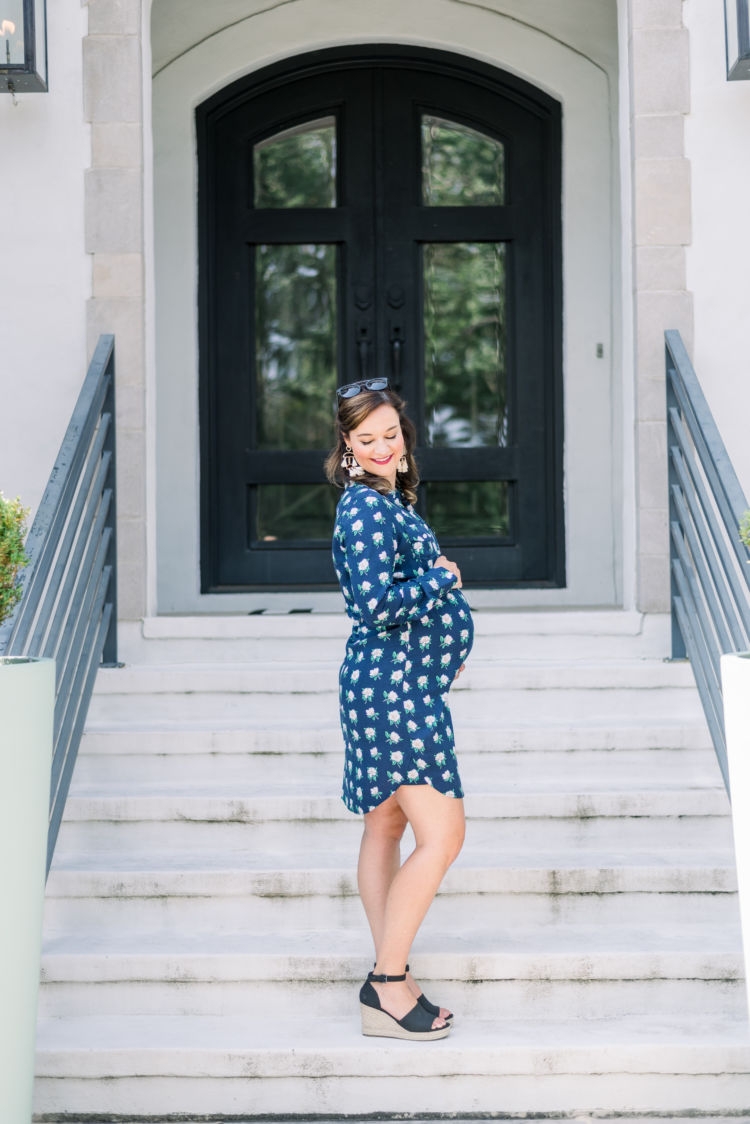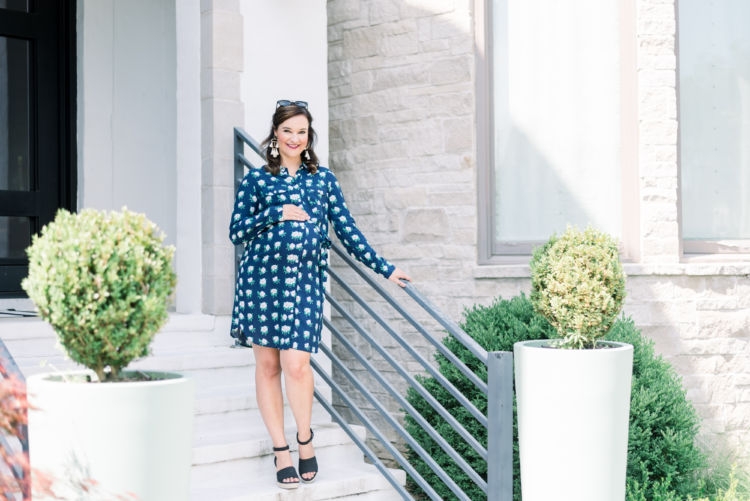 Holy moly, we are in the SINGLE-DIGIT weeks till baby #2's due date!! 31 weeks pregnant and the countdown is definitely ON! We still haven't broken down furniture in our guest bedroom and gotten it ready for Leyton, we are waiting on his big boy furniture to get here and need to make a guest list for our baby sprinkle. We are definitely starting to feel the pressure of all the things that need to get done in a short amount of time.
On a positive note though, Leyton is doing a GREAT job with his potty training so far. We haven't had any accidents in the past 3 days!!!! Thank you all so much for your tips and insight to help us get started! I promise a whole post on this is coming next month so those of you who are about to embark on the potty-training journey can hear all the good advice we heard as well.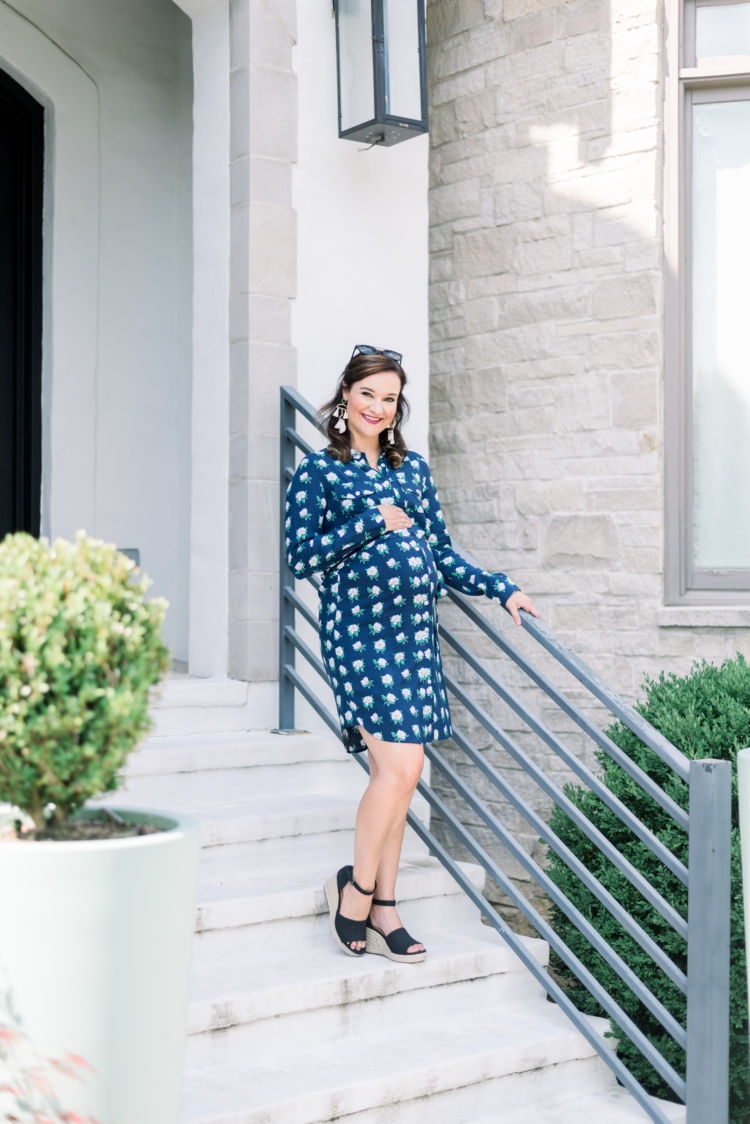 Thirty-One Weeks Pregnant Bumpdate:
Size: Baby is the size of a coconut at thirty-one weeks pregnant and is OVER 16 inches long….ummm ok, so OVER a foot long. Wow.
Weight gained: 30 lbs + … I'll get the dreaded update at the doctor's office this week for my checkup, yikes!
Symptoms: All the things… braxton hicks contractions, peeing every 5 minutes, constant thirst- (living in the Alabama heat + pregnancy + workouts ain't easy, y'all!), lower back pain when I stand too long, HEAVY feeling, thighs touching in the sweaty hot south = not fun.
Also, I can just watch my belly rock and roll. It's crazy how much I can feel the baby now. I assume it's his little bum I can feel a LOT at the top of my abdomen, but man I can just feel those little bones and everything right up against my belly, so wild!
Favorite wardrobe piece to wear right now:  Anything loose – dresses made of t-shirt type material. My new workout shorts from Title 9.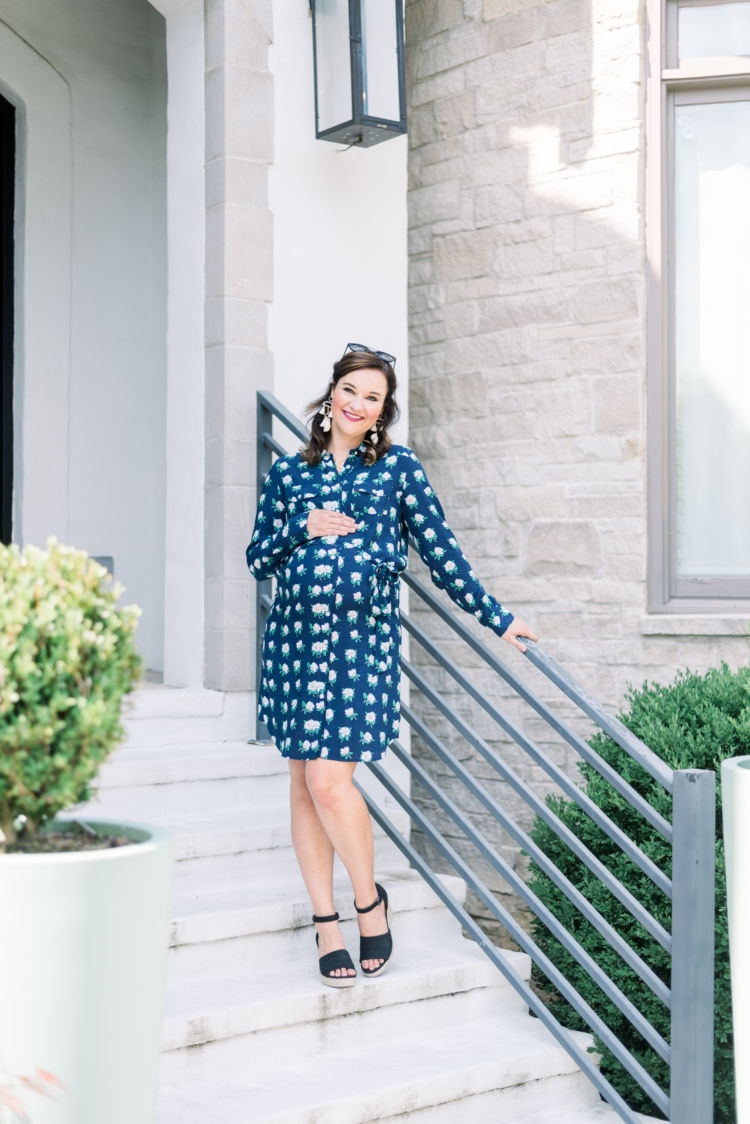 Boy or girl? Boy!
1 thing I am currently having trouble with: Doing anything quickly. It feels like every Target run, changing clothes, everything is at a snail's pace. I've also noticed it's getting harder to get up and down off the floor especially when teaching Pure Barre classes.
1 moment I loved about this past week: Seeing Leyton succeed in potty training…I'm SO proud of him! I'm sure more accidents are in our future but hopefully not too much regression. Fingers crossed!
1 thing I plan to do for myself this week:  Eric and I are SO excited about celebrating our Babymoon in Jekyll Island and his birthday so that trip will for sure provide plenty of me moments. 🙂
Food cravings: Milkshakes or concretes. Watermelon. Lots of greens, salads, wanting juiced veggies but not supposed to have too much of that.
Currently working on: Gotta get shopping, packed and ready for this trip! Also, we are hosting supper club this weekend and I need to get together my baby sprinkle guest list.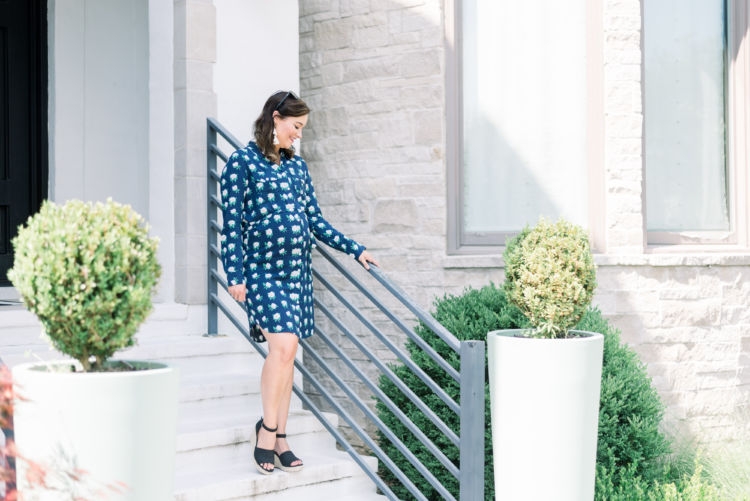 Shop the Thirty-One Weeks Pregnant Post Here:
 For my other bump updates, you can head here:
Photos: Eric & Jamie Photography
Heather Brown helps busy mamas of young littles who are caught in the hustle to find encouragement in their journey to true health, from the inside out, starting with the heart. Read her journey of learning to live a life well-loved
HERE!